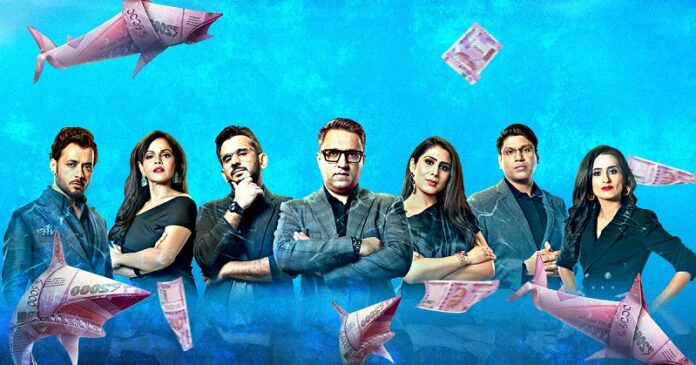 The Shark Tank America premiered on ABC on August 9, 2009, but the show's history dates back much further. This show is an international franchise of Dragons' Den, a Japanese show that debuted in 2001. The Sharks are the panel of investors or judges who, after hearing the contestants' pitches, decide whether or not to invest in their company. When the Shark heard the entrepreneur, he helped the pitchers by consulting with them to see if there was any flaw in their products, services, or business model.
They shake hands and seal the deal if the investor is ready to invest in the business. When all of the sharks refuse to invest because they are not convinced by the entrepreneur's ideas, the entrepreneur gets rejected. The Shark Tank effect is so powerful that entrepreneurs' revenue increased 10 to 20 times after appearing on the show.
The internationally renowned show made its Indian television debut. Shark Tank India, like its American counterpart, is a platform that provides opportunities to new entrepreneurs who can entice the sharks with their ideas. The Sharks will invest in businesses that they deem suitable. Studio NEXT produces The Shark Tank India, which airs on Sony Entertainment Television Channel. The famous sharks who will be present are some of the country's biggest names.
1. Ashneer Grover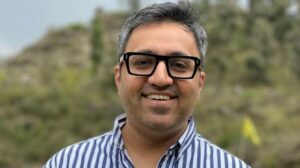 BharatPe's managing director and co-founder are Ashneer Grover. He has a Bachelor of Technology (B.Tech.) degree in Civil Engineering. In 2018, he co-founded Bharatpe with Shashvat Nakrani. Ashneer Grover, Co-founder, and MD of the Indian QR code-based digital payments app BharatPe, has frequently appeared in the news and social media and has received a slew of backlash and memes for his rash temper and blunt responses to Shark Tank pitchers.
All of this got reported off-screen until Grover's voice was recently identified in a voice call with Kotak Wealth Management, where he was not only abusing but also threatening the Kotak employee over Nykaa's initial share sale failure to secure financing. Bharat Pe asked Ashneer Grover to take a voluntary leave of absence on January 19, 2022, and then asked him to stay on a mandatory leave of absence.
However, this was not due to Grover's rash behavior or his recent phone incident, but to a financial fraud of BharatPe in the amount of an estimated two-digit crore as of January 29, 2022. The unstable grounds on which Ashneer now stands may make it extremely difficult for him to return to his former position in the company, and he may also get fired by the BharatPe Board, according to reports. On the other hand, he is an excellent Shark India Judge.
Journey Of Bharat Pe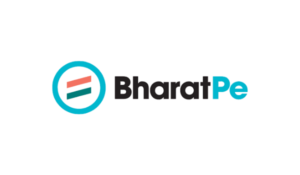 For small merchants and Kirana store owners, digital payment was a foreign concept. There was a need to sell the concept and gain the trust of the merchant community. They could get a foot in the door and gain merchant interest with our innovative UPI QR—the industry's first interoperable QR with zero transaction fees.
Furthermore, because it was a new and unknown brand, we faced rejections. It took some time for us to establish brand equity. We also had to deal with the wrath of larger corporations, with many issuing legal notices. Bharat Pe reached 10 lakh transactions per day on October 15, 2018, three months after its launch. It was the most important day for Bharat Pe. They are currently the fastest-growing Payments App.
2. Vineeta Singh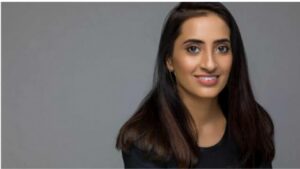 SUGAR Cosmetics' Co-Founder and CEO are Vineeta Singh. Vineeta Singh graduated from IIT Madras with a degree in electrical engineering and then went on to study business at IIM Ahmedabad. Sugar Cosmetics got founded in 2015 by her and Kaushik Mukharjee. Veena Singh, then 23, became the youngest postgraduate in India to turn down a one-crore-per-year placement offer from a global investment firm to launch its HR services. Veena Singh is one of the world's top hundred mindful women. She was a co-founder of Fab Bag and is now the Chief Executive Officer of her own Sugar Cosmetics company. One of the well-known Shark Tank India Judges.
Journey of Sugar Cosmetics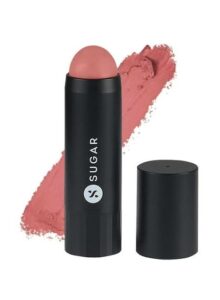 Beauty creation is an art form! Vineeta Singh and Kaushik Mukherjee, both IIM Ahmedabad alumni, founded the premium beauty brand SUGAR. SUGAR got introduced in 2012, at a time when the market got dominated by major players such as Lakmé, L'Oréal, and MAC Cosmetics. The goal was to create a more compatible and affordable range that is suitable for Indian skin tones. SUGAR has seen impressive growth, with the company now boasting a presence in 195 outlets across India. It grew at a 4X rate in FY19, accounting for INR 200 crore in sales. The company has aggressively expanded its retail presence in over 100 cities across the country.
3. Peeyush Bansal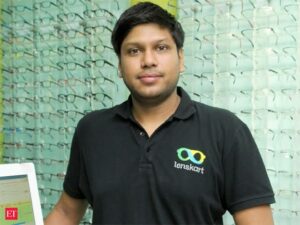 Lenskart's founder and CEO is Peyush Bansal. He also serves as a judge on the popular Indian Shark Tank. Peyush Bansal was born in New Delhi, India, on April 26, 1985. In 2021, Peyush Bansal will be 36 years old. Peyush Bansal is of Indian descent, and he practices Hinduism. He has a dark complexion and a great personality. Peyush Bansal is a well-known judge in shark tank India.
Bansal, Peyush Don Bosco High School, and McGill University in Canada were both attended. He then attended the Indian Institute of Management in Bangalore, where he earned his bachelor's degree. Peyush Bansal worked as a program manager for the renowned Microsoft Corporation in the United States in 2007. Although Peyush Bansal's first job at Microsoft was rewarding, he only stayed for a year. Return to India as an entrepreneur. He had one goal in mind when he was 24, and that was to start an e-commerce company.
Journey Of Lenskart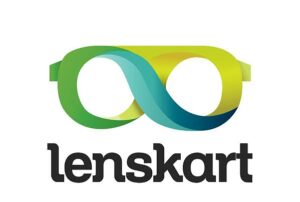 In 2007, while pursuing his post-graduation in Management at IIM B, he founded Valyoo Technologies and launched SearchMyCampus as the first business portal. The site aimed to provide solutions to various types of problems encountered by students. It provided housing, books, internships, carpooling, and part-time jobs, among other things.
While investigating this avenue, he discovered that the eyewear industry is one of the underserved industries that have yet to get tapped by e-commerce behemoths such as Amazon and eBay. With this in mind, he launched Flyrr.com in the United States, and after a positive response, he decided to expand the platform to India. Lenskart was thus launched in India in 2010.
4. Anupam Mittal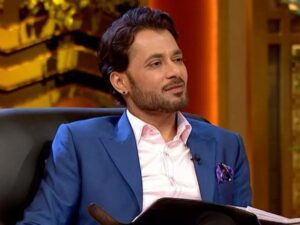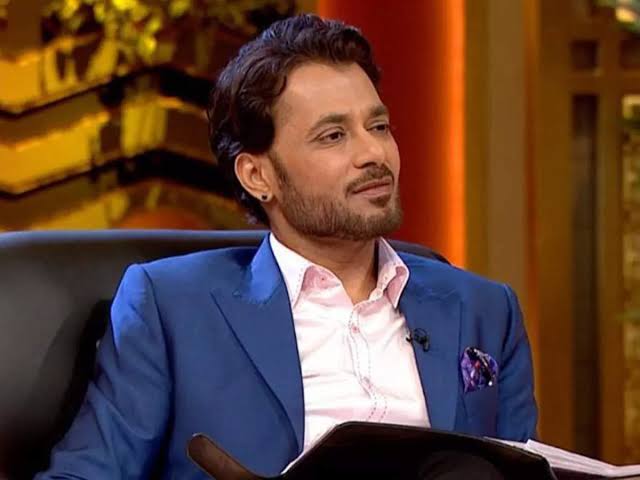 Anupam Mittal completed his post-graduate studies at Boston University, where he earned an MBA in Operations and Strategic Management in the academic year 1994-1997. As previously stated, he is the Founder and CEO of People Group, as well as an investor in Sony TV's Shark Tank India reality show. According to Jagran TV, the guy has also invested in Bollywood, producing two films, Flavors and 99. After TikTok got banned, its alternative Mauj took its place; the application (Mauj) is also part of his business module.
With a lot of ups and downs, Anupam Mittal founded Saadi.com (previously known as Sagaai.com) in 1997. In a few years, the company has established a presence in its field, with more than 30 million people using the platform. An excellent Shark Tank India cast.
Journey of Shaadi. Com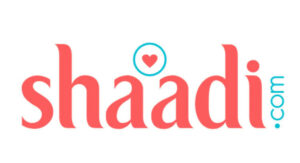 Anupam used to sit in his father's office and do web development work for other firms when he returned to India after finishing his studies because he didn't have much else to do. Simultaneously, he met one of those old-school matchmakers who will go to any length to get you married. He attempted to place Anupam with some of his customers in order to protect his reputation. Anupam had a thought when the matchmaker was at the top of his game, and it changed his life forever.
He also founded Makaan.com, which assists real estate owners and buyers in a variety of ways. The Mauj Application is also brought by People Group's Founder & CEO (Anupam Mittal). He has invested approximately 1 Crore in OLA Cabs and currently owns a 2% stake in the company. Anupam Mittal has also made a financial investment in a reality show that airs on Sony TV.
5. Ghazal Alagh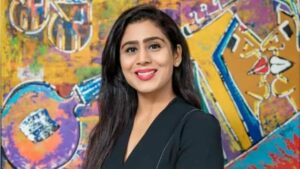 Ghazal Alagh was born in Gurgaon, Haryana, India on September 2, 1988. She received her postgraduate degree from Punjab University and married Varun Alagh in 2011. The couple has also gotten blessed with a son, Agastya Alagh. She and her husband, Varun Alagh, co-founded MamaEarth in 2016. MamaEarth is the first Indian beauty brand that does not incorporate toxic chemicals or materials into its products. One of the famous judges of Shark Tank India.
Ghazal Alagh had always wanted to be a businesswoman, which was fortunate because her parents encouraged her. Her hard work and her husband's support led to the creation of the beauty brand. Their co-founded company "MamaEarth" is the fastest-growing beauty brand in India, earning both people's trust and money with its all-organic products.
Journey Of Mama Earth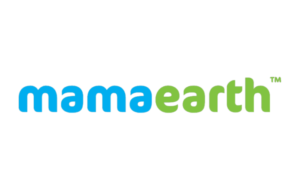 Varun and Ghazal began ordering products from the US after becoming parents, owing to the higher quality standards of the products available there, but this proved to be an expensive and inconvenient arrangement. The issue was bothering them, and they couldn't stop themselves from looking into baby care products.
The couple launched the brand in Gurugram in 2016 under the parent company Honasa Consumer Pvt Ltd, using the best available ingredients – natural, plant-based, or manmade – that are both certified safe and effective. Varun adds that the ingredients get sourced from the best sources around the world and are ISO, GMP, and Non-GMO compliant. Mamaearth was Asia's first brand to receive the MadeSafe certification for toxin-free products in just four years.
6. Aman Gupta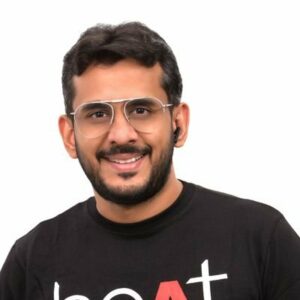 BOAT's co-founder and Marketing Director is Aman Gupta. BOAT is one of the top headset equipment models in India, with a whopping 27.3 percent market share. Despite the pandemic outbreak, Aman Gupta's company generated a whopping INR 500 crore in revenue in the fiscal year 2020. In November 2013, Aman Gupta formed a partnership with Sameer Ashok Mehta to establish BOAT's custodian company, Image Marketing Services Pvt. Ltd.
Aman Gupta's main professional focus is his contribution to Image Marketing, which is BOAT's custodian company. He worked in a variety of places after finishing his studies. He was the Sales Manager for India for audio giant Harman International. In 2016, he launched a "boat" startup. The "boat" began selling "trendy audio products." They have been selling high-quality headphones, earphones, speakers, travel chargers, and rugged cables for the past two years. They made a profit of Rs 100 crore from home sales.
Journey Of Boat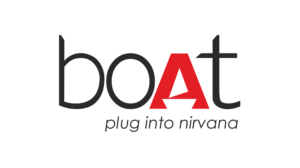 The founders wished to establish a lifestyle brand that would provide fashionable audio products and accessories to millennials. This concept's inspiration is a boat. As of 2020, the company had begun its journey as a cable manufacturer and seller and had rapidly expanded its categories to serve over 800,000 customers. The boat began as a bootstrapped startup with a capital of approximately Rs 3000000 lacs provided by the founders.
7. Namita Thapar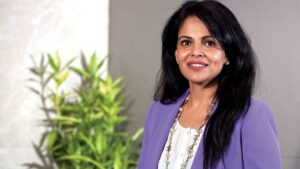 Namita Thapar was born in Pune, Maharashtra, on March 21, 1977. She is the mother of two sons, Vir Thapar and Jai Thapar, and is married to Vikas Thapar. She attended a school in Pune, Maharashtra, and then earned a chartered accountant degree from the Institute of Chartered Accountants of India (ICAI). Namita went on to Duke University's Fuqua School of Business to get an MBA and a degree.
Namita joined Emcure as CFO after six years with Guidant Corporation, USA. Her responsibilities grew to cover the Indian market, and she is currently the Executive Director of Emcure Pharmaceuticals. Namita also serves on the Fuqua School of Business India's regional advisory board. Serves on the TiE Mumbai Board of Trustees as a Trustee. In addition, she is an active member of the Young Presidents Organization.
Emcure Pharmaceuticals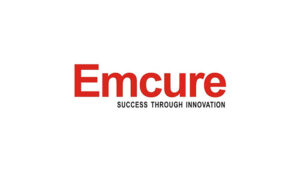 Emcure Pharmaceuticals is a global Indian pharmaceutical firm headquartered in Pune, Maharashtra. Tablets, pills, and injectables are among the products offered by Emcure. While headquartered in Pune, Maharashtra, the firm has grown its activities globally. Its annual revenue is 6,000 million rupees ($ 750 million). It operates in 70 countries and employs over 10,000 employees.