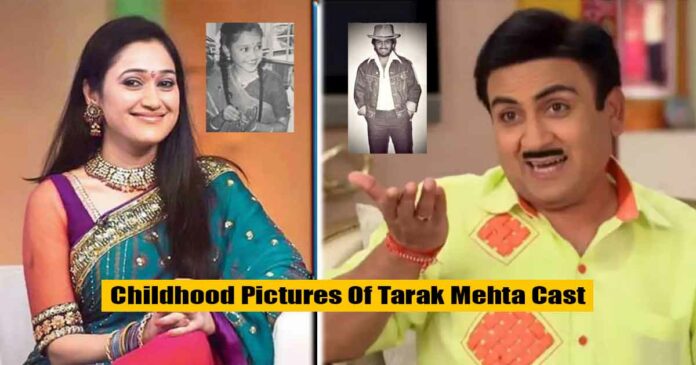 When we talk about TV shows, all that comes to our mind is the thing that is far away from reality and the repetitive stories. The audience is now shifting to the OTT platforms due to the lack of good content. However, there is a show that has been entertaining people for more than a decade. Without any surprise, it is still going strong. We are talking about none other than "Taarak Mehta Ka Ooltah Chashmah." This comedy sitcom has given us many light moments and has made a special place in our hearts.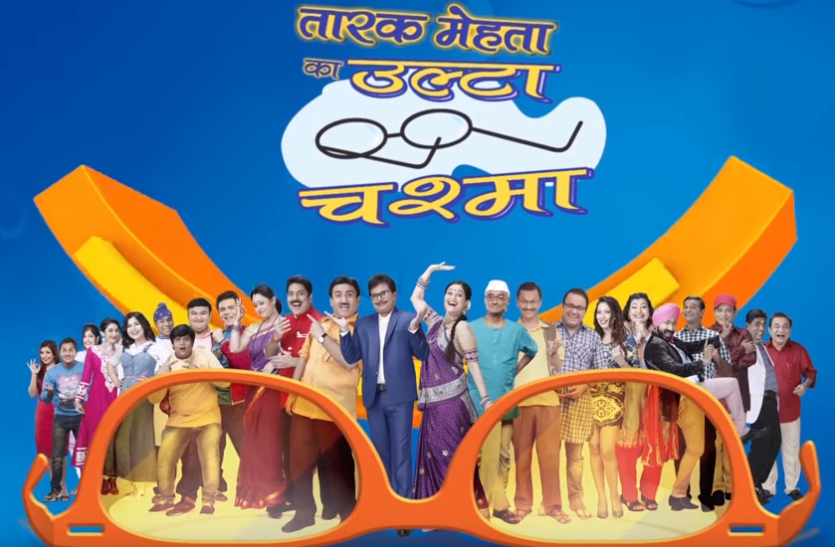 "Taarak Mehta Ka Ooltah Chashmah" is one of the longest-running sitcoms on Indian television. The show is always in tandem with the ongoing situations in the nation and in society in general. People enjoy and relate to it thoroughly. Even the old episodes are watched by the viewers again and again. Directed by Asit Modi, this amazing show features some stunning actors such as Shailesh Lodha, Dilip Joshi, Disha Vakani (who has quit the show), and many more.
We've come across some rare and adorable childhood/adolescent photos of these famous actors. Even though it's hard to recognize them in some pics, they look extremely sweet and amazing. So, go through and check out some rare childhood photos of this extremely talented cast:
1. Dayaben As A Cute Kid
View this post on Instagram
Disha Vakani, who is renowned for her onscreen character named Dayaben. She looked cute as a button in her childhood. Her amazing acting chops, unique voice, and her laugh are loved by the fans. Sadly for the audience, she took an interim break during her pregnancy, never to return back to the show. In this picture shared by one of her fans, she is wearing this festive lehenga choli in which she looks so adorable.
2. Dilip Joshi While Doing Theatre
View this post on Instagram
Dilip Joshi got pretty famous for portraying the character of Jethalal Champaklal Gada in the show "Taarak Mehta Ka Ooltah Chashmah". His character's life is all about having all kinds of weird yet hilarious problems in which his best friend and his personal "Fire Brigade", Taarak Mehta always comes up to his rescue. Before becoming a part of this show, he was associated with "Prithvi Theatre". In this picture does, does he look like a cowboy to anyone else?
3. Young Taarak Mehta
View this post on Instagram
Shailesh Lodha plays the character of a writer named Taarak Mehta in the iconic show "Taarak Mehta Ka Ooltah Chashmah". He is also known as Jethalal's "Fire Brigade" in the show. Jethalal calls Taarak to solve the problems that knock on his door. If you don't know, Dilip Joshi portrays the character of Jethalal Champaklal Gada. In this photo, Sailesh looks like an ordinary middle-class guy posing for a photo.
4. Unmarried Popatlal
View this post on Instagram
Shyam Pathak plays the role of Patrakar Popatlal in the show. His character works in the "Toofan Express" newspaper and is dying to get married. However, it feels like fate has something else in store for Popatlal. As much as he tries to get married, he mostly gets rejected or conned by the girls that he selects for marriage. However, after seeing his photo in this red jacket and black t-shirt, girls might want to see their future with him.
5. Trendy Champaklal Gada Aka Bapuji
View this post on Instagram
In the show, he is fondly called "Champak Chacha" by the Gokuldham residents. His suggestions and words are highly respected by everyone in the society and they try to adhere to them. Amit Bhatt (47) essays this character of a senior citizen in the show "Taarak Mehta Ka Ooltah Chashmah". However, in this picture, he looks quite different from what we see of him on-screen. With messy hair and big glasses, he looks like someone who follows fashion trends and love to be a part of the limelight.
6. Adorable Tapu In His Childhood
View this post on Instagram
Bhavya Gandhi played the role of Tipendra Gada. He is the only son of Dayaben and Jethalal in the show. Among his friends from Gokuldham, he is the one who leads the "Tapu Sena" in the show. Well, the actor has now quit the show just like her on-screen mother Dayaben and his place is taken by "Raj Anadkat". We all know how mischievous he was in the show, and surprisingly that mischievousness looks the same in this picture too.
7. Goli In Passport Size Photo
View this post on Instagram
Kush Shah plays the role of Goli in the show "Taarak Mehta Ka Ooltah Chashmah". He is the only son of Hans and Komal Hathi in the show. There's no doubt that he's a foodie and an important gang member in the "Tapu Sena". Even though he plays too many tricks and pranks in the show, he looks quite innocent in this passport-size photo with the buttoned shirt to the top.
8. Sonu In Front Of Taj Mahal
View this post on Instagram
Jheel Mehta was the first child artist to play the role of Sonu in "Taarak Mehta Ka Ooltah Chashmah". Her character was the only daughter of Aatmaram Tukaram Bhide and Madhvi Bhide. Well, now she has left the show and her place is taken by Nidhi Bhanushali. Even though she is all grown-up now, this picture from her childhood taken in front of the Taj Mahal looks quite adorable.
9. New Tapu In Krishna Avatar
View this post on Instagram
As mentioned above, Raj Anadkat plays the part of the new Tipendra Gada in the show. He took the pre-made character of Tapu very beautifully. It's been quite sometime now that he is a part of the big "Taarak Mehta Ka Ooltah Chashmah" family. As Raj's character is naughty on-screen, he looks spot-on in this Krishna Avatar with flute in his hands and that mischievous grin on his face.
10. Stunning New Sonu
View this post on Instagram
As we all know, Nidhi Bhanushali stepped into the shoes of Jheel Mehta after she left "Taarak Mehta Ka Ooltah Chashmah". Without any doubt, she filled in her character like she was a part of it all along. She has been playing the role of Sonu since 2012 and it's been 9 years now wherein she has all grown up into a beautiful and talented girl. However, isn't she looking super cute in her childhood picture with messy hair and a red jacket?
11. Babita Ji Playing Harmonium
View this post on Instagram
Munmun Dutta played the character of Babita Krishnan Iyer in the show. She is famously called "Babita Ji" by everyone in the Gokuldham Society. Also, she is quite famous for being a crush of Jethalal in the show. In the days of her childhood, she was fond of singing. She was often seen playing the harmonium in several pictures of her and people close to her know that she's a good classical singer as well. She also uploaded a few pictures on her Instagram account featuring her skills. Well, in this pic too she is playing the harmonium and the way she's doing it gives us a vibe that she's a pro! To know more facts about Munmun Dutta you can read this article curated by us.