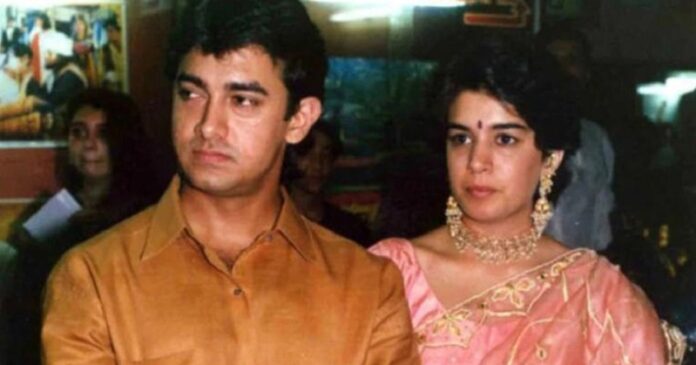 Every year, we all eagerly wait for December to watch an Aamir Khan release. Regardless of the film's genre, every Aamir Khan film comes packed with a lot of drama and lessons. We always make sure to never miss that 'once in a year' opportunity. Aamir Khan's taste in films is unique, rightly termed as Mr. Perfectionist of Bollywood. Not to mention, his taste in personal life is quite unique as well. Aamir has been both vocal and tight-lipped about his personal life. From getting rejected by his first love to writing a love letter with blood, Aamir Khan's love story is indeed a filmy one.
Aamir Khan has had two marriages. His first marriage was with Reena Dutta and the second one was with Kiran Rao. After 15 years of marriage, on 3rd July 2021, Aamir Khan and Kiran Rao announced their divorce. Aamir was married to Reena Dutta before Kiran Rao for 16 years. In 2002, they ended their 16 years long relationship. Fortunately, they did not end it on a bitter note. They also have two children together, Junaid Khan and Ira Khan.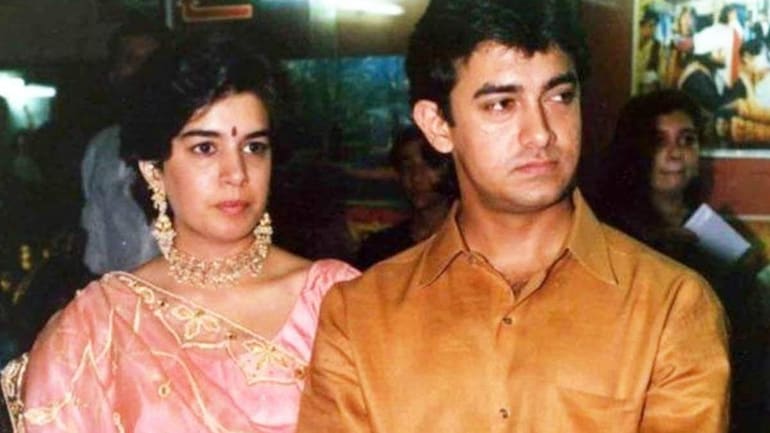 Bollywood's superstar Aamir Khan and his ex-wife Reena Dutta, their love story began at a tender age but had a traumatic end. Let's recall the story of then love birds:
Reena Dutta – Aamir Khan Story
In a very filmy way, the relationship of Reena Dutta and Aamir Khan started. Interestingly, they both were neighbors. For hours, they stared at each other through their windows. Aamir Khan and Reena Dutta's age was not much at that time. Finally, the actor gathered the courage to tell her about his love. However, Reena turned him down because she was skeptical. Even though he approached her various times, she always turned him down.
Later, Reena confessed to him that she felt the same way about him just when Aamir had given up hope. In 1999, the actor said during an interview, "I spent a little more time than natural in front of my window. I just told her that I loved her." He further continued, "And I hoped that she felt the same about me."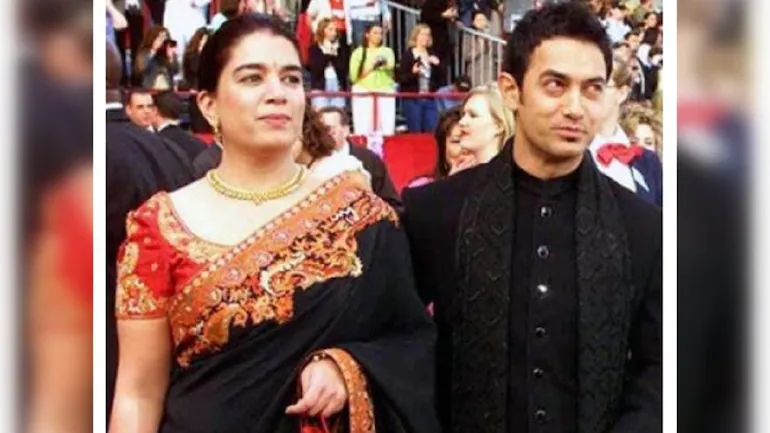 He explained in the interview that when Reena turned him down, he was quite devastated. Fortunately, he was not the guy who gives up easily so he tried again and again. And after two days, she said that she felt the same way. He confessed that when Reena's answer was negative, he was heartbroken and avoided the window all the time. He wanted to stay away and get over her as soon as possible.
Aamir Khan's Love Letter With Blood
The Bollywood actor has once written a love letter to Reena Dutta with his blood. Isn't it shocking? Apparently, he thought it would be a good idea to express his feelings with blood when Aamir was in a relationship with Reena. Unfortunately, it got backfired because Reena did not like this gesture at all. She asked him never to repeat such a stunt again. Later, Aamir realized that that was not an appropriate way to show your love.
Reena Dutta – Aamir Khan Marriage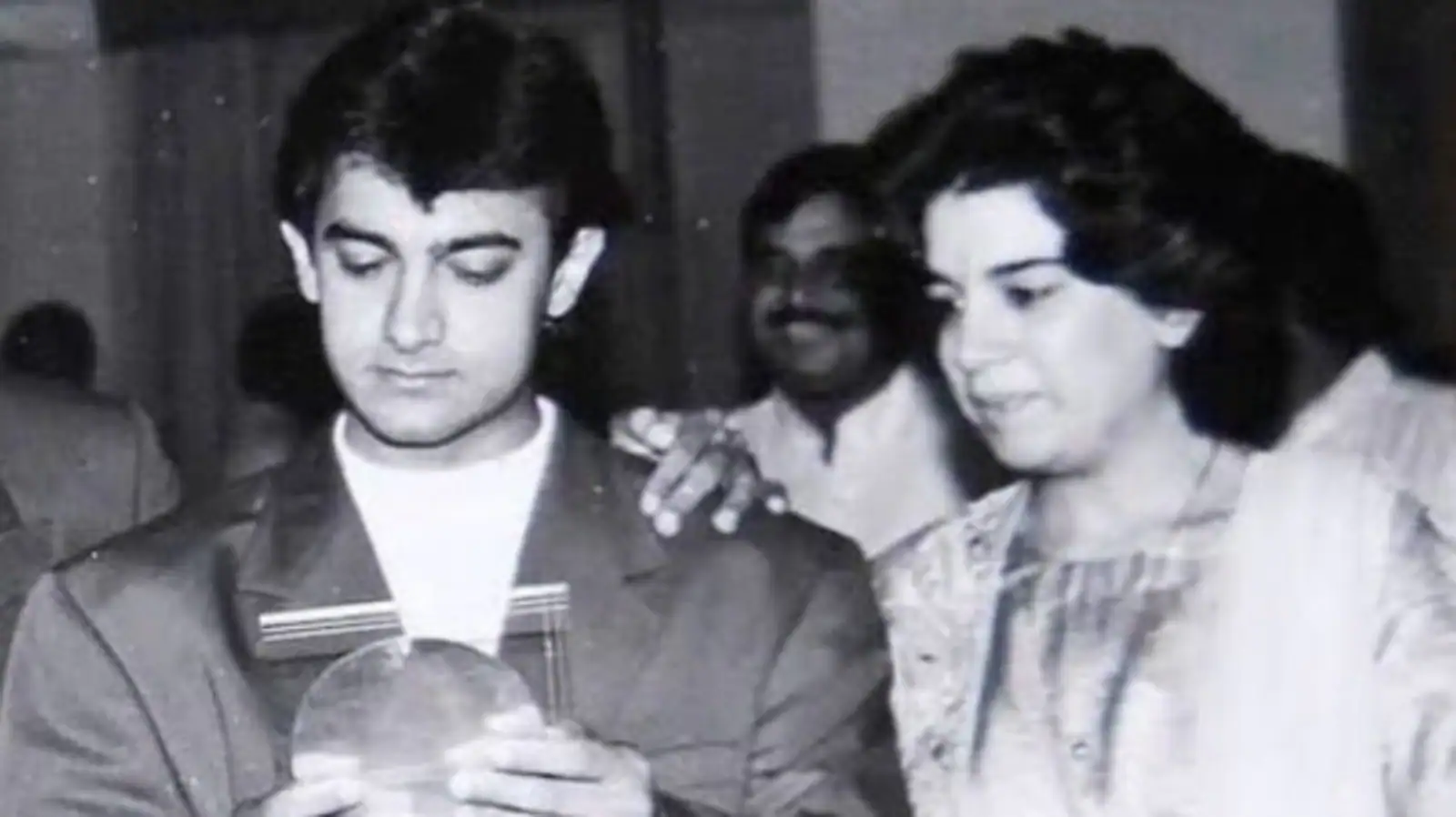 Even though there was a religion-based disharmony between their parents, Aamir and Reena got married on April 18, 1986. The couple eloped and got married. Soon after, Aamir Khan and Reena Dutta's son, Junaid Khan was born. Later, Ira Khan, their daughter was born.
Divorce of Aamir Khan And Reena Dutta
You must think that love received after so much perseverance should have lasted an eternity. However, that was not the case. Reportedly, his linkup reports with co-stars affected their marriage immensely. But, the couple has remained tight-lipped about the matter all along. In 2002, the duo had a peaceful divorce with no bitterness. The ex-couple continues to be in a healthy relationship. Not just that, when it comes to taking any decision about their children, they consult each other without any hesitation. Interestingly, Aamir Khan and Reena Dutta celebrated Reena's 50th birthday together.
The Couple Is Cordial After Divorce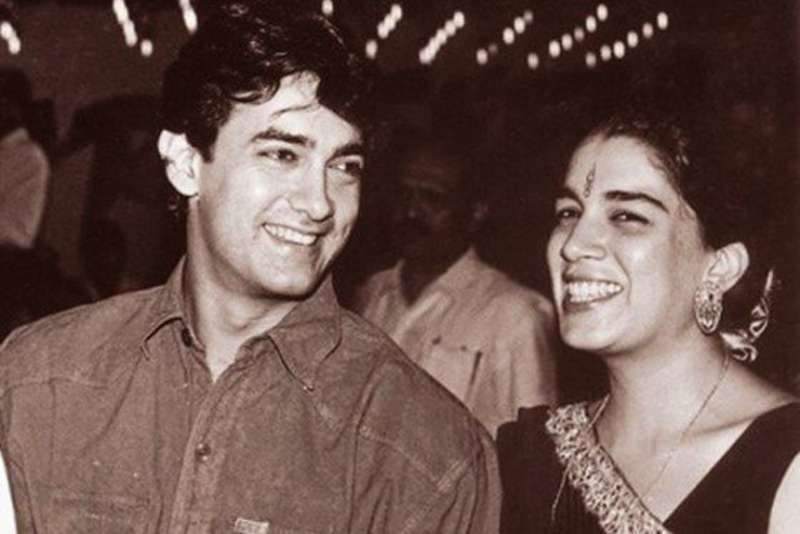 Aamir and Reena share a great friendship even after their divorce in 2002. Reena Dutta is the COO of the "Paani Foundation" and they work together on it. Earlier, Aamir Khan had an interview with a Chinese news channel where he said, "She is a wonderful person as well. Sometimes a relationship doesn't work but I have a lot of love and respect for her." He further explained, "In fact, we are working together on this Paani project. She is the COO of the company."
On Koffee With Karan Season 6, the actor once opened up on his relationship with Reena and said, "Reena and I were married for 16 long years. When we split up, it was traumatic for us and our families." He emotionally continued, "We tried to deal with the situation as best as we could." He also said that he still loves and respects her by said, "Reena and I did not lose love or respect for each other post our split."
This is all about Aamir Khan's first love and marriage in a nutshell. Multiple turmoils did not deter him from believing in love. Undoubtedly, Aamir's love life is just like another Bollywood masala movie.