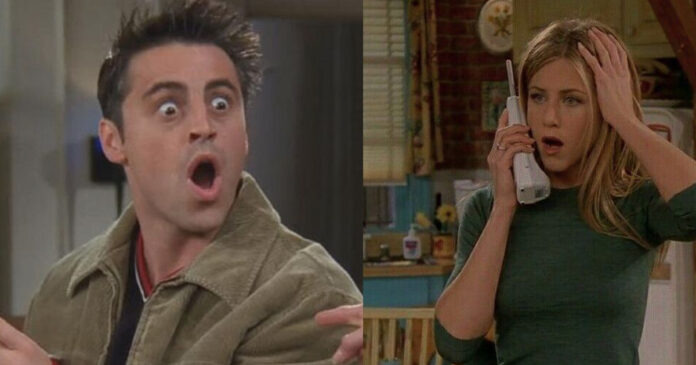 The iconic FRIENDS sitcom is still etched in our memories. From Monica's purple door to Central Perk, we remember everything. Eventually, after months of rumors and anticipation, the FRIENDS reunion is finally happening. The HBO Max's special will begin shooting next week in Los Angeles, as confirmed recently. However, HBO remained silent on the matter and there's no word yet on a release date either.
The FRIENDS reunion will feature the gang – Matt LeBlanc, David Schwimmer, Lisa Kudrow, Courteney Cox, Jennifer Aniston, and Matthew Perry. They all will be returning to the comedy's original soundstage that is on the Warner Bros. Studio lot, Stage 24. All six characters will also be executive producers of the reunion apart from playing in it as actors.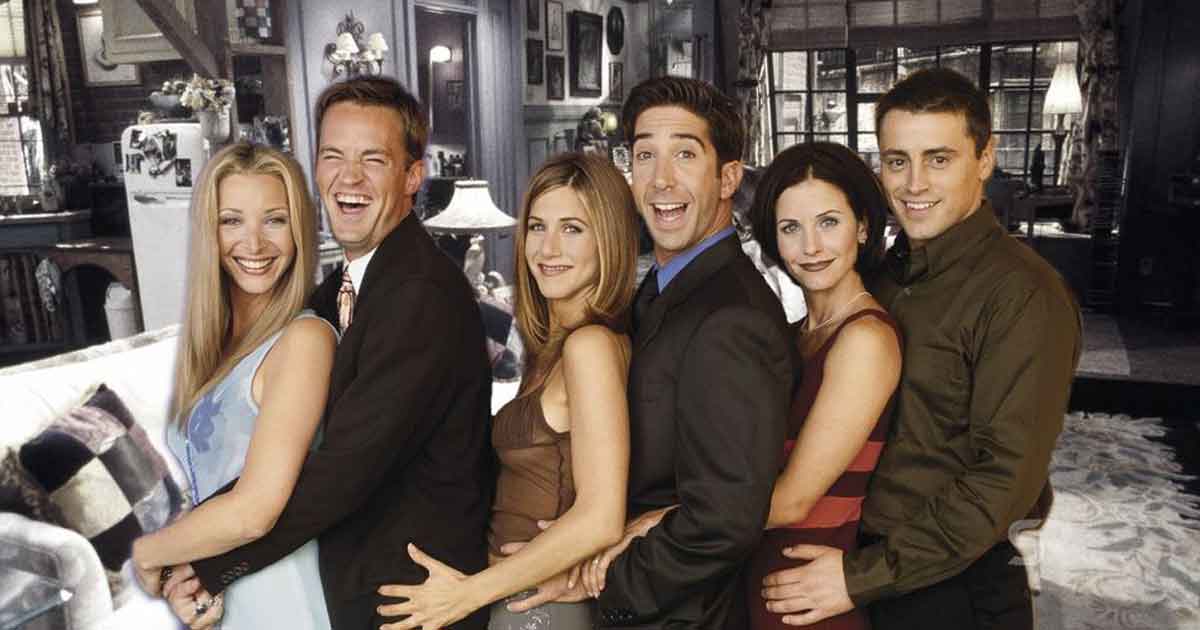 Ben Winston, "The Late Late Show" writer is set to direct the reunion. And the list of executive producers will be inflated by the FRIENDS creators David Crane, Marta Kauffman, and Kevin Bright as well. While James Longman and Emma Conway are co-executive producers of the most awaited reunion.
Recently, the discussion around the reunion has heated up after David Schwimmer spilled the tea to BBC talk show host, Graham Norton on Friday, April 2 that the FRIENDS cast would be filming the reunion special in a week. Since the FRIENDS reunion is unscripted, the actors will not necessarily be in their usual characters. They'll simply be appearing as themselves. David said in the show, " I'm going to LA to shoot the 'Friends' reunion. I will get to see everyone for the first time in years. I'll be David. Nothing is scripted and we are not in character. We are all ourselves." He continued, " Although there is one section of it that I don't want to give away, we all read something."
He also admitted that he'll have to refresh his memory by watching the old episodes once. So probably he might be busy watching the show while you are reading this article. In David's words, he said, "I should have [studied] up on old episodes, but I just haven't been able to bring myself to catch up on the 236 shows. I guess I need to watch a lot over the next five days!"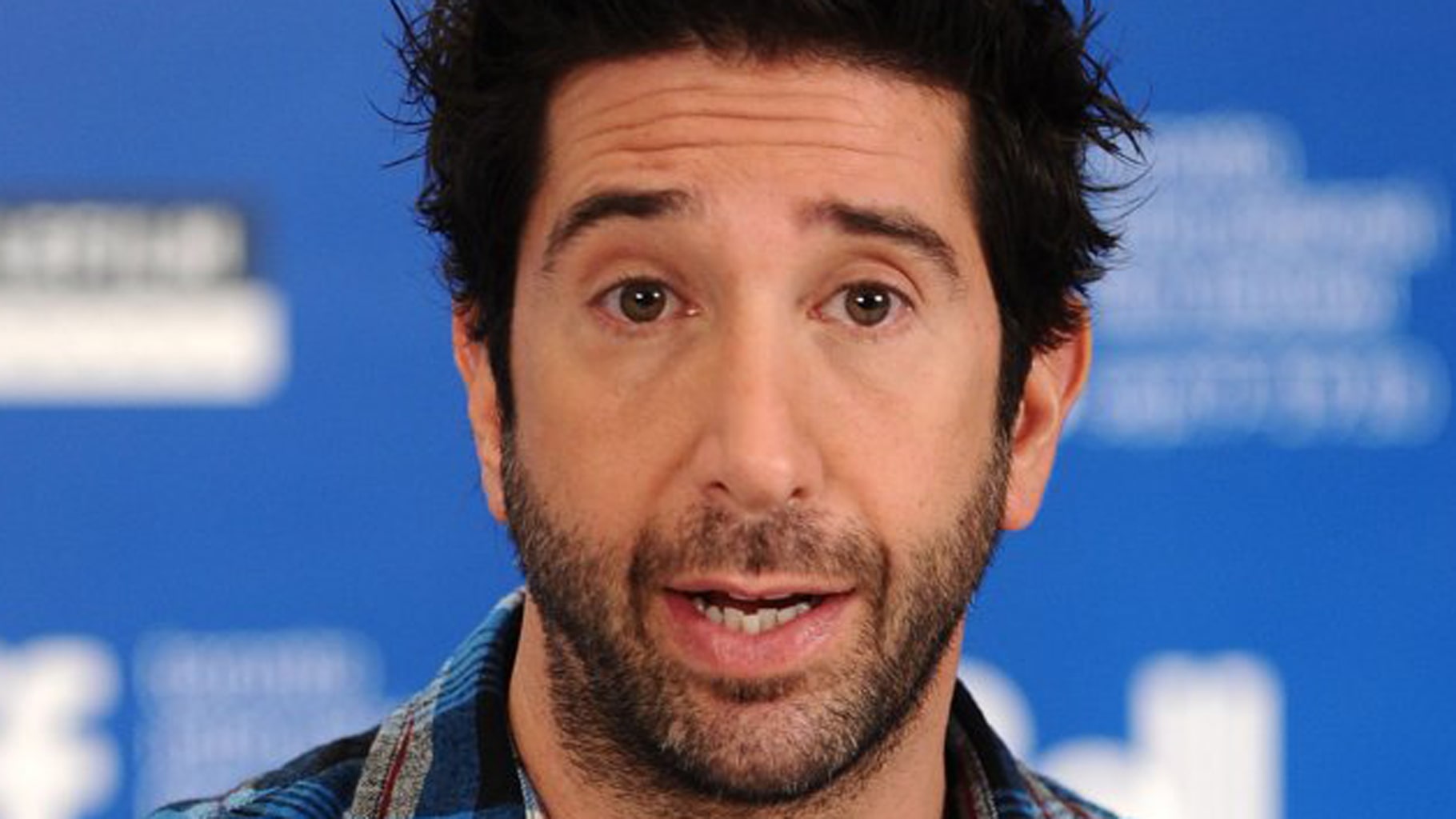 Even HBO once made it clear in a statement, "Lastly, in order to avoid any misunderstanding about what this special is, we want to make it very clear that this is not a new, original episode of the series." They added, "The cast will be appearing as themselves, not as their beloved characters."
Greg Grande, who is the set designer of the original FRIENDS series posted on Instagram last year a sneak peek of the new FRIENDS sets. Unfortunately, covid did not allow the show to come live back then. But now everyone's excited and it's time that those sets be used again for the reunion.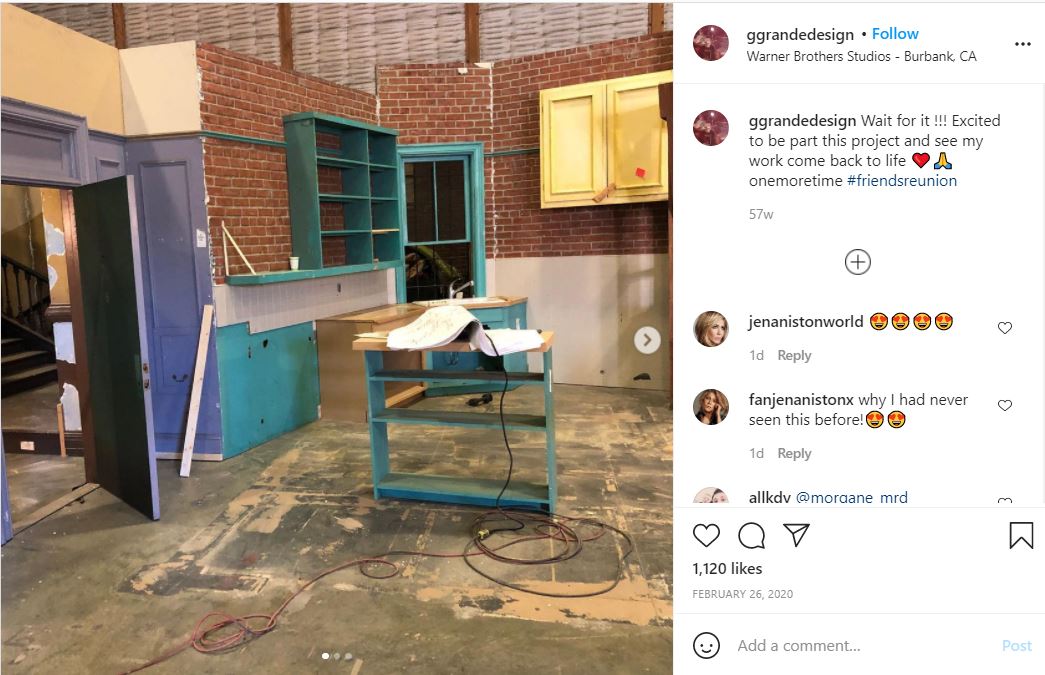 To check out the above pics on Instagram click here.
Also, we have learned that Monica's apartment and the famous couch of Central Perk will come to life. To make you feel nostalgic, here's a photo of the beloved living room of Monica with her iconic blue kitchen.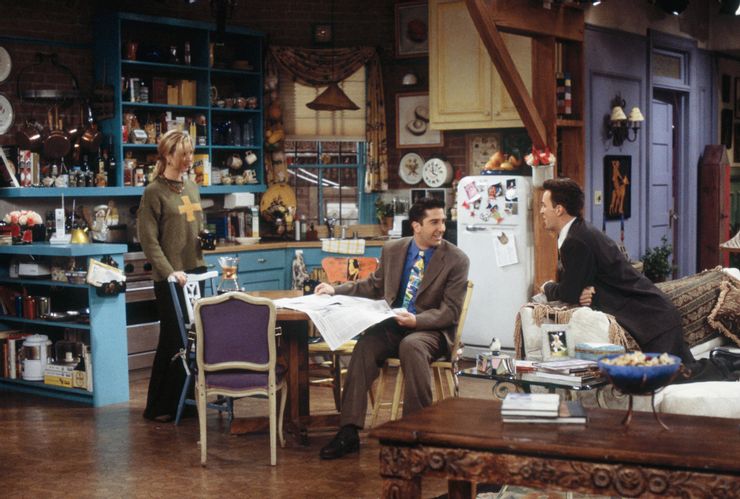 Few More Details About FRIENDS Reunion
During an appearance on SiriusXM's "Andy Cohen Live," David Schwimmer once confirmed, "So, finally, I mean, we figured out a way to film it safely and there's going to be a portion of it that we filmed outside because of, you know, for safety protocols."
Where Can You Watch The FRIENDS Reunion?
While the good news is FRIENDS reunion is finally happening, there is bad news too. The news is it won't be that easy to watch, as the TV show once was. The reunion special will only air on HBO Max.
Friends Reunion Special will be available exclusively on HBO Max, and to watch it you might need a subscription to the streaming service. As of now, the app can be accessed in the United States and certain U.S. territories. You can download the app on Android, Amazon, Apple, Google Chromecast, PlayStation, Samsung, Roku, and Xbox devices. For those who already have subscribed to HBO services through their TV, digital, or mobile provider, or are subscribed to HBO's previous app, HBO NOW, they can get access to the current app at no extra cost.
In case if you are planning to take a subscription then it might cost you around $14.99 per month, or $69.99 a month if you opt to subscribe for 6 months.
If you are waiting to watch it on third-party providers such as Amazon channels, Netflix, or Disney+ then you might be disappointed this time. The news about any third-party OTT App isn't confirmed yet but we hope someone like Netflix or Amazon come up with the rights to broadcast the FRIENDS special as this might increase the reach to the audience.
HBO Max hasn't yet announced the exact air date for the reunion, but we now know it is set to film in a few days. The special has already seen multiple delays due to the COVID-19 pandemic but finally, it's going to come true.
Last year the cast offered up to six tickets to attend the reunion special. The person who wins the contest was supposed to join in the filming. The result of this isn't confirmed yet but we would like to keep you updated on this as well. It was part of the All-In Challenge where celebrities were raising funds through this for various organizations like America's Food Fund.
Even The Cast Is Excited!
Lisa Kudrow also seems all set for the FRIENDS reunion. In an interview with The Sunday Times, she said, "No audience has seen us together since the show was over. We will reminisce, talk about what was going on behind the scenes." She further added, "It's not us playing our characters. It's not an episode. It's not scripted. It's six of us coming together for the first time in I don't know how long."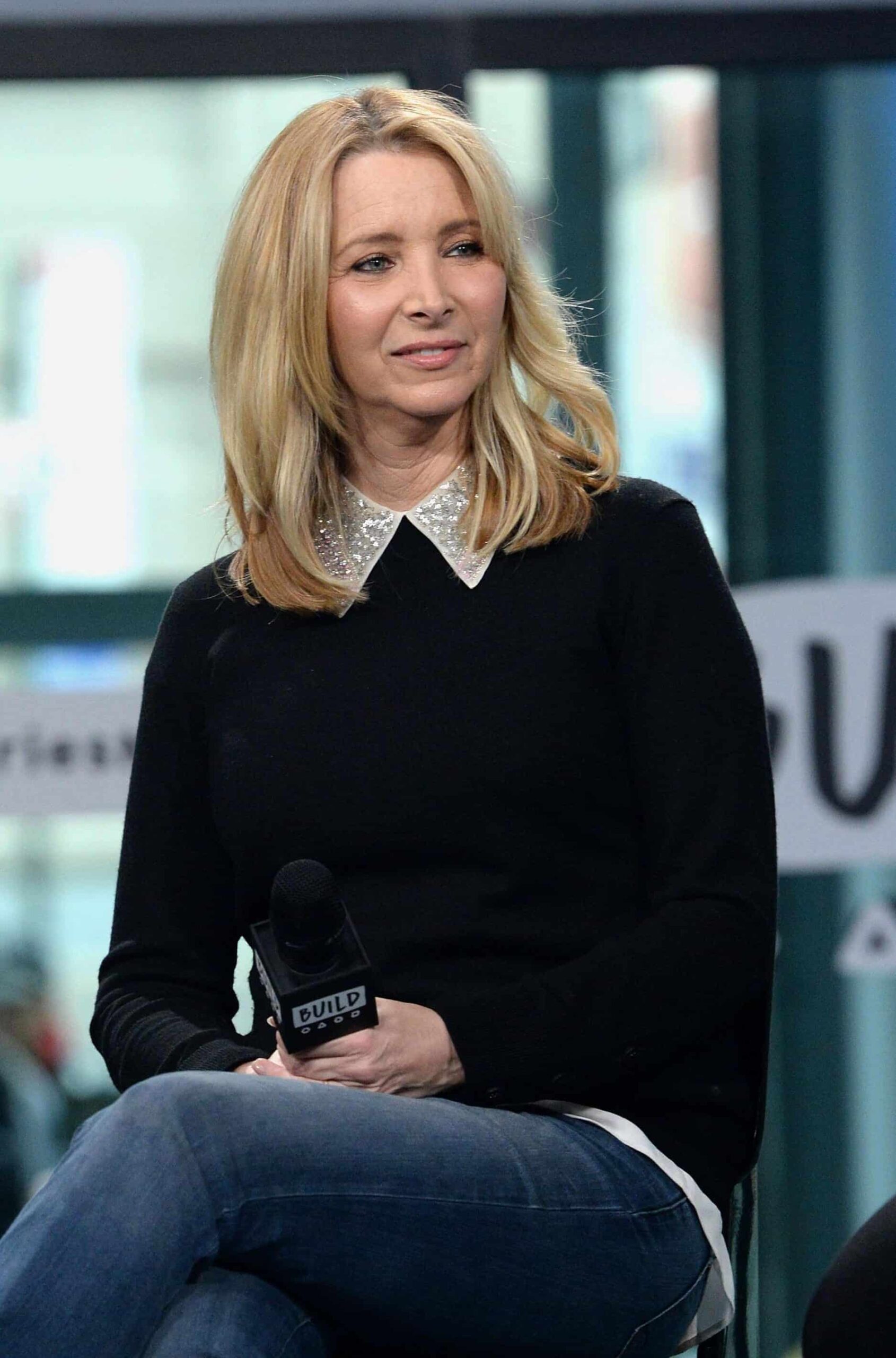 She reveals that she is very excited to meet her former castmates because they have so many memories together. She said, "I think that I remember things, but then I talk to Matt or Jennifer, and they remember everything. It's really fun."
What To Expect From The Reunion?
We know it already that earlier to honor the iconic sitcom's 25th anniversary, the cast was set to gather on HBO's streaming service, HBO Max. But the reunion has been massively delayed due to the Coronavirus pandemic but now it seems like things are slowly getting back on track. WarnerMedia Entertainment chairman Bob Greenblatt once explained that he wants to cast the reunite in person, instead of virtually. He said, "We do think there's a value to having a big, raucous live audience to experience these six great friends coming back together."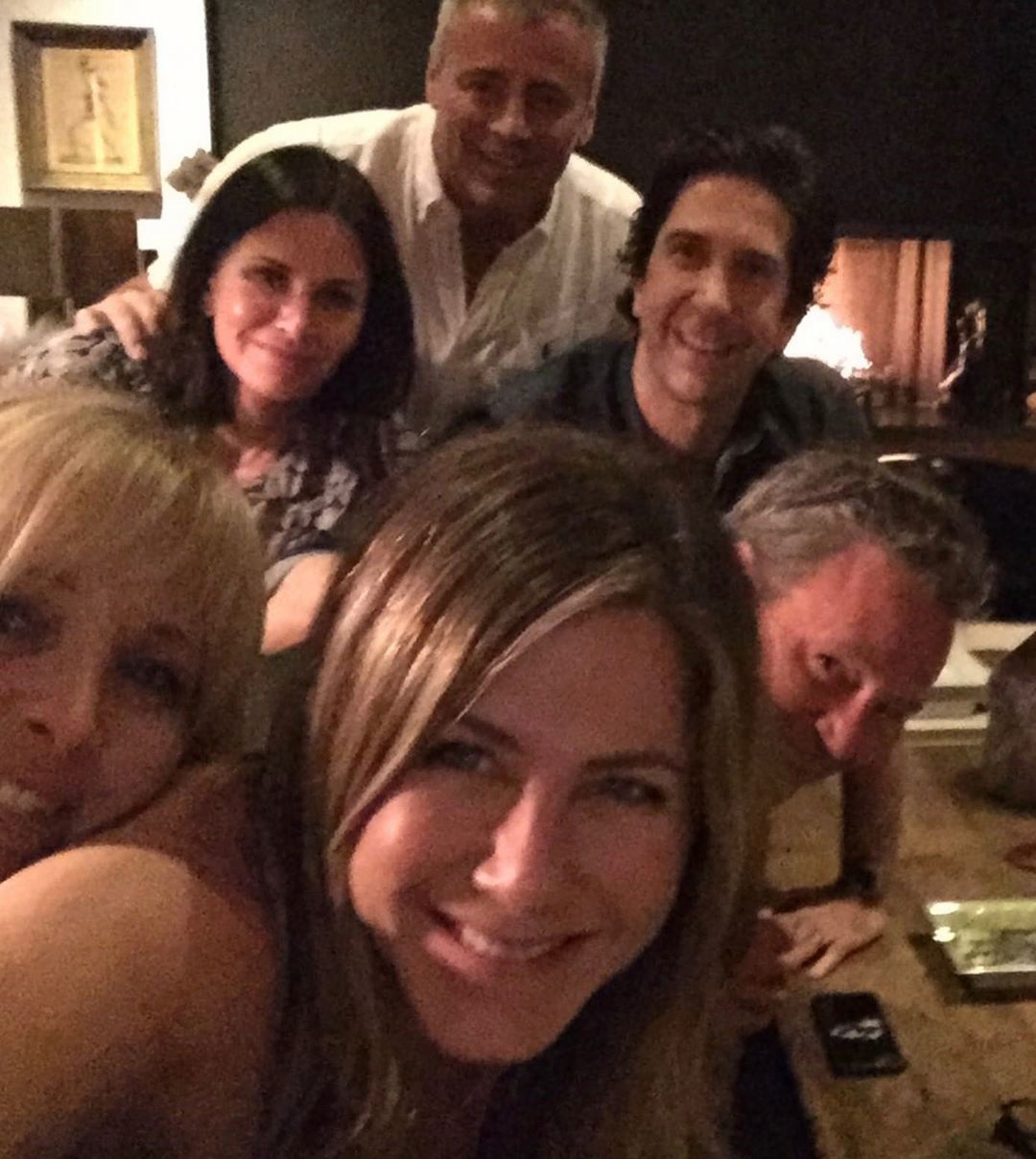 However, a mini-reunion went down at the 2020 Emys. In that reunion, none of the male cast members made appearances. Only the female cast of FREINDS, Lisa Kudrow, Courteney Cox, and Jennifer Aniston appeared together on-screen during last night's Emmys. Jennifer's "roommates" Courteney and Lisa joined her while she was speaking to the host Jimmy Kimmel. Jennifer said, "We've been living together since 1994." Even though it wasn't a full-fledged reunion, it was an exciting surprise.
While the special FRIENDS reunion is set to join the Emmy-winning 1994-2004 NBC series, here's a video by WarnerMedia which they released to give us a few hints about the special. The video not just refreshes a few memories but gives us a brief idea of what to expect from the show. So watch it and understand for yourself.