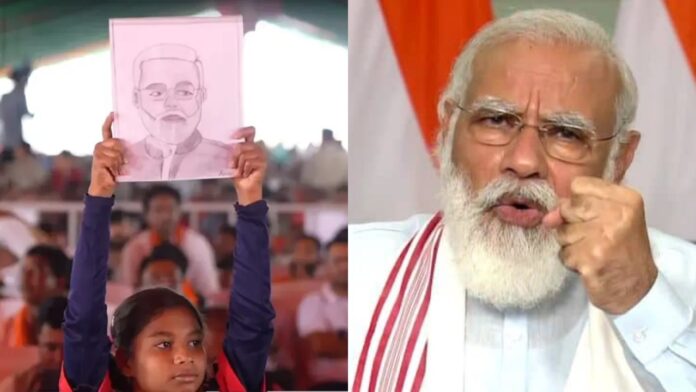 Narendra Modi, the Prime Minister of India, has consistently shown a deep fondness for and commitment to the well-being of children during his political career. He has been a driving force behind various initiatives aimed at enhancing the health, education, and overall prospects of children in India.
These initiatives encompass campaigns to empower and educate girls. "Beti Bachao, Beti Padhao" program for promoting education. and endeavours to ensure clean and hygienic environments for children through the "Swachh Bharat Abhiyan."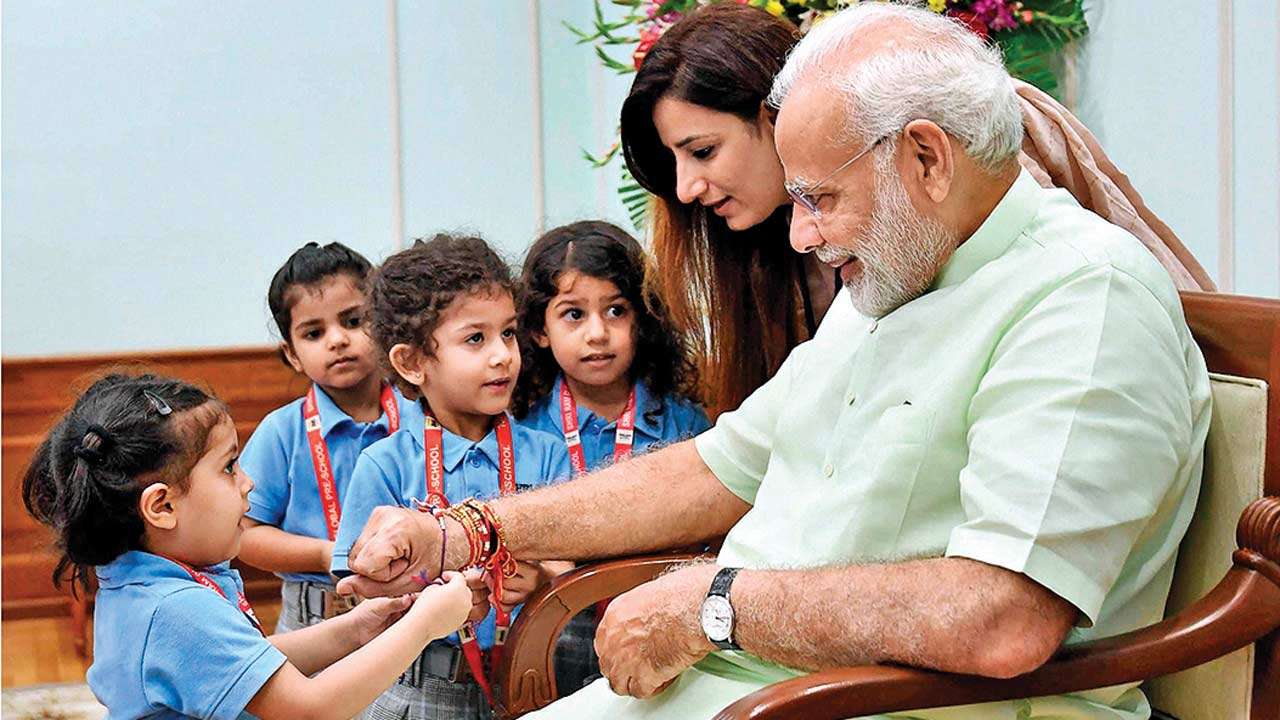 Modi's interactions with children during public events and his emphasis on youth development underscore his warm regard for the younger generation. He frequently engages with students, inspiring them to pursue their aspirations and education. His affection for children is unmistakably reflected in his policies. It endeavours to create a brighter future for the youth of India.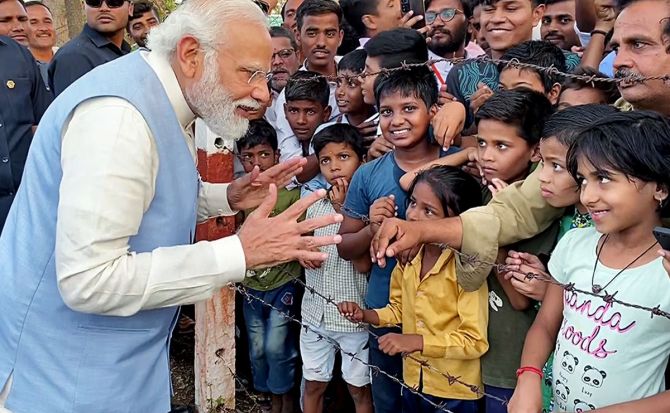 PM Modi heart warming gesture
During a spirited and resounding rally in Kanker, Chhattisgarh, Prime Minister Narendra Modi found himself captivated by a young girl's heartfelt gesture.
He passionately addressed the ardent crowd. And his keen eyes were drawn to a little girl who proudly displayed a meticulously crafted sketch of his own visage. With unwavering admiration Prime Minister Modi bestowed a gracious shoutout upon her. And commending her artistic talents with the words, "I have seen your sketch, you have done wonderful work."
Not content to merely admire from afar, the statesman's empathy shone through as he expressed genuine concern for the young artist. Observing her steadfast dedication in holding the portrait aloft, he tenderly advised, "You've been standing like that for long, you'll get tired."
In a heartwarming display of benevolence, he promptly instructed the vigilant police officials to retrieve the sketch. He ensured the young girl's masterpiece reached his hands. Furthermore, he encouraged her to inscribe her address, vowing to personally craft a letter for her. It's a gesture that undoubtedly warmed hearts across the nation.
The crowd which was electrified by this touching interlude, erupted in jubilant cheers. Their adoration for the Prime Minister resounding far and wide. However amidst the fervour, Prime Minister Modi also utilized the occasion to address matters of national significance.
With unwavering determination he affirmed the Bharatiya Janata Party's (BJP) unwavering commitment to Chhattisgarh. And emphasising their mission to fortify the state's unique identity and safeguard the rights of its tribal and marginalised communities.
Akansha Thakur's Special Moment with Prime Minister Modi
Akansha Thakur in the midst of fervent anticipation expressed "There was a resounding chorus that heralded the imminent arrival of Prime Minister Modi to this very locale. In that auspicious moment I undertook the endeavour of crafting a finely detailed sketch as a token of my esteem. Which I subsequently presented to him during an election rally."
In response to this heartfelt gesture Prime Minister graciously conveyed his intention to correspond with her through a letter, thereby etching a memorable connection between the leader and the artist.
Prime Minister's Bold Stand on Tribal President's Appointment
In a poignant contrast, the Prime Minister took the opportunity to castigate the Indian National Congress. He accused the opposition party of opposing the historic appointment of a tribal individual as India's President.
"It is the policy of the BJP that every section of society receives the benefit of development and progress," he declared with conviction. "For the first time in history the BJP decided to make the daughter of a tribal family the President, but Congress opposed it." This forceful statement underscored the deep-rooted ideological divide between the two political giants.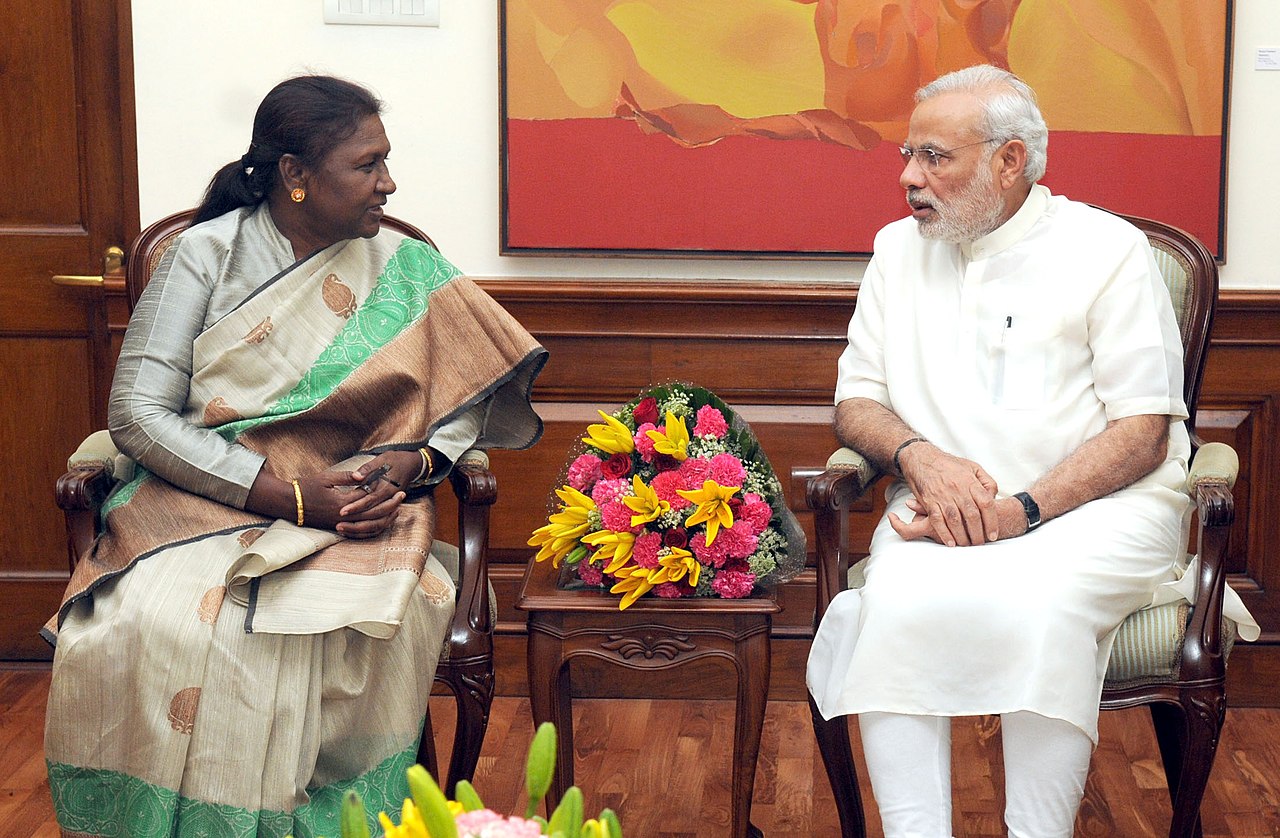 With the impending Chhattisgarh assembly polls looming on the horizon, the political arena in the state is undoubtedly heating up. Scheduled in two phases on November 7 and November 17, these elections bear immense significance for the future of Chhattisgarh. The decisive results are eagerly anticipated and will be unveiled on December 3. It will determine the path the state shall tread in the days to come.
Read more: Top 5 Loved Characters in FRIENDS: Iconic Friends Stars!