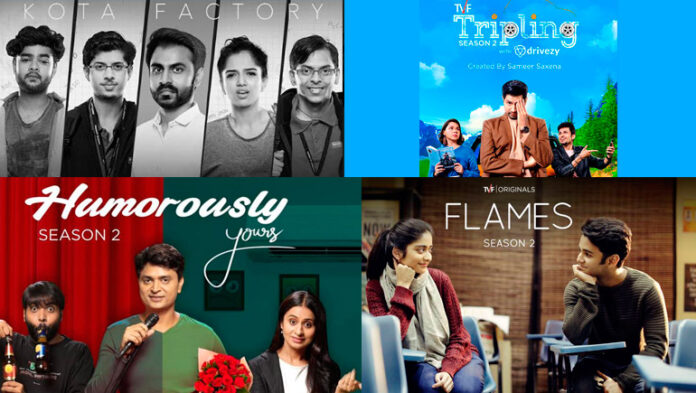 In today's era, where Web Series are more in trend than movies. People prefer web series over movies nowadays. Everyone found it easy and enjoyable to watch them over OTT platforms. Web series is better than movies and TV serials because it is in the midst. It is neither too short nor long like Indian serials. Moreover, ratings and appropriate suggestions make it simpler to find out the best web series. In this way, you can make the most of your leisure time and could save your time.
When it comes to web series, TVF is known for delivering top-notch content. The main target of TVF was to reach out to a larger number of the younger generation. Back in 2010, when TVF was launched there were no such other OTT giants or entertainment platforms at that time. TVF started its journey from YouTube now it has its platform. So are you looking for some suggestions for Best TVF Best Web Series? If yes, then you are at the right place. In this article, we have mentioned some best web series you must not miss.
1. Aspirants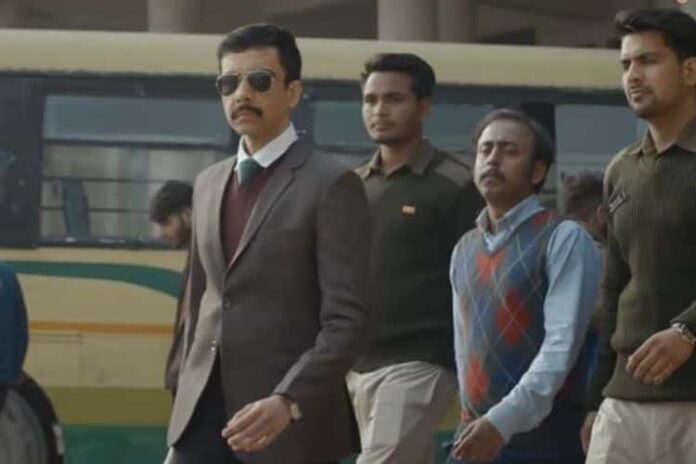 Aspirants is one of the most-rated Indian web series. Additionally, The story revolves around the lives of three friends namely Guri, Abhilash, and SK who moved to Delhi with dreams in their eyes to become an IAS officer. The web series shows the challenges and struggles in the life of a UPSC aspirant. Furthermore, The whole series describes their journey of how sometimes the relentless efforts of an Individual may fail to achieve what they are putting effort into.
How much amount of hard work and patience does an exam demand? A few parts of the web series deal with the issues the youth deal with in their love story. Overall this series is a package of motivation, a teenager's love story, and challenges in the life of a common man.
IMDb Rating– 9.2
2. Pitchers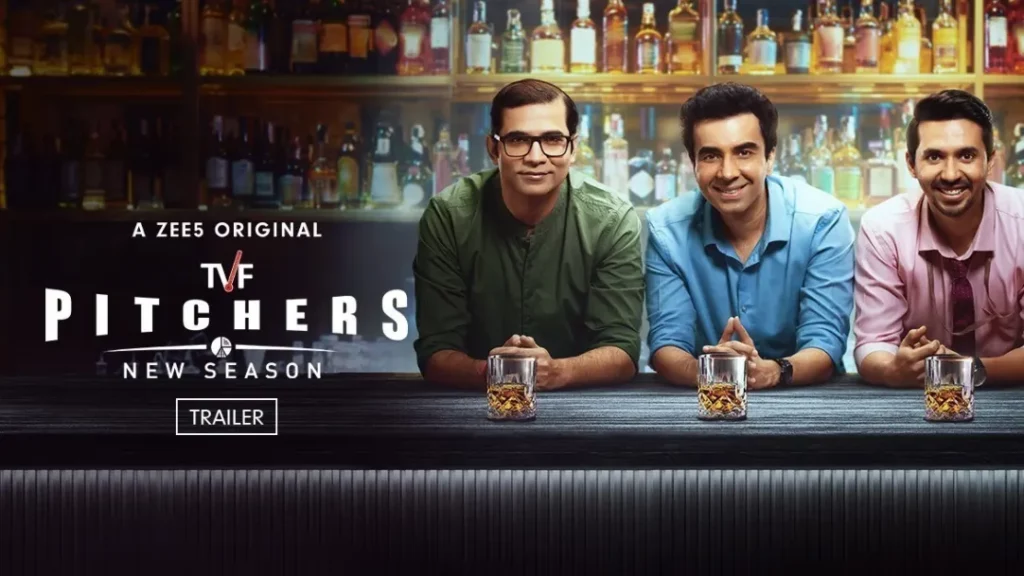 TVF Pitchers is an Indian Hindi-language web series created by TVF. The story involves four friends namely Naveen, Jitu, Yogi, and Mandal. These corporate employees are unhappy with their work. Therefore, they decided to quit their jobs and start their own start-up company. The season consisted of five episodes and premiered online on TVF's content portal. A week later, it premiered on YouTube. Today there are more than 8 million views on it. So, if you haven't watched this amazing series then start watching the first episode, 'Tu Beer hai.' We are sure after watching this you will be completely lost.
IMDb Rating

– 9.1
3. Tripling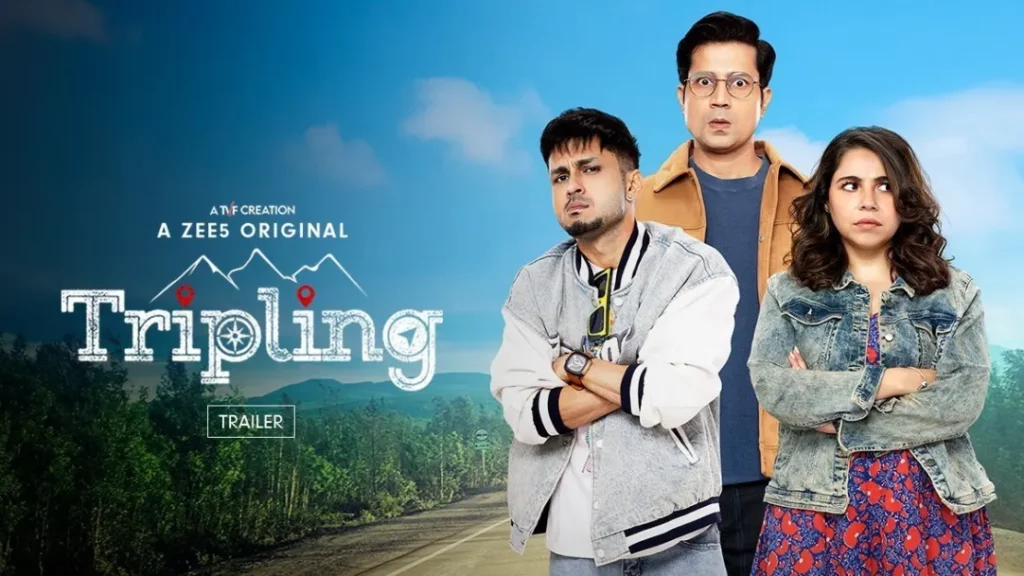 TVF Tripling is one of the best Web Series one must watch. The story revolves around the lives of three siblings Chandan, Chanchal & Chitvan. Disappointed, Divorced, and hopeless. They went on an unplanned road trip. But when each individual's personal stories are revealed, it leaves them in surprise. The plot turns into unexpected events and an exchange of emotions between them. There are a total of 2 seasons of this series with 10 episodes. Once you start watching, you cannot stop yourself from completing all the episodes.
IMDb Rating

– 8.5
4. Kota Factory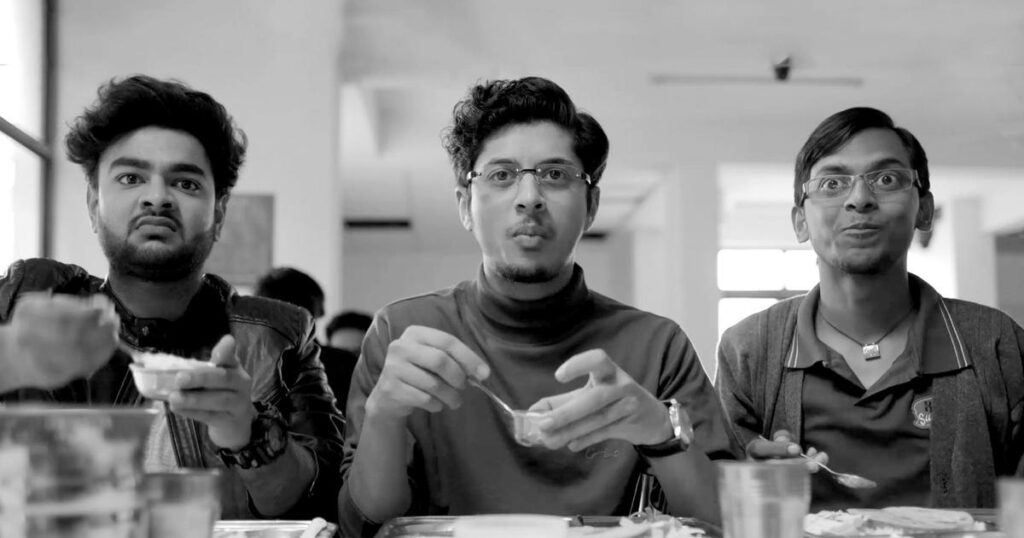 The amount of peer pressure students have during their teens to clear competitive exams like NEET and JEE can clearly be understood by all of us. Kota is one of the largest coaching hubs in India. Every year lakhs of students move to Kota with the dream of becoming an IITian or Doctor someday. Fortunately, few succeed, and few do not. The Kota Factory is another masterpiece made by TVF. The story highlights the problems and challenges aspirants face in their day-to-day lives. If you too are preparing for some competitive exam then you must surely watch this series.
5. Gullak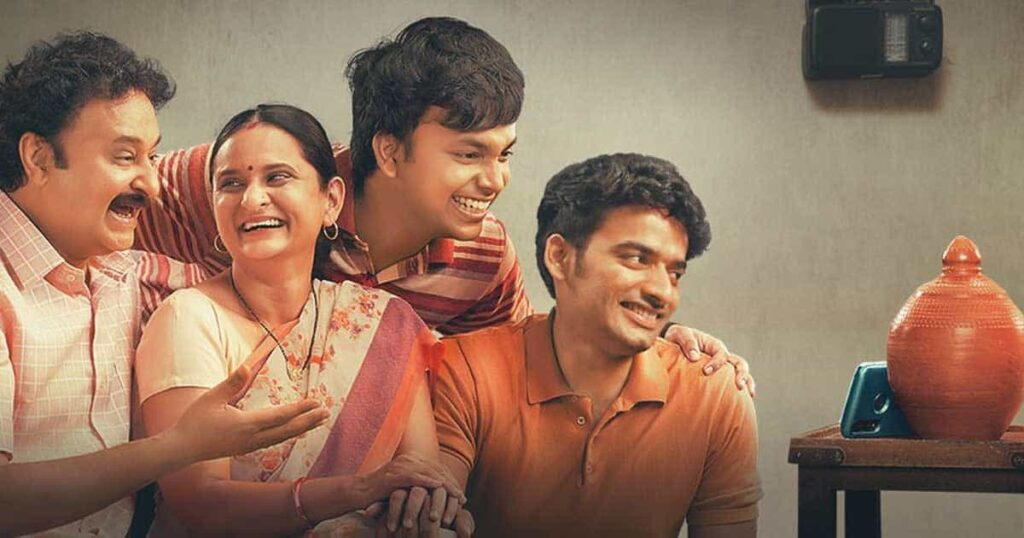 Gullak is based on the lives of the Mishra family, a typical middle-class Indian family in a small north Indian town. The stories show their fights, struggles, and their love. Any middle-class person could easily relate to this story. When you will watch it will give you a feel like a real-life story. This web series by TVF has become a popular hit due to its heat-touching and relatable story.
Well all the web series delivered by TVF are masterpieces. But few of them mentioned above tops the list. One such web series was Aspirants which was loved by all. It is one of the best web series. In case, you also loved it then how can you forget those amazing dialogues from this series? These powerful dialogues from TVF Aspirants have become world-famous.