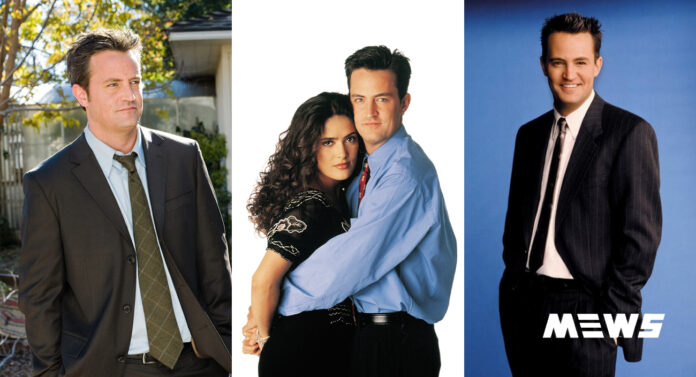 A Day of sorrow indeed. As yesterday we lost one of the true gems, the legendary, brilliant, beloved, and irreplaceable Chandler Bing Aka Matthew Perry. The famous star Matthew Perry passed away on Saturday. His sudden demise has left everybody in extreme shock. He was renowned for his role as Chandler Bing in the popular TV series FRIENDS. Matthew passed away at the age of 54, leaving behind a legacy of humor and brilliant performances. He played characters with a relatable vulnerability that left a long-lasting impact on audiences worldwide.
He will always be in our hearts and memories. We can never forget his contributions to the cinema. What better can we do today than to pay tribute to him and remember some of his best performances so far? Indeed. Nothing else can be better than this. Take a look at some of his best performances that are everyone's favorite.
1. ​'FRIENDS TV Show' (1994-2004)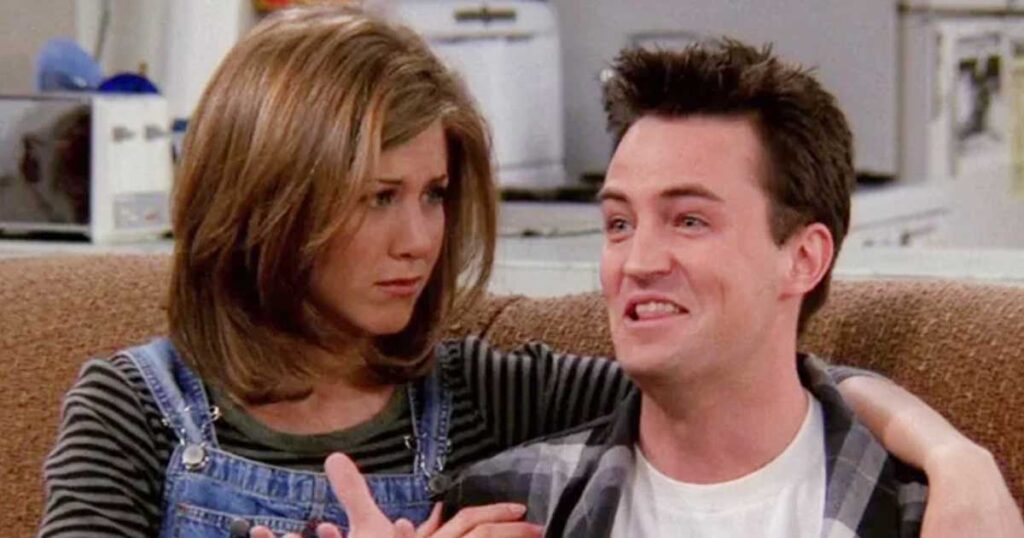 FRIENDS is one of the most loved and popular shows. The favourite character on this show was Chandler Bing who was effectively played by none other than Matthews Perry. He won everyone's hearts through his performance. He will always be missed for his incredible role. He was one of the major reasons behind the popularity of this show. All the characters in FRIENDS were amazing. His collaboration with co-stars Jennifer Aniston, Courteney Cox, Lisa Kudrow, Matt LeBlanc, and David Schwimmer, under the guidance of creators David Crane and Marta Kauffman, turned the sitcom into a global phenomenon.
2. 'The Whole Nine Yards' (2000)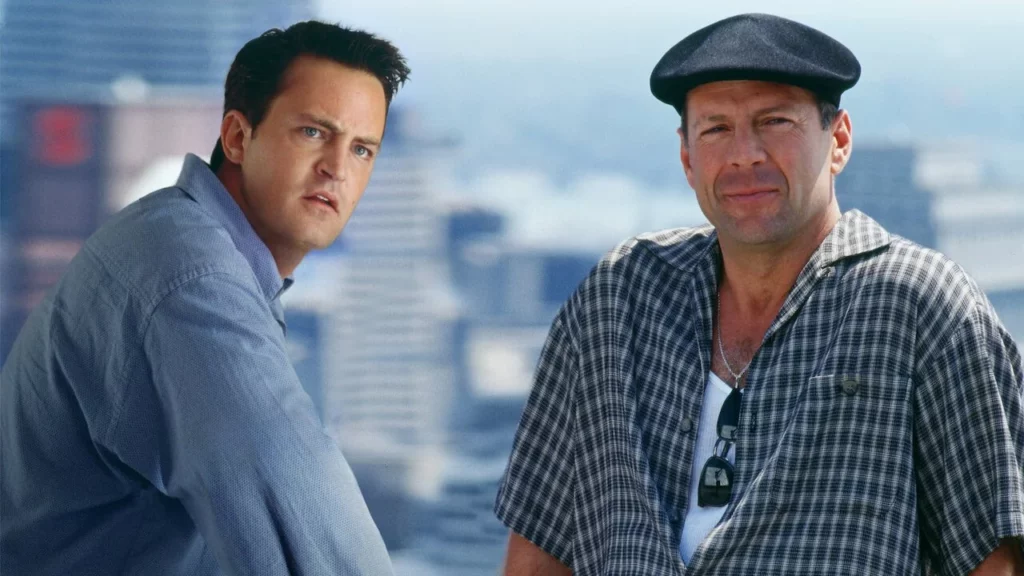 The story revolves around a shy dentist named Oz, who gets involved with risky criminals. He acted opposite Bruce Willis, delivering a commendable performance as Oz. The director Jonathan Lynn, tried his best in all possible ways to bring out the comedian within Perry. Perry's sense of humor made this movie more entertaining. He was responsible for this hit. His co-actors Manda Peet and Michael Clarke Duncan also gave their best. Overall, this movie was a huge success.
3. 'Fools Rush In' (1997)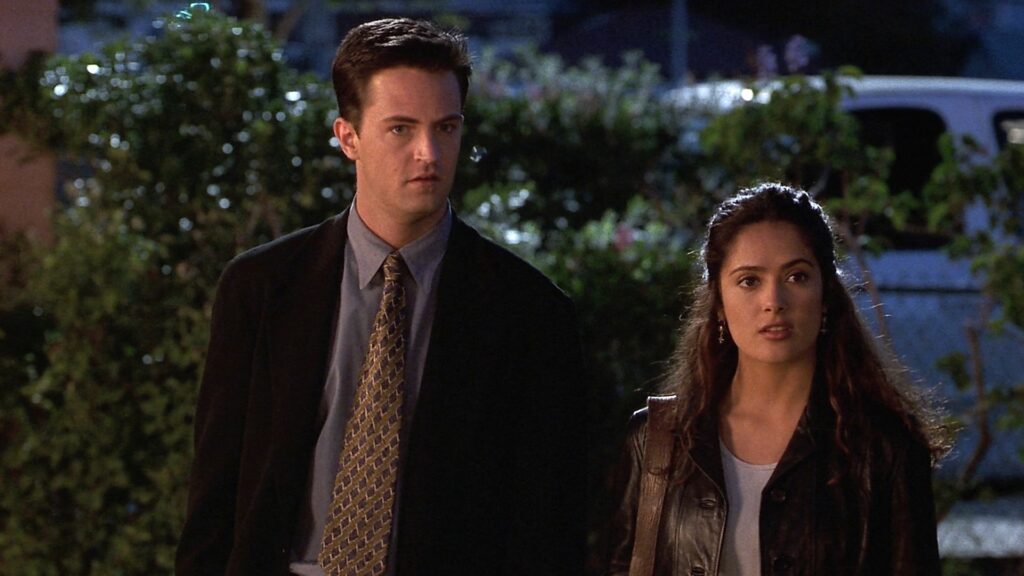 The movie was directed by Andy Tennant. Perry starred opposite Salma Hayek, playing the character of Alex Whitman. Perry played the role of Alex whereas Hayek played Isabel. The story is all about a one-night stand that leads to pregnancy and, later on, a wedding. This movie is a package of both romance and fun. Perry played his role brilliantly. But even though this film has been praised as "underrated" and "under-appreciated."
4. '17 Again' (2009)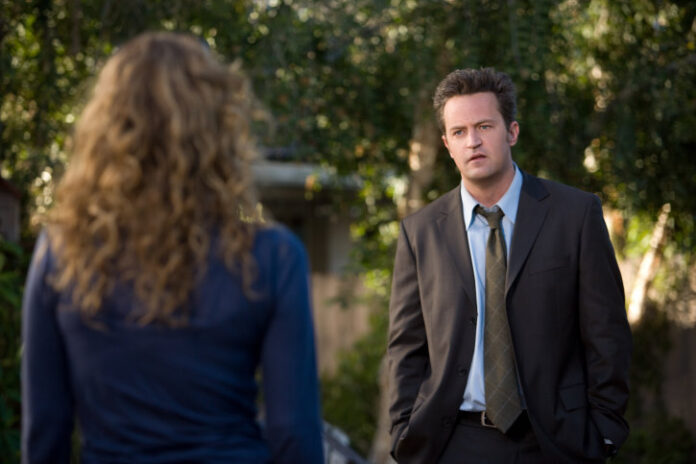 The film was released in theaters on April 17, 2009. '17 Again' is a comedy film having Matthew Perry and Zac Efron in the lead roles. The story revolves around a middle-aged man named Mike O'Donnell unhappy with how his life turned out. The role of Donnell was played by Matthew Perry, who miraculously transforms into his 17-year-old self, portrayed by Zac Efron. This film was one of Perry's unique roles and provided a fresh take on his career. Perry acted so well that it provided emotional depth to the story.
5. 'Go On' (2012-2013)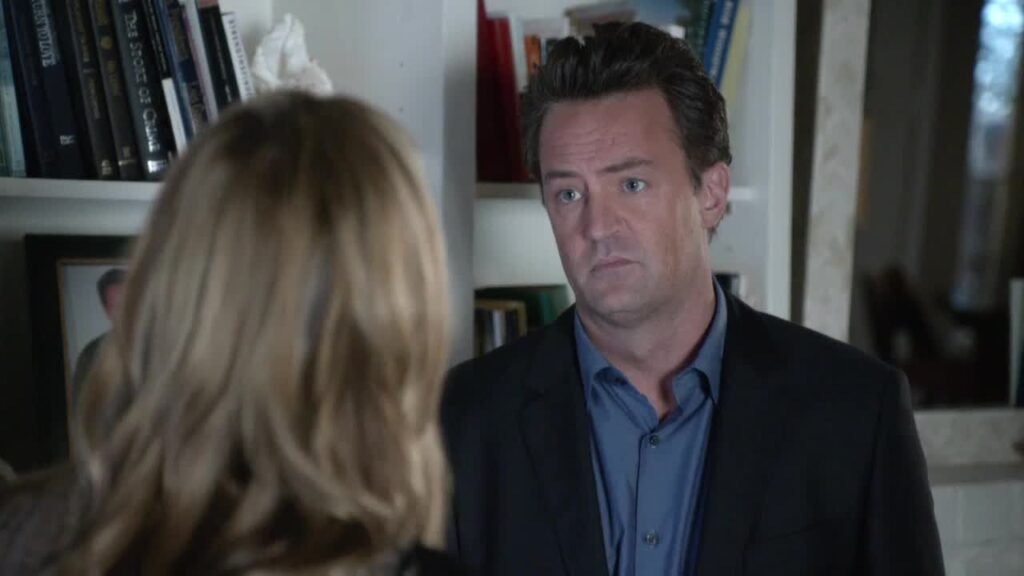 "Go On" was a popular TV series. Matthew Perry played the lead role of Ryan King. The story revolves around a sports talk radio host named Ryan. He was depressed by the loss of his wife. Later, he started taking group therapy sessions to cope with this. Throughout the series, Ryan connects with a diverse group of people in his therapy sessions helping him in his personal growth and healing.