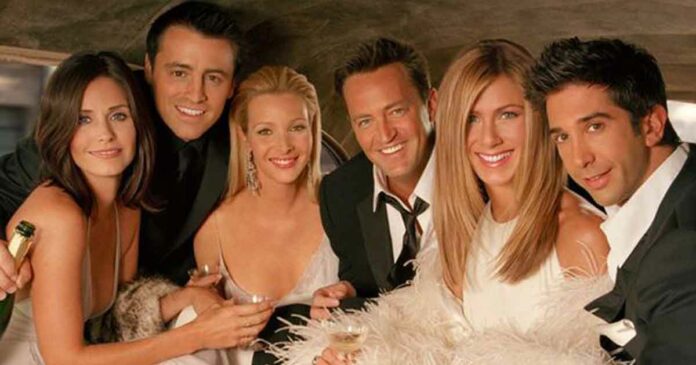 Friends fans have watched it numerous times already but still, there are things they don't know yet. The show looks simple but there are many elements to observe and it can only be noticed if you are super keen! And not just the show, even the personal lives of the cast is interesting enough to take note of. There are many things to dig in so let's begin dive into the sea of Friends Knowledge. You are going to enjoy these for sure!
Unknown Things You Didn't Know About Friends
#1 FRIENDS' Name Was Not FRIENDS
You will be shocked to know that initially Friends was called Insomnia Cafe. Later the name was changed to 'Friends Like Us' and again was called 'Six of One'. And after suggesting all these weird names, finally, it occurred to the genius heads to name it as 'Friends' only.
#2 Huge Salary Story
You will be shocked to know that the main cast of six friends made $22,000 per episode while they were in the first season. They received salary hike but once Ross and Rachel received an increment in pay which was more than what the other cast received.
But it was strangely great to know that the cast of six went on to negotiate for salary as a group. They pitched in for equal salary for all and received $100,000 per episode back in 1997.
By the time they reached the final season, the salary of all the six friends came up to $1,000,000 per episode.
#3 Low Budget For FRIENDS
An episode from Friends named "The One Where No One's Ready" was filmed entirely indoors for a reason. The reason for this limitation was budget! The Friends team didn't have enough budget to shoot the episode outside or afford other actors. So the way out was shooting indoors and keeping the characters to the six of them only.
Though the team had the constraint of budget, still they never compromised with fun and comedy scenes it seems. We couldn't stop laughing in the episode when Joey came in everything Chandler owns.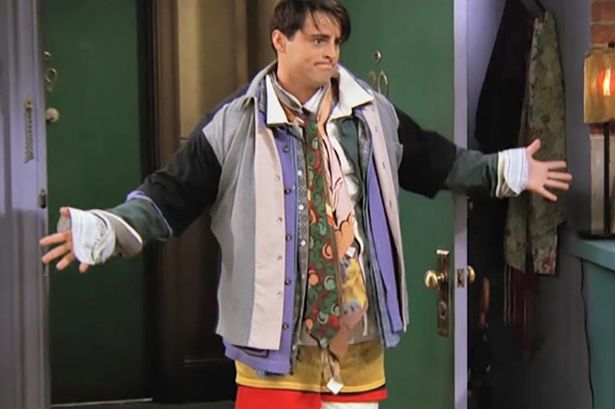 #4 Days Of Our Lives
Did you know, Days Of Our Lives was a real soap opera?
We all know Joey got his great break with his role as Dr Drake Ramoray in Days of Our Lives but did you know there's a real show by the same name and the one where Joey is a Doctor is just a fictional version of the real NBC soap opera Days of Our Lives.
Another shocker comes in when we get to know that Jennifer Aniston's father, John Aniston, plays Victor Kiriakis in the actual Days of Our Lives.
#5 Age Mismatch
Monica and Ross are siblings but who's elder to whom?
In the show, Ross is the elder child of Judy and Jack Geller and Monica is the younger kid. And this simple fact made Ross' life much better than Monica's.
But in real life, Courteney Cox is elder than David, just opposite to the show's script.
#6 Pilot Episode Fear
In the pilot, there's a scene where Monica forgets the name of a guy she sleeps with. The Producers were worried as it might make the audience, not like her, so they prepared and handed out a survey to the audience in the studio asking whether they thought the plot should be changed. They didn't.
#7 Absence Of Live Audience
The indoor scenes in Friends were hilarious and we often hear some people laughing in the chorus, well that's the live audience in the show. Yes, most of the scenes in Friends are recorded in front of a live audience.
But the makers of the show didn't bring in live audiences for cliff-hangers, such as Ross and Emily's wedding.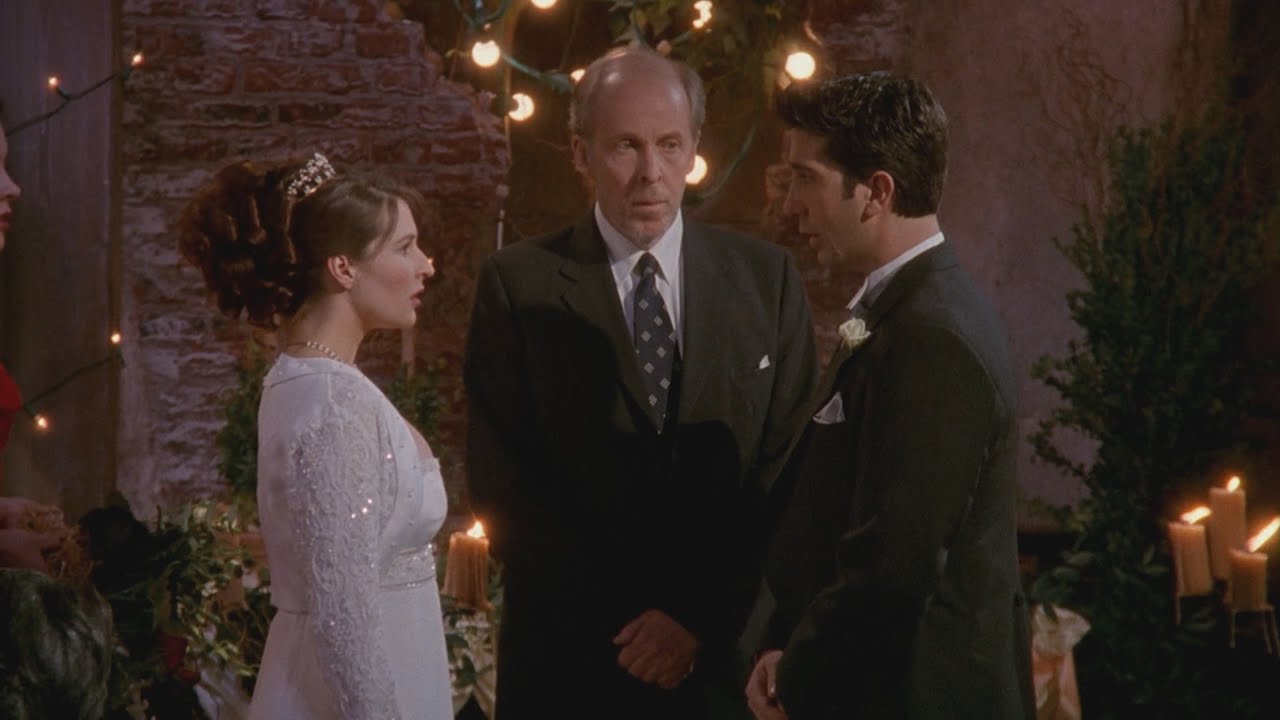 #8 Change In Credits
People usually skip the intro in every movie or series they watch. But some creative directors find it funny to use that dull and black and white space to make things interesting or give out some extra info.
Likewise, the Friends team played with the opening credits of an episode named "The One After Vegas" by adding 'Arquette' to everyone's name.
Why?
Well, the gesture was aimed at honouring the marriage of Courteney Cox with David Arquette and let's admit it was quite a cute thing to do. In case, you missed it then tune in to the episode and watch it now.
#9 Missing Family
Phoebe always wanted a complete family and marrying Mike brought her the incomplete happiness she was craving for. But it seems, she became so involved in her wedding that she did not invite any of her relatives into it.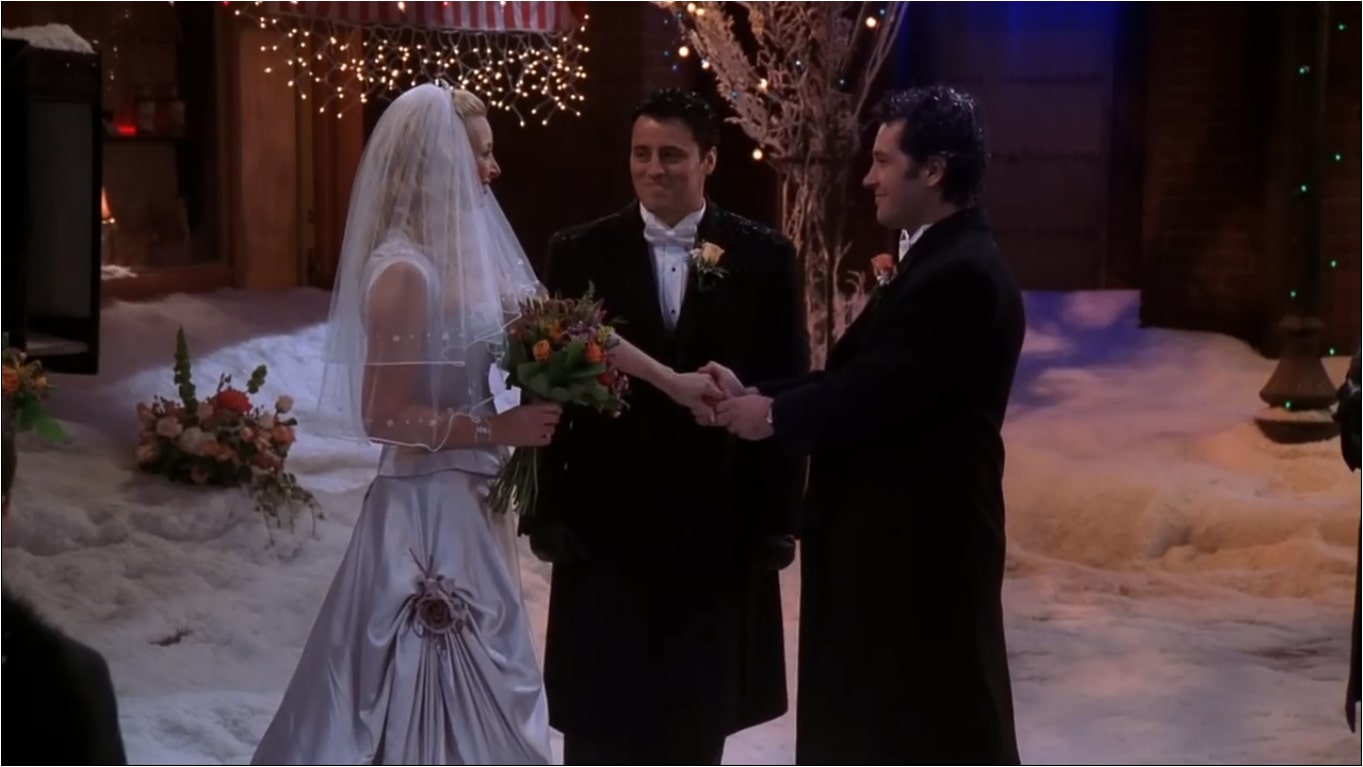 If you didn't notice it yet, Phoebe's wedding was not attended by her twin sister Ursula, nor her father, nor her birth mother, nor her brother Frank Jr. and not even the triplets she gave birth to. Strange right?
#10 David As Joey
David, Phoebe's scientist lover was played by Hank Azaria. And as per reports, he auditioned for the role of Joey twice before the show went into production.
What do you think? Was he a better choice? Well, after seeing Matt LeBlanc it's hard to say if anyone else would have fit in the part.
#11 Matthew Feeling Awkward
We know how awkward things can go once Chandler is nearby any beautiful women. Well, turns out it's not just Chandler who feels it, even Matthew Perry feels awkward with women.
The writers included the 'feeling awkward' thing in Chandler's character after hearing from Matthew that he couldn't be the same when he is nearby women.
#12 No Fees For Acting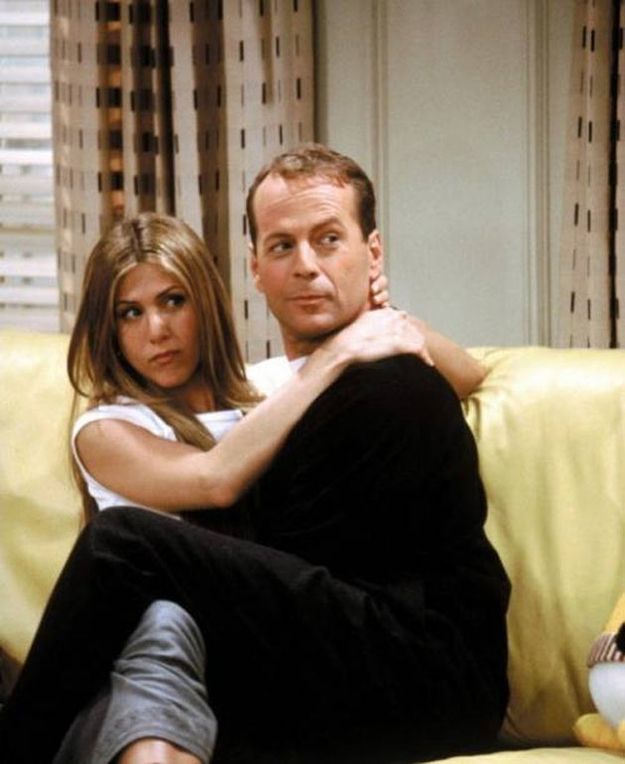 Bruce Wills, who was Elizabeth's father and Rachel's boyfriend in an episode had to act in Friends for free. He actually held a bet with Matthew Perry whether The Whole Nine Yards would be No. 1 in the box office on its opening weekend or not. After the movie was released, clearly Bruce had lost to Matthew and had to do a free show for Friends.
Actually, he was paid by the Friends team but he donated all his earnings from the show to charity.
#13 Pre Selected Cast
Selecting cast members is always tough for the production and in the case of Friends they choose the best cast they could, but it was not easy for them.
While selecting the cast, David Schwimmer was the first person who was a part of the main six actors in the show. Whereas, Jennifer Aniston was the last one.
#14 Doodly Fun
The Magna Doodles in Chandler-Joey's Apartment was an amusing thing, every time you notice the board it's something unique and hilarious. Many don't know but crew member Paul Swain was responsible for the Doodles.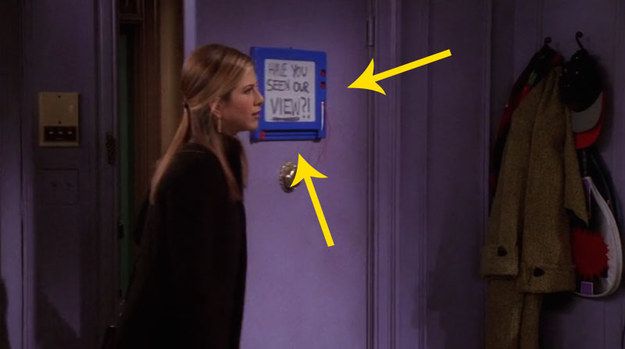 #15 Marcel The Monkey
Remember Ross'monkey, Marcel? He was a really notorious monkey who made us crack up with his pranks. But did you notice anything odd about the monkey in any scene? Obviously, most of us have not noticed that the part of Marcel was played by two monkeys named Monkey and Katie.
#16 No Central Perk
It was a known fact that NBC once thought Central Perk was too trendy for the show and they wished to set the show in a diner, like Seinfeld. But, thank god they didn't do it, else things won't have been as iconic as today. The world would have stayed devoid of the orange couch forever if NBC's advice were made effective.
#17 The Orange Couch
Talking about the orange couch in Central Perk, it was found in the basement of the Warner Bros. studio. Something rejected as being not useful became something so valuable and iconic in the history of television. No one could have ever imagined the fate of the couch while discarding it the first time.
#18 Monica's Pregnancy
In the show, Monica and Chandler had to opt for adoption as they couldn't conceive a child. Well, in real-life too, Courteney Cox and David Arquette had trouble getting pregnant.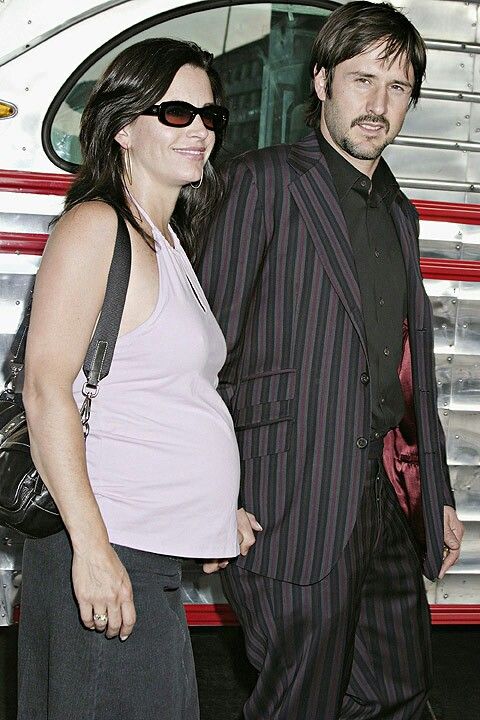 #19 Monica's Miscarriage
They say "The Show Must Go On" and it was again proved by Courteney Cox in the show. Not much know it or appreciate the fact, that Courteney had to film the scene in which Rachel has Emma just after having a miscarriage. It really needs a lot of courage to face the horrors of your life on the sets.
#20 The Iconic Peephole
Do you have the copy of the frame which is seen around the peephole in Monica's apartment? Well, many fans have it installed it in their residence. It became an iconic ingredient of the show. But originally the piece had a mirror in it. But, it was broken by a crew member during the early stages of filming, and producers thought it looked good so they left it.