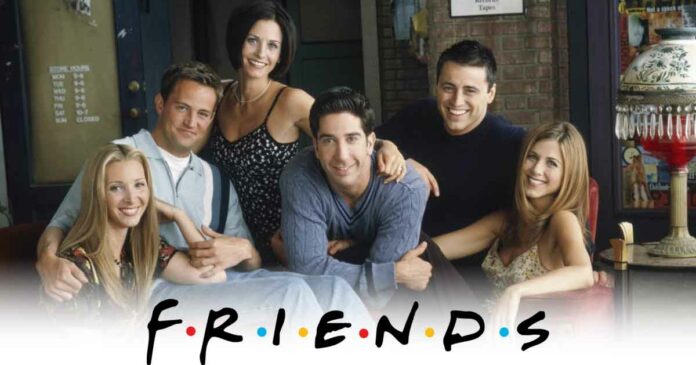 We have always loved Friends and it's storyline. But have you ever imagined what would have happened if the storyline was something different from what we have seen already? What if "We were on a break" thing was not included in the sitcom? What if Monica would have ended up with someone else other than Chandler? What if Emily came back to New York?
Well, there were many possibilities that crossed the mind of Friend's creators and one interestingly, some of them were equally good and would have made the series even better than what we know of it already. So here we have listed some storylines that the showrunners didn't consider while filming the show. Dive in and enjoy it!
#1 Emily Coming Back To New York
Emily would have stayed for longer than shown in the show. The creators of the show wanted her to return to New York and have a proper closure to her character but they had to ditch the idea after she got pregnant in real life. It was between season 4 and 5 that she was pregnant and couldn't fly to the US for the shoots of the next season. The only scenes she has in season 5 are all wrapped in bedclothes or over the phone.
Did you like Emily while everything was going fine with Ross? Well, a lot many people liked the couple at times but the turn of events was too weird. Ross did a blunder by saying Rachel's name and after that things were never good at all.
Finally, the Emily we remember isn't so cool and most of us know her as a jealous wife who tried to take away her husband from his friends. There was no proper closure to her character which is sad.
#2 Chandler And Rachel Were Proposed To Be Together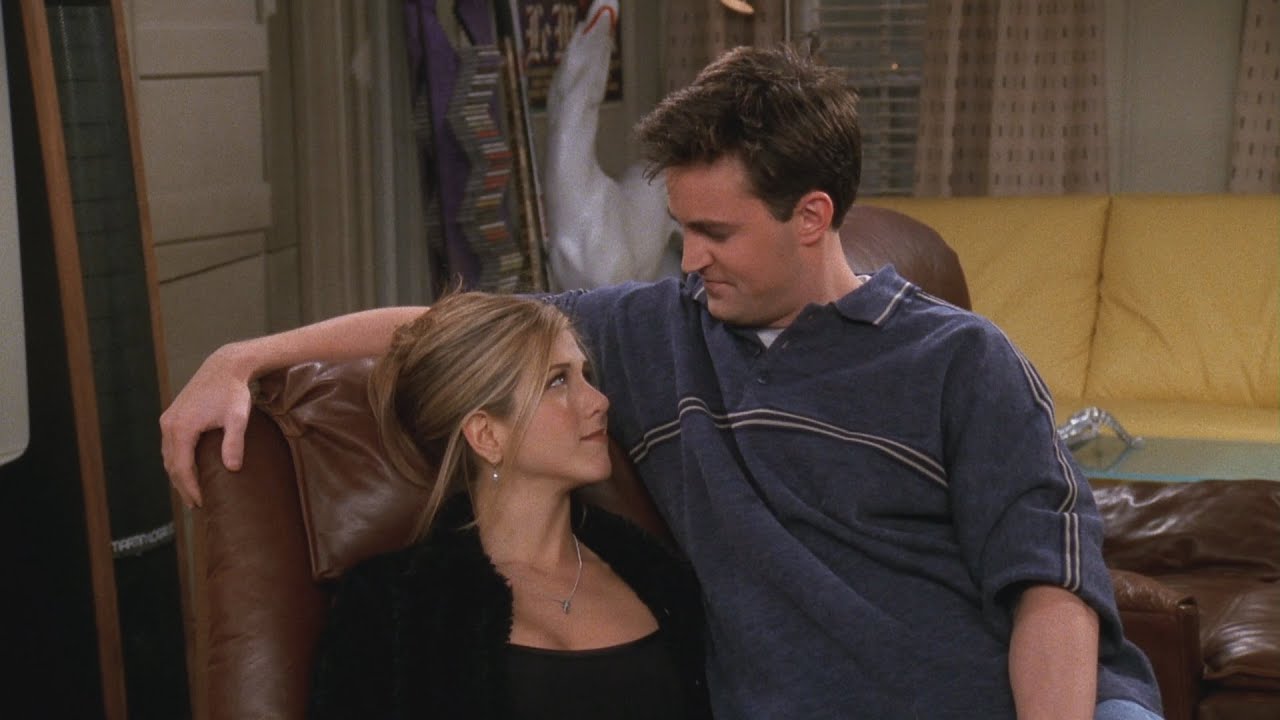 A surprising storyline was in the minds of the writers that intended Chandler to end up with Rachel! Yes, Rachel and Chandler! Thank God the idea never got light in the real storyline.
However, the creators tried to experiment with the idea in "The One with the Flashback" episodes and also in the fantasy episode. But the audience didn't give an encouraging response resulting in shelving the idea at the end.
#3 Phoebe Attending Ross' Wedding In England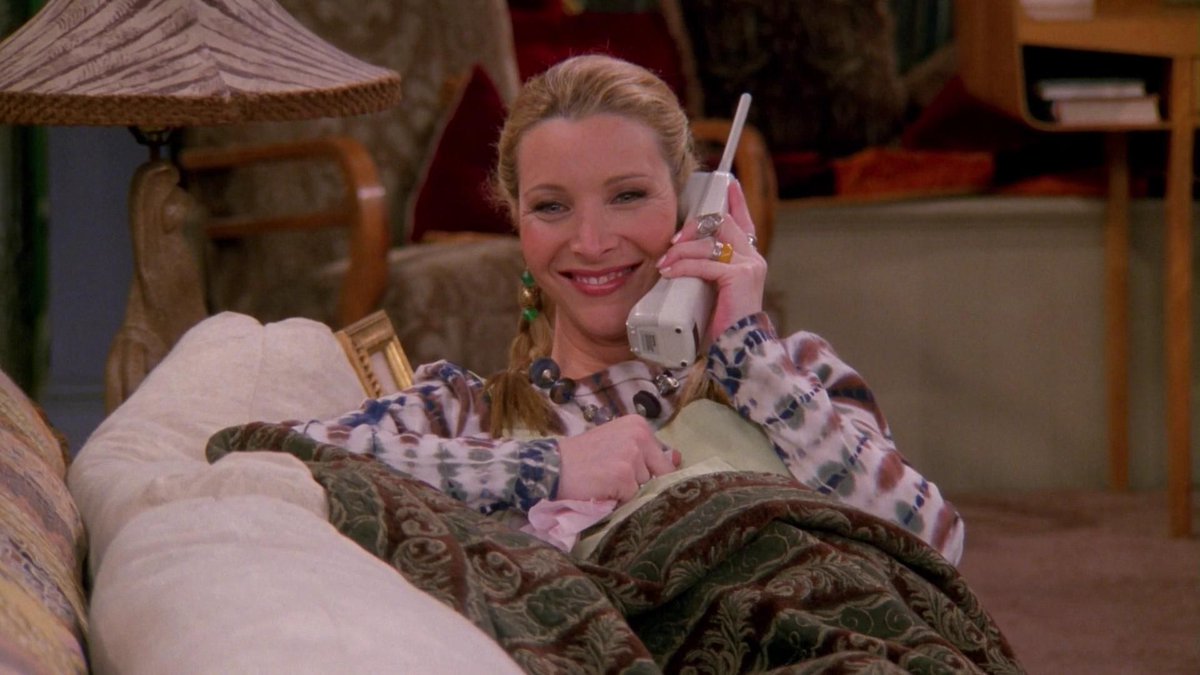 Have you ever imagined if Phoebe was in England for Ross' wedding then how the scenes would have been? Well, the writers wanted her to be a part of the wedding but she couldn't make it as she was pregnant in real life. We definitely would have seen some really awkward scenes with Phoebe interacting with Emily's family, but unfortunately, we didn't get it.
#4 Kathy Going For A Career Outside The Country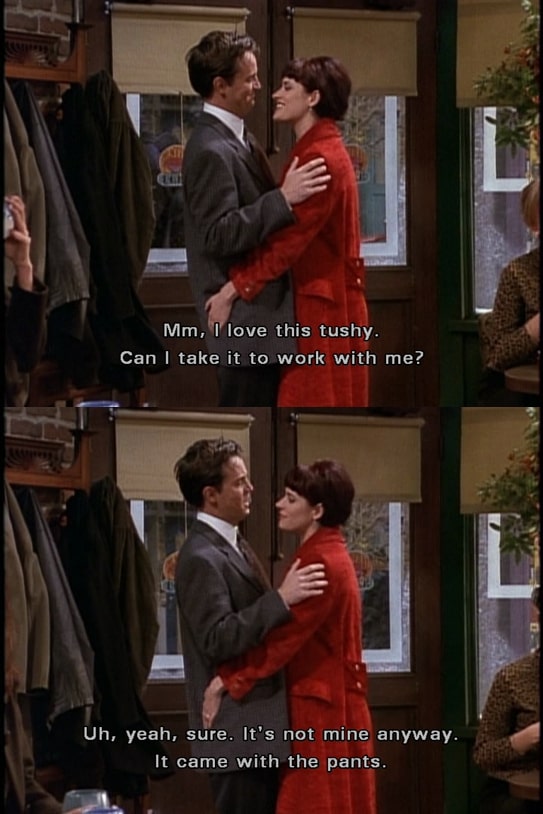 How do you remember Kathy after the show? Most of us remember her to be an unfaithful lady who slept with another man soon after Chandler broke up with her. But Kathy and the other ladies in the show were not ok with the storyline and suggested the producers send her away on an acting tour out of the country.
But the producers didn't take in the advice and stuck to the storyline they had in mind. It was better considering the fact that if Kathy was to go away from the country then Chandler would have ended things with her rather than getting into a long-distance relationship. So that would bring a stain on Chandler yet again.
#5 Phoebe's Roommate, Denise Makes An Appearance
Phoebe mentioned her roommate Denise on occasions but we never got to meet her in the show. Some might assume Denise was a fictional character from Phoebe's imagination whom she swept in every time she wanted to avoid things or create amusing stories. But imagine someone as kooky as Phoebe coming into the show! It would have been a wonderful experience after all.
Joey was interested in the idea of hitting on Denise once she comes to the show. We already witnessed how Phoebe and Joey would have made a nice and weird couple at the same time. But Joey dating Denise who is equally weird as Phoebe might have given space to some hilarious scenes as well. It's sad that we didn't get to experience it.
#6 Ross And Phoebe Romancing
Like the proposed Chandler and Rachel relationship, the writers also thought about involving Ross and Phoebe in a romantic endeavor. They even tried the idea in a flashback episode but didn't get much encouraging response.
Maybe, it was for the best that Ross and Phoebe didn't come along tas they have contrasting personaliti4s and views. They would have eventually ended up like Rachel and Joey who later realized they were better off as friends.
#7 Elizabeth, Ross' Young Girlfriend Getting Pregnant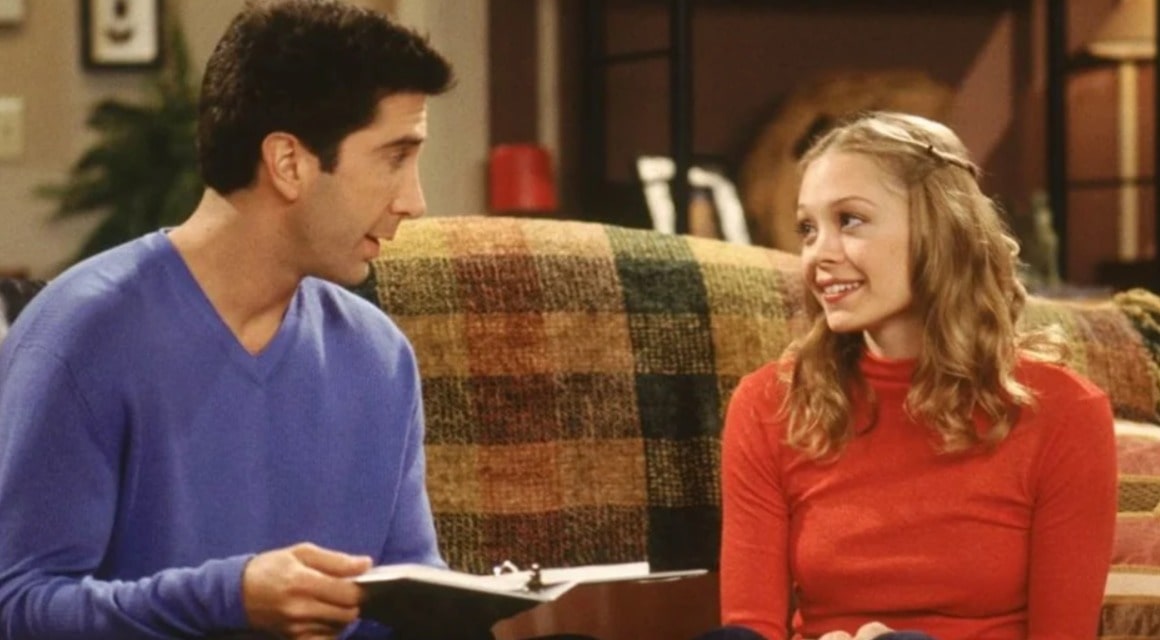 Involving Ross with his young student Elizabeth was already a kinky storyline which triggered a lot of jokes. On top of that, the writers wanted to add Elizabeth's pregnancy by the end of the season.
Can you imagine the kind of stress on poor Ross with the news breaking! He was so baffled and freaked out the time when Rachel broke out the news of her pregnancy. Having seen that we can't imagine how he would have reacted with his 20-year-old girlfriend being pregnant.
However, the writers thought of twisting the plot by revealing at the end of the season that Elizabeth was carrying someone else's child. But the idea was discarded given the fact that Rachel was going to be pregnant with Emma soon after that.
#8 Joey And Monica As A Permanent Couple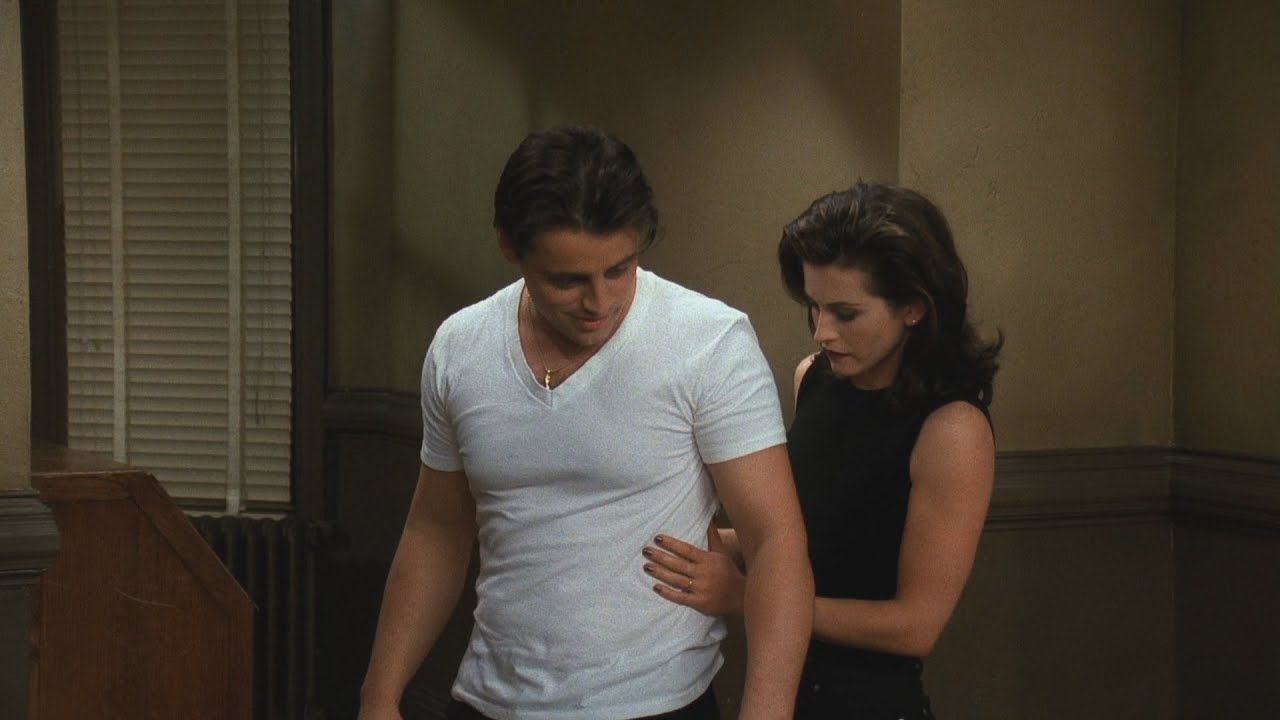 We can never forget the flashback episode where Joey moved in and Monica had a minor crush on him. She invited Joey for lemonade and we all know what happened inside!
It turns out, the showrunners were initially in favor of bringing Monica and Joey together. They even wanted the two to be a permanent couple instead of Chandler and Monica. But the idea was later on disowned realizing the fact that it would have been a bad idea considering the characters shown on air for a while.
#9 A Break Up Without "We Were On A Break"
Can you believe that the "We Were On A Break" thing was not intended in the initial storyline of Ross and Rachel's breakup? It was just decided that the two would break up and it could have been anything that can tear apart the couple.
It won't be wrong to assume that it would have been a loss for the show if the "We were on a break" was not included in it. We might forget some scenes from the show but the phrase can never leave our mind.
#10 Chandler And Phoebe Acting As Supporting Characters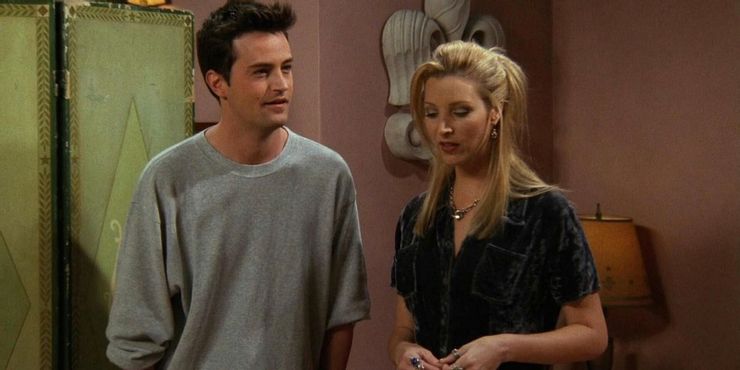 Can you imagine Friends where Chandler and Phoebe are not the main characters? Well, chances are the show might become a little less popular if that would have been enacted! However, the creators realized the potential of the characters well in advance, and focus was shifted to all six characters rather than the selected few among them.
If you have noticed well, then you might have seen that in the first season, both Chandler and Joey were more of the supporting friends rather than the main ones. They were almost always part of the group and didn't have any singular stories. More shocking is the fact that Friends was about to be commissioned without Chandler and Phoebe in it. But thank god that didn't happen else the world would have missed out on some great things!