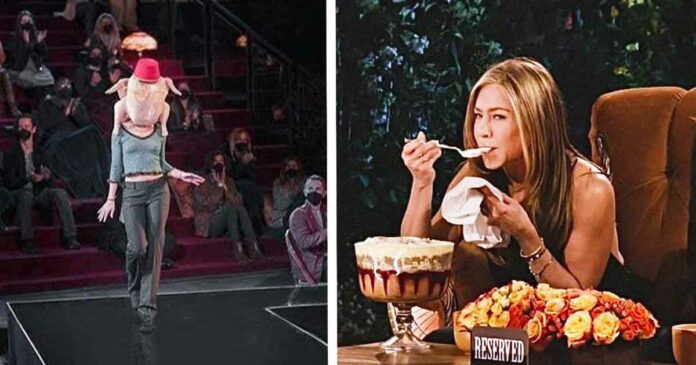 The cast of FRIENDS reunited for the first time ever after 17 years and an unfathomable legacy, for HBO Max's "FRIENDS: The Reunion".
From 1994 to 2004, FRIENDS ran on NBC and while there has been no official cast reunion, the show never left the forefront of pop culture. Through Netflix, DVD box sets, and TV reruns, new audiences discovered the world of Monica, Rachel, Phoebe, Ross, Joey, and Chandler. As highlighted by James Corden in the reunion special, it has been watched over 100 billion times globally on all platforms.
Lisa Kudrow, Courteney Cox, Jennifer Aniston, David Schwimmer, Matthew Perry, and Matt LeBlanc reunited on their iconic soundstage to look back and enjoy each other's company like it's 1999. The reunion special was directed by Ben Winston which features FRIENDS guest stars, dozens of celebrity cameos, and delighted fans in the audience to watch their favorite friends unite.
Now that FRIENDS reunion is out in the world, it actually proves that it is one in a million shows that are loved by fans globally. It's an interview show, it's a clip show, and it's a celebrity talking heads show as well. As you can say from the trailer that the format of the show was quite muddled up, some of the parts worked better than the others. Perhaps, the best way to approach this is to see what fans loved and hated about the show. Let's get started:
1. Loved: Including The Creators Of The Show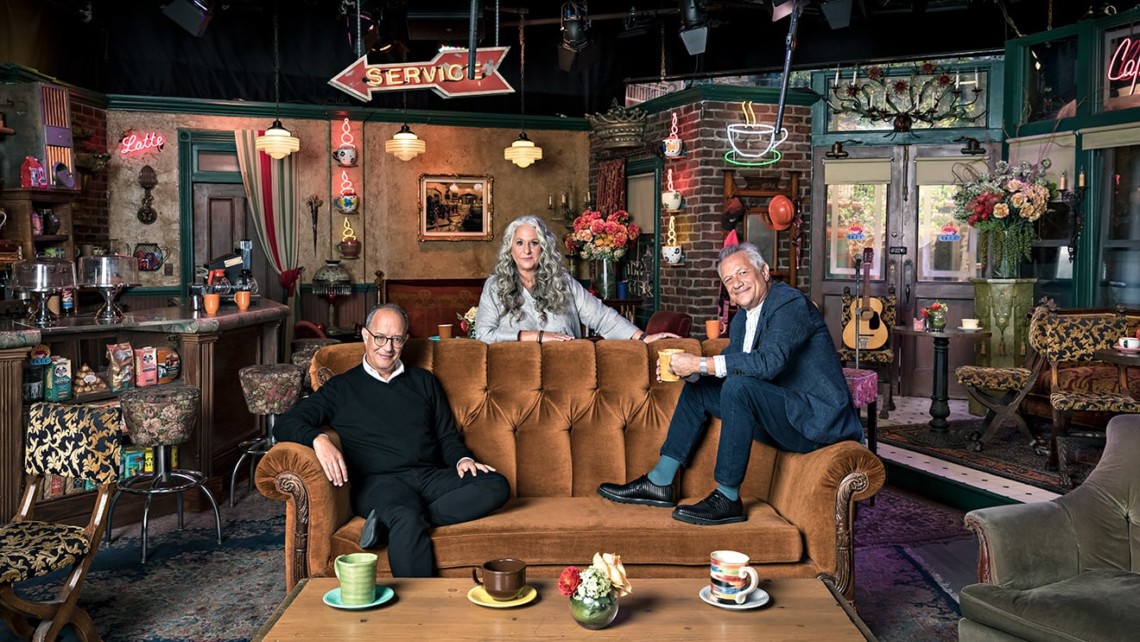 When any movie or show does well among the audience, the actors are the ones who get all the credit. But when it comes to FRIENDS, true fans will also know the creators of the show, Marta Kauffman, David Crane, and Kevin Bright. And it was great to see that the FRIENDS reunion got them as well. They shared the stories from the time when the show wasn't even started filming.
They spoke about the casting process where Ross's character was written with David Schwimmer's voice in mind. Phoebe came from a show titled "Mad About You". While talking, they also revealed that Rachel's character was the hardest and the last one to be cast. Hearing these stories from the creators and actors themselves made it a moment.
2. Hated: The Guests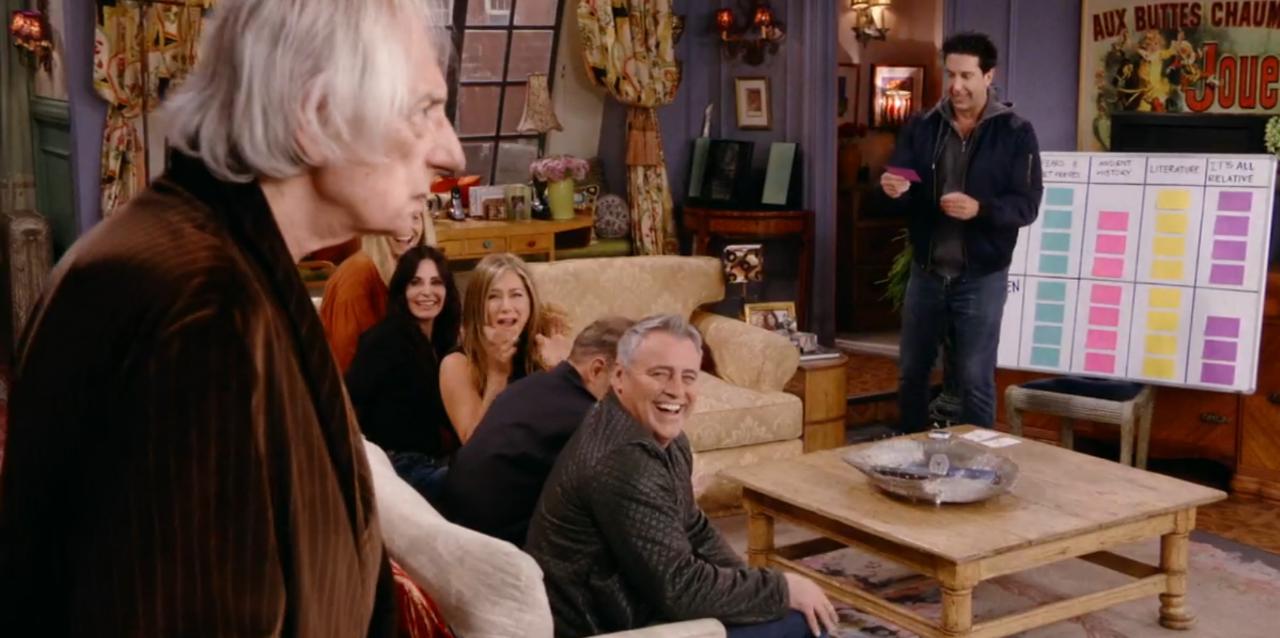 There is a lot of things to unpack here and most of them are dismal. Did you know that David Beckham sees himself as a Monica? Did you know that he is not the only one, Kit Harington also feels that he belongs to Geller Family? And also that Mr. Heckles was going to cameo while suffering the indignation that the entire main cast of FRIENDS had forgotten the name of his iconic character? Did you want to see Gunther appear on Zoom wearing a Central hat and saying nothing of interest at all? Did you ever imagine that Elliott Gould and Christina Pickles would be relegated to a seat in the audience for crying out loud? Did you want to see BTS members just saying "We love Friends" in unison? Or Malala being "100% Joey with a hint of Phoebe" as described by her best friend, while giving a hint that she doesn't actually like FRIENDS very much? Or several fans who overstate their enjoyment of the show? Obviously, you didn't, but it was there anyway.
And, one of the most disappointing things was that some of the real guests were missing such as Paul Rudd. God knows what happened between him and the cast of FRIENDS.
3. Loved: The FRIENDS Set Was As It Should Be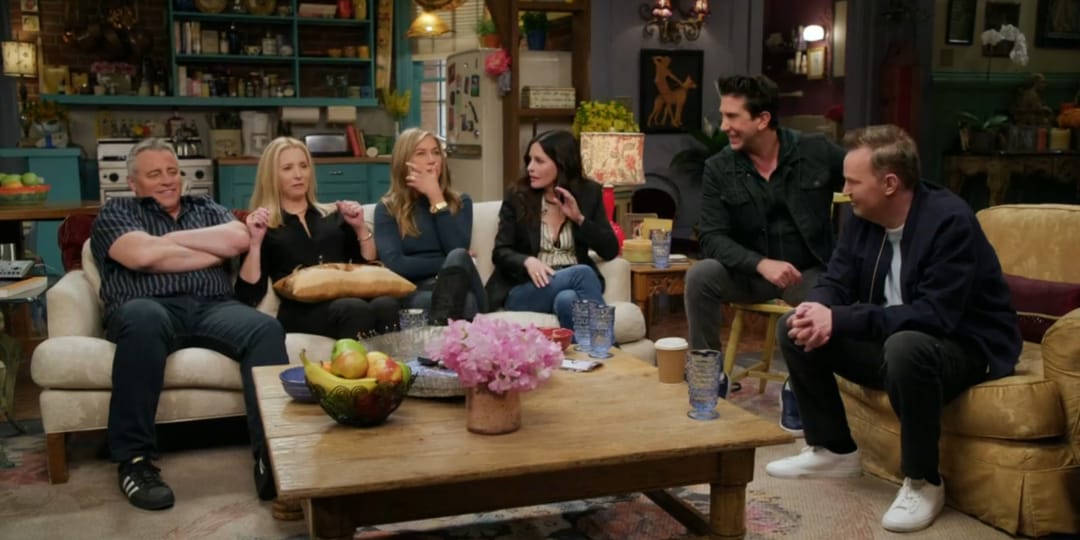 As true FRIENDS fans, we always wanted to know what the set really looked like. The cast and creators have often spoken about it and said that how Monica's room was a different set altogether. However, seeing the whole set, the entrance, the floors, the dressing rooms, gave goosebumps to the fans. From the moment when David Schwimmer walks into the set, it was like…OH, MY, GOD…
4. Hated: The James Corden Interview
Since the FRIENDS reunion is made in 2021, it is known that James Corden will show himself in there one way or another. What we didn't know that he was going to be so prominent. Although Corden was outnumbered six to one, he still managed to out-talk everyone else on stage and that too without really saying anything. This was more an extended platitude contest and less an interview, when he asked, "Who had the loudest laugh?"
5. Loved: Table Readings Were The Best Part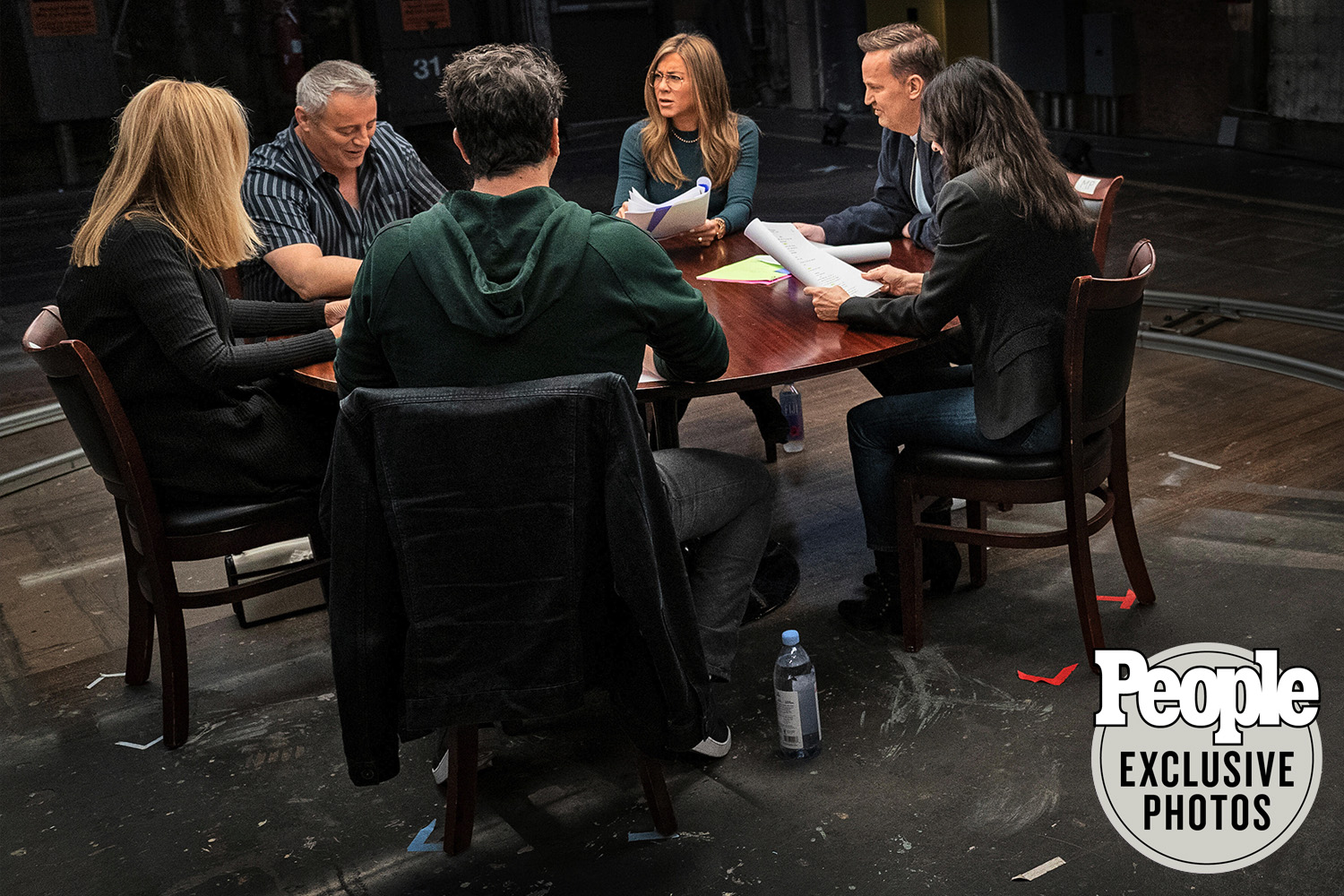 There was nothing so amazing than seeing these six brilliant actors read out the lines of some of the most iconic moments of the series. Ever since the trailer came out, Lisa Kudrow going "My eyes, my eyes" got us all hooked. But, every table reading on the reunion felt like they are about to go shoot it NOW. While reading the scene where Ross and Rachel kiss for the first time, the cast members also revealed that how they had a crush on each other when the show started. Unfortunately, the duo never pursued it and transferred all love they felt in their characters.
6. Hated: The Bloopers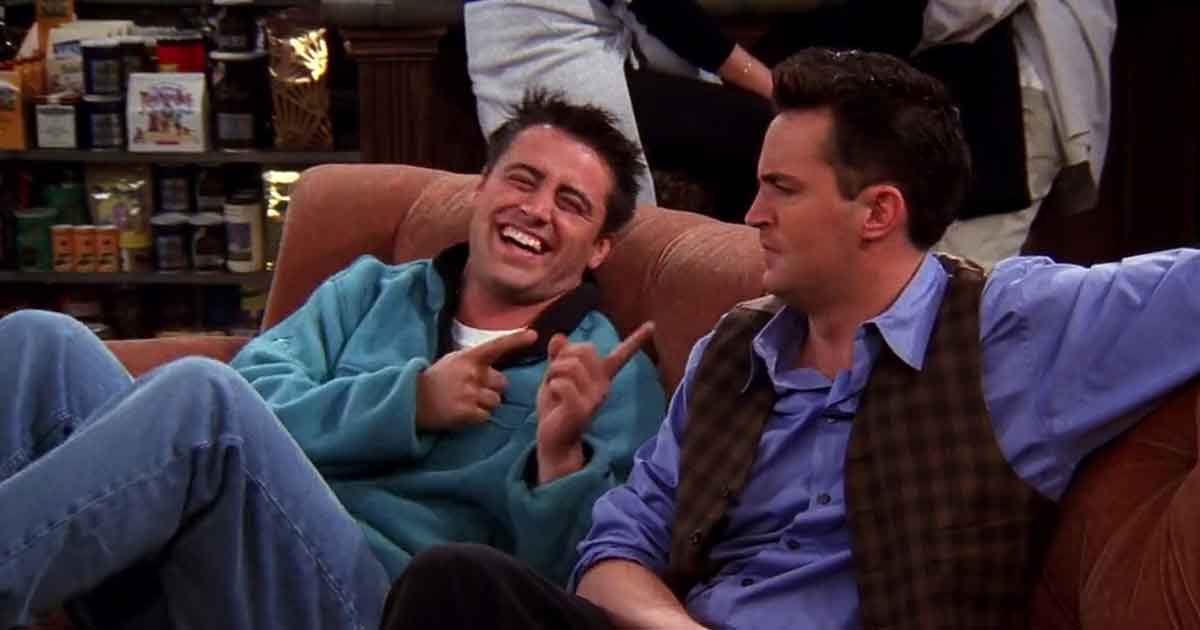 This is the segment where we start getting into fillers. In the FRIENDS reunion, there was a bit where the cast of Friends watched some bloopers of the show. Well, 90% of them were already watched on DVD extras and YouTube. Although it was quite exciting to see the cast eventually Gogglebox themselves, there was little insight to them.
7. Loved: Smelly Cat By Phoebe Buffay Ft. Lady Gaga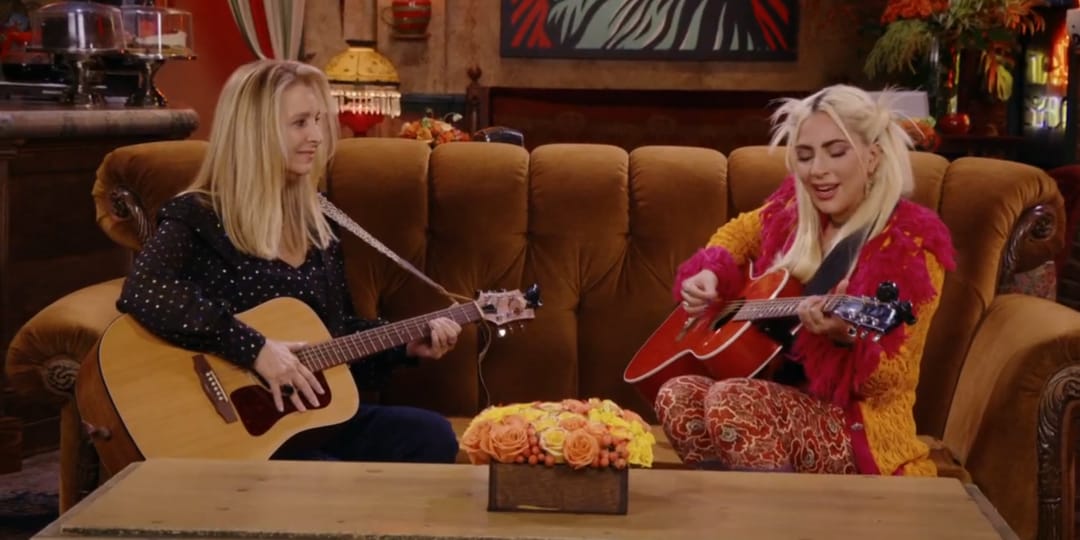 There is no FRIENDS reunion if there is no "Smelly Cat". Just like more than 17 years before, Phoebe sat down on the couch and filled magic in the air by playing her original song "Smelly Cat" with her off-tune guitar. And there comes Lady Gaga, who presents a new version with her guitar where the choir joins in too. Lady Gaga even thanked Lisa Kudrow for being different and Kudrow thanks Lady Gaga for carrying it on in the real world. But the best part is when at the end of the song Lisa said, "Still think it's better when it's just me".
8. Hated: The Fashion Show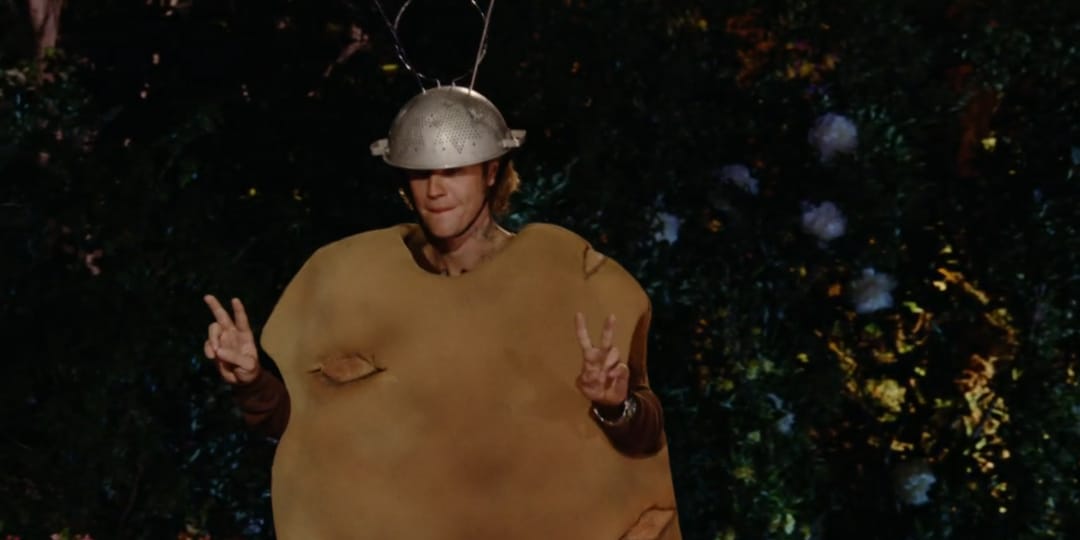 This segment was the most unnecessary add-on until Matt LeBlanc came in wearing Chandler's all clothes. In the FRIENDS fashion show, Justin Bieber dressed up as a big potato. He has no connection to Friends and tangible or otherwise. He took up his time on the show by dressing up as a big potato, pulling a funny face, and talking up and down for a bit. This was a kind of death of entertainment in the FRIENDS reunion.
9. Loved: The Jennifer Aniston And David Schwimmer Crush
The long recap of things everybody already knew where getting boring. And at the time when things were about to go downhill, the revelation that David Schwimmer and Jennifer Aniston crushed over each other came a breath of fresh air. It felt like actual news for which we all were waiting. From their reminiscences to their behind-the-scenes footage where they are flirting with each other were unbearably sweet. After seeing that footage, they seemed actually mad about each other. The storyline of Ross and Rachel in the show was quite appealing and it inspired a wealth of imitators too. However, it is wonderful to know that it was rooted in something true.