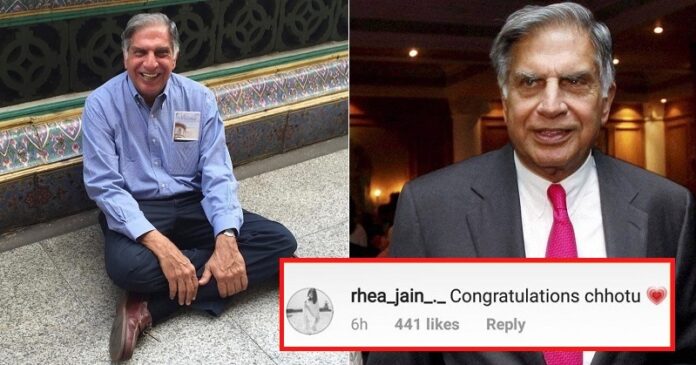 Ratan naval Tata is the chairman emeritus of Tata Sons. He was formerly the chairman of the Tata Group. One of the topmost and popular businessmen in India, Ratan Tata also has many other aspects about him that are worth knowing.
Ratan Tata's father Naval Tata was the adopted son of Ratanji Tata and Navajbai Tata. Earlier Naval Tata was growing in J.N. Petit Parsi Orphanage. Navajbai Tata, the grandmother of Ratan Tata was very fond of him. When Ratan Tata was just 10 years old, his parents got separated in 1940 and then he was raised by his grandmother.
Business mogul Ratan Tata often makes headlines for his humility. Ratan Tata, chairman of the Tata Group, recently posted a picture of himself on his Instagram with the caption, "Thank you." He joined Instagram last October after a long hiatus from his public life. When his profile reached 1 million followers on photo and video sharing platforms, he posted to celebrate.
Ratan Tata Wrote
"I've just seen that the number of people on this page has reached a milestone. This wonderful online family is not what I expected when I joined Instagram and I have you to thank for it. I do believe that the quality of connections you make in this age of the internet is far greater than any number. Being a part of your community and learning from you is truly exciting and makes me very happy and I hope our journey together continues."
Post Went Viral
The post immediately went viral and started receiving a few comments, but one of them caused major chaos on the page.
As one Instagram user wrote:
"Congratulations Chhotu" with a heart emoji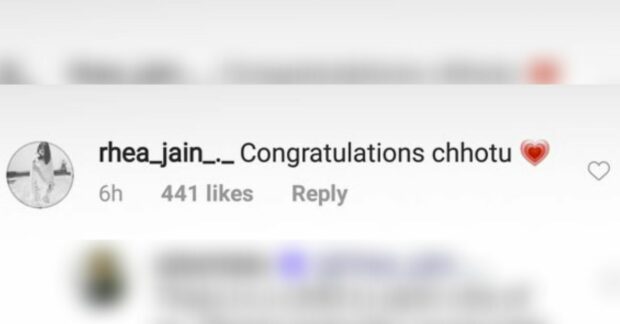 Instagram users immediately attacked and trolled the girl and commented "shameful" and "disrespectful". However, the user heavily criticized for his comment defended the use of "Chhotu" by calling it an endearing term and writing that Ratan Tata is a "people idol". Thus can say anything by love.
Ratan Tata's Reply
When criticism of her choice of words continued, Ratan Tata himself responded defending the girl in the comment chain.
He commented,
"There is a child in each one of us. I request you to treat the young lady with respect".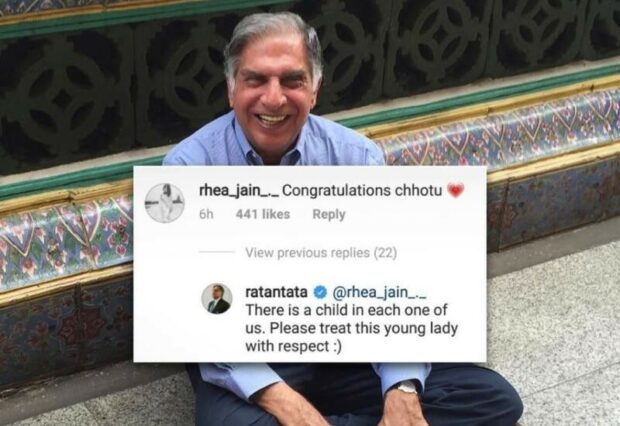 And..
Soon after the incident, the girl deleted her comment on Ratan Tata's post after being trolled by many Instagram users; Ratan Tata responded by adding some stories on his Instagram.
The stories say: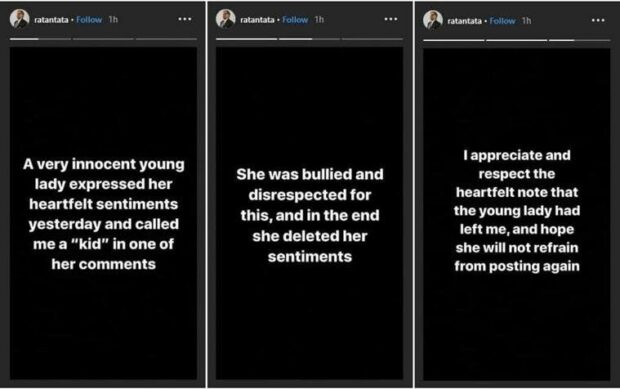 Ratan Tata's comments were acknowledged and collected thousands of likes. How you behave towards others after the status of power speaks a lot about them. Ratan Tata certainly made the headline with his humbleness.
Conclusion: Ratan Tata surprised the internet with his humble response after being called 'Chhotu' on Instagram.