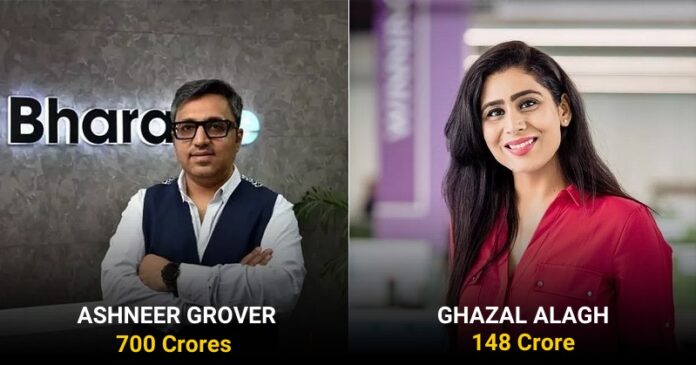 Shark Tank India encourages and rewards entrepreneurship in India. Not only that, but it is finally igniting the much-needed entrepreneurship discussion in Indian homes. The Shark Tank India judges, also known as the Sharks, have become household names, generating interest in them.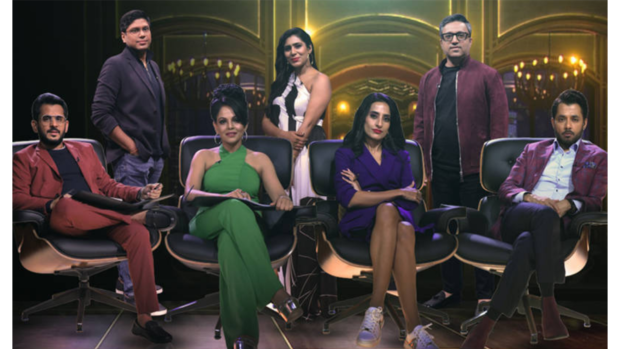 The judges (Sharks) on Shark Tank India have risen to prominence as the show's popularity has grown. Before the show aired on Sony Television, they were not well-known people even though people worldwide utilize their products and services regularly. And now people are getting more curious to know everything about them.
We look at the Shark Tank India judges and their net worth to satisfy one such curiosity:
1) Ashneer Grover / 700 Crores
BharatPe's Managing Director and Co-Founder are Ashneer Grover. He had previously served as the company's CEO. Ashneer was the Head of New Business at PCJ before co-founding BharatPe with Shashvat Nakrani.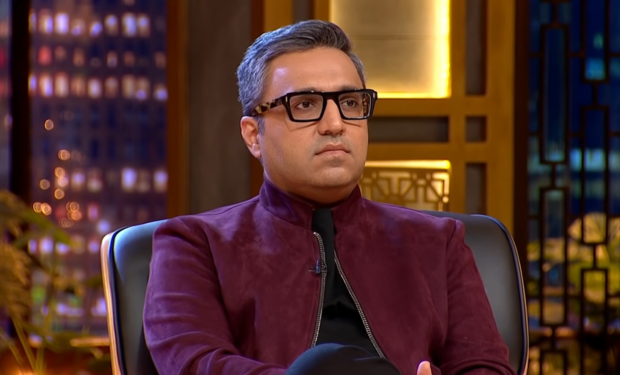 On June 14, 1982, Ashneer Grover was born in Delhi, India. He earned his bachelor's degree from the Indian Institute of Technology in Delhi and his master's degree from the Indian Institute of Management in Ahmedabad. Before joining the Bharat Pe, he worked for Kotak Investment Bank, Grofers, PC Jeweller Ltd, and American Express. Ashneer Grover released BharatPe, a payment application, in 2018, and it has been in use since then. On the Play Store, the app has over a million downloads.
He has also worked with Grofers as Chief Financial Officer, American Express as Director of Corporate Development, and Kotak Investment Banking as Vice President. His current net worth is estimated to be $95 million (around 700 crore rupees).
2) Aman Gupta / 700 Crores
Aman Gupta is the co-founder and chief marketing officer of boAt. In 2003, he began his work with Citi as an Assistant Manager. In addition, he has worked for KPMG as a Senior Management Consultant and HARMAN International as a sales director.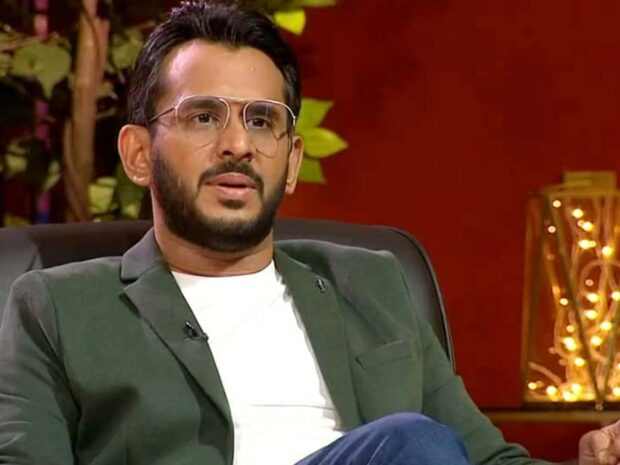 He co-founded and led many firms before founding boAt, including Advanced Telemedia Pvt. Limited and Imagine Marketing India. He is also the Director of the Internet and Mobile Association of India's D2C Council. His current net worth is $95 million, almost 700 crore rupees in Indian currency.
3) Namita Thapar / 600 Crores
On March 21, 1977, Namita Thapar was born in Pune, Maharashtra. Namita Thapar attended a famous university. Namita Thapar's parents encouraged her to pursue her dreams and provided her with the most excellent education possible.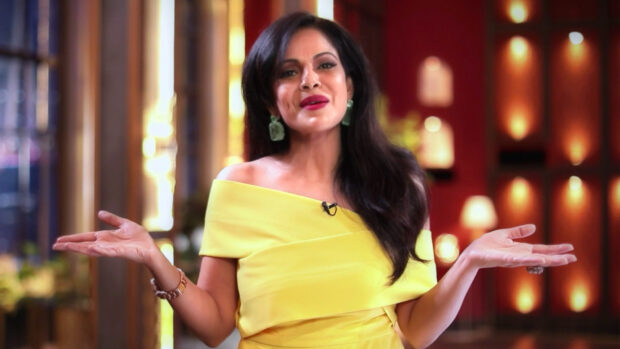 Emcure Pharmaceuticals Executive Director is Namita Thapar. She graduated from the Institute of Chartered Accountants of India with a Chartered Accountancy degree. She also holds an MBA from Duke University's Fuqua School of Business.
She spent six years at Guidant Corporation in the United States before joining Emcure Pharmaceutical as Chief Financial Officer. She's also lectured at Harvard Business School, Indian Institute of Management (IIM-A), ET Women's Conference, FICCI, and other notable venues. Her current net worth is estimated to be over 600 crore rupees.
4) Peyush Bansal / 600 Crores
Peyush Bansal was born in New Delhi, India, on April 26, 1985. Peyush Bansal is a Canadian graduate of Don Bosco High School and McGill University. He subsequently went to the Indian Institute of Management in Bangalore to complete his education.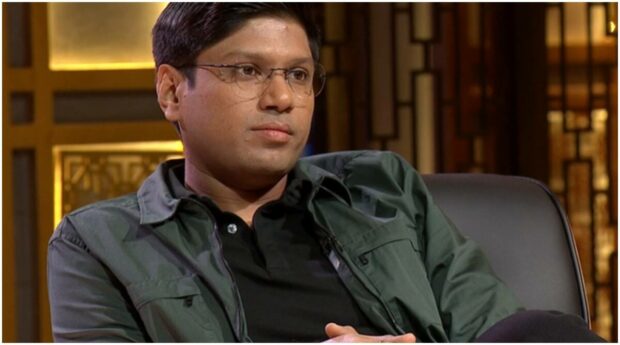 Lenskart's co-founder and Chief Executive & People Officer is Peyush Bansal. He graduated from McGill University with a bachelor's degree in engineering and began his career as a program manager at Microsoft in 2007. After that, he went to IIM Bangalore for his MBA.
After investing in Jugadu Kamlesh's concept, Peyush Bansal is perhaps the most popular Shark on Shark Tank India. His current net worth is $80 million, which translates to 600 crore rupees.
5) Anupam Mittal / 185 Crores
Anupam Mittal was born in Mumbai, Maharashtra, on December 23, 1971.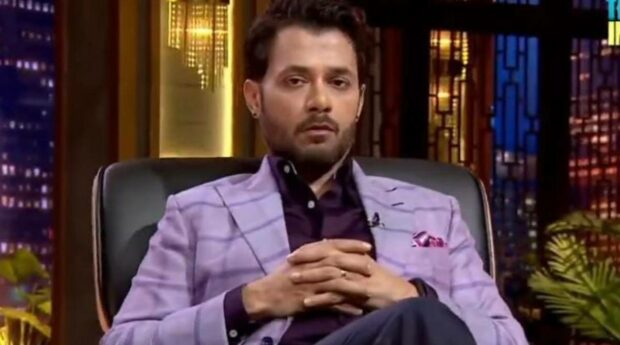 In 1994-97, Anupam Mittal completed his postgraduate studies at Boston University, where he earned an MBA in Operations and Strategic Management. He is the Founder and CEO of People Group and an investor in Sony TV's Shark Tank India reality show, as I previously said. According to Jagran TV, the man has also invested in Bollywood, producing Flavors and 99. After TikTok was banned, it was replaced with Mauj, an application also part of his business module.
He graduated from Boston College and began his career as a Product Manager at MicroStrategy, a software development firm in the United States. His present net worth is estimated to be in the range of 185 crore rupees.
6) Ghazal Alagh / 148 Crores
Ghazal Alagh was born in Gurgaon, Haryana, India, on September 2, 1988. She earned her postgraduate degree from Punjab University.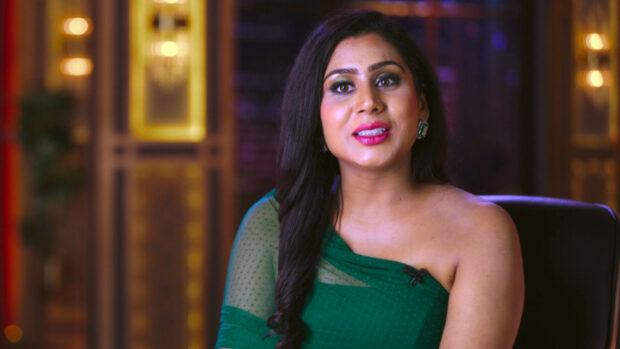 MamaEarth's co-founder and Chief Innovation Officer is Ghazal Alagh. She graduated from Punjab University with a bachelor's degree in business administration. She's also a painter who attended the School of Visual Arts and the New York Academy of Art. Her present net worth is estimated to be in the region of 148 crore rupees.
7) Vineeta Singh / 59 Crores
Vineeta Singh, an Indian businesswoman, was born in the Indian capital of Delhi. She attended Delhi Public School and Rama Krishna Puran in Delhi, finishing her education. She married Kaushik Mukherjee, and she has two sons, Vikrant and Kaushik. She co-founded Fab Bag in 2012.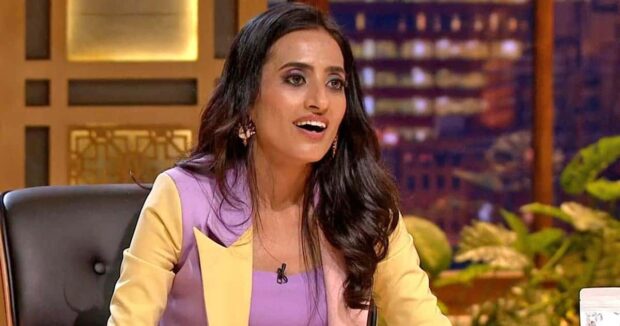 Vineeta Singh, the CEO, leads sugar Cosmetics. She also co-founded Fab Bag, a beauty/grooming subscription service. She holds degrees from the Indian Institute of Technology (IIT) Madras and the Indian Institute of Management (IIM), Ahmedabad. Her present net worth is estimated to be in the range of Rs. 59 crore.
Conclusion: Shark Tank India is the Indian version of Shark Tank's famous American business reality show. In the hopes of receiving funding, aspiring entrepreneurs present their innovative business ideas to a panel of judges. It's the inaugural season in India, and it stars seven sharks (investors) who are entrepreneurs and investors.