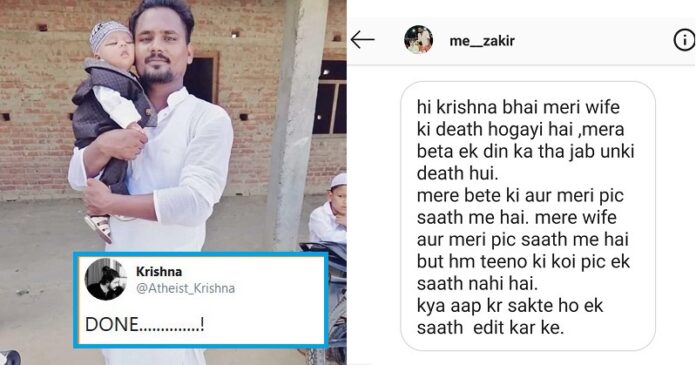 Radhakrishna Panga is quite popular on Twitter. Atheist Krishna takes requests for editing the photographs. He edits the photos which people give him but not necessarily the way they wanted. He doesn't charge people for editing their photos and has over 342,000 followers on Twitter. In an interview with Hindustan Times, he said,
"Many people have offered me money and gifts in return, but I gracefully refused. I did so because photoshopping is not my profession, it's just my hobby."
Krishna prefers to keep a distance from the limelight, even after receiving so much appreciation. He gives credit to a British graphic designer, James Fridman who also offers his talent of photo-editing to strangers for free. He continued,
"James not only has an amazing sense of humor but also possesses exceptional photoshopping skills. His edits are neat and up to the mark."
Recently, a Twitter user, Zakir messaged Krishna personally on Instagram and asked for a favor.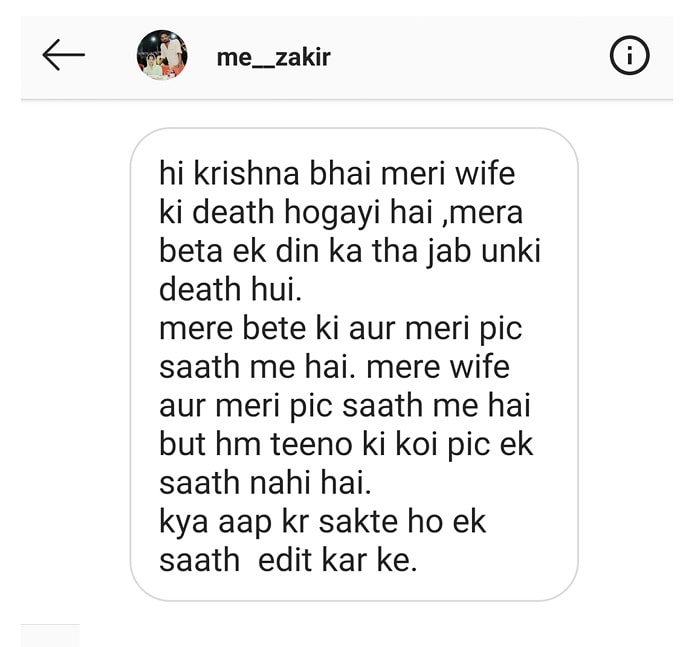 Zakir then sends both the pictures to Krishna and said,
"Please merge these pictures so that we have one picture together. I will frame it and hang it in my home."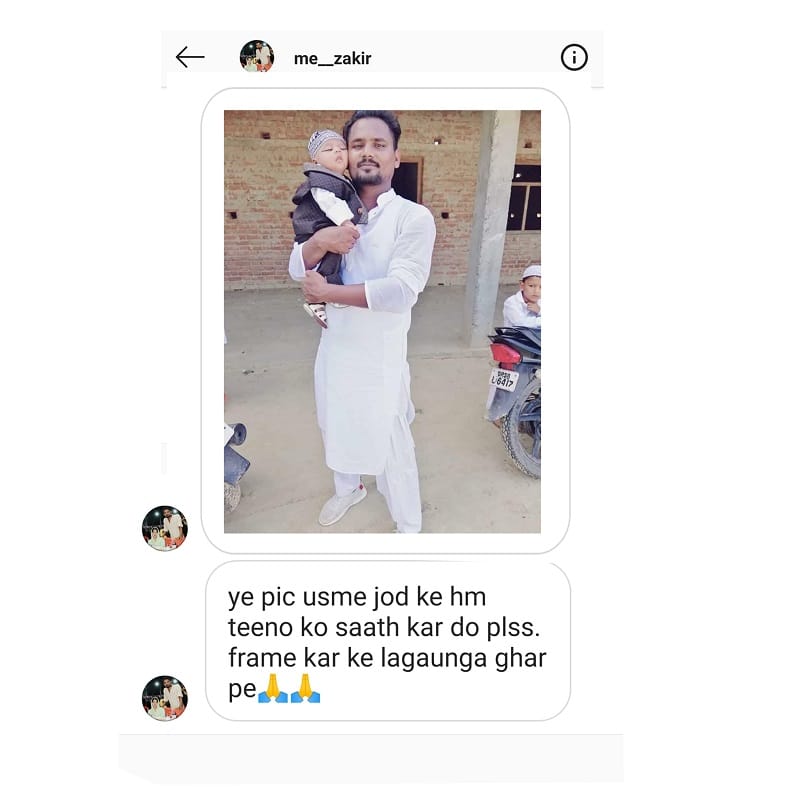 Krishna yet again showed his photo-editing skills and he did, it is called magic.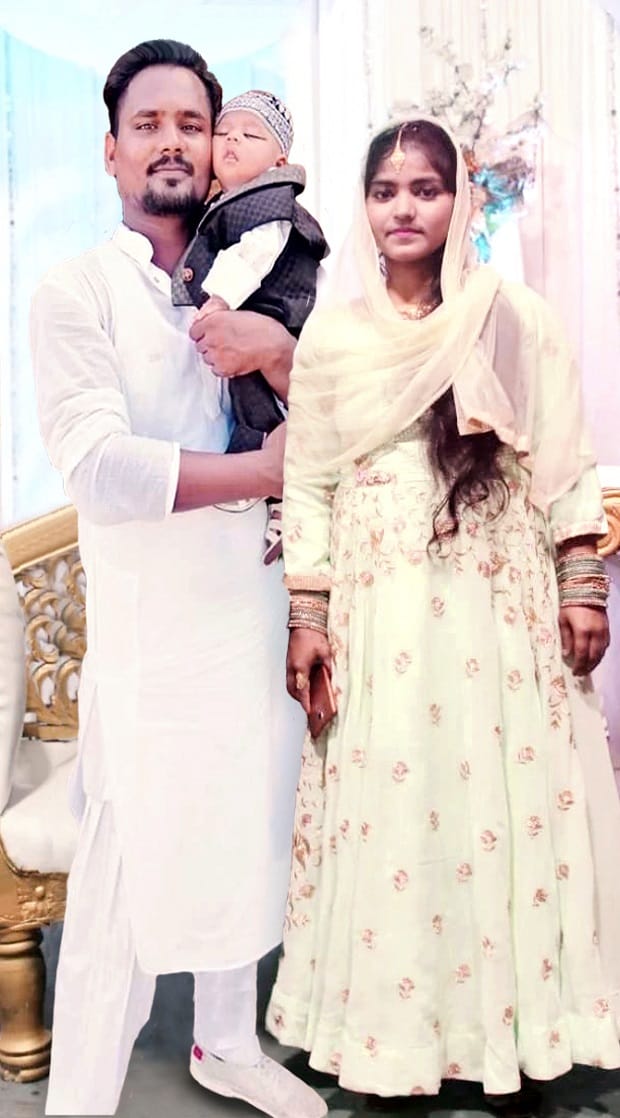 He shared the conversation and edited photo to his Twitter account. It got around 34,000 likes and 5,200 retweets.
DONE…………..! pic.twitter.com/rMbgITfreN

— Krishna (@Atheist_Krishna) January 31, 2020
Here are some of the amazing reactions of the Twitter users:
Iss Hindustan ko ham kya kahe..
"Zakir" ke chehre pe "Krishna" ke karan khushi aayi…. Bless you 🙏🙏🙏🙏

— Sanjana Jawne (@SanjanaJawne) January 31, 2020
I showed this to my wife and now she is a fan of yours .
Please continue to make people smile .

— jay b 🇮🇳 (@Jayesh27) February 3, 2020
Schedule of @Atheist_Krishna Bhai
Wake up
Make Amazing Work
Win Million Hearts
Sleep

— Godman Chikna (@Madan_Chikna) January 31, 2020