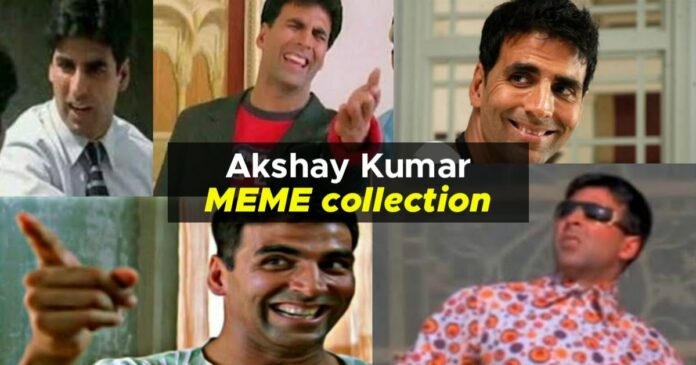 Akshay Kumar is loved in Bollywood a lot. Ans not just Bollywood, the MEME community loves him a lot as well. If you are on social media then you are sure to have seen more than once his face in MEMEs in a day. His expressions are comic and the characters he plays are epic.
The MEME community is surely thankful to this great actor and his expressions that has rocked the world of the internet for quite a while now. We couldn't stay back, so we have brought to you a collection of MEMEs based on Akshay Kumar. Enjoy and share these MEMEs because MEMEs are the modern age communication bro!
Akshay Kumar MEME Collection Is Here!
#8 Yahi to hai jo Akshay Kumar best karta hai, please don't eat his job bro!
#7 Bohot bura kiya 9-12 ka syllabus kam kar me! Humne to pure padha tha… MEME wale maaf nai karenge, equality honi chahiye!
#6 When Modi Ji tries to be Akshay Kumar, MEMEs can't stop flowing in.
#5 Chinese Army pe aisa dear hamesha rehna chahiye! Best MEME to show India – China situation.
#4 All expressions on one face! He is epic…
#3 Very True! Akshay Kumar is the best and perfect MEME material.
#2 College padhne ke liye jana is too tough bro! Instead, annual fest karwa do yar, we will attend college for sure!
#1 Every not so bright student's story! Don't know why my dad thinks I am the only useless child in the world…