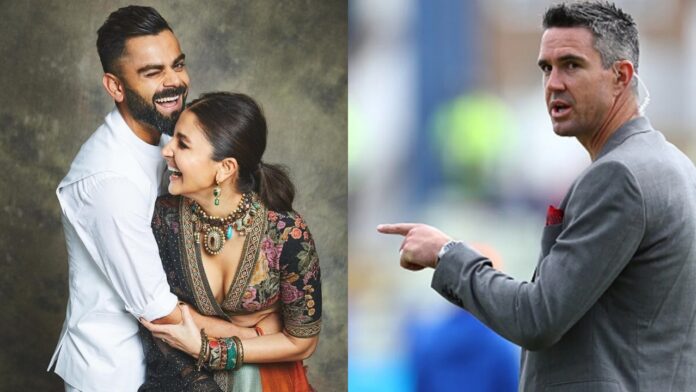 Virat Kohli, not only marked his birthday but also transformed it into a captivating spectacle by delivering an exhilarating century during the recent IND vs RSA match. His exceptional performance left everyone spellbound, even elevating the admiration of his ardent fans. Anushka Sharma, his wife, couldn't resist showering accolades upon Kohli in a viral birthday post.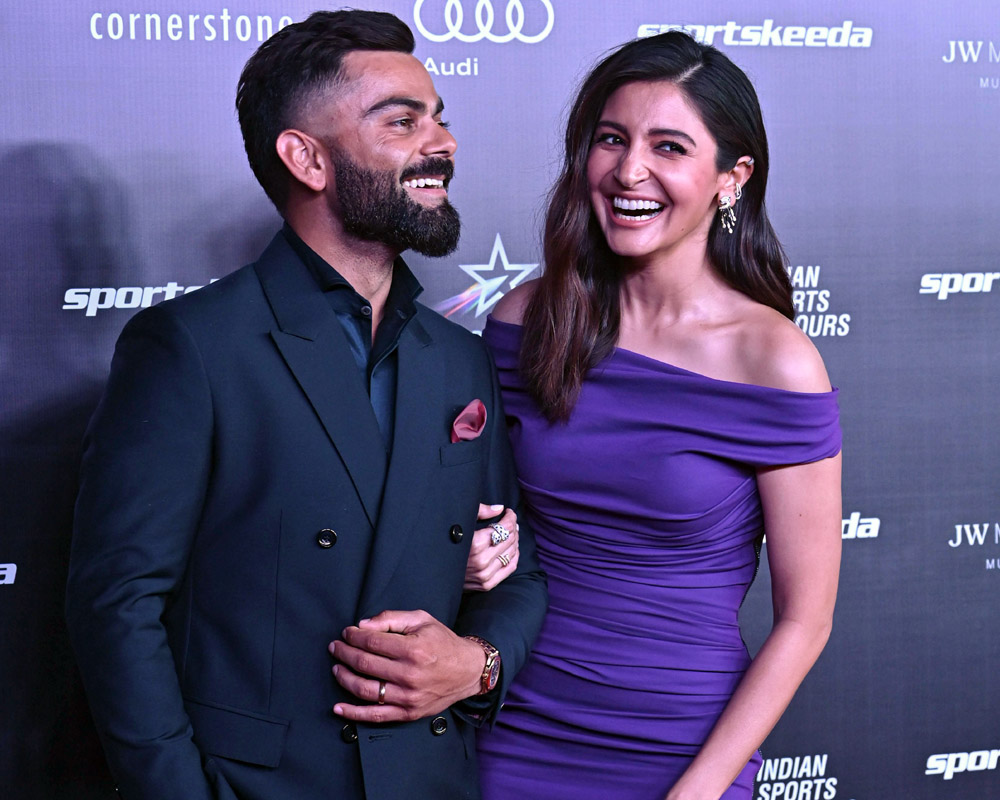 In this heartwarming message, Anushka underscored his excellence in every facet of life, portraying him as a complete hero. Notably, Kevin Pietersen's cheeky response injected an unexpected twist into the narrative.
Anushka Sharma 's Greetings For Kohli
The sequence of events commenced with Anushka sharing a picture of Kohli, coupled with an interesting cricket tidbit: Kohli holds the unique distinction of taking a wicket on the very first ball of his T20I career. Anushka expressed in her message, "He is literally EXCEPTIONAL in every role in his life! But somehow continues to add more feathers to his glorious hat… I love YOUUU through this life and beyond and endlessly so, in every shape, form, through it all, whatever it may be so."
View this post on Instagram
At that moment, Kevin Pietersen, the former England captain, stepped into the conversation, reminiscing about being the initial wicket that Kohli claimed in that memorable T20I match against England in 2011. In a playful response to Anushka, he quipped, "The caption should be – Thank you, Kevin, for always looking out for my husband!"
Kevin Pietersen's comment on Anushka Sharma's post. pic.twitter.com/2hhpLYVQWB

— Mufaddal Vohra (@mufaddal_vohra) November 5, 2023
For those who may not be acquainted with the backstory, in a T20I game back in 2011, Kohli bowled a delivery wide off the mark, resulting in the dismissal of Kevin Pietersen through a stumping by MS Dhoni. Kohli retains the distinction of being the sole player in men's international cricket to accomplish this extraordinary feat by taking a wicket with his very first delivery.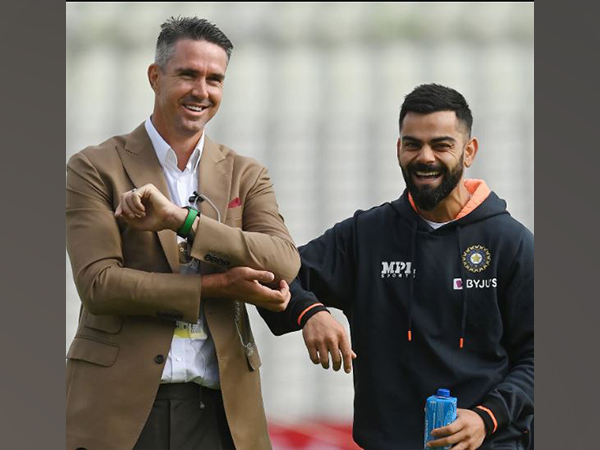 Kohli persistently continues to etch his legacy in the realm of cricket. Just recently, in the most recent night's match, he further embellished his already illustrious career by equalling the legendary Sachin Tendulkar's record of 49 ODI centuries. Furthermore, he attained a prestigious milestone by becoming only the third Indian batsman to achieve an ODI century on his birthday, a feat previously shared with the 'Master Blaster' himself, who accomplished it on his 25th birthday in 1998, while Vinod Kambli achieved the same against England on his 21st birthday.
Virat being Virat
Indeed, Kohli's cricketing odyssey is a timeless narrative, an ever-evolving saga that consistently delivers remarkable moments with each successive match.
In addition to marking his birthday, Virat Kohli achieved a significant milestone in his cricketing career. He notched his 49th ODI century during the ongoing ICC Men's ODI World Cup 2023. Kohli has displayed exceptional form throughout the tournament, accumulating a total of 543 runs so far.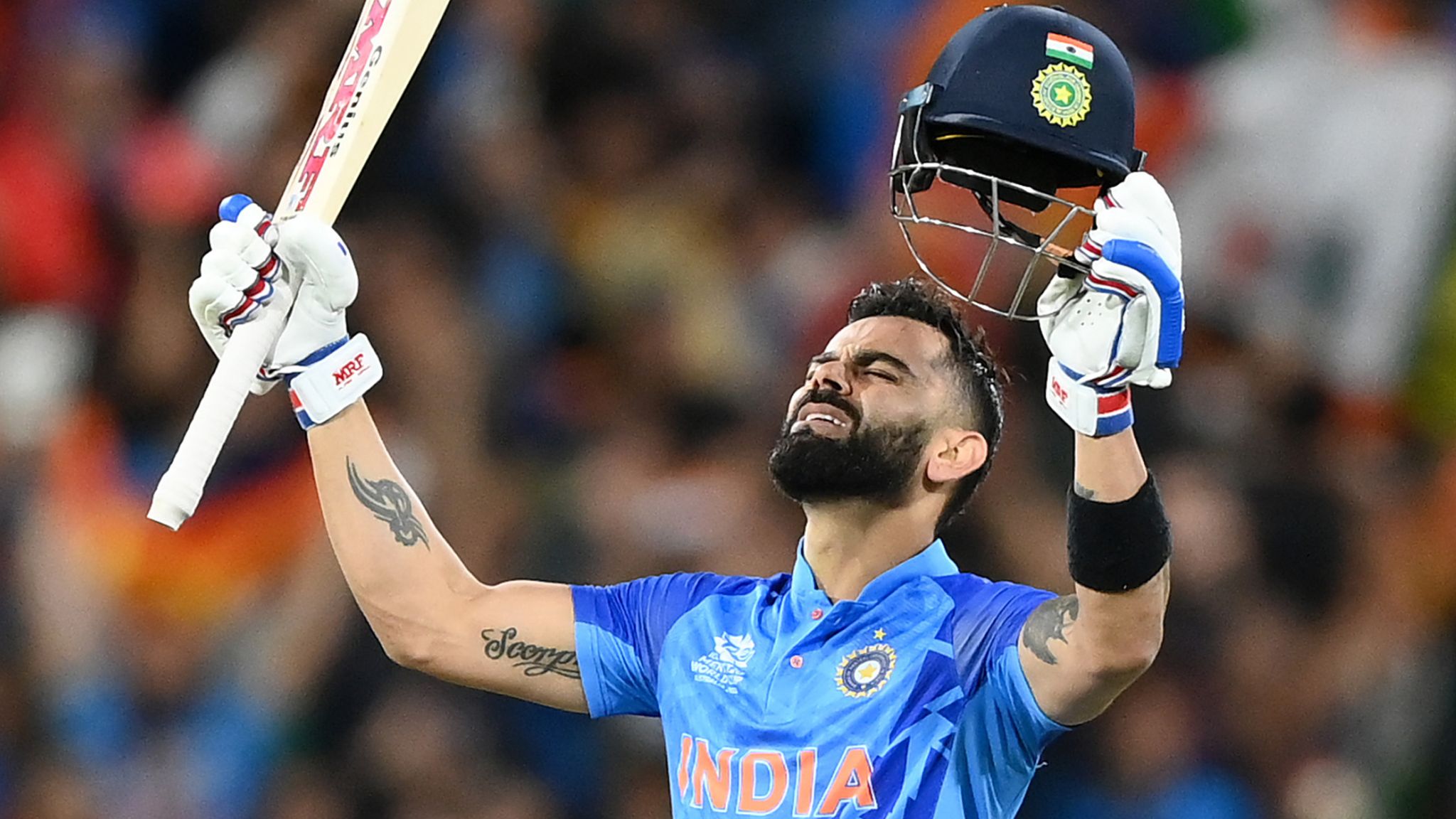 India is competing in their eighth match against South Africa at the iconic Eden Gardens stadium in Kolkata. Despite the challenges posed by the pitch, Kohli showcased his batting skills and completed his century in 119 deliveries, thereby equalling Sachin Tendulkar's record of 49 ODI centuries.
In this match, Indian captain Rohit Sharma made a strong start by scoring 40 runs from just 24 balls before being dismissed. Kohli then partnered with Shreyas to establish an impressive 134-run collaboration for the third wicket. Shreyas played a remarkable innings, contributing 77 runs before departing.
All in all, Virat Kohli's outstanding century on his birthday was instrumental in India amassing a total of 326 runs in their allotted 50 overs on the challenging Eden Gardens pitch. It will be intriguing to observe how the Proteas approach this substantial run chase on a pitch that appeared to be difficult for the batsmen during the first innings of the match