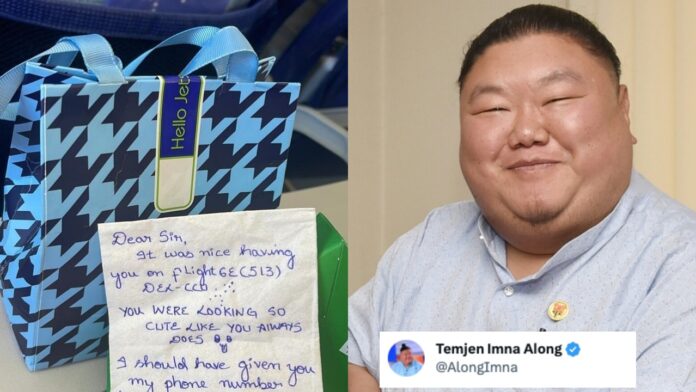 Temjen Imna Along, the Minister of Tourism and Higher Education in Nagaland, found himself in an unexpected and unconventional situation during an Indigo flight, adding a touch of charm and amusement to his journey. What made this occurrence particularly captivating was the inclusion of an in-flight gift and a confessional note from an anonymous admirer. This unusual act of fondness injected warmth and humour into the otherwise ordinary flight.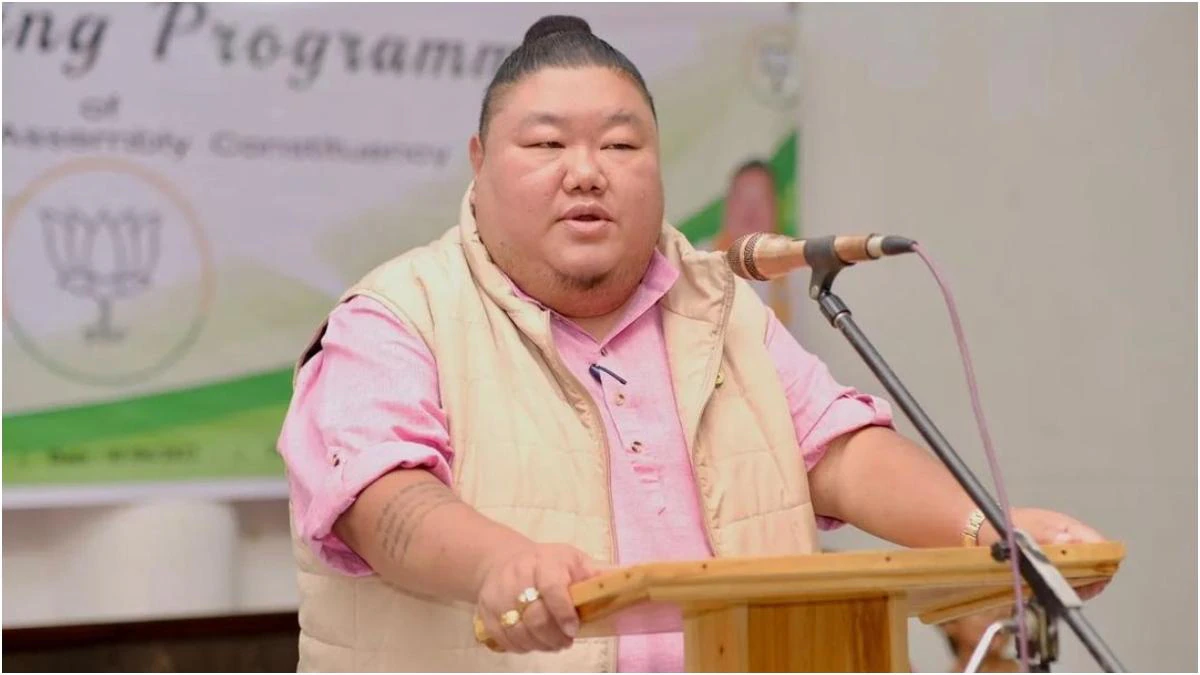 Minister Along, amused and appreciating the lightheartedness of the situation, chose to share the story on a popular social media platform. His decision not only brought a smile to those who read it but also shed light on the more jovial side of public figures, demonstrating their capacity to relish life's uncomplicated and unexpected pleasures.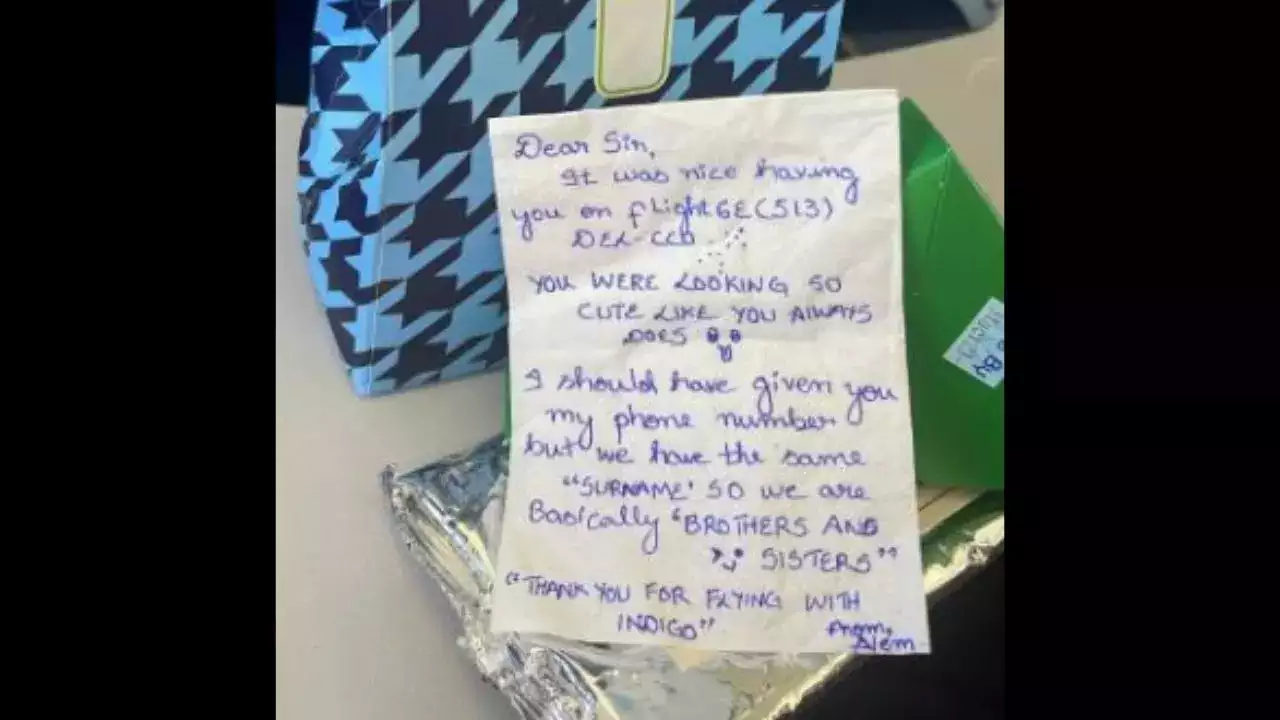 In a world often saturated with weighty news and intricate problems, such delightful incidents act as a refreshing reminder of the spontaneity and charm inherent in human interactions, even in the most unlikely settings, such as a standard in-flight journey.
Minister Along used the widely recognised social media platform 'X' to post a picture of the gift he received during his journey from Delhi to Kohima on flight 6E (513).
आसान भाषा में… मेरेको Phone No. नहीं दिया 😉 pic.twitter.com/YplI1kyAfW

— Temjen Imna Along (@AlongImna) October 31, 2023
The note was filled with affectionate words, stated; "Dear sir, it was nice having you on flight 6E (513) DEL-CCU.You were looking so cute like always do. I should have given you my phone number, but we have the same 'SURNAME.' So we are basically brothers and sisters. Thank you for flying with Indigo."
Minister Temjen Imna Along has garnered significant popularity on social media due to his unique appearance and witty remarks. This amusing and endearing incident has further enhanced his appeal online, as internet users come together to celebrate the delight of this unexpected in-flight experience.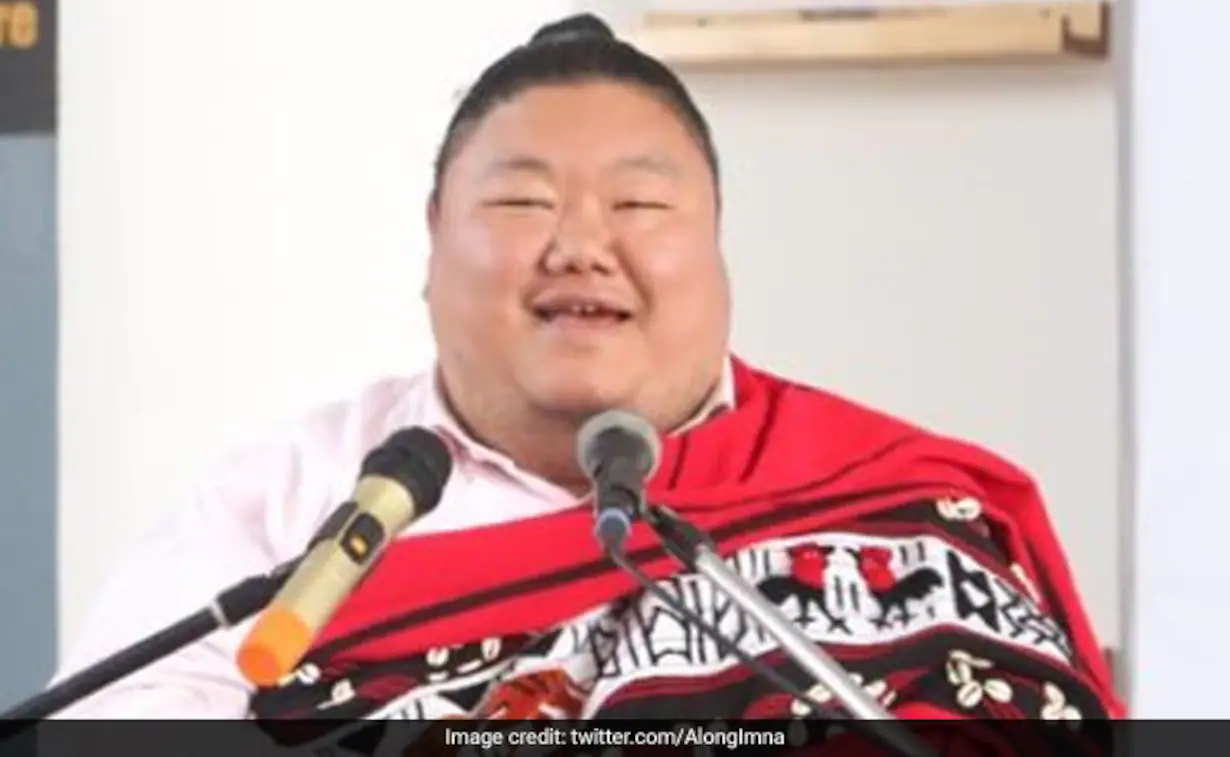 Temjen Imna Along, born on November 25, 1980, holds the position of State President of the Bharatiya Janata Party in Nagaland, a role he has held since January 15, 2020. He serves as a Member of the Legislative Assembly representing the Alongtaki constituency in the Nagaland Legislative Assembly, a position he has held since 2018. Additionally, he has been serving as the Minister of Higher and Technical Education in the Fourth Neiphiu Rio ministry since 2018. Known for his active presence on social media, he has gained popularity for his sense of humor. Moreover, he regularly shares insights about his state and actively promotes Nagaland's rich cultural heritage.
Read more: Brazilian 65 yrs Old Millionaire marries 16 yr Old high school girl