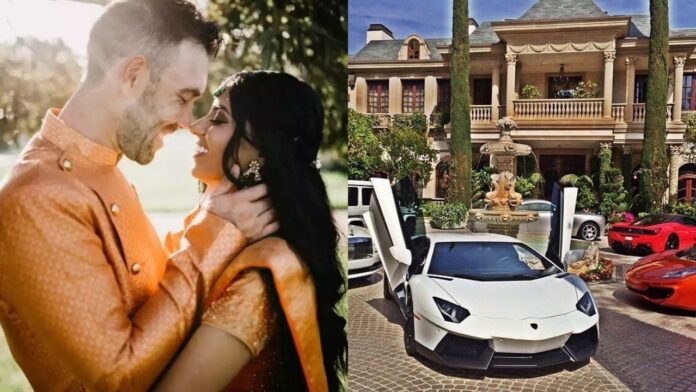 Born in Kew, Victoria, Glenn Maxwell gained prominence with an extraordinary feat in 2011. He achieved recognition by smashing a half-century, scoring 50 runs in a mere 19 balls, and, in the process, establishing a new record for the fastest fifty ever recorded in Australian domestic One-Day cricket.
Recognised for his self-assuredness and his talent for executing remarkable shots, Glenn Maxwell is frequently referred to as "The Big Show" by both fans and the media. Furthermore, Maxwell possesses a formidable and accurate throwing arm, capable of creating unexpected run-out opportunities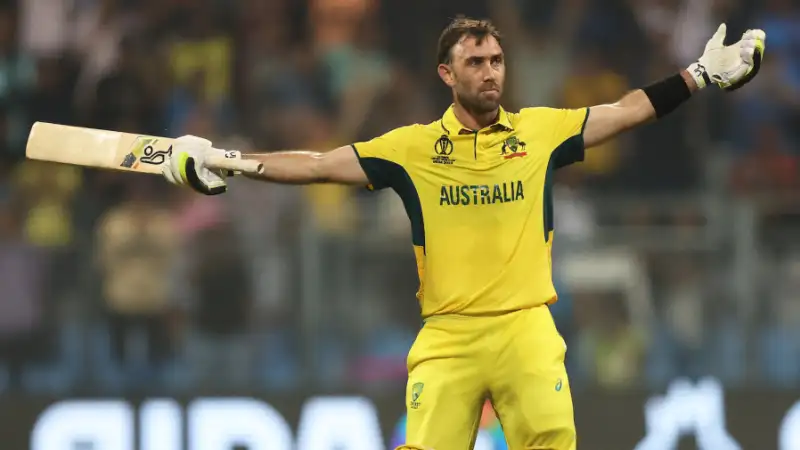 In 2023, Glenn Maxwell boasts a net worth of INR 98 crores, which equates to approximately $13 million in USD. Renowned as one of the most gifted and assertive cricketers of this era, Maxwell holds the position of a middle-order batsman and serves as a useful off-spinner in the Australian cricket team.
View this post on Instagram
Glenn Maxwell is celebrated for his unorthodox stroke-play, outstanding fielding abilities, and his capability to deliver powerful strikes, evident in his remarkable strike rate of over 150 in the T20 format. His dynamic and aggressive style of play has made him a standout figure in the cricketing world.
Glenn Maxwell net worth in 2023
In the year 2023, Glenn Maxwell possesses an estimated net worth of approximately Rs. 98 crores. This considerable wealth stems from a combination of income sources, including earnings from Cricket Australia, his involvement in the Indian Premier League (IPL), various endorsement deals, advertisement campaigns, real estate investments, and other financial endeavours. Together, these factors contribute to his substantial net worth.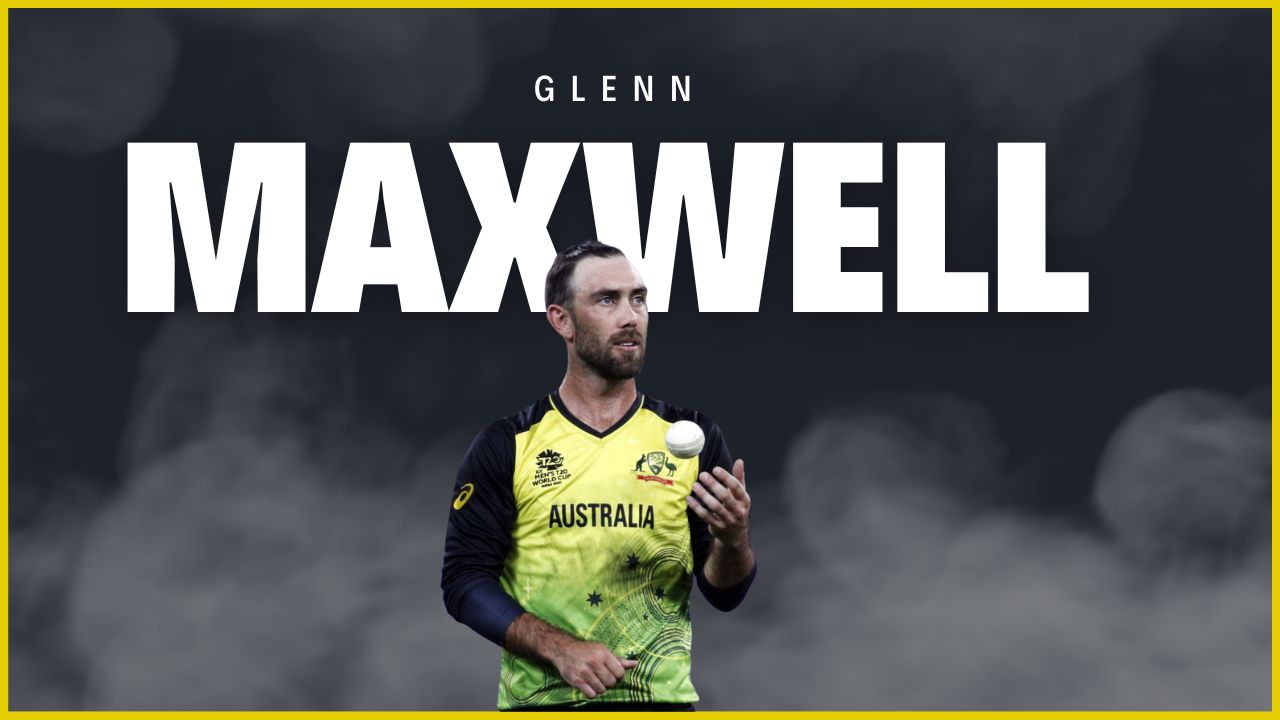 However, over the past five years, Glenn Maxwell has experienced a significant surge in his wealth, primarily attributable to his escalating popularity and demand as a T20 specialist in various cricket leagues across the globe.
Glenn Maxwell's Salary
In the year 2023, Glenn Maxwell's earnings amount to $250,000. Cricketers receive their income through contractual agreements granted by their respective National Cricket Boards, and in Maxwell's instance, this arrangement is facilitated by Cricket Australia
Maxwell received a Central Contract for the 2021-22 season, which encompasses significant ICC tournaments such as the T20I World Cup. These contracts are tiered based on player rankings, influencing the overall contract value.
View this post on Instagram
While the specific amount of his contract isn't disclosed, Cricket Australia provides some indicative figures. The minimum retainer for nationally contracted men's players exceeds $300,000 Australian Dollars, with an average contract value exceeding $800,000 Australian Dollars.
Additionally, Maxwell is a contracted player for the Melbourne Stars in the Big Bash League, and though the precise figure is undisclosed, it is believed that he earns more than $150,000 for each Big Bash season he participates in.
View this post on Instagram
Furthermore, Maxwell receives match fees for his appearances for Cricket Australia, with the payment varying based on the format. He earns Rs. 11 lakhs for each Test match, Rs. 8.5 lakhs for every One Day International, and Rs. 5.6 lakhs for each T20 International game.
Beyond his contracts, Maxwell also generates income through brand endorsements, sponsorships, and various real estate investments.
Apart from that Maxwell boasts a substantial Instagram following of over a million, making him one of the most widely followed Australian cricketers on the platform. Nevertheless, the precise earnings he accrues through sponsored posts and stories on Instagram are not publicly disclosed.
Maxwell's Earning from IPL
In the 2023 IPL mega auction, Glenn Maxwell was retained by the Royal Challengers Bangalore for a significant amount of Rs. 11 crores. His previous IPL stint was less successful, as he failed to hit a single six, resulting in Kings Eleven Punjab (now Punjab Kings) releasing him for the IPL 2021 season.
Shortly after being released, Maxwell entered the IPL 2021 Auction, where Royal Challengers Bangalore successfully acquired him following an intense bidding war involving several franchises.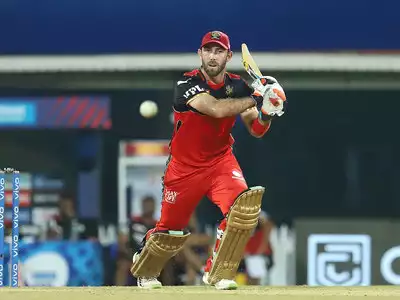 Across 14 seasons of IPL participation, Maxwell has accumulated contracts worth over Rs. 63 crores, representing various franchises, including the Mumbai Indians, Delhi Daredevils (now Delhi Capitals), Kings XI Punjab (now Punjab Kings), and Royal Challengers Bangalore.
Maxwell's IPL journey began in 2012 when he was initially bought by the Delhi Daredevils (now Delhi Capitals) for Rs. 10 lakhs but was released in the same season. Subsequently, the Mumbai Indians acquired him for approximately Rs. 5 crores in IPL 2013, although he was once again released within the same season.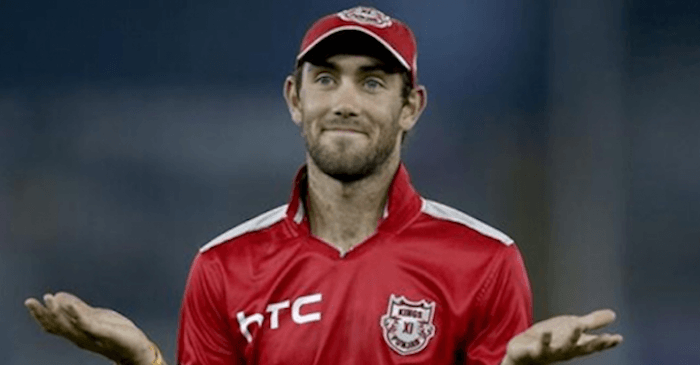 In 2014, Kings XI Punjab (Now Punjab Kings) secured his services for Rs. 6 crores and retained him for three additional seasons before releasing him after 2017. In 2018, he was notably purchased by the Delhi Daredevils, this time for a significant sum of Rs. 9 crores. Maxwell did not participate in the 2019 season but was acquired by Kings XI Punjab (Now Punjab Kings) in 2020 for over Rs. 10 crores.
Read more: Brazilian 65 yrs Old Millionaire marries 16 yr Old high school girl