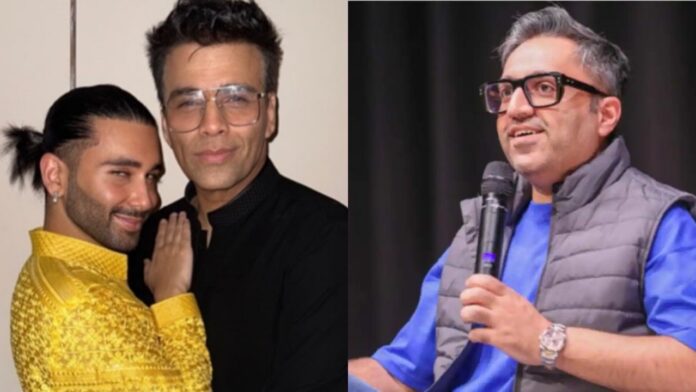 The enigma surrounding Orry, the elusive socialite creating a buzz in Bollywood's social circles, peaked when Sara Ali Khan and Ananya Pandey discussed the mystery in the latest episode of Koffee With Karan Season 8. Host Karan Johar, renowned for eliciting candid responses, questioned the young actresses about Orry, prompting a joint acknowledgment of their lack of information. The unexpected disclosure that even Gen Z actors were unaware of Orry's identity heightened the intrigue around this mysterious figure.
Ashneer Grover, the ex-managing director of BharatPe and the author of "Doglapan," recently addressed a segment from Koffee with Karan S8 Ep3 featuring Sara Ali Khan and Ananya Pandey. In the episode, Karan Johar was probing about Orhan Awatramani, popularly known as Orry.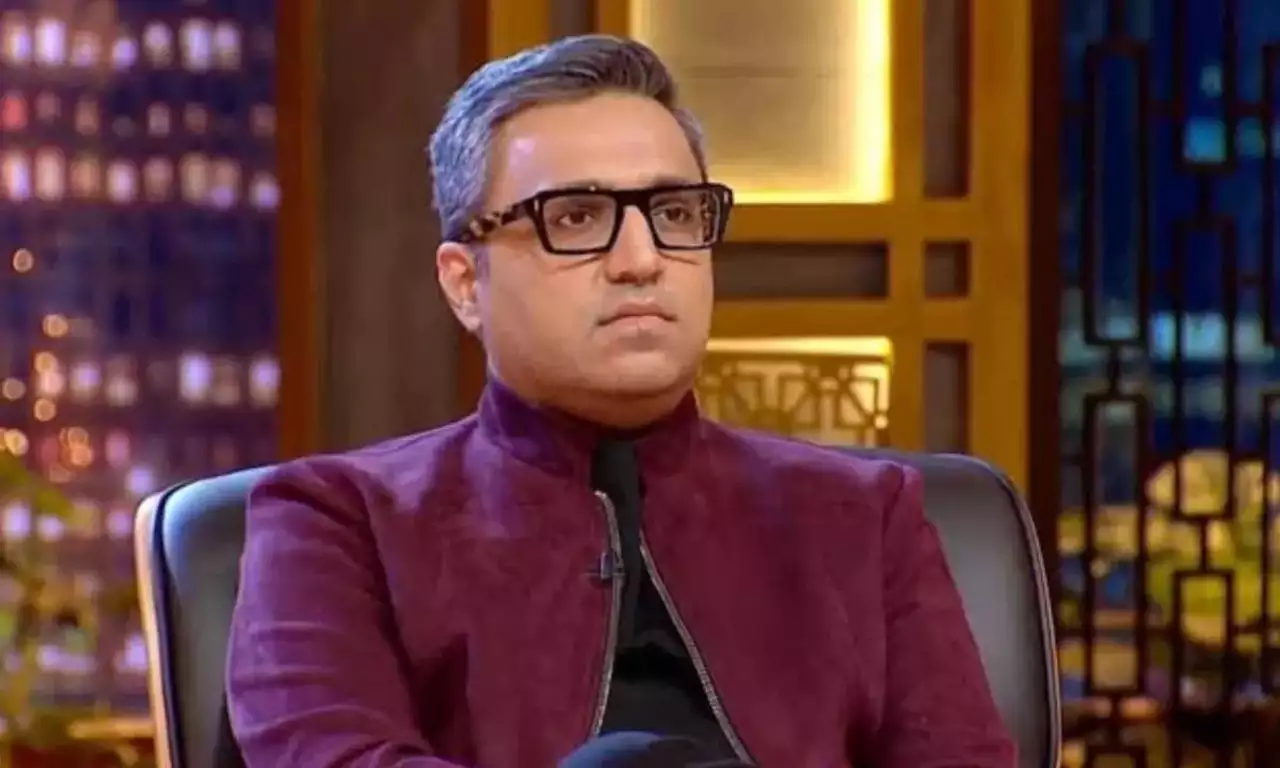 Karan inquired about the occupation of their best friend Orry, and in response, they struggled to provide a concrete answer about his actual profession. Their responses included phrases like "he works on himself," "he is loved but misunderstood," and other vague statements, offering no specific details about his job.
Sharing the clip on the microblogging platform X, formerly known as Twitter, Ashneer commented, "People be like to bhagwan: Agle janam mohe 'Orry' (aur hi) hi kijiyo."
People be like to bhagwan:

'Agle janam mohe 'Orry' (aur hi) hi kijiyo' https://t.co/09JqeYWK4b

— Ashneer Grover (@Ashneer_Grover) November 10, 2023
As expected from any provocative post by Mr. Grover, it swiftly gained widespread attention, accumulating over half a million views and receiving thousands of likes.
Netizens reaction
"He works on himself. Wow. That's such a big achievement," commented a user.
"Whoever he is, it looks like he is paying his PR team well to build this around him. Sudden surge of posts on him lately," wrote another user.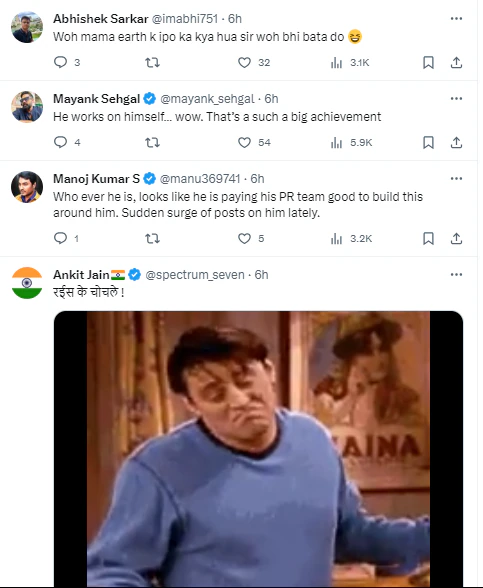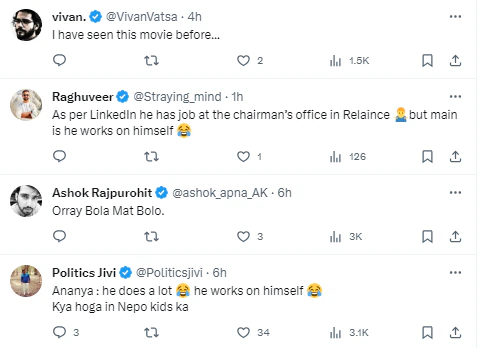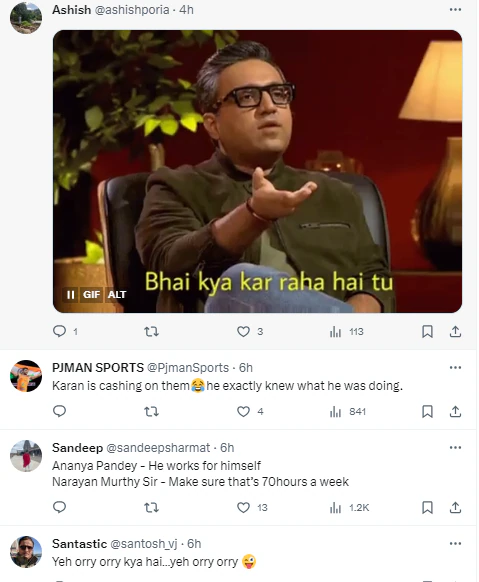 As the mystery surrounding Orry continues to intrigue the Bollywood circuit, social media is filled with speculation, memes, and reactions. This phenomenon showcases the internet's distinct capacity to bring people together and provide entertainment.
Orhan Awatramani, popularly known as 'Orry,' is frequently seen socializing and spending time with Bollywood celebrities such as Ananya Pandey, Jahnavi Kapoor, Nysa Devgan, and Sara Ali Khan. His recent photos with Nita Ambani, Deepika Padukone, and Shubhman Gill at the Jio World Plaza launch garnered attention online. Dubbed "Bollywood's BFF," Orry has been gaining recognition for his daring fashion preferences and growing fan base.
Read more: Indian team gets an amazing news few days before winning WC