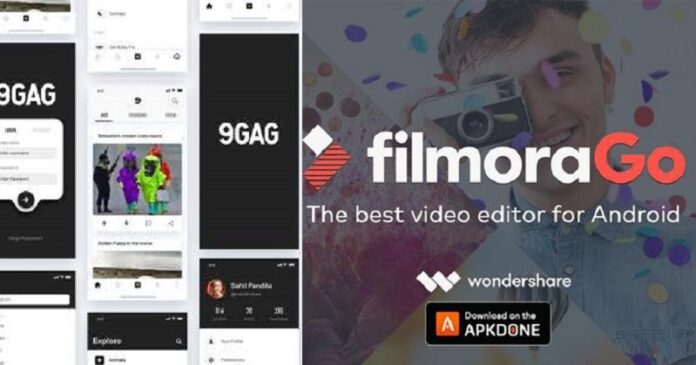 If you spend any time online, you're definitely familiar with the concept of a meme. If you're unfamiliar with current Internet trends, a meme is an amusing image, video, piece of writing, or other objects that get reproduced (with minor alterations) and shared quickly by Internet users. Memes have a special place in everyone's lives in today's world, when people spend so much time on social media platforms.
Most people enjoy looking through memes on social media, and a few of us even try our hand at making our own memes to post and email. Creating a meme is simple; all you need is a good meme creator app with a variety of layouts.
Finding the best meme maker app is difficult because there are so many alternatives on Google Play and the Apple App Store.
Here's a list of the Top 10 best meme creator apps in India to use: 
1. GATM Meme Generator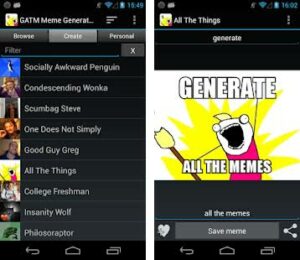 GATM Meme Generator, a dependable program that receives frequent updates, ensuring that you receive memes that are current. GATM Meme Generator is a simple meme creator app to use because it has a large library of meme templates to which you can just add your own content. You can also make memes using your own photographs. The text formatting options are rather limited, but that's fine because meme-making does not necessitate fancy writing.
The memes you create using GATM Meme Generator are also watermark-free, allowing you to share them across numerous social media sites. It is one of the best meme maker app. Although the program is free to download, it does contain advertisements. If you prefer an ad-free experience, the pro version is available for Rs. 144.
2. Mematic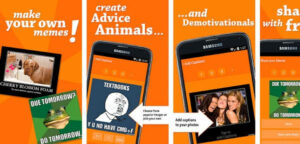 Mematic is a useful meme maker app. Like most others, it has a collection of meme templates that includes most of the classics as well as some more contemporary memes. If you like, you can bring your own images and make memes out of them. This also helps to fill in any gaps in Mematic's meme library. This one features a straightforward user interface.
Most individuals should find it simple to use. It is one of the best meme generator app. Aside from the occasional bug, there's nothing wrong with this one. There are no in-app purchases in this app. However, there are some advertisements that cannot be removed.
3. iFunny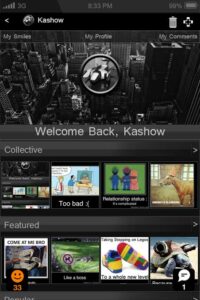 iFunny is a meme generator app where you can find humorous GIFs, videos, and memes. In the comment sections, users can make friends and create their own meme collections. The iFunny community has almost 10 million members. It is also one of the most used video meme maker app. It is possible to view without creating an account.
The majority of iFunny's material is open to the public, and you don't need an account to view it. You will, however, require an account if you wish to comment, interact with other users, contribute content, or subscribe to others. Whether it's on the web or on your phone.
Online or through a mobile app, users can access the content. There is no verification that the user is 13 or older when using the iFunny website or app (iFunny age requirement). A wide range of content is available, from lighthearted to explicit. There were some amusing things in the featured content as we scrolled through it. There was also offensive material, such as filthy language, sexually suggestive material, and dark comedy.
4. 9GAG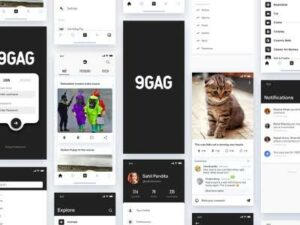 It's a free online meme maker app that enables you to customize templates with resizable text, photos, and more. People frequently utilize this free meme maker app to customize pre-existing memes, such as those featured in Imgflip's Meme Templates collection. You can, however, upload your own templates or start fresh with blank templates.
To make the best meme, select a design template. You can select one of the popular templates, search among over 1 million user-uploaded templates using the search field, or click "Upload new template" to upload a template from your device or a URL. Try searching for "empty" or "blank" templates if you're starting from scratch. Make changes as needed. Text, photos, stickers, and draughtsmanship can all be added.
5. Giphy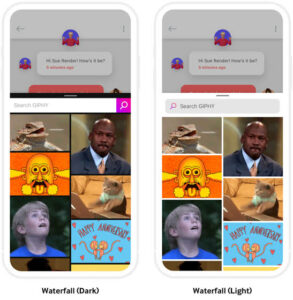 The search engine of GIPHY is right at your fingers. Find the greatest GIFs, Memes, and Stickers, then drag & drop them to your desired location. The website or app you're dropping on may or may not allow drag and drop; they may appropriately display the GIF or include a link. If you're dragging outside of the browser, "click" on a GIF to get the huge view, then drag the high-resolution image.
Dragging the little photos is fine in the browser; the huge image will still be inserted, but outside the browser, you'll need to drag the large image because what is dropped is beyond our control. It is one of the free meme maker app. To be noted a large number of Indians use this app, making it one of the best meme creator app in India.
6. Zombodroid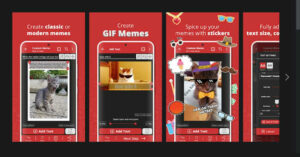 "Meme generator, Video & GIF memes, Image combiner" are only a handful of the apps made by ZomboDroid, which also develops photo editing and meme creation mobile apps. It is also a video meme maker.
These apps can be found on both the Google Play Store and the Apple App Store. On any mobile device, you may use this program to make great-looking memes. It has over 800 meme templates to choose from, all of which may be customized with your own images.
You may personalize your memes with spicy stickers. It is also one of the most used Indian meme maker apps. It works as a Bollywood meme generator as well as a Hindi meme generator.
7. Modern Memes Maker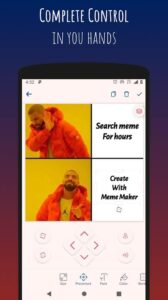 You can make your own Instagram, Twitter, and Tumblr-styled memes with Modern Meme Maker! This is also one of the most used Indian meme generators. This Bollywood meme generator is very handy and easy to use. Make your own amusing modern meme and share it with the world! Choose any image from our built-in gallery or from your own.
There are over 200 amusing memes for you to caption. You can crop and rotate the picture as well. Make your own humorous caption with many lines. Put a watermark on your meme and change the size of the caption font. Make a meme and share it with your friends and family. In this Indian meme maker, create your own contemporary memes! In this Indian meme template app, you can add a caption to a funny image and share it with the world!
8. Filmora Go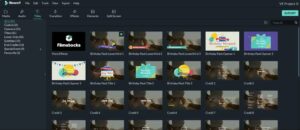 The best free video editor and creator for YouTube and Tik Tok is FilmoraGo. This meme generator contains, among other things, more than 1000 songs, 5000 stickers, filters, texts, and backgrounds.
By combining movies and photos, you can edit or create video shows in minutes. Crop, combine, trim, split, and a host of other editing options are available in your movies. You can also edit the text and change its appearance.
9. Indian Meme Templates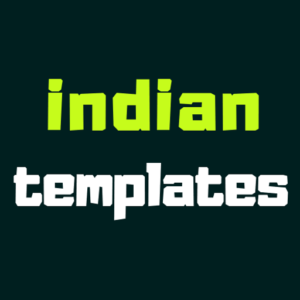 This Indian Meme Template app contains most of the meme templates. These templates are inspired by fun movies, TV shows, and photos shared on various social media platforms. It offers high-quality popular meme templates that you can edit. This Bollywood meme template app got everything you need.
This Hindi meme generator app is absolutely free to use. This Indian meme generator app is marked as one of the best meme creator app. Apart from few bugs, this Bollywood meme template app is very handy.
10. Promo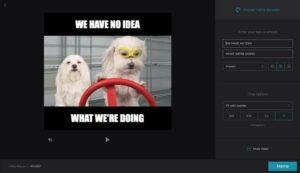 Promo is a free meme generator that allows you to create the funniest video memes in minutes. You can use your own videos or choose from our amazing visual library. To edit your text, you can choose from a variety of text styles. Optimize your meme for distribution on all social media platforms.
It has an easy-to-use control panel that allows you to create professional-looking memes with just a few clicks.
Read More: Collection Of MEMEs In Hindi To Share & What It Means