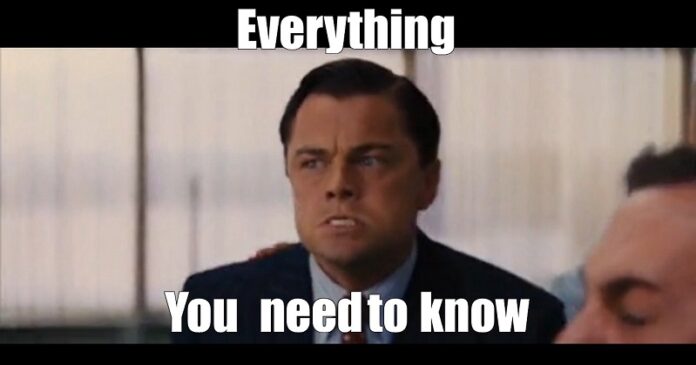 Meme culture has escalated so quickly in India that it can change the entire perception of the people. This visual tool for the digital era can influence people expeditiously. Everybody who surfs through the internet enjoys scrolling through memes Hindi on several social media platforms like Instagram, Facebook, Twitter, etc.
Memes in Hindi target everybody and make it is not simple. It takes a lot of humorous and creative minds in order to form such things that everybody considers meaningful yet funny.
What Is A Meme Meaning In Hindi?
The meme's meaning in Hindi is a post embellished with text. It endures funny emotions or statements to establish cultural transmissions. It hijacks the original idea altered by human creativity.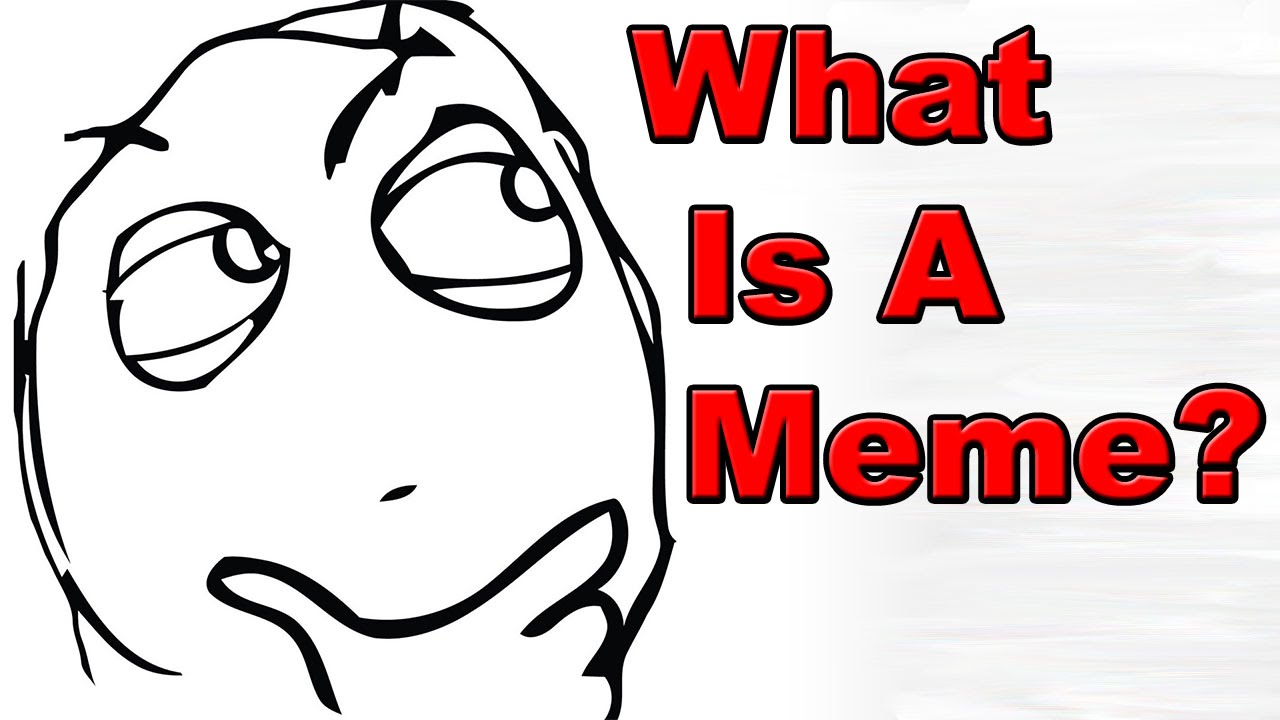 In the world of social media, there came a rise in another digital revolution which was called "Meme". It reaches millions of people at a time having different varieties in it. It can be reaction-based, deep, dark, political statements turned funny, and whatnot. They are responsible for bringing in a humorous trail by flooding our screens every day. Memes Hindi can be considered as the fuel that social media runs. Without it, social media serves no fun. Memes are created over celebrities, politicians, etc. and they are the backbone of it.
The dominant part of the present memes on social media is the edited photographs approached by every citizen to create a greater impact on the users of social media.
How The World Of Meme Began?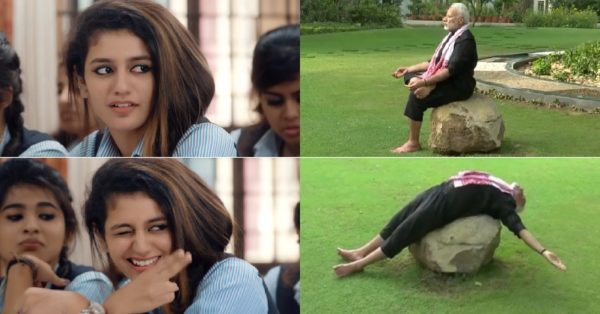 The term meme was introduced in 1976 by the biologist Richard Dawkins in his book "The Selfish Gene". It is described as gene-like infectious units of culture that spread from one person to another by copying or imitation. The evolution of the ever-growing phenomenon of memes has been ignored yet by academics. Initially, Meme was described as anything that can spread around the internet with different kinds of content and no specific genre.
As described by Davidson, one of the earliest internet memes was the emoticon. It included the "sideways smiley face". It was formed using punctuation marks and was created by Scott E Fahlman on 19 September 1982. He suggested this to depict the emotion with the exchange of dialogues. This suggestion got escalated quickly among the crowd and became a meme.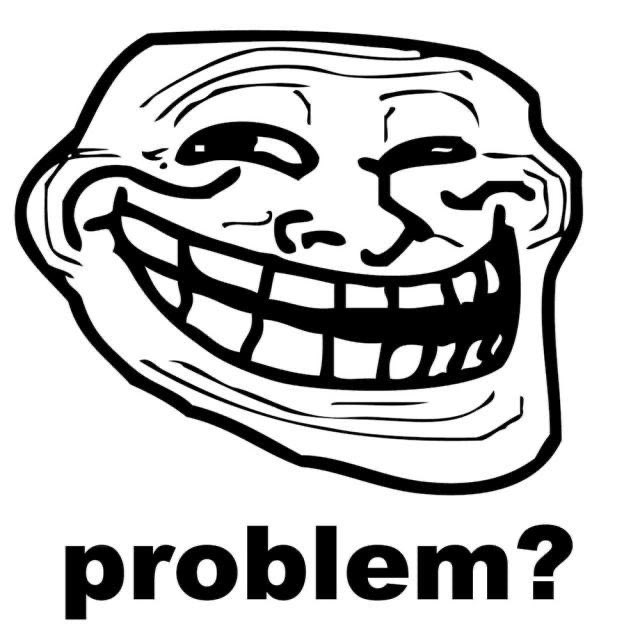 The official meme culture traveled through the west in India. The meme has become the primary source of popularity because of new advancements over the Internet. When social media networks opened the way for user-generated content, then the evolution of memes in Hindi began in the early 2000s. It gave birth to memes Hindi made over "Meme Mandir" and "Rajnikanth vs CID Jokes" among others.
Era Of Digital Memes In Hindi:
Though we have seen several international memes on social media, Indian memes are where it really hits home. It is unnecessary to mention that as long as you relate to the meme, it stays funny. As a result, Bollywood memes are the maximum circulated memes in India. However, there are others memes as well apart from Bollywood that go viral without having any uniqueness to it. Let's endure few examples of Indian Memes that gave rise to the era of digital memes:
1. Gormint Aunty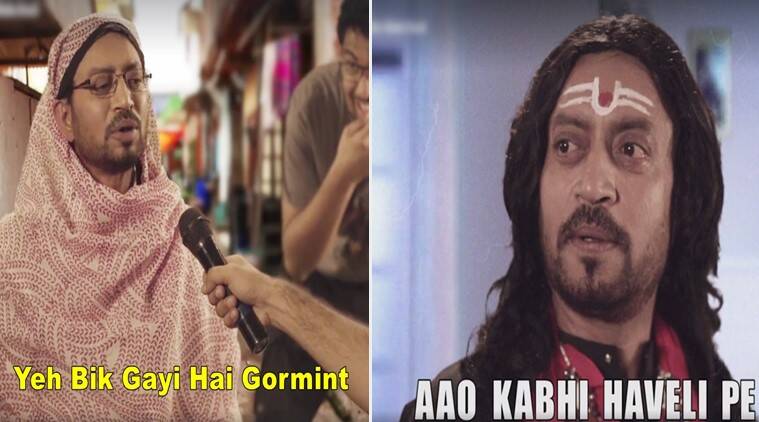 The very popular Gormint Aunty got viral due to her famous dialogue "Ye Bik Gayi Hai Gormint". It got widely circulated among social media users. Hundreds of memes were formed considering it was just one dialogue. The interview in which she mentioned this iconic statement was a full-fledged interview over her opinions of the government. However, the memes are made on this very particular dialogue.
2. Aise Kaise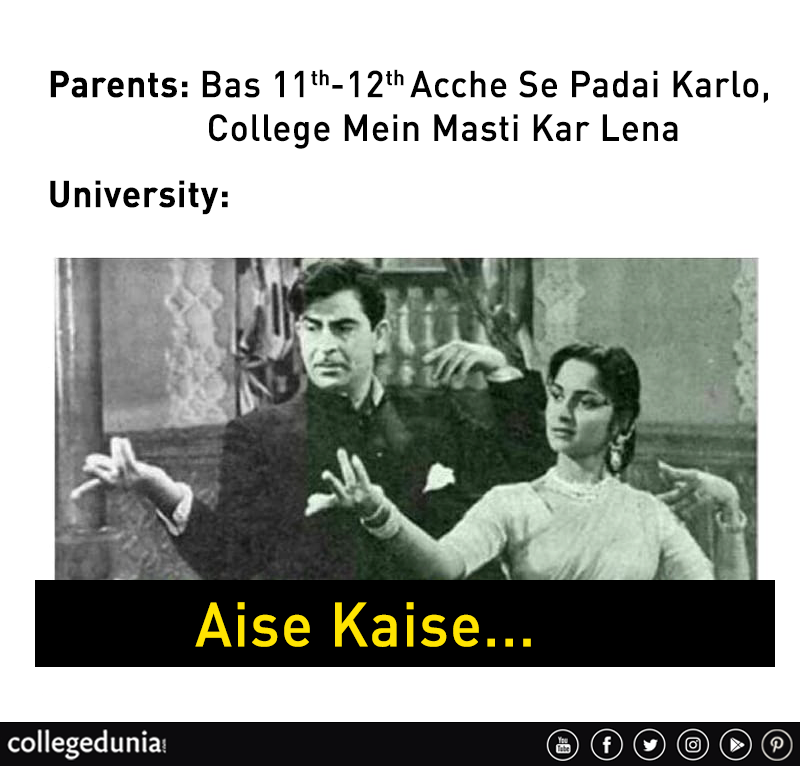 Aise Kaise is a meme that shows a still image of two dancers. Both of their hands represent a sarcastic questioning reaction to a particular opinion or statement formed on behalf of anybody.
3. Hello Friends, Chai Peelo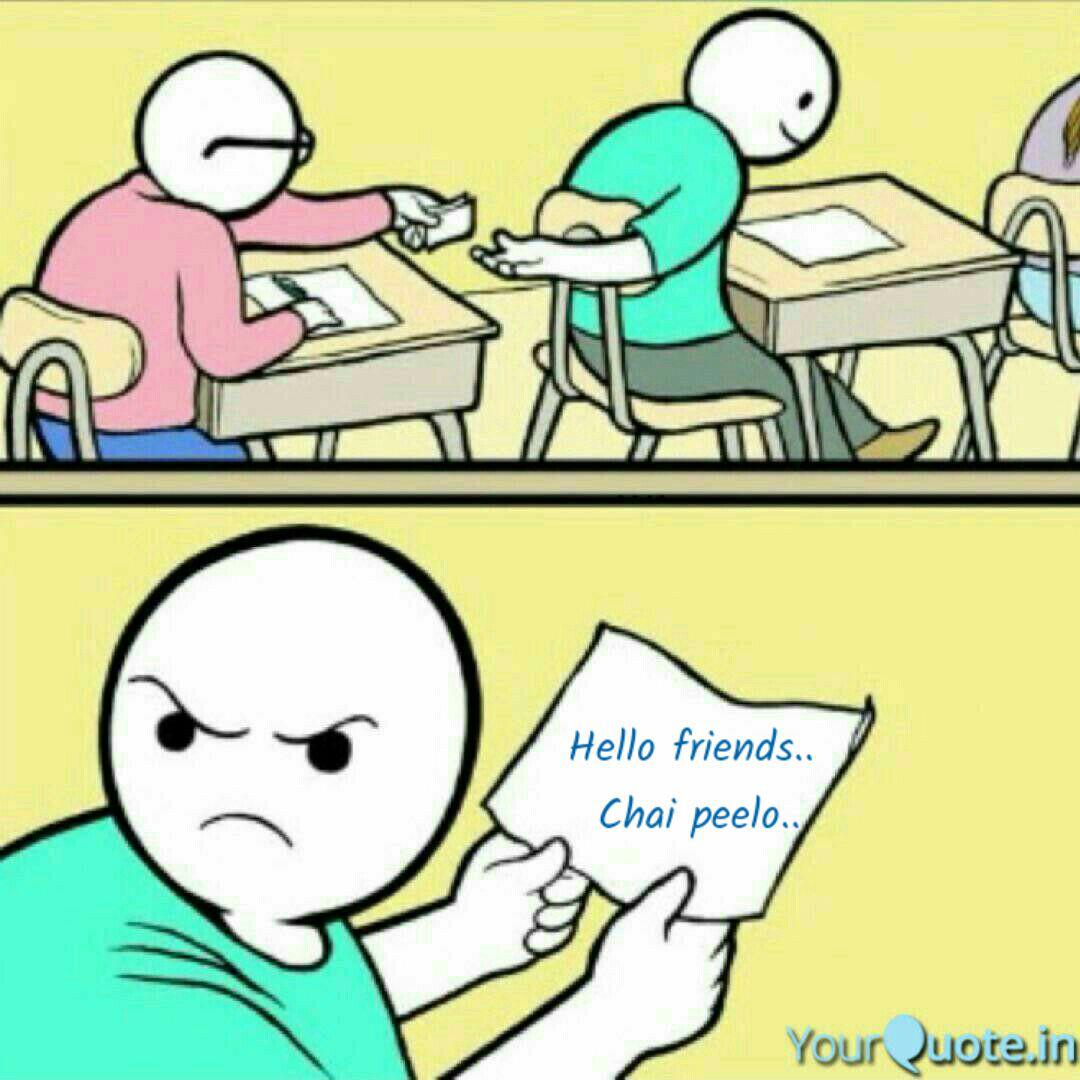 This meme was constructed through a video of a woman. She was filming herself while drinking tea and ask the viewers to drink tea as well. The way she asked "Hello Friends, Chai Peelo" received huge recognition. Several memes were circulated over social media of her reaction.
4. Our Business Is Our Business, None Of Your Business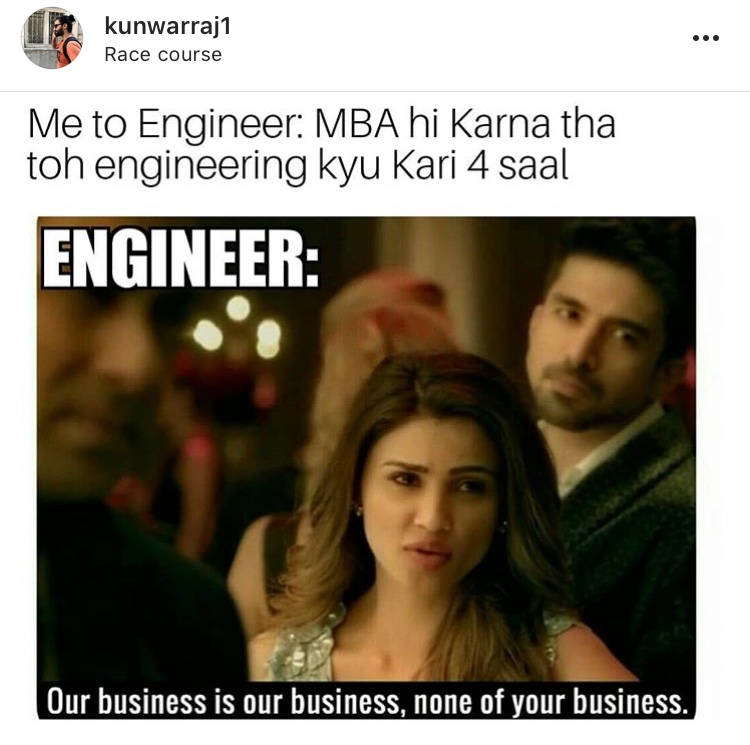 This was a Bollywood Meme that received huge publicity due to her illogical dialogue. This dialogue was recited by an actress Daisy Shah in a flop movie Race 3 starring Salman Khan. Her statement goes like "Our Business is our Business, None of your Business". The dialogue was itself funny and then got targeted by the fellow creators.
5. Heri Pheri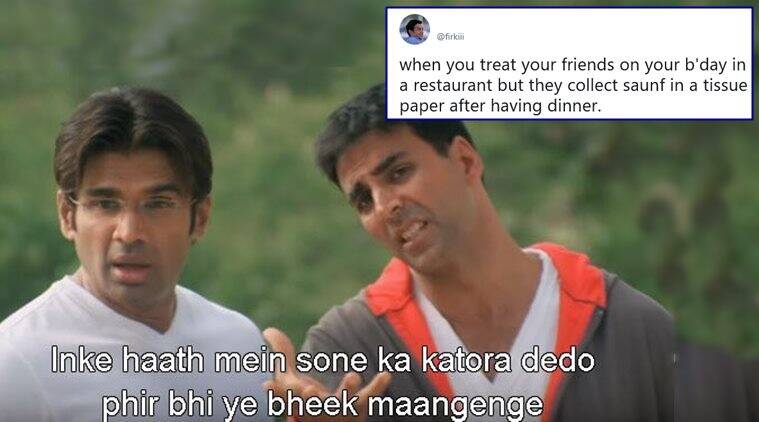 Hera Pheri is one of the funniest movies in Bollywood. The iconic dialogues of this movie are circulated even now over social media. Even though it's been more than a decade since the movie got released, the three characters of the film acquired huge publicity. The memes made in their dialogues are hilarious and loved by the audience.
Where To Find Memes In Hindi?
Nowadays, there are many companies in the entertainment market that are making money out of memes. They generate funny videos and images which require a lot of creativity. Here are some of the pages where you can hilarious memes:
1. Indian MEMES (Facebook)
This is one of the best pages that have funny memes. On this page, you can find funny videos, memes, and hilarious jokes. They have an Instagram handle as well where they have similar stuff. Different pages and people share their memes on this page as well. With an amazing number of followers, this page surely tops the list.
2. Funny_Indian (Instagram)
View this post on Instagram
This page is one of the best meme pages on Instagram. With more than 42k followers, this page shares hilarious videos and images that can crack you up even in your worst mood.
3. theindianmemes (Instagram)
View this post on Instagram
This page curates some of the best images and photos on social media. It also has a page on Facebook with the name "Indian Memes". You won't regret following them for some hilarious memes.
4. Indian MEME Production Company (Facebook)
Unlike other meme pages, this page creates its own meme. With more than 66k followers, it makes amazing content that will leave you laughing on the floor. You can find funny images and videos on this page.
5. Indian.Meme.Dealer (Facebook)
Similar to "Indian MEME Production Company", this page also make their own meme and videos for fun. This page around 15k followers with some really funny content that you would love to share with your friends.
6. memes_hindi (Instagram)
View this post on Instagram
This is an Instagram meme account that focuses on the Bollywood theme. With more than 11k followers, it provides some stress-relieving and funny images and videos. Apart from the meme, it also does brand, digital, and campaign marketing.
7. That's Enineering (Facebook)
This is an Facebook meme page that shares memes from different pages and also make their own as well. This page is owned by "The Engineer Bro" community. With more than 369k followers, this page gives the audience some hilarious memes to enjoy and share with loved ones.
8. Meme Central (Facebook)
"Meme Central" is one of the best Indian memes page on social media. It creates the most relatable memes in Hindi so that audience can enjoy. You can also get their memes from Instagram and Telegram. With 689k followers, this page shines high in the world of memes.
9. The Engineer Bro (Facebook)
As we have mentioned before, this page is the parent page of "That's Engineer". They are also one of the creators of Indian memes. However, they are one of the best in this industry. They create hilarious memes in Hindi for their millions of followers. You can also find them on other social media such as Instagram, Twitter, and Telegram.
As you can observe the culture has evolved and so has the creativity within people. The creators of memes are mostly youngsters who like to make fun of everything. It is an amazing time pass for us to surf through the internet and share them among our friends. Now, these creators have now made a career out of it.
Few famous youtube channels or entertainment companies like to hire these people who formed creative and funny memes on the internet.