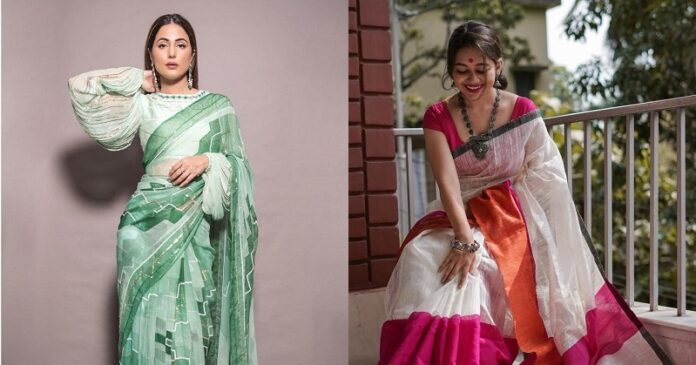 Sarees are engraved in our hearts. So much that whenever a woman wears a saree, we want to capture her beauty, and elegance forever to eternity. Women love draping sarees in different styles and trying different saree poses at home so that they can click memorable pictures. We all know that nowadays just having the perfect combination of the outfit is not enough. One needs to have perfect saree poses for a photo shoot as well. And what good is it if we don't know saree poses at home?
However, we commit many unintentional mistakes while picturing ourselves in different poses in sarees that ruin our photos ultimately. However, we realized that over the years, some tips and poses work wonders in beautifying our traditional saree pose for the photoshoots at home. So, let's begin with some of the top saree poses for girls at home to help them appear ravishing.
1. Tilt Your Face Saree Poses At Home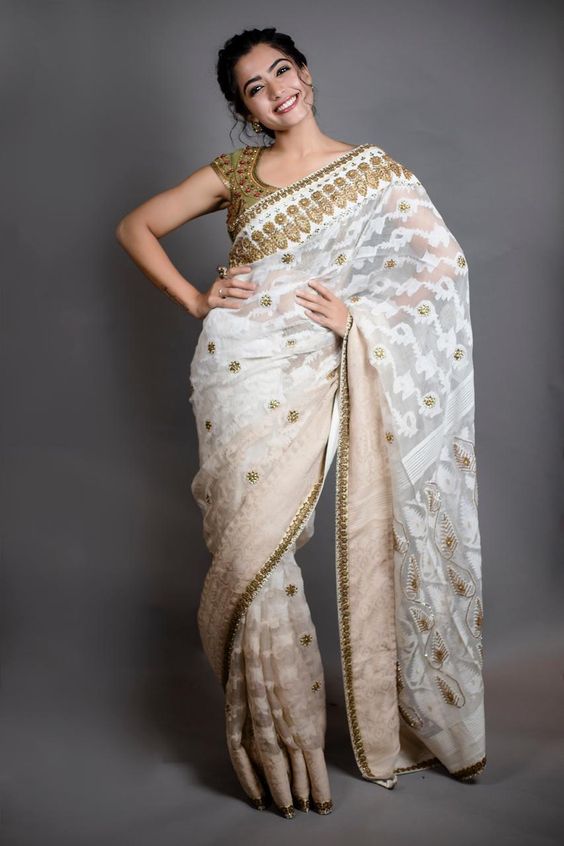 Here is the simple and classic saree pose for your photos at home. A slight bend at the waist or a slight tilt of the neck can do wonders for your photos. Make sure to find a stable lean place for the picture. And, do not forget your beautiful smile.
2. The Sitting Half Saree Poses For Royalty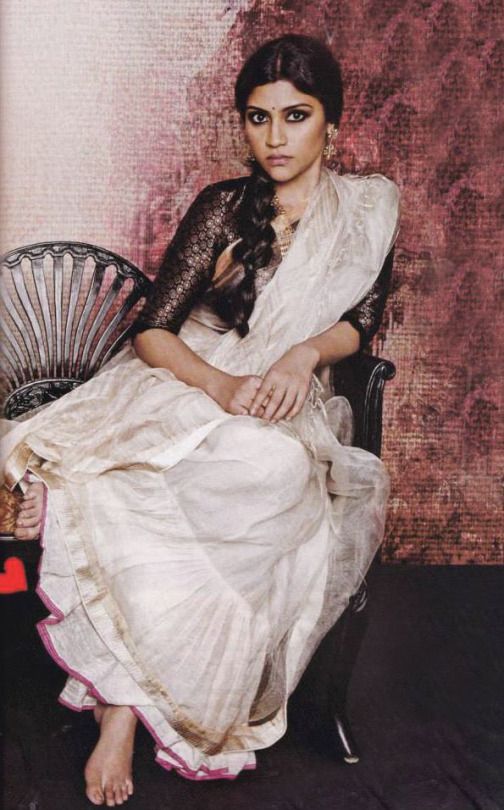 You would surely love an exotic sitting pose for your saree at home. It provides a regal and relaxed appearance and makes you look like a queen. All you need is to get a sofa and select a good-looking background. You will appear way more gorgeous in homely photo sessions with a sitting pose.
3. Lean Against The Wall Saree Poses For Girls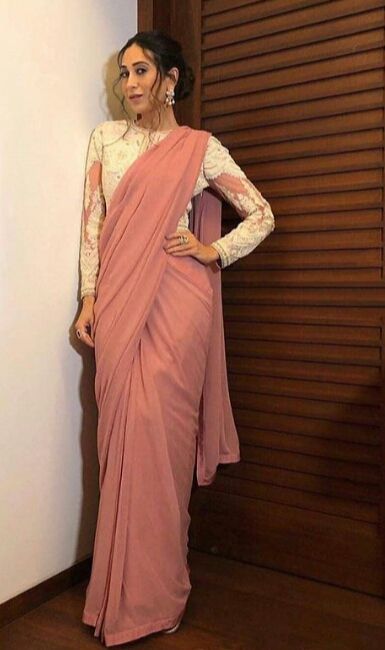 Using your background judiciously is the first step while creating the best saree poses at home. All you need is to lean against the wall and you can play with your earrings or can simply keep your hands on the hips. Either way, your photos will turn up unique and lively.
4. Keep It Natural For Nauvari Saree Poses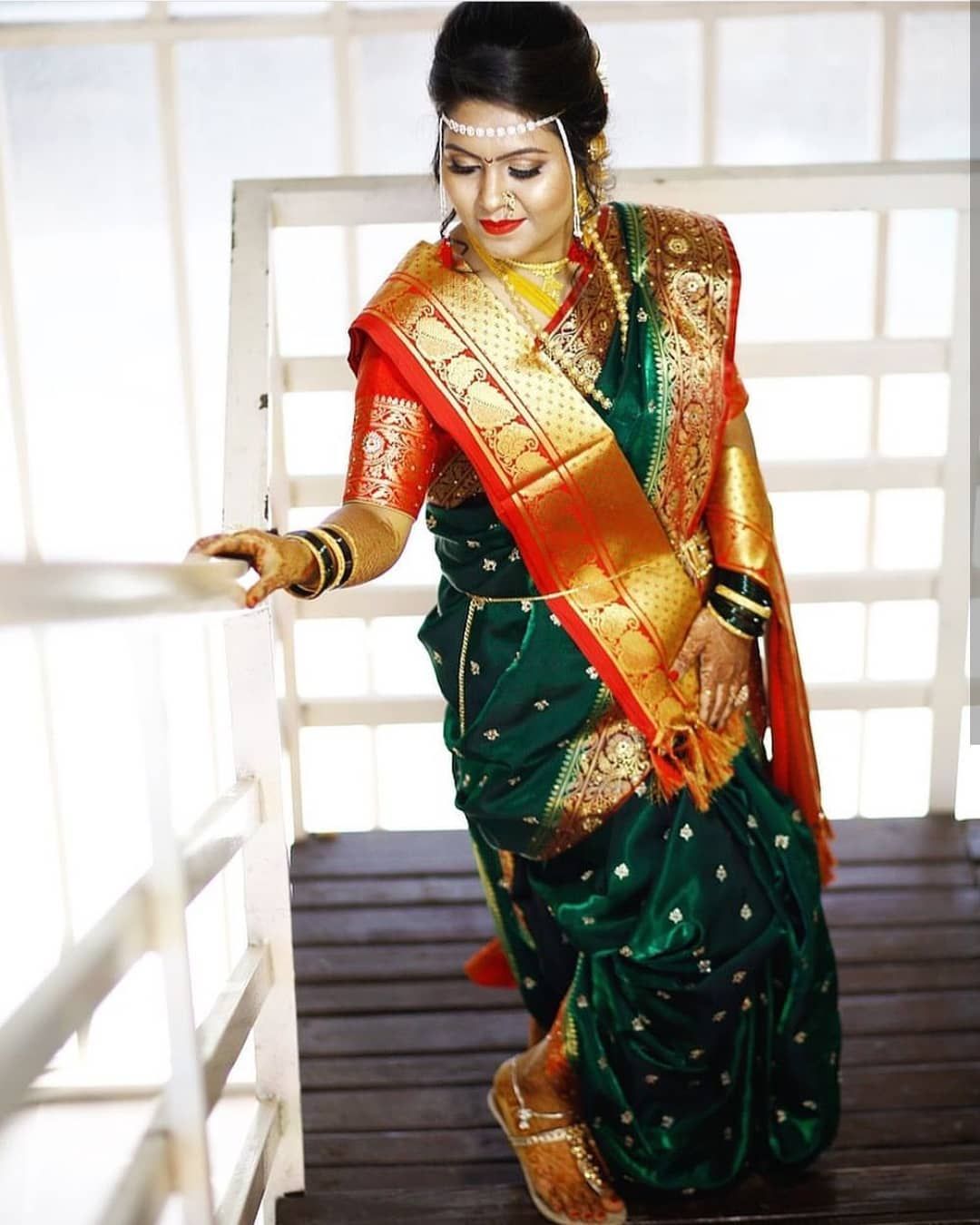 Sometimes, just a simple standing pose in your garden or walking through the stairs can make a great pose than some intentionally candid poses. Believe it or not, your best pictures always are those when you feel free and in your natural self.
5. Showing the Back For Bengali Saree Poses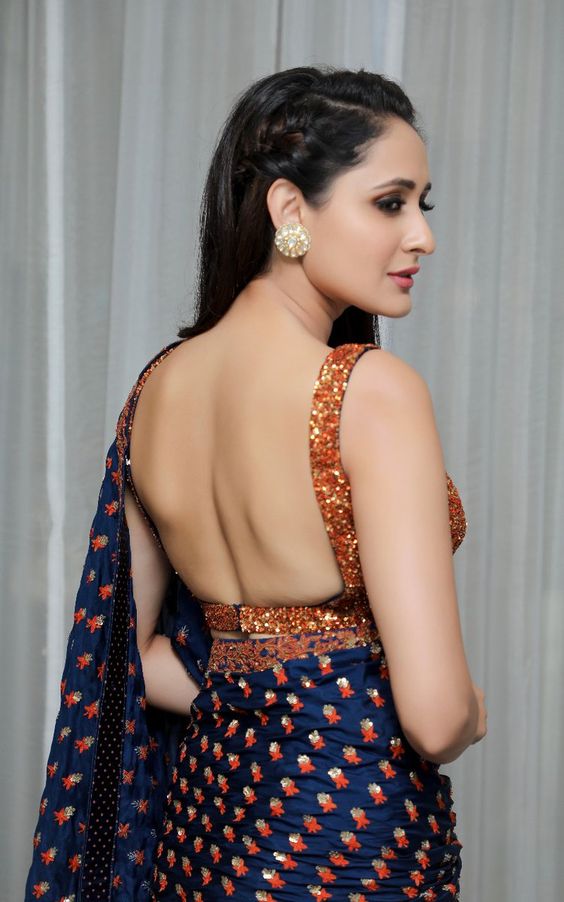 Be it an ordinary or designer blouse, the back pose will add life to your pictures. With a back pose, highlighting your oomph factor, the viewers' attention would surely shift towards your curvaceous back. You can show your back while standing in front of a wall or curtain. Make sure to flip your hair to the front and let the pallu flow freely.
6. Mirror Reflection Poses On Saree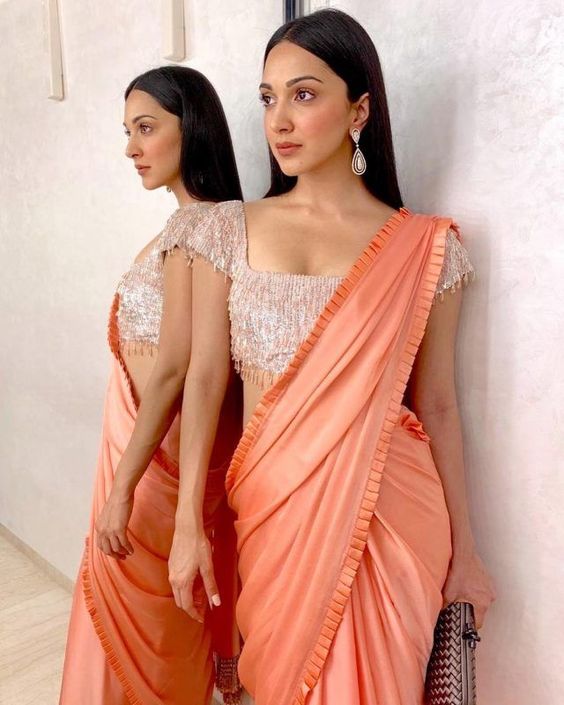 Using mirrors for saree poses is in trend these days. Mirrors become the best option for you when you lack usable properties for your home photoshoot. For this pose, leaning against the mirror without looking at your reflection can make it happen beautifully. Make sure that the photographer doesn't photo-bomb your session.
7. Standing Straight For Half Saree Poses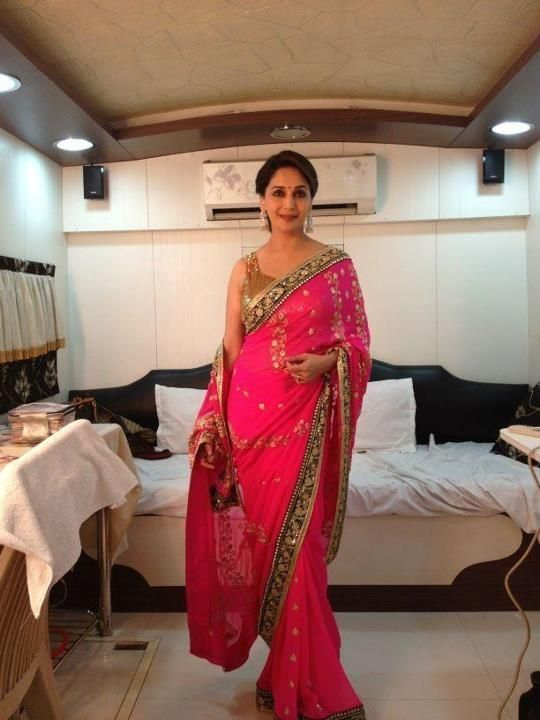 A straight pose is the most simple saree pose at home. A straight pose doesn't require any property. However, it demands confidence to appear empty-handedly gorgeous. When you are posing in the straight style, look at the camera and keep your posture straight with your hands on your waist. Keep your chin down a little and smile mysteriously and you are done.
8. Play With Pallu Saree Poses For Girls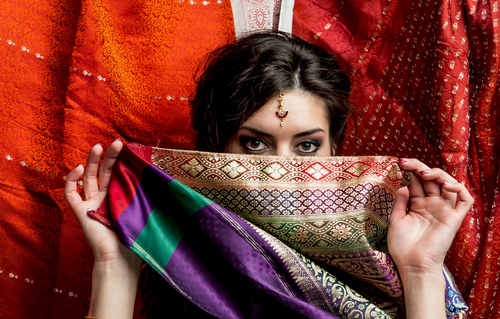 Do you also stumble at what to do with your hands when posing with a saree? To appear natural when posing for photos at home, play with your pallu. Through this, you can create another iconic saree pose effortlessly.
9. Bend Down Poses On Saree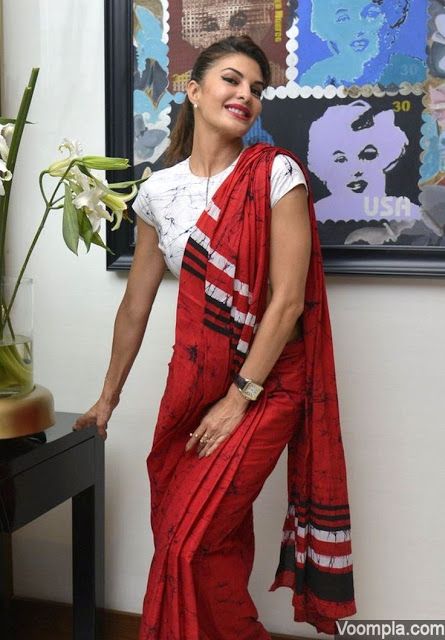 To make your saree pose more interesting, you can bend down a bit towards the front instead of standing rigidly. It will add some peppiness to your photograph.
10. The Relaxed Saree Poses For Photoshoot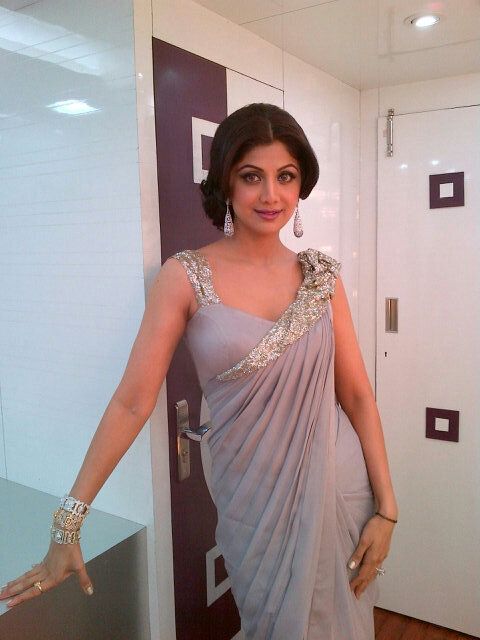 You need to stay relaxed when posing for saree photos. You can stand carefree with one hand on your waist or thighs and the other hand on a side table. Many fashionistas are going gaga behind the lesser-known relaxed pose.
11. Light And Hues Nauvari Saree Poses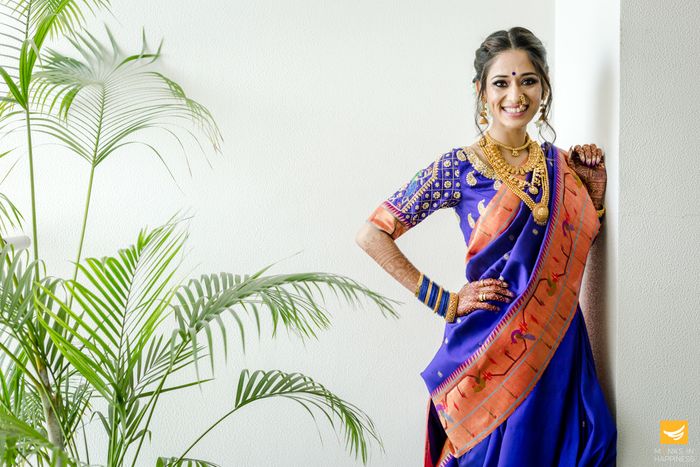 Using a perception trick could also get you a perfect photo. You just need to play with the colors. If you are wearing a light-colored outfit in a dark background, it will stand out. It will take your saree pose to a whole new level.
12. Play With Nature Traditional Saree Poses For Photoshoot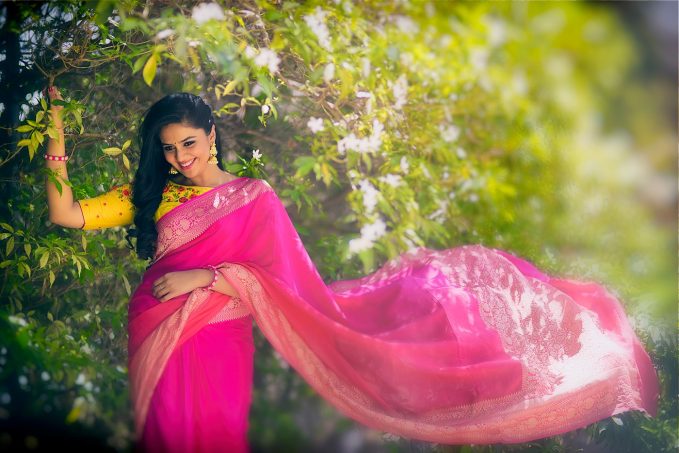 If you are someone who loves bright-colored sarees, then you should let nature speak in your next picture. An amazing addition would be the wooden furniture in your garden to add that aesthetic feel to your pictures. Green background with a natural setting is a great way to go.
13. Mystery Magic Half Saree Poses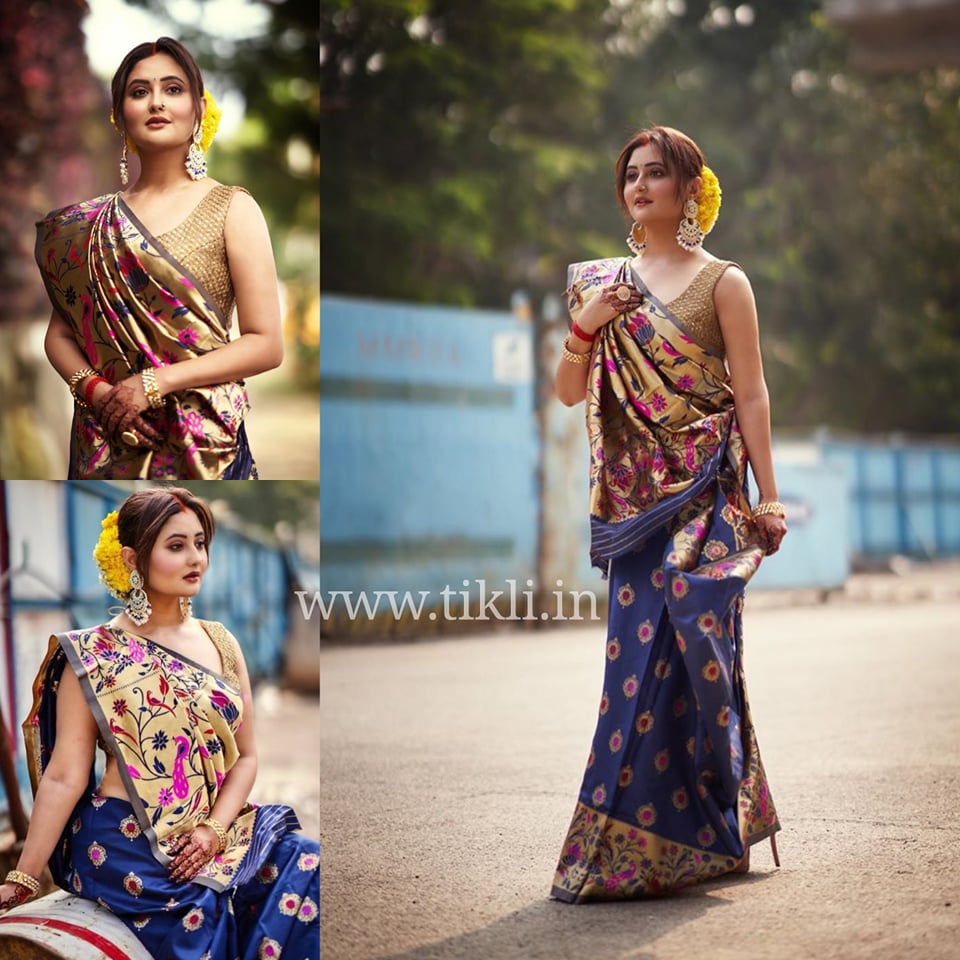 Playing with elements of light can give you an amazing saree pose for your photos at home. Look away from the camera in an intense stare if you have got light that shines on your face. It can create a beautiful vibe.
14. Color Contrast Saree Poses For Girls At Home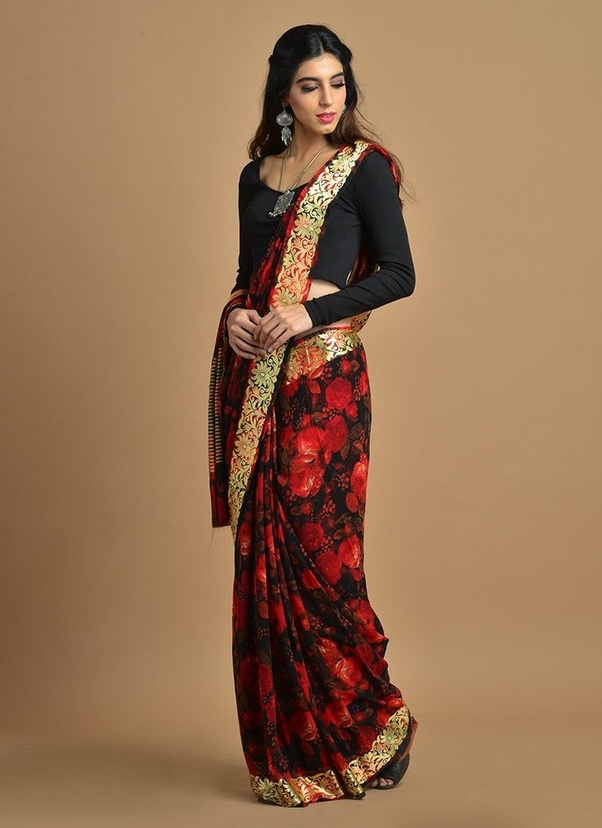 Using the color contrast technique to make any saree pose look charming, is a great option. Do not forget to find the perfect background color to compliment your saree perfectly. With this, even the simplest pose will stand out.
15. Perfect Poise Bengali Saree Poses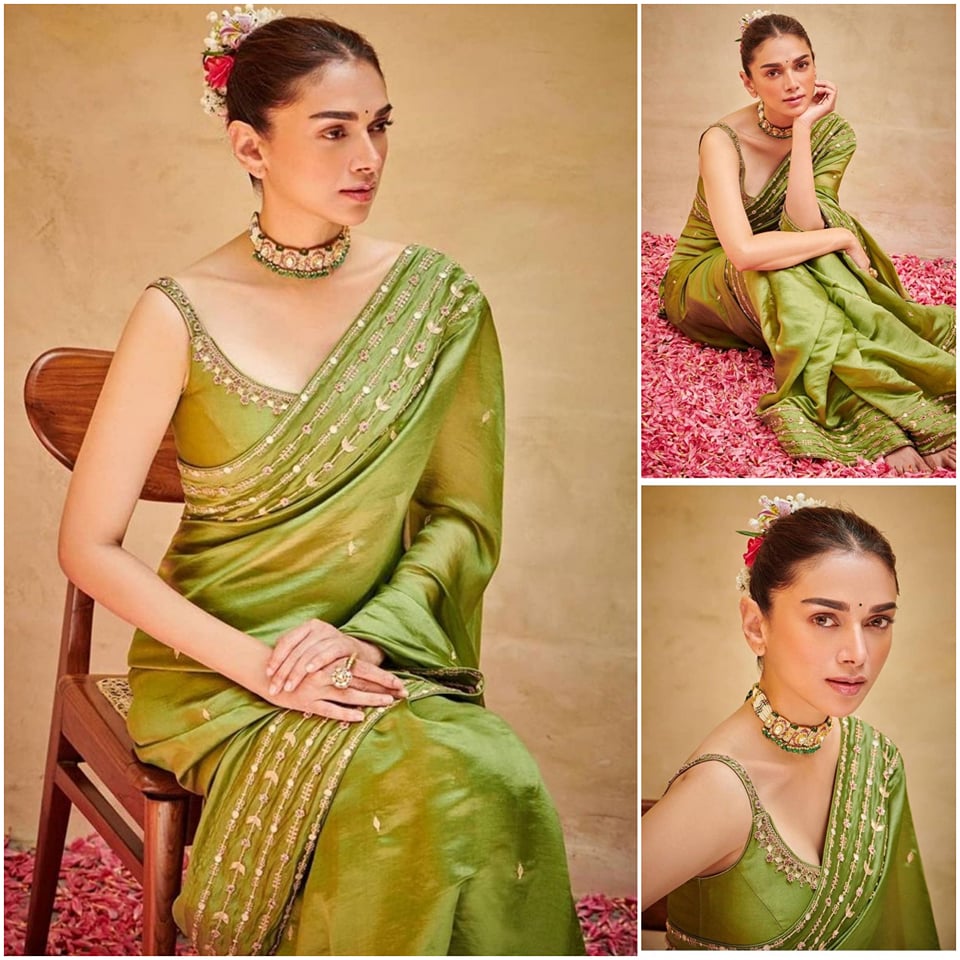 Having a simple and sophisticated pose for a detailed saree can take you places. Just sit comfortably or stand straight in the perfect background and you have got the most elegant picture. Always poise with grace.
16. The Diligent Diva Saree Poses For Girls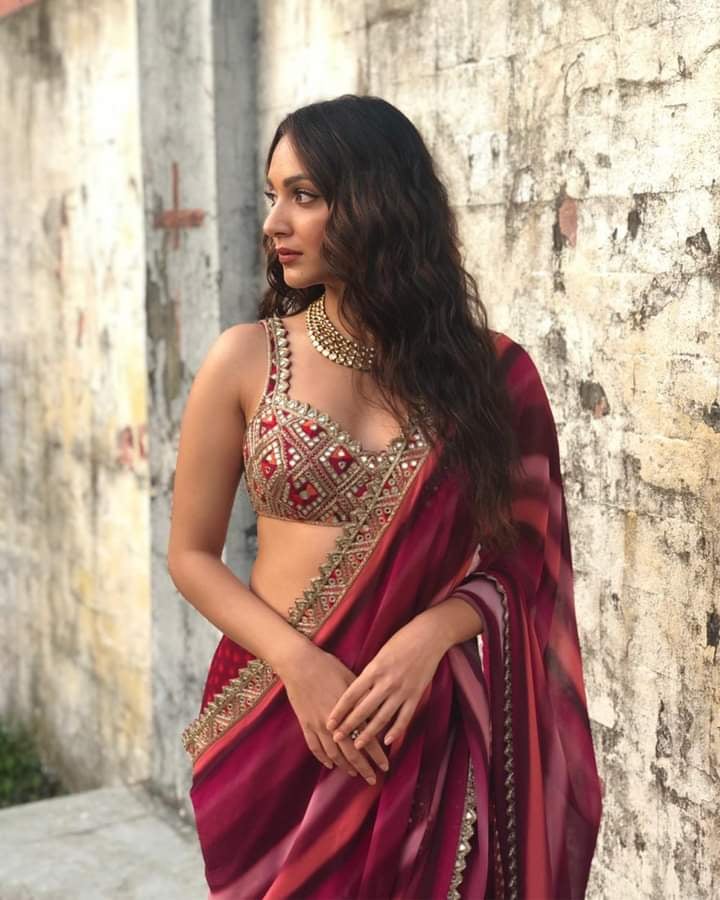 If you want close-up poses in a saree for your photo, then you should definitely try this diligent diva pose for your next photoshoot. Just avoid any eye contact with the camera and look like an ultimate diva. Rock this pose like a boss lady.
17. Define Your Curves Saree Poses For Photoshoot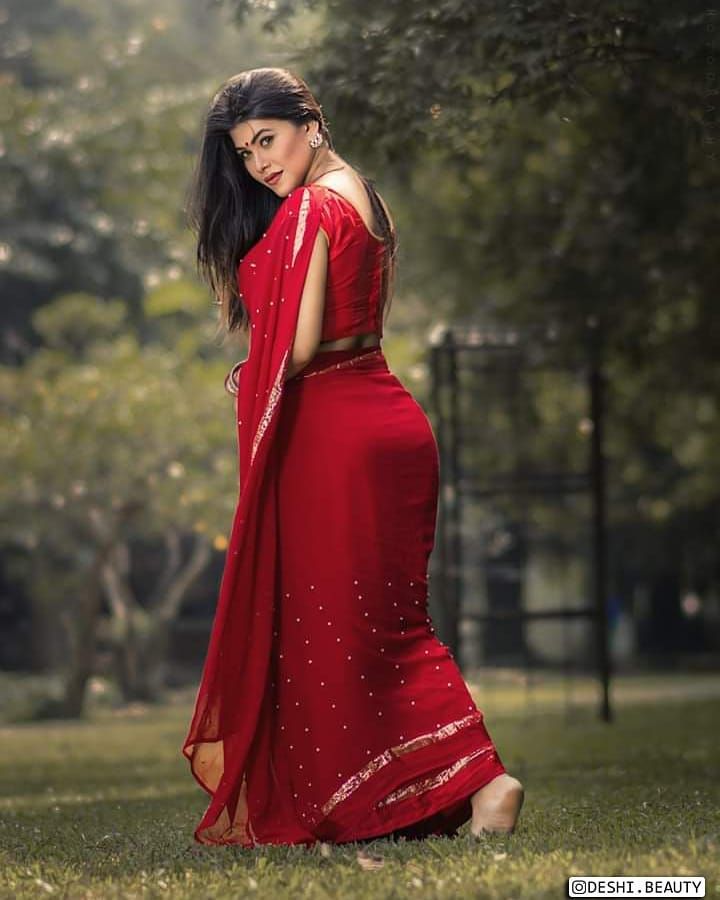 Sarees make your curves look quite prominent. You can look sexy as ever just by bending a little to accentuate those curvy features. Make sure to have adequate lighting and a smile on your face.
18. Confident Traditional Saree Poses For Photoshoot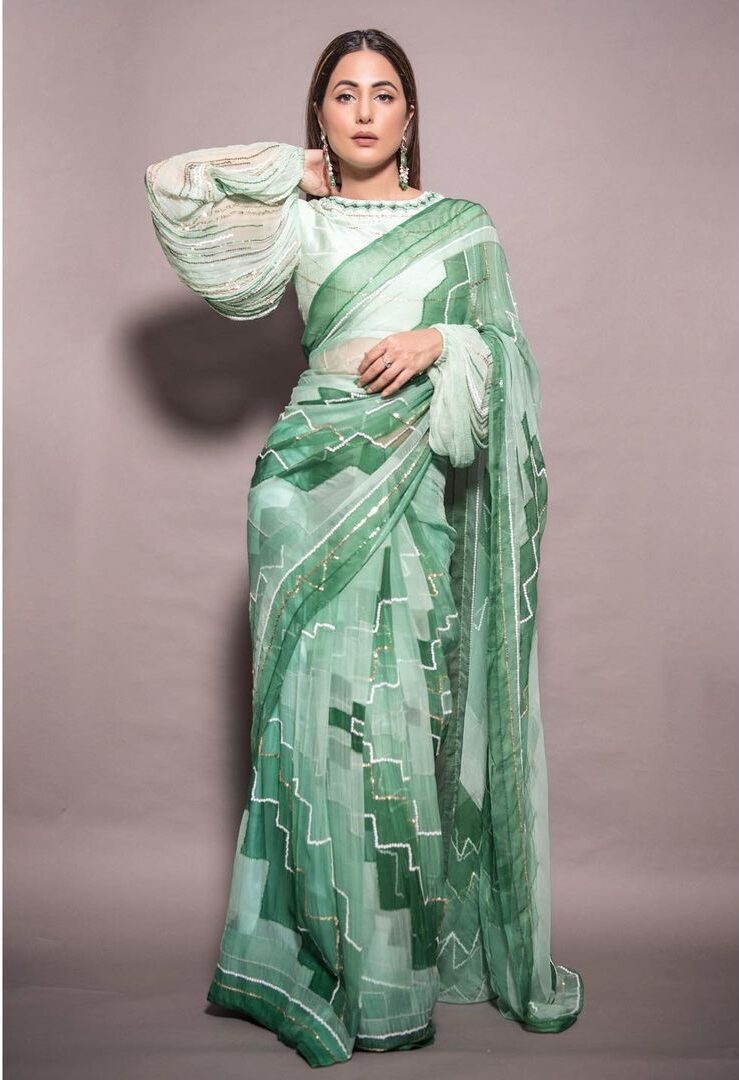 Don't forget to wear your sass if you are donning a bold saree. For a strong saree pose in a photo shoot, you need to stand with confidence. Feel like you can rule the world and you are good to go. Don't let anyone falter your strength.
19. Royal And Regal Saree Poses For Girls At Home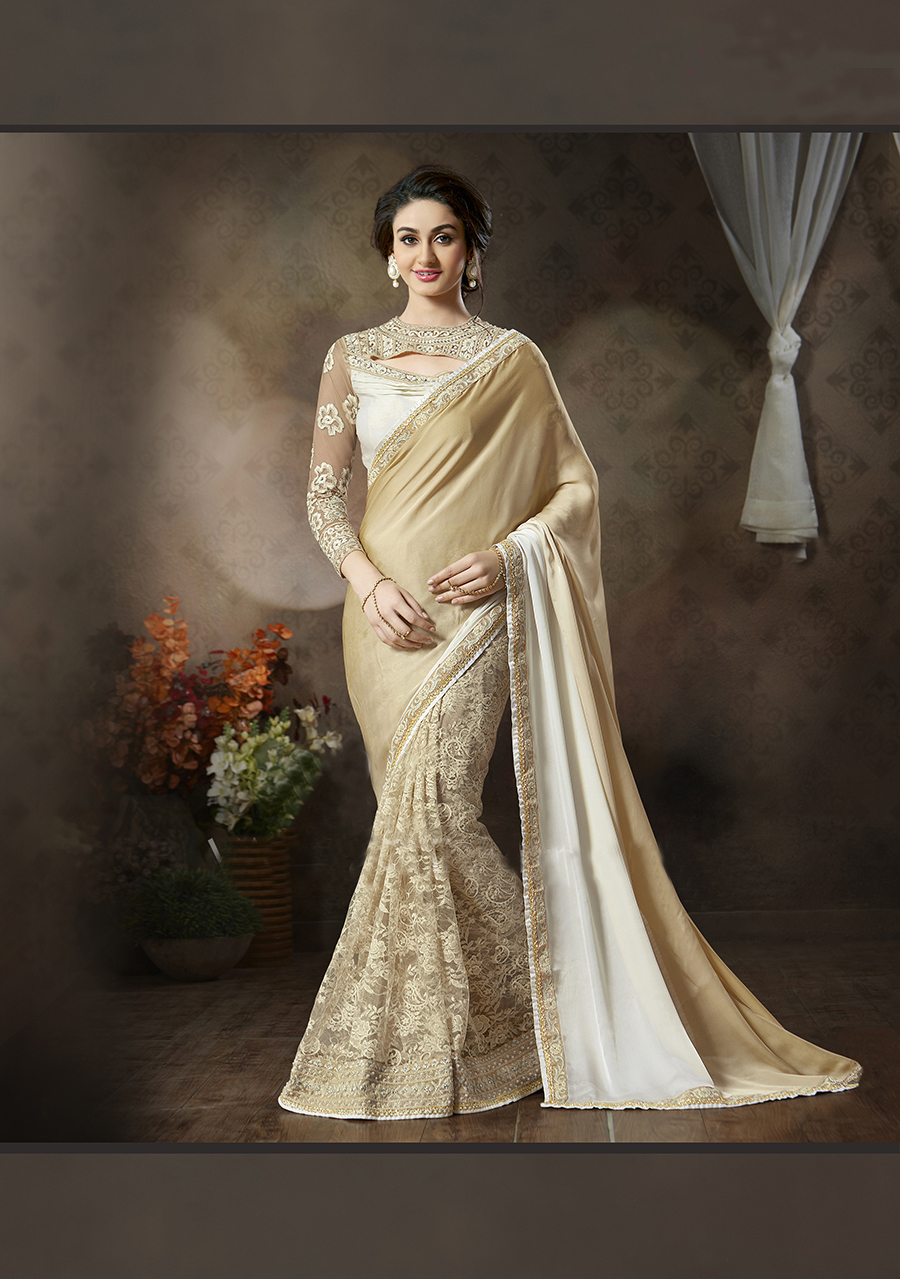 When you have got an expensive saree, it is mandatory to show it off. Wear your detailed and finely created saree with royalty. Be it a standing pose or backward pose, it will do wonders for your photo.
20. Calm And Cool Nauvari Saree Poses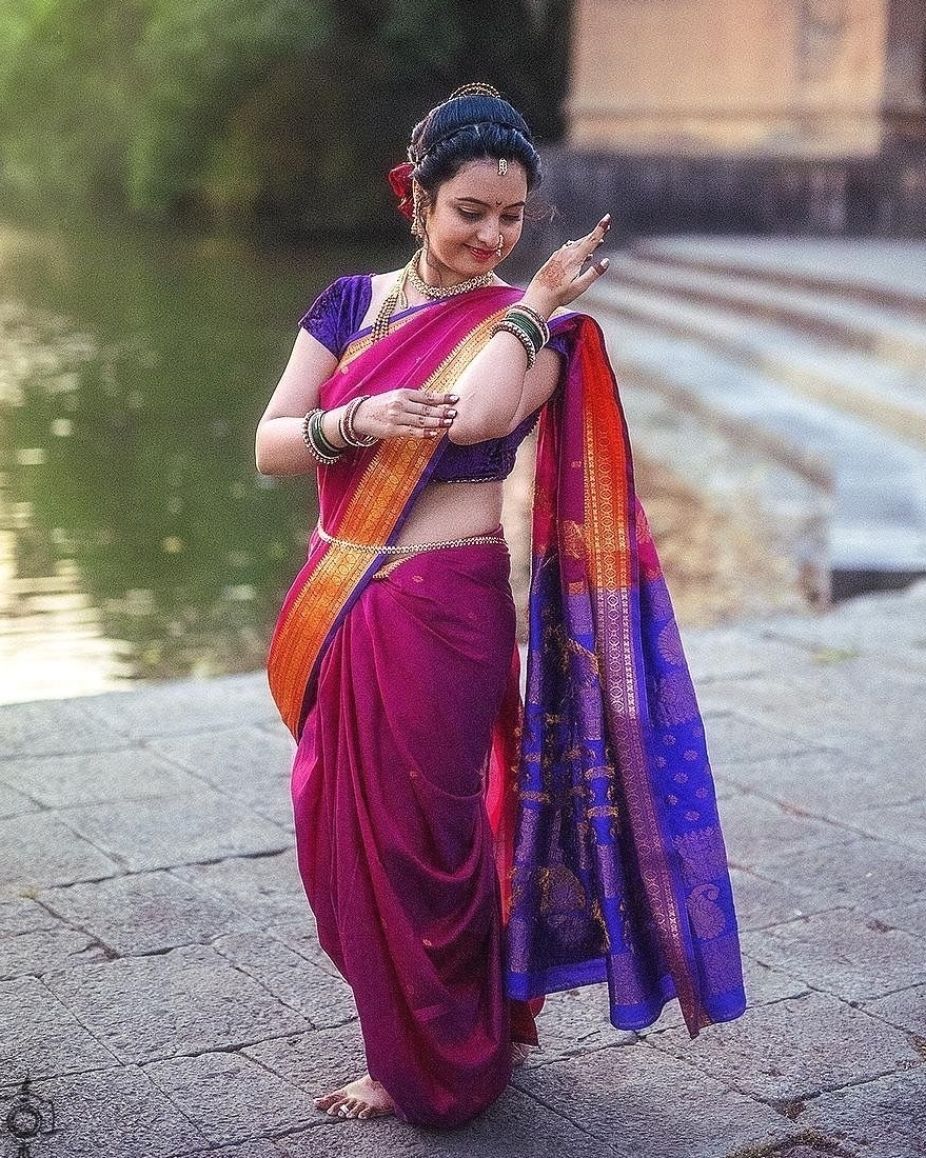 Gone are the times when girls needed to be shy for their photos. Look cool and comfortable with this casual pose and let your hair flow down or maybe tie it into a bun with flowing drapes. It's time to rock the sarees the right way.
21. Floating Pallu Saree Poses For Girls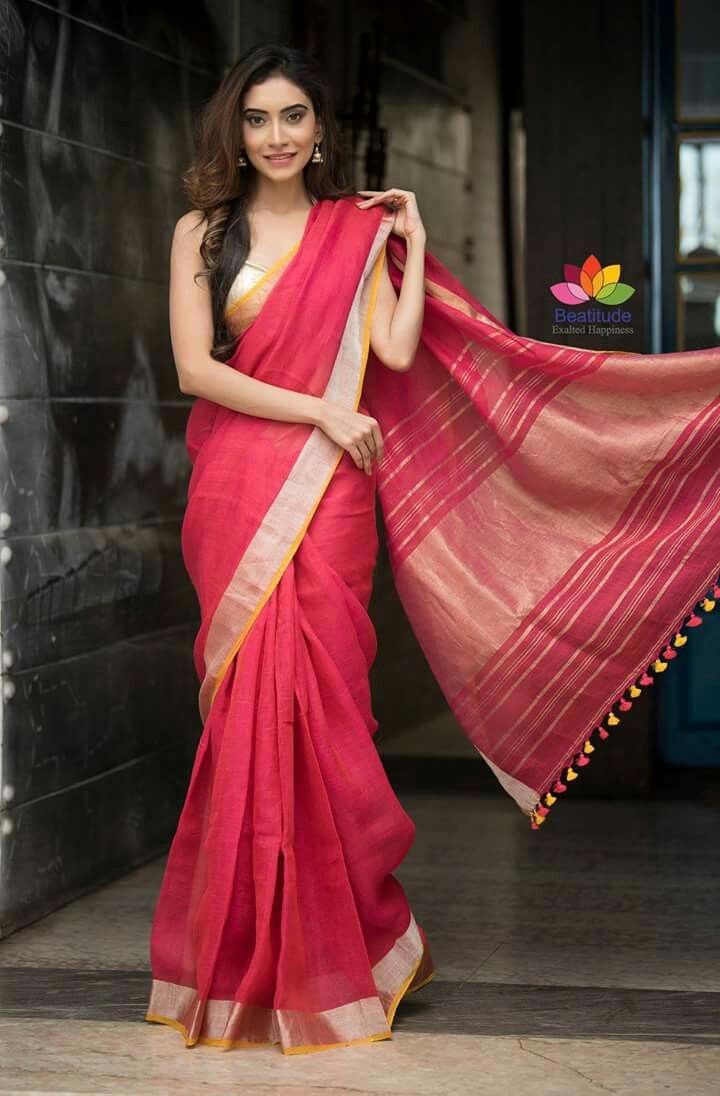 For this pose, you need to float your saree with the help of a fan along with a natural smile. You can also choose a perfect hairstyle to go with it or keep it messy for a natural look. Make sure that your pallu is arranged beautifully.
22. Slightly Looking Down Bengali Saree Poses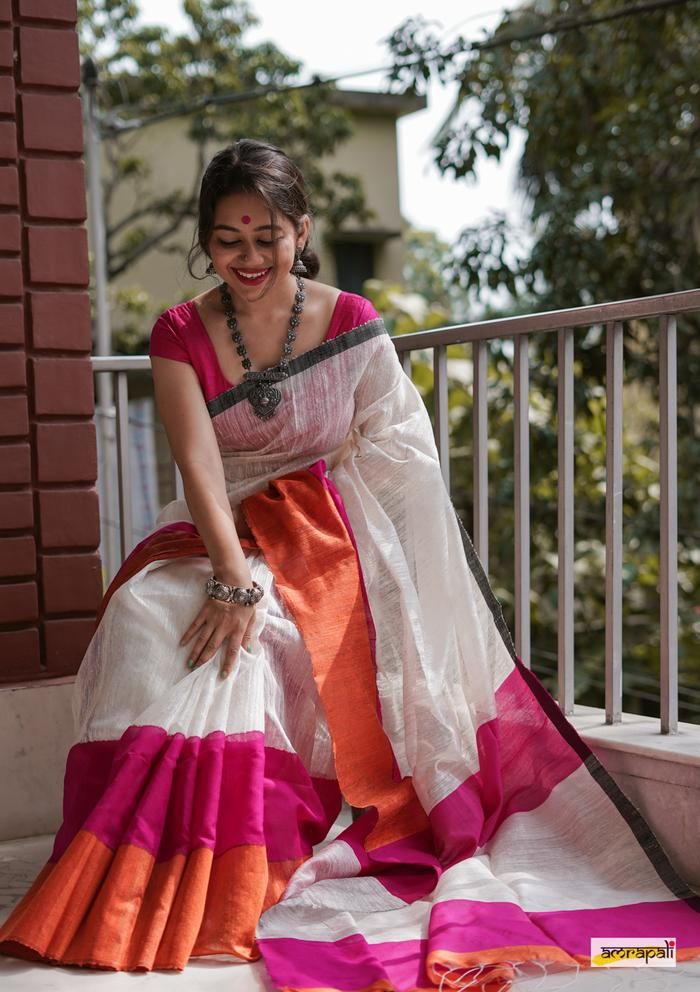 Saree is all about elegance. To get this pose perfectly, you need to slightly look down with elegance like you are engrossed in something. You can click it while both standing and sitting, because either way, it works.
23. Showing Your Plates Poses On Saree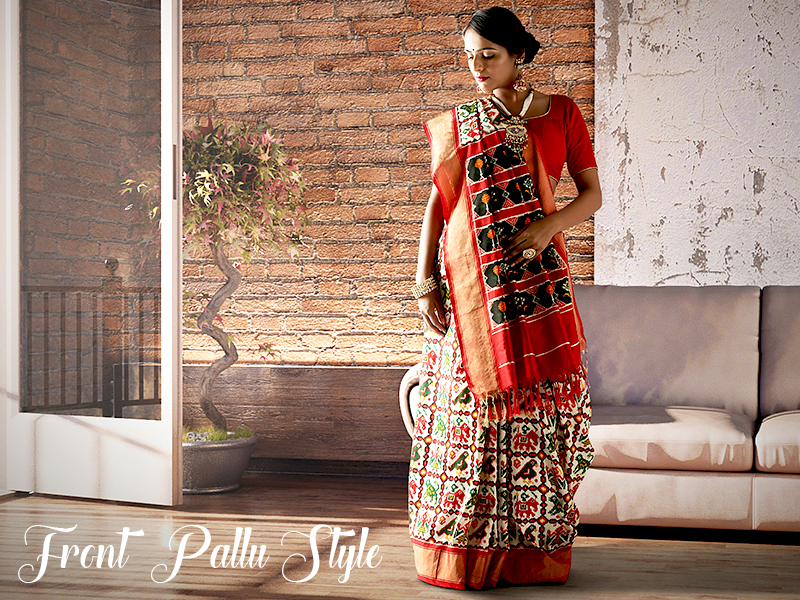 Stand straight or sit with crossed legs to show off your plates of the saree. And a beautiful smile with that will get all the attention you want. This is one of the easiest poses of all.
24. The Perfect Girl Saree Poses For Girls At Home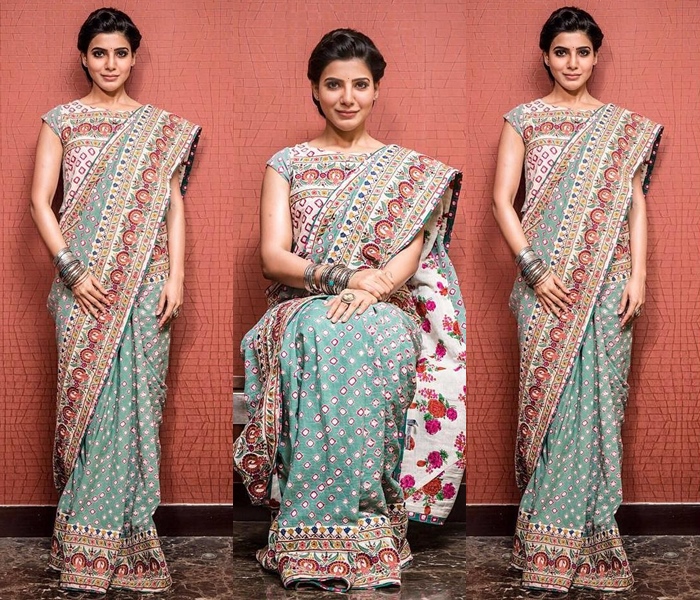 There are millions of ways to pose for sarees. However, a simple yet perfect girl pose will never get old. If you want to go for a perfect girl look, a small smile with a simple sitting pose will do wonders. Make sure that your background compliments your saree.
25. Simple Traditional Saree Poses For Photoshoot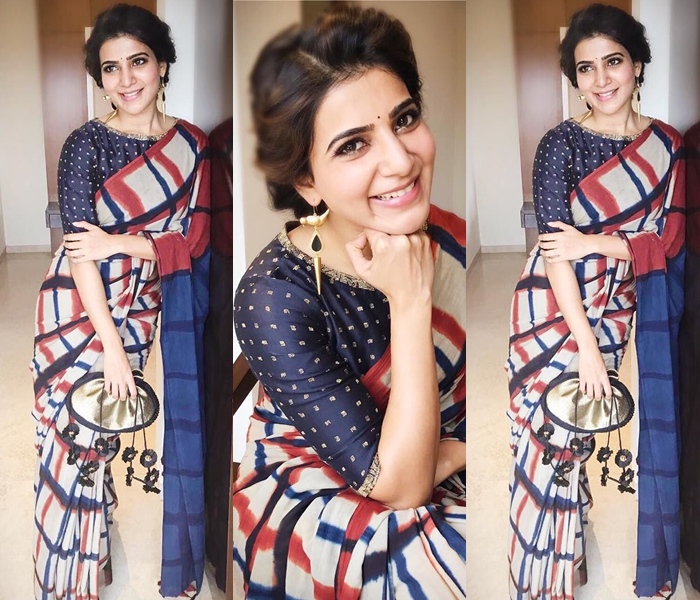 Sometimes, keeping things simple can get you the look you want. To get a simple yet sassy saree photo, just go near a big wardrobe, and pose gracefully. A slight bend or side pose with a natural smile actually sets your click right.
26. Adjusting the hair pose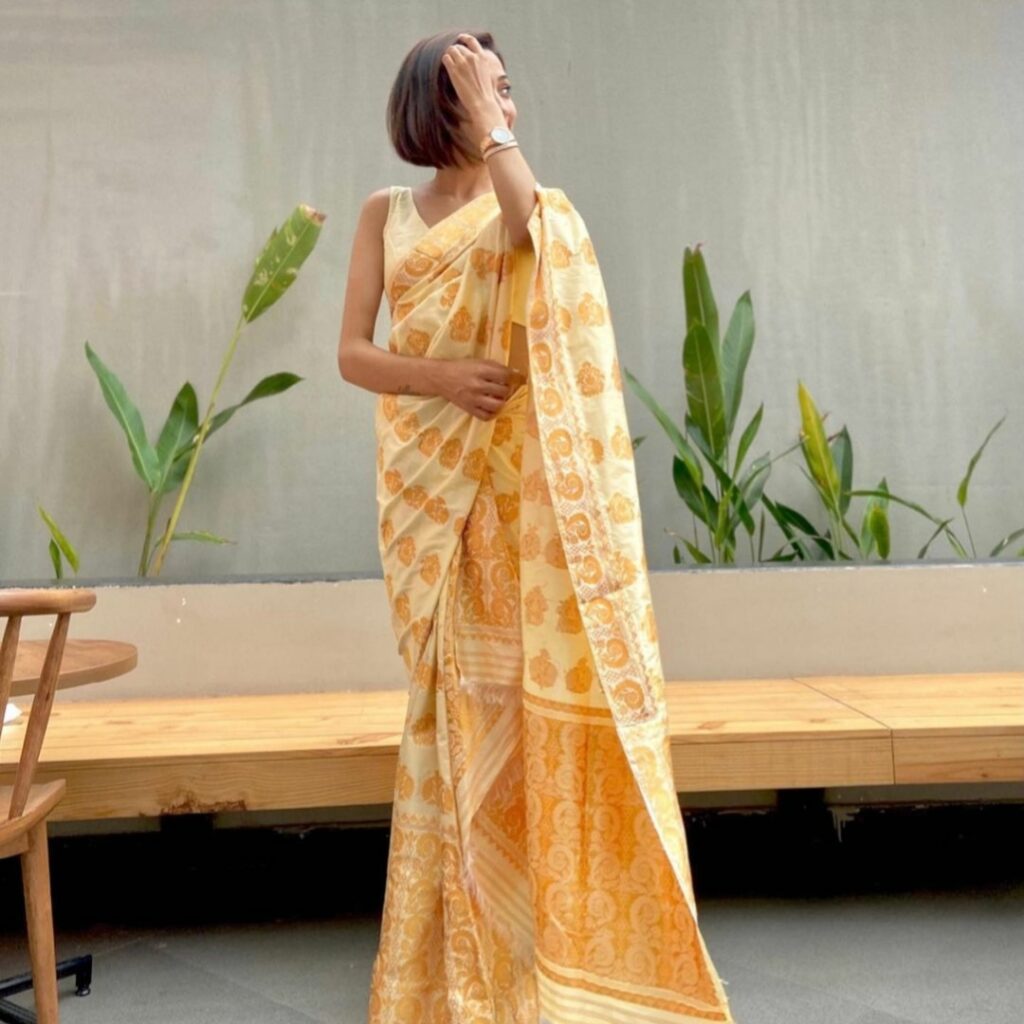 You can try this simple yet beautiful and elegant pose for that perfect saree picture. Stand by facing your body towards the camera, look sideways, and act like you are adjusting your hair with one hand. The trick part is to act natural and you are good to go.
27. Adjusting the Pallu Pose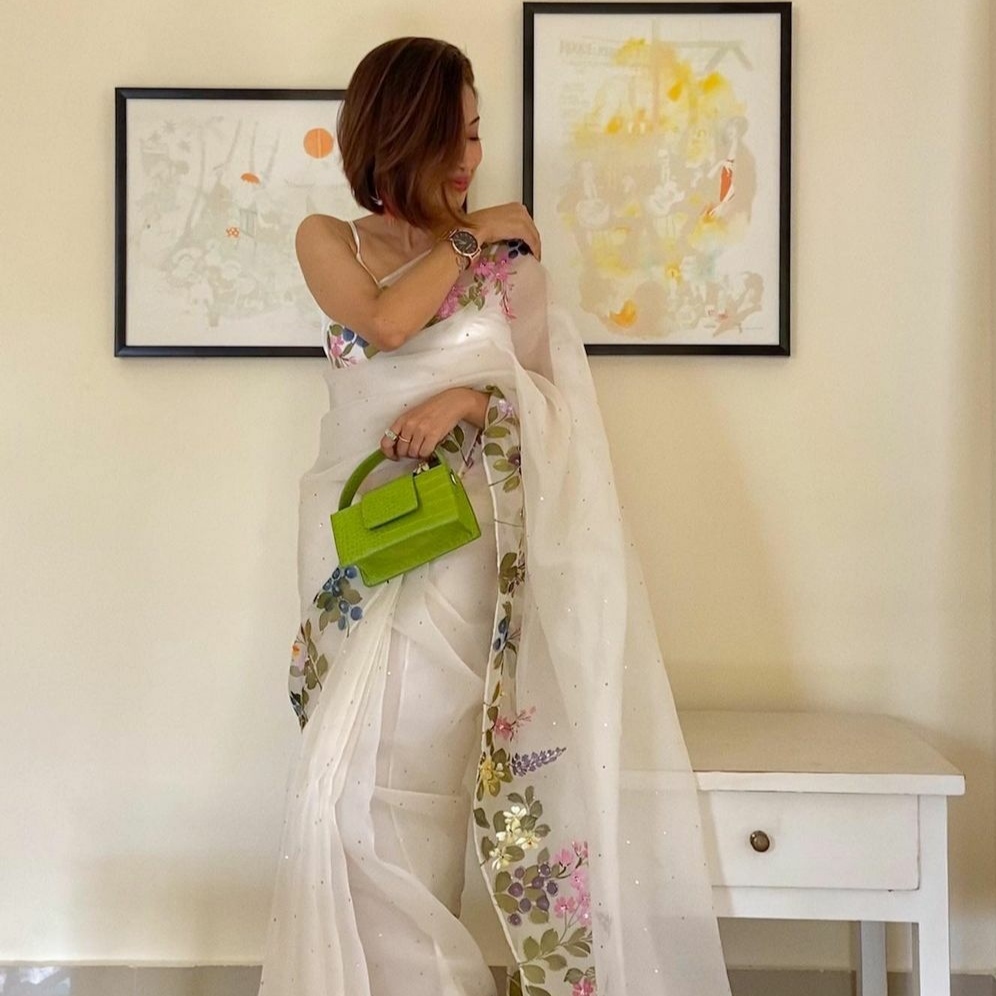 Posing while adjusting the pallu is very common, but if done right, it looks stunning. Try to bend one of your knees while you stand, and do not angle your body totally towards the camera. Keep one of your legs forward and try and act as if you are adjusting your pallu. Look sideways for a more natural photo.
28. Lean on the wall pose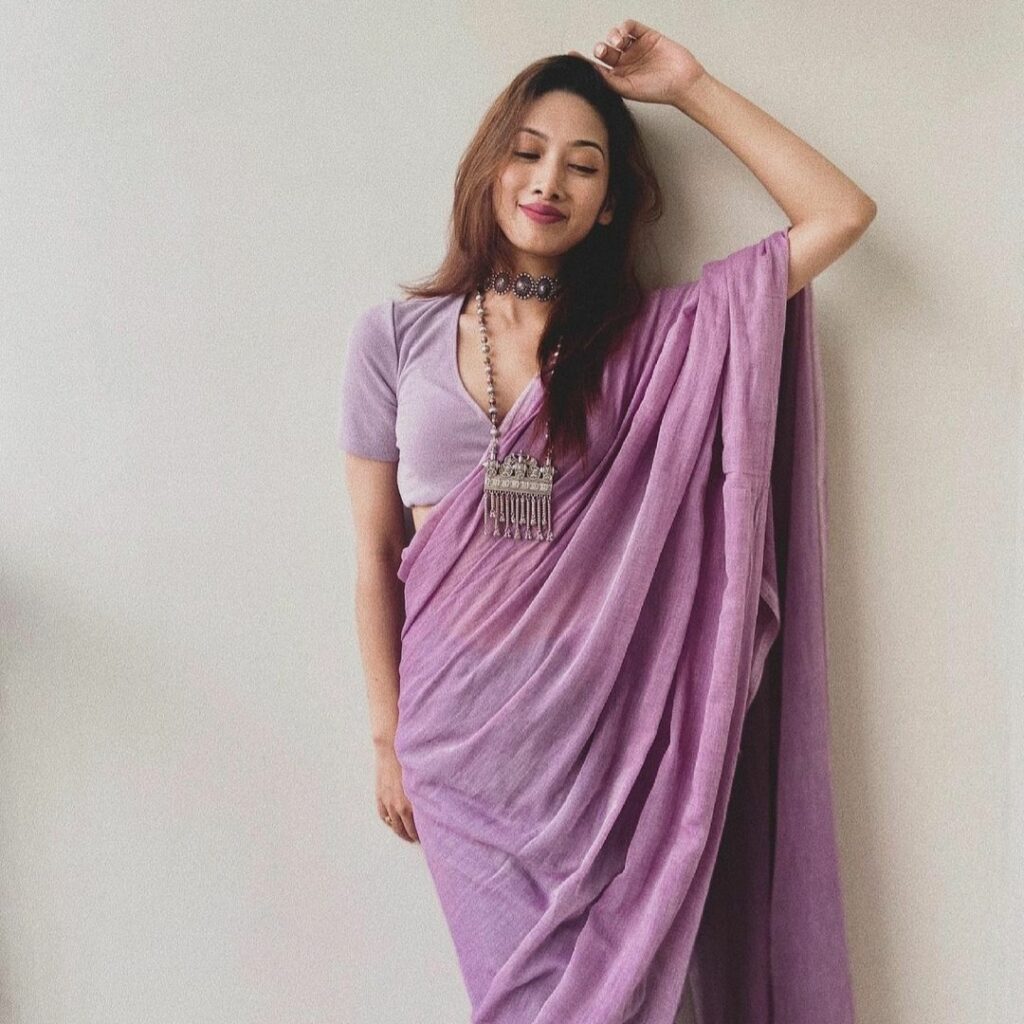 The relaxed and laid-back pose is the leaning on the wall pose. Lean your body on the wall, try to keep one foot forward. Raise one of your hands to give you a slim look as in the picture.
29. Hold a pea pose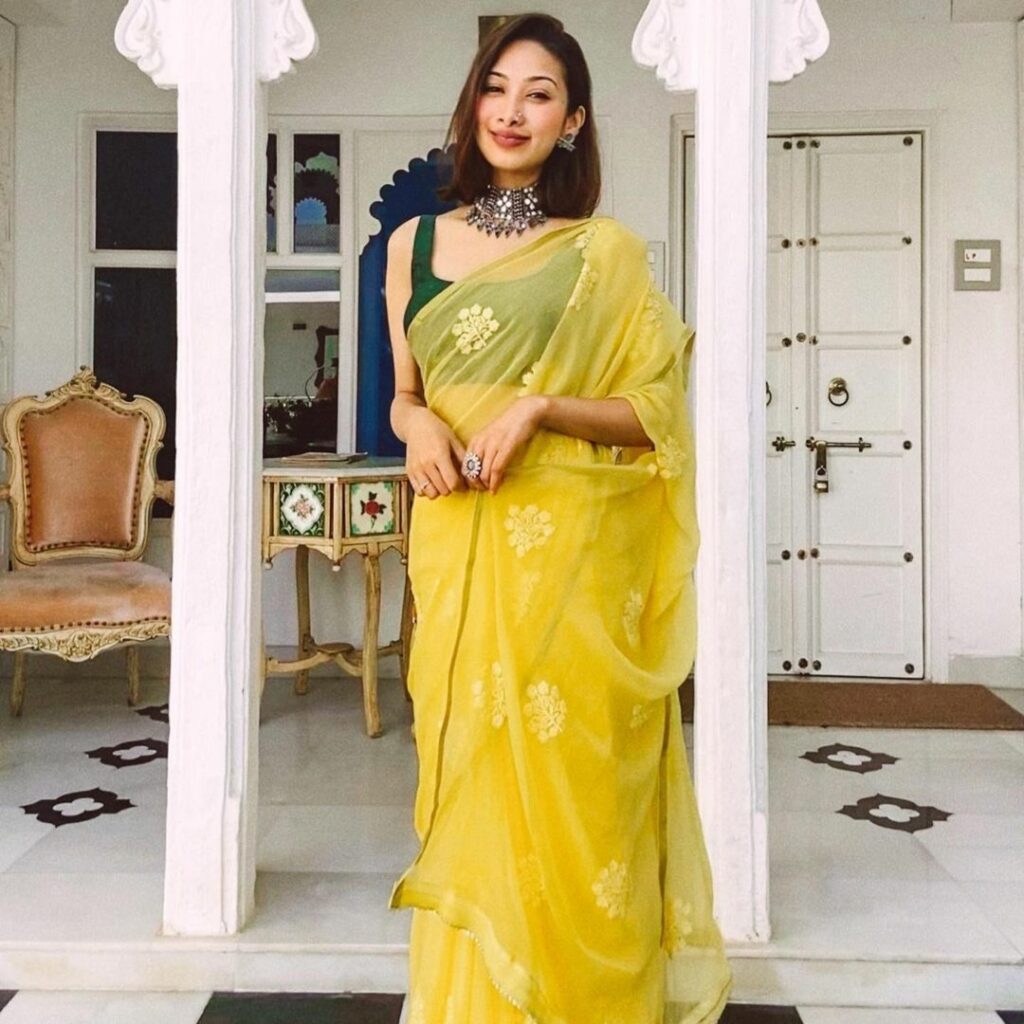 The simple, sweet, and pretty pose is the hold a pea or hold an invisible bag pose. Face the camera, keep your palms close and together as if you are holding an invisible bag or pea. Look into the camera and smile. The picture is going to turn out great!
30. The Look-Back Or Palat Saree Pose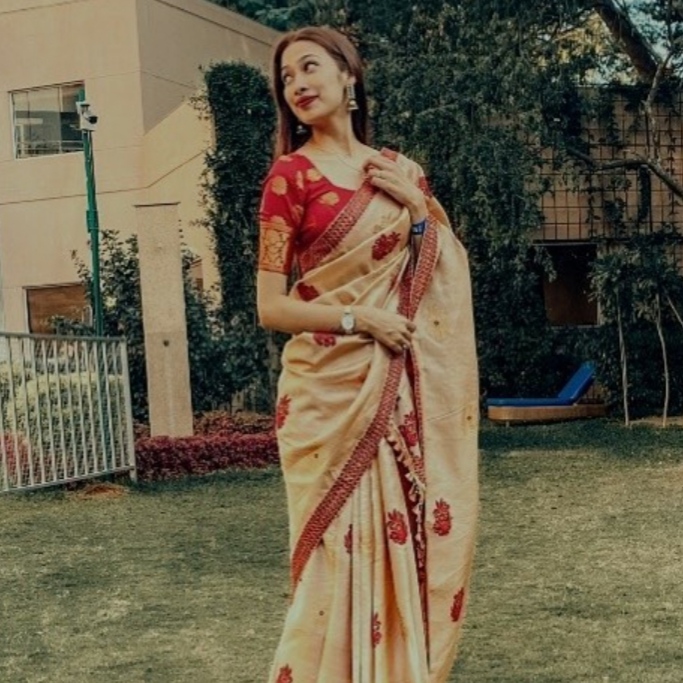 The lookback or palat pose, you can nail this pose by acting naturally. Stand sideways, do not face the camera. Just when the cameraperson is about to click your picture look back and smile.
Now that you know how to pose in a saree for a perfect picture at home, we hope to see your stunning pictures on social media. Bring out the best in stellar sarees and your stunning poses to click the perfect picture of yourself that you can cherish forever. Let's show them, no one can rock it like ladies!