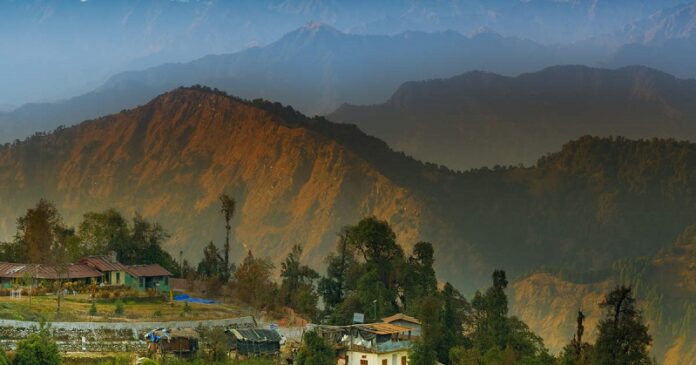 Morni Hills is the place to head over to for all the people who are dying for a mini-vacation. It's easy to lose your mind in the mundane of monotonous city life. Eventually, working day and night becomes tedious. Then comes a time when you reach a saturation point.
And at that time, you need to catch a quick break and release the stress you've been holding up. You will love to just pack up for a couple of days and leave to see a new place. It is good for your health and your soul. As a bonus, you can take pretty awesome pictures of yourself living the best life.
And, what can be a better place than a hill station? Yes, we are talking about Morni Hills which is in Haryana. It is a beautiful hill station with fresh air and an amazing view. If you are in Delhi, your spontaneous weekend road trips have a new destination on the list.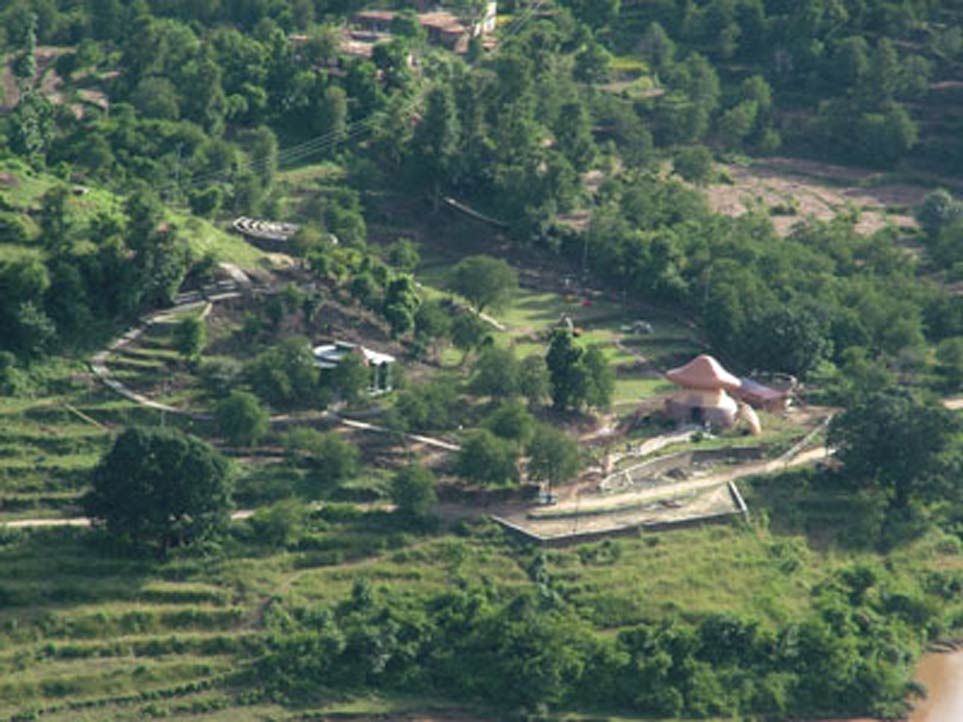 Here are all the details you need to know about Morni Hills in Haryana:
About Morni Hills Haryana:
Morni Hills is a beautiful hill station which is named after a Queen who reigned over the place. It is situated in the Panchkula district of Haryana. Morni Hills Panchkula vacation hub is the only hill station in the state. You won't need to worry about the quality of air once reach there because some clean and fresh O2 will wake up your foggy mind.
The picturesque view of Morni Hills Haryana is thoroughly enjoyable, as is the crisp air. You can witness the Shivalik ranges of the Himalayas. Morni Hills receives visitors from Delhi, Chandigarh, Haryana, and Punjab all the time, due to its convenient location.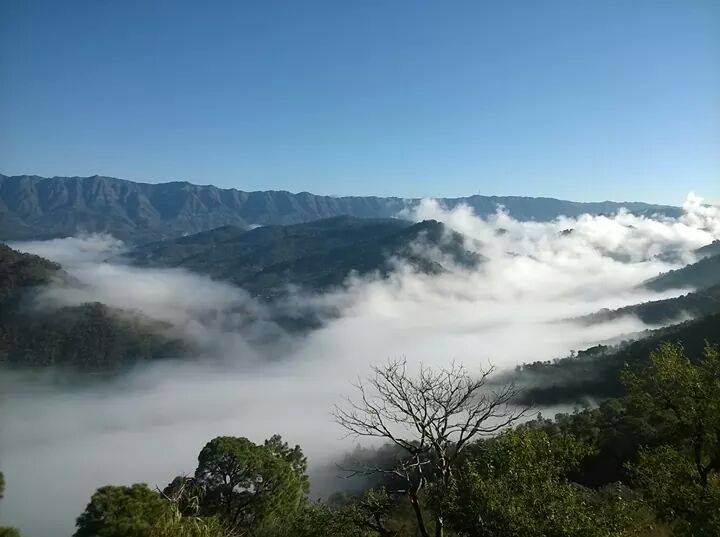 Be prepared to forget about the mundane problems in life at an altitude of 4,157 feet and embrace the wonder of nature at its best. Even though it was an underrated gem in the recent past, now people just can't stop visiting after one trip.
Best Morni Hills Weather To Visit:
Undoubtedly, the best time to go visit Morni hills is the winter which begins in October. Until the month of April, Morni Hills weather stays pretty pleasant. Since it gets way too hot, summer visits are inadvisable to this place. However, there's nothing stopping you from embracing the serenity of Morni hills if you are armed with sunscreen and lots of water.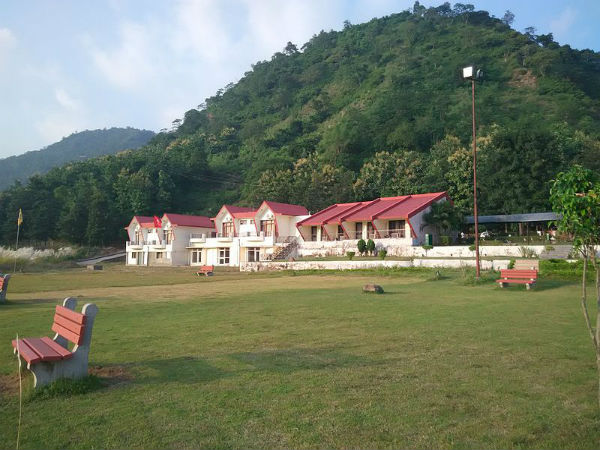 Reaching Morni Hills From Delhi:
Morni Hills Haryana is about to become your favorite getaway with just a 5-hour drive away from Delhi. Maps and NH44 are your best friends if you have your own car or are hiring a private cab. However, you can take a bus from ISBT Delhi to Chandigarh if you decide to enjoy the journey and pick a bus service. Get down at Zirakpur to take the local transport or get another bus to Morni Hills that will take you safely up the hills. It is quite easy to reach Morni Hills from Chandigarh.
If you crave a motor speed rush, biking to Morni Hills is also a memorable experience. It sounds like a great plan. However, obey all biking and traffic rules and pack your safety gear as well.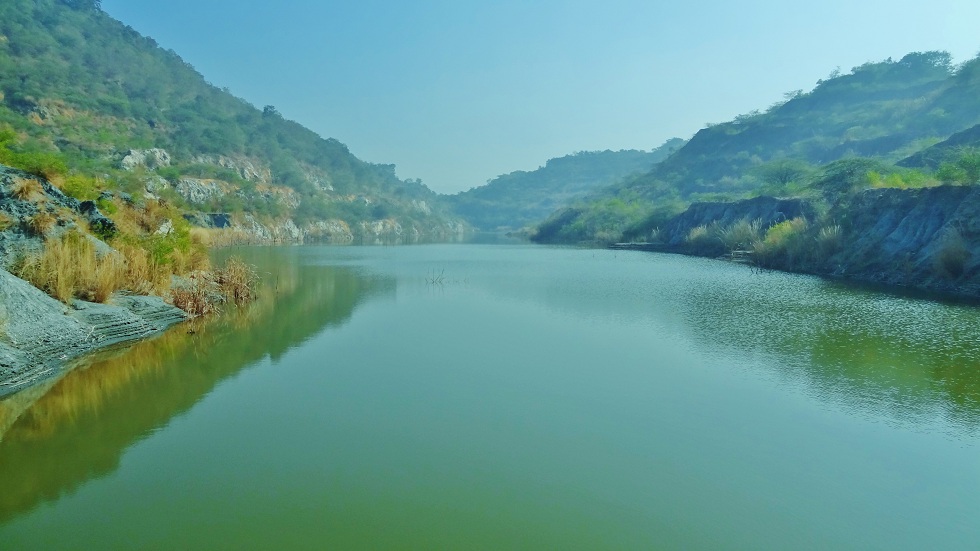 Accommodation – Morni Hills Hotels & Resorts:
Your options for accommodation will be pretty limited in Morni Hills Panchkula because it is a hill station. There are a few beautiful Morni Hills resorts and hotels that have a spectacular panoramic view of the hills.
This is the perfect opportunity to chill and do nothing when you visit there. Read your favorite book, have a cup of hot tea, or just gaze at the beautiful views in front of you. All the Morni Hills hotels have green surroundings regardless of their tariff.
Among all the hotels and resorts, Morni Hills Golden Tulip resort is the best one. The Golden Tulip Chandigarh-Panchkula is located amidst the picturesque Morni Hills. It is a 4-star luxury resort with a comfortable 45-minute drive from Airport and a 30-minute drive from the railway station. The beautiful location of the Morni Hills Golden Tulip Resort makes it an ideal choice for leisure as well as business travelers.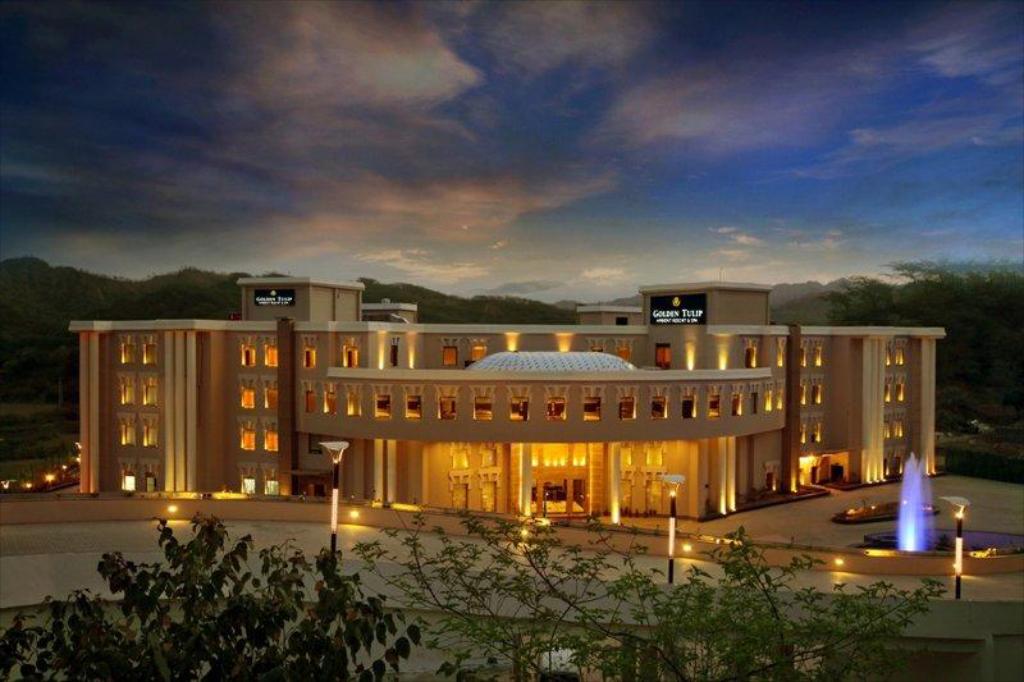 Places To Visit In Morni Hills Panchkula:
Morni hills near Chandigarh is an understated hill station with hidden gems of places. These places are time capsules of bygone eras. After reaching there, you can either rest or start exploring the area at once.
1. Adventure Park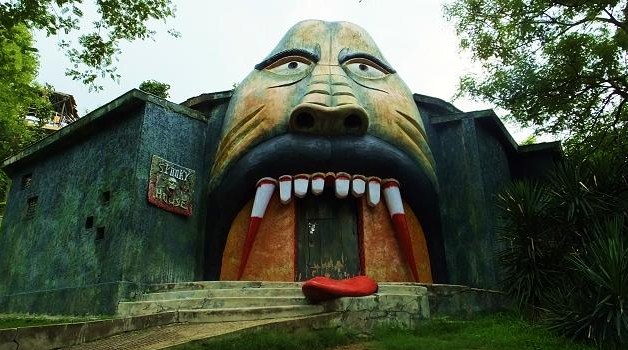 The adventure park in Morni Hills has adventurous and recreational yet safe activities such as a Burma bridge, climbing nets, and zip-lining. In order to encourage tourist activity, this was established by the Government of Haryana. Even though this place has a lot of potential for growth, it is still fun for the kids to play here and a nice picnic spot.
2. Morni Fort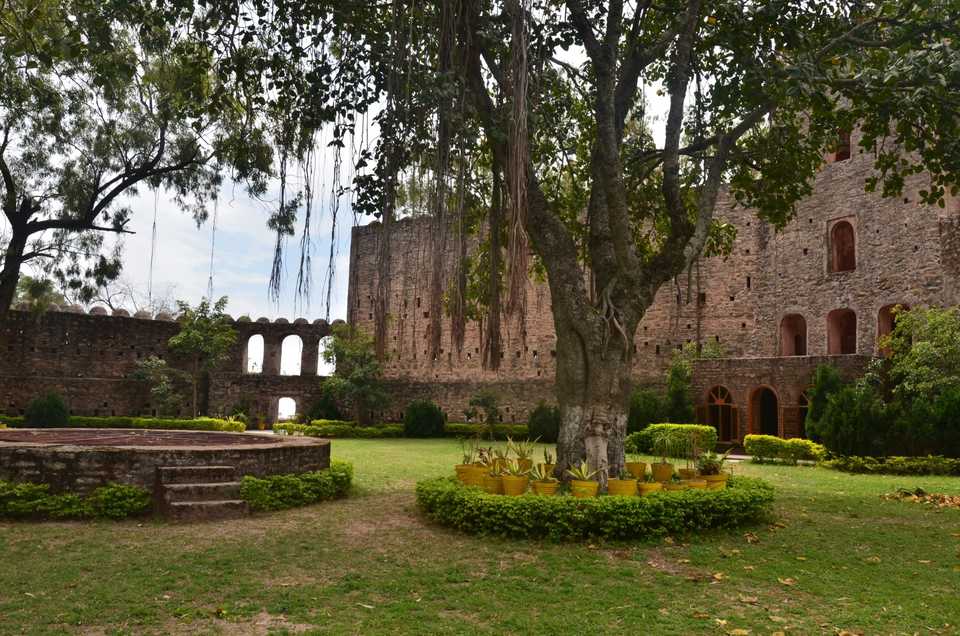 The Morni Rani or the Morni Fort belonged to the queen who once reigned over the land there. This fort was built in the 17th century. It looks humble yet imposing situated atop the hill. However, before it was restored into a luxurious resort, this place was once in ruins. The place has since then been well preserved. Now, it has green lawns for you to sit and relax. Laying back on the green grass is a great thought to catch your breath because you will need to go on a trek to reach this fort.
3. Tikkar Taal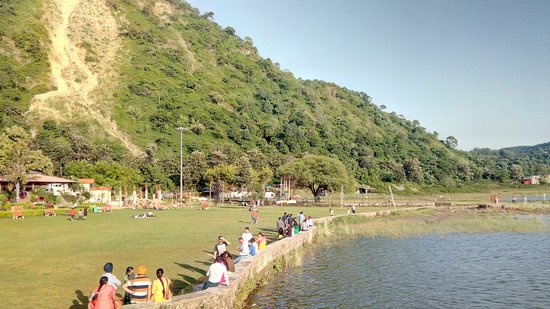 Morni Hills Tikkar Taal is a tranquil lake. You can reach there by a short drive downhill on a narrow road. This waterbody exudes vibes that take relaxation to the maximum level as it is surrounded by mountains. As you listen to the birds chirping away, just sitting there would calm your frayed nerves.
Even with the presence of a popular picnic spot, you can find perfect solitude in Morni Hills Tikkar Taal. The lake is maintained by the Haryana Tourism Department. That is why you will find a small restaurant selling snacks and drinks. Since there are camping and other activities held here during the summers, the kids will love it the most.
4. Thakur Dwara Temple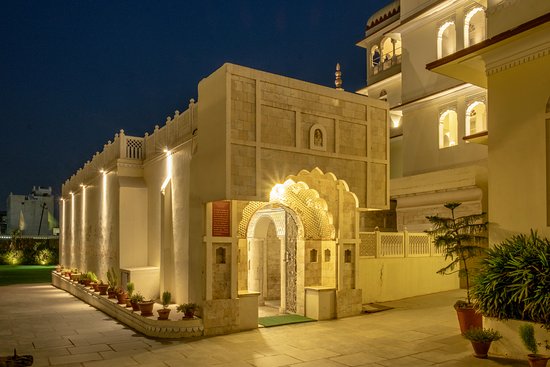 You will find a small pink structure on your way to Morni Hill Tikkar Taal or back that will coax a second glance from you. This is an ancient temple dedicated to Lord Krishna and is credited to the Pandavas. It was built in the 10th century. You'll love the intricately carved stone structure if you love art.
Presently, a modern cemented structure surrounds the temple. The dome of the temple creates a beautiful contrast between the past and present. As per the legend, Morni Hills Tikkar Taal is the temple is called Pandava Temple and is the lake from Yaksha Prashna in Mahabharata.
5. Nanda Sahib Gurudwara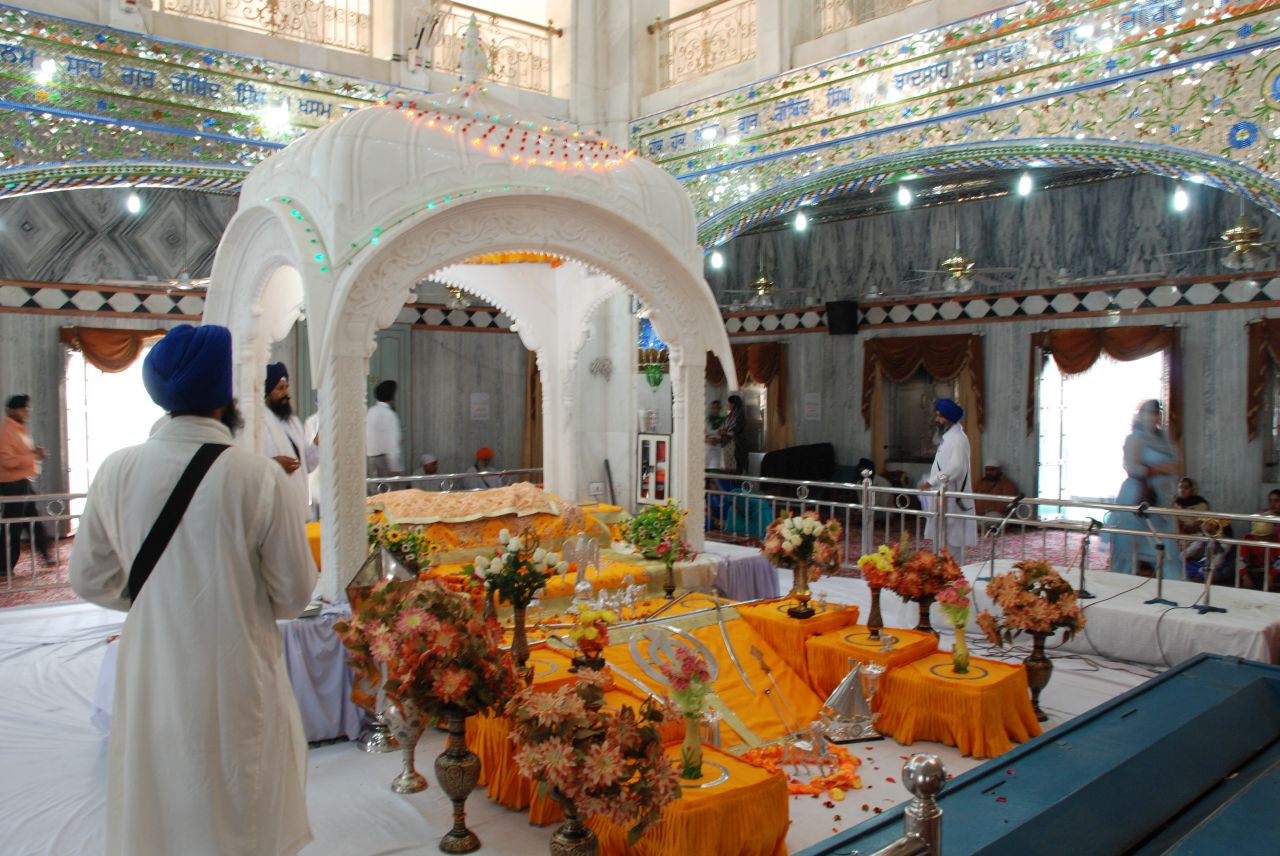 Nada Sahib Gurudwara is a place where you can embrace your inner spirituality. It is beloved by the Sikhs around the area. It is believed that the tenth Sikh Guru, Guru Gobind Singh, had spent some time resting at this spot before heading towards Anandpur. Subsequent to the victory at Bhangani, he was journeying to Anandpur in 1688 AD.
Another important point is that how the river Ghaggar-Hakra creates an atmosphere of spirituality and oneness with God and nature. Ghaggar-Hakra flows near the Nanda Sahib Gurudwara. You'll appreciate the calmness and positivity emanating from this place.
Travel Tips For Morni Hills: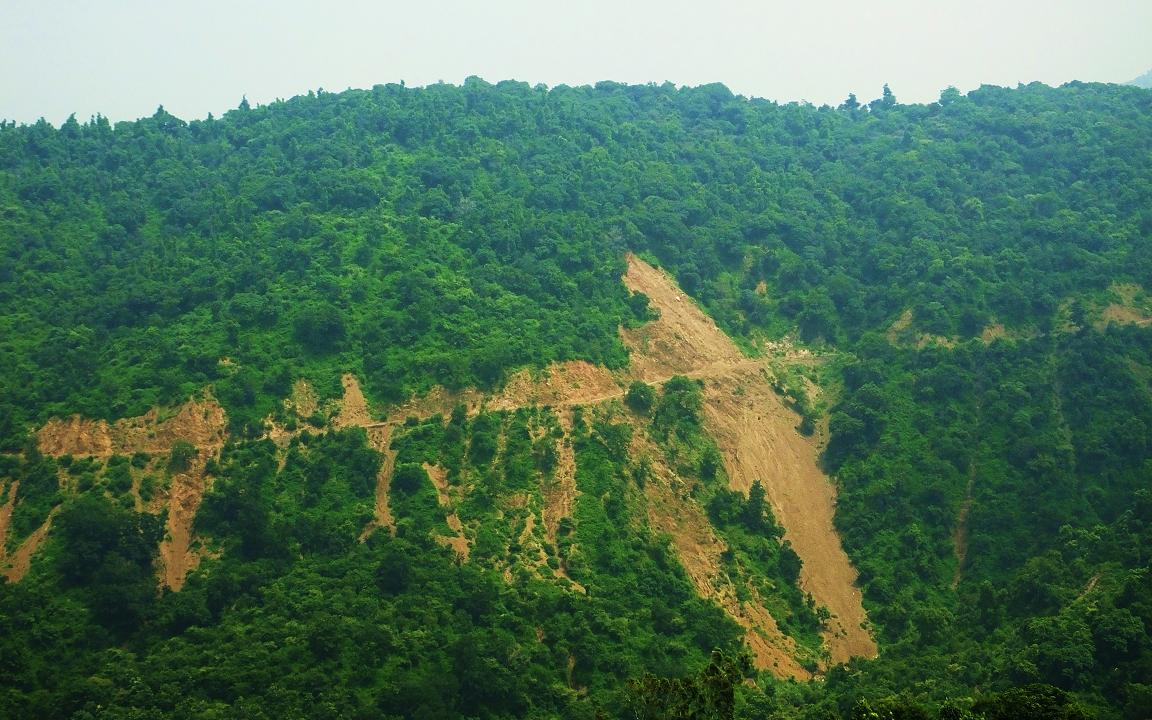 1. Morni Hills from Delhi is quite close. That is why the nights and early mornings get cold. So, remember to stay warm and carry an additional sweater.
2. There aren't many options for food in the Adventure Park. So, carry food for your trip to the Adventure Park to have a nice picnic.
3. Wear appropriate clothing to avoid scrapes and scratches because the trek to the fort is about 1200 meters.
4. Try not to travel after dark because the descent back from Morni Hills is a bit steep.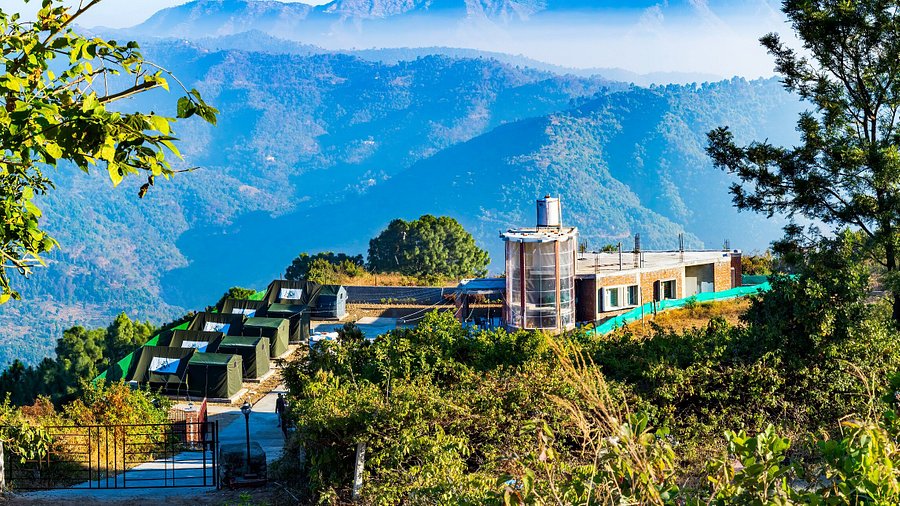 5. Since the place is not all that crowded, remember to carry your safety gear and follow the map correctly.
6. As the fog may hinder your vision on your way, avoid driving yourself in the thick of winter.
Visiting Morni Hills from Chandigarh or Delhi is not a life-changing experience. However, it is a welcome break from your hectic life when you feel yourself dragging your feet. Finding a balance between leisure, work, and recreation is important for your physical and mental health.
So, next time when you feel exhausted from life, grab a couple of comfy clothes, and head right to Morni Hills near Chandigarh. The days are fresh and beautiful in Morni Hills and the nights are even more serene with the distant lights glowing softly.
Read more: Things To Know About Chakrata Hill Station In Uttarakhand Before Visiting