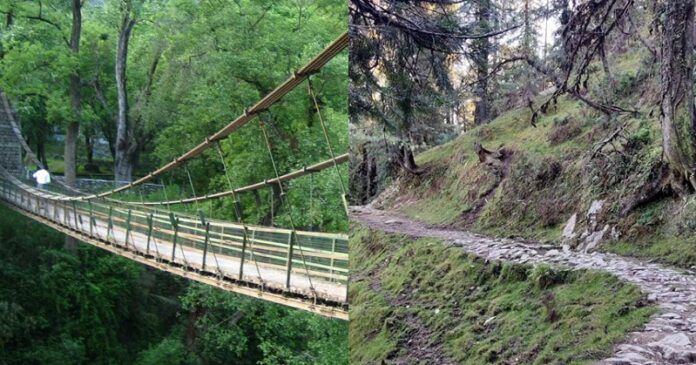 Chakrata, a cantonment in the Garhwal Himalayas in Dehradun district lies at an elevation of 7500 feet. While the hill station lies approximately 89 kilometers from Dehradun city, it lies approximately 323 kilometers from Delhi. As a summer retreat, the Chakrata hill station was developed by British rulers for the high executives, just like other cantonments of India.
Historically, Chakrata falls in Jaunsar – Bawar region where Bawar refers to the upper snow-clad region and Jaunsar refers to the lower part of valleys. The region is enclosed by River Yamuna in the east, Himachal Pradesh, and Uttarkashi in the North, River Tons in the west, and Dehradun in the South. The habitats of this area trace their origin back to epic Mahabharata and call themselves Jaunsaris.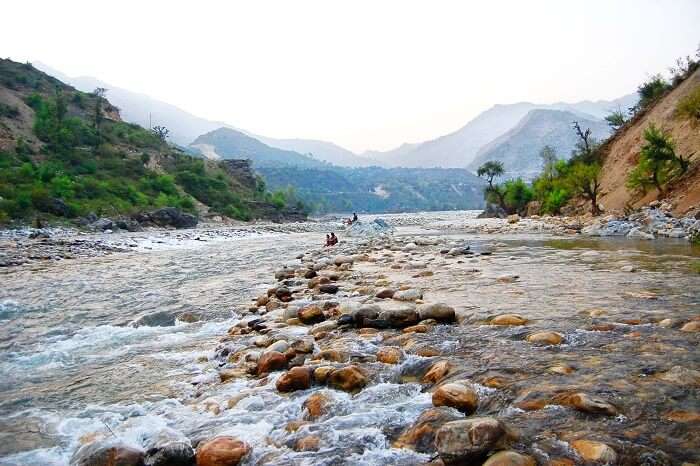 The green town Chakrata hill station is completely circumscribed by spruce, pine, and deodar trees making it hardly visible from outside. Chakrata Uttarakhand has a population of 5000 with few well spread beautiful homes. The Pahadi people of Chakrata will leave you smiling with experiences to cherish forever.
How To Reach Chakrata Hill Station?
Chakrata Uttarakhand can be reached by car, bus, train, or cab from Delhi. The nearest railway station and airport is at Dehradun. To reach Chakrata, one can hire a cab, or take a bus from there. However, the best way is to take a self-drive road trip. There are two possible routes, but the first route is preferable to avoid heavy traffic at Meerut and Saharanpur, and also because it is a highway.
Route 1: Delhi – Panipat –Karnal – Yamunagar – Ponta Sahib- Chakrata
Route 2: Delhi – Ghaziabad – Meerut – Saharanpur –Dakpathar – Chakrata
Time to reach: With 1-2 stops, 8-9 hours
Condition of Roads: Roads are in excellent condition with fully graveled highway roads. Only after Ponta Sahib, the roads start getting steeper.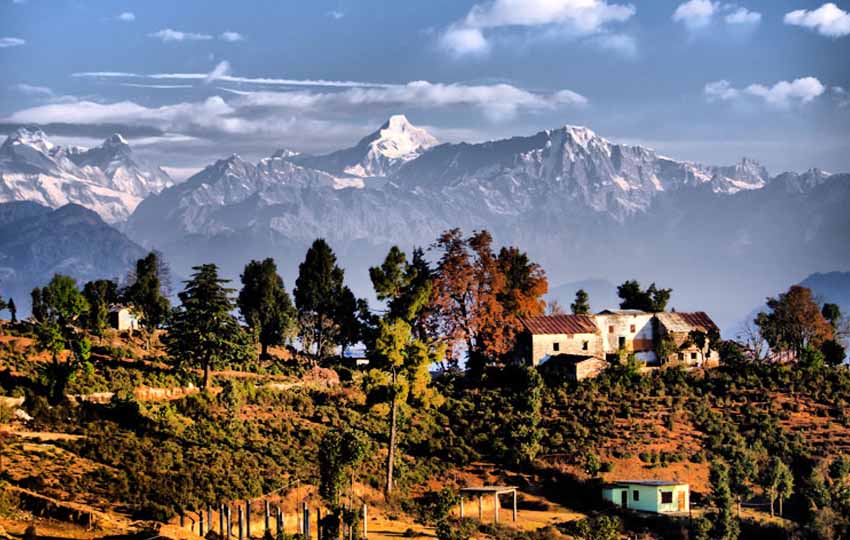 Best Chakrata Weather To Visit:
Because of the pleasant Chakrata temperature, it can be visited throughout the year except for few areas like Deoban. Due to heavy snowfall, Deoban gets cuts off by road in winters. Weather in Chakrata is beautiful during summers and freezing during winters despite being in the lower Himalayas.
Winters: December to February. Chakrata temperature lies between -5 to 15 degrees Celsius
Monsoons: July to September. Roads become highly slippery
Summers: March to June and Temperature between 10 -30 degrees Celsius
Autumns: October to November
Accommodation In Chakrata Uttarakhand – Chakrata Hotels:
When it comes to accommodation, Chakrata has limited options that are worth staying in. Some of the famous hotels are Hotel snow valley, Himalayan Paradise, Hotel snow view, Uttarayan, and more. Among these, Himalayan Paradise is the most famous one. It lies around 7 kilometers from the city. Most of the Chakrata hotels have a snow view and also offer the perfect valley views. They have decent rooms with good food as well. So, you can enjoy some sitting in the open while admiring mountains and greens.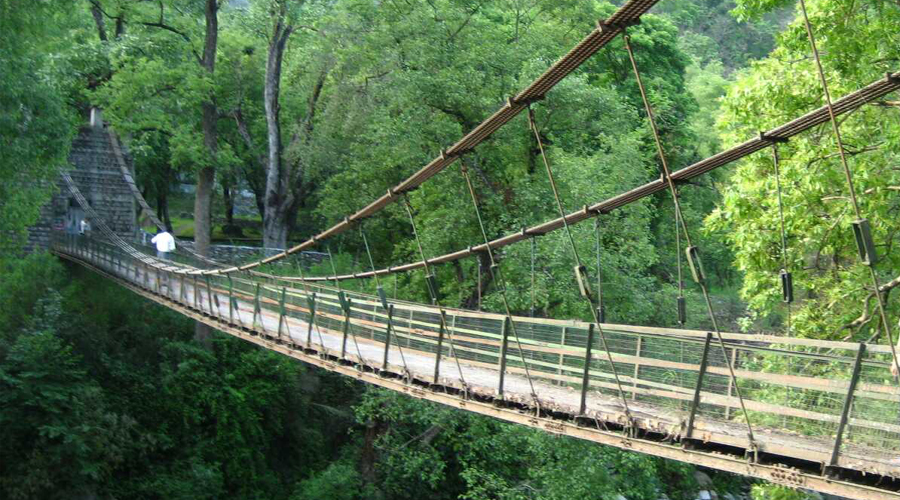 Enjoy Local Cuisine In Chakrata Uttarakhand:
Chakrata is a relatively small town and that is why it does not have a lot of fancy dining options. However, you will surely find some really good Indian, hilly, and Chinese cuisine there, even in the limited number of restaurants and cafes that it does have. You should definitely check out the local Dhabas and restaurants to enjoy the local hilly food like Gucchi. You will get an amazing culinary experience that you'll always cherish.
Related: Things To Know Before Going To Morni Hills In Haryana
Attractions Of Chakrata Hill Station:
The secluded hill town Chakrata looks quite green, shadowed, and silent. It offers the quaintest experiences to its travelers and tourists. This amazing place has some major attractions which you would love to visit for the adrenaline rush. Here's the list of places you must visit in Chakrata Uttarakhand:
1. Deoban
Deoban is made up of two words, Deo and Ban, where Deo means Deodar and Ban means forests. So, it is surrounded by a dense Deodar forest area that is 18 kilometers away from Chakrata and at 10,000 feet. The place is a nature's paradise with heaven for adventure junkies and unprecedented beauty. To get a panoramic view of the Himalayas, you can walk to the Vyas Shikhar point. Historically, it is believed that the Hindu epic "Mahabharata" was written at this place by Sage Ved Vyas. One of the most exciting things to do in Deoban is to watch different types of birds. However, make sure to turn back by 6 pm because it gets pitch dark and looks haunted after that.
Note: The road of Deoban is quite unraveled, steep, and narrow. Expect a lot of traffic jams by sheep, buffalos, and cows. So drive with full concentration and be really slow because the roads get too slushy after rains.
2. Tiger Fall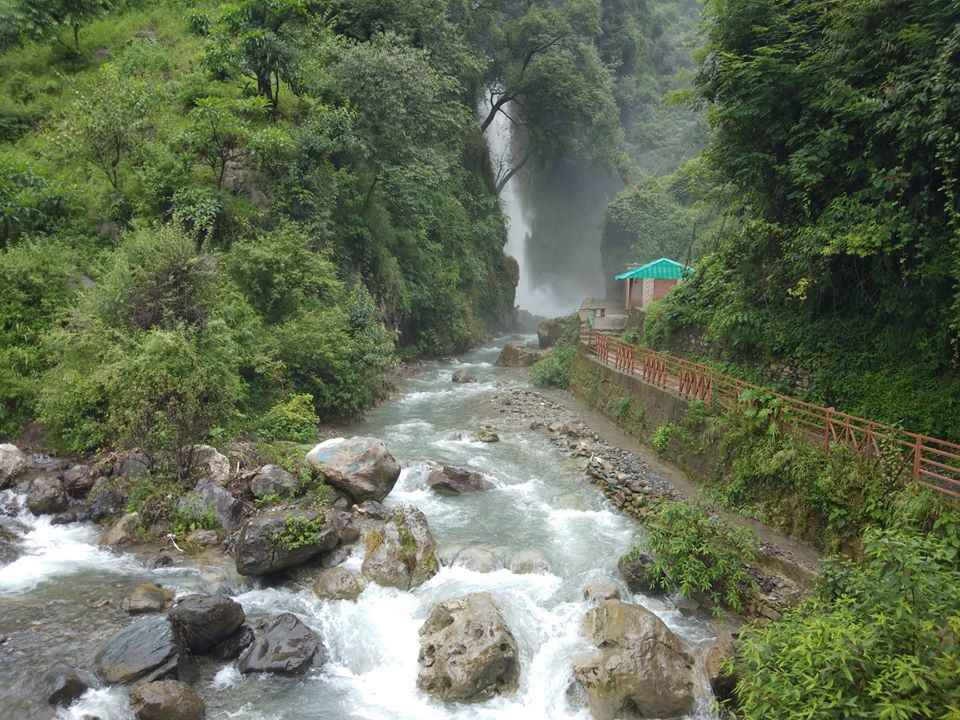 The 312 feet high fall lies completely hidden among the mountains. It can be sighted from above just as a normal stream. Through the oak and rhododendron trees, you have to trek for 5 kilometers to reach the waterfall or can take a car till one point and then walking for almost 1.5 kilometers. The fall looks mysterious and leaves one spellbound. The fall makes a roaring noise like Tiger after plunging down into a small pound, that is why it is called Tiger Fall.
3. Chilmiri Neck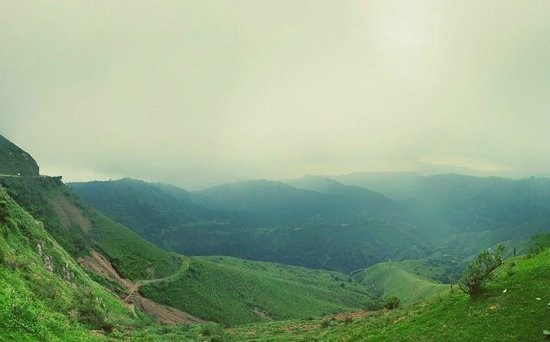 The Chilmiri point is locally famous as the sunset point. This green plateau lies 4 kilometers from the Chakrata market. The road to reach this point is steep but well graveled. It offers a breathtaking view of the surrounding mountains and peaks. Also, the dense forest around ensures a lovely time for the birders. It is quite famous for its panoramic view of the region.
4. Kanasar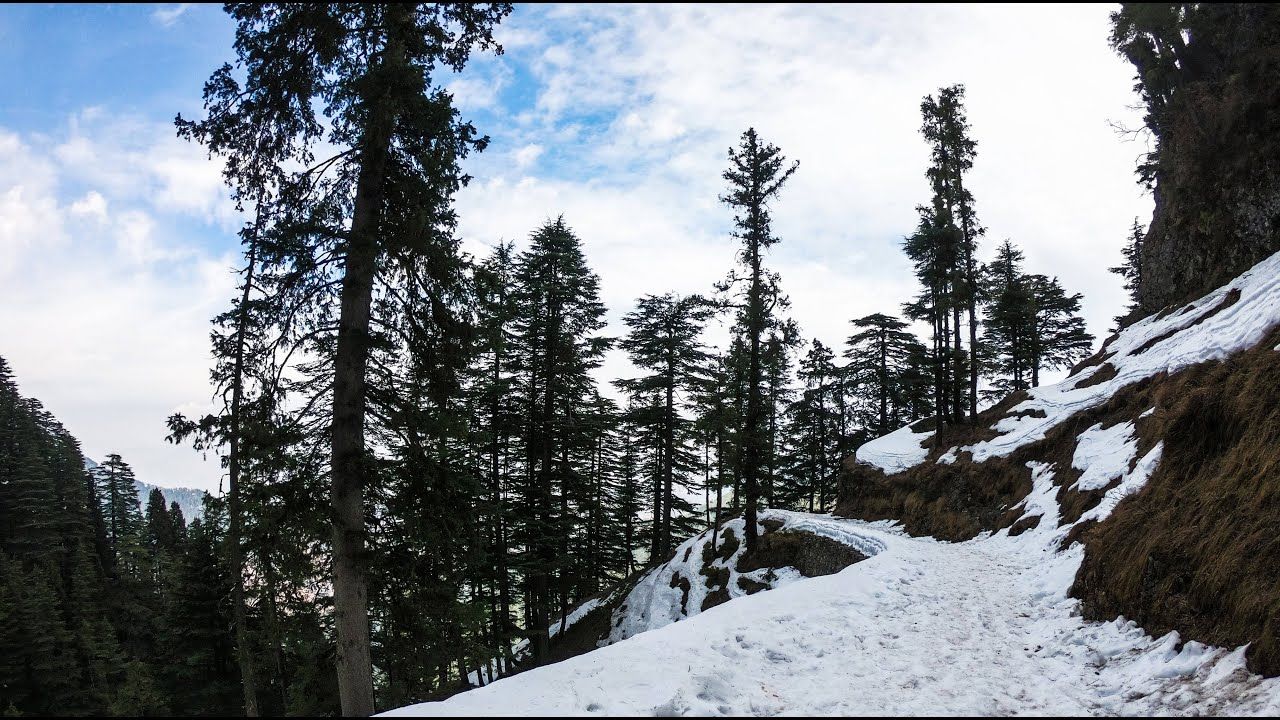 Kanasar is another Deodar forest near Chakrata hill station. It lies 25 kilometers from Chakrata market on Chakrata. This is a famous picnic spot where you can bring your own camping equipment or take up from the camps that offer that equipment. The place houses Asia's biggest and largest deodar trees. It is rated as Asia's best Deodar forest. The proud Kanasar temple lies just nearby the Forest Rest House at an elevation of 2166 meters between the meadows. It is a delightful place for all camping enthusiasts, trekkers, and tourists.
5. Budher Caves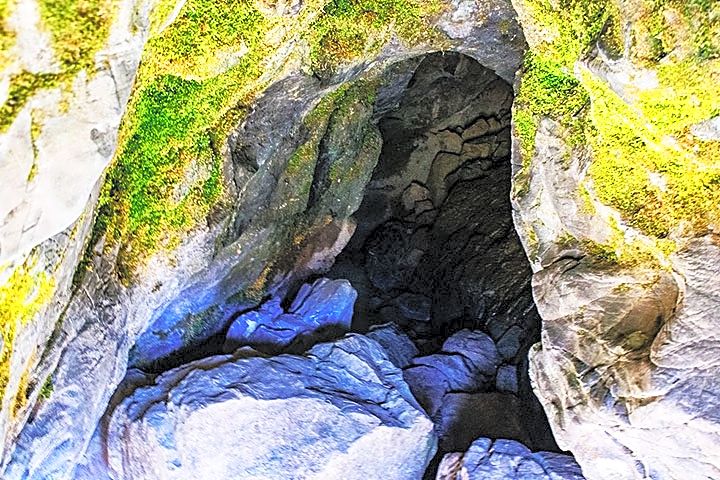 The Budher caves lie at a distance of 30 kilometers from Chakrata and at an altitude of 2738 meters. These stalactite and stalagmite caves are also known as Miola Caves because they were discovered by German Explorer named Miola. The caves are extended up to 150 kilometers in length. The trail to the cave is really narrow but breathtaking. Just like Kanasar, the entrance is surrounded by the beautiful green meadow and also has an ancient Temple.
Note: The route inside the caves is really complex. So, don't attempt them without a guide.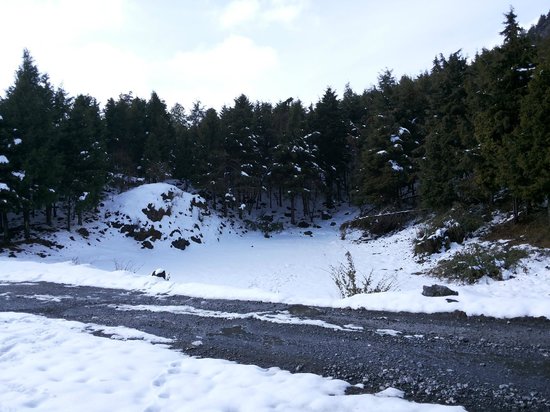 Important Points:
1. Since Chakrata is a cantonment area, obey the rules and regulations.
2. The roads are narrow and get highly slippery after rains. So, drive slowly and carefully.
3. The Chakrata temperature changes here drastically. So, remember to carry some woolens in summers as well, just in case.
4. For accommodation, make the reservation prior to your visit. It is almost impossible to get a reservation on the spot.
5. Do not litter anywhere in the mountains and keep it clean.
Overall, Chakrata is a perfect weekend getaway for those who want to experience the serenity of nature and are in search of peace, away from the city's hustle-bustle.
Read more: 15 Best Hill Stations In India To List & Visit For Your Next Trip