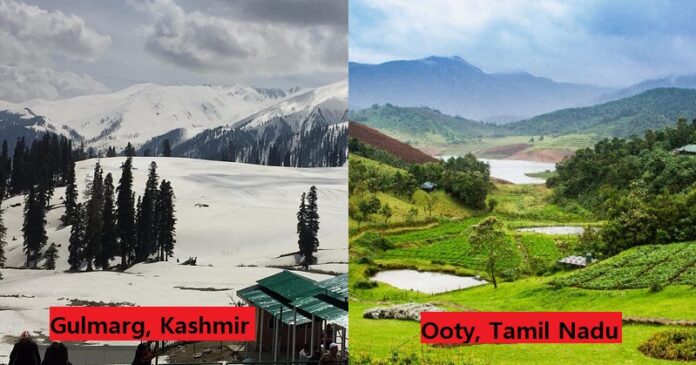 India has some of the most gorgeous hill stations in the world. Some of which are ideal for a romantic getaway and others which are simply ideal for a fun family trip. One feels rejuvenated from inside when they breathe in the fresh mountain air, gaze at the breathtaking views, and lose themselves in the beautiful environment.
The air of the mountains is exactly what you need to recharge, discover yourself, and have the time of your life.
Here are the top 15 hill stations in India to add to your bucket list and visit on your next vacation:
1. Dharamshala, Himachal Pradesh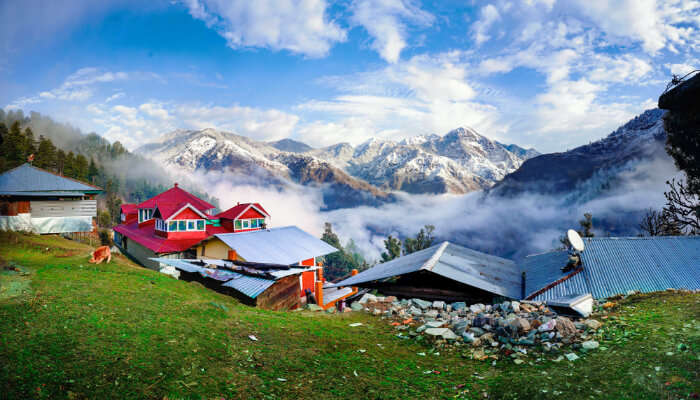 The holy Dalai Lama lives in Dharamshala, Himachal Pradesh. It is surrounded by steep mountains and rich deodar and cedar woods. It is one of the most famous and beautiful hill stations in India. It is separated into two parts, Dharamshala and McLeod Ganj, and is located at an altitude of around 1,487 meters in the Kangra Valley.
2. Darjeeling, West Bengal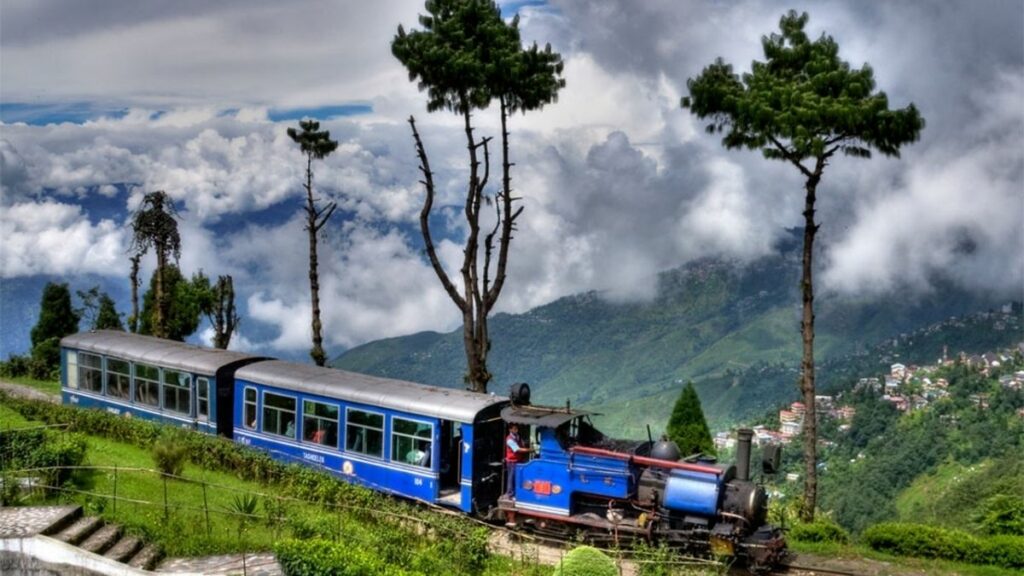 This hill station in India is recognized for its scenic beauty and panoramic vistas. It has everything for a holiday, from the world's third-highest mountain to exotic animals and adventurous sports. The hill station in India is well-known for its exceptional tea varieties as well as the Darjeeling Himalayan Railway.
3. Gulmarg, Kashmir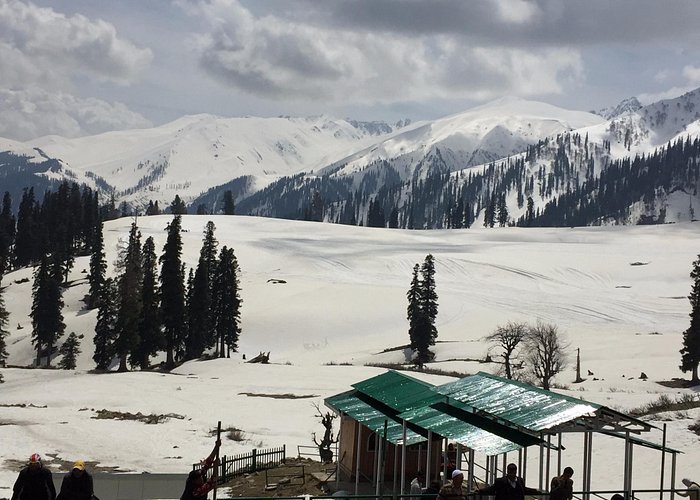 A lovely hill station located 56 kilometers from Srinagar and surrounded by the gorgeous Himalayas. Gulmarg, popularly known as the Meadow of Flowers, is tucked away in the gorgeous valley of Kashmir and is nothing short of a magical world. It is well-known for its legendary beauty and tourist attractions. Apart from its natural splendor, it offers winter adventure sports, trekking, and golfing.
4. Mirik, West Bengal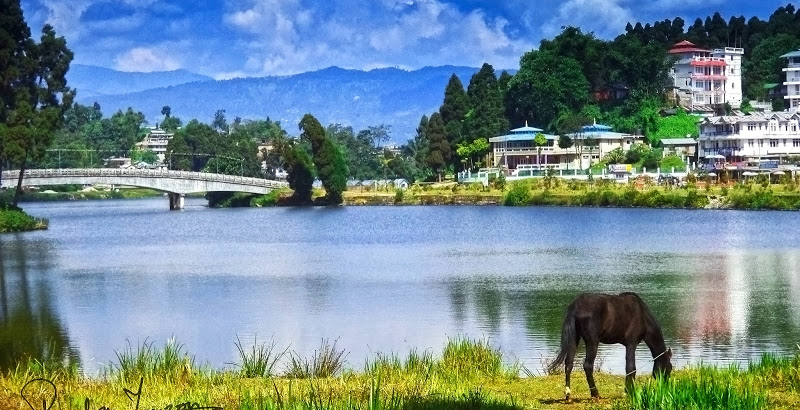 Mirik, a lovely hill station in West Bengal, is known for its breathtaking beauty and simple accessibility, making it a great family holiday destination in East India. It has everything for a vacation, from boating activities for a romantic retreat to temples for the devout to orchids and gardens for nature's child.
5. Munnar, Kerala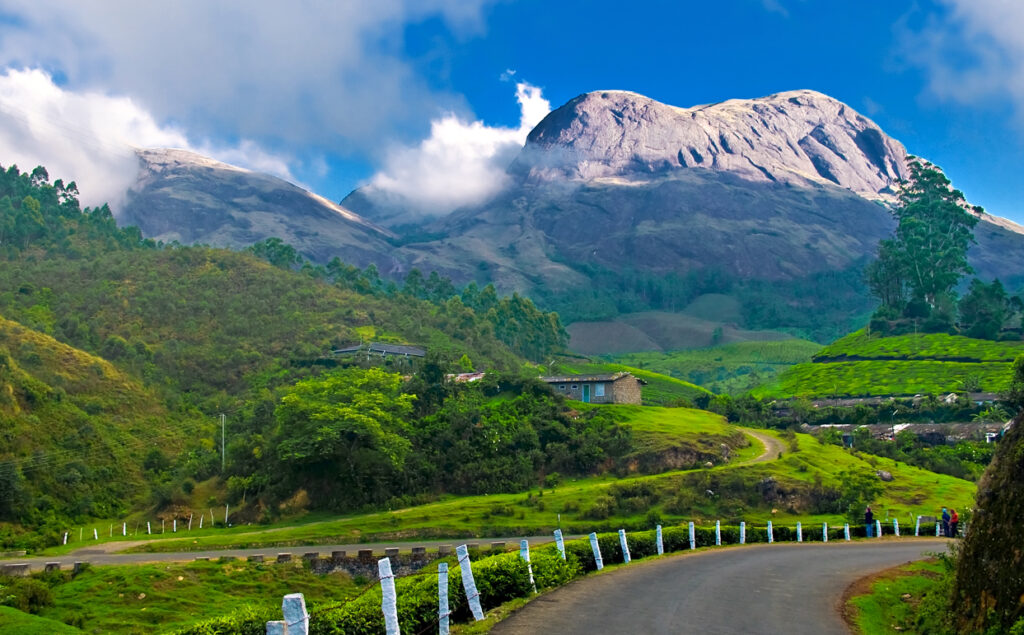 Munnar is a lovely hill station in Kerala's Idukki district, which is part of India's the Western Ghats. Munnar is a green hill station with lush green tea plantations and a magnificent landscape, making it one of India's top hill stations. There are various romantic hotels and activities for newlyweds in this beautiful hill station in Kerala.
6. Manali, Himachal Pradesh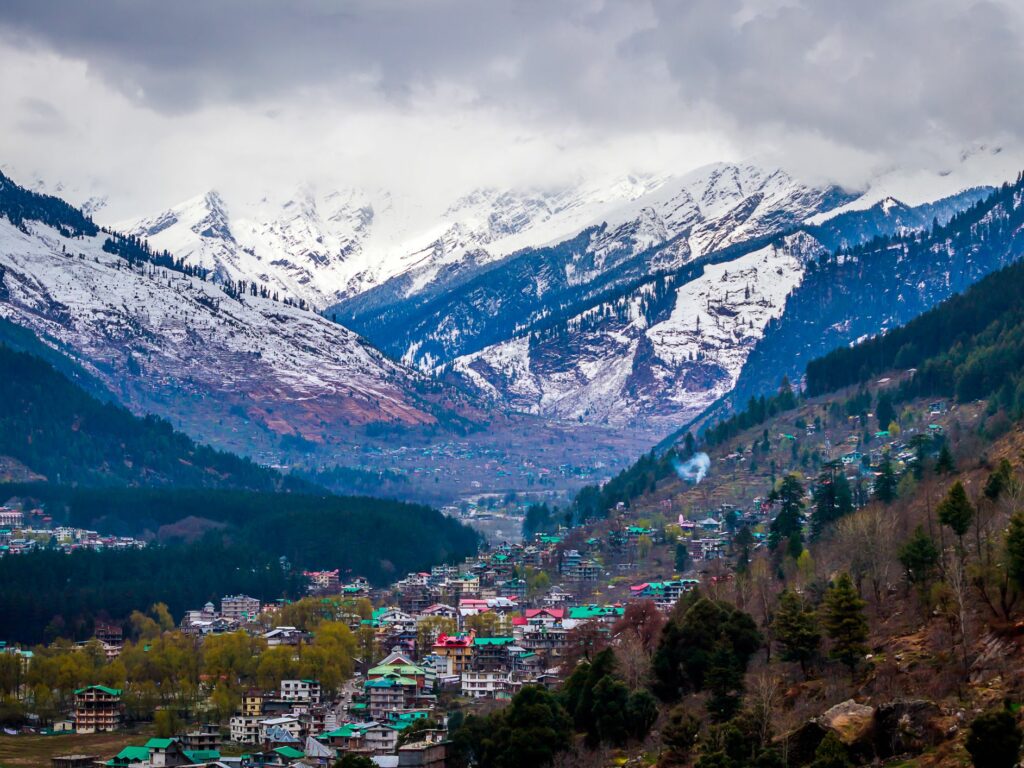 Manali is a popular tourist destination not just in Himachal Pradesh, but also internationally. A journey to this hill station in India should be on your bucket list. Manali will leave you stunned with its great natural beauty, temples and spiritual locations, as well as the basis for countless adventurous activities.
7. Pahalgam, Kashmir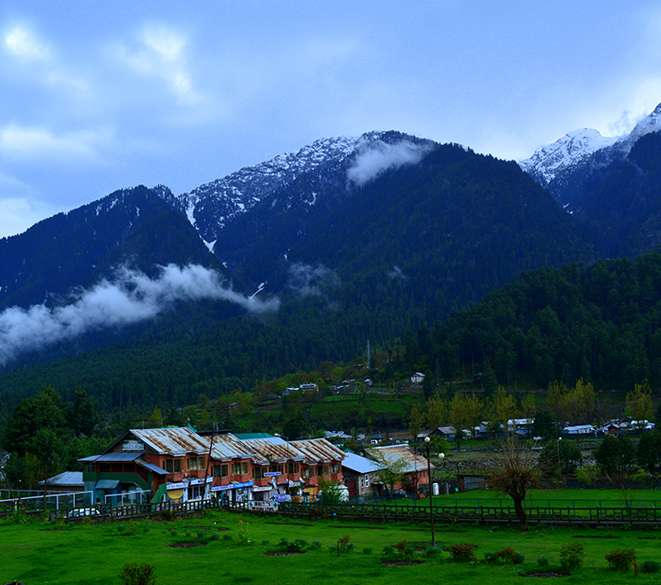 Pahalgam, with its breathtaking scenery, is an unrivalled honeymoon destination in India. Pahalgam, known as the "Valley of Shepherds," is a popular hill station in Jammu and Kashmir, located 95 kilometers from Srinagar at an elevation of 7200 feet.
The hill station is bordered by densely forested pine trees, meadows, and the snow-capped Himalayan mountains. Pahalgam is also a pilgrimage destination. It is also a treat for adventurers and the beginning point for various treks.
8. Chakrata, Uttarakhand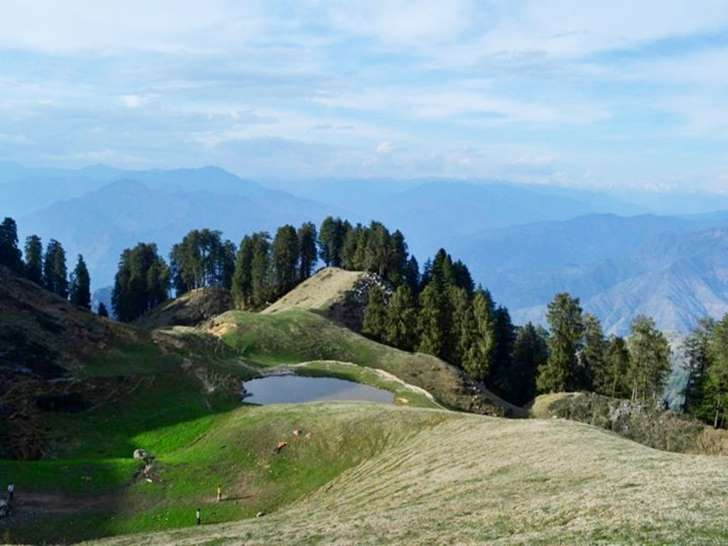 The beautiful Chakrata hill station is positioned at an elevation of 2,118 meters above sea level, surrounded by the sun-kissed Himalayan peaks. The forests of this hilly town are home to a rich fauna that includes wild fowls, spotted deer, and panthers, making it a refuge for nature enthusiasts, wildlife photographers, and ornithologists alike.
This location is well-known for its panoramic views. This well-known site is located between the Tons and the Yamuna rivers.
9. Ooty, Tamil Nadu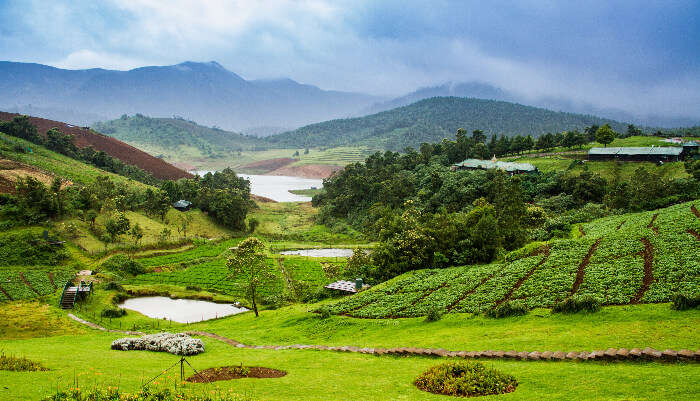 Ooty is located in Tamil Nadu's the Blue Mountains, often known as the Nilgiri Hills. The huge tea estates, though, are Ooty's main draw. The breathtaking scenery of the Ooty hill stations is an incredible experience that should not be missed.
The hill station is a fantastic Indian destination for family vacations and couples who want to take in the natural beauty of the area.
10. Mahabaleshwar, Maharashtra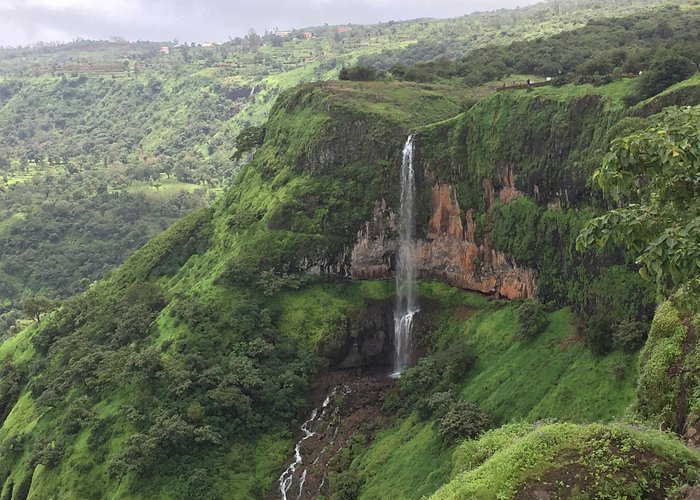 Mahabaleshwar's tourist attractions, which are settled in the scenic Western Ghats, will captivate your mind with their natural grandeur. Mahabaleshwar is noted for its many rivers, spectacular cascades, and breathtaking peaks.
It is located in Maharashtra, in the high Sahyadri region of the Western Ghats range. Maharashtra's most spectacular and largest hill stations also have some of the world's few evergreen forests.
11. Missouri, Uttarakhand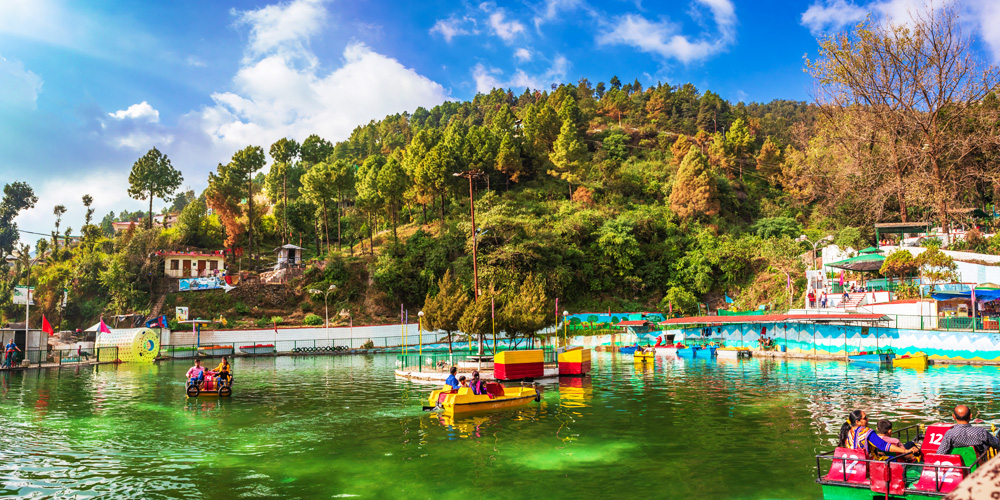 Missouri is also known as the queen of hill station in India. Missouri is situated at a height of 2,000 meters above sea level on a 15-kilometre-long horseshoe ridge with the majestic Himalayas as a backdrop.
The queen of hill station in India, with the Shivalik range of the Himalayas and the Doon Valley as a backdrop, has amazing views. Missouri, once the British summer capital, is a favorite honeymoon and family destination.
13. Leh Ladakh – Land Of The High Passes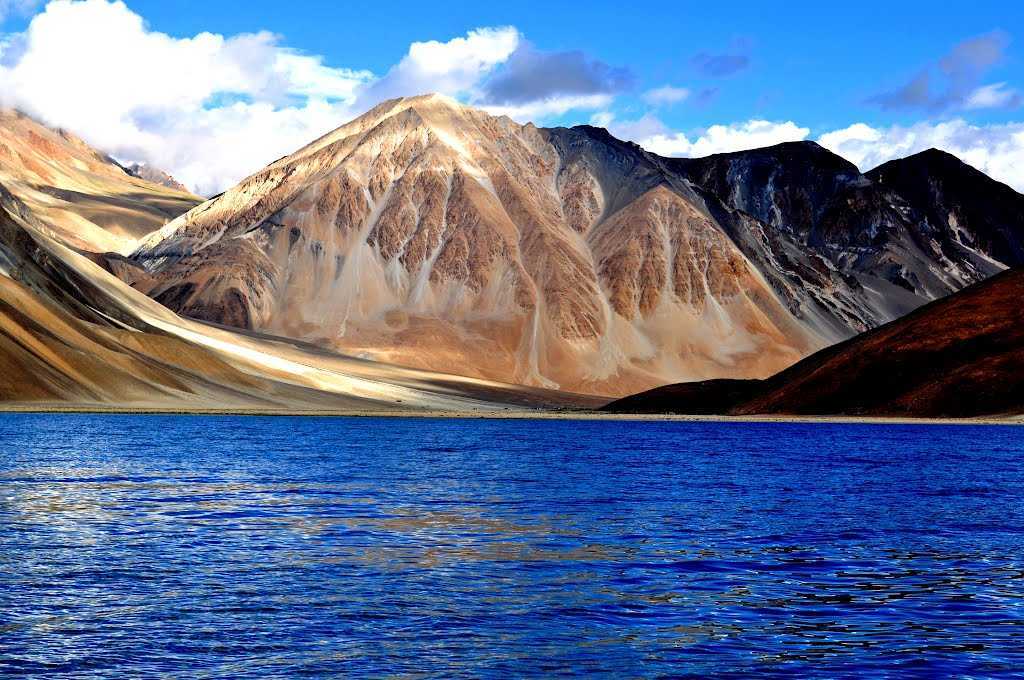 Leh Ladakh is counted as one of the highest hill station in India. Ladakh is a rustic and divinely beautiful tourist destination set amidst the majestic Himalayas. The region's exuberance and charm are maintained by rocky valleys and mountains, meandering roads, and bustling cultural life.
There are several reasons why Leh Ladakh is considered one of the most famous and highest hill station in India, from travelling through the world's highest crossings to basking in the beautiful grandeur.
14. Nainital, Uttarakhand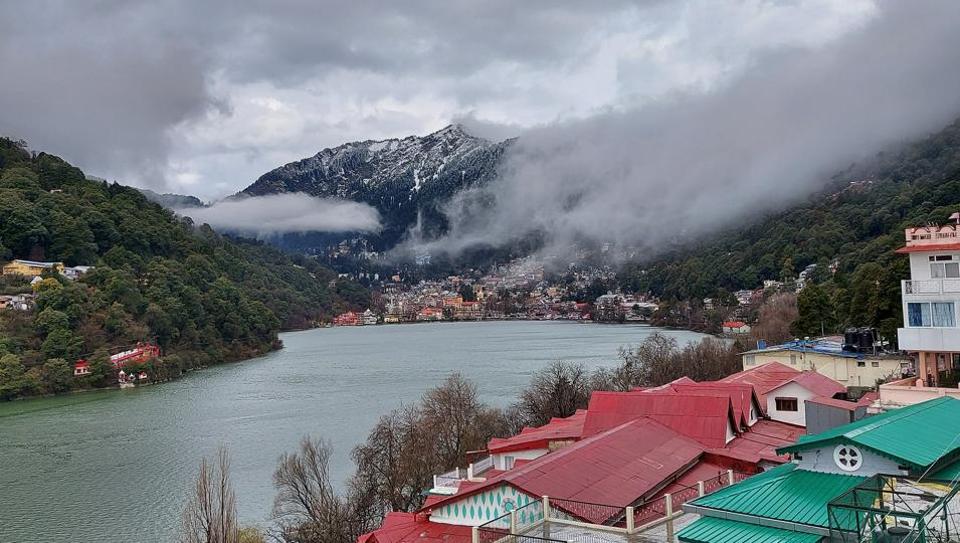 One of the famed hill stations in India Nainital, located in the Kumaon area of Uttarakhand and home to the magnificent Lake "Naini", is sometimes referred to as the "Lake District" of India. Rock climbing, canoeing, kayaking, horseback riding, and parasailing are just a few of the sports available at this well-known hill station in India.
15. Kodaikanal, Tamil Nadu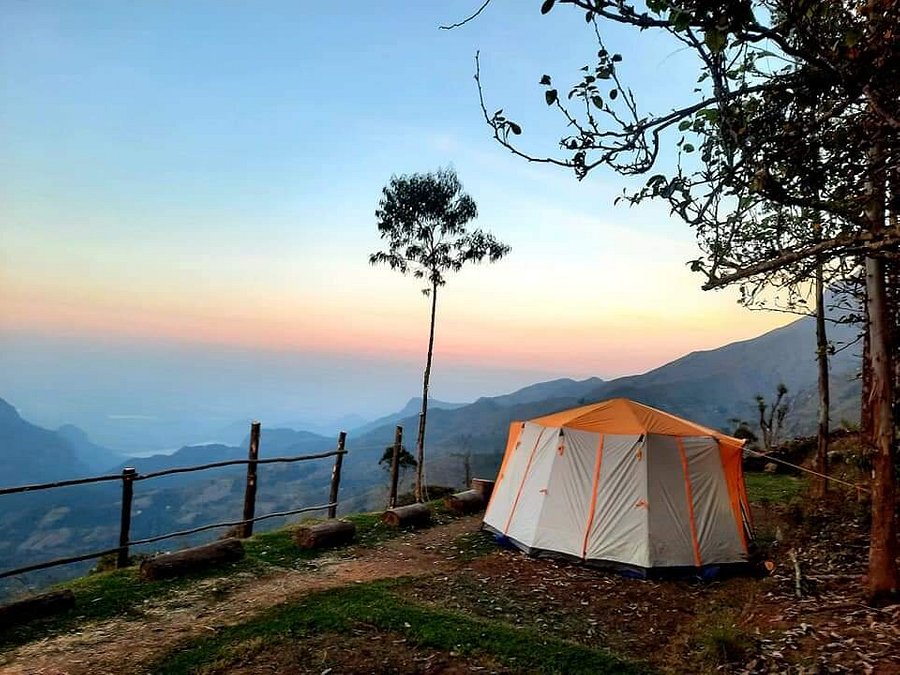 Kodaikanal is one of the most popular hill stations in South India for tourists. Kodaikanal is an excellent hill station in South India to plan a trip with your family. It has different varieties of spices, handcrafted chocolates, herbal teas and coffees, oils, and orchids.
This hill station is located in the upper Palani Hills of the Western Ghats in Madurai, Tamil Nadu, at a height of 7200 feet above sea level. The princes of Hill Stations, as Kodaikanal is sometimes known.
Hope this list of hill stations in India will be your next destination to visit.