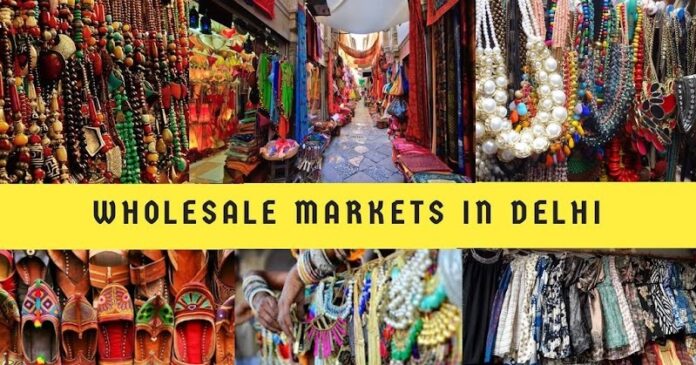 Delhi has always been known for its culture and vibrancy. The national capital is a proud city that hosts 174 monuments and has a cultural story behind each one. On paper, the advancements in technology are the heart of Delhi. The convenient metro system, the high rising malls and shopping complexes, the lush gardens, and the upscale restaurants. But in the middle of all of these are the wholesale markets of Delhi. These markets have a significant cultural history. The markets of Delhi have stood the test of time and have been famous in popular culture among people.
Here is a list of some of the best wholesale markets in Delhi.
1) Nai Sadak: Wholesale Market In Delhi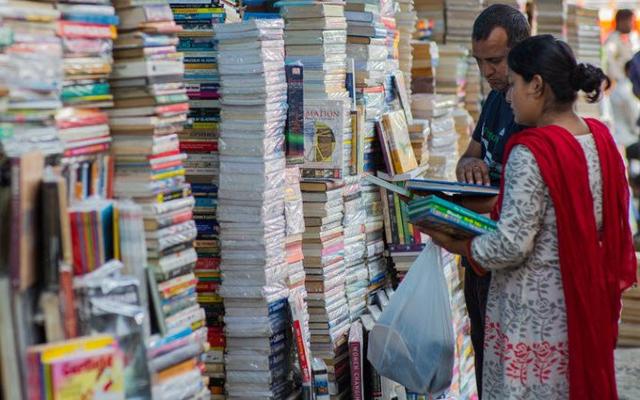 The age-old and forever reliable books market of Delhi. Be it pre-school, high school, college, or university the answer to all your book questions is in Nai Sadak. This textbook market is one of India's biggest and has all the books and stationary anyone could need. In recent times, traders have also started the sale of fabrics and sarees here but the true essence of Nai Sadak lies in books. Nai Sadak is a famous publishing hub in Delhi.
2) Palika Bazaar: Wholesale Market Of Clothes In Delhi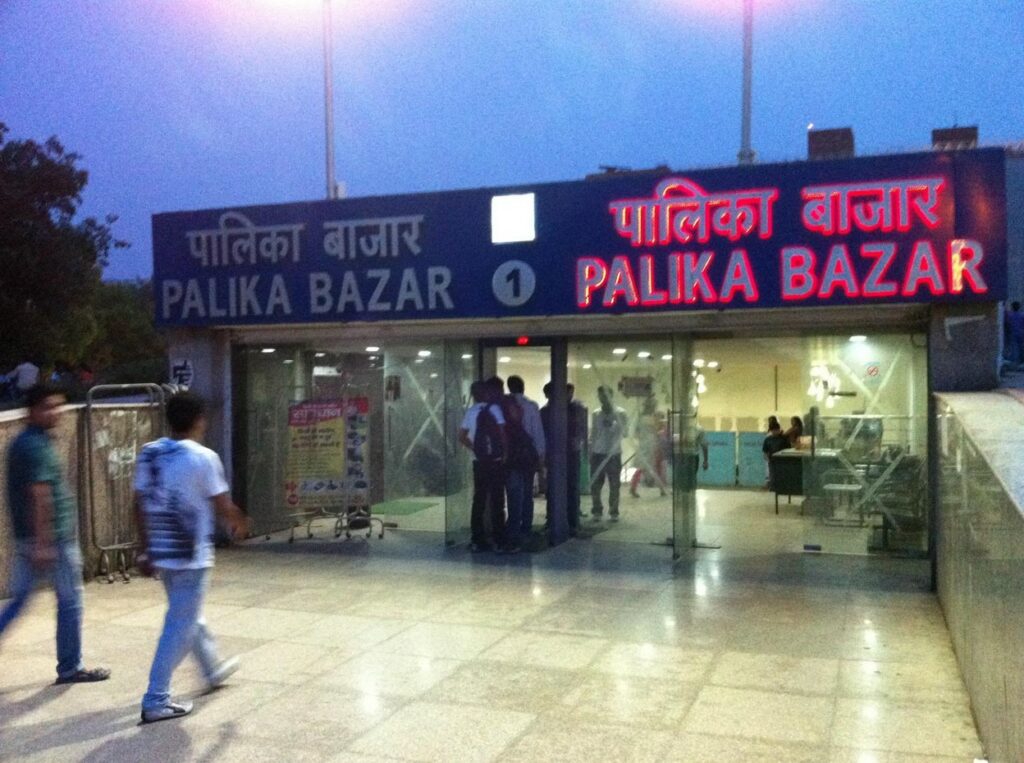 Palika Bazaar is an underground market located around the famous Connaught Place in Delhi. This market has for long been a famous tourist destination. This Bazaar sells a wide range of products from clothes, shoes, or bags but electronics are dominantly sold here. This market is famous for its cheap prices and its famous bargaining tactics. If looking patiently, people can find amazing stuff for cheap at Palika Bazaar.
3) Tank Road: Wholesale Market Of Clothes In Delhi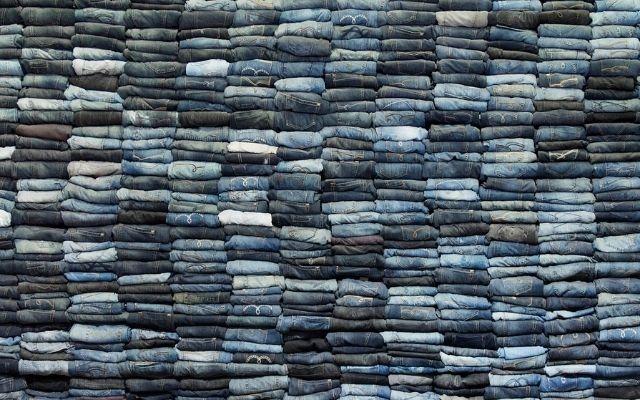 Tank Road is located in Karol Bagh. Famous for a wide selection of denim and jeans at a wholesale price, Tan Road attracts a plethora of tourists every day. For budget denim shopping Tank road is your place as it conveniently houses denim wear and jeans for all age groups and shapes at an affordable price.
4) Khari Baoli: Spice Centered Wholesale Market Of Delhi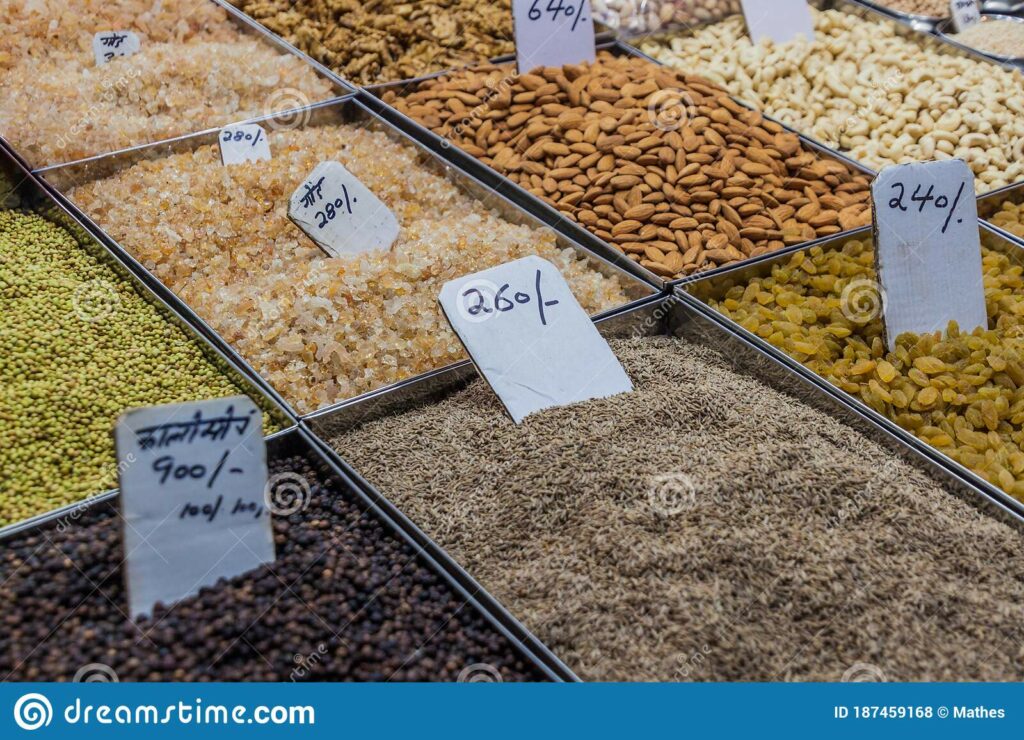 India is famous internationally for its spices and flavors. In Khari Baoli you can find one of Asia's largest wholesale markets for the sale of all kinds of spices, nuts, herbs, rice, pulses, and tea. The cultural value of this place is significant as most of the small shops hidden in the aroma-filled alleys of the markets have been there for generations.
5) Daryaganj: Books Centered Wholesale Market In Delhi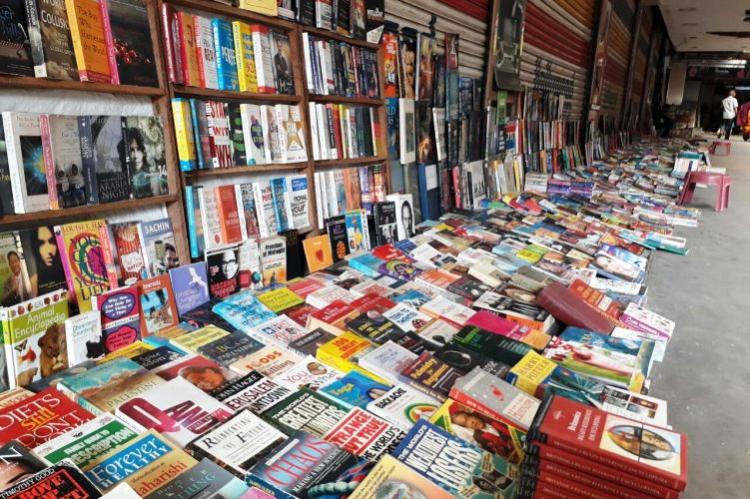 Located in the walled city of Shahjahanabad(Old Delhi), Daryaganj is famous for selling books of all kinds at affordable rates. Its famous markets like 'Sunday Book Market' or the 'Kitab Bazaar' are held every Sunday and attract booklovers from all over Delhi. Mystery, love, or horror all books are all found here. This market is popular all over India owing to major book publishing houses having their offices here.
6) Gandhi Nagar Market: Wholesale Market In Delhi For Ladies Clothes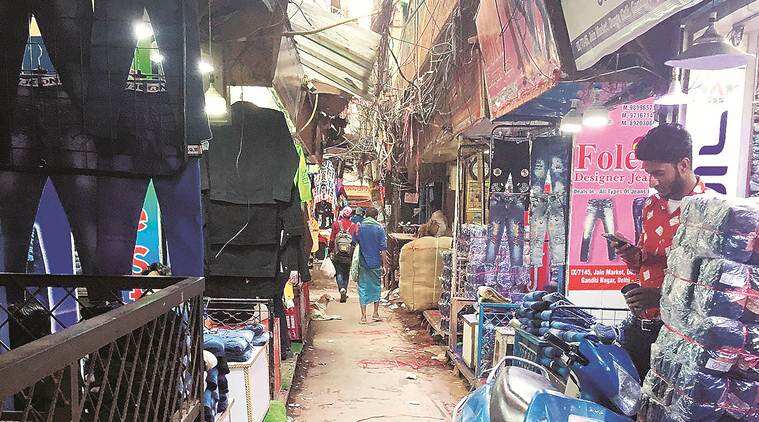 Gandhi Nagar market is Asia's Biggest readymade garments and textile market. This market has it all, factories, shops, tailors, and designer parlors. It is a popular hub to find clothes for all occasions be it birthdays or marriages, as all trims, laces, and designs are found here. Bargaining skills can be fully used here.
7) Chandni Chowk: Wholesale Market In Delhi For Ladies Clothes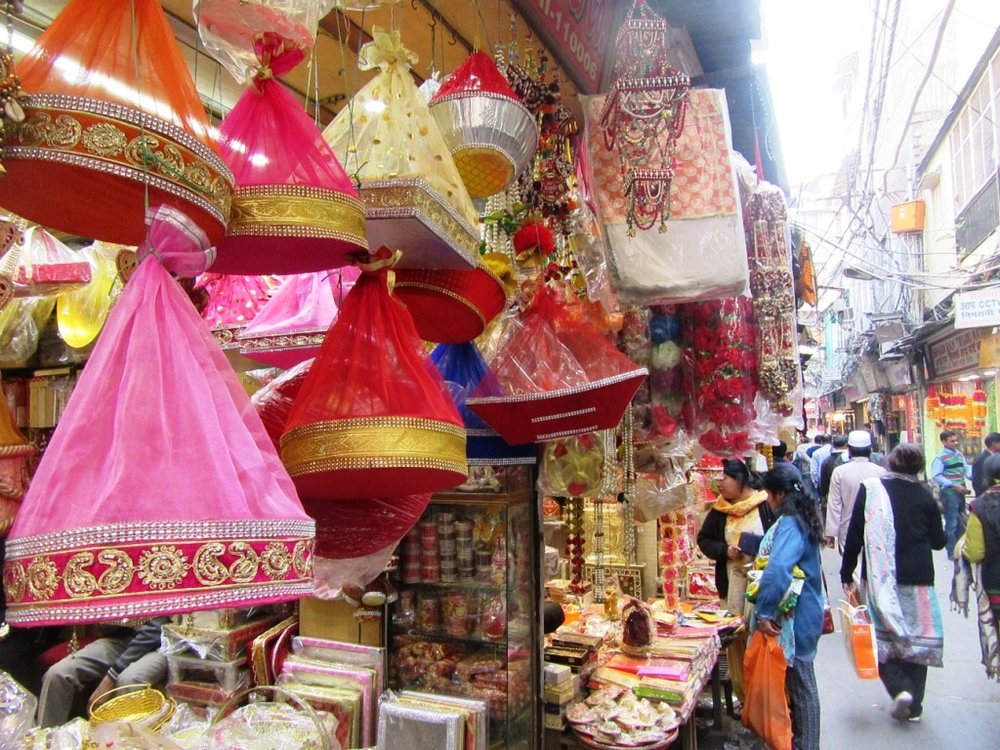 This busy market is one of India's biggest wholesale markets. It is famous for selling all kinds of things here- decorative items, kitchen necessities, jewelry, clothes, shoes, and food. But Chandni Chowk has always been first and foremost been known for selling clothes. Unstitched to stitched clothes, expensive to cheap fabric, modern or ethnic, all things are found here. It is also a perfect wholesale market in Delhi for cosmetics. It is  budget-friendly and therefore famous for wedding shopping.
8) Chawri Bazaar: Decorative Wholesale Market Of Delhi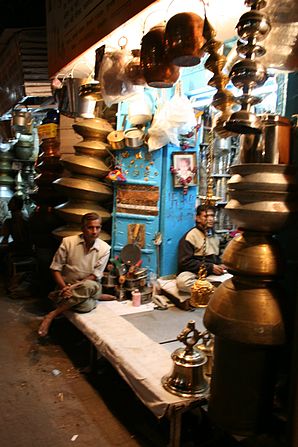 Chawri Bazaar has a significant cultural and historic value to Delhi as it was the first market of Old Delhi. It sells a variety of copper and brass products ranging from all prices. Sculptures of famous entities like Lord Shiva, Lord Vishnu, or Lord Buddha can be found here. Along with these works, printing requirements like wedding invites or packages of paper can also be found here. Decorative items can go for very cheap pieces here.
9) Gaffar Market: Wholesale Market In Delhi For Cosmetics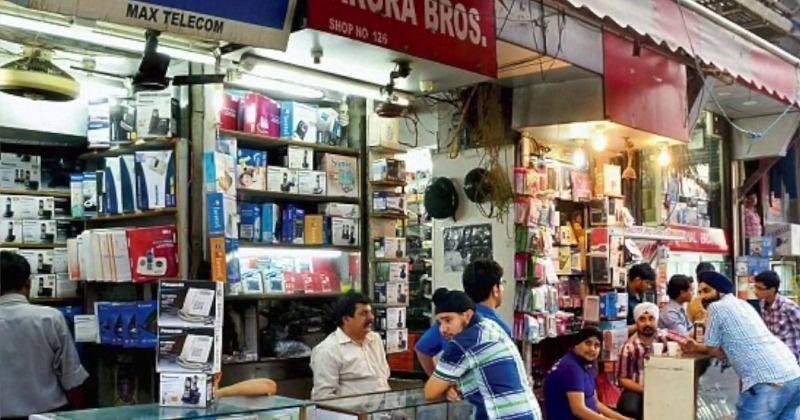 Gaffar market is predominantly famous for two products- electronics and cosmetics. Although you need to check the genuineness of both of them. All electronic products like laptops, phones, chargers, memory cards are sold here at wholesale prices, and you will find plenty of genuine and imitations of brands here. Cosmetics like makeup, shampoo, lotions, etc, of domestic and international brands, can be found here for a steal of a price.
10) Nehru Place: Wholesale Market In Delhi For Electronics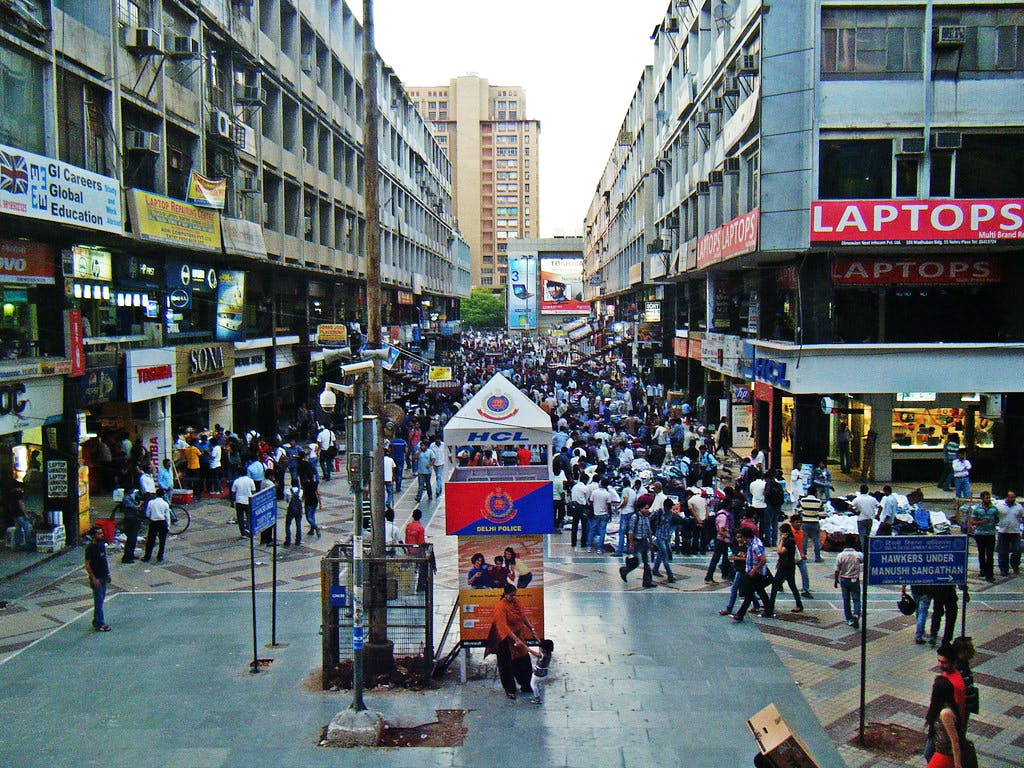 A hub for IT products in Delhi, Nehru Place is an electronic fan's dream. The varieties of laptops, phones, computers, games, hardware, and software products are famous here. Whatever you could need to set up any electric office can be found in abundance here. One needs to check for imitations here and bargaining is possible.
11) Kirti Nagar: Wholesale Market For Furniture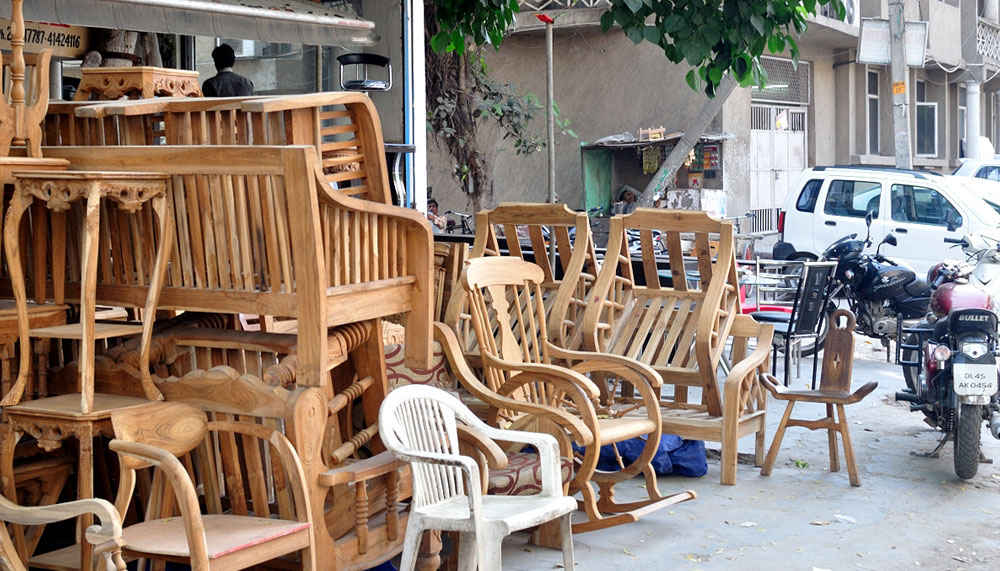 The perfect place for all your furnishing needs. Kriti Nagar has a wide selection of furniture, lighting fixtures, decorative items, and other interior designs. It is one of Asia's biggest markets for furniture.
12) Baghirath Palace: Wholesale Market In Delhi For Electronics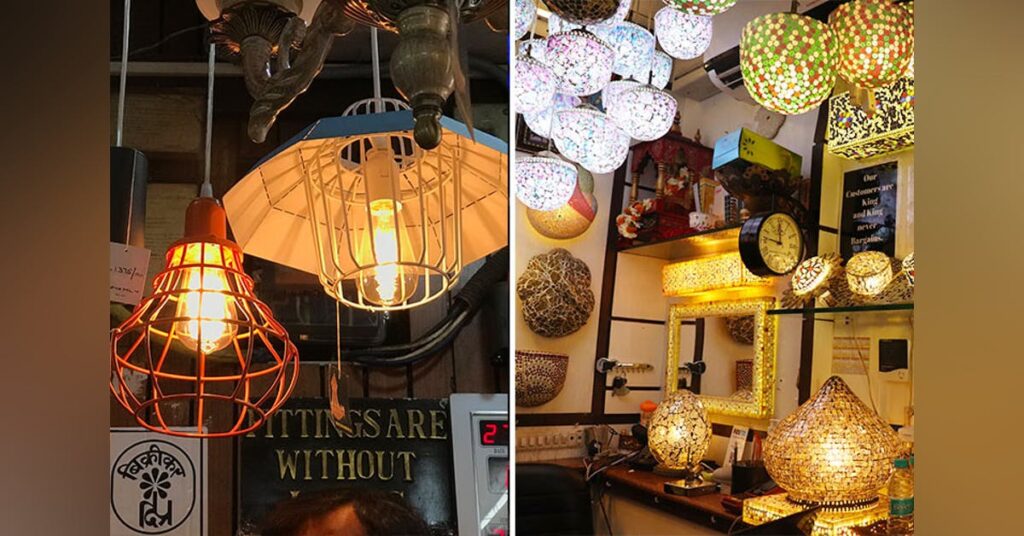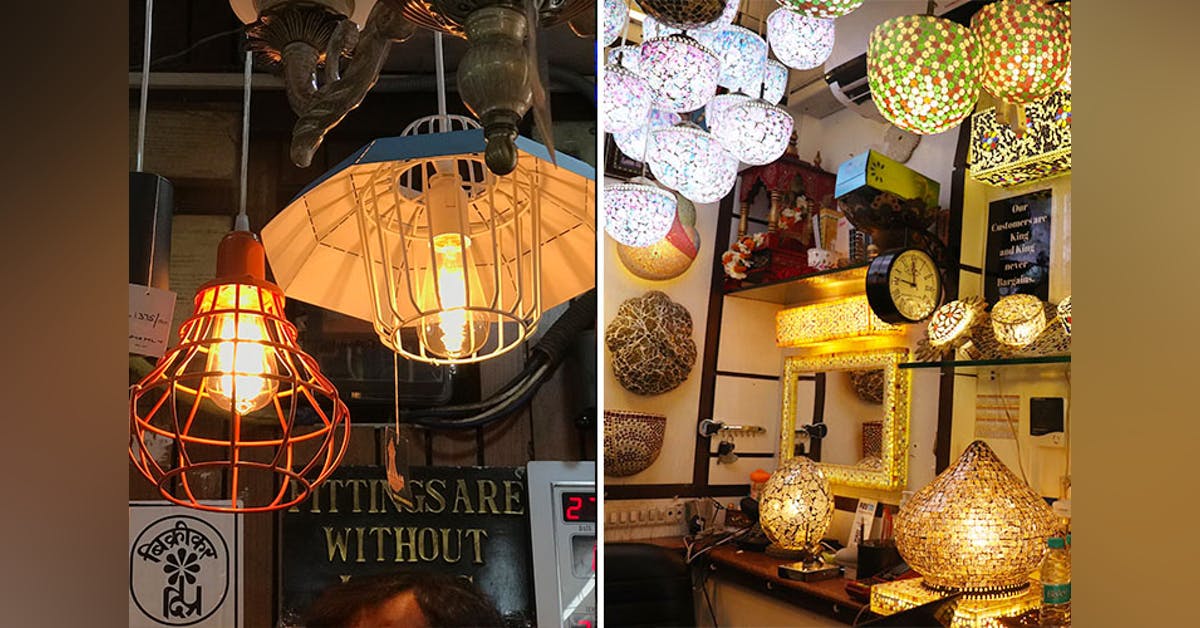 Stroll through Baghirath Palace and you are sure to be amazed at the variety of lighting fixtures there. Be it lights, chandeliers, pendant lights, or switchboards all things with several varieties are found here.
13) Jhandewalan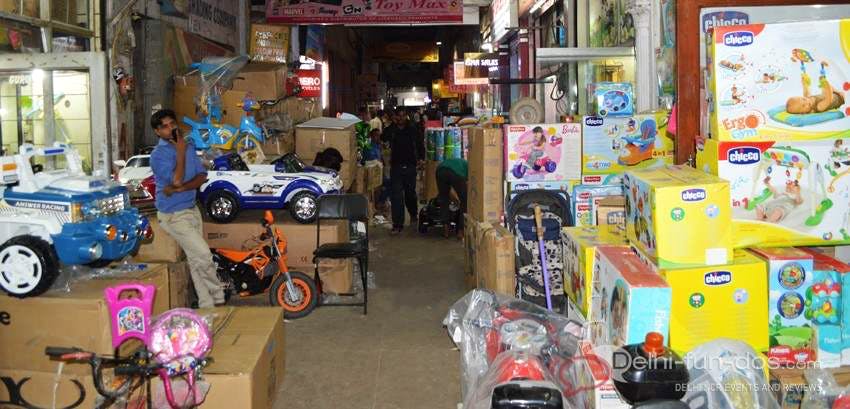 You would be surprised at the kind of bicycles sold at Jhandelan. Adventure, high-speed, with or without gear, for kids or adults, everything is sold. It is the largest cycle market in Delhi. Kids' toys like dolls and games are also found here.
14) Ghazipur Phool Mandi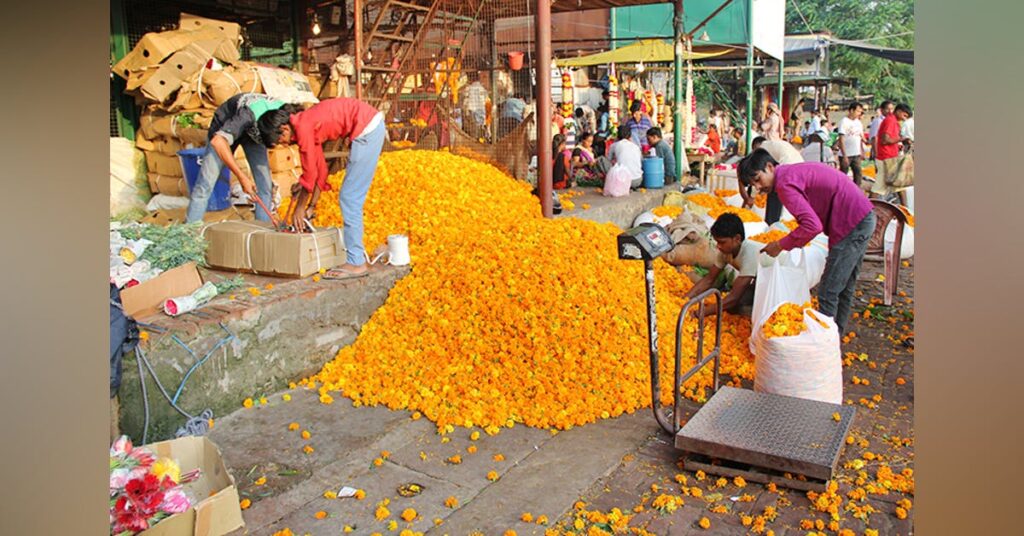 Walking through the busy streets of Ghazipur Phool Mandi can be a feast for the eyes. Collections of roses, lilies, carnations, daisies, marigolds, orchids, etc, are all found here. This market attracts wedding planners, temple decorators, and florists of all kinds. The prices of these flowers are cheap and your bargaining skills can get you flowers at half the market price.
15) Lajpat Nagar: Wholesale Market In Delhi For Shoes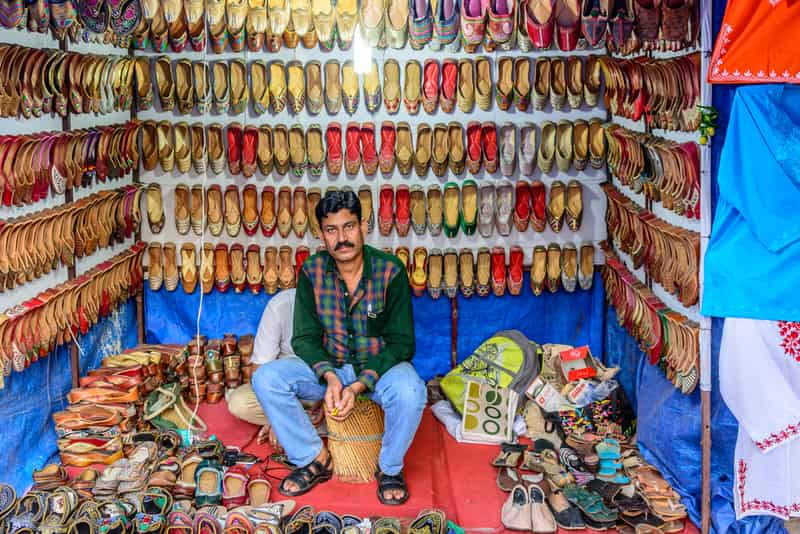 The footwear hub of Delhi. From western to ethnic shoes, all ranges, sizes, and colours are sold ere. It is every shopper's dream come true as it also sells a variety of affordable clothing as well. Every shoe need is catered to here and so this is the best wholesale market in Delhi for shoes.
16) Sarojini Nagar Market: Shopper's Paradise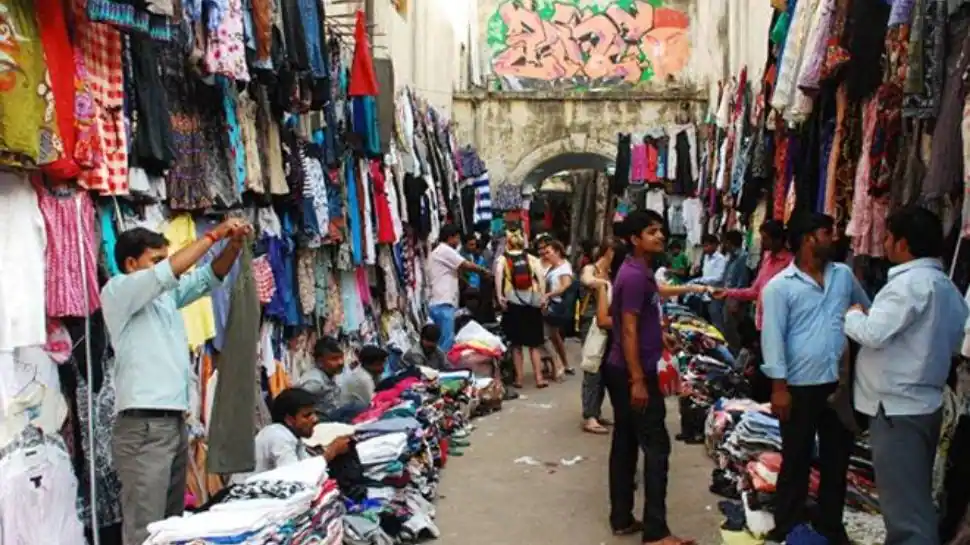 The Sarojini Nagar market is every fashionista's dream. You can find just about everything here. Clothes and accessories for all genders, shapes, sizes, and patterns. High-end brands like Zara, H&M, or Forever21 which would usually make a dent in our wallets can be found at the cheapest prices here. The clothes here are always up to date with new trends and seasons. The 1st copies here are as authentic as they could get.
17) Sardar Bazar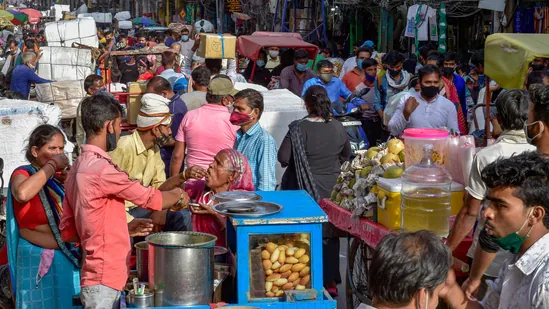 Sardar Bazar is one of the oldest markets in Delhi for cosmetics, jewelry, or household products. This market is one of the more popular ones in Delhi and as a result is always buzzing with activity. Sardar Bazaar is composed of a number of smaller markets inside like Pratap market, Swadeshi market, and Timber market. The market is also known for its authentic Indian food like 'ghee' or ' methai'. Some areas of the market sell imported shoes, clothes, and leather. The market usually stays very congested.
18) Greater Kailash Market
South Delhi jas a reputation for being an elite society, and therefore Greater Kailash Market in South Delhi is generally thought to be very high-end. In reality, it is a mixture of the two. While you will find very known branded showrooms there, the M Block of the market is a perfect place to shop. The M Block has many roadside stalls as well as international brands showrooms like Nike, Zara, Reebok, etc.
19) Shankar Market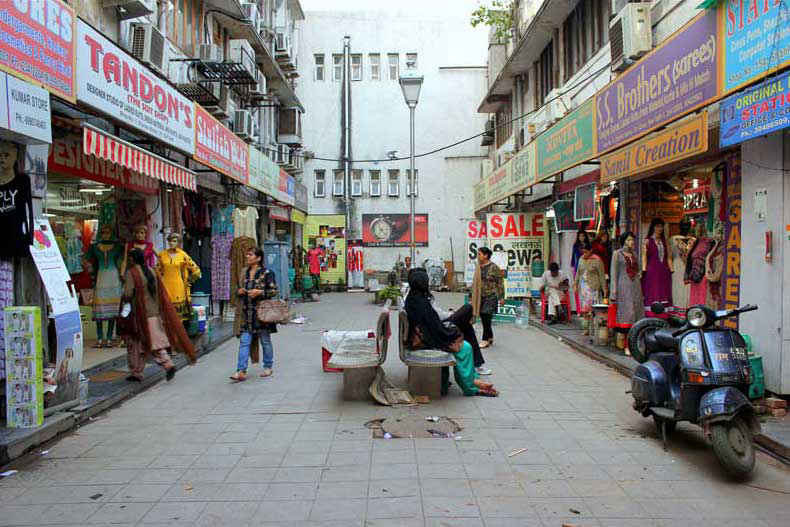 Shankar Market is one of the oldest markets in Delhi. With its 65 years history, Shankar Market still buzzes with activities and people. It is located in the popular Connaught Place and has 100 shops on the ground floor and even more on the upper floor. Shankar Bazar offers a lot of things. The local restaurants are tasty and healthy, the retail stores sell a variety of western and ethnic clothes as well as beautiful textiles and designs, the fabrics are of high quality, and the tailoring shops here are famous for their perfection.
20) Paharganj Market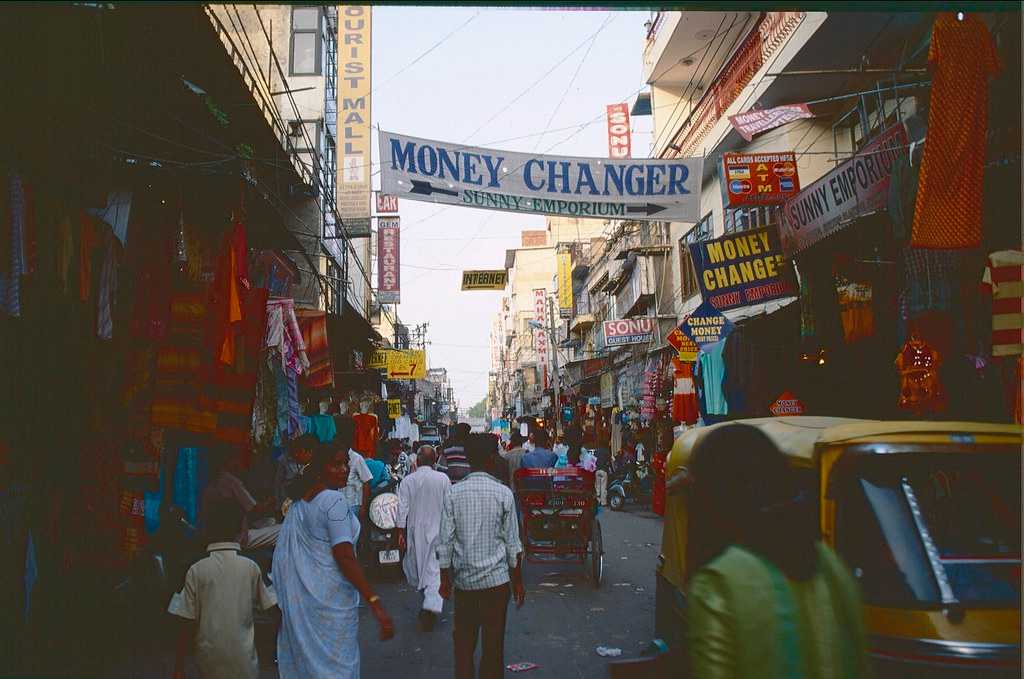 Paharganj is located just outside the New Delhi Railway Station. In Paharganj, you can find the famous Paharganj market. Although popular for hotels, lodges, restaurants, and homestays, it has an amazing market to offer. In the market, shops line the roads filled with bags, clothes, jewelry, music products, shoes, handicrafts, and textiles. Aromatic incenses and tea are famous here.
The list of wholesale markets in the entire Delhi can be a long one, but these are certainly the best. If you are looking for cheaper stuff for good material, Delhi's wholesale markets are perfect.
Read more: List Of Wholesale Markets In Delhi To Get Everything At Cheapest Price