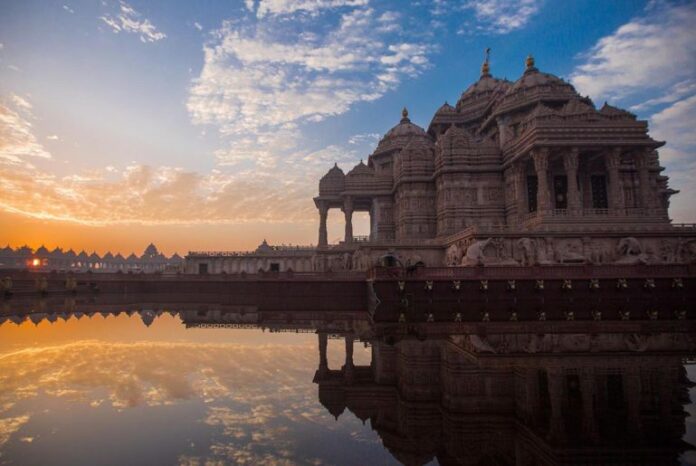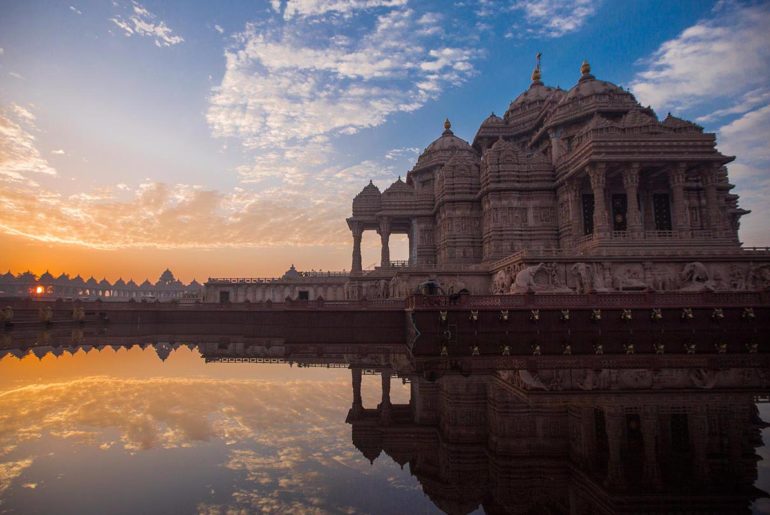 Even though it has been 73 years since India got independent, a piece of England still continues to live in the state of Gujarat. Yes, you guessed it right. We are talking about our Manchester of India, Ahmedabad. The English city is widely acclaimed for its cotton mills and industrial heritage. It is reflected wonderfully in Ahmedabad's textile history with both having the perfect temperature for cotton spinning and boasting attractive riverside locations such as River Sabarmati for Ahmedabad and River Mersey for Manchester.
Read on to know more about Ahmedabad and why it is called the Manchester of India.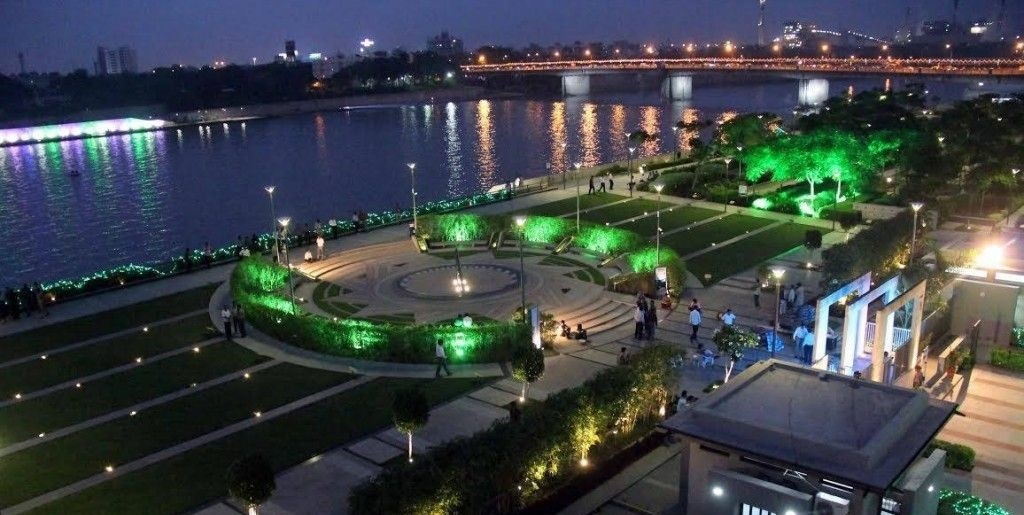 Why Ahmedabad Is Recognized As The Manchester Of India?
Following are the three concrete reasons that why Ahmedabad is the rightful bearer of this title:
1. Strategic Location
As mentioned before, India's Manchester, Ahmedabad is situated on the banks of a river, Sabarmati, just like England's Manchester. The region is known for its generous cotton production. This makes it easy for textile mills to procure raw materials. The requirement for skilled and unskilled laborers are met by nearby villagers. On top of it, Ahmedabad is connected superbly with all major cities in India that means the finished goods can be distributed smoothly.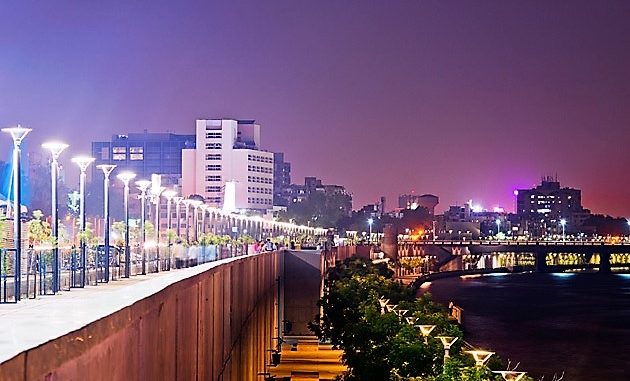 2. Lively Culture And Vibe
Ahmedabad is considered to be a close cousin of Manchester because of its vibrant, well-lit, and aesthetic streets thronged with traditionally dressed people. The culture of the city is deeply rooted in traditions and festivals. And they celebrate it with a lot of enthusiasm and love. It showcases how much people respect their customs and traditions.
3. Successful First Mill
A visionary businessman, Ranchhodlal Chhotalal, set up the first textile mill in Shahpur, Ahmedabad in 1861. At that time, "Ahmedabad Spinning and Weaving Company Limited" came into existence. After that, there was no going back. Ahmedabad began earning repute as the country's chief textile supplier by the end of the 20th century when close to 33 mills started operating with full steam. In a natural course of events, a term coined by the famous industrialists Kasturbhai Lalbhai and Ambalal Sarabhai and then, it came to be known as the "Manchester of India". However, the title seemed more than apt because the textile export business started booming too.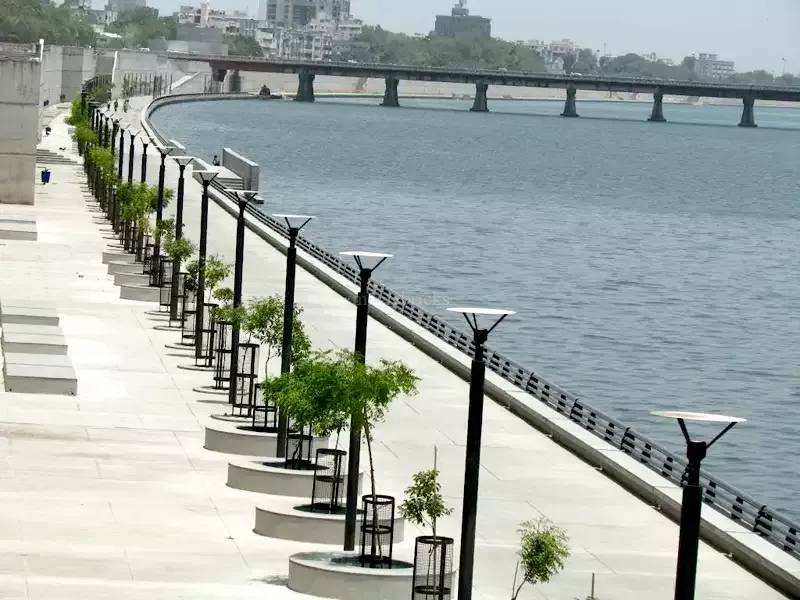 History Of Ahmedabad, India's Manchester:
Ahmedabad's history is quite an exciting one. It is wonderful to see that how its location and culture have contributed over time to its Manchester-like fame. Here is a brief history of the Manchester of India about its well-deserved reputation and fame.
1. Chalukya Dynasty
The present-day Ahmedabad was surrounded by an area called Ashapalli. It acted as a hotbed for many rulers to flourish. However, the most notable among them was King Karna, who hailed from the Chalukya dynasty. It was he who laid the foundations of Karnavati on the banks of the Sabarmati River. In later years, the Vaghela Dynasty won over the land.
2. Mughal Dynasty
The history of Ahmedabad took the new direction given by the Mughal rulers. Interestingly, in 1411, Sultan Ahmed Shah renamed Karnavati Ahmedabad. When Emperor Akbar was in power, the Mughal reign was at its peak in 1573. With textiles as the center of all attention, he made commercial trade very popular in Ahmedabad.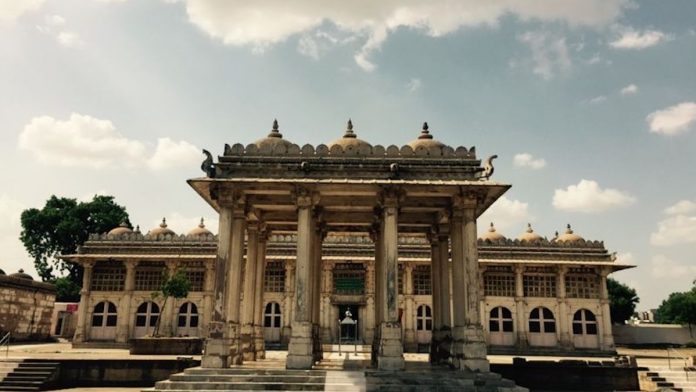 3. British Rule
Mughal Dynasty was followed by the Marathas. In 1818, eventually the British took over. Ahmedabad gained significance and became an important textile center of cotton because of the railway that linked the city to Bombay. Manchester City Ahmedabad has witnessed various movements in light of the Indian Independence during the British rule and as a result, is home to two ashrams namely Sabarmati and Kochrab. This city is still standing proud even after being subjected to reigns, communal riots, and independence fights. It is a major hub for many things including chemicals, education, and of course, textiles.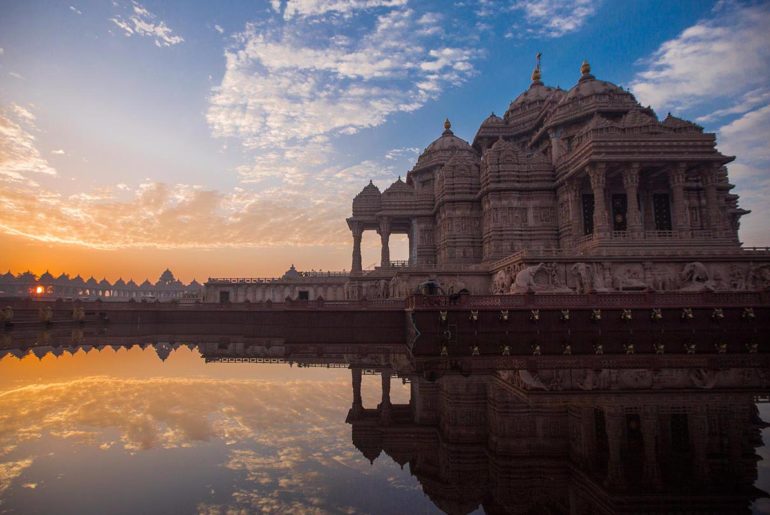 Best Time To Visit The Indian Manchester City:
Every month and every season in Indian Manchester City is different from one another. Each and every month possess a charm of their own and offers a great experience:
March-May
The summer season in India's Manchester is the time for all budget travelers. Best deals with lesser crowds are the highlights of traveling to Ahmedabad when the mercury is rising. The temperatures during this month can be between 20 to 40 degrees Celsius.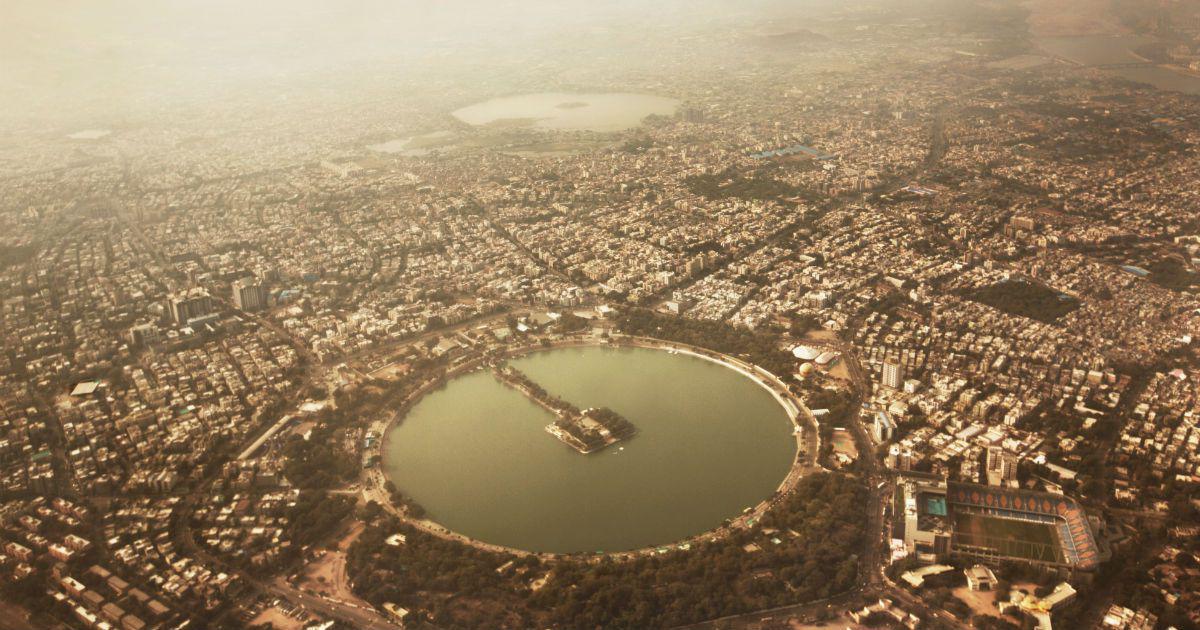 June-October
The clouds are screaming, the roads are wet, and the winds are ferocious. During these months, the temperature drops tremendously and can only be as high as 30 degrees Celsius.
November-February
Perhaps, winter season is the best season to visit the Indian Manchester city. The weather is perfect to stroll around the major attractions of the city which usually ranges between 12 degrees to 35 degrees Celsius.
Similarities Between Manchester Of England And Manchester Of India:
1. Manchester of England is mainly celebrated for its cotton mills across the globe. And, India's Manchester, Ahmedabad is a leading manufacturer of cotton textiles from the end of the 20th century.

2. Manchester of England lies next to the banks of River Mersey. It helps the mills in easy drying of the threads. On the other hand, Ahmedabad lies next to the River Sabarmati. It also assists in drying out the cotton threads easily.
3. The temperatures of both of these cities for the complete spinning of the cotton threads are uniformly perfect. But there is one advantage, Ahmedabad can grow cotton too in this climate.
Top 3 Places To Visit In Manchester City Ahmedabad:
Ahmedabad is known to be a business hub of Gujarat. Ahmedabad city comprises of many beautiful architectures, apart from being a commercial center. Tourist places in Ahmedabad are very fascinating. There are a number of places to visit on your trip to Ahmedabad.
1. Dada Harir Wav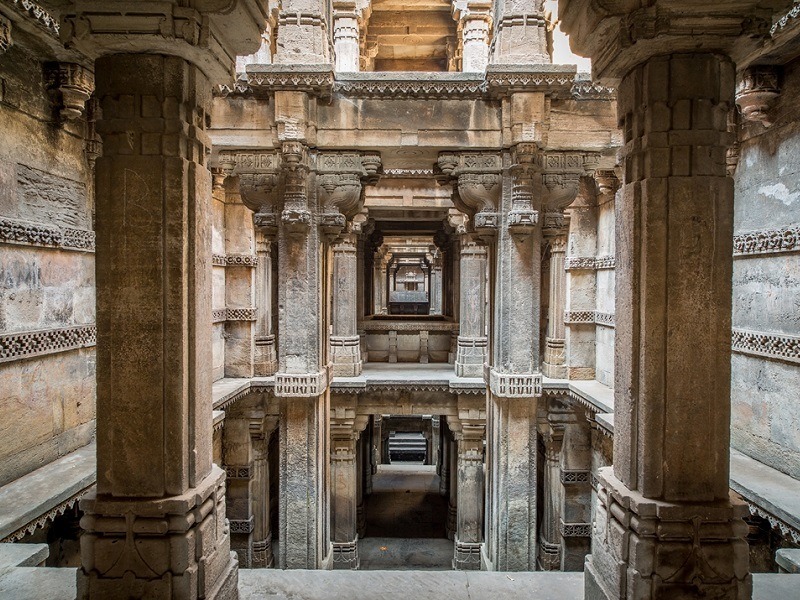 Dada Harir Wav is around 15 km from Ahmedabad city and is situated in Asarwa. It was initially known as the Bal Harir Stepwell. It is believed to be built during the Mehmud Begda period. This beautiful place in Ahmedabad has an octagonal stepwell. It is designed in sandstone as a remnant of the Solanki style of architecture. Earlier, it was built with the purpose to act as a source of water conservation. Dada Harir Wav is regarded as one of the masterpieces of Gujarat.
2. Kankaria Lake

Kankaria Lake is the second-largest lake in the Indian Manchester City, Ahmedabad. It was initially named as Hauz-e-Qutub. It had a plethora of activities for its tourists to take part in such as from the balloon safari to toy trains, amusement parks to water sports, and for those who love solitude can just walk around the park.
3. Adlaj Stepwell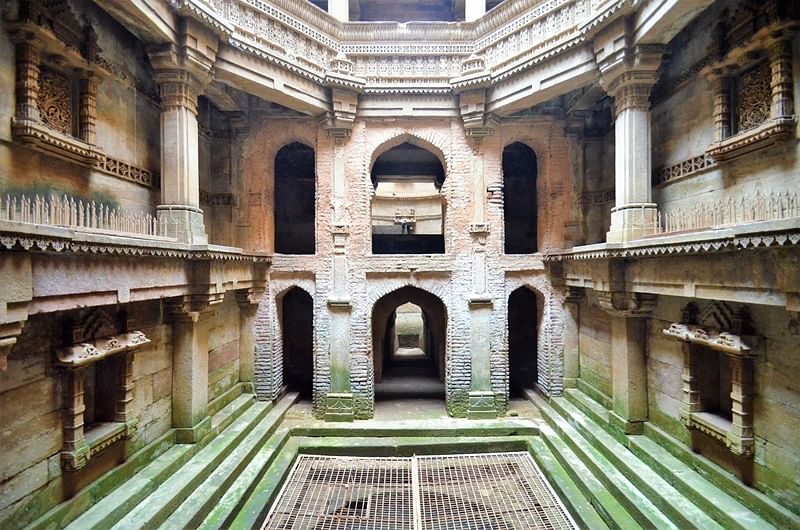 Adalaj Stepwell has been built in the Indo-Islamic style. It consists of numerous levels inside the monument which has Islamic structures symbols, graphics, and a combination of different Hindu symbols.
Those who are history freaks and want to know about historical architecture can visit Adalaj Stepwell. This place is said to be a resting place at that time. It is one of the best places to visit in Manchester City Ahmedabad.
Top 3 Things To Do In The Manchester Of India:
If you are planning for a tour in India, then Ahmedabad is one of the best places to visit in India. Here is a small list of things to do in Ahmedabad that you should must-try.
1. Manek Chowk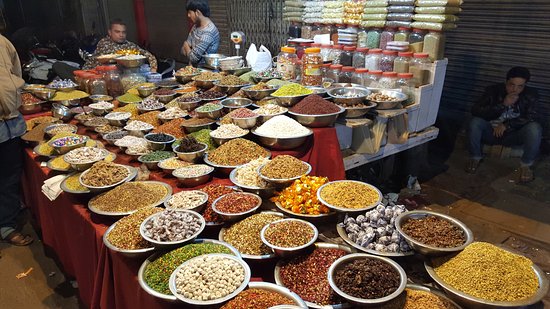 Manek Chowk is perhaps the best spot to witness life in Manchester Of India. Manek Chowk turns into a street food galore at night. This city square is bustling and lit till as late as one at night. There are a plethora of delicacies to try out from kulfi to ice cream sandwiches and from pav bhaji to dosas. Heaven on earth for the vegetarians.
2. Auto World Vintage Car Museum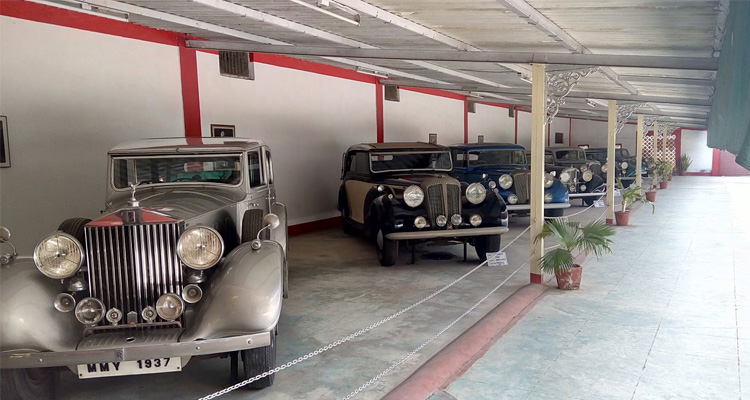 The Auto World Vintage Car Museum is one of the biggest homes of automobiles in the country. One of the best things to do in the Indian Manchester City, Ahmedabad is to walk from Daimler and Lincolns to Bentleys and Rolls-Royces. Those who love collecting old cars can take a fun drive of these beauties. One must visit at least once in their lifetime.
3. Sunset Drive-In Cinema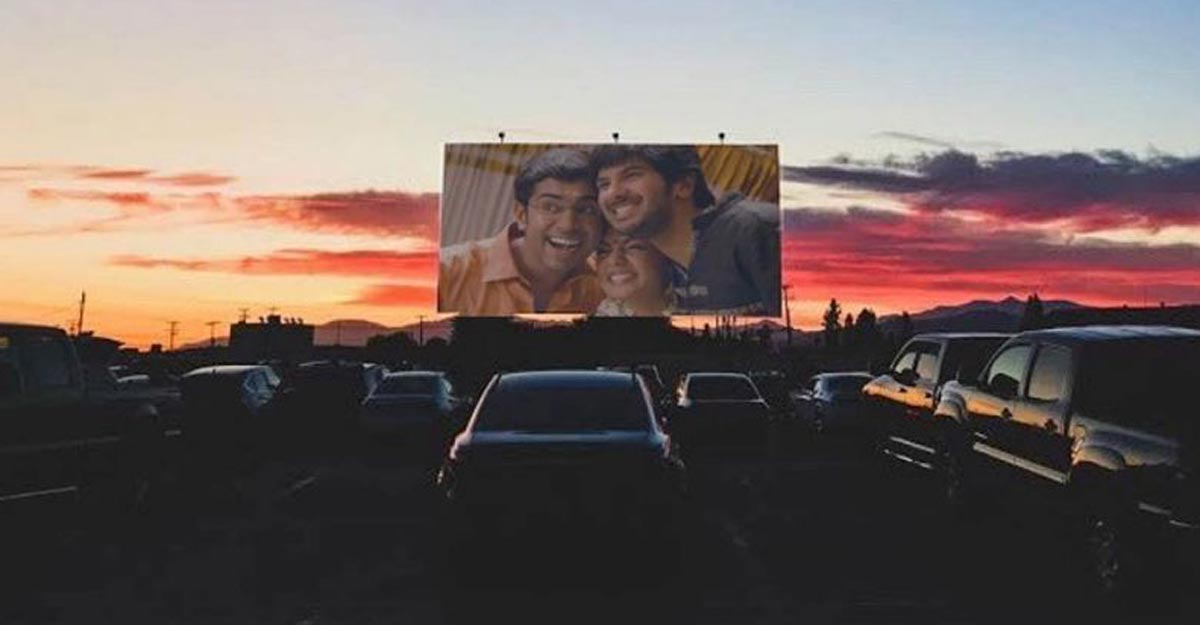 There are many outstanding outdoor cinemas that provide you the best open theater experience with a big screen, fresh environment, best food services, and perfect sound system in your car. It is one of the many things to do in Ahmedabad where you can watch a movie at the popular drive-in cinema. Sunset Drive-in Cinema is an open-air cinema. There are restaurants available in the vicinity with a wide variety of food at reasonable prices.
Why Visit The Manchester City Ahmedabad?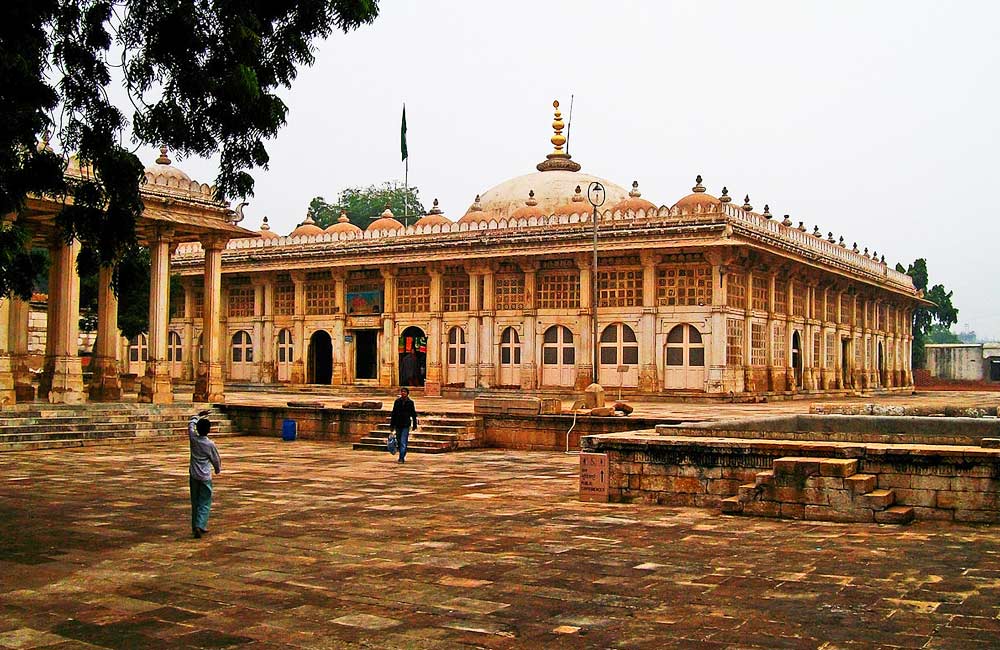 Thanks to the numerous textile museums that dot the city, a visit to Manchester City Ahmedabad can open up your senses to India's textile prowess at the global level. Apart from that, a visit to the tranquil Sabarmati Ashram is a must. It is famous for its number of sanctuaries, and lake rides with beautiful sunsets.
It also offers a variety of activities like shopping for fabrics, experiencing the open drive-in cinema, trying the essence of Gujarati cuisine, and an exciting view of flora and fauna. So, if you have an itch to witness something ancient with a hint of modernity, then next time you plan a trip to Gujarat and head to Ahmedabad.
Read more: 15 Historical Monuments Of Northern India To Mesmerize You