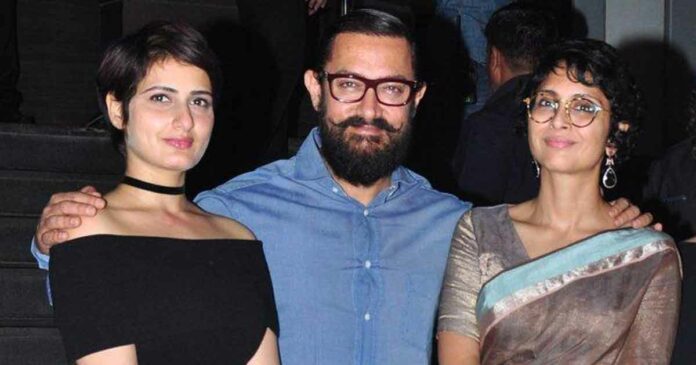 We, as humans, are born to make mistakes and then learn from them. From saying wrong words to choosing the wrong life partner, we have made many mistakes our entire life. The recent of Aamir Khan, the famous Bollywood actor getting divorced for the second time has left the audience shocked.
We certainly believe that people do make mistakes, but the same mistake, TWICE, is something people are not getting. Especially, after being together for 15 long years.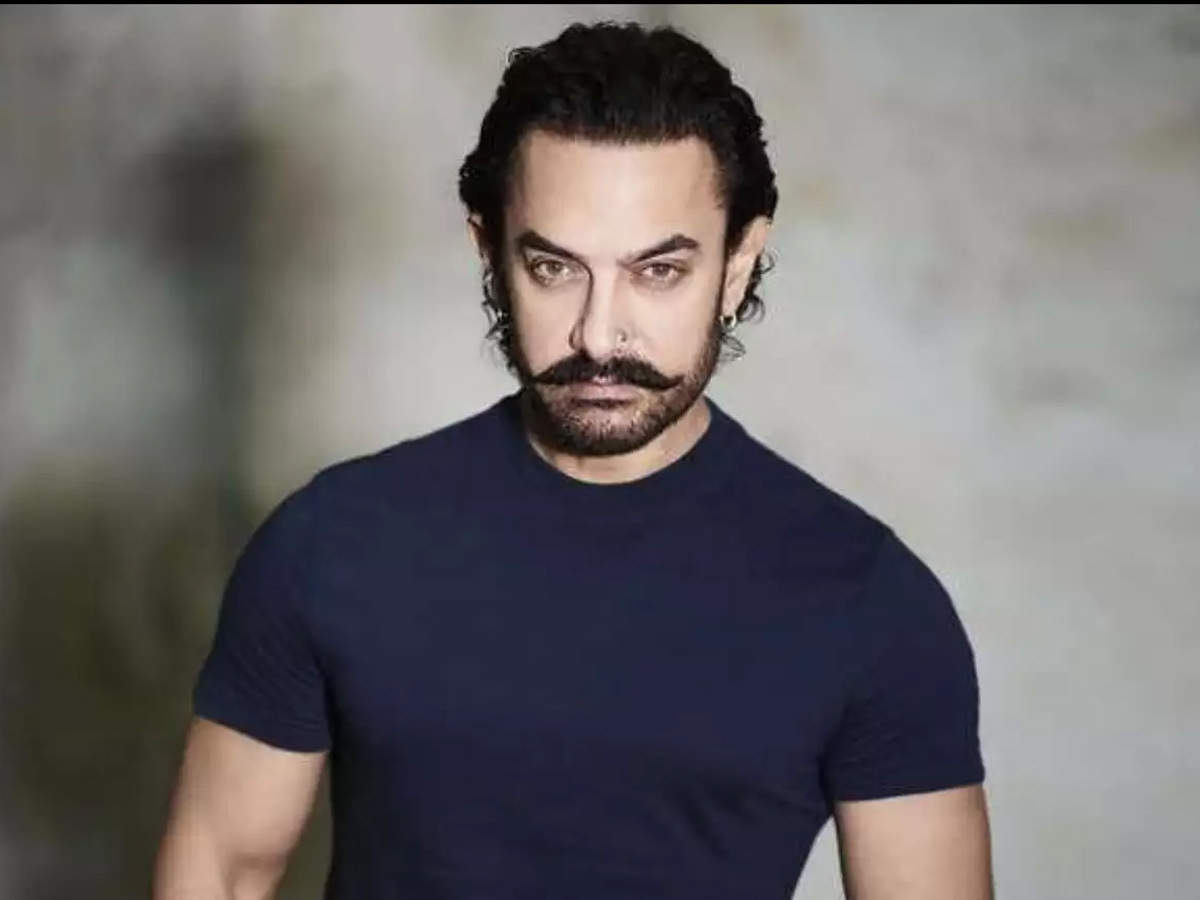 On Saturday, Aamir Khan and Kiran Rao announced their separation after being together for 15 years, is setting the social media abuzz. The duo issued a joint statement revealing that they had been planning the separation for a long time. They would continue to co-parent their son, Azad, no matter what.
Social media began to speculate about the reasons for his divorce as soon as Aamir Khan announced his separation. Netizens highlighted how Aamir Khan had a difficult love life. It is mired with controversies and more importantly, with regards to his extra-marital affairs.
One must require a very strong reason to call off their marriage after being together for so long. The reason behind the divorce is unknown yet but if we look into his past and secrets from the past then it might help us analyze the situation no. So, we have tried to recollect some of the dark secrets about "The Perfectionist", after the recent news about his separation. Let's have a look:
1. Rumored Affair With Pooja Bhatt: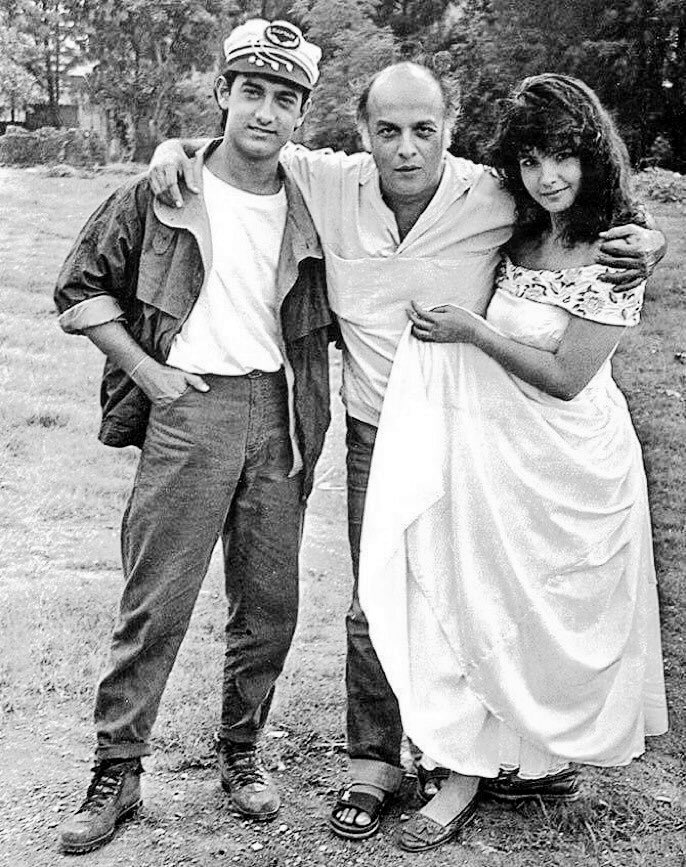 Amidst his troubled marriage with Reena Dutta, Aamir Khan was allegedly in a relationship with the actress Pooja Bhatt. According to OpIndia, their affair started when they worked together for the movie "Dil Hai Ki Maanta Nahi". Even though both actors never confirmed the relationship, they were reportedly in a relationship, despite the fact that Aamir Khan was married to Reena Dutta. However, their affair was short-lived, and they broke up due to some unknown differences.
2. Controversy: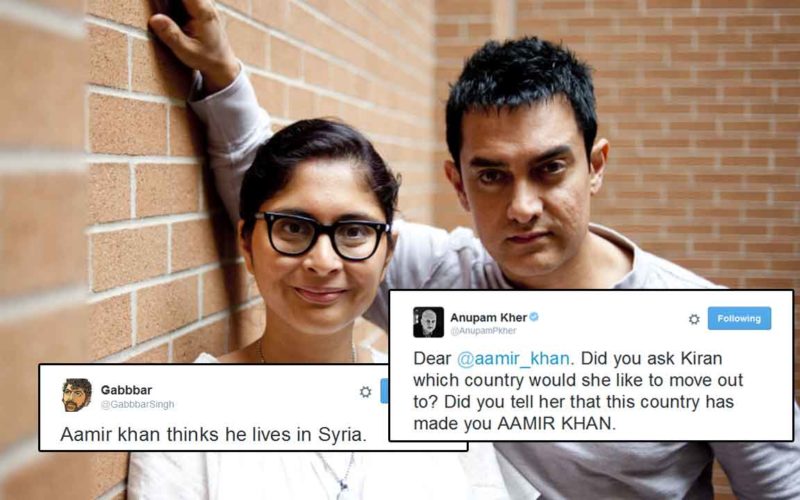 After his statement on intolerance in India, the actor landed on the massive controversy. When Aamir told that his wife, Kiran Rao desires to settle somewhere else because she feels insecure in the country, the audience got furious.
Some politicians also came forward to slam the actor for being so ungrateful about the nation. However, later, the actor calmed the situation and said that he is proud to be born in such a nation and has no plans to leave the country.
3. AIB Roast: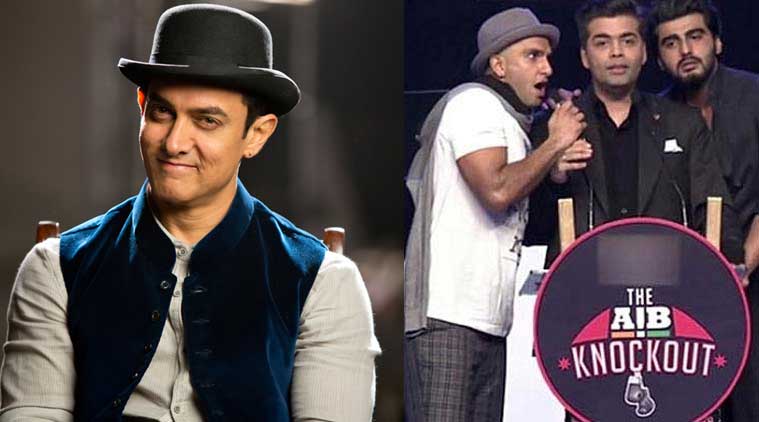 The actor expressed his views about the roast show by "All India Backchod". He called the show a source of verbal violence. According to the actor, he does believe in freedom of speech but it must be done in a bit responsible manner.
4. Rumored Affair With Jessica Hines: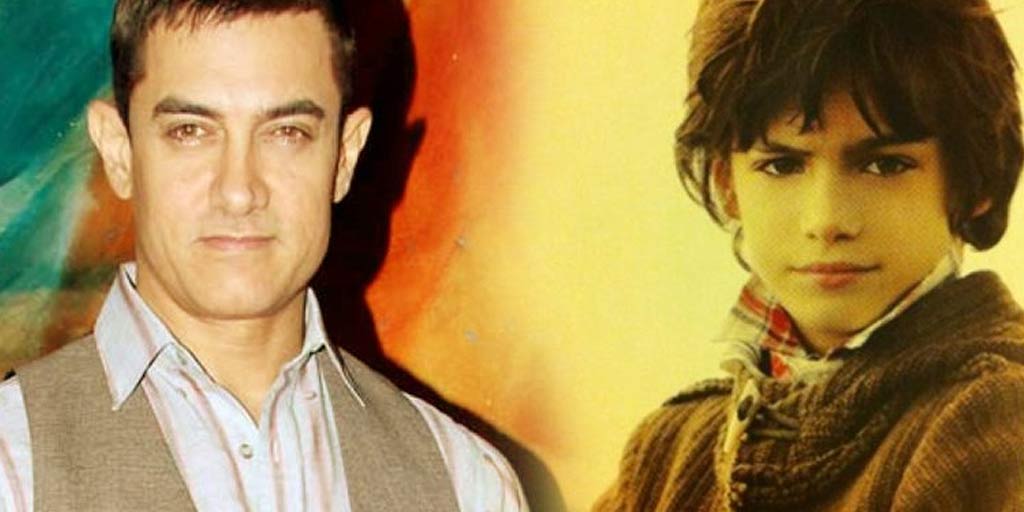 Reportedly, Aamir was involved with a British journalist named Jessica Hines. He allegedly fell in love with her on the sets of his movie "Ghulam". At that time, she was working on an autobiography on megastar Amitabh Bachchan titled "The Big B: Bollywood, Bachchan and Me".
According to Desi Humor, they were in a live-in relationship and she also got pregnant with Aamir's child during their relationship. Aamir wanted nothing to do with the child and Hines did not agree to abort, so he left. In 2003, Hines reportedly welcomed a baby boy and names him "Jaan".
5. The Bollywood Wars: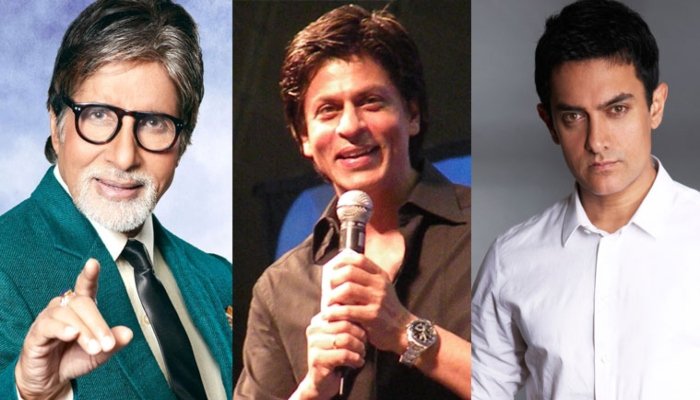 Aamir Khan has been engaged in a controversial war with two of the biggest stars of the Bollywood industry, Shah Rukh Khan, and Amitabh Bachchan. According to Desi Humor, Aamir commented on the movie "Black" by Amitabh Bachchan by saying that his acting was over the top. However, Mr. Bachchan gave a befitting reply by saying that his acting was so exceptional that it might get over Aamir's head.
When it comes to King Khan, due to some competitive rivalries, they were not on talking terms a long ago. Well, the rivalry crossed the line when Aamir named his dog "Shahrukh". In his blog, he also mentioned that Shahrukh used to lick his feet daily. But again, Aamir clarified things by saying the dog doesn't even belong to him. It belonged to the caretaker of the house.
6. Rumored Marriage With Preity Zinta: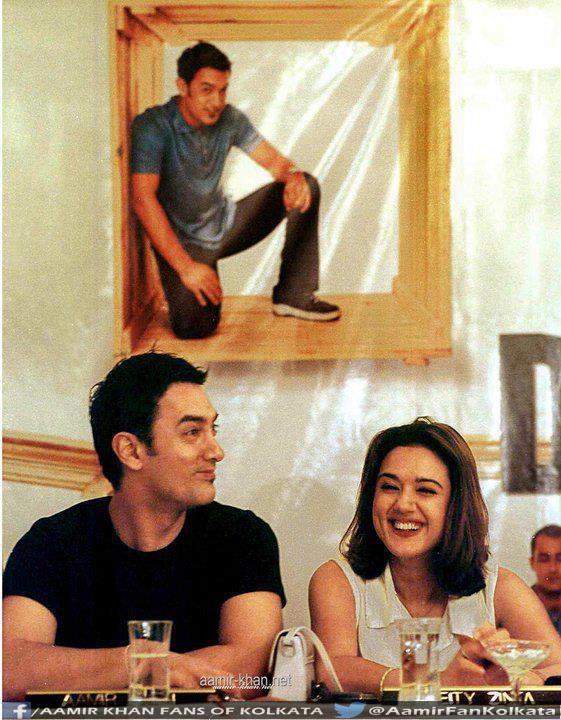 Reportedly, Aamir Khan found a new love in Preity Zinta while shooting for the movie "Dil Chahta Hai" in 2001. According to OpIndia, they began dating each other because Aamir's marriage was almost up for a divorce.
After Aamir Khan formally divorced Reena Dutta, there were reports that the duo had secretly gotten married. However, years later, Preity Zinta clarified, "When things were not going properly in his personal life, I was the nearest candidate because the last film he did was with me. So, suddenly, I became Mrs. Aamir Khan. I had to go around saying, 'Not married!'"
7. Award Functions: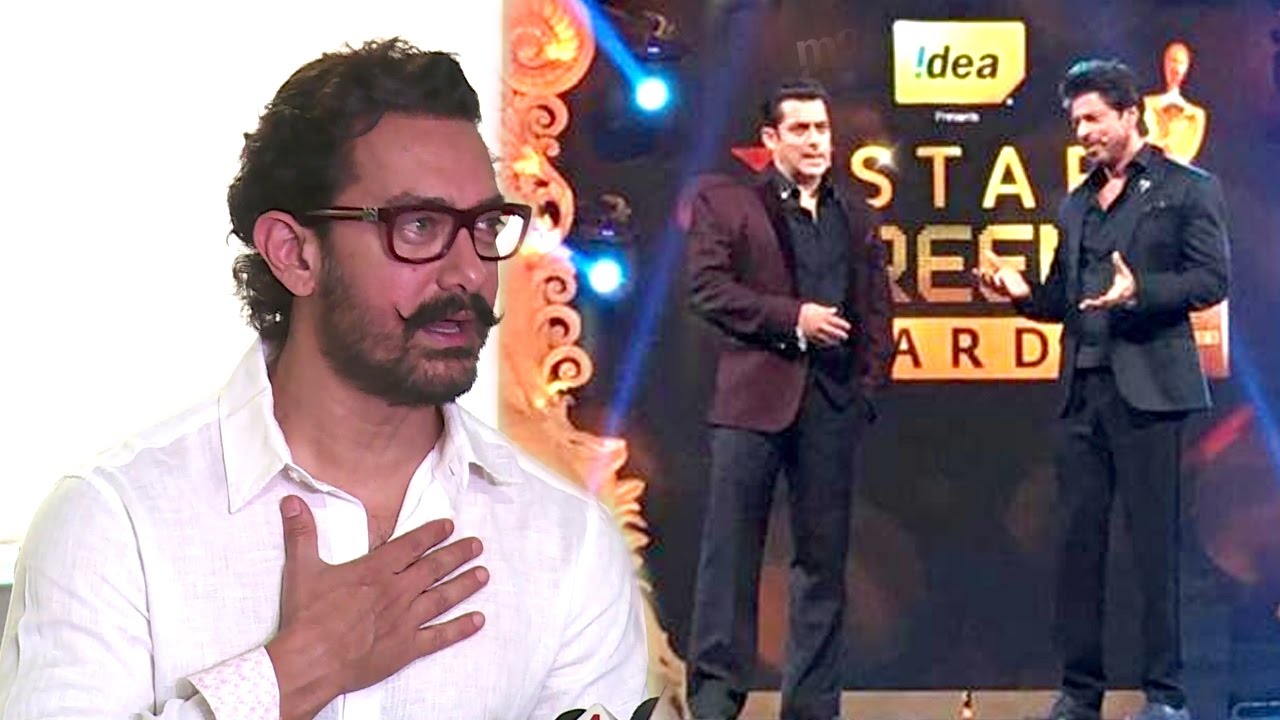 If you haven't noticed, Aamir Khan is not seen in any award functions over the years. According to Desi Humor, the actor does not have faith in the award functions and believes that they are fake and unauthentic. At the beginning of his career, he was hoping to win awards for some of his famous movies. But, unfortunately, he did not win and lost faith in all systems.
8. Love For His Brother: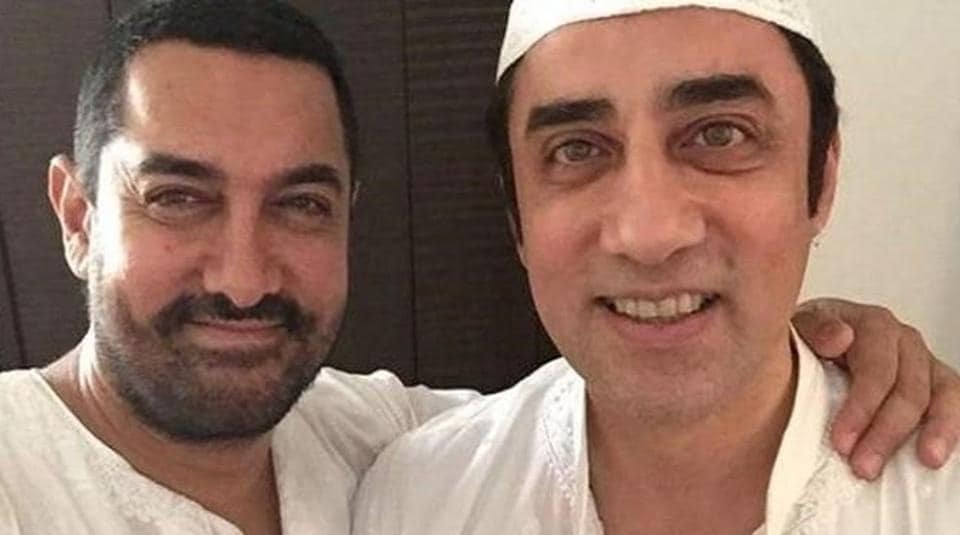 If you have seen the movie "Mela", you would remember his brother Faisal Khan, who was with Aamir Khan as the second lead of the movie. However, his brother did not garner much success like Aamir Khan.
Reportedly, his brother accused him of keeping him as a captive and forced him to take some medicines so that Aamir can declare him mentally unstable. The reason behind the action was rumored to be that Aamir wanted to be the sole heir of his father's property.
9. Rumored Dating With Fatima Sheikh: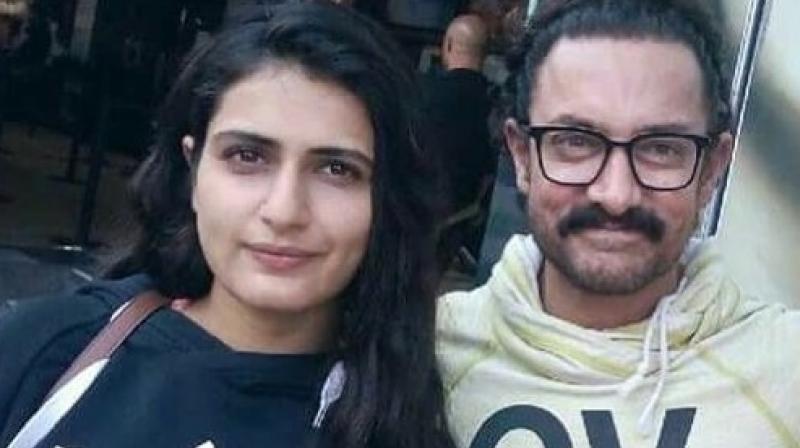 Aamir Khan and Fatima Sheikh did the movie "Dangal" together in which Fatima was Aamir's daughter. In 2016, rumors of them dating started doing the rounds. They were spotted together at several parties and events.
These rumors got intensified when Aamir Khan pitched Fatima's name for the big-budget movie "Thugs of Hindostan". According to Bollywood insiders, his special attention to Fatima had even irked Katrina Kaif during the shoot which created a cold war between the two. As per the OpIndia, Fatima was the one who created a wedge between Aamir and his wife, Kiran Rao. Do you believe this can be true? Did Aamir leave Kiran for his rumored new love interest in Fatima?
Read more: 14 Bollywood Celebrities Confessions That Once Made Headlines