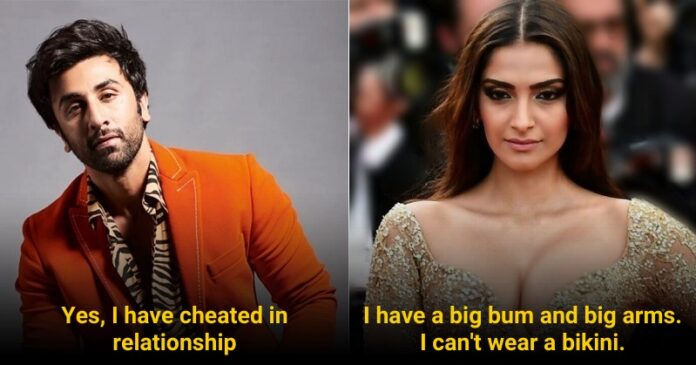 Celebrities live a luxurious life with all wealth, fame, and respect. We all want to live that life too. We want to hear all about their lives, their secrets, and especially their confessions. Here are some celebrities who made some confessions that show their struggle and make us feel like they are like us only.
Take a look at those confessions:
1. Hrithik Roshan – "Stammering Made My Childhood Hell"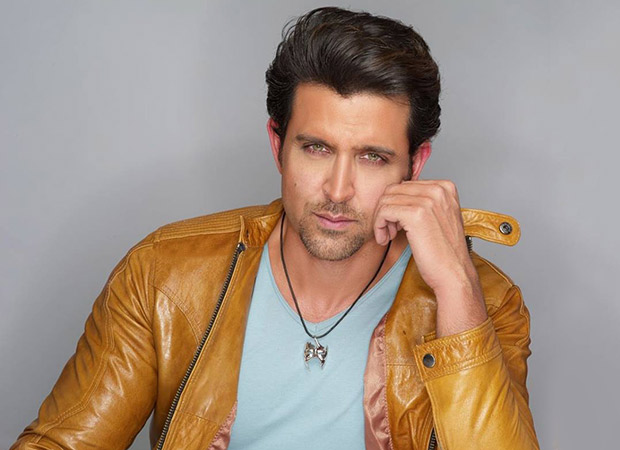 This is actually difficult to believe that a Greek God actually stammered. As confessed by Hrithik Roshan himself, when he was a kid he stammered. Because other kids bully and tease him for this, he was traumatized.
2. Arjun Kapoor – "My Relationship With Salman's Sister Began During The Shooting Of 'Maine Pyaar Kyun Kiya'"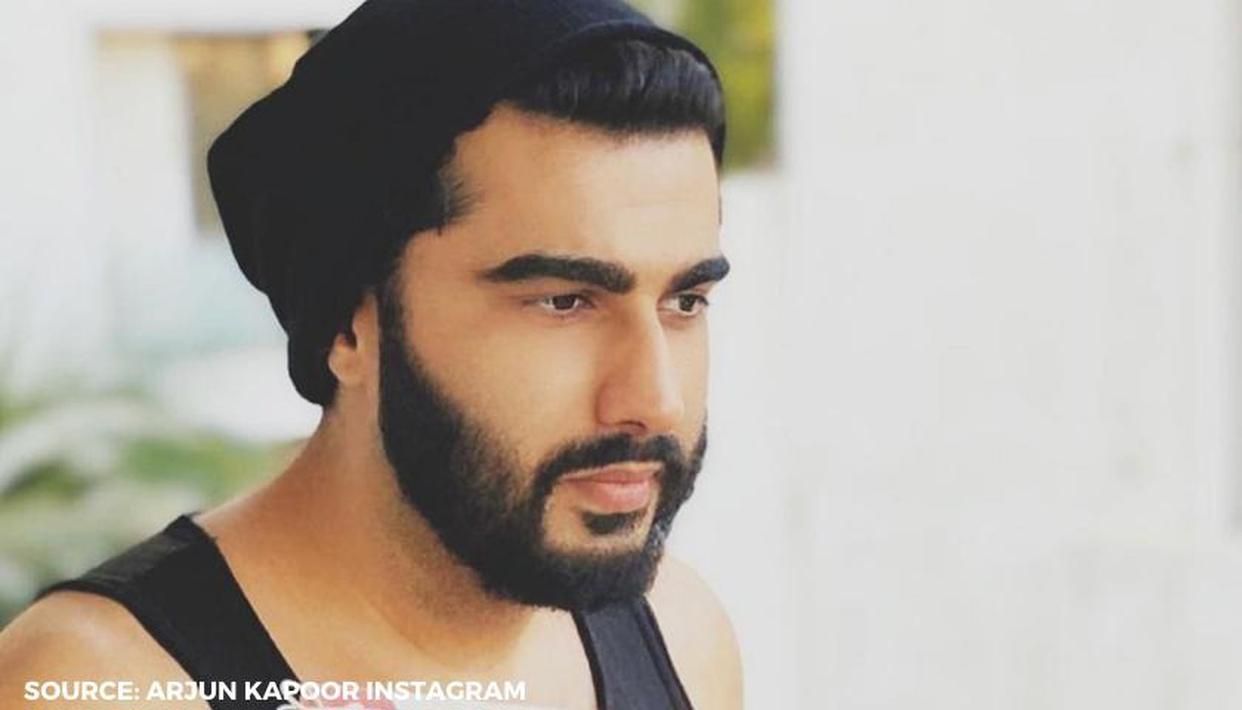 Once Arjun was an overweight guy because of which Arpita Khan, sister of Salman Khan dumped him. After that, he began hitting the gym to be who he is now.
3. Salman Khan – "I'm A Virgin. I Will Save Myself For The One I Get Married"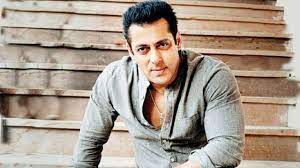 Salman Khan confessed this when he was at "Koffee With Karan". While many fans didn't believe and said he was lying, many supporters actually believed it.
4. Sonam Kapoor – "I Have A Big Bum And Big Arms. I Have Cellulite. I Can't Wear A Bikini"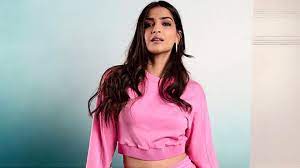 Sonam is a fashion diva. And, fan's hearts sank when they heard about this confession. However, she wore a bikini in "Bewakoofiyan" and she looked amazing.
5. Shah Rukh Khan – "I Don't Know How To Make Friends"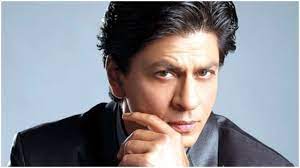 Shah Rukh Khan might be the king of Bollywood, but he also has flaws. As confessed by him, he is not able to make friends. Maybe that is why he has relations that turned sour such as Farah Khan, Karan Johar, Shirish Kunder, Salman Khan, and many more.
6. Alia Bhatt – "I'm Scared Of Darkness. I Sleep With My Lights On And I Don't Like Flying"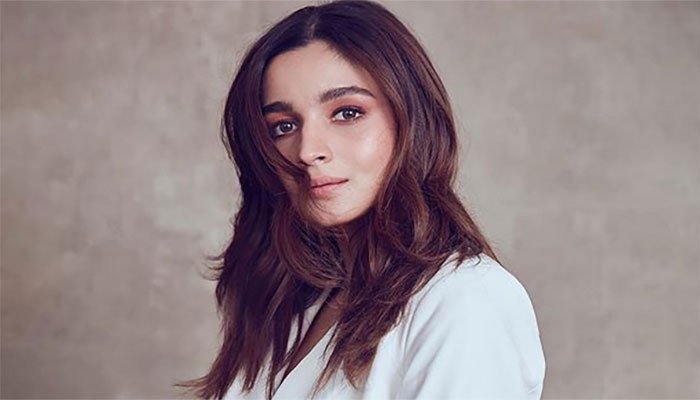 Alia admits that she sleeps with the lights on because she is afraid of darkness.
7. Ranbir Kapoor – "Yes, I Have Cheated"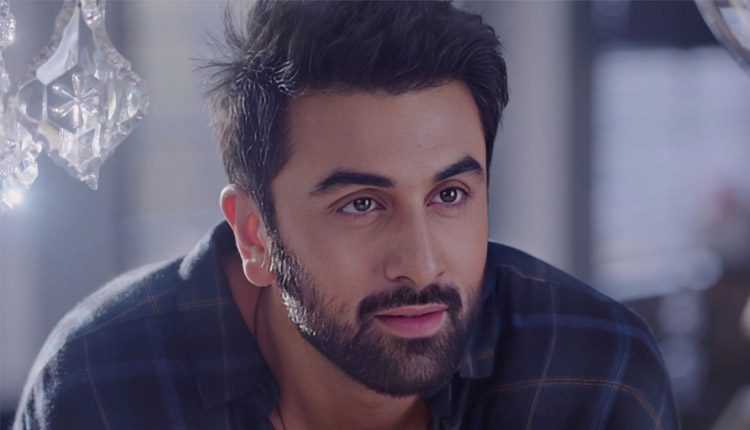 As we all know, Deepika and Ranbir were dating. However, they both have parted ways due to his feeling for Katrina Kaif. Ranbir Kapoor confessed later, "Yes, I have, out of immaturity, out of inexperience, out of taking advantage of certain temptations, out of callousness. You realize it now when you grow up and you value relationships more."
8. Chitrangada Singh – "I've Faced Sexual Harassment"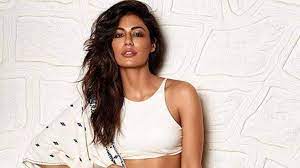 Chitrangada Singh played the role of a victim of sexual harassment in the movie "Inkaar". However, she was also a victim of sexual harassment in real life.
9. Vidya Balan – "I Paid A Bribe For My New House"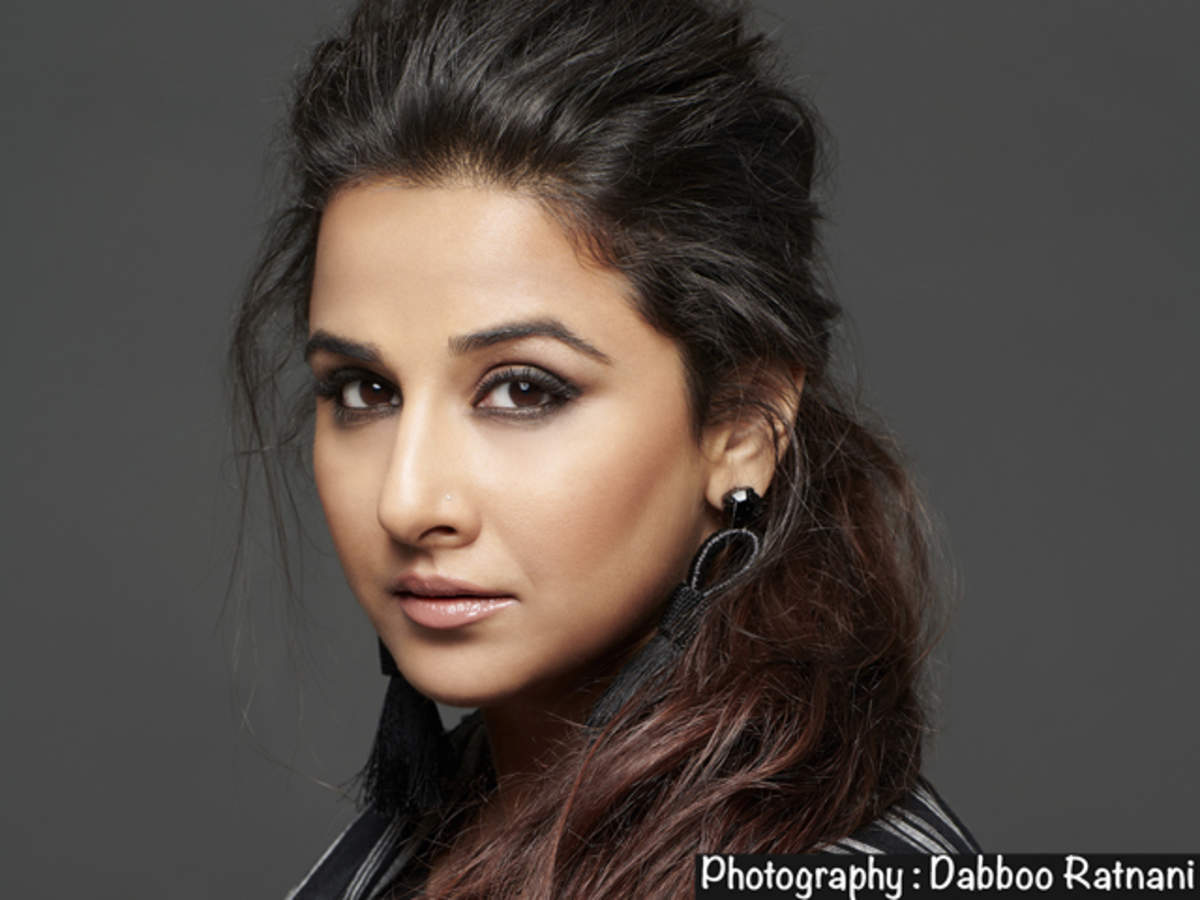 Vidya had to bribe the officials when she was registering for her new house. However, she promised that she will never do that again.
10. Govinda – "I've Had Extra-Marital Affairs"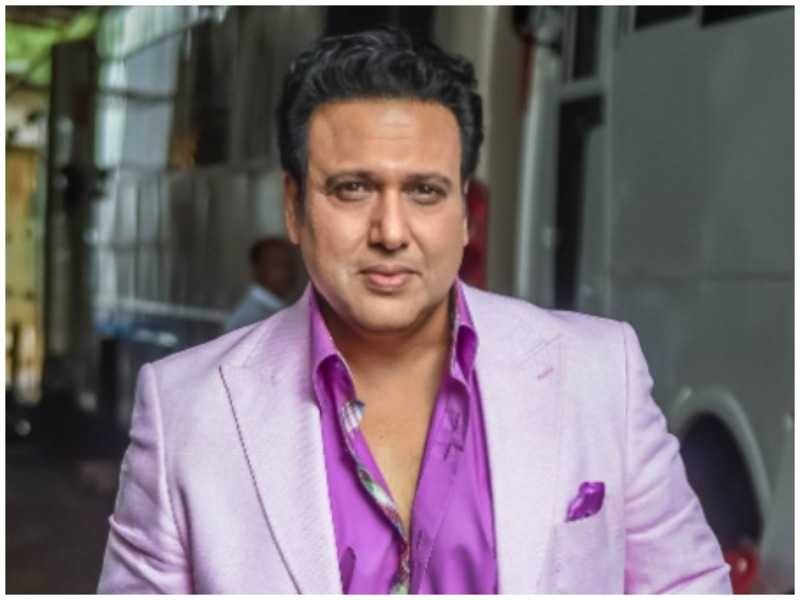 Govinda is very popular for his amazing comic roles. However, he confessed that he had affairs outside his marriage. While not spilling the beans, he said, "Somethings in life should not be spoken about publicly. It's best kept a secret."
11. Kareena Kapoor – "I Sleep Better On A Flight In Pair Of Jeans That Are Really Worn In"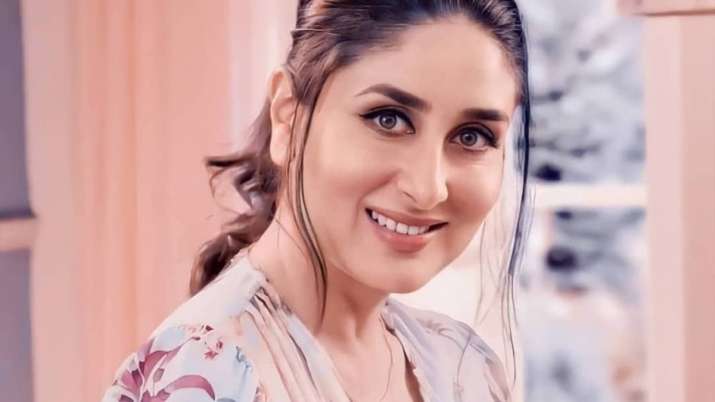 Kareena knows that jeans could wear many times without washing them. She confessed that she doesn't really wash her jeans and would wear them each time she is traveling.
12. Anurag Kashyap – "I Met The Man Who Abused Me As A Kid Years Later"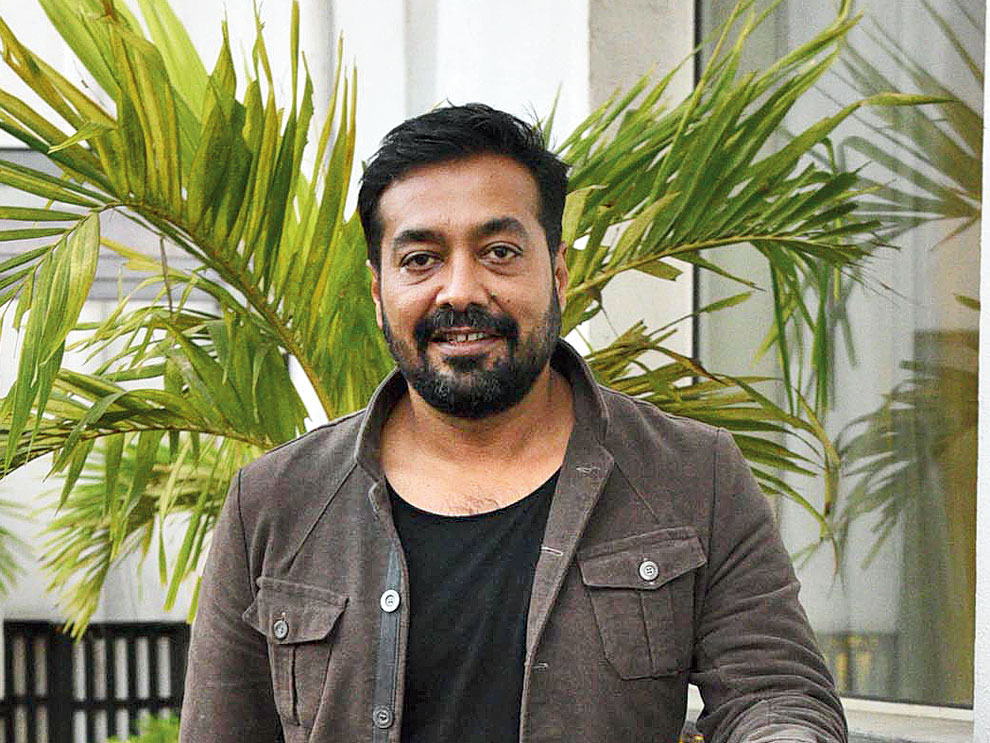 Anurag Kashyap was abused when he was a kid. However, he chose to forgive him, when they crossed paths again.
13. Siddharth Malhotra – "Kissing Alia Was Boring, I'll Enjoy Kissing Deepika"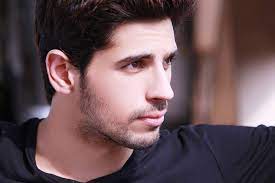 Alia Bhatt and Siddharth Malhotra debuted from the movie "Student of the Year" in which they kissed. Later, Siddharth gave this statement.
14. Kalki Koechlin – "I Was Sexually Abused As A Child"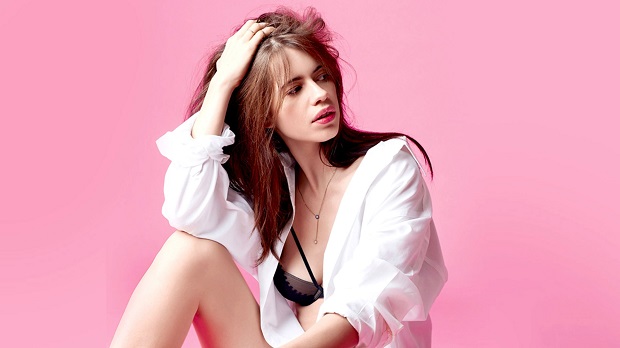 Kalki was sexually abused as a child. But now, she inspired people to fight against it.