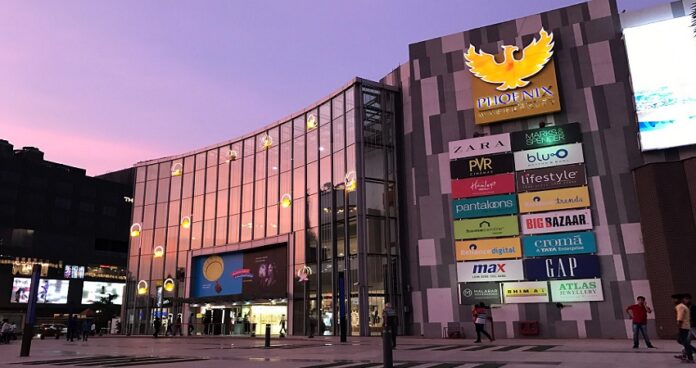 Shopping malls are now an integral part of everyone's life. Over the years the quantity of shopping malls in India as well as the infrastructure, standard and the area have changed drastically. And moreover, malls are not about only shopping these days it has more to do with decor, entertainment and relaxation. From the historic city of Delhi to film city of Mumbai, India's spectacular malls offer a wide range of experience to its visitor. Still the question remains that Which is the biggest malls in India?
All being said let's quickly review India's Top 10 Largest mall in India.
TOP 10 BIGGEST MALLS IN INDIA
1. LULU SHOPPING MALL KOCHI: 
Located in Kochi, Kerela and spread around 2.5 million square feet bringing you great shopping and entertainment experiences in Kochi. Listed among the Asia biggest mall in India, Lulu International Shopping Mall is the biggest mall in south India. It has over 360 different brand stores including international and Indian brands and offers visitors the best experiences in terms of food, fun, and shopping in Kochi. The mall also has an ice-skating rink, a bowling alley, and a 5D cinema.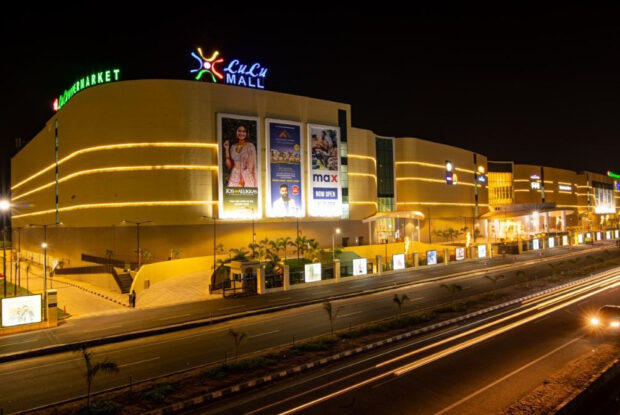 LOCATION: 34/1000, Old NH 47, Eddappaly Junction, Edappally, Kochi, Kerela
TIMINGS: 10 AM to 11 PM
FAMOUS BRAND STORES LULU Shopping Mall Kochi: Levi's, Hamleys, swatch, Tissot, Josco and Biba
2. DLF MALL OF NOIDA:
The largest mall in India is situated in sector-18 Noida was built by DLF Limited and designed by a British architecture firm Benoy. It consists of 7 floors which include 330+ brands, 80 kiosks, 5 customized shopping zone, along with 75 food and beverage options and 7-screen PVR. Regarded highly as the best mall in India offers visitor non-stop fun games and entertainment activities such as Snow world, even a racetrack for adrenaline junkies.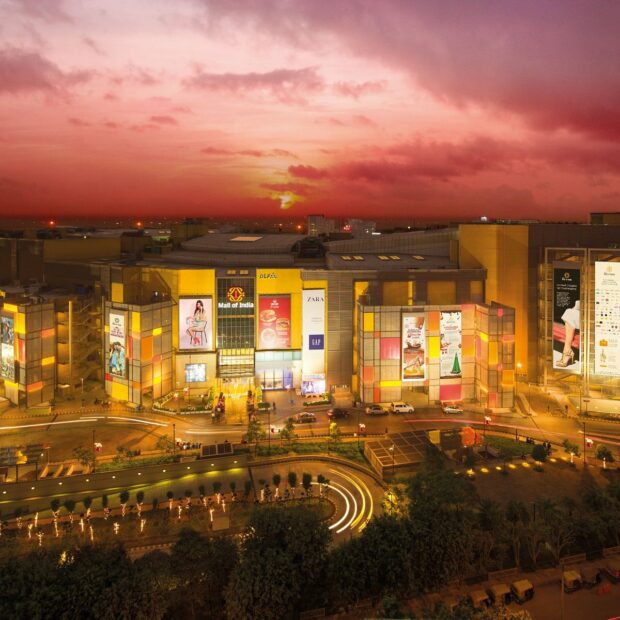 LOCATION: Plot no.= M,03 Sector-18, Noida
TIMINGS: 10.30 AM to 11 PM
FAMOUS BRAND STORES in DLF Mall Noida: Adidas, Aldo, Armani Exchange, Burma Burma, Casio, Cover Story, Da Milano, Fred Perry, H&M, Louis Phillippe and others.
3. SARATH CITY CAPITAL MALL HYDRABAD:
When you are in Hyderabad, Sarath City Capital Mall is your destination for shopping, fun, and leisure. It is indeed one of the biggest malls in south India. This multilevel shopping center rises high up to 8 floors harboring over 430 global brand stores for ultimate shopping experience. Other than shopping it is one stop spot for excursions that include 7-screen multiplex, food hub, amusement park, sports bar and so much more. A couple of dance clubs and pubs are also available for social gatherings. All this makes it one of the Biggest shopping mall in India for an incredible experience.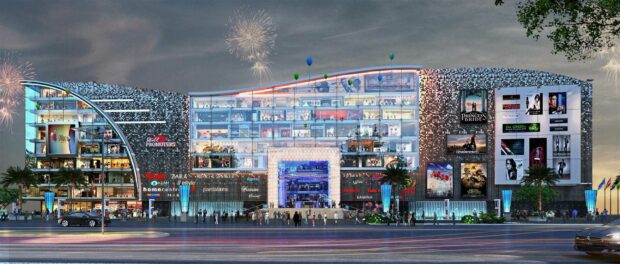 LOCATION: Whitefield, HITEC City, Kondapur, Hyderabad
TIMING: 10.30 AM to 11 PM
FAMOUS BRAND STORES in Sarah City Capital Mall: American Tourister, Baggit, Casio, Hidesign, Hush Puppies, Lacoste, Nykaa, The Body Shop
4. PHOENIX MARKET CITY MALL MUMBAI
Phoenix Market City Mall, Mumbai is one of the biggest malls in India and largest mall in Mumbai, Maharashtra. It was built by Phoenix Mills and was opened to public in 2011. The mall has the most number of brands and shopping stores in any mall in the country. It houses more than 400 global retail brands, a breathtaking 14 screen movie theater and more than 50 restaurants.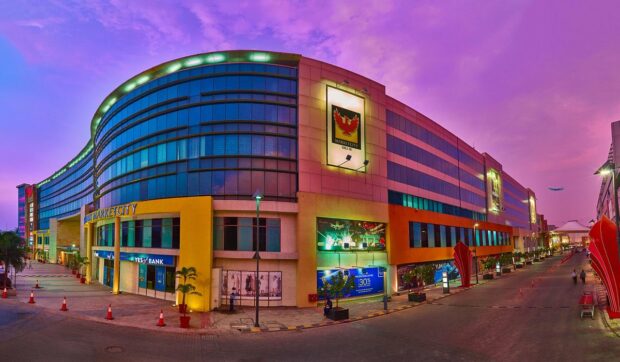 LOCATION: Lal Bahadur Shastri Road, Kurla west, Mumbai
TIMING: 11AM to 12 Midnight
FAMOUS BRAND STORES in Phoenix Market City Mall: Aldo, American Eagle, AND, Bath and Body Works, Baggit, Charles and Keith, Paris, Esbeda, Ilathui, Louis Philippe and Miniso
5. MANTRI SQUARE BENGALURU
Mantri Square Mall is third biggest malls in India built in the year 2010 by Mantri Developers. It is significant landmark of Bengaluru which is one of the biggest malls in south India and is the only mall which has direct metro connectivity. It has over 250 premium brand stores, a food court, a 6-screen Inox multiplex cinema, an indoor go carting track and a dedicated area for electronic products.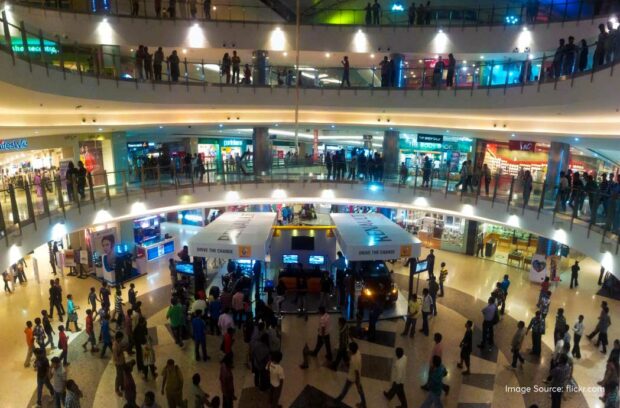 LOCATION: Sampige Rd, near Central Bus Stand, Bengaluru
TIMING: 9 AM to 10 PM
FAMOUS BRAND STORES in Mantri Square Mall: Adidas, Levis, Hush Puppies, Pepe and Marks and Spence.
6. ELANTE MALL CHANDIGARH
When you are looking for good malls in Chandigarh, Elante Mall in Chandigarh should be the mall that you must visit. Elante Mall in Chandigarh is the third largest mall in North India built by L&T Group and owned by Nexus Group, US. This multi-storied mall has both Indian and Global brands stores, a food hub, cafe, barista, an 8-screen PVR multiplex, and a fun city for children.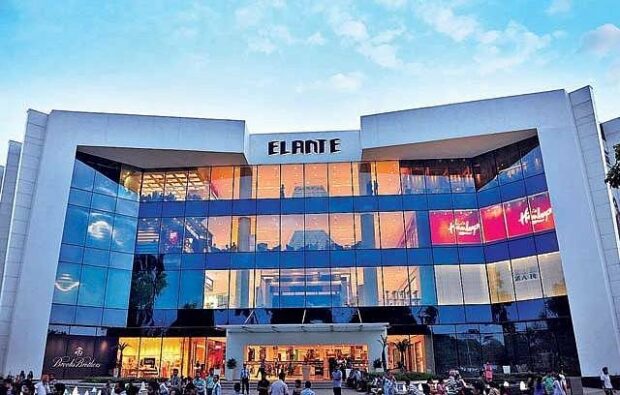 LOCATION: 178-178A, Purv Marg, Industrial Area, Chandigarh
TIMING: 11 AM to 11 PM
FAMOUS BRAND STORES IN ELANTE MALL IN CHANDIGARH: The Body Shop, Aldo, Da Milano, Hackett London, Hidesign and Lacoste
7. SELECT CITYWALK DELHI
Select CityWalk Mall of Delhi offers a one-of-a-kind luxury shopping experience and restaurants to satisfy your taste buds all under one roof. From extravagant decoration to state of art decoration, the most sought-after gaming zone for kids and vivid movie experience in the 6-screen multiplex is a must-visit. The mall also has a dedicated area for fashion and beauty products. The mall even throughs surprises during the festive celebrations with vibrant decorations.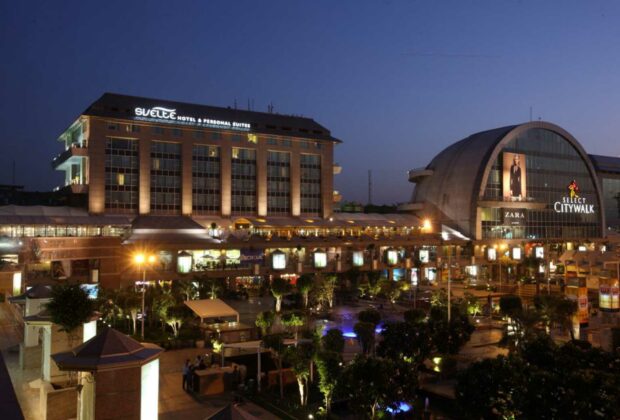 LOCATION: A-3, Saket District Centre, Sector-6, Pushp Vihar, Delhi
TIMING: 10 AM to 11 PM
FAMOUS BRAND STORES in Select CityWalk Mall: Channel, Dior, Estee Launder, H&M, MAC, Muji, United Colors of Benetton, and Zara
8. AMBIENCE MALL GURUGRAM
Ambience Mall is the biggest mall in Gurugram where you can enjoy shopping, hanging out with friends, relishing your taste bud, watching the latest box office, and many more. If you are shopping for the luxury brand, it has dedicated stores for Armani, Chanel, and Dior. This mall feels like a relaxing gateway from the hustle and bustle of the city.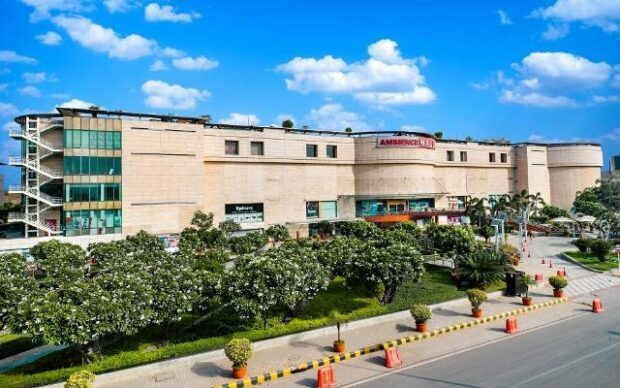 LOCATION: Ambience Island, DLF Phase-3, Sector-24, Gurugram
TIMING: 10 AM to 10 PM
FAMOUS BRAND STORES in Ambience Mall: Armani, Anita Dongre, Arrow, Bose, Columbia Sportswear, Decathlon and Miniso
9. PHOENIX MARKET CITY PUNE
From the same developer of Phoenix Market City, Mumbai Phoenix Mills, comes another addition in Pune that opened in the year 2011. It is the biggest shopping center in Pune with four stories of retail stores and a few highlights like a kid zone, food court with top-notch eateries, cafe, and 9-screen PVR Cinema. Exotic flavors and exquisite drinks and the best culinary experience can be found here in Pune. The shopping center also comprises Reliance and Future Group retail stores.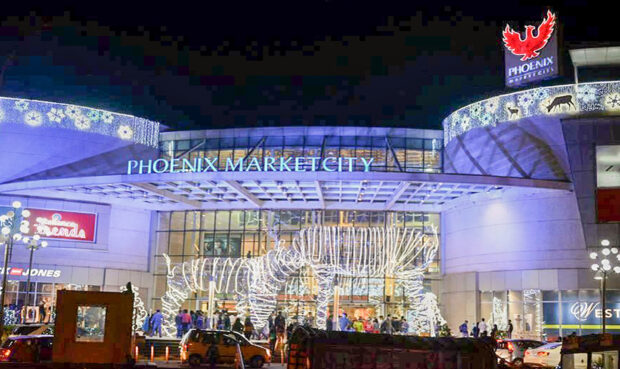 LOCATION: Phoenix Road, clover Park, Pune
TIMING: 11 AM to 10 PM
FAMOUS BRAND STORES in Phoenix Market City: Ajmal Perfumes, Aldo, Arrow, Armani Exchange, Bluestone, Daniel Willington, Fila, Fossil, Hidesign and John & Jacobs.
10. Z SQUARE MALL KANPUR
Z Square Mall in Kanpur is part of an elite class of the biggest malls in India and a one-stop destination for all needs of shopping and entertainment for your family and friends in Kanpur. Situated in the heart of the city, it's a prime location It houses over 150 brands including local handicrafts to national and international brands under one roof. If you are thinking of shopping, movie, relaxing, partying, wonder and excitement then visit Z Square mall while in Kanpur.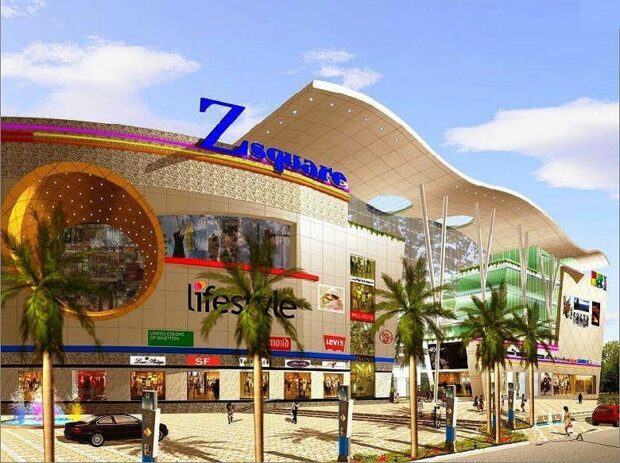 LOCATION: 16/113, M G Marg, Bhairampur, Kanpur
TIMING: 10.30 AM to 10 PM
FAMOUS BRAND STORES in Z Square Mall: Allen Solly, Adidas Exclusive Store, Louis Philippe, Peter England, Ritu Kumar
That's all folks, hope you all enjoyed reading the article on the biggest malls in India. For more such informative and entertainment articles please do visit our Site