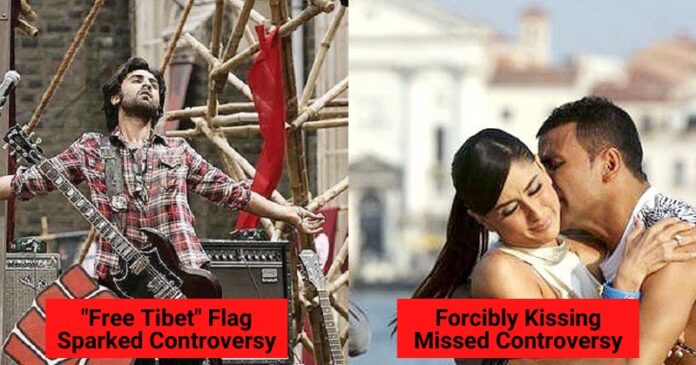 We all know that Bollywood thrives on controversies. Be it actors, their personal lives, or their movies, there are controversies around everywhere. Either it is extra sensitive people or the Censor Board, every time a thought-provoking Bollywood movie releases, controversy arises out of either of them. However, among these controversial movies, some movies just escape the controversy.
So, here is the list of scenes of the Bollywood movies that sparked controversy and also, that should have. Scroll down to know the controversies:
1. Sparked Controversy: Kiss Between Amitabh Bachchan And Jiah Khan (Nishabd)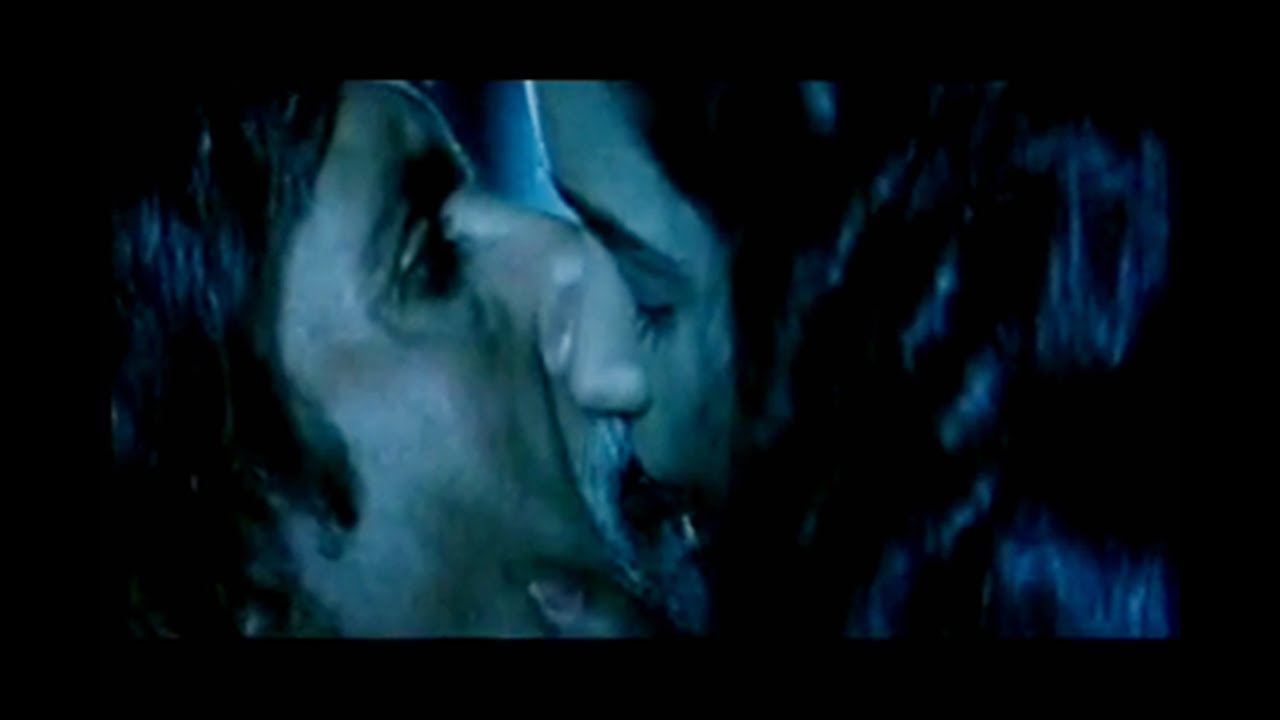 Nishabd is a drama film where Vijay (Amitabh Bachchan), a man in his sixties, falls in love with a teenage girl and his daughter's friend, Jiah (Jiah Khan). However, his illicit feelings for Jia ruin his relationship with his daughter and wife beyond repair.
According to Congress party members in Uttar Pradesh, it seemed like an adaptation of Lolita that was "against Indian values". Especially, the kiss they shared in the movie was highly criticized by the audience. There were also major protests in Allahabad due to this scene.
2. Missed Controversy: Sanju Having Relation With Many Women (Sanju)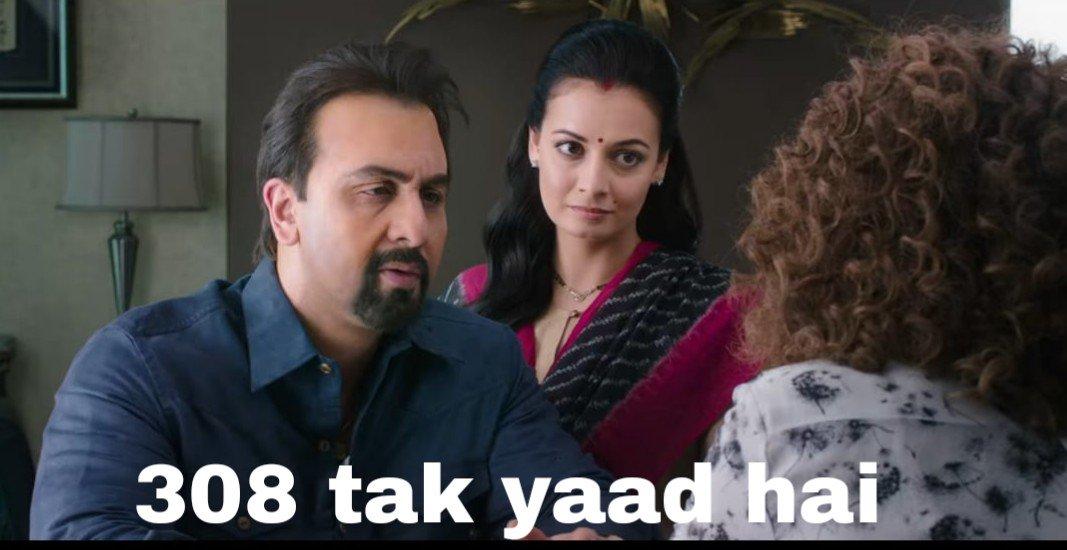 This Ranbir Kapoor starrer movie, Sanju is full of drama and comedy. This movie focuses on the life of a Bollywood celebrity, Sanjay Dutt played by Ranbir Kapoor. His personal dilemmas and vices along with his struggles with the legacy that is handed down to him by his parents.
However, in one scene, he admitted the number of women he has slept with, dismisses prostitutes. He even rounds up the figure as if it's a score on a paper. But, there was not even a hint of controversy regarding this and audience even loved it.
3. Sparked Controversy: Amir Khan On A Horse (Rang De Basanti)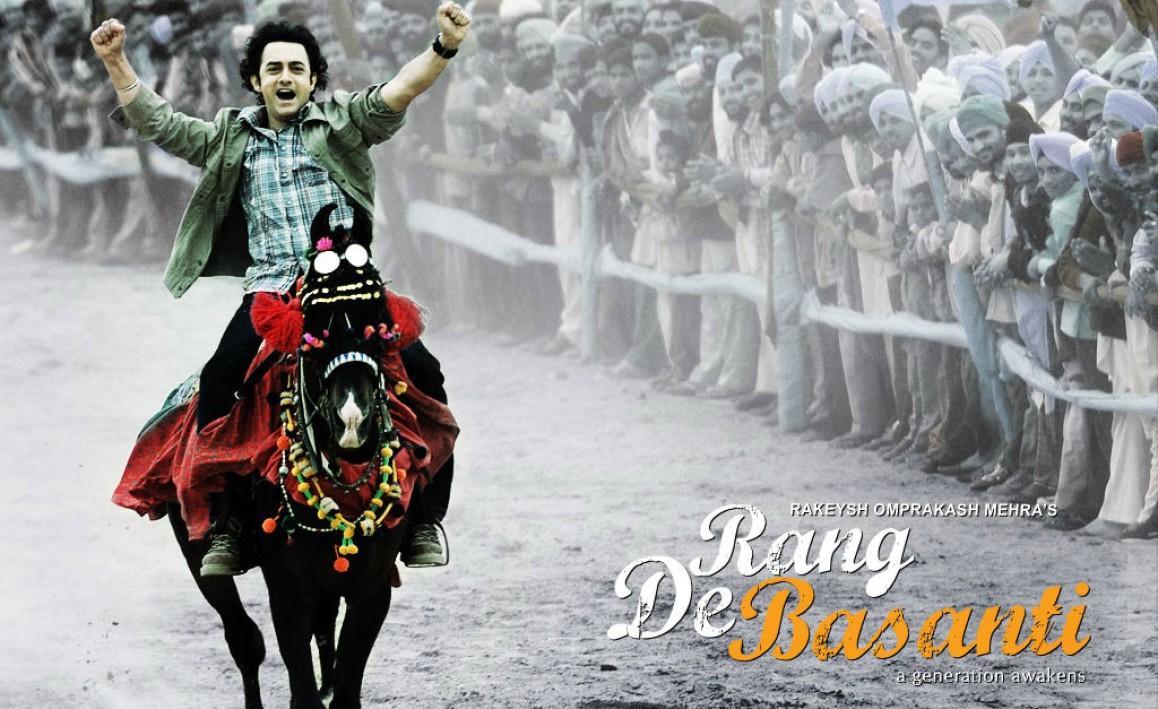 Rang De Basanti is a musical-romantic movie where Sue (Alice Patten) selects a few students to portray various Indian freedom fighters in her film. Unwittingly, she awakens their patriotism. The mental and emotional process turns them into rebels for a cause.
However, in one scene, Aamir Khan was on a horse. But, the creators had no permission to use animals in the movie. So, Maneka Gandhi objected to this, and the scenes had to be cut from the movie. However, it did create a controversy around this movie.
4. Missed Controversy: Men Forcibly Kissing Women (Kambakkhat Ishq)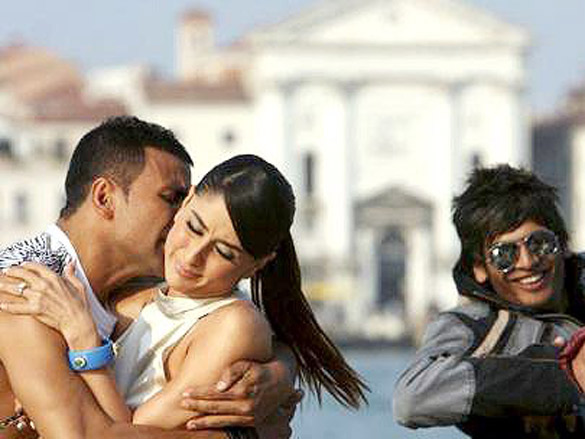 Kambakkhat Ishq is an action-romantic film. In the movie, Simrita (Kareena Kapoor), a doctor, performs her first surgery on a man she hates, Viraj (Akshay Kumar). She soon realizes that she accidentally left her watch inside his body. In order to save her career, she must get that watch out of his body, no matter what.
However, in this movie, there are many scenes where you will see men kissing women without their consent. It is like a tradition in Bollywood movies that are happening for generations. Those scenes literally promoted sexual activity. But, as usual, there was no controversy about it.
5. Sparked Controversy: Caste Based Reservation System Shown (Aarakshan)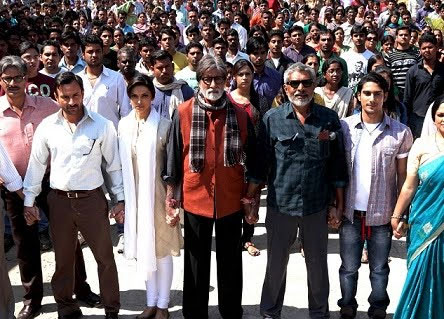 Aarakshan is a drama movie, where the principal of STM College, Dr. Anand (Amitabh Bachchan) fights to abide by the OBC reservation verdict of the Supreme Court along with his disciples. However, while doing so, they have to overcome many obstacles. This movie also has Deepika Padukone and Saif Ali Khan in the leading role.
However, this film portrayed the caste-based reservation system in India which touched the sensitive nerves of some people. That is why the movie was banned before its release in Uttar Pradesh, Punjab, and Andhra Pradesh. However, the Supreme Court lifted the ban from Uttar Pradesh later.
6. Missed Controversy: Chatur's Chamatkar Speech (3 Idiots)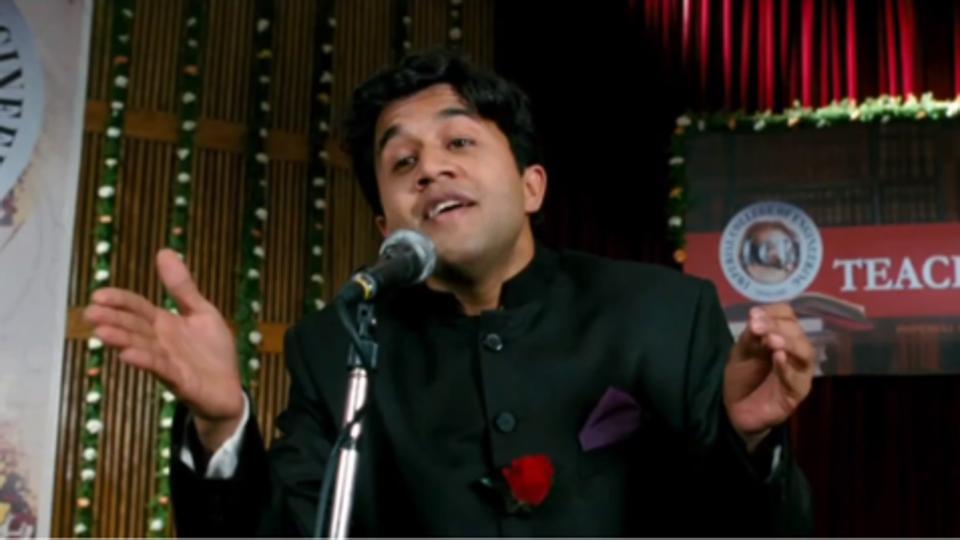 The blockbuster movie, 3 Idiots is a rom-com movie about three students and the education system. Farhan (R. Madhavan) and Raju (Sharman Joshi) form a great bond with Rancho (Aamir Khan) in college due to his refreshing outlook. A bet gives them a chance to look for their long-lost friend years later whose existence seems rather elusive.
We all remember the famous Chatur's (Omi Vaidya) speech from this movie, who unknowingly turns r*pe into a joke. It would have been a highly controversial scene from the movie but they chose to make fun of it. Moreover, this scene is considered one of the funniest moments from Bollywood.
7. Sparked Controversy: Highlighted The Issues Of Kashmir (Lamhaa)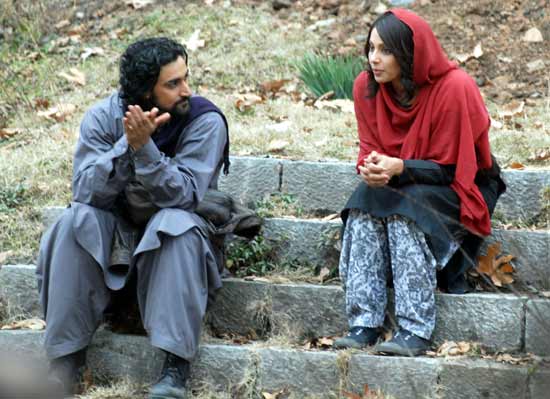 Lamhaa is a Sanjay Dutt starrer action-thriller film. In the movie, an Indian intelligence agent, Vikram (Sanjay Dutt) is sent to Kashmir to investigate the people responsible for a host of extremist attacks. He receives help from a young woman named Aziza (Bipasha Basu) in his mission.
While investigating, this movie highlighted the various issues that Kashmir faced over the years, and it did not go well with the audience. That is why it got banned in Saudi Arabia, Pakistan, Bahrain, Kuwait, Qatar, UAE, and Oman. It was considered highly objectionable and controversial by the UAE Censor Board.
8. Missed Controversy: Case Of Victim Blaming (Rangeela Raja)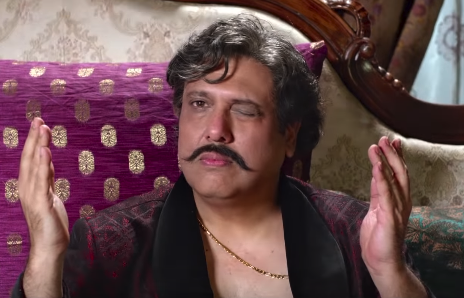 Rangeela Raja is comedy is a comedy movie with the Bollywood comedy king, Govinda. This film is a remake of Netrikan. Natasha (Mishika Chourasia), a headstrong woman, wants to explore her career. She meets Raja Vijendra Pratap Singh (Govinda), a business tycoon. Singh's life turns around after meeting Natasha as do the lives of his family. Ajay Pratap Singh, his younger brother, leads a life of a yogi and decides to bring his elder brother back on track.
However, in one scene, we saw that Raja indulges in victim-blaming by saying that women should not provoke men by wearing short clothes because every man is not a gentleman. But, there was no complaint from the audience or the Censor Board.
9. Sparked Controversy: Featured A Flag With "Free Tibet" (Rockstar)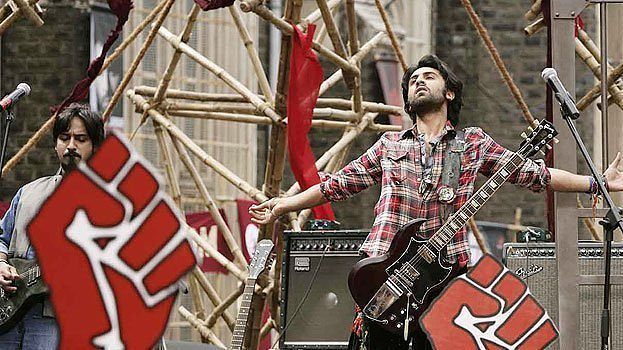 Rockstar is a Ranbir Kapoor starrer musical-romantic movie. In this movie, Janardhan (Ranbir Kapoor) is a college student who desperately seeks inspiration for the musician inside him. Ultimately, in heartbreak, he finds his inspiration. However, it also leads him to self-destruction.
If you have not noticed, the song "Sadda Haq" from the movie featured a flag with "Free Tibet" written over it. This faced the wrath of the Censor Board and the flags were blurred because it sent a strong political message.
10. Missed Controversy: Overtly Sexualizing Women (Kya Kool Hain Hum)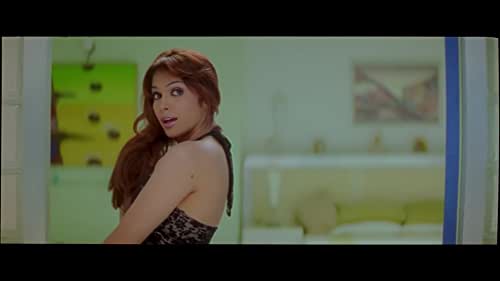 Kya Kool Hain Hum is a comedy movie where Rahul (Tusshar Kapoor) and Karan (Riteish Deshmukh) dream of living luxurious lives in Mumbai despite their meager salaries. They hunt for rich girlfriends when they get evicted from their apartment for not paying the rent.
This movie talked about the male desire by overtly sexualizing women. This was not only allowed to release but also included the dialogue that called same-sex relations a problem. It must have sparked controversy but it truly escaped.
11. Sparked Controversy: Bold Scenes In a Song (Murder)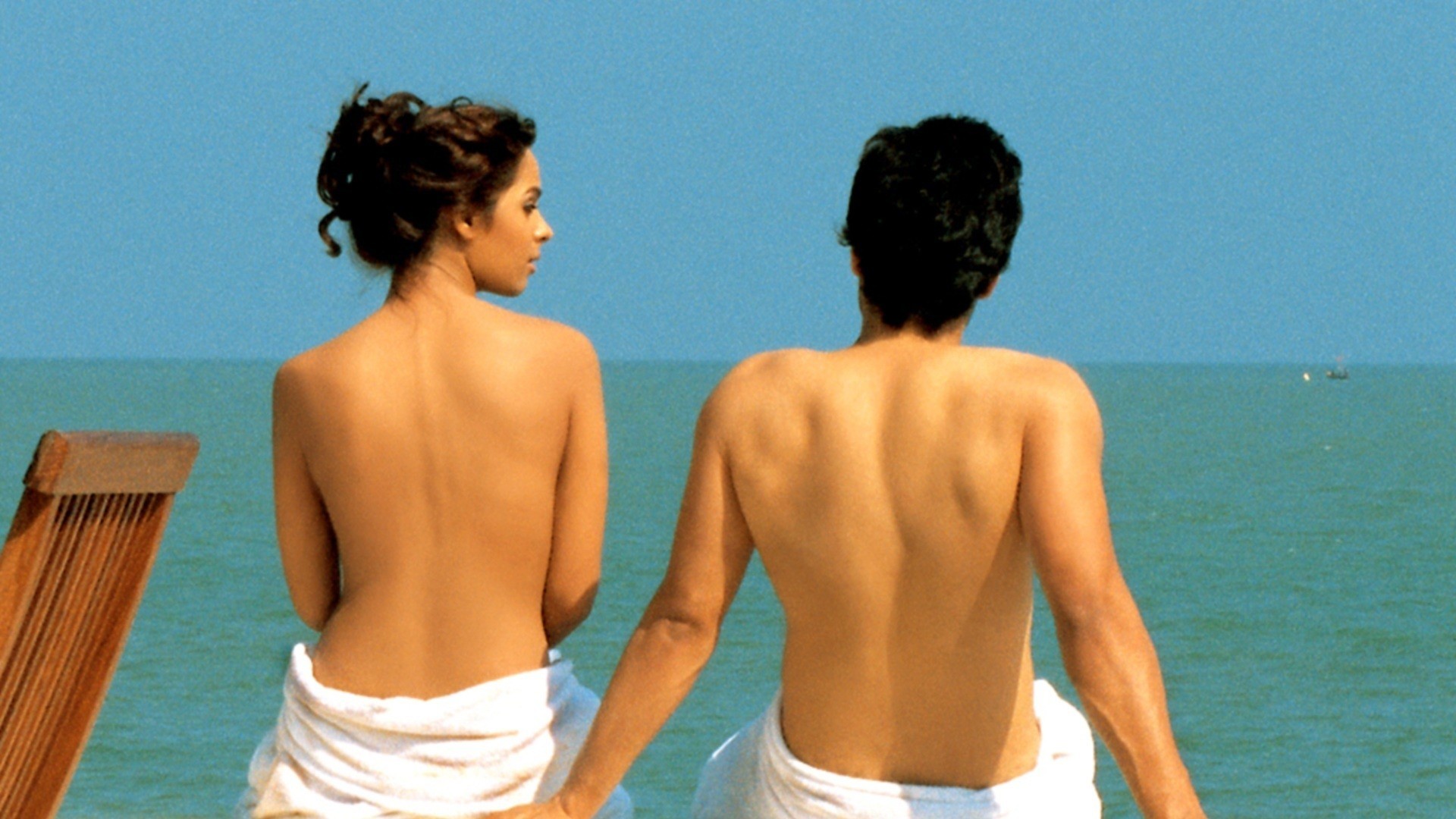 Murder is a crime-drama film where Simran (Mallika Sherawat) is a lonely housewife who bumps into her lover from her past, Sunny (Emran Hashmi). Unsatisfied with her husband, the two get into a torrid affair. However, her husband, Sudhir (Ashmit Patel) plans to end the affair as quickly as it began when he finds out about them.
Even though it is a superhit movie, it has bold scenes in one song "Bheege Hoth Tere" between Mallika Sherawat and Emraan Hashmi. This shocked the masses and stirred controversies across India.
12. Missed Controversy: Kanta Ben's Reaction On Same-Sex Relation (Kal Ho Naa Ho)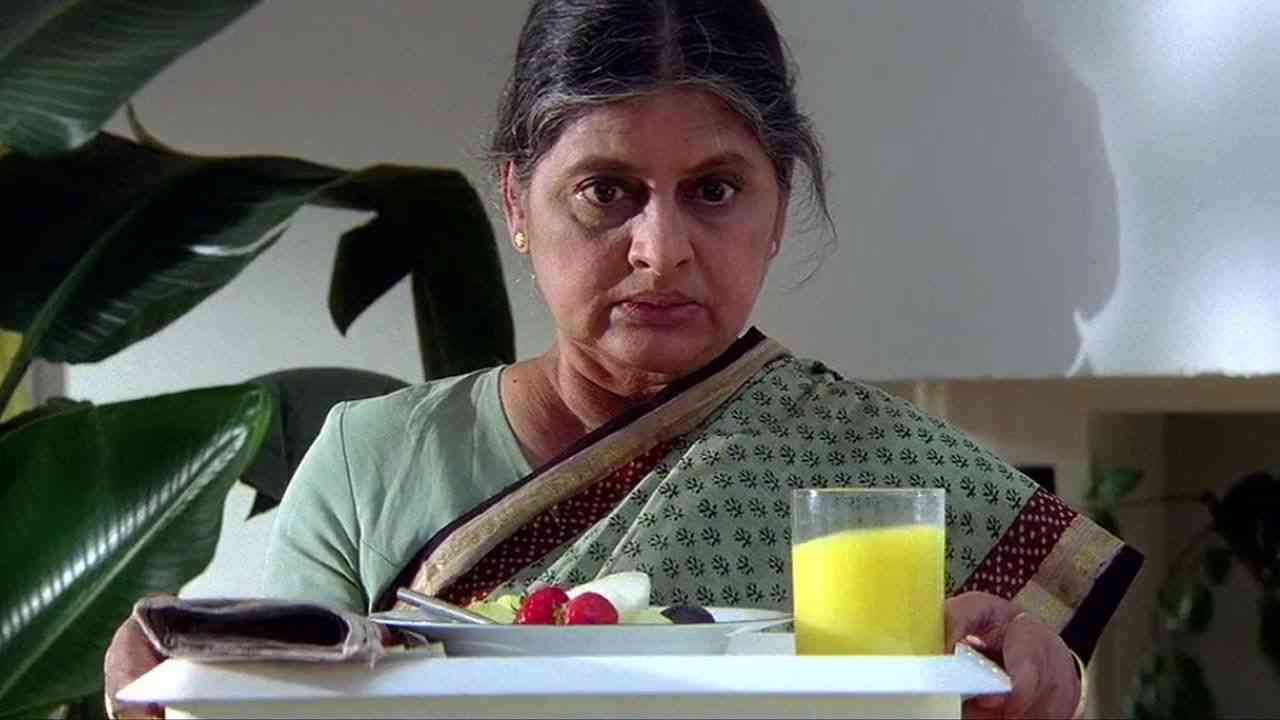 Kal Ho Naa Ho is a musical romantic movie where Naina (Preity Zinta), a girl living a dreary life, finds a new meaning to her life when she meets Aman (Shah Rukh Khan). Even though she loves him, Aman claims to be a married man. So, he convinces Rohit (Saif Ali Khan), her friend, to woo her.
Even though we love this movie, there is one serious problem in this film. Remember, Kanta Ben's reaction when she thought that Aman and Rohit are in a relationship? Also, Aman's funda of "6 din, ladki in"? Well, it does not sound very progressive on the part of creators. And, it surely escaped some serious controversies.
13. Sparked Controversy: 17 Kisses Of Mallika Sherawat (Khwahish)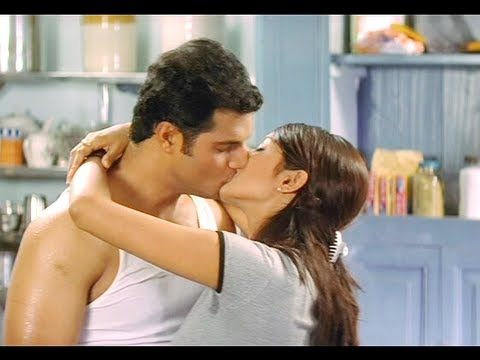 Khwahish is a musical-romantic movie where Amar (Himanshu Malik) and Lekha (Mallika Sherawat) are college sweethearts. They go against the wishes of Amar's father and decide to get married. However, Lekha finds out that she has leukemia when things start settling down.
However, this movie is more famous for its 17 kisses between the lead cast rather than the actual story. It created a lot of buzz around the people because people were not used to it by then. Moreover, Mallika Sherawat is the unmatched queen of controversies, and she proved it at the beginning of her career only.
14. Missed Controversy: Normalizing Sexual Assault On Men (Badrinath Ki Dulhania)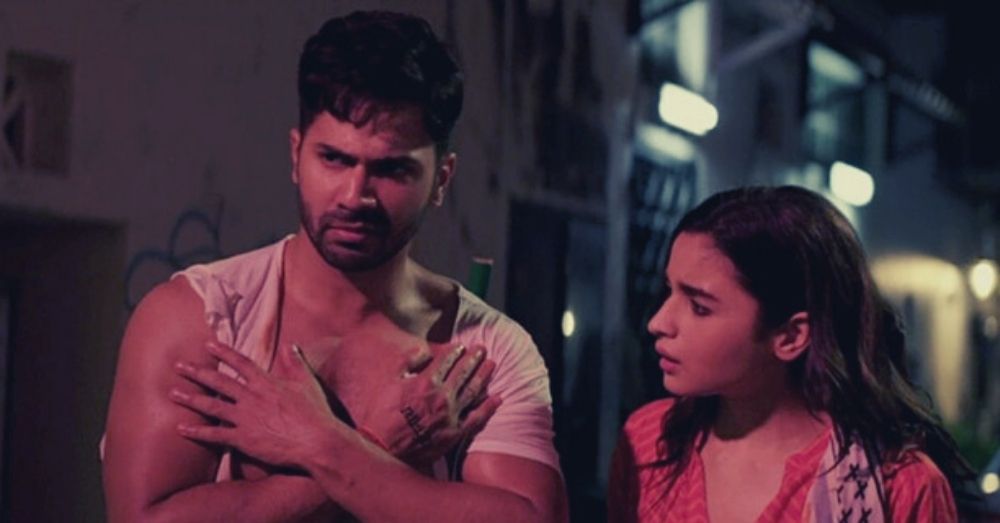 Badrinath Ki Dulhania is a rom-com movie where Badri (Varun Dhawan), a wealthy man's son, meets Vaidehi (Alia Bhatt) at a wedding and sparks fly between them. He wants nothing more than to marry her, but she yearns to pursue her dream of becoming an air hostess.
In one scene of the movie, Badrinath Ki Dulhania, Badri was sexually assaulted and then Vaidehi and his friends made fun of him. Normalizing any kind of assault on anybody, irrespective of their gender is wrong and highly controversial. However, it is counted as a funny scene in Bollywood.
15. Sparked Controversy: Showed Difficult Lives Of Widows In Ashrams (Water)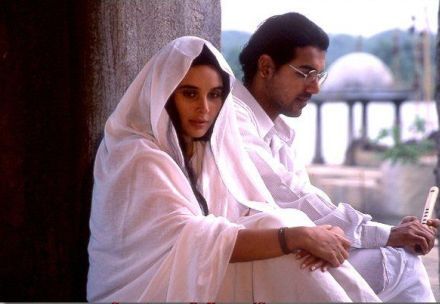 Water is a romantic movie that is filled with drama. A widowed child bride, Kalyani (Lisa Ray) lashes out against her fate in the Hindu ashram, following the sudden and unexpected death of her husband. In the ashram, she is expected to atone for her sins which she had not even done.
Directed by Deepa Mehta, this movie showcases the difficult lives of widows in ashrams. This hurt the feelings of Hindus. As a result, they ended up burning posters of this movie on the ghats. To stop the film production, Activist Arun Pathak also organized a suicide protest.
16. Missed Controversy: Raj Harassing Simran (Dilwale Dulhania Le Jayenge)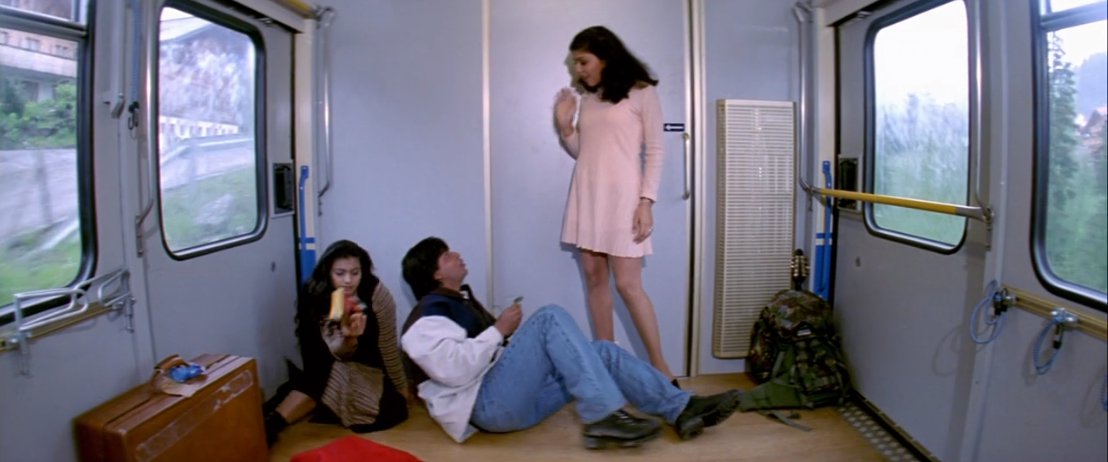 Dilwale Dulhania Le Jayenge is a blockbuster romantic movie. It is still considered to be the most romantic movie ever. In the movie, Raj (Shah Rukh Khan) and Simran (Kajol) meet during a trip across Europe, and the two fall in love. Later, Raj learns that Simran is already promised to another. So, he follows her to India to win her and her father over.
In the movie, there are many scenes where Raj harasses Simran, be it forcing himself on her lap or asking for a kiss continuously. However, it did not affect the perception of Indians. All these scenes gave the idea to the men that this is actually fine to do it.
17. Sparked Controversy: Nude Scenes Between Shashi Kapoor And Simi Garewal (Siddhartha)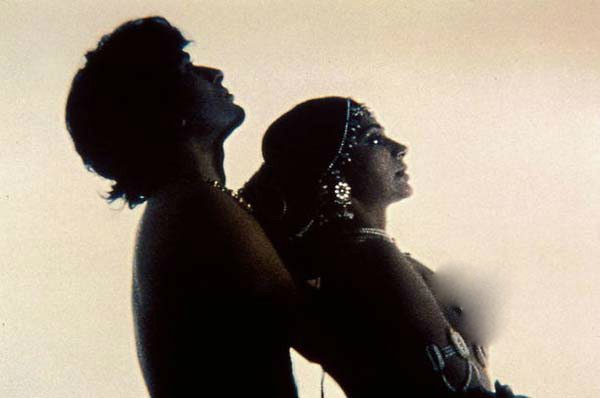 Siddhartha is a mysterious drama movie where Siddhartha (Shashi Kapoor) is born into a rich family. He embarks on a search for meaning in life. This path takes him through meditation and sensual pleasure. This amazing movie focuses on self-discovery.
However, it garnered attention only because of the steamy nude scenes between Shashi Kapoor and Simi Garewal. Indian Censor Board was so touchy in those days. That is why they did not even allow kissing scenes in movies.
18. Missed Controversy: Double Meaning Dialogues(Housefull 4)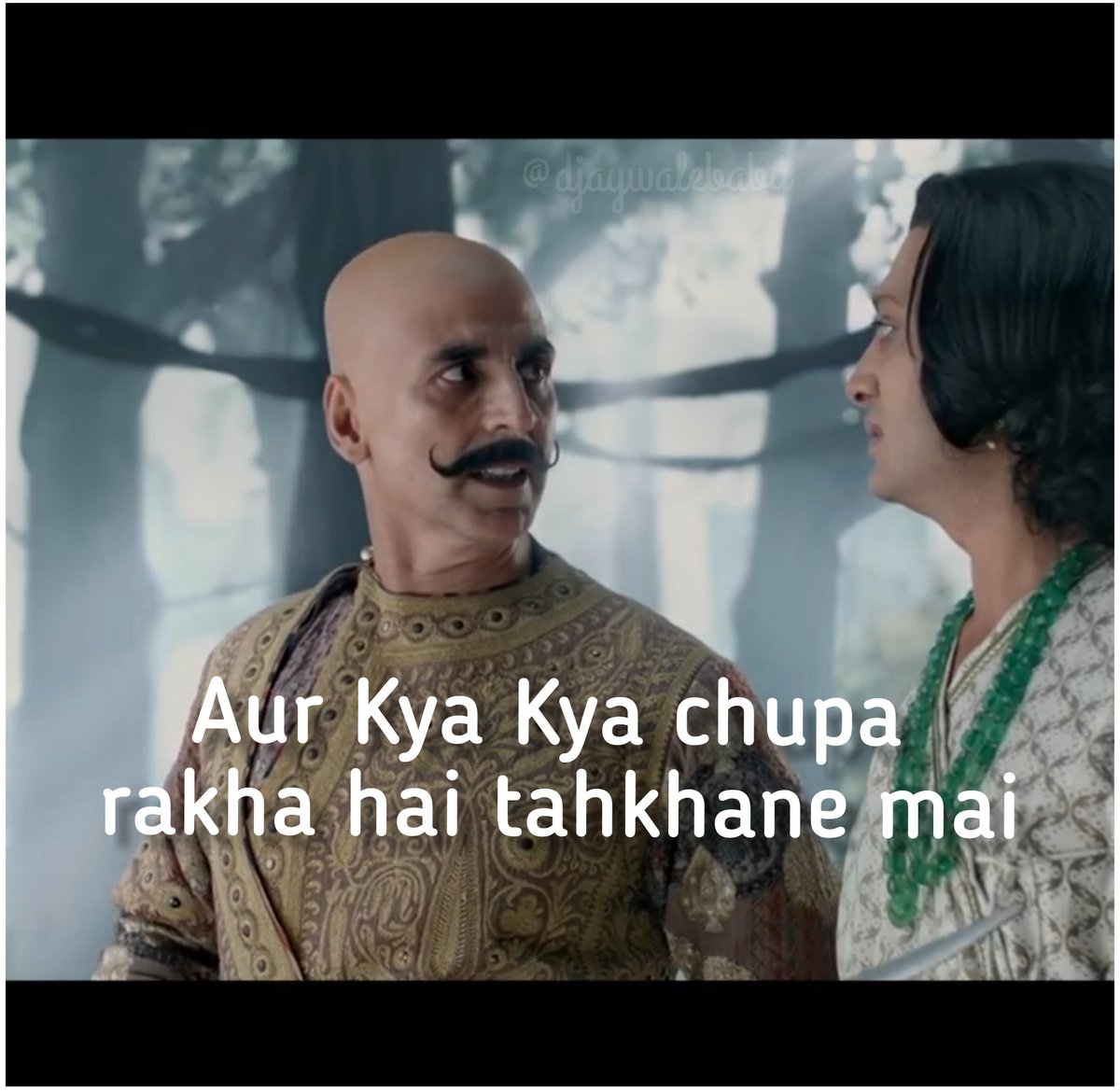 Housefull 4 is a comedy movie where three sisters are set to marry three brothers. However, a peek into the distant past reveals to one of the brothers that in their current reincarnation, their brides have been mixed up. With lots of confusion and their depiction, this movie is quite hilarious.
However, there are many double-meaning dialogues are there throughout the movie. During the theatrical release of the movie, it played without censorship. It also never sparked any controversy among the audience.
19. Sparked Controversy: Nude Scenes Of Mandakini (Ram Teri Ganga Maili)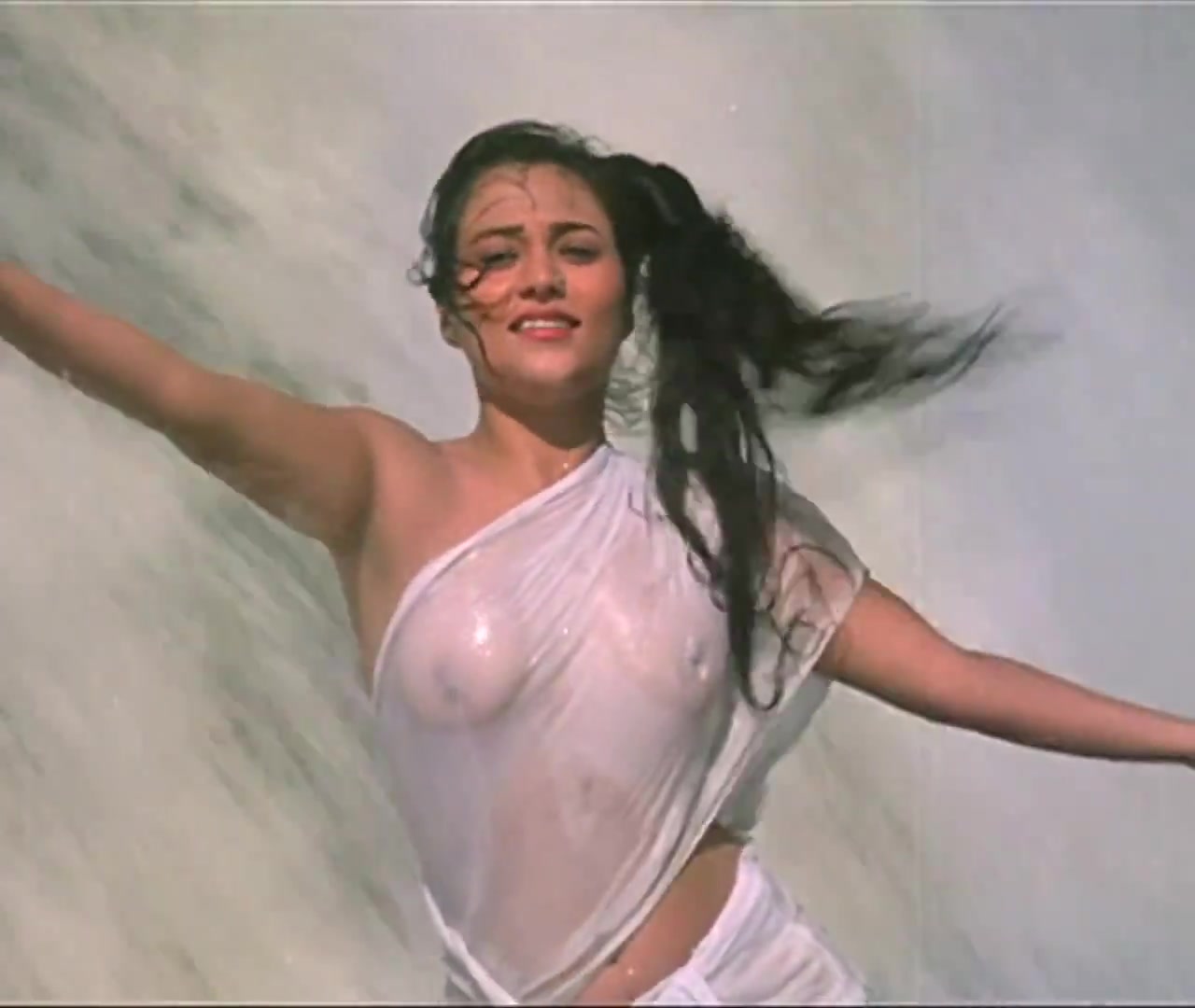 Ram Teri Ganga Maili is a romantic drama movie. In order to find her husband and ensure that her son has a better future, Ganga (Mandakini) sets out on a journey to Calcutta when her husband abandons her. But, in the process, it gets cheated and forced to work in a brothel.
Mandakini and Rajiv Kapoor's starrer movie had scenes that were considered inappropriate for the audience. As a result, it stirred controversy. In the movie, the actress flaunted her body in some of the scenes which were unacceptable in Bollywood movies.
20. Missed Controversy: Objectionable Poster (Mastizaade)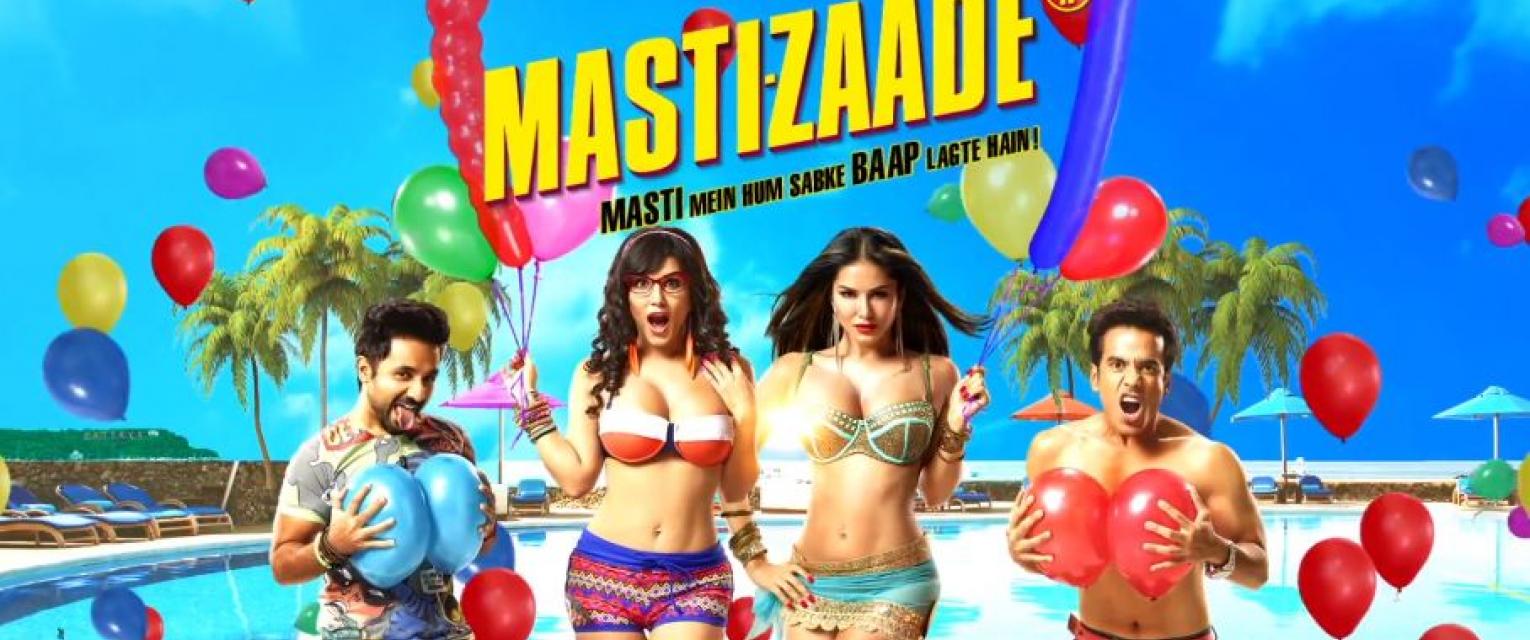 Mastizaade is a comedy movie that is filled with double-meaning dialogues and jokes. Sunny Kele (Tusshar Kapoor) and Aditya Chothia (Vir Das) are two spoilt bachelors who are nymphomaniacs. Their life takes an unexpected turn after they meet twin sisters Laila and Lily (both are Sunny Leone). These sisters treat nymphomaniacs at their clinic.
Even before the movie was released, its poster was in gossip. This poster is anything but non-objectionable. However, somehow this poster and movie got approval from the Censor Board without any controversy.