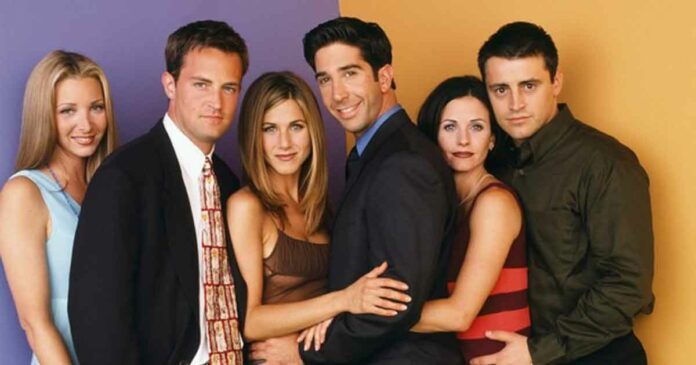 Kids are always adorable. Parents try to preserve the memories of their children in photographs. And it's always a pleasant experience to find those photos later in life.
Did you ever wonder how the Friends cast looked while they were in their childhood or teens? We tried to bust some of the old pics of all six Friends and we were really blissed to find out how adorable and cute they looked as always.
While shooting Friends the cast was in their 20s and Lisa was the eldest of all who was around 28 while the sitcom started. So we have seen the young version of all the six friends. And now it's time to have a look at their childhood pics which we are sure you will enjoy. So let's begin. We have written their names with the pics but we know you don't need them because you are a die-hard fan and can easily identify them just by looking at their tiny and sweet face. So let's begin!
Matthew Perry
The funny guy looked great in almost every season of friends. We have seen his ups and downs but always loved him a lot. Matthew is handsome, lovable, and cute. Some thought he looked gay because of his hairs but we don't think so. We have always loved him for his funny character and cute looks. And now it's time to have a look at Matthew as a child.
Looks like he really had some issue with the camera in his childhood as well. He looks so conscious and aware of being shot in the pic above. That's not the only thing that always existed, another being his cuteness!
Courteney Cox
Courteney has melted hearts throughout the show. She always looked better and better with every season passing. By the time she was planning to marry Chandler in the show, she looked so gorgeous that no real man can avoid skipping a heartbeat for her.
Even as a kid she was too beautiful and cute! Look the pics for yourself.
Matt LeBlanc
Matt was always a charming guy whom girls could never resist. Well, even in the pics below you can notice the charm was always there. It's something he always had and even today he proudly hosts that in him.
Lisa Kudrow
The weird Phoebe from Friends series always had a fan club who have loved her a lot for her uniqueness. The character of Phoebe is charming and different from most of the people we ever meet in life. It's really hard to find someone so weird and attractive at the same time. Lisa nailed her character better than anyone ever could.
David Schwimmer
David who played the role of a paleontologist in the series was handsome and have stolen the heart of many girls already. Pics from his teenage and childhood are even hotter and will set your heart on fire if you have a thing for Ross Geller. So have a look!
Jennifer Aniston
Jennifer has stolen many hearts and probably there are many guys who have loved Rachel in the show more than their own girl. We all know why guys fall for her because she is the goddess of beauty and her one smile can guys go crazy for her.
In the pic above, am I the only one who sees Emma, or is it evident to everyone?
Childhood is the best time of everyone's life and capturing those moments are priceless. Later in life when we look back at those pics and remember those good old days, nothing can be better than that.