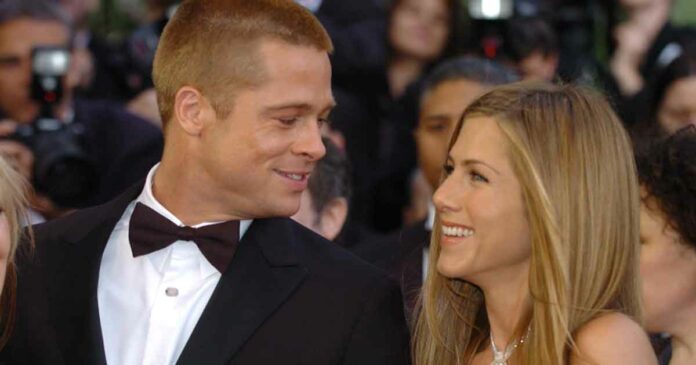 Do you remember the last time you saw Jennifer Aniston and Brad Pitt together on-screen? It was almost two decades ago in 2001, that they did an episode of Friends together. Well, we can't say that the episode they did was done together, because Rachel was a long time enemy of Will, played by Brad Pitt.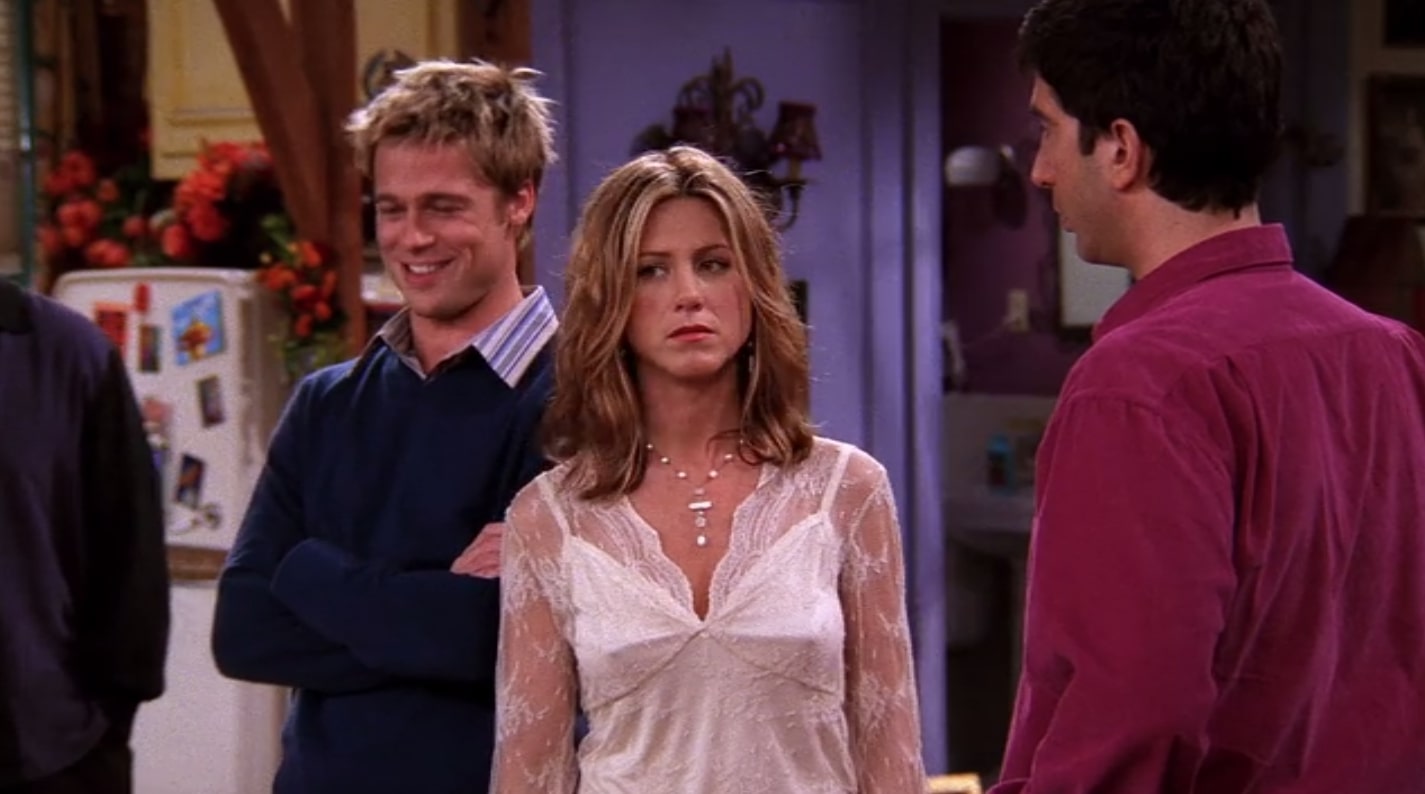 And now after a gap of 2 decades, we might get an opportunity to see both the stars coming together on a single platform. We all know how things ended up between the two in 2005 and since then there have been many rumors all over the internet involving Brad, Jennifer, and Anjelina Jolie.
But recently, both the actors have agreed to take part in a read-through of 'Fast Times at Ridgemont High' for charity. Aimed at raising cash for the emergency relief organization, CORE, the read-through is a part of Dane Cook's Feelin' A-Live benefit.
For those who don't know, 'Fast Times at Ridgemont High' is a 1982 romcom originally starring Jennifer Jason Leigh, Sean Penn, and Judge Reinhold in the lead roles.
It was at the beginning of 2020, that the ex-couple was coincidentally seen together at the SAG Awards 2020 after winning their awards at the show. If you believe the rumors, then some say they are back together. But, there was no confirmation for the news. However, it was not surprising for the world when Brad reportedly attended Jennifer's 50th birthday bash. So does the virtual meet mean something or is it just the charity they care about?
As per reports, Morgan Freeman, Julia Roberts, and Matthew McConaughey will join Aniston and Pitt as they recite the 1982 hit film.
Evidently, CORE was set up by actor Sean Penn and in a recent press statement, Sean stated, "On behalf of our dedicated team at CORE, I'm so appreciative of the support Dane has given and continues to give to our work. I'm always game for a giggle. So to gather remotely for a night of laughs with so many talented folks while providing CORE with much-needed resources to continue our vital work — then consider us fully onboard to play!"
When quizzed about which character he will be playing, Penn concluded by saying, "I'm very confident in the new guy."
If you wish to see the live table read then stay free on 21st August 2020 and head to Sean Penn's organization, CORE's website by clicking here.
You can check their Facebook page and TikTok Handle to get the live stream.
In addition to these, it will be live-streamed on LiveXLive's platform, apps and social channels.
If you wish to donate then locate the 'Donate' button on the screen while watching the live stream. All donations will go to CORE and REFORM Alliance. And if you like posting updates on your profile then use the #FastTimesLive to go with the trend.
Dane opened up a bit about the event and while speaking to Extra, revealed that Aniston was the first one to agree for the event. His words were, "I think Jennifer Aniston was lovely and the first person to say, 'I'm in,' and then it just started to rocket after that."
For Friends Fans and especially the fans of Jennifer Aniston, it might be great news if she gets back with Brad Pitt. They have been spotted and rumored together a lot lately. So let's see how things turn out after the Live event. Will they come back together or not is a really big question that only the couple can answer. So let's wait and hope for the best.
Latest Update Of The Event
The event scheduled for 21st August 2020 has been delayed. Click here to read the full story.
Visit This Page for more updates on the event and also to know how and when Jennifer Aniston was spotted with Brad Pitt in the upcoming event. We will provide the links here in this column once they are available. So visit us back soon!