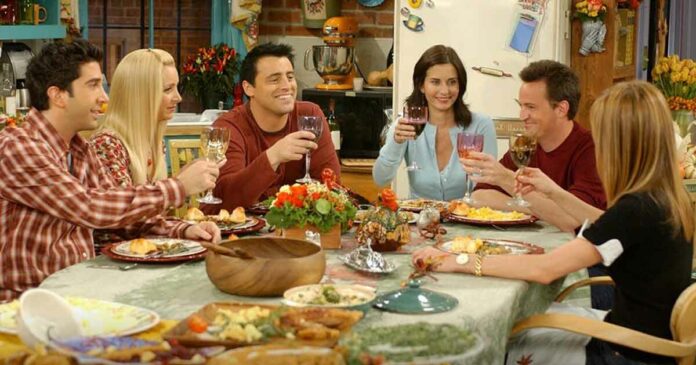 Did you ever wonder the taste of Rachel's trifle, Ross's sandwich, and Phoebe's grandmother's cookies? Sad that there wasn't any restaurant to serve the exact same recipe until now. But finally, Warner Bros has heard your cries! They are planning to launch "Friends: The Official Cookbook" for the true Friends fans.
Some fans might wonder why the heck Warner Bros is publishing a cookbook! Whatever be the reason, but we are going to enjoy it for sure. Many of the episodes in Friends are around food so we will be glad to see many recipes come alive on our table. Remember the episode where Ross got total paranoid after his sandwich was eaten by someone at the office? Well, we will finally get to know what the fuss is all about the sandwich after all! Here's a glimpse of the recipe from the cookbook we managed to get for you now.
If you are wondering where can you get the complete recipe then you might have to wait until September 22, 2020. The book is written by Amanda Yee and includes more than 70 recipes in total inspired by the series. And if you are afraid you don't know much about cooking, then let me assure you there's nothing to worry about, the book caters to all kinds of cooks. Even Joey can follow the instructions and prepare some good and refreshing dishes using the book, so if you haven't stepped into the kitchen yet then probably it's the right time to go in.
If you are planning to throw a party anytime after the pandemic is over then you can go for a "Friends Themed Party" wherein you can cook some really great appetizers, main courses, drinks, and desserts all from this new cookbook. Imagine how impressed your guests would be to have something like Monica's Friendsgiving feast, Rachel's trifle, Just for Joey Fries, Chandler's Milk You Can Chew in your menu.
Want some more sneak peek from the book? We won't disappoint you mate! Just to remind you, the dishes are not just inspired by foods that were featured on the show but are also inspired by moments from the show. So don't be surprised to see "lobster rolls" in the menu.
Yes, they have "Lobster Rolls" in their cookbook inspired from one of the most iconic moments from the show where Phoebe tells Ross that Rachel is her lobster and also narrates the story behind it.
Well to be precise, the dish is called "Rachel's Lobster with a Side of Lobster Roll" and we are sure that you will become a lobster to the dish once you taste it. And here's a quick glimpse of the recipe for you:
If that's not enough, then you can try "The Joey Special. Two Pizzas" which is inspired by the scenes in "The One With Ross' Wedding, Part 1."
The book has stated it clearly that Joey never mentioned what type of pizza makes "The Joey Special," so they have kept one garlic and clam pizza, and one ham spread, sausage, and salami pizza.
Looking into the recipe we can say it for sure, Joey would definitely have the pizza with all his heart and can complete it with ease in one sitting, but dare not ask him to share ever! We all know it already, Joey doesn't share food!
Joey and Phoebe were fine but could you ever imagine that a dish can be inspired by Janice! Yes, we know Oh My God moment once you realise it but believe it or not you will find a recipe in the book named "Janice's Oh. My. Gawd. Pancakes." If you remember the episode "The One With The Princess Leia Fantasy" then you know it already what to expect on your plate. In case if you don't remember then it was the episode where Janice makes pancakes for Chandler after they got back together. And here's a glimpse of the recipe for you:
We all know Monica and her competitiveness too. Remember the episode where Phoebe brought in some cookies made by her grandmother? Monica tried to copy the recipe but without much luck. However, in the end, they found out the recipe was lying there in Monica's cupboard all the time. And if you are the one who always wondered how those cookies tasted, then you will be happy to know that you can now make them on your own! Just follow these steps and you are ready to taste some great cookies the Friends style!
That's not all, you will find many more interesting recipes once the official cookbook is out on 22nd September. And did you know? The 26th anniversary of the show is on the same date.
So the question that comes to everyone's mind: How to buy "Friends: The Official Cookbook"?
Amazon has the "Friends Cookbook" for you! Click here to Book your copy Now!
So hold your hearts and put on your aprons to indulge your taste buds with the most friendly recipes ever created. And if you are still feeling lazy to cook, then search for your Monica who can feed you like her Joey!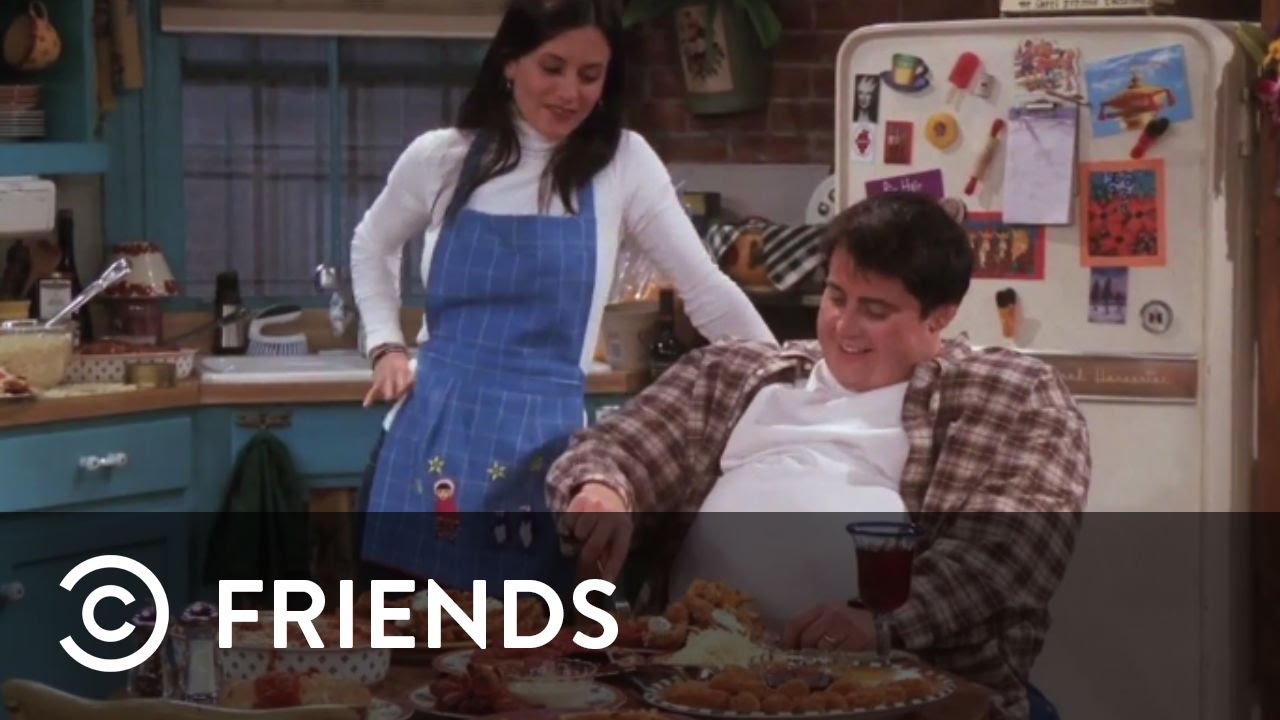 Can you picture yourself in the pic above once the cookbook is out?