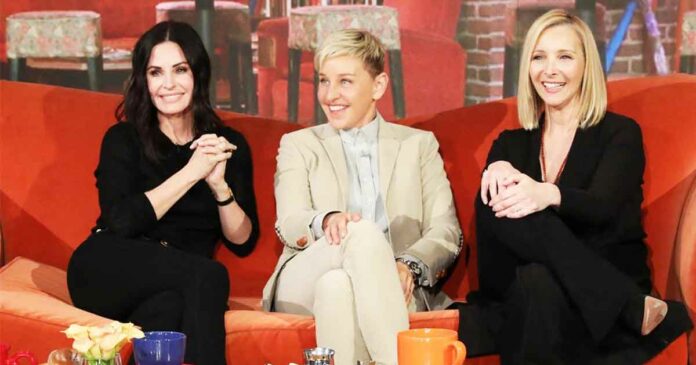 FRIENDS star Courteney Cox tapped the upcoming FRIENDS reunion special by calling it an "unbelievable" experience. She shared some much-awaited insight during an appearance on The Ellen DeGeneres Show. The 56-year-old actress spoke about her "emotional" reunion with FRIENDS co-stars Matthew Perry, Matt LeBlanc, Jennifer Aniston, David Schwimmer, and Lisa Kudrow while they filmed the upcoming HBO Max special.
The actress, who played Monica Geller from 1994 to 2004 on the hit NBC comedy said, "It was so unbelievable, so emotional" to meet up with her old co-stars again. Even now when seventeen years after it came to an end. She also said, "We got to be on Stage 24 for the first time all of us in, I forget how many years. 15 years? 17 years?" The host of the series "9 Months with Courteney Cox" continued, "It's an unscripted reunion. It was great. It was really fun."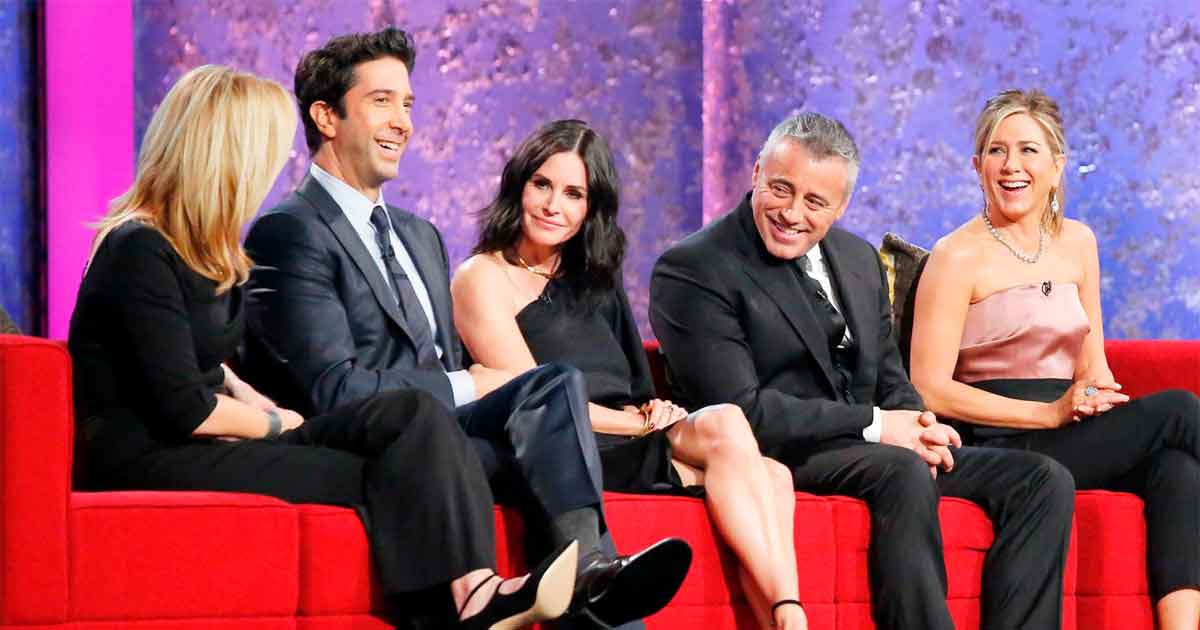 During the interview, Cox, 56, admitted that she has "the worst memory". But during her time on Stage 24 with the rest of the core cast she admitted, "everything came up that I [had forgotten] about." Cox also hinted there may be some unexpected surprises to come in the reunion special as well. She said, "We had a lot of special surprises. It was fantastic, it really was." So, now FRIENDS fans could expect some unexpected surprises when the reunion special airs on HBO Max. However, its date is still not fixed.
Cox also reminisces about shooting the iconic opening credits scene of the show on Ellen's show. She revealed, "It definitely wasn't my idea but that, somebody thought that would just be really fun." She finally admitted and said, "We were in that fountain for a long time. Somebody thought that would just be really fun, and let me tell you what happens, it's not fun to be dancing in a fountain for hours and hours."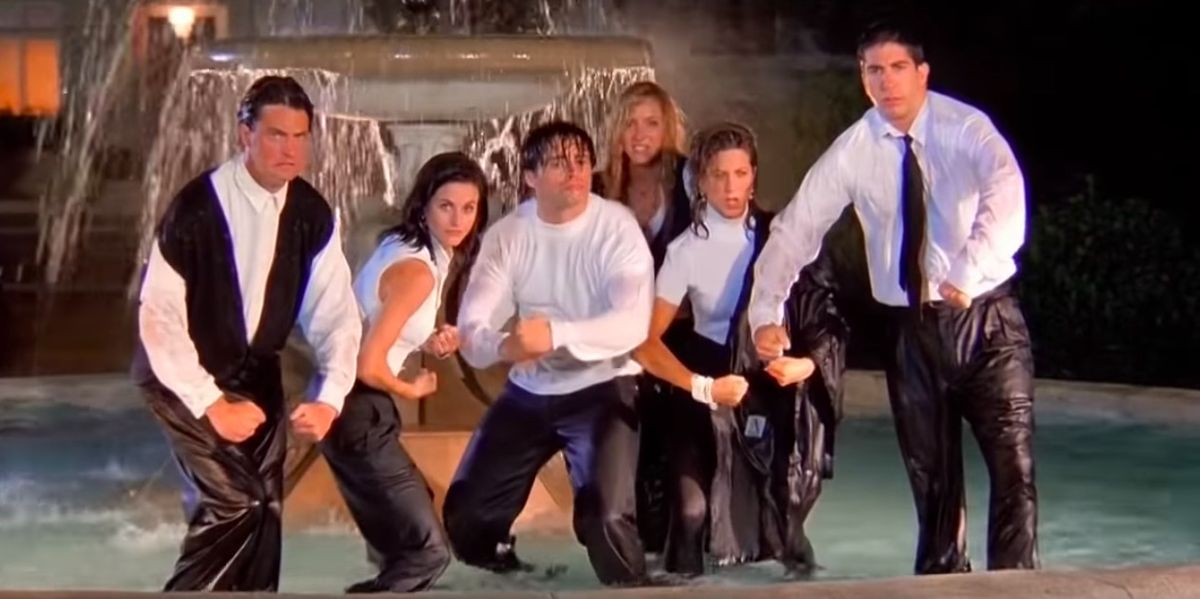 She then recalls what Matthew Perry has said and then continued, "I remember Matthew Perry saying at one point, and we didn't know each other that well at that point, but I remember, and this is so Matthew, but he was like, 'I can't remember a time that I wasn't in this fountain.'" Then again she added, "Literally, we were just like, 'Oh my God, how much longer am I gonna pretend I love dancing in the water?' It was fun, but not really."
After hearing this, Ellen DeGeneres joked, "I should've directed that; you would've been out real fast."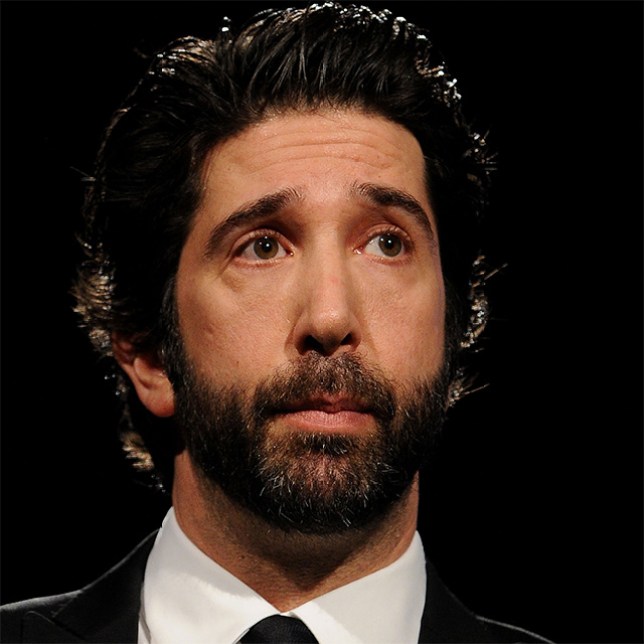 FRIENDS fans are eagerly looking for hints from the star cast since the release date of the FRIENDS reunion is still under wraps. David Schwimmer appeared on SiriusXM's "Andy Cohen Live" back in March 2021 and revealed, "So, finally, I mean, we figured out a way to film it safely." He added. " And there's going to be a portion of it that we filmed outside because of, you know, for safety protocols." Also, Andy tried to get to know that who would be hosting the reunion from David but he wasn't spilling any more details. He just said, "It's not Ellen, it's not Billy Crystal. I could tell you who it's not."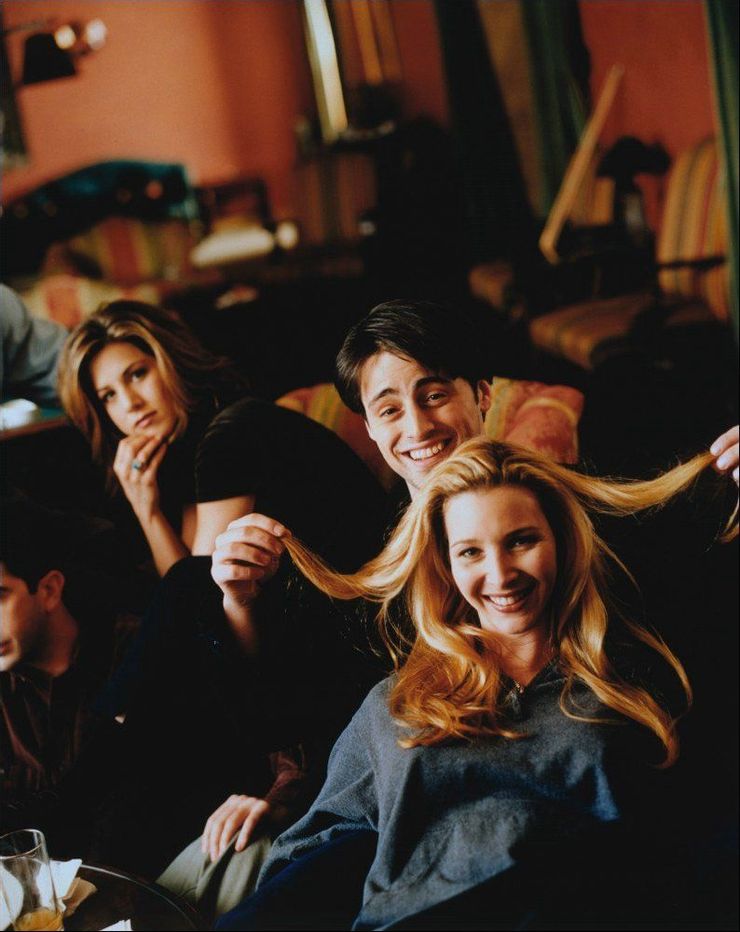 In HBO Max's FRIENDS reunion special, fans won't see the cast playing their classic characters again. They will appear as self and it will be an unscripted event. As Cox pointed out now and David Schwimmer mentioned earlier, they did film it on the original FRIENDS set, but they will not be playing their characters. However, being on the same set, after so long, surely add an extra level of emotion to the reunion special. That is why it feels like it won't be hard to get fans all weepy. Even though the six cast members have reunited on various occasions over the years, it never fails to inspire excitement among the fans after seeing everyone together again.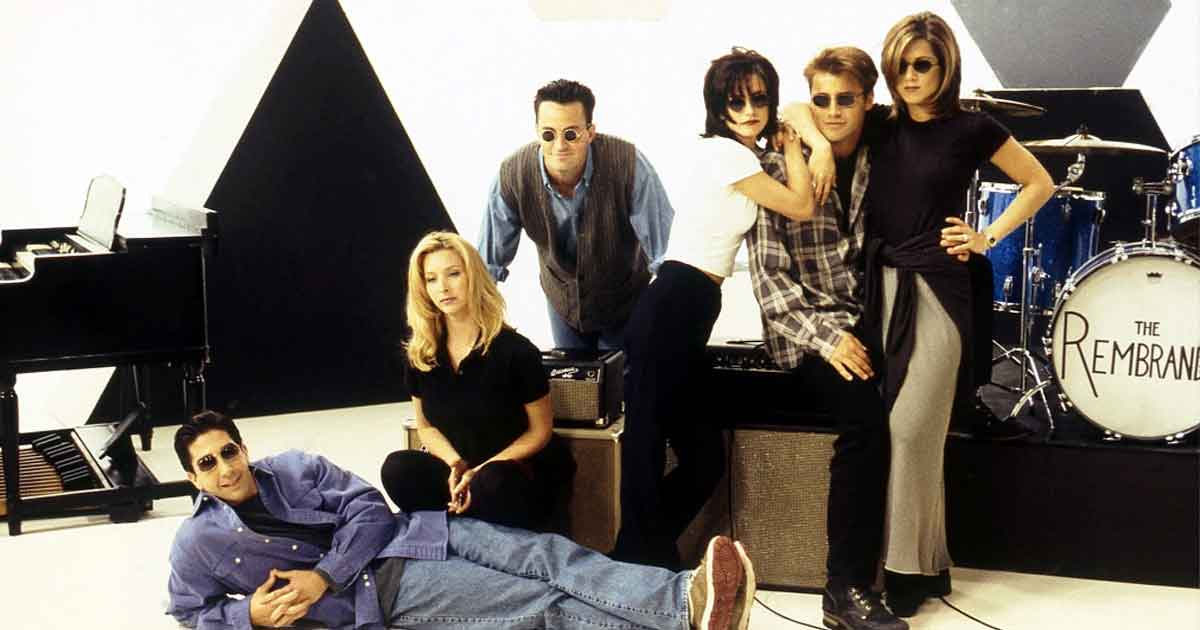 Since filming on the Friends reunion took place last month, only a premiere date needs to be announced by HBO Max. Right now, editing of the reunion is going on and the streaming service could schedule it to debut this summer. Even though it is happening after so much delay, It is good to see that the pieces are finally coming back together. Also, the FRIENDS reunion special is worth all the wait. And, seeing Cox's excitement for the reunion only makes it sound more special. Meanwhile, FRIENDS fans can watch the entire show on HBO Max to relive the entire journey.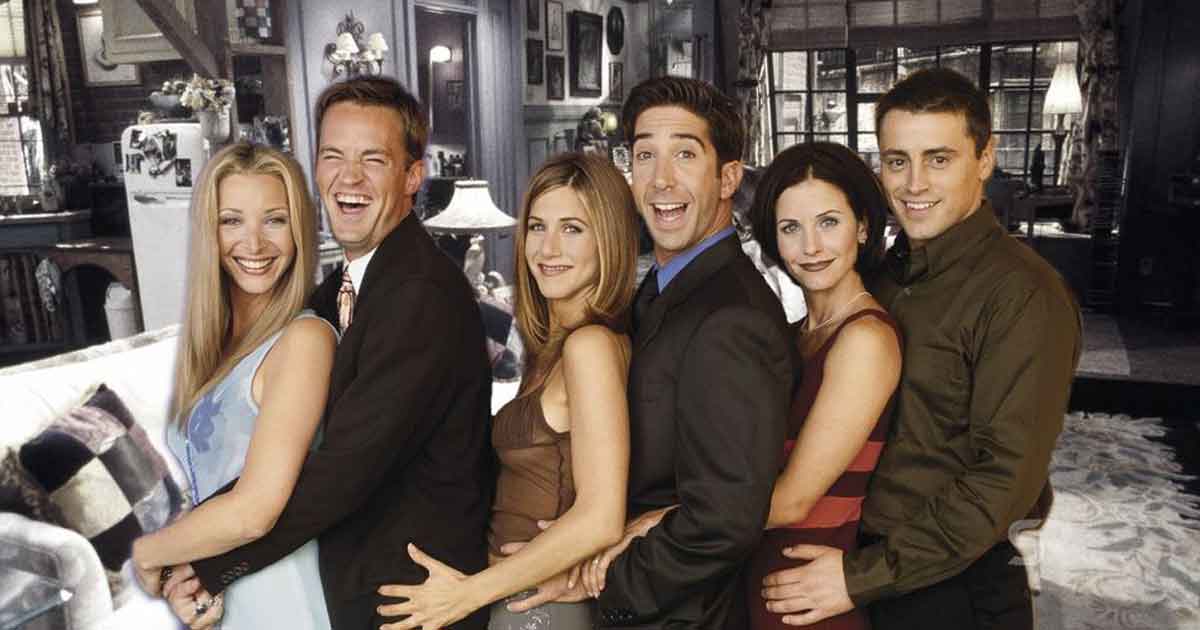 The whole video of Courteney & Ellen at The Ellen Show where they talk about the FRIENDS Reunion is here for you to watch. You can find it at the end of this article.
The FRIENDS cast was expected to get together last year, in February 2020 to film the reunion special for HBO Max and was scheduled to premiere that May. But, due to the Coronavirus pandemic, it was delayed indefinitely. Even though things were touch and go for a while, the FRIENDS reunion began and finished filming in April 2021. However, when the reunion special has been pushed back for an uncertain period of time, former Direct-to-Consumer and WarnerMedia Entertainment chairman, Bob Greenblatt said that they are still planning on filming the reunion special on the soundstage in Burbank, California in front of a live studio audience. But we guess, that didn't happen! But who knows what to expect in the final cut of the Reunion. Now Courteney asking us to be prepared for surprises give room for us to imagine and assume a lot. What do you think is the surprise she's talking about?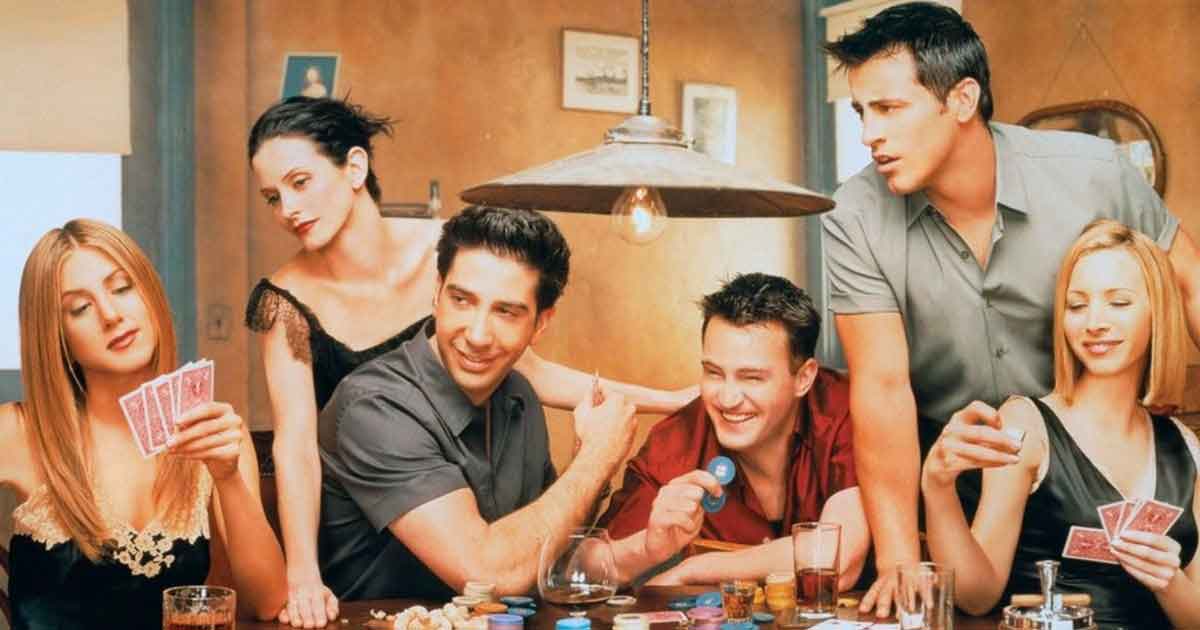 FRIENDS is counted among one of the most popular sitcoms in the world. The series followed a group of friends who were living in New York City as they dealt with embarrassing relationships, stressful jobs, and the general issues of adult life. Thanks to the reruns on television, HBO Max, and Netflix, FRIENDS remains a major part of our lives. That is why there is so much hype for its upcoming cast reunion.
Here is the video where Courteney Cox shared some bits about the FRIENDS reunion special in The Ellen DeGeneres Show. Check it out:
Having watched the interview already, now what do you expect out of the FRIENDS Reunion? Courteney mentioned that there are going to be surprised, so what surprise would be? Maybe you can leave a comment in the comment section and save the post for now. In the coming days, if your guess is correct then you will have something great to flaunt about!
Keep guessing and don't forget to save your comment now!