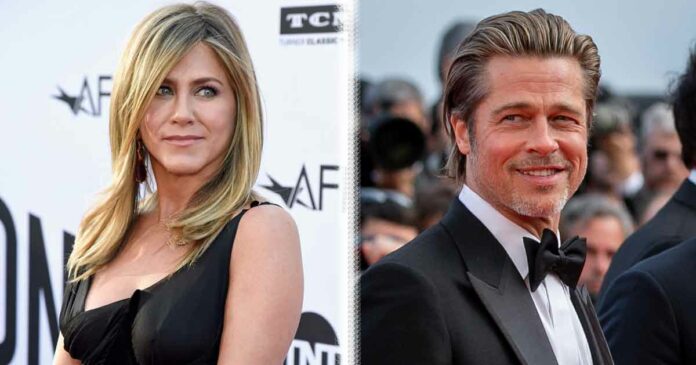 It is almost unbelievable that it's been over two decades since Jennifer Aniston and Brad Pitt said 'I do' in the most A-List Hollywood wedding. Even though it ended sadly in divorce, but their fans had a brief time of the perfect celebrity couple. It seems like yesterday when Hollywood's hottest couple was tearing up the red carpet.
Just over 12 months ago, at SAG Awards, the exes reunited backstage and their images got fans to go wild. Some fans are still wondering what's next for Jen and Brad? However, as per the sources, they are just good friends. But, it's good to look back at their amazing story that spans more than two-decade. Hardly do people know what went wrong in their relationship and why they had to go for a divorce. Well, let's try to find out the same in this article while learning about their complete story with a timeline.
Starting from 1994, from their very first meeting to interviews to their eventual reunion, let's check out the complete timeline of Brad Pitts and Jennifer Aniston's relationship: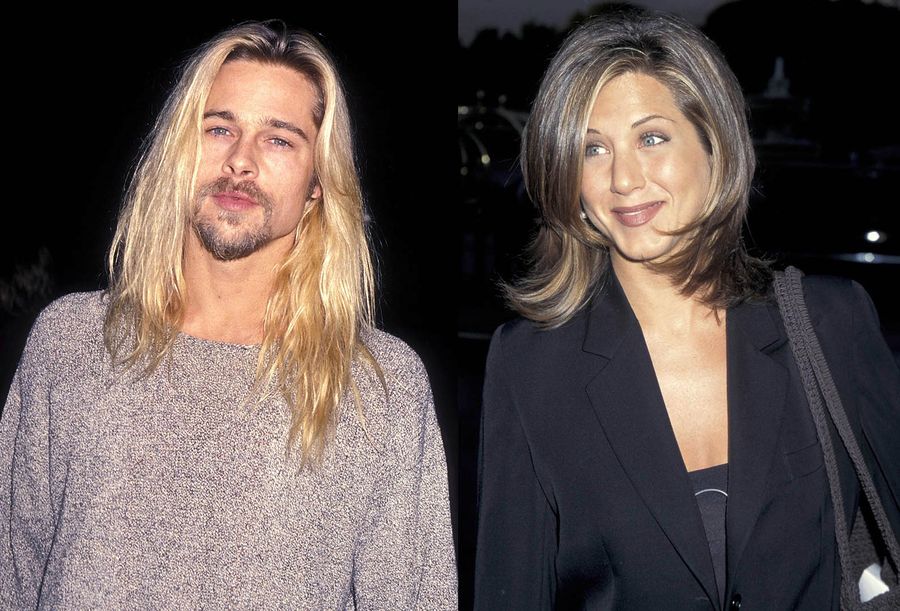 Where It All Began – 1994
Jennifer revealed in an interview with Rolling Stone that in 1994, they met each other for the very first time and it was because of their managers. She said, "He was just this sweet guy from Missouri, you know?"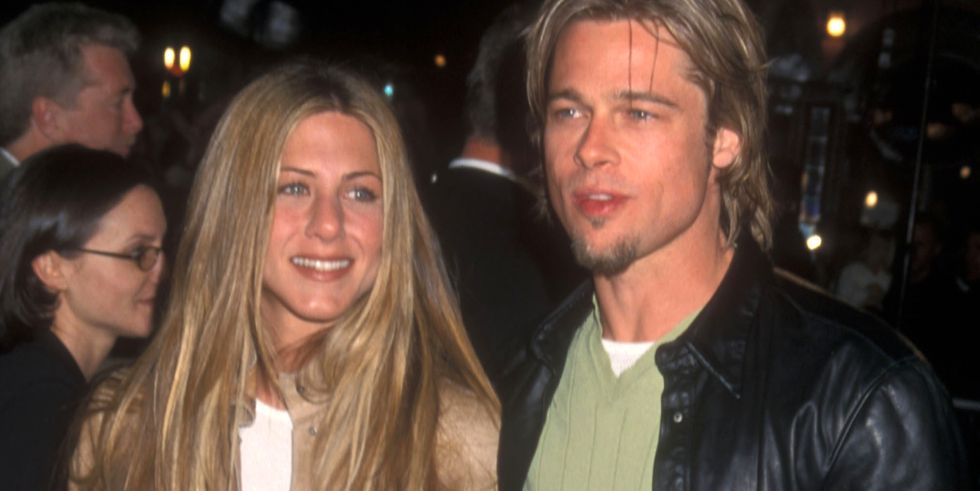 When Things Escalated – 1998
A few years later, they both split up with their significant others, i.e., Brad with Gwyneth Paltrow and Jennifer with Tate Donovan. Then, they went on their very first date with each other that was again arranged by their managers. Sounds weird that they were set up by their agents/managers, but that's what happened! After all a Hollywood story it is!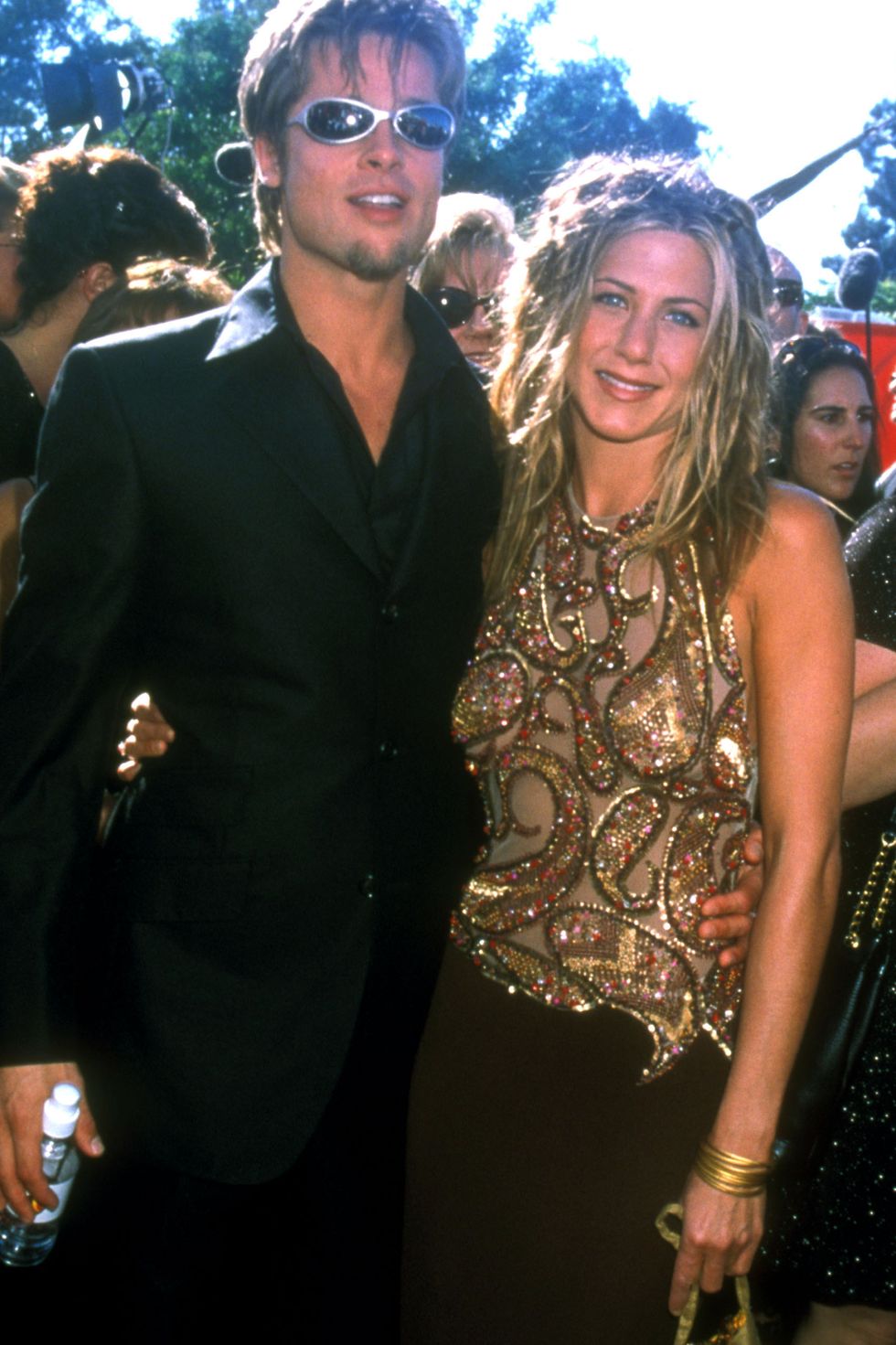 A Public Appearance – September 1999
Hollywood's hottest couple made their public debut on the red carpet of the 1999 Emmy's. They looked perfect for each other. Back then no one knew how their life was about to change in the coming years.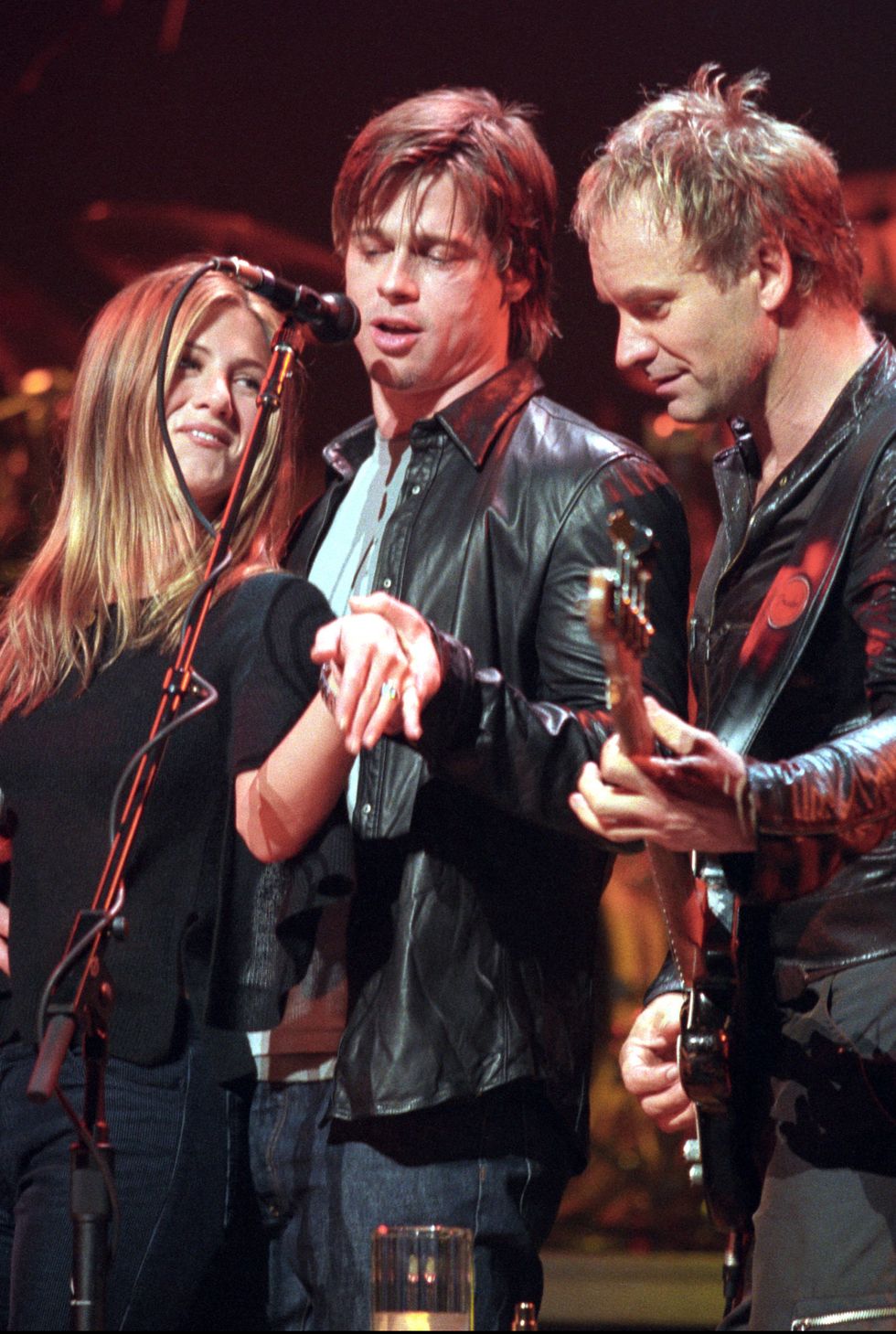 Flashing The Ring – November 1999
The couple attended a Sting concert a few months later in New York City. They joined the singer on stage so that Jennifer could flash her diamond engagement ring. They sang Sting's song "Fill 'Er Up" with him which has some pretty poignant lyrics.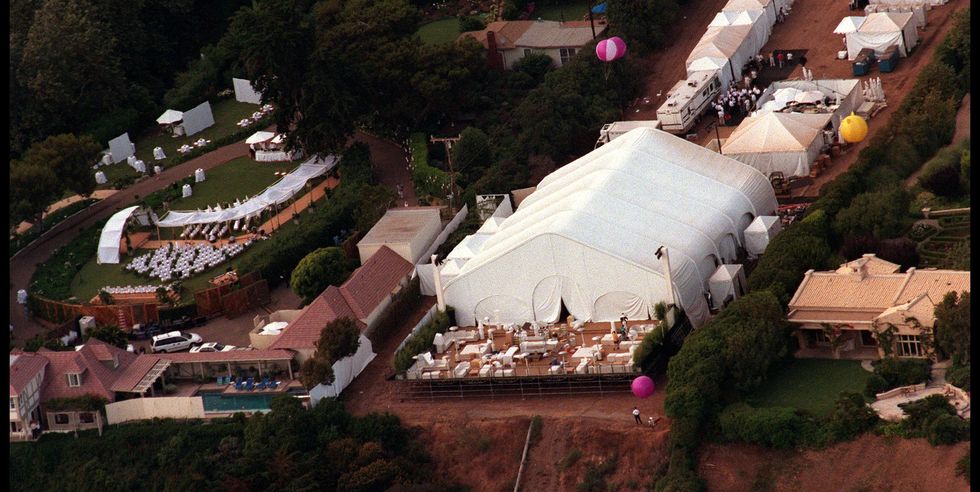 The Wedding Day – July 2000
According to People, Jennifer and Brad took their vows in a magical Malibu celebration nine months later with 200 guests, 4 bands, 50,000 flowers, fireworks, and a gospel choir. Quite a lavish wedding, we must say.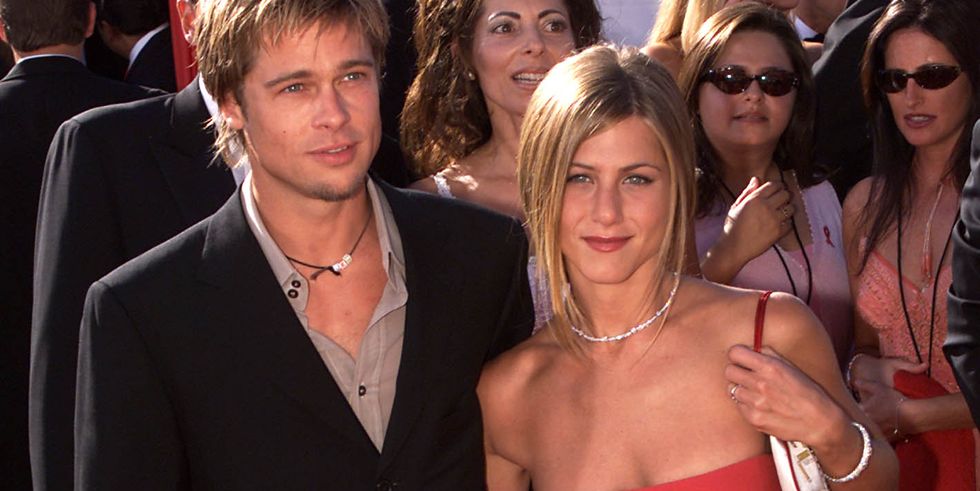 Welcome Mr & Mrs – September 2000
The duo again makes their red carpet debut two months later, but this time as Mr and Mrs at the 2000 Emmy's. Cheers to all the fans who loved to see them together. It was a beautiful day but things didn't stay the same for long.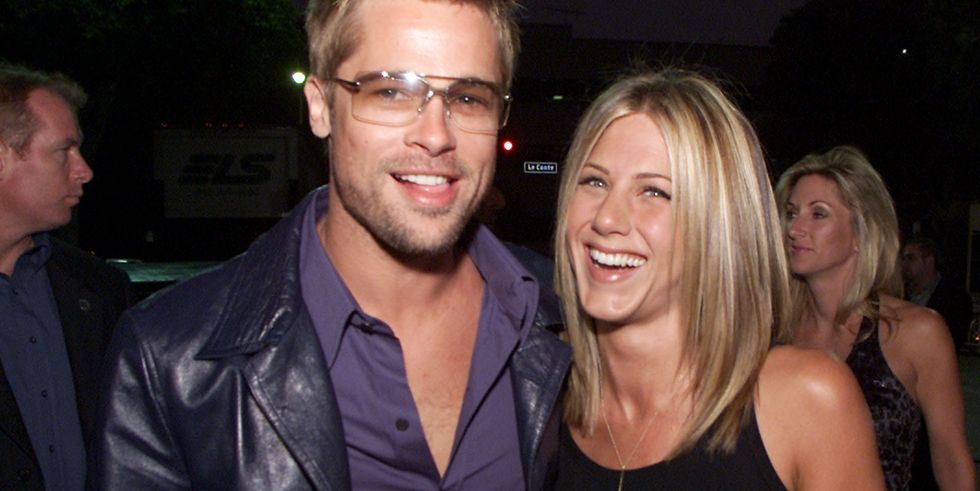 The 'I'll Be There For You' Feeling – September 2001
In an interview with Rolling Stone, she revealed that her friends at first thought that it is going to be a usual fling, but he always came around. She said, "You know if there's ever an argument, it's not like you can go, 'Screw you, I'm outta here!' You're there for the long haul. It's a beautiful thing to actually realize that for the first time, to have that knowledge. It takes the heat and the weight out of things."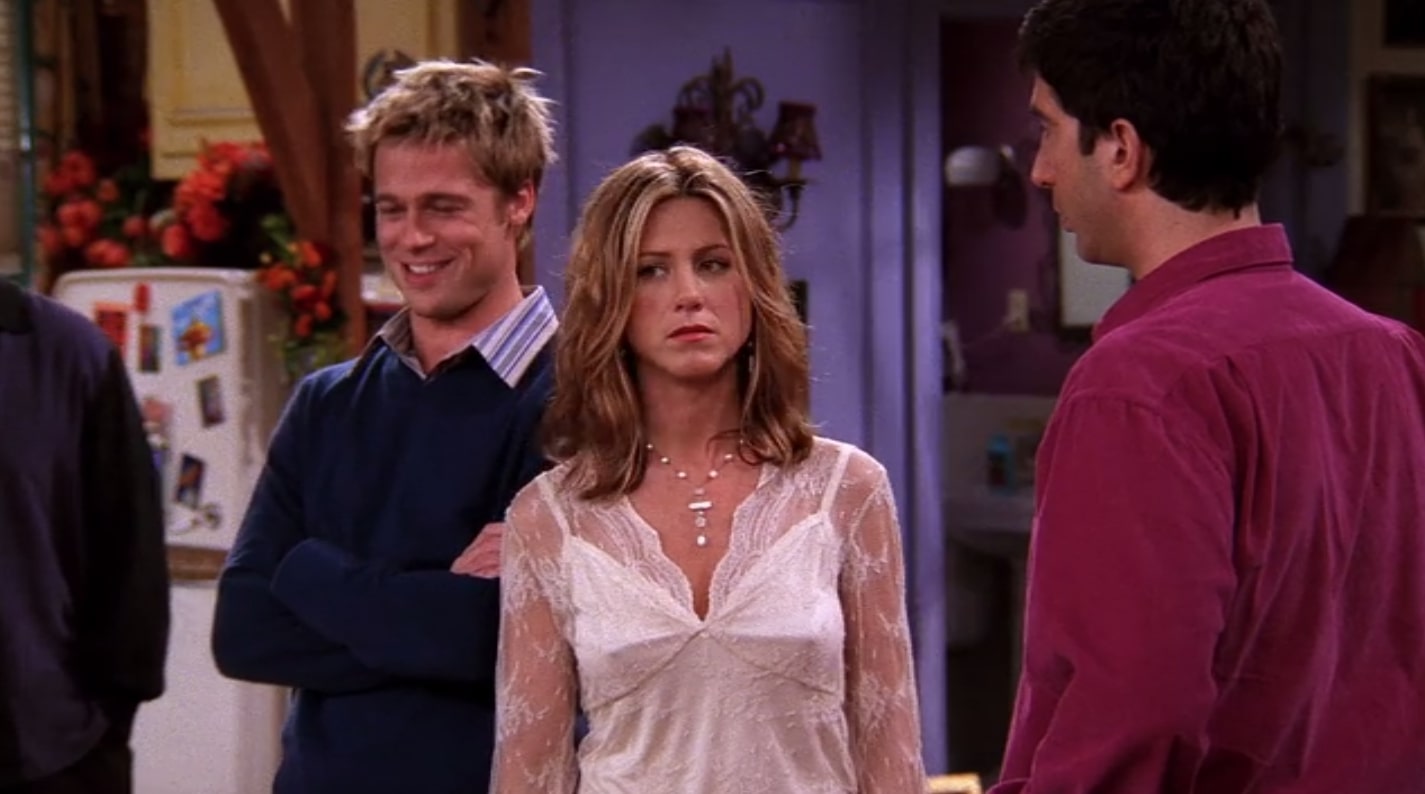 FRIENDS Cameo – November 2001
Brad guest stars on FRIENDS as Will. A person who hates Jennifer's character in the show. Was this any signal? No, but as fans, we like to overthink, don't we? Well, back then we guess things were good between the two but eventually things changed for them in the years to come.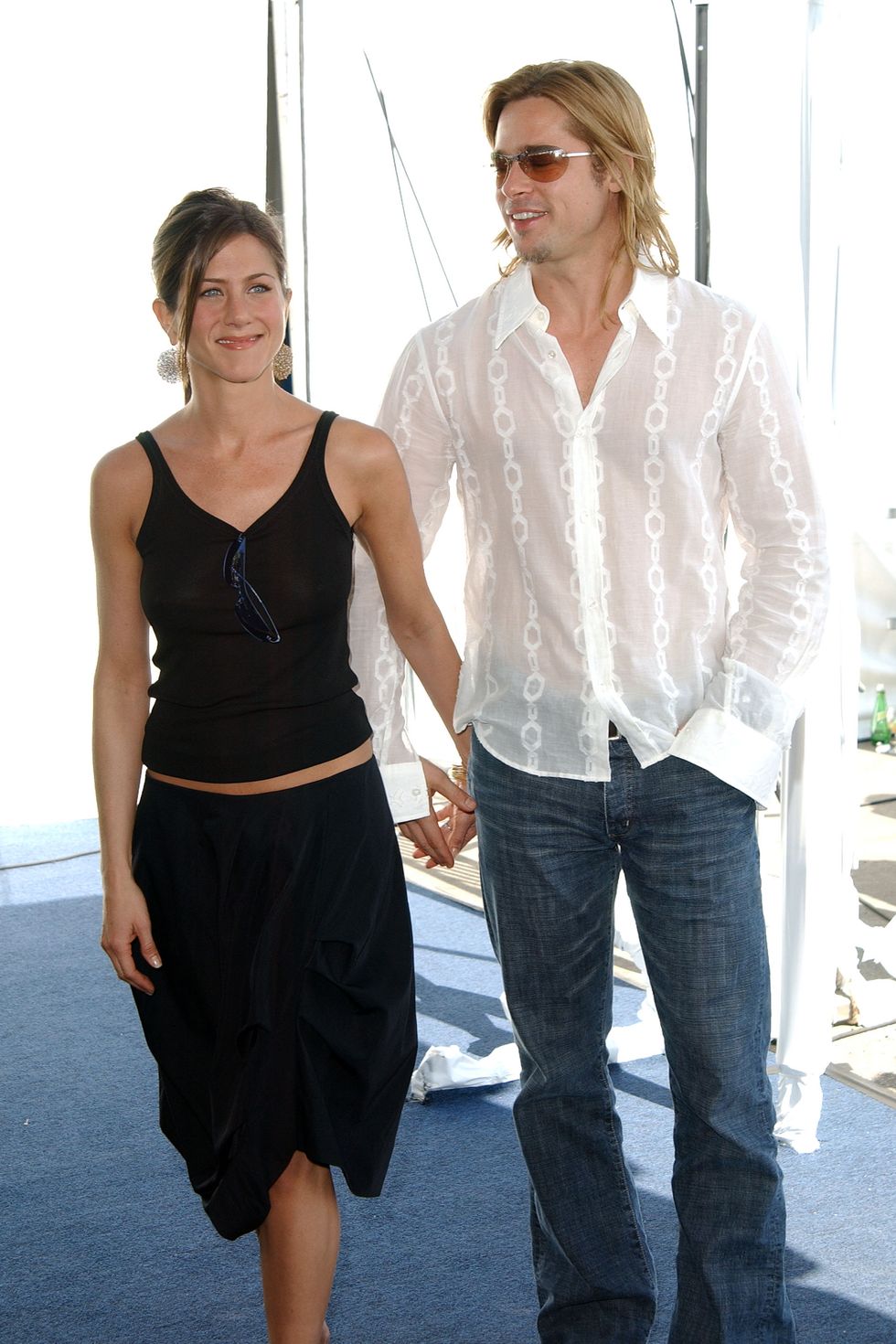 When He Knows All Of Her – February 2003
Jennifer is asked in an interview with W Magazine if Brad is the love of her life. She answers the question by saying, "Is he the love of my life? I think you're always sort of wondering, "Are you the love of my life?" I mean, I don't know, I've never been someone who says, "He's the love of my life." He's certainly a big love in my life." She continued further and said, "And I know that we have something special, especially in all this chaos. In this nutty, brilliant, wonderful, hard business that we have, it's nice to have somebody who's anchored and knows you, really know all of you."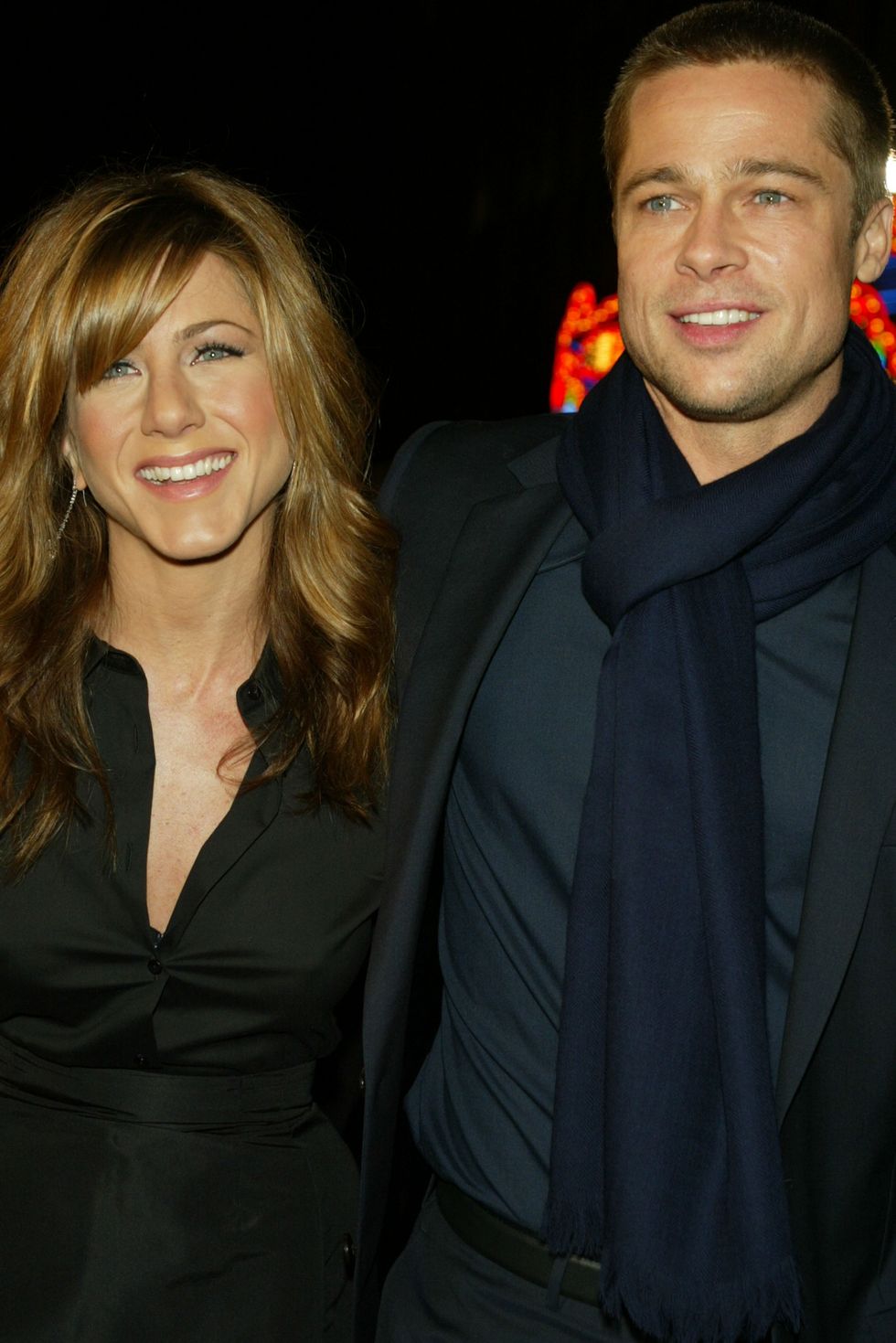 Baby Planning – February 2004
In the conversation with The Guardian, she admits that she is ready to start a family with Brad. She said, "It's time. It's time. You know, I think you can work with a baby, I think you can work pregnant, I think you can do all of it. So I'm just truly looking forward to slowing down."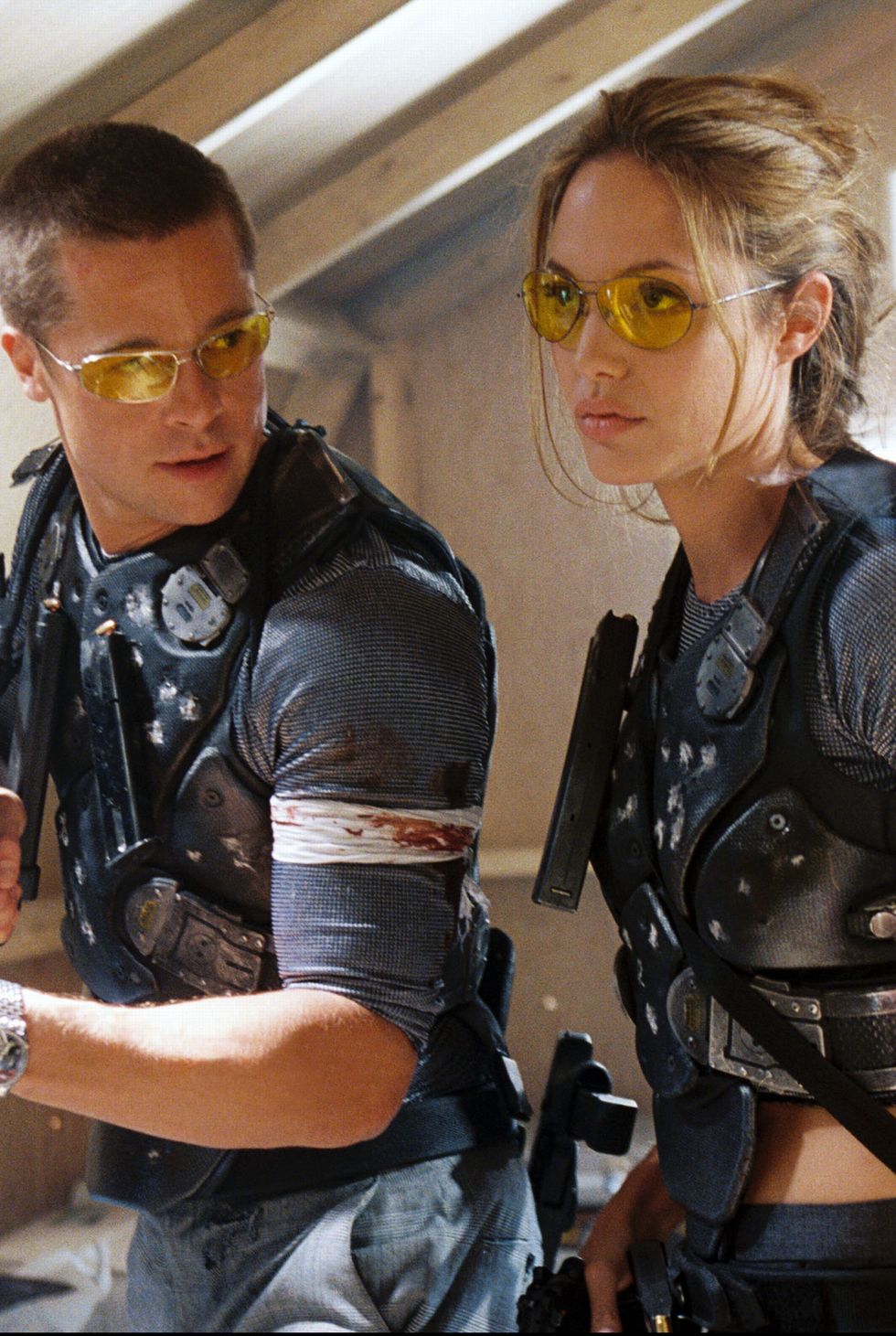 The Beginning Of The End – May 2004
On the set of Mr. and Mrs. Smith, Brad meets actress Angelina Jolie. During an interview with Vogue, Angelina confessed that she fell in love with him while shooting for the movie. She said, "Because of the film we ended up being brought together to do all these crazy things, and I think we found this strange friendship and partnership that kind of just suddenly happened." She continued, "I think a few months in I realized, 'God, I can't wait to get to work. …anything we had to do with each other, we just found a lot of joy in it together and a lot of real teamwork. We just became kind of a pair."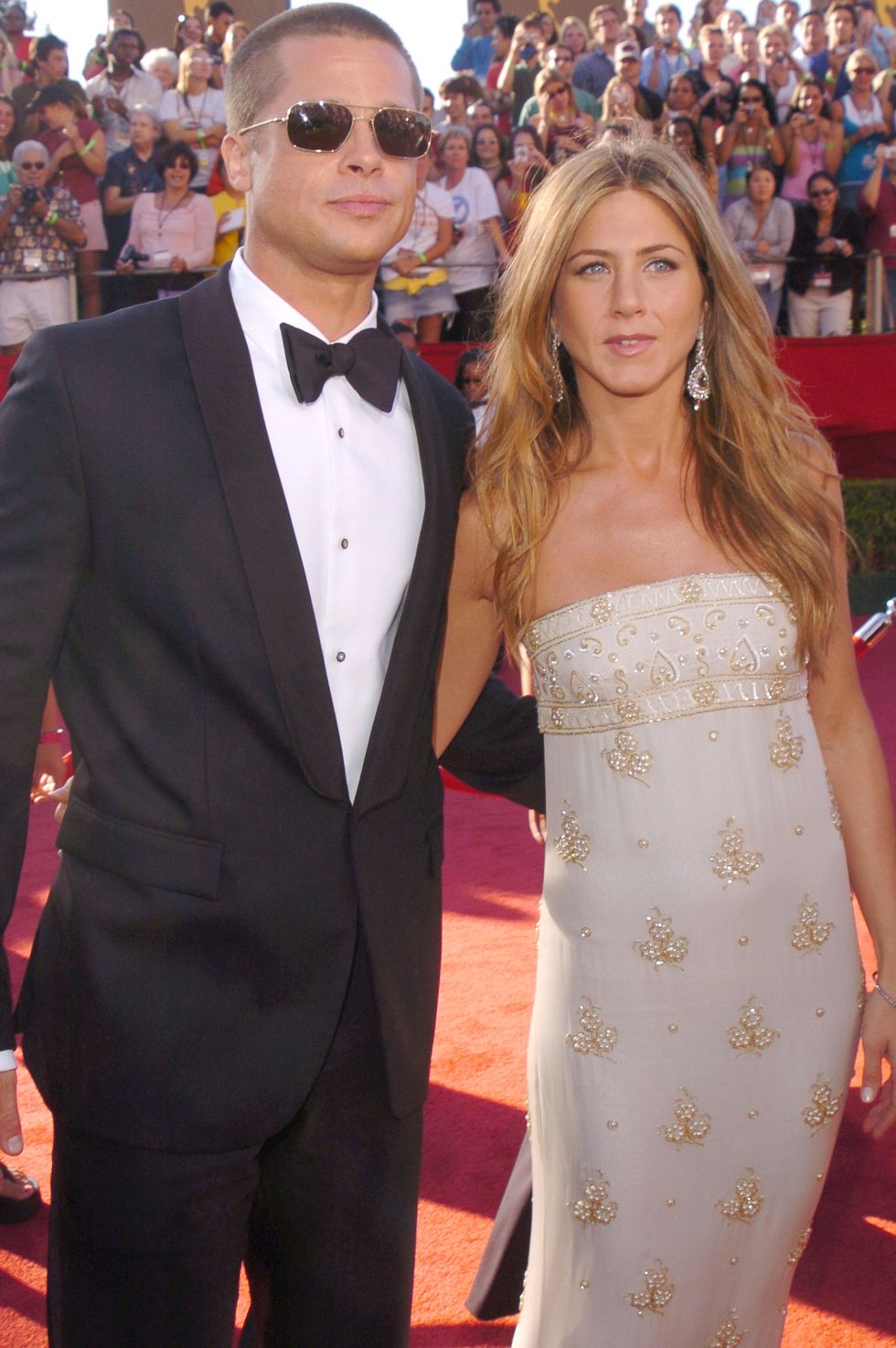 The Break-Up Announcement – January 2005
Brad and Jennifer announce that they are splitting. They released a statement that said, "We would like to announce that after seven years together we have decided to formally separate. For those who follow these sorts of things, we would like to explain that our separation is not the result of any of the speculation reported by the tabloid media. This decision is the result of much thoughtful consideration. We happily remain committed and caring friends with great love and admiration for one another. We ask in advance for your kindness and sensitivity in the coming months."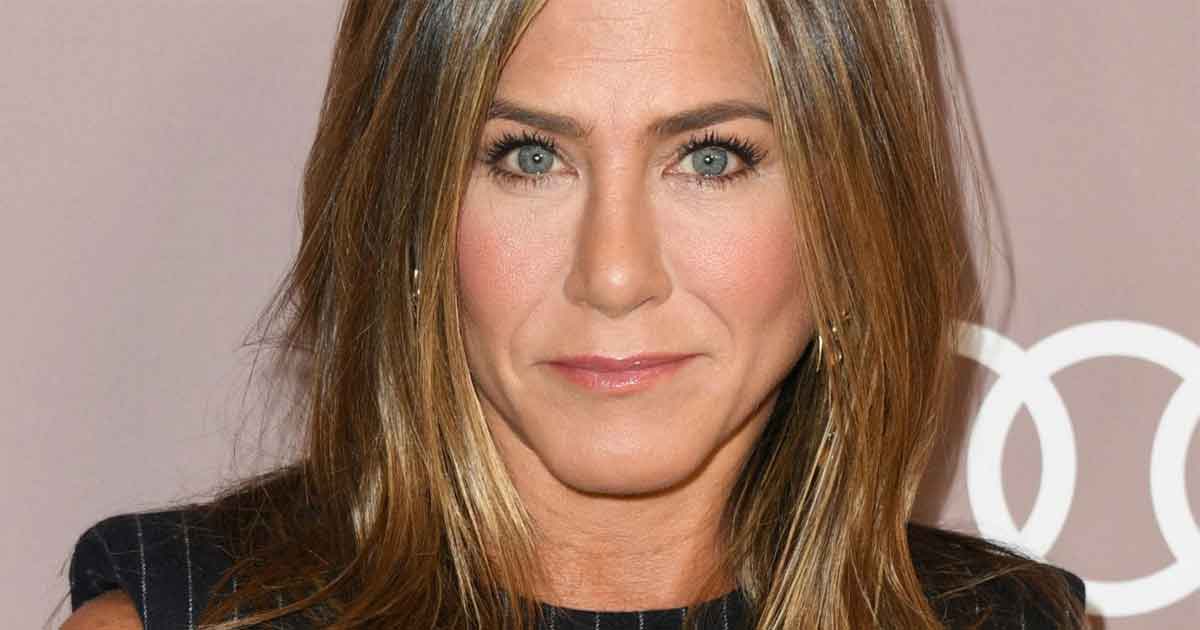 Facing The Rumours – September 2005
Jennifer addresses all the drama surrounding her split with Brad and Brad getting together with Angelina in an interview with Vanity Fair. Considering the W Magazine shoot of Brad and Angelina, she said, "Is it odd timing? Yeah. But it's not my life. He makes his choices. He can do whatever. We're divorced, and you can see why." Jennifer then added, "Brad is not mean-spirited; he would never intentionally try to rub something in my face. There's a sensitivity chip that's missing."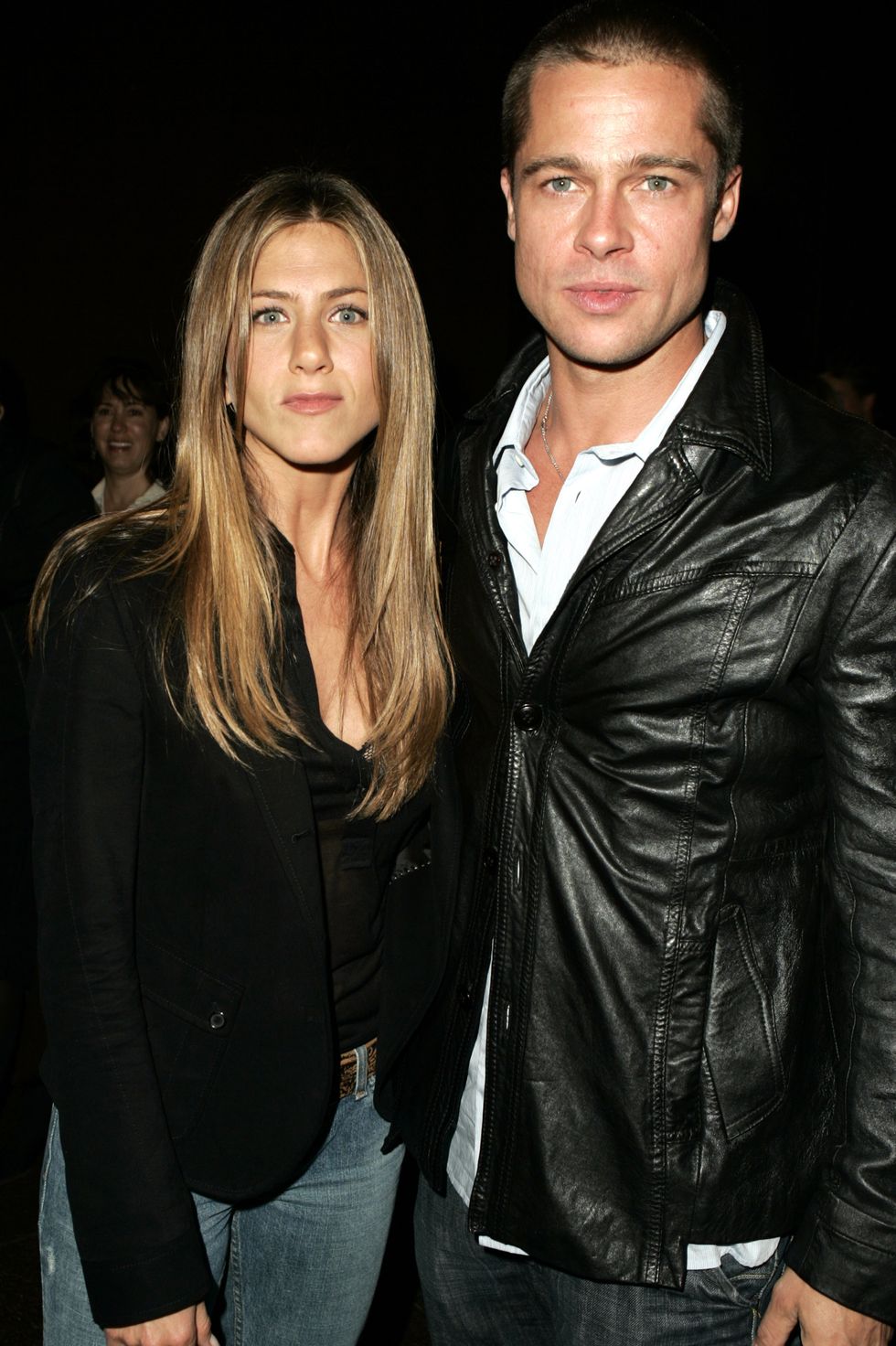 The Final Divorce – October 2005
Brad and Jennifer's divorce got finalized. It was a sad day for not just the two but fans worldwide were saddened too. Many loved the couple and wanted to see them get old together. They were like the perfect couple ever but sadly things had to end.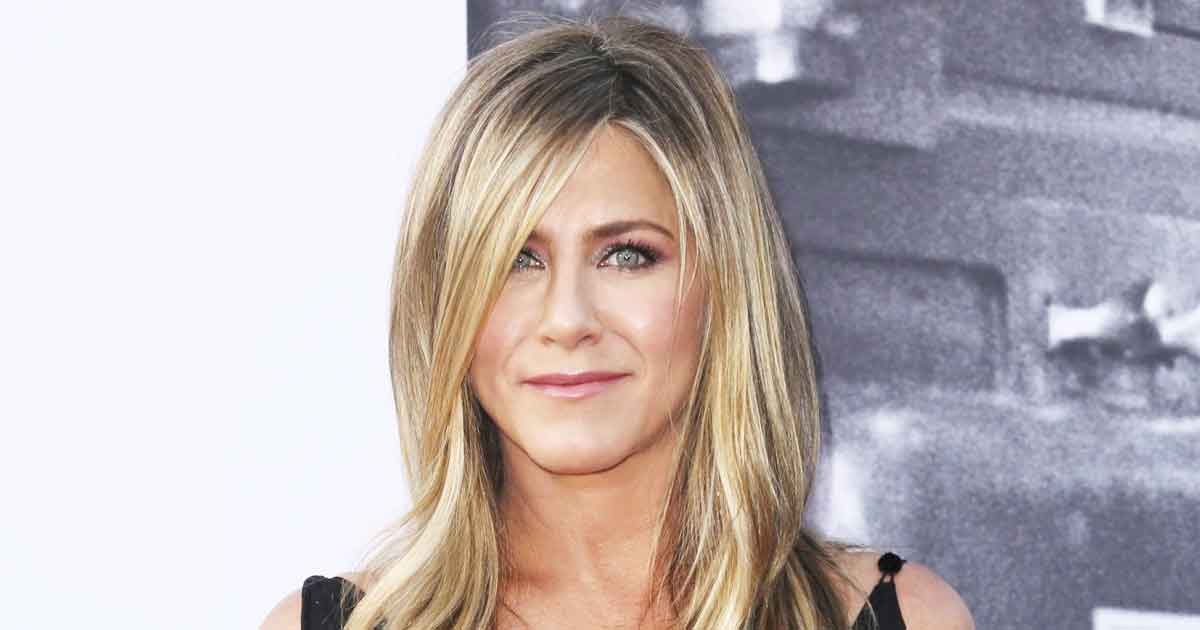 Upset Jennifer – December 2008
Angelina made statements regarding falling in love with Brad. Jennifer discusses the statements in an interview with Vogue and said, "There was stuff printed there that was definitely from a time when I was unaware that it was happening. I felt those details were a little inappropriate to discuss. That stuff about how she couldn't wait to get to work every day? That was really uncool."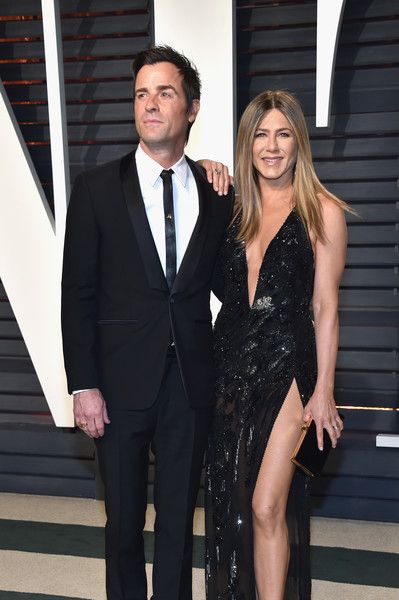 Jennifer's New Date – 2011
Jennifer started dating actor Justin Theroux. It happened after the duo worked on the film Wanderlust together. Well, new beginnings are beautiful they say. We do hope Jennifer got to enjoy that newness in a new person after that break up.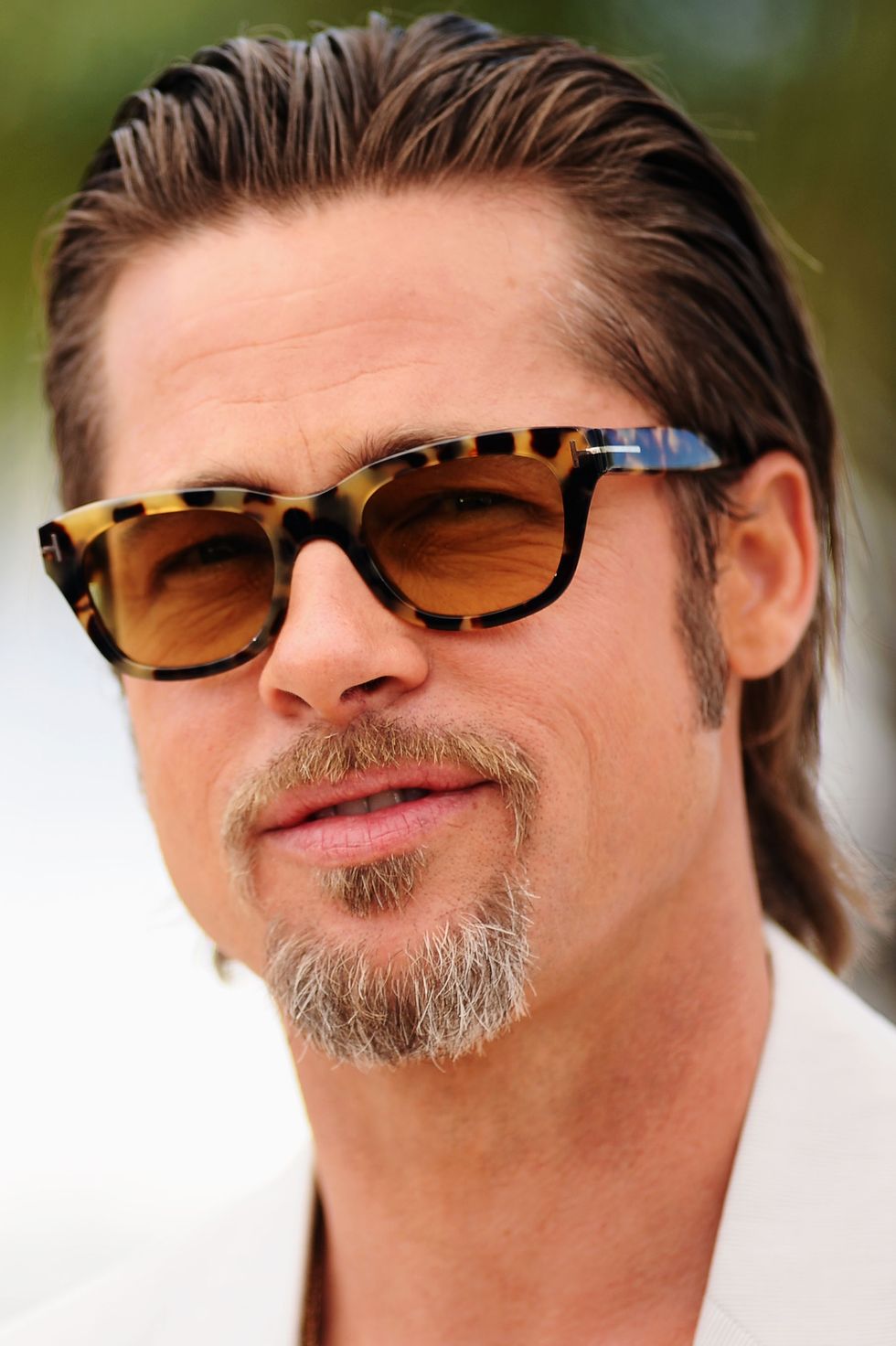 Brad Speaks Up – September 2011
In an interview with Parade, Brad calls his marriage with Jennifer, a mistake. He said, "It became very clear to me that I was intent on trying to find a movie about an interesting life, but I wasn't living an interesting life myself. I think that my marriage had something to do with it. Trying to pretend the marriage was something that it wasn't."
Brad issued a statement on the day the interview was published. He apologized to Jennifer and said, "Jen is an incredibly giving, loving, and hilarious woman who remains my friend. It is an important relationship I value greatly. The point I was trying to make is not that Jen was dull, but that I was becoming dull to myself and that, I am responsible for."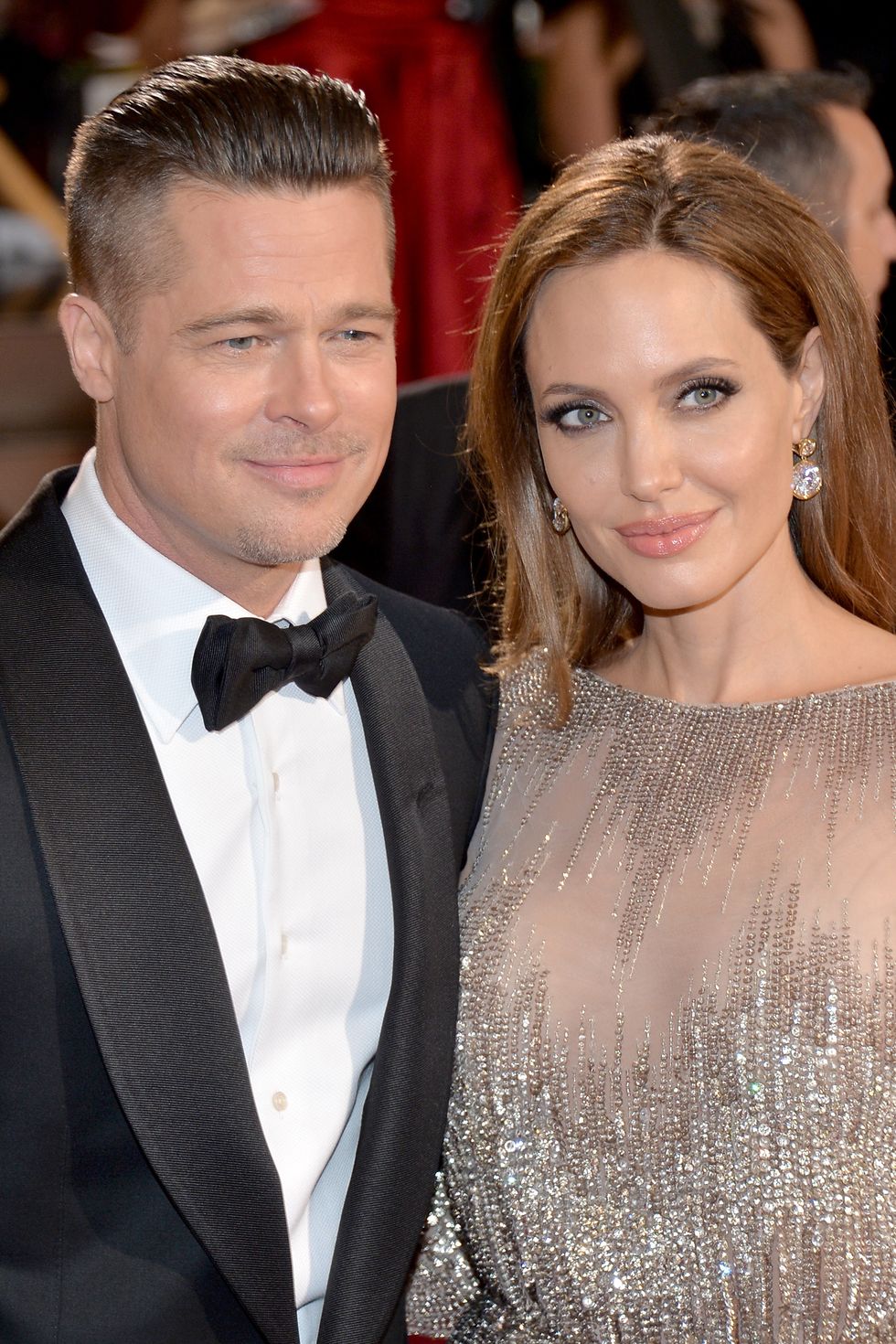 Brad's New Life – September 2014
Brad and Angelina officially became Brangelina. For fans who loved Jennifer with Brad, they despise this day a lot. But, we should understand it too that they have their own life and they always have the right to decide what's good for them.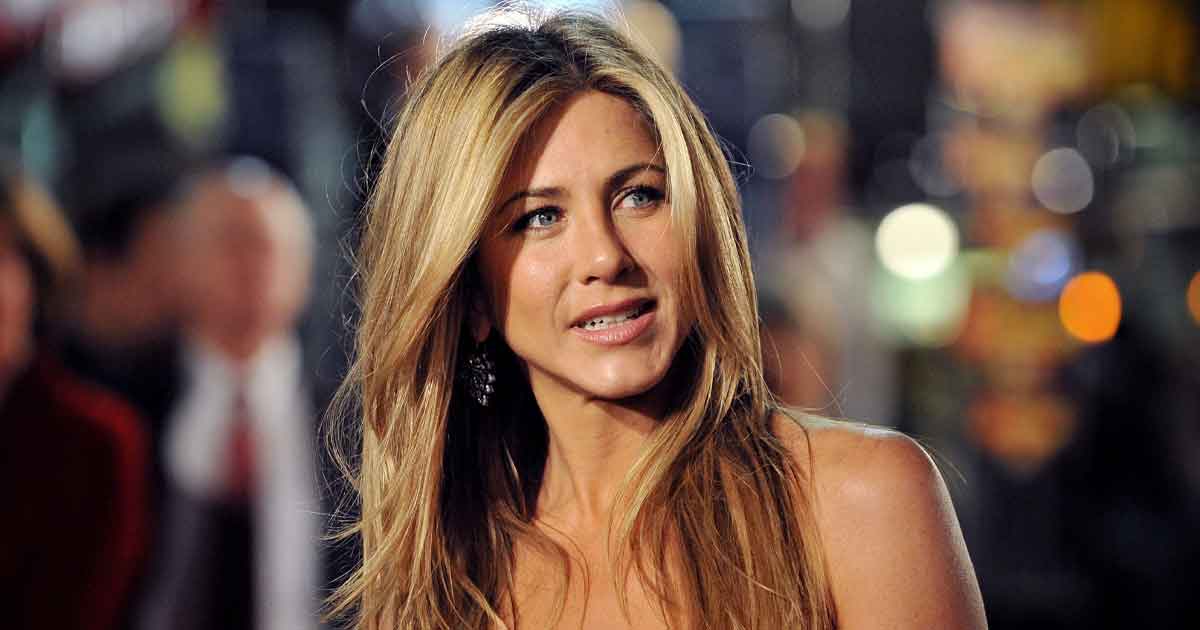 Jennifer Supports Brad – January 2015
In an interview with The Hollywood Reporter, Jennifer sticks up for Brad. She said, "We're not in daily communication. But we wish nothing but wonderful things for each other. Nobody did anything wrong. Do you know what I mean? It was just, like, sometimes things [happen]. If the world only could just stop with the stupid, soap-opera bullsh*t. There's no story."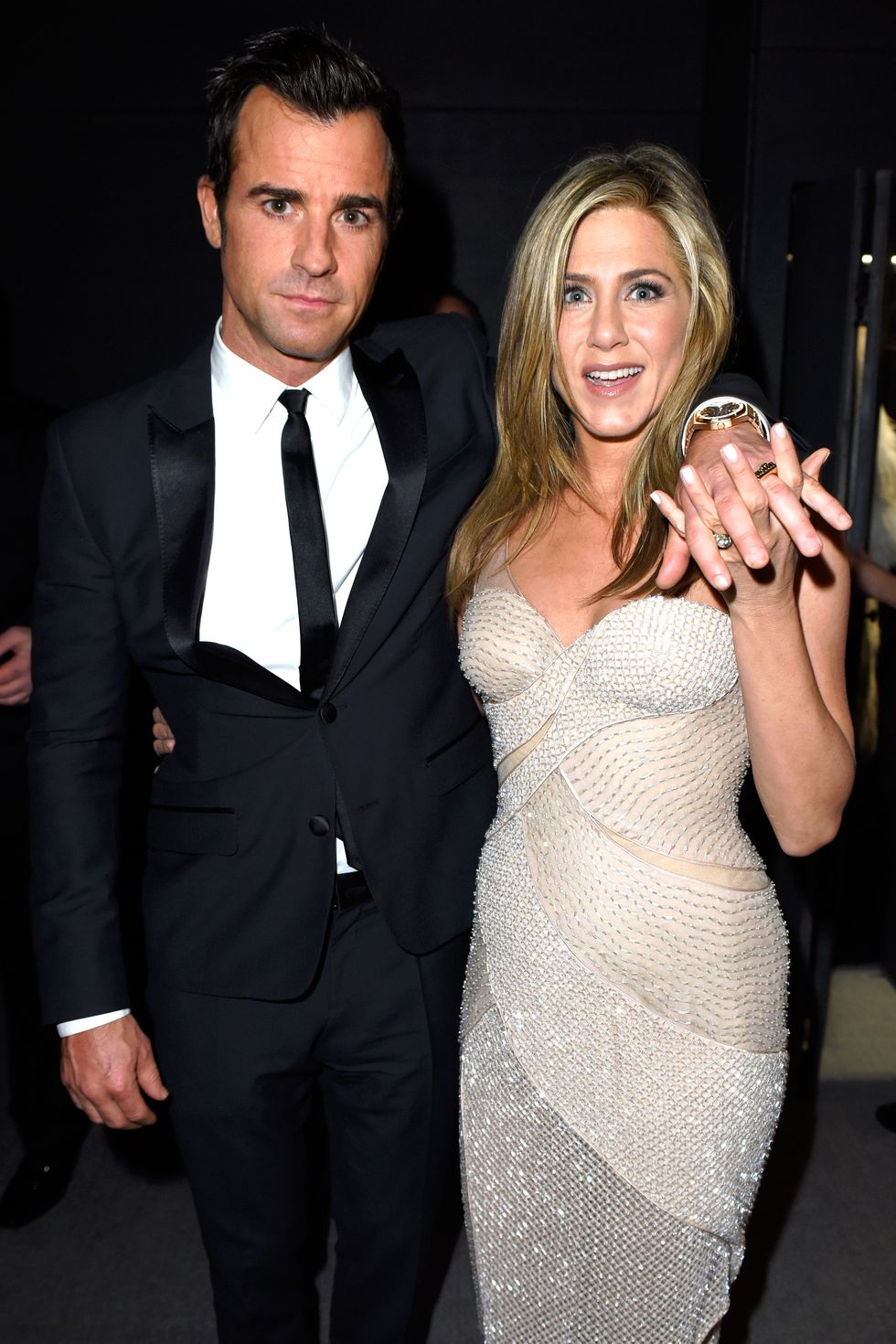 Jennifer's New Life – August 2015
Jennifer and Justin tied the knot. Happy for Jennifer! She definitely looked happy because who doesn't like to weave dreams for a better future. Everyone wished them good luck and happiness.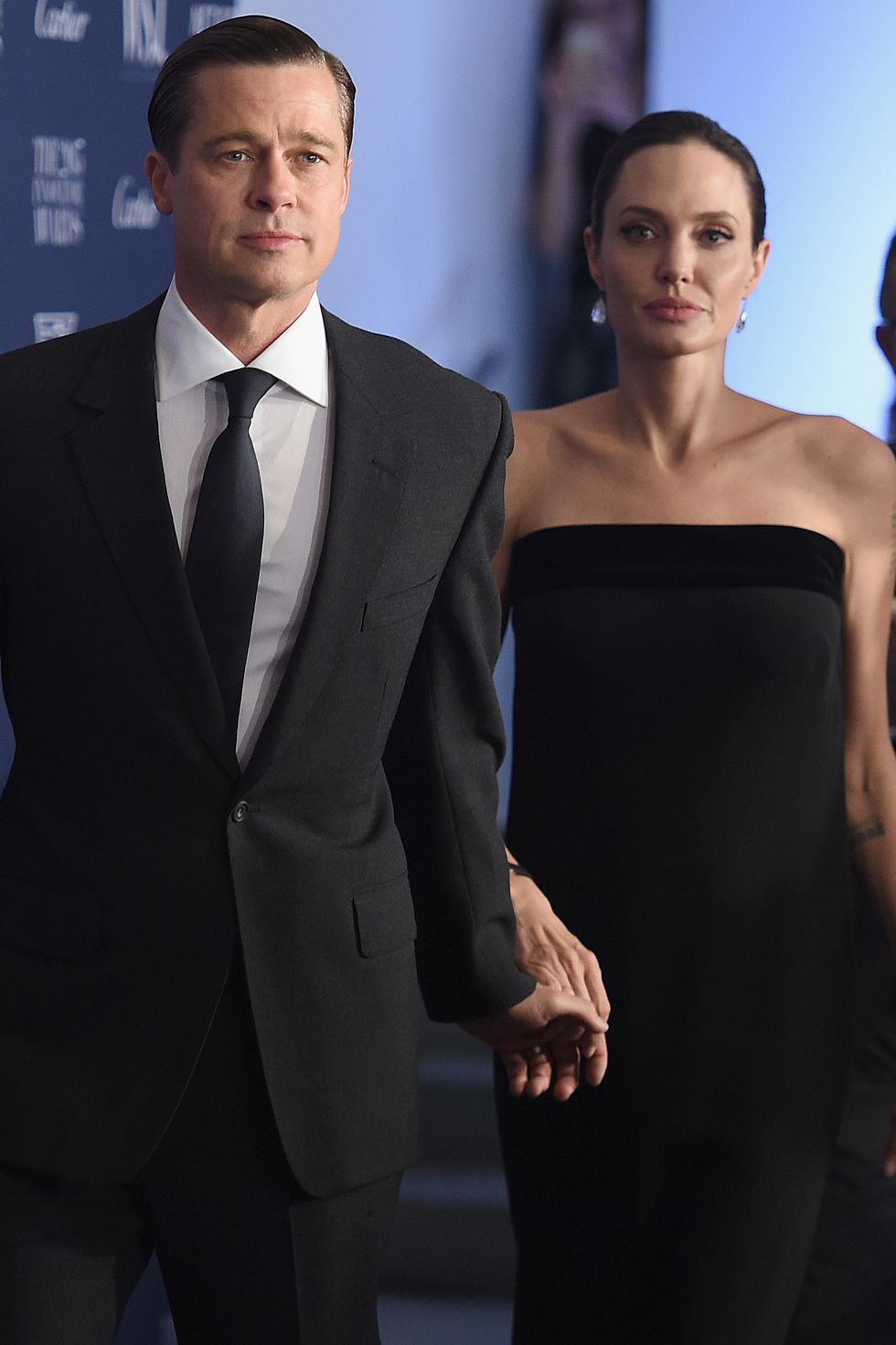 Brad Back To Divorce – September 2016
Angelina files for divorce from Brad. Well, for Brad it might have been a disaster because whatever be the situation, people get addicted to things and they want to stick to it. But getting into a new life alone can be painful.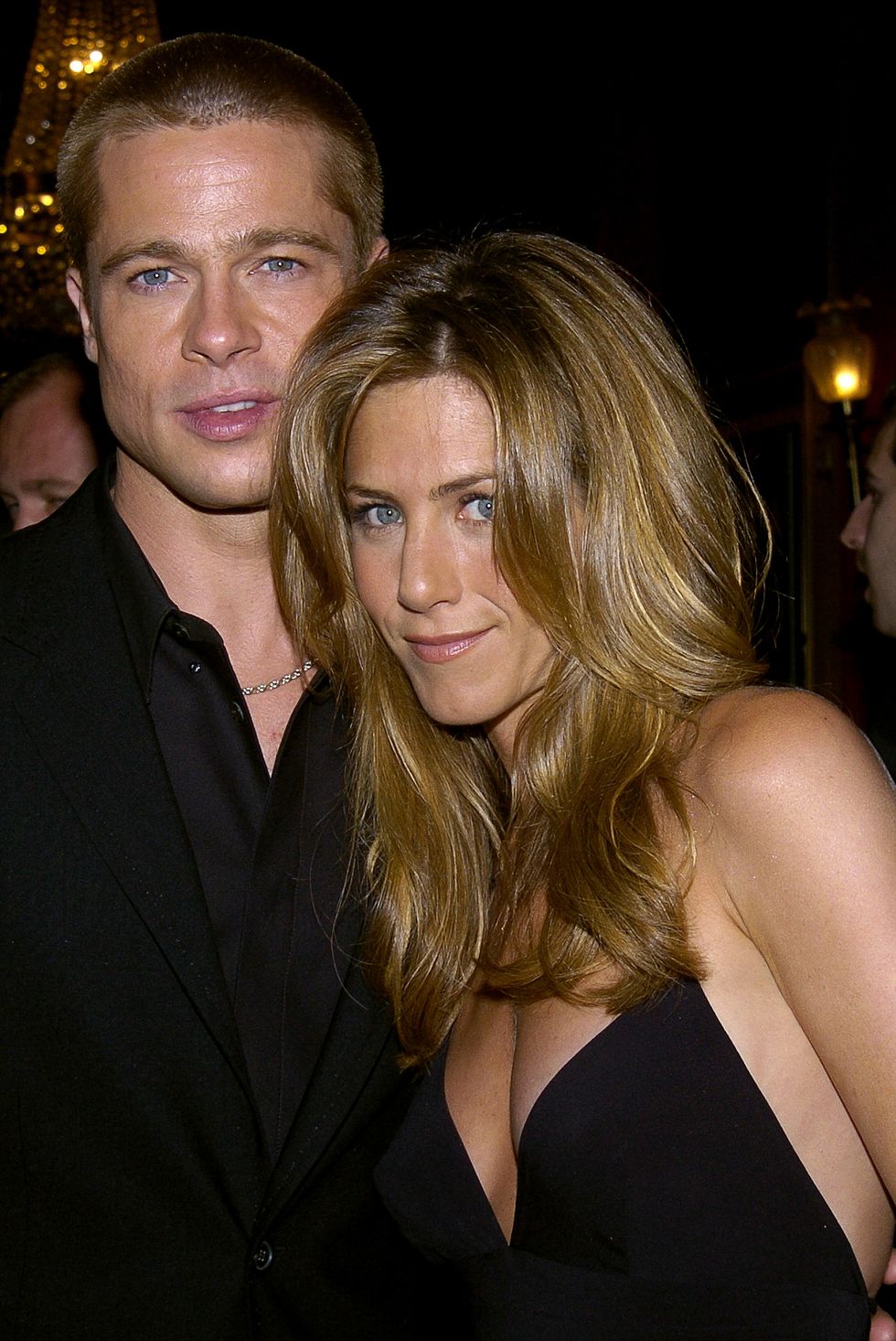 Jen & Brad Talk Again – March 2017
Reportedly, Jennifer and Brad have been in contact after he tracked her number down through a 'tangled web' of contacts. It is said that Brad wished Jennifer a birthday and confided in her because of his split from Angelina.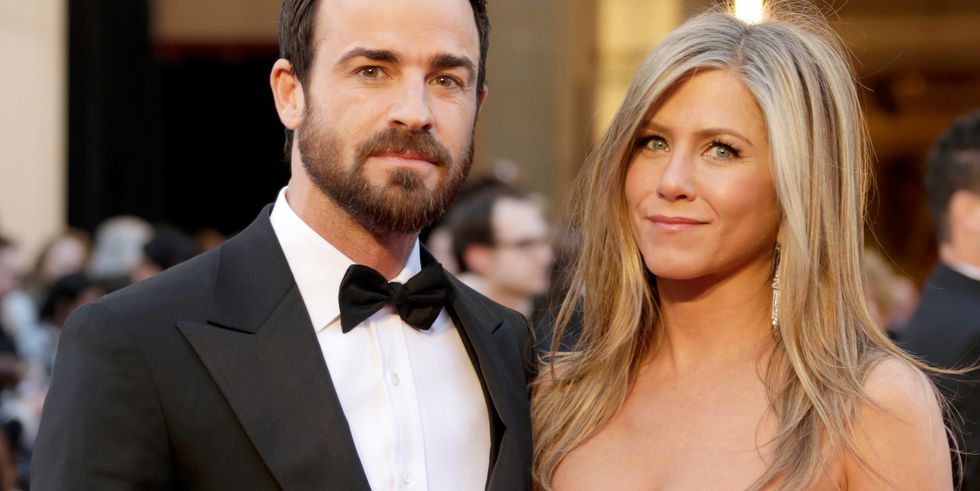 Old Love Notes – February 2018
Jennifer and Justin file for divorce and fans kept wondering if it has anything to do with Brad. Later, a source said that Jennifer kept love notes from Brad which Justin found out when they were already married.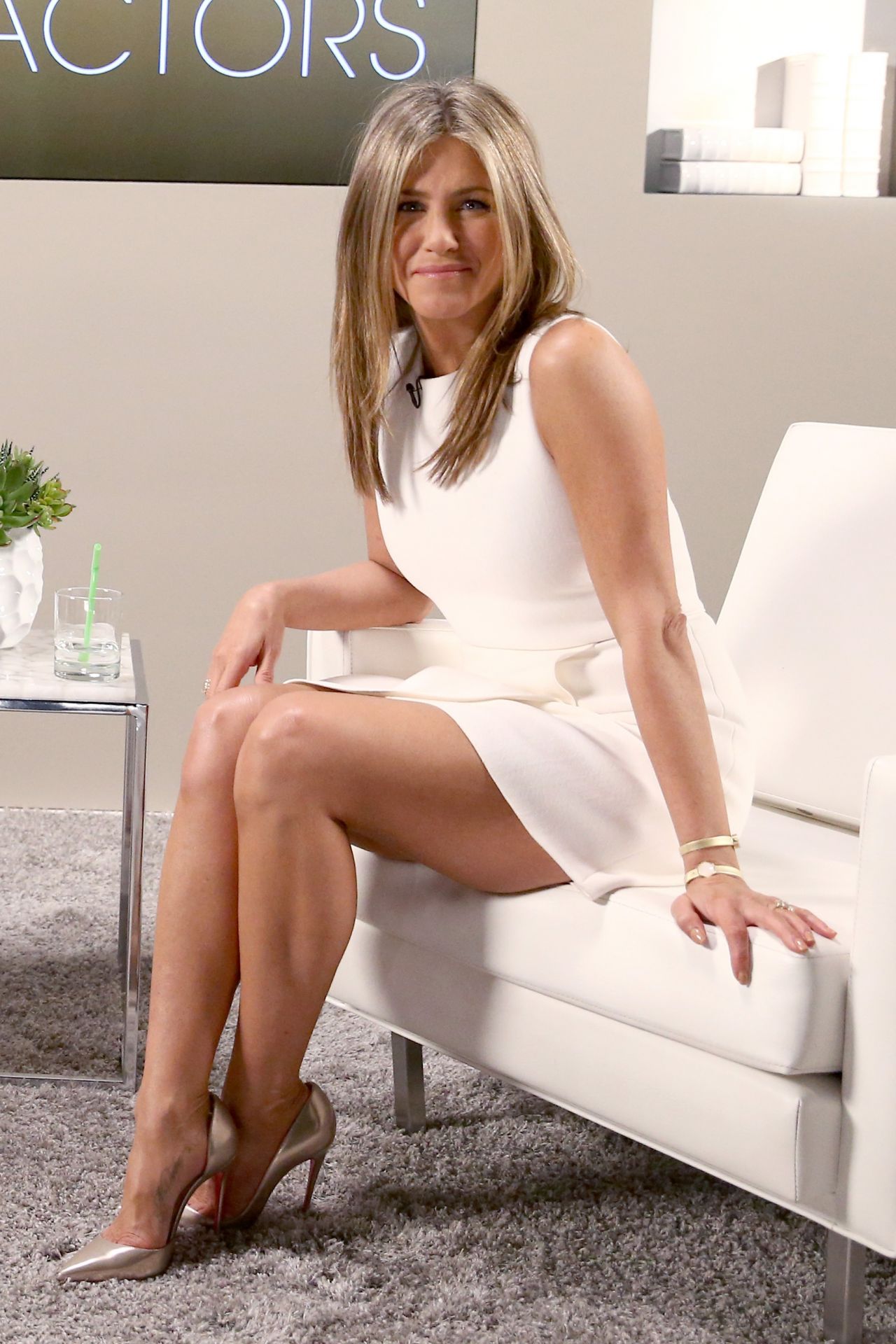 The Birthday Party – February 2019
According to the People, Jennifer threw a lavish party for her 50th birthday. Brad was also one of the guests at the party. There were rumors that the exes are more than just friends.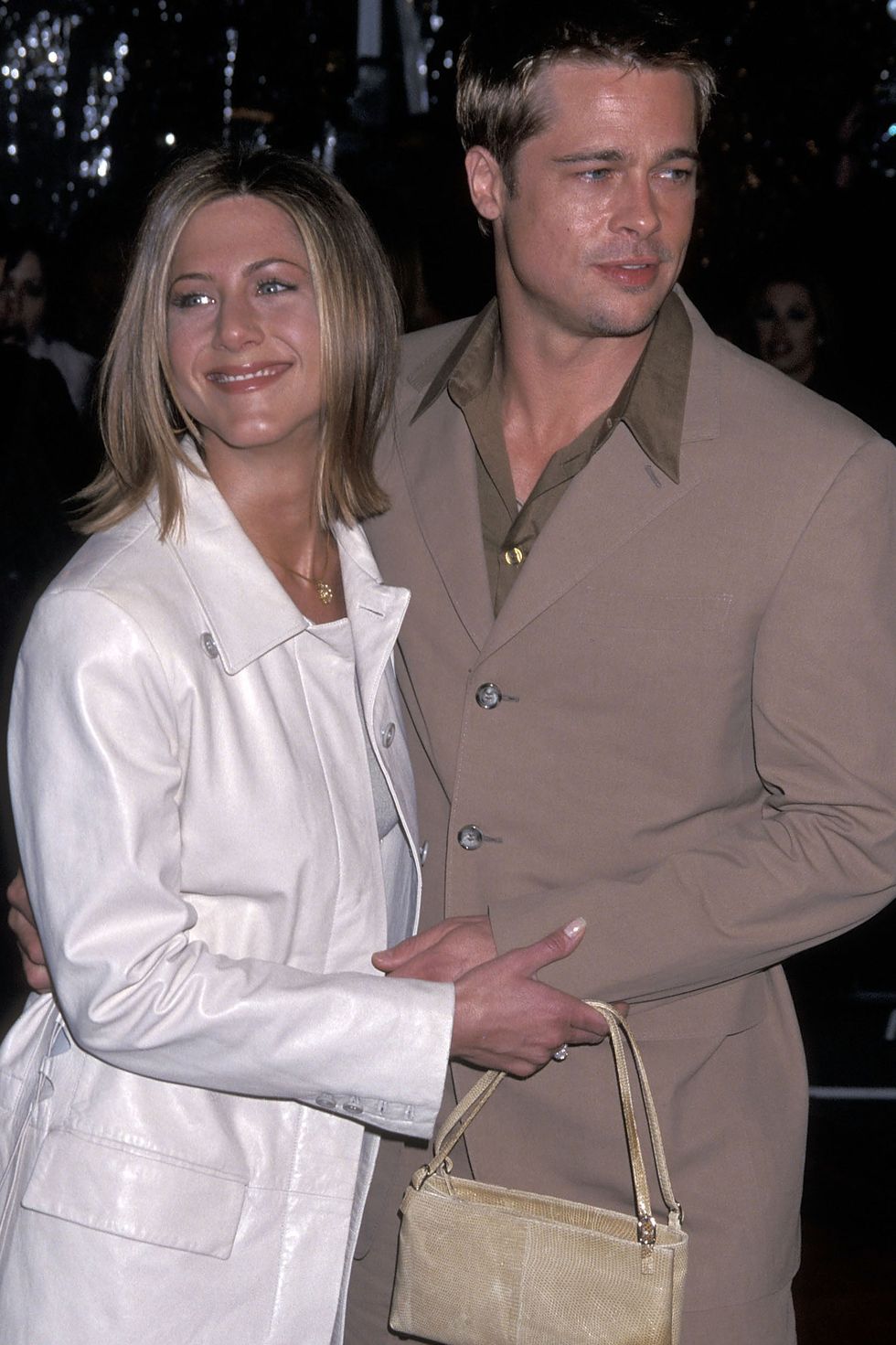 Intimate Party – December 2019
Jennifer hosted an 'intimate' holiday party for close friends. Brad was also included in the list and even the first one to arrive. A source told People, "they have been in touch a few times since her birthday and are keeping it friendly."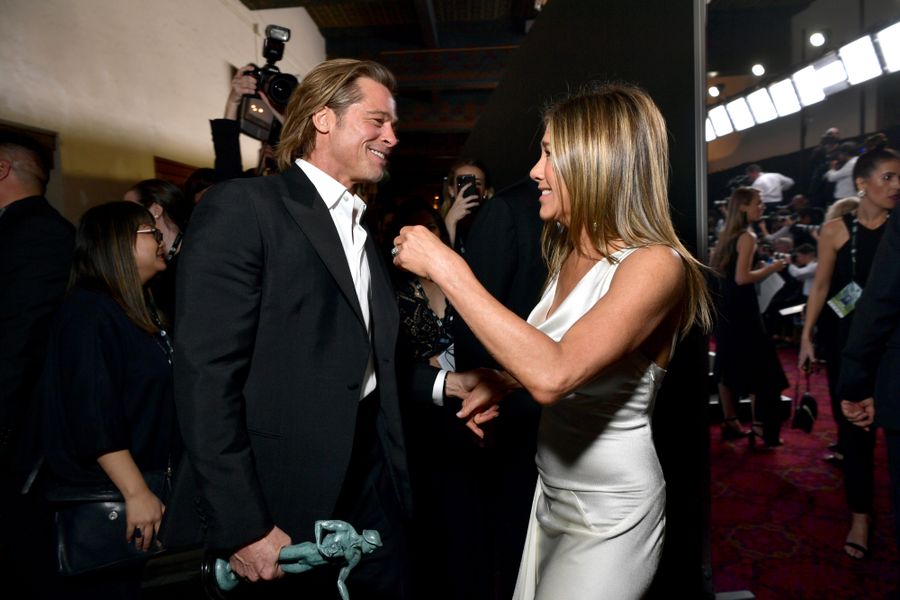 The Photos – January 2020
Brad received an award at the Golden Globes. In his acceptance speech, he said that he wanted to bring his mother with him as a date but couldn't because people will say that he is dating. Jennifer laughed at his joke and the speculation begins.
Then a few weeks later, a picture of them from the SAG awards went viral where Jennifer and Brad reunite backstage. The media goes crazy and reportedly, they've maintained contact as friends.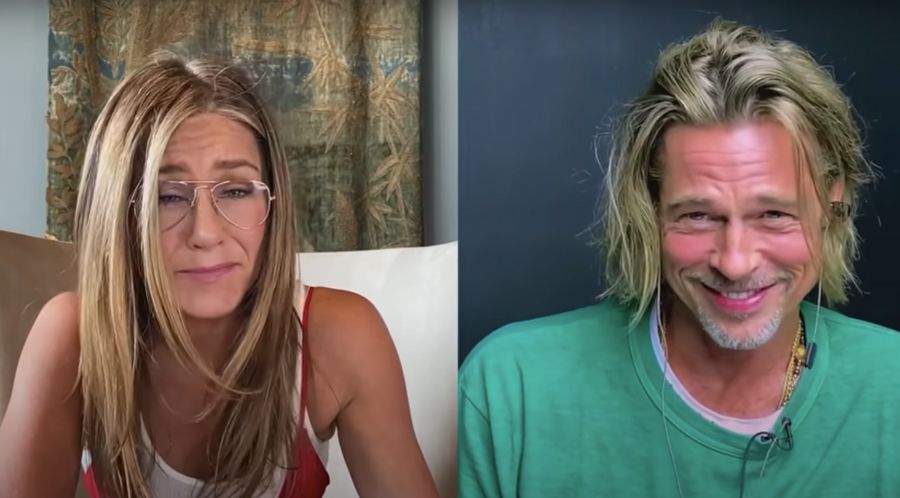 The Steamy Scene – September 2020
Again, Brad and Jennifer reunited for a charity table read of Fast Times At Ridgemont High. Initially, it was a bit awkward for them because they read a steamy scene. However, Jennifer stayed really cool as she read, "I think you're so sexy. Will you come to me?" But, Brad blushed quite a bit.
So this is all we knew about the couple and are they coming back together anytime soon? Well, we don't know as it's their personal matter. Well, some fans want to see them together but again many are against it. Let's see how things turn out to be for them in the future. The only thing that matters the most is that the two of them stay happy and live a peaceful life full of love because they deserve it.
Read more: Jennifer Aniston's Pics Flaunting Hot Figure & What She Does To Maintain It