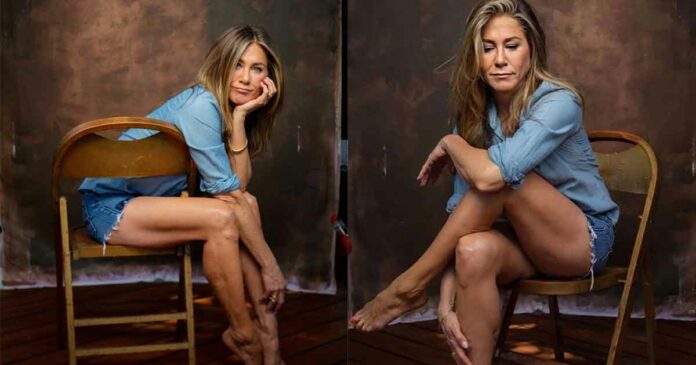 For decades, fans have been in love with the amazing Jennifer Aniston. Her "California girl" vibe proves that age does not diminish one's vitality. She is a popular actress both on TV and on the big screen. And when it comes to her A-list status, she has not suffered one bit since her first popular show FRIENDS. Whether she is just hanging out at home with her friends or ready for a role, Aniston always looks like a million bucks. She seems to live a healthy lifestyle and keeps her body in great shape. Women half her age are envious of her good looks. However, she never fails to flaunt them.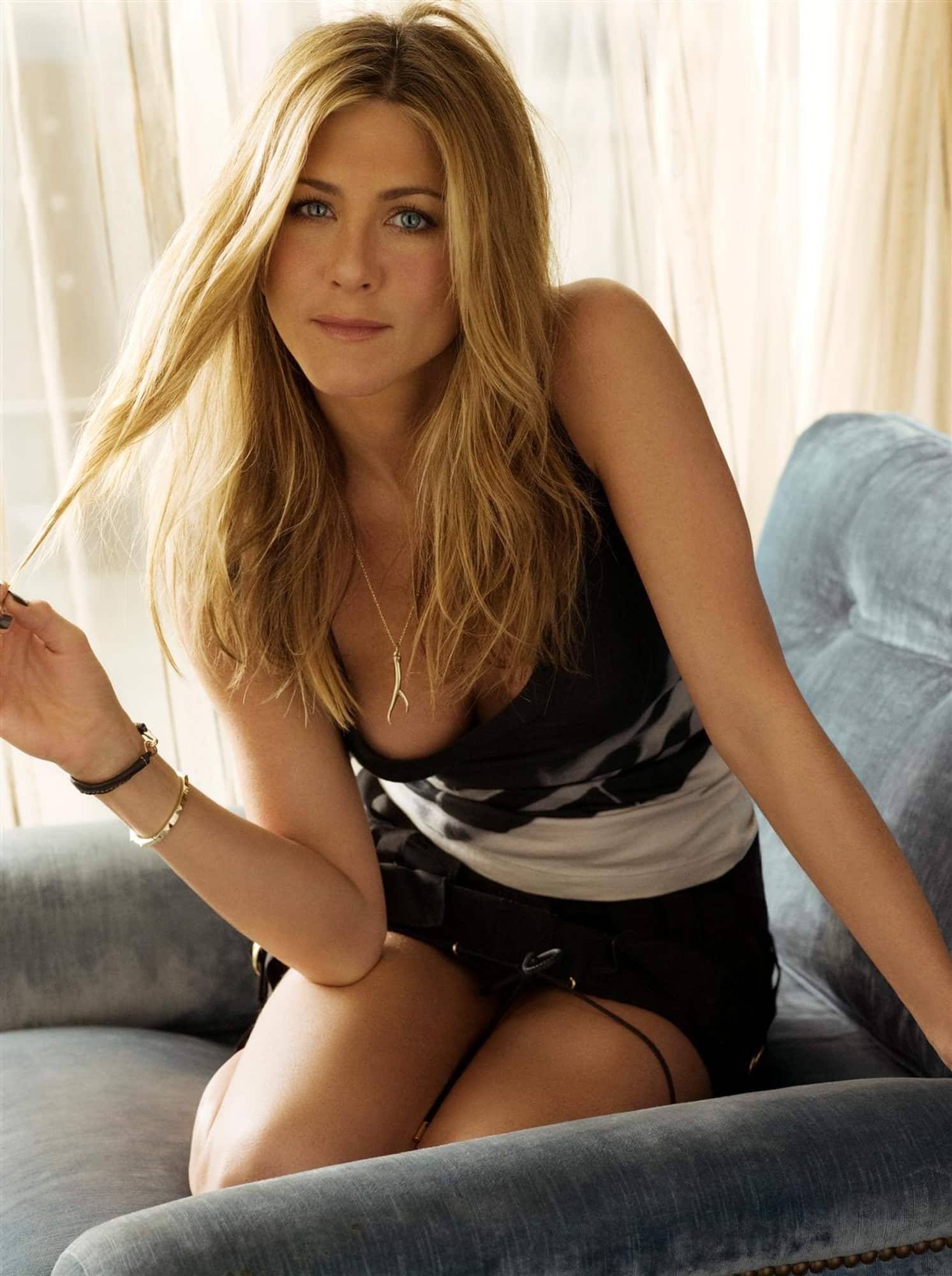 Jennifer Aniston is known for her love of health and fitness. She exercises regularly and eats well to look young and beautiful. Of course, when it comes to health, there should never be a one-size-fits-all approach. But, it is surely interesting to learn more about how other people exercise, especially our favorite celebs to maintain their status. Well, do not forget that beauty comes in all shapes, sizes, and colors.
Recommended Read: Why Did Jennifer Aniston & Brad Pitt Really Break Up? Know The Story In Detail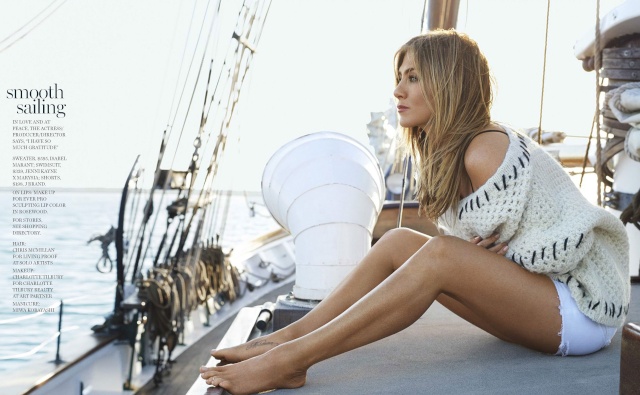 Keeping that in mind, we are set out to gather as much information as we can about what diet Aniston follows, how she moves her body, and let's also find out if there are any tricks she's shared about fitness along the way. To make things interesting, we have gathered a few photos of Jennifer Aniston that flaunts her hot figure. And with those pics, you also get to learn about her workout and diet regime too. So, be prepared to get motivated and gather some tips and tricks to become as healthy as she is. Take a look:
1. Jennifer's Fitness Regime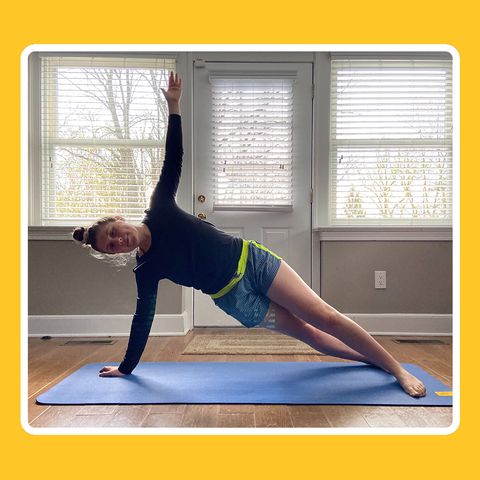 Aniston believes that balance is the key to maintain a healthy lifestyle. That is why she always keeps a balance between high-intensity workouts, yoga, and classes & equipment. While she included high-intensity workouts in her life to shred the extra calories, she includes yoga to maintain mental peace and her core strengthening. She also keeps her diet balanced between supplements, intermittent fasting, and eating whole food combined with lots and lots of water. She is pretty chill about her approach to health and understands when her body demands rest.
2. She Works Out……….. A Lot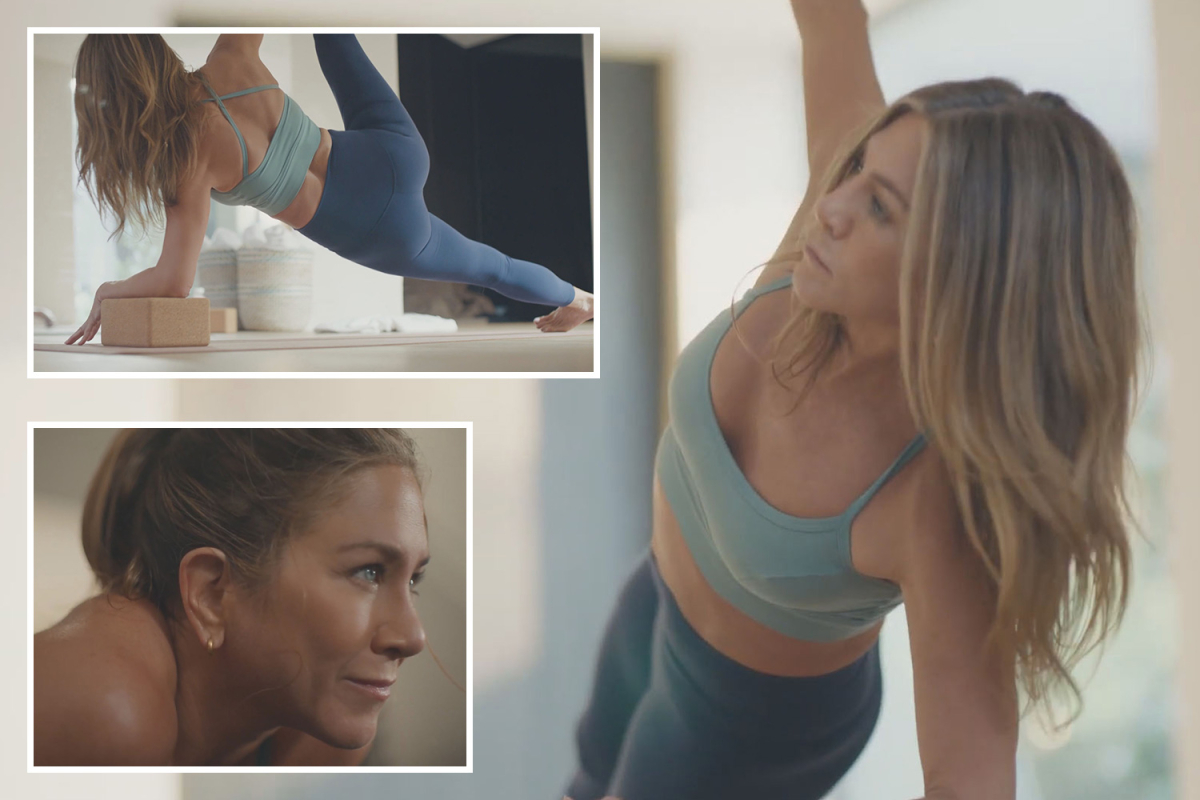 Aniston's regular workout regime involves a lot of high-intensity workouts. While promoting "The Morning Show", a newsroom-based series, she revealed that she tries to exercise at least five times a week. During an interview with Healthista, her yoga and spin teacher, Mandy Ingber said, "My clients and I make sure we do daily exercise. I aim for seven days a week of training and normally hit five." She also said, "Diet and exercise are key."
3. If Not This, Then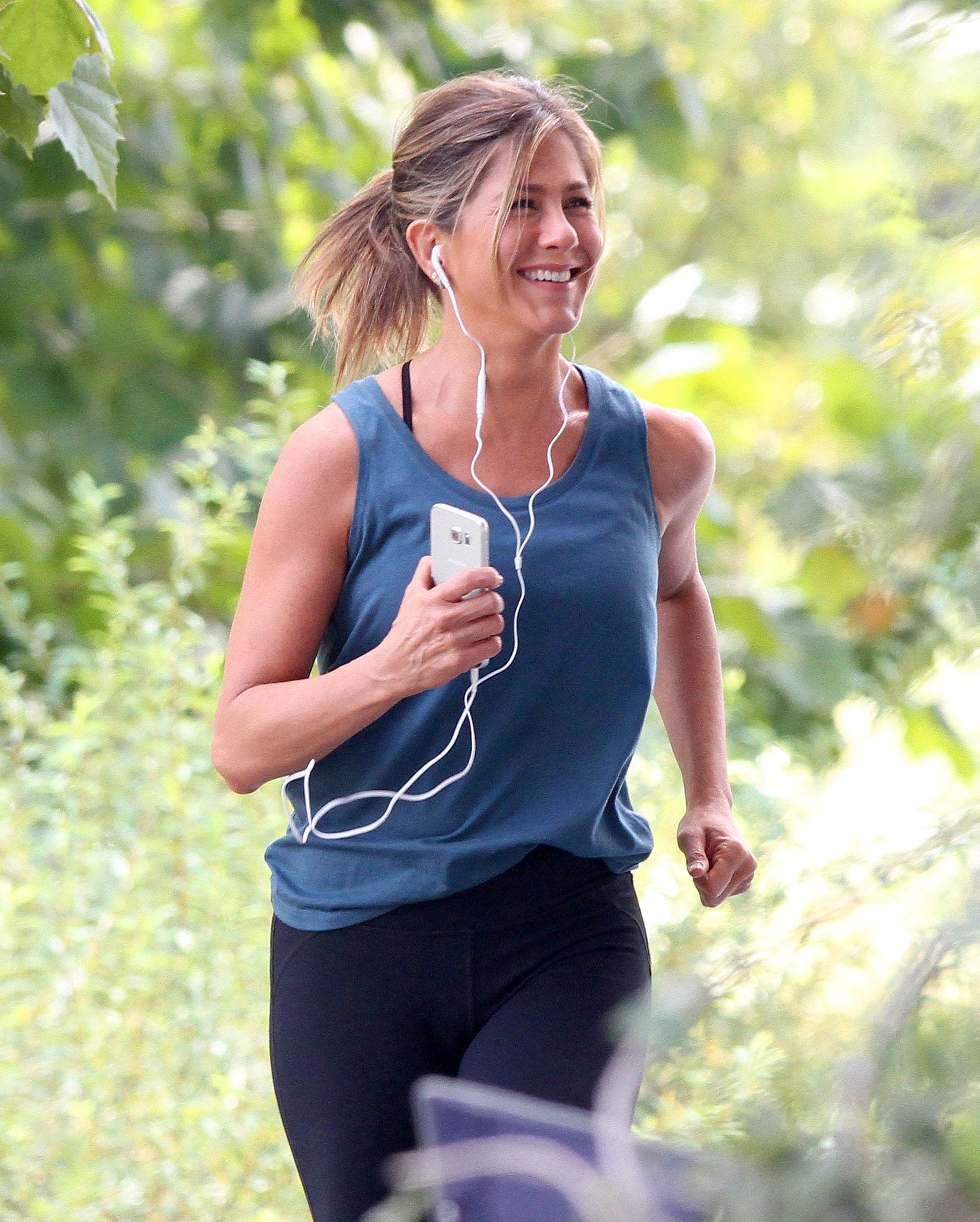 NHS recommends doing a minimum of 150 minutes of moderate-intensity activity or 75 minutes of vigorous-intensity activity per week if five workouts sound a lot. If you aim to do moderate exercise for 30 minutes five times a week, then you can easily hit the mark. Also, it is not as extreme as it sounds. It's a tip not from Jennifer for those who don't have much time.
4. Yoga For Mental Health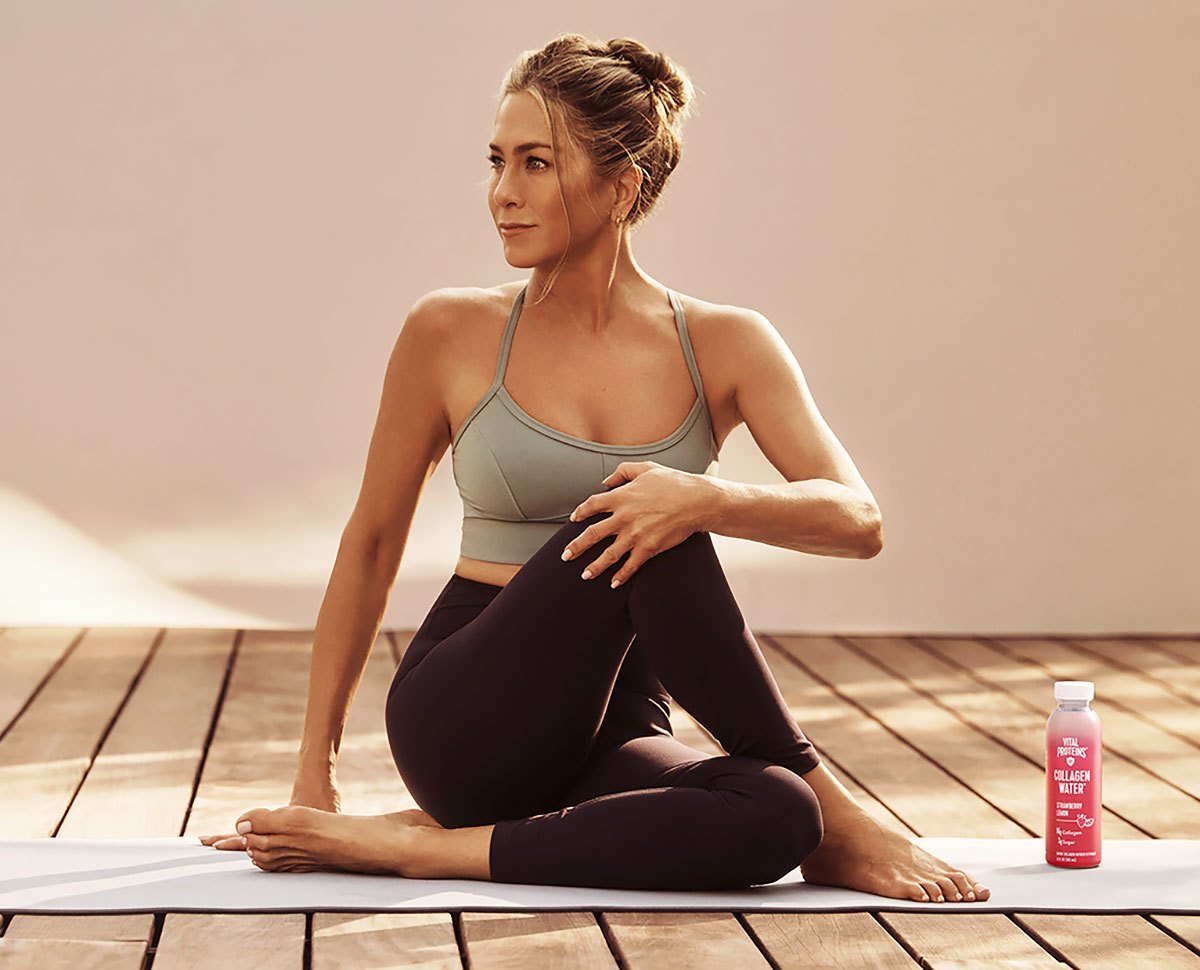 Aniston loves practicing yoga because it not only helps to keep her flexible and strong but also helps with mental health too. Ingber talked about their sessions and said, "With Jennifer Aniston, I would do 30 minutes of spinning and 40 minutes of yoga, incorporating some of my 'hybrid' yoga poses, paired with a toning exercise.". She also revealed, "We would do some power yoga, vinyasa flow, and then some yin yoga stretching, and then finish with the infrared sauna."
She further shared that Aniston is particularly good at balancing poses. With regards to specific moves, she said poses "like a tree, half-moon pose and warrior III. She does love a good tree." She also added, "Jennifer also likes to plank as well, because plank will work with the abs – or the forearm plank – so any variation on the plank or the forearm plank."
5. Classes And Equipment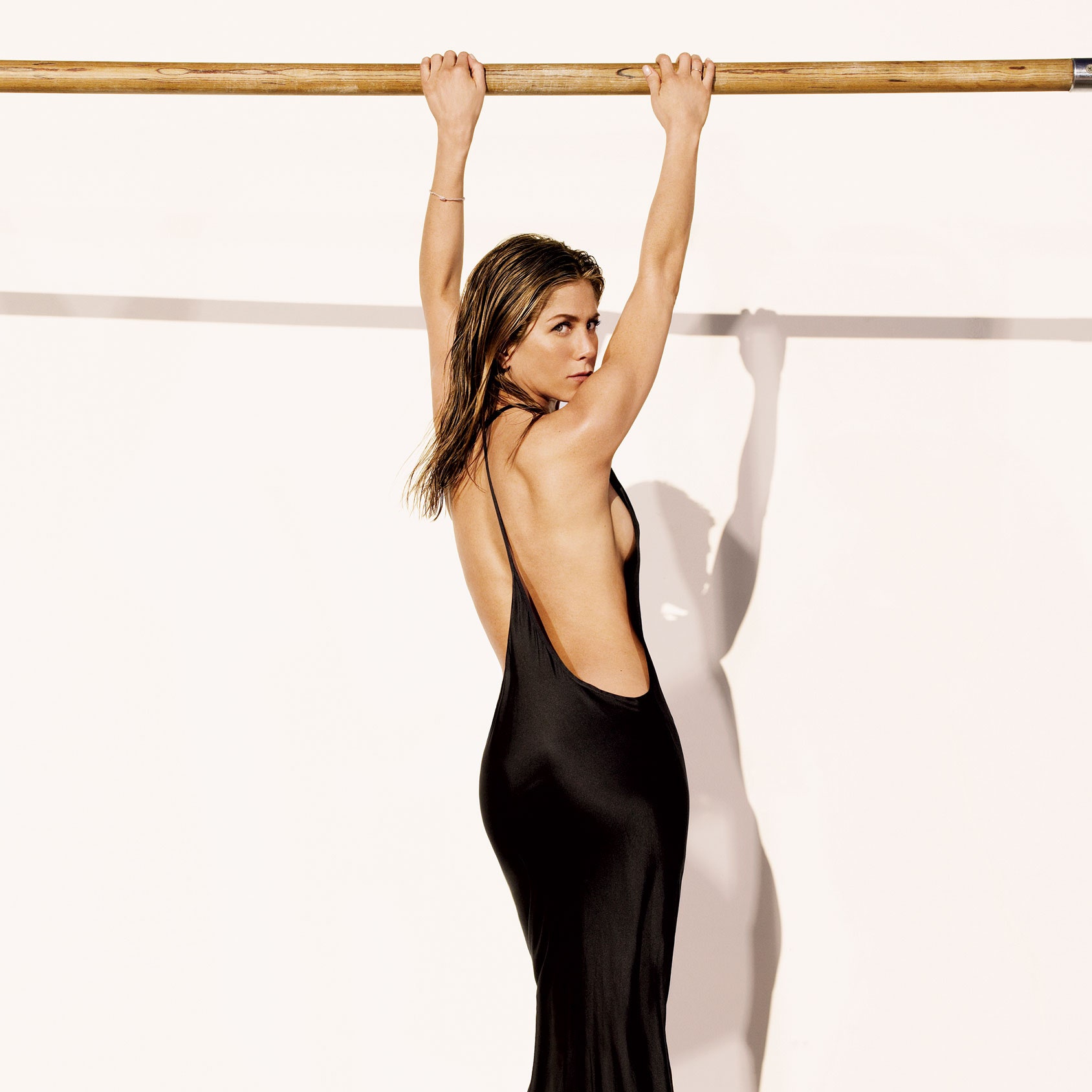 Over the years Aniston has tried everything from barre classes to boxing. In an interview with InStyle, she said, "There's something about the mental aspect of boxing the drills, your brain has to work, you're not just sitting on a bike." She added again, "Boxing is a great way to get aggression out. You get a mental release of all this crap you're taking into your ears and eyes every day."She jokingly added, "and have little fantasy moments imagining who you're punching."
During an interview with Vogue, she extolled the virtues of the elliptical machine, "I do 45 mins of intervals on my elliptical. I raise the incline, run for two mins, walk for one, run for two." She further added, "and I do it for 20 minutes straight until I'm just drenched."
6. Flexibility With Workouts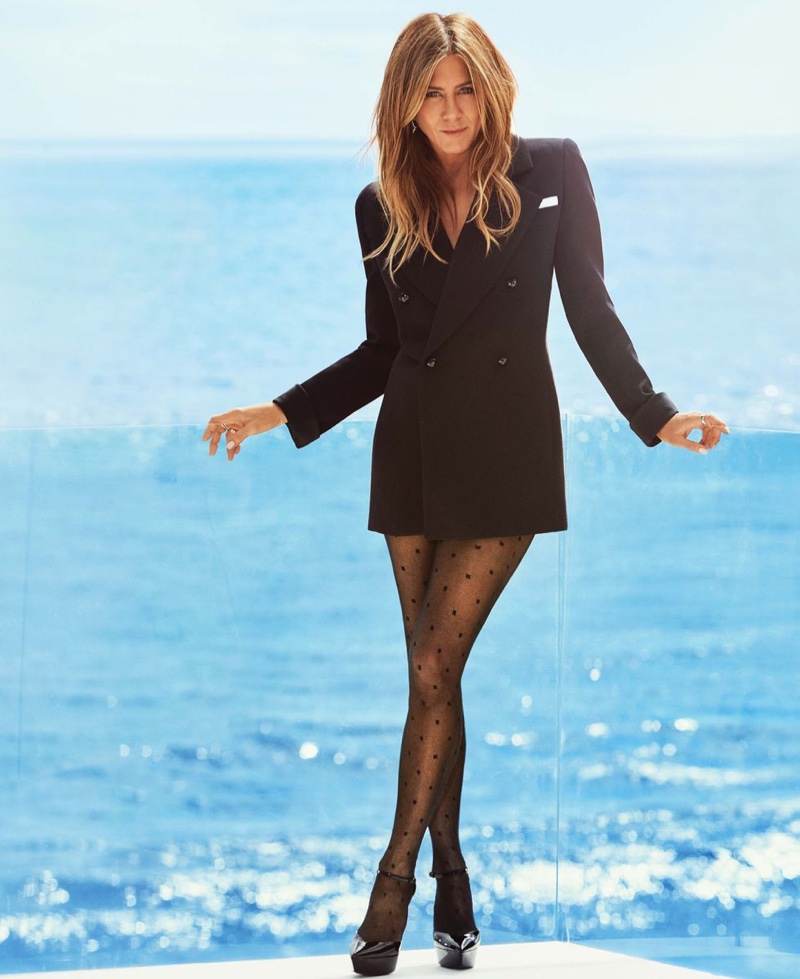 Everybody has someplace they need to be, and Aniston is no different. Aniston works according to her schedule. It means that the workouts are scheduled according to her availability. If she is not filming anything then it is a different phase, and if something is coming up tomorrow, then she does not destroy her legs in the gym the day before.
7. Now, It's Time For Diet Regime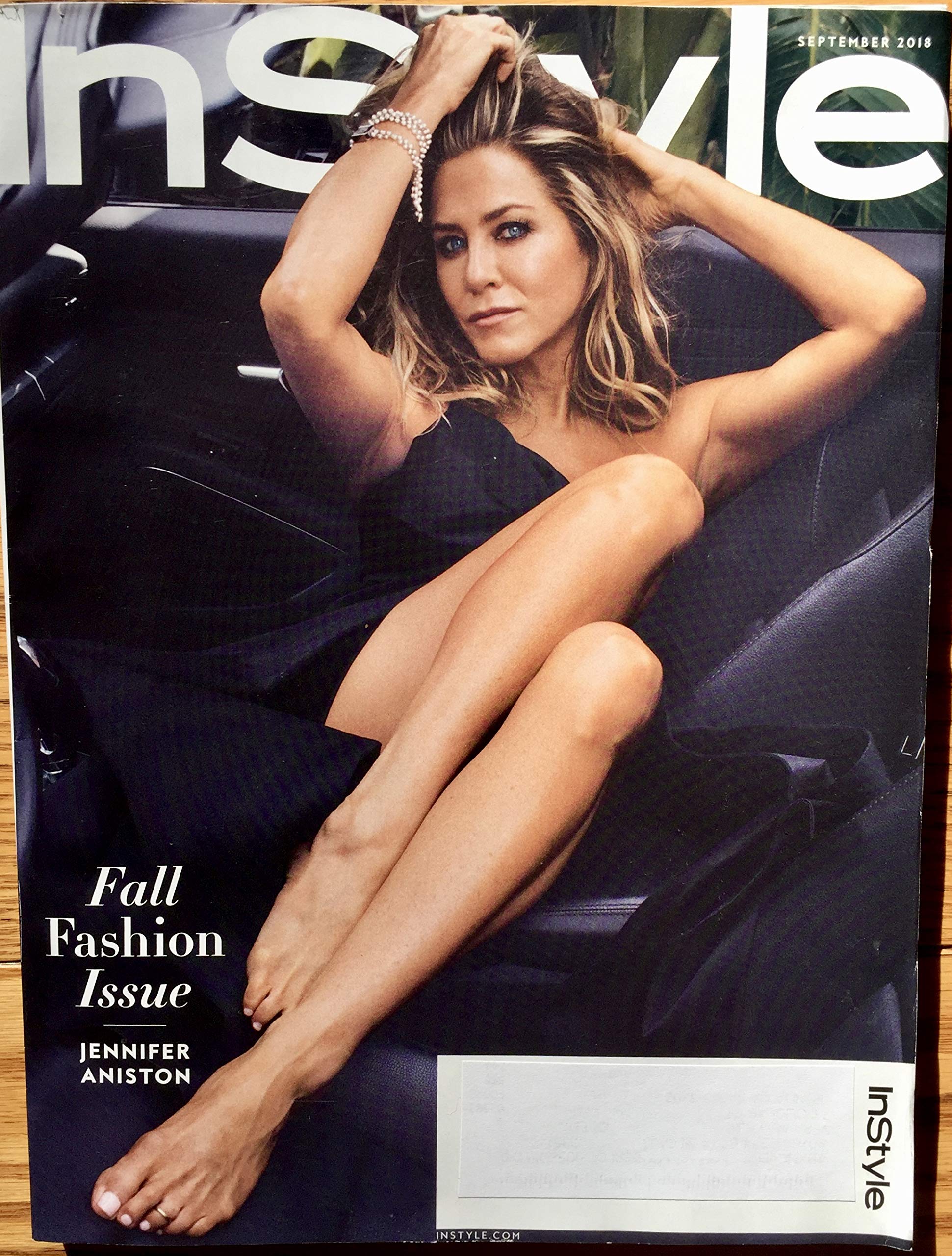 Aniston is quite passionate about her health and wellness. She favors a well-balanced and nutrients-rice diet that is full of proteins, healthy carbohydrates, bright vegetables, and leafy greens. To complete her daily quota of vitamins and minerals, she keeps a balance between supplements, intermittent fasting, and eating whole food combined with lots and lots of water.
8. Let's Talk About Supplements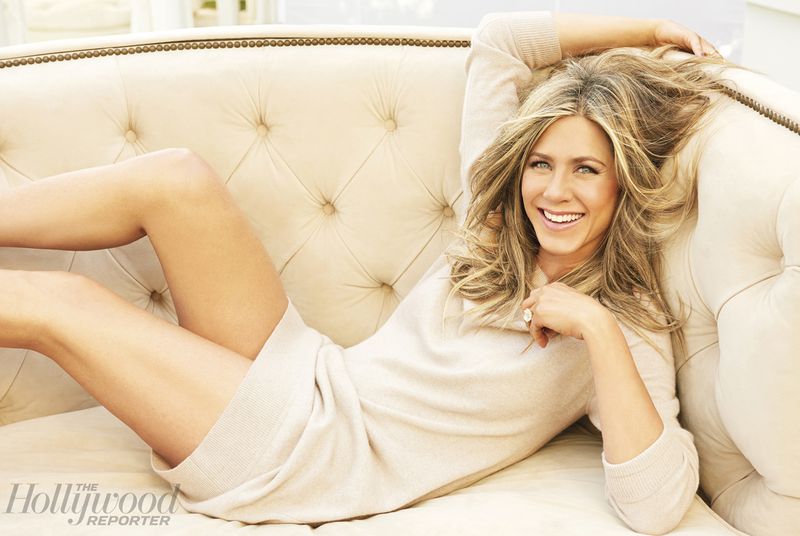 Everybody knows that Aniston loves taking collagen supplements. She takes it in the form of a Vital Proteins powder. During a product launch, she said, "I have had a passion for health and wellness for years. I know this topic can be overwhelming so, through this campaign, I want to show simple ways to incorporate collagen into your daily life." She continued, "For me, it's adding it to my morning coffee and replenishing after a workout, but there is truly an option for everyone."
Aniston is a Vital Proteins board member and brand ambassador. So, it isn't surprising that she promotes the benefits of collagen so much. However, if she actually uses this product, then it definitely looks like it works for her in every way.
9. Intermittent Fasting To Relax Your System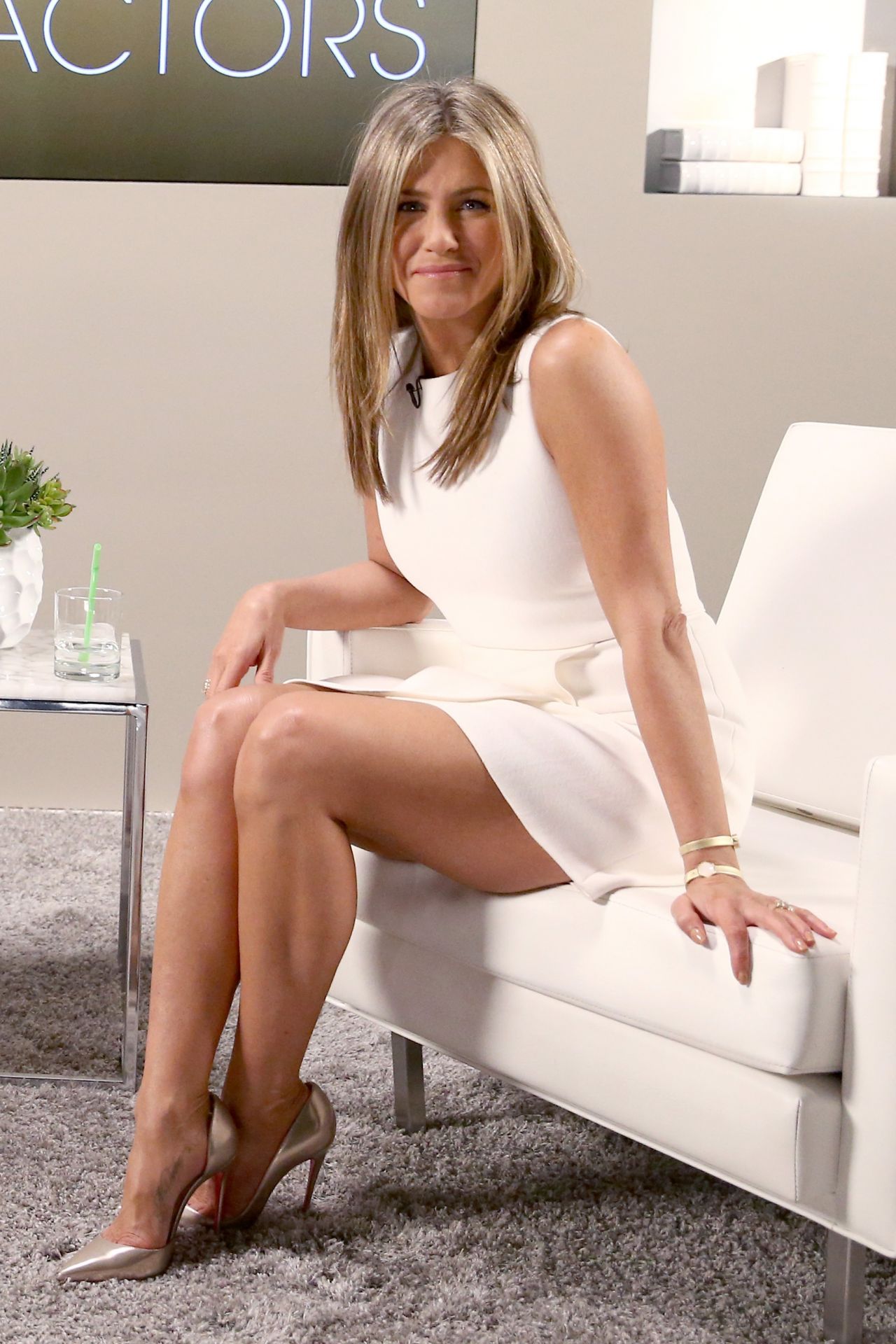 During an interview with the Radio Times, Aniston revealed that she's a fan of the 16:8 intermittent fasting method. She allows herself an eight-hour window before consuming the food. For the rest of the time, she sticks to a liquid diet such as water, juices, black coffee, etc. She said, "I do intermittent fasting, so there's no food in the morning. I noticed a big difference in going without solid food for 16 hours." She further continued, "Fortunately, your sleeping hours are counted as part of the fasting period. You just have to delay breakfast until 10 am."
10. This Is What Aniston's Morning Looks Like
Aniston wakes up at around 9 am and has a green tea or celery juice. Before settling down with a coffee, she completes her workouts and meditation. Dr. Clare Morrison, a GP from MedExpress reminds us that, although intermittent fasting is usually considered for a weight-loss goal, it is not a diet in itself. She warns, "It is a mistake to use it as a form of purposeful calorie restriction, and if you have ever had or suspect you may have an eating disorder."
11. Eating Whole Foods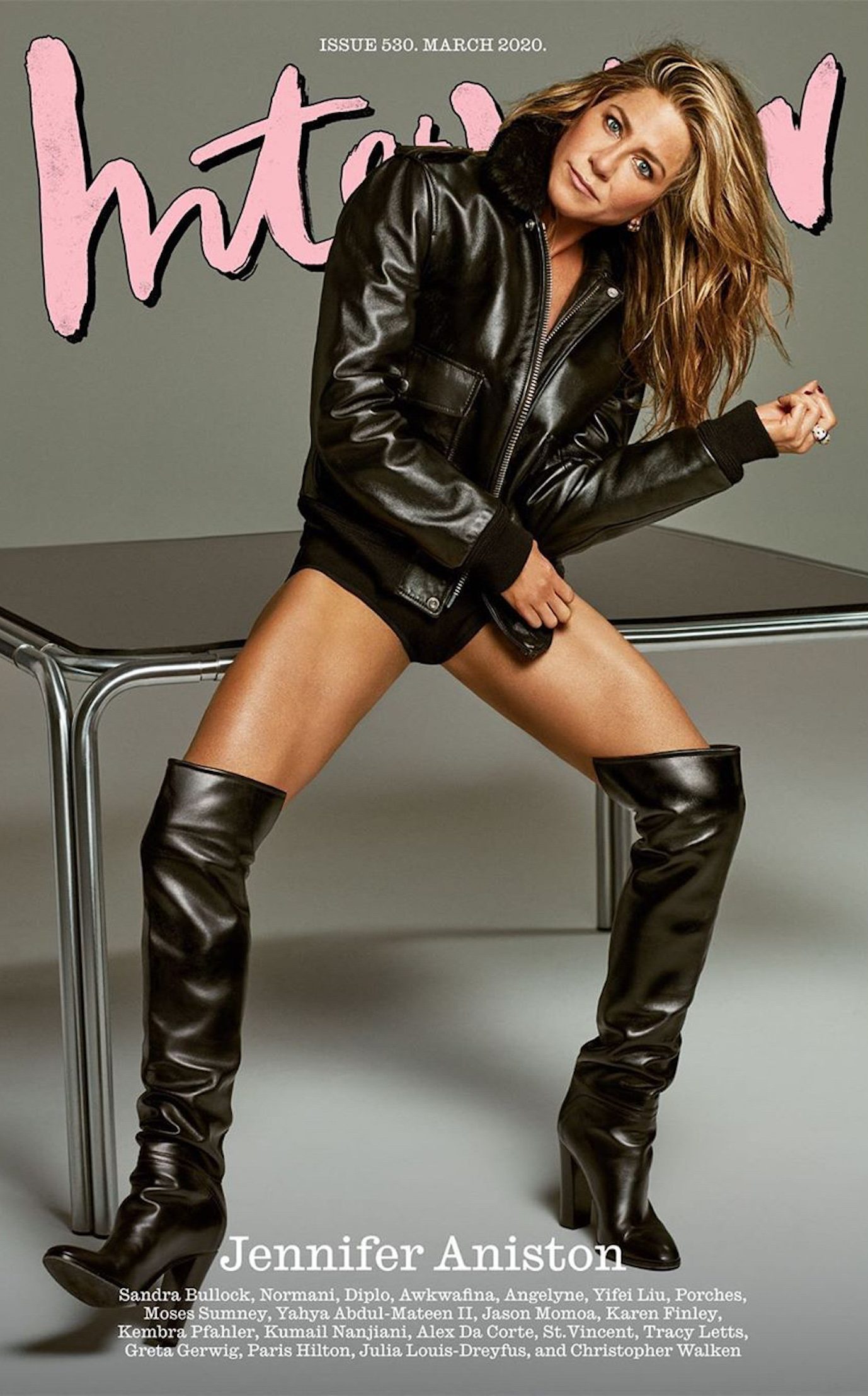 Aniston makes sure that when it does come to meal times after intermittent fasting, she chooses non-processed foods and little sugar. During an interview, Ingber said, "A healthy fit body, like Jennifer Aniston's, or even like mine, is based on healthy choices which are absolutely attainable." Aniston herself told Yahoo in 2016, "It's pretty clear: eat as many organic fruits and veggies as you can, keep sugar low, drink tons and tons of water, and get good sleep."
Aniston's former trainer, Leyon Azubuike, co-owner of Gloveworx also encouraged her to include healthy fats in her daily diet. He said to Women's Health, "I love avocados, coconut oil, salmon, fish oil… anything that's a good form of fat is great. For me, I stick to 1.7 grams of carbs and 2 grams of protein per kilo weight to support muscle-building." He believes that the intake of carbs and protein depends on the lifestyle of the people.
12. Eggs – A Perfect Staple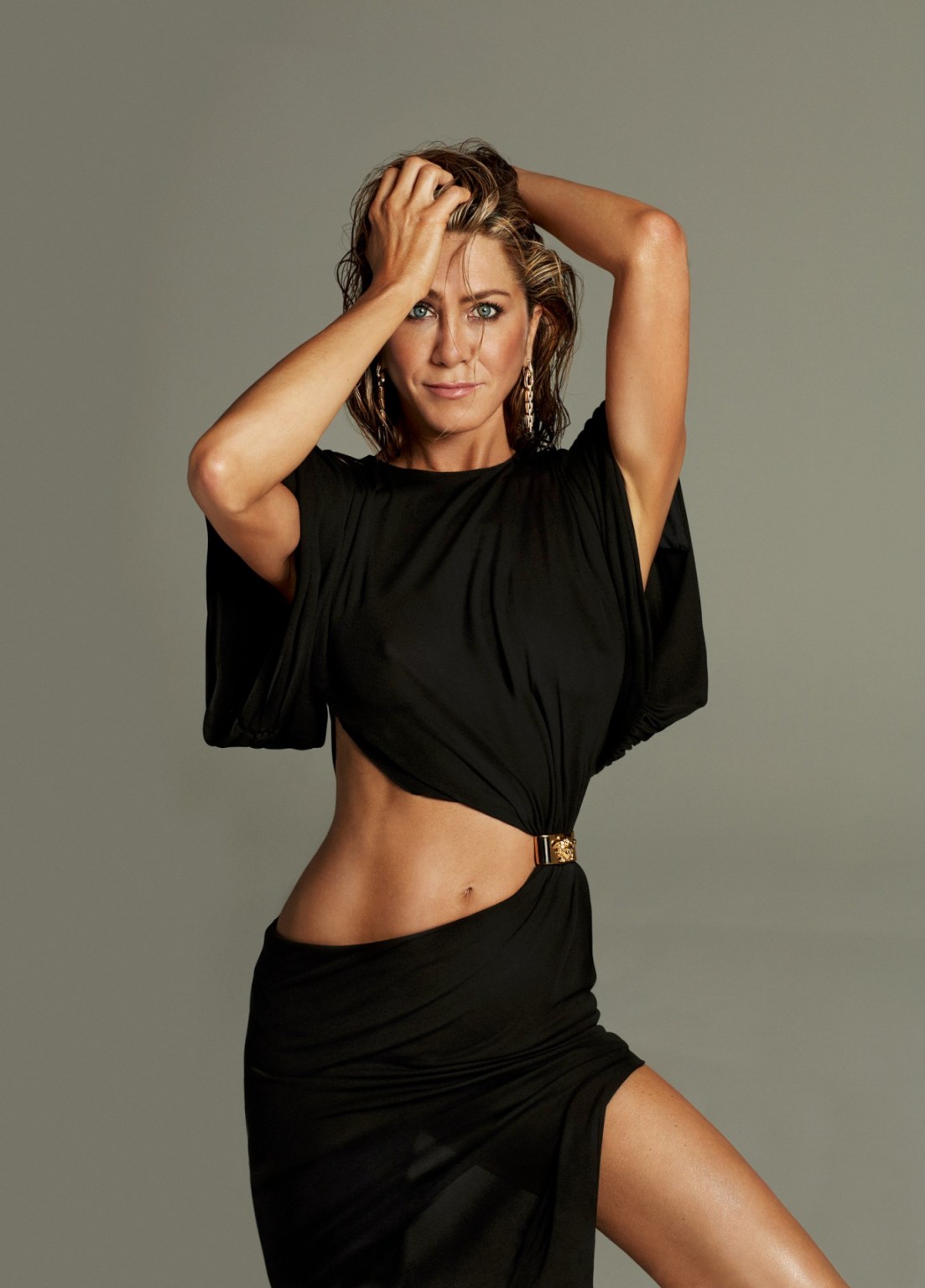 Egg whites are the real staple for Aniston. The FRIENDS actor told Elle in 2016, "When I wake up, I have warm lemon water and then I have a shake or an avocado and eggs, which is one of my favorites." She continued, "I crack them into a bowl and I'll add a white or two into that and pour it all into the pan to get more protein sans too much yolk." She further added, "I'll have that with avocado toast sprinkled with olive oil, salt, and pepper… or oatmeal with egg whites whipped into it right at the end."
13. Staying Hydrated Is Important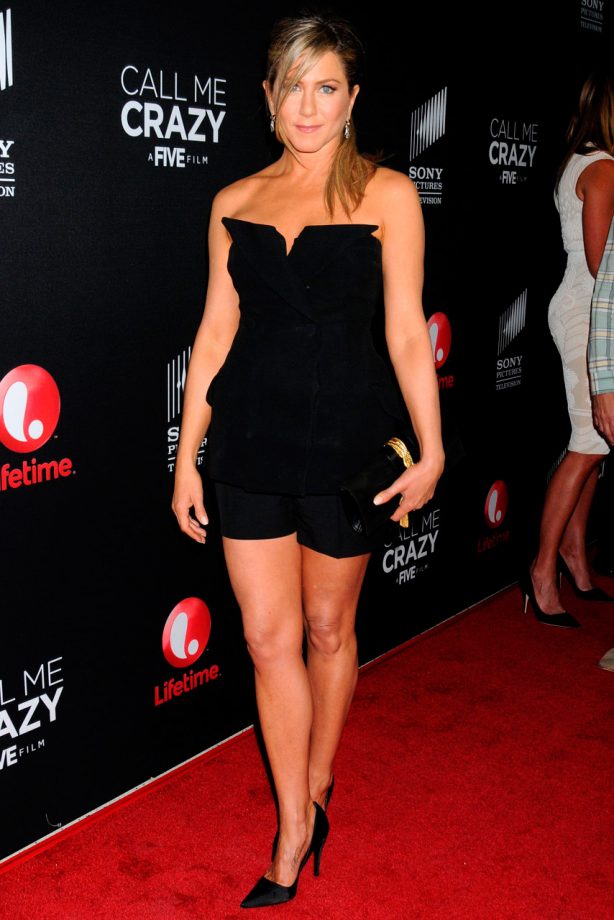 Aniston's former trainer, Azubuike also said that staying hydrated is the best thing he suggests to his clients, like Aniston. He said, "The common misconception about hydration is that you should wait until you're thirsty, and then drink until you're full." Instead, he encourages you to drink water consistently throughout the day, including your workout sessions.
14. Sometimes Snacking Is Good Too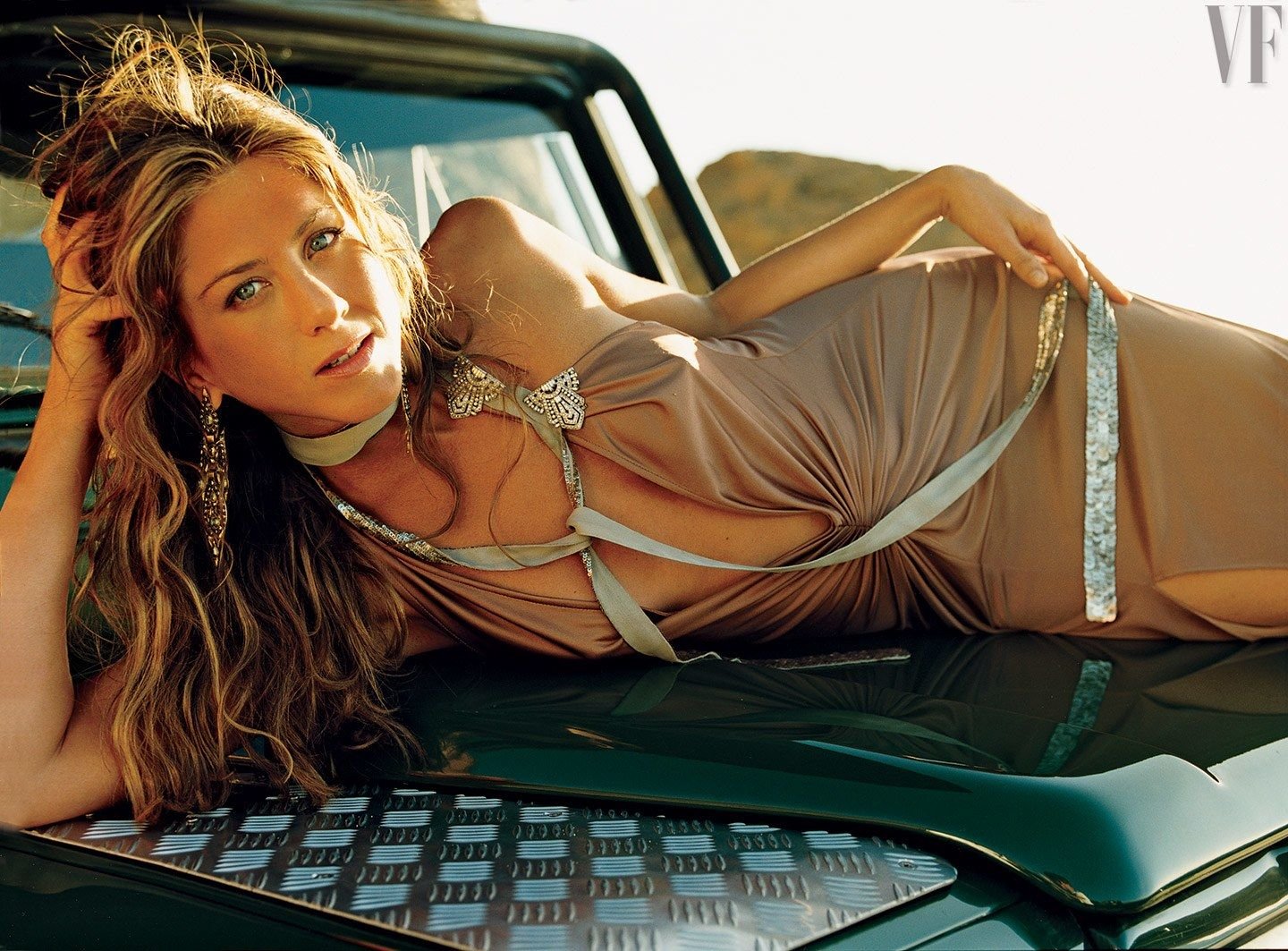 Aniston loves Mexican food and when she is not sticking to a healthy and wholesome diet of protein and veggies, she has Mexican food. Her favorite snack is Tortilla Chips, home-made and crispy. She goes for frozen yogurt topped with granola if she has late-night cravings. She also makes a 'healthy' carbonara. During an interview with the People, she shared her recipe of the carbonara which consists of one egg, turkey bacon, a little cheese, some pasta water, gluten-free pasta, some low-fat milk, garlic, and red onion. She said, "It's not that bad for you."
15. Do Not Take Your Fitness Too Seriously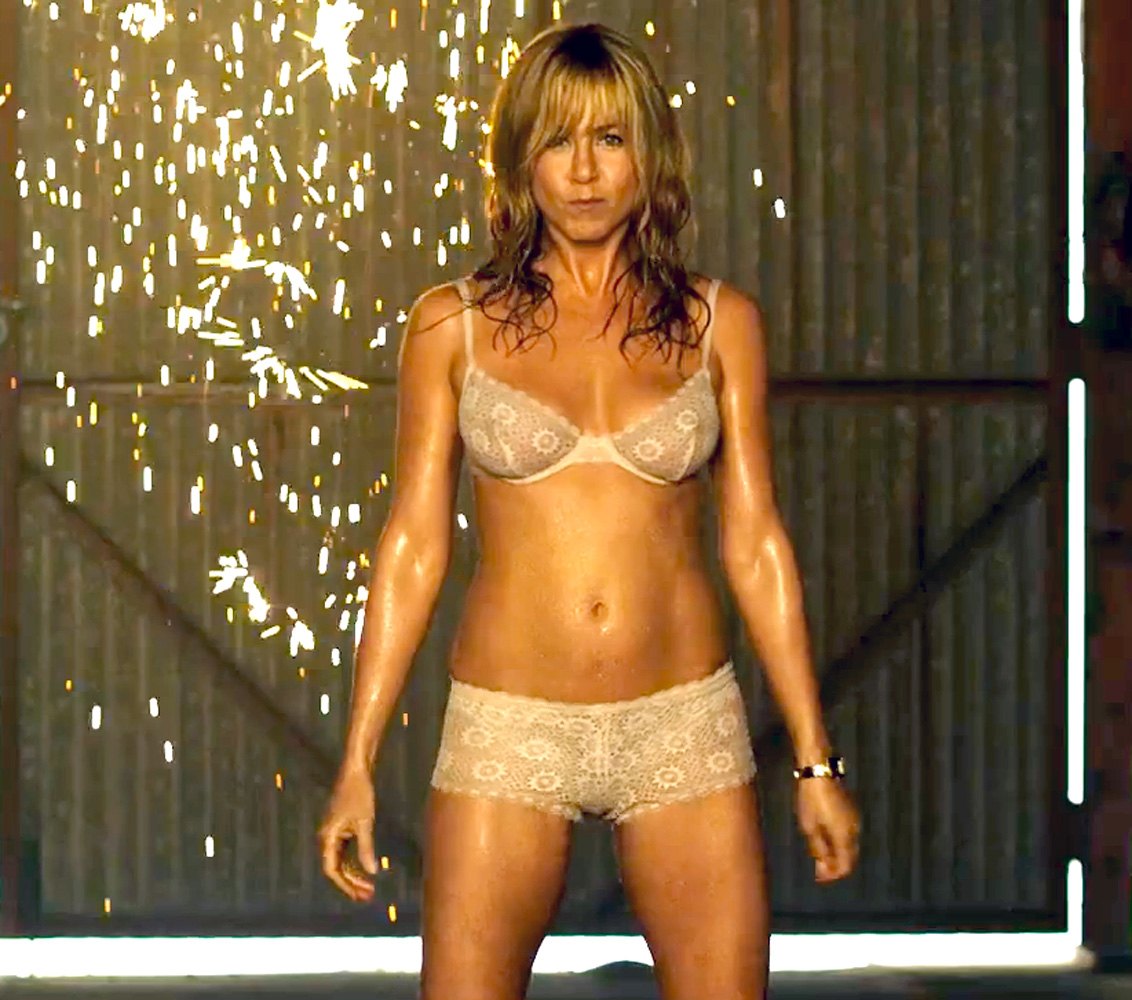 During an interview with Women's Health, Aniston said, "I went from being a crazy workout girl to sort of saying, 'My body wants a little bit of a break.' So I kind of stay with more simple stuff and taking walks and not being neurotic about working out and eating right." She continued, "I started to enjoy life a little bit more. The only downside to that is there are that couple extra pounds and about 4,000 pregnancy rumors, but you know, other than that, it feels great."
16. Don't Be Bullied Into Weight Loss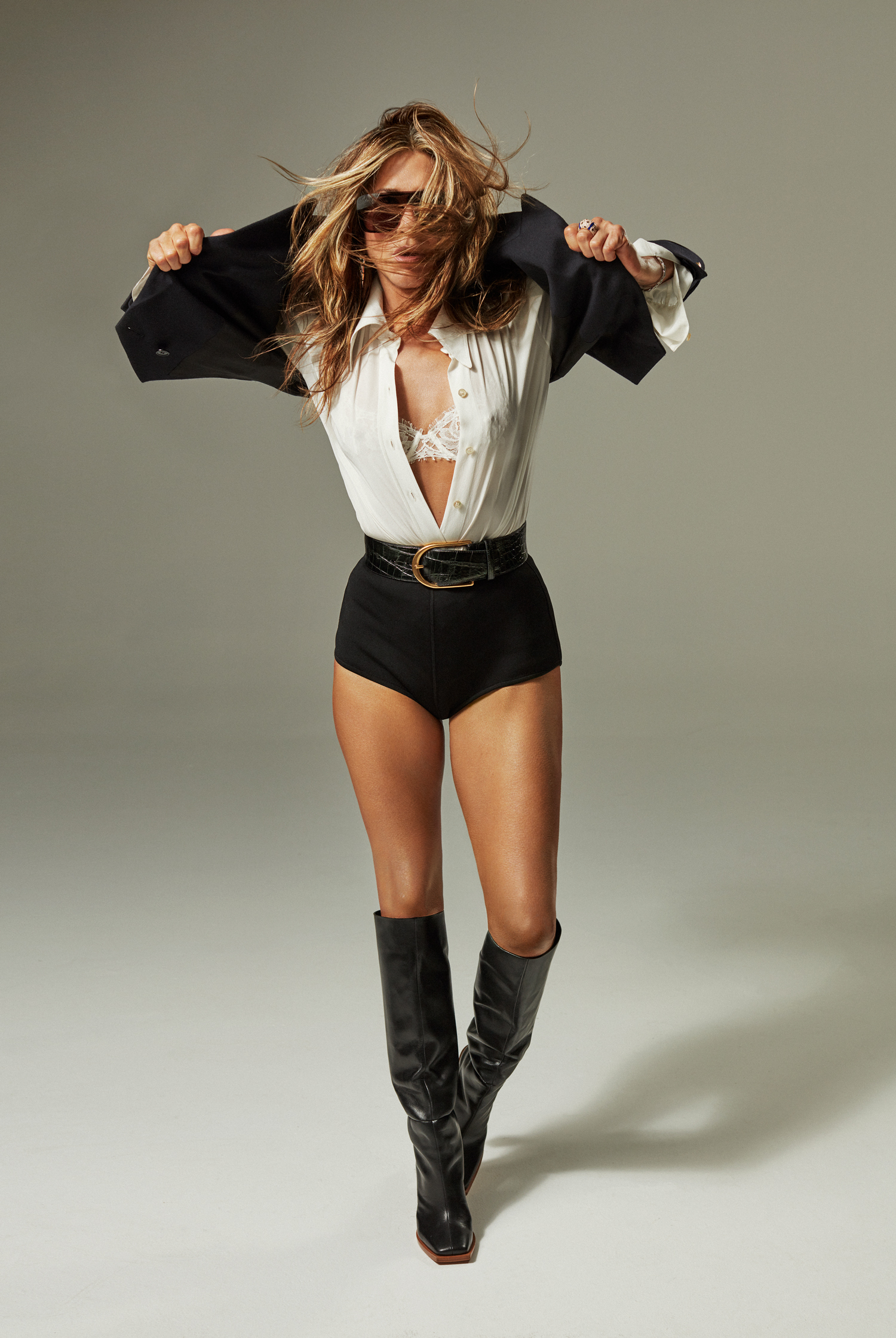 According to the book "Generation Friends: An Inside Look at the Show That Defined a Television Era", author Saul Austerlitz said that during her time on the show, Aniston faced a lot of pressure over her weight. During an interview with Rolling Stone, she said, "The disgusting thing of Hollywood – I wasn't getting lots of jobs 'cause I was too heavy.' I was like, 'What?!'"
17. Lean Into Endorphins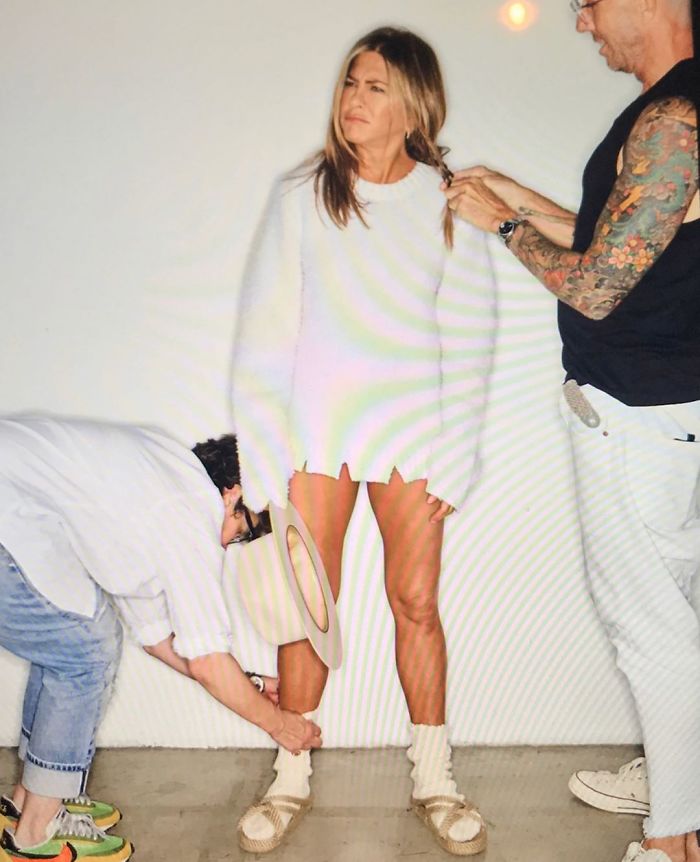 In an interview with Women's Health, Aniston said, "You know what, there are days I go 'I can't' and 'I don't want to,' and I think you just have to listen to your body." That is why she takes those days off on which she feels like it. However, there are times when you go, "Really? Do you really not want to?" And if you pull yourself on any machine for 10 minutes, then you just start to get the endorphins going. You do not stop because you start to feel great. So sometimes you can actually pass the "I don't want to work out."
Now tell us, did any of these tips by Jennifer looks helpful to you? Do you believe it was a tough journey for Jennifer till now and you can't take that route? Well, we all should work out a little to have a healthy and fit life. So take her advice and if you don't want to go too hard on yourself then take life easy and just put a little extra effort to stay healthy the fun way.
Read more: 20 Picture To Prove Jennifer Aniston Can Gracefully Carry Any Fashion Trend