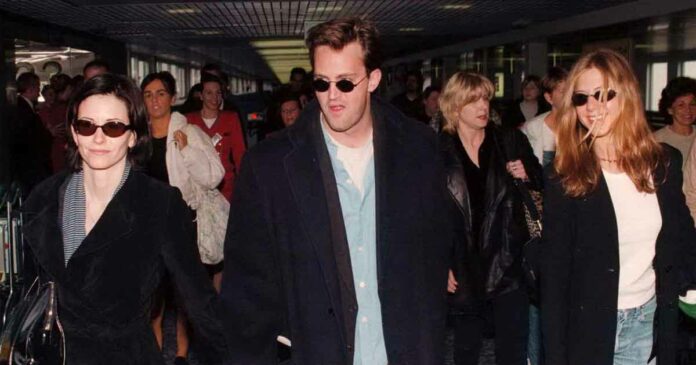 Courteney Cox, Matthew Perry, Jennifer Aniston, David Schwimmer, Lisa Kudrow, and Matt LeBlanc worked together nearly every single day for 10 long years while shooting for the iconic show FRIENDS. While some actors can't stand their closest coworkers, but these 6 individuals used to be inseparable and seemed to always get along.
Their on-screen relationships hardly imitate their real-life relationship with each other at least to some extent. We know a few of them had real feelings, but none of them tied the knot, nor coupled up, and never lived across the hall from one another. But, they didn't let distance and time chip away at the affection they carry in their hearts for each other. And, on various occasions, they show the world that how much they still love and care about each other. Well, the Reunion was one such episode where we learned a lot about the cast and their togetherness.
Here we have collected some off-screen photos of the FRIENDS Cast to show you the real-life chemistry among the 6 individuals who became life for us. Let's check it out:
1. Only best friends can be this happy about your success, just a Courteney and Jennifer thing. Look how happy Courteney was for Jennifer when she won the Emmy award for playing Rachel.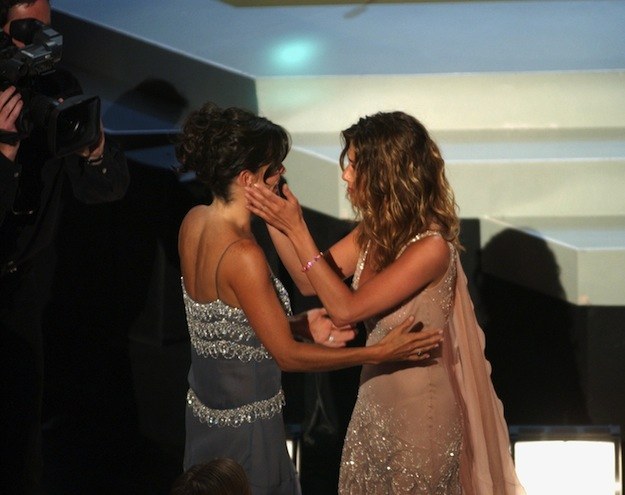 2. By the look on their faces, you can say, they must be singing "Smelly Cat, Smelly Cat, what are they feeding you?"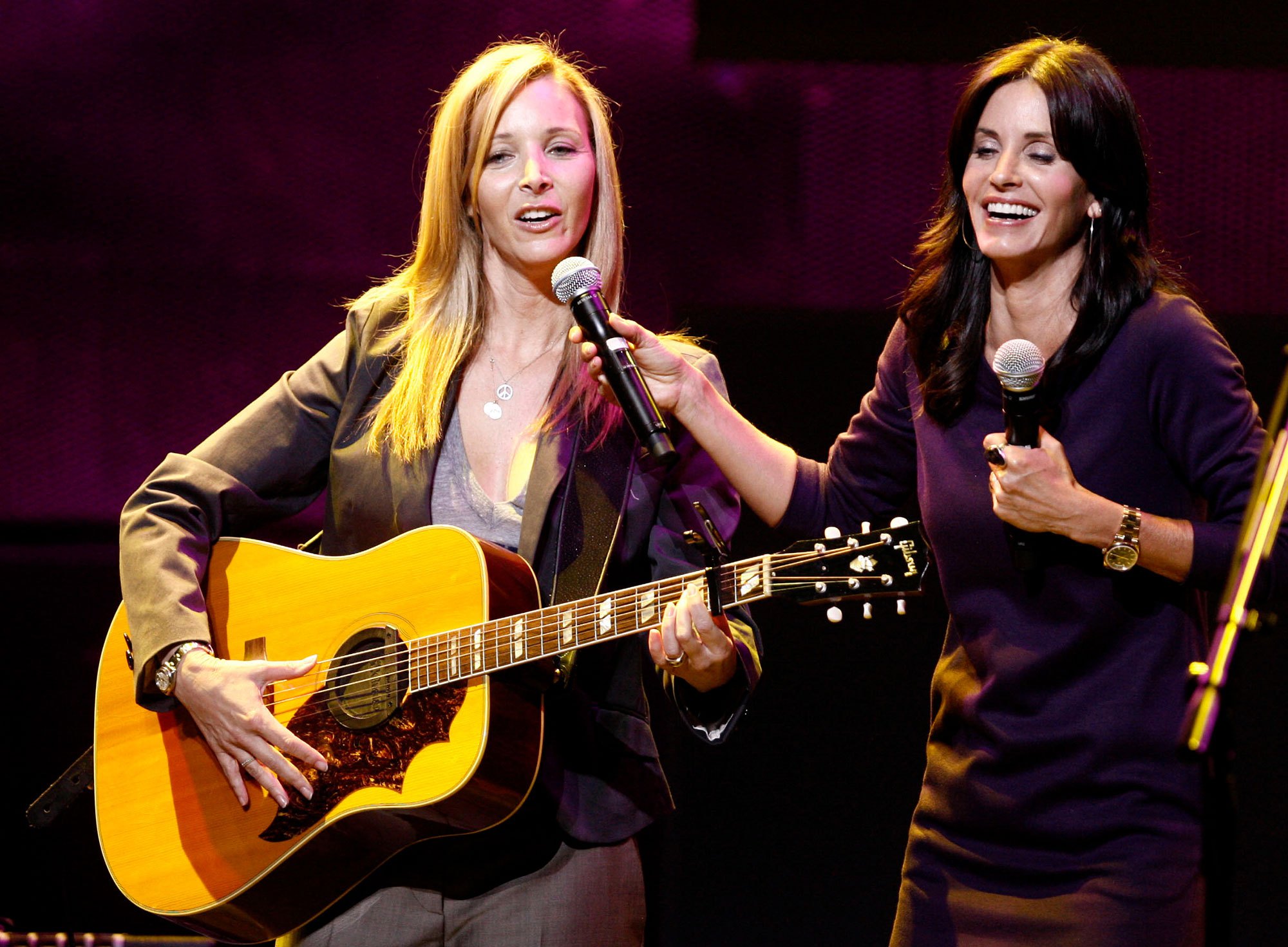 3. It's like any normal girl gang hanging out after work. Even while shooting FRIENDS, they used to have their lunch together and used to hang out together. This is a pic from those old good days.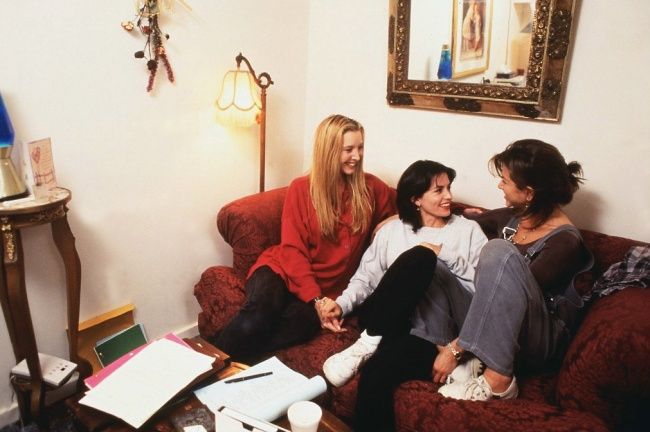 4. Looks like Matthew Perry again became Chandler and made a sarcastic comment. And those laughs look genuine! They were neither paid nor forced but that's how real friends look like when together.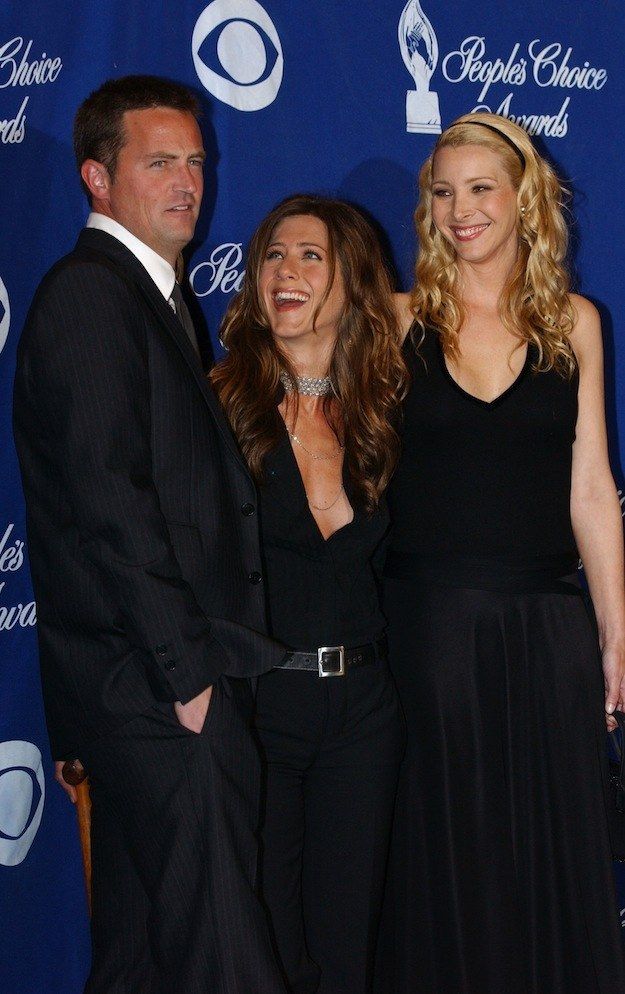 5. Love Bird Spotted! These two girls were clicked by someone kissing outdoors. Well, Jennifer and Courteney are the best buds and the world knows it already. This is just another example of how close they are.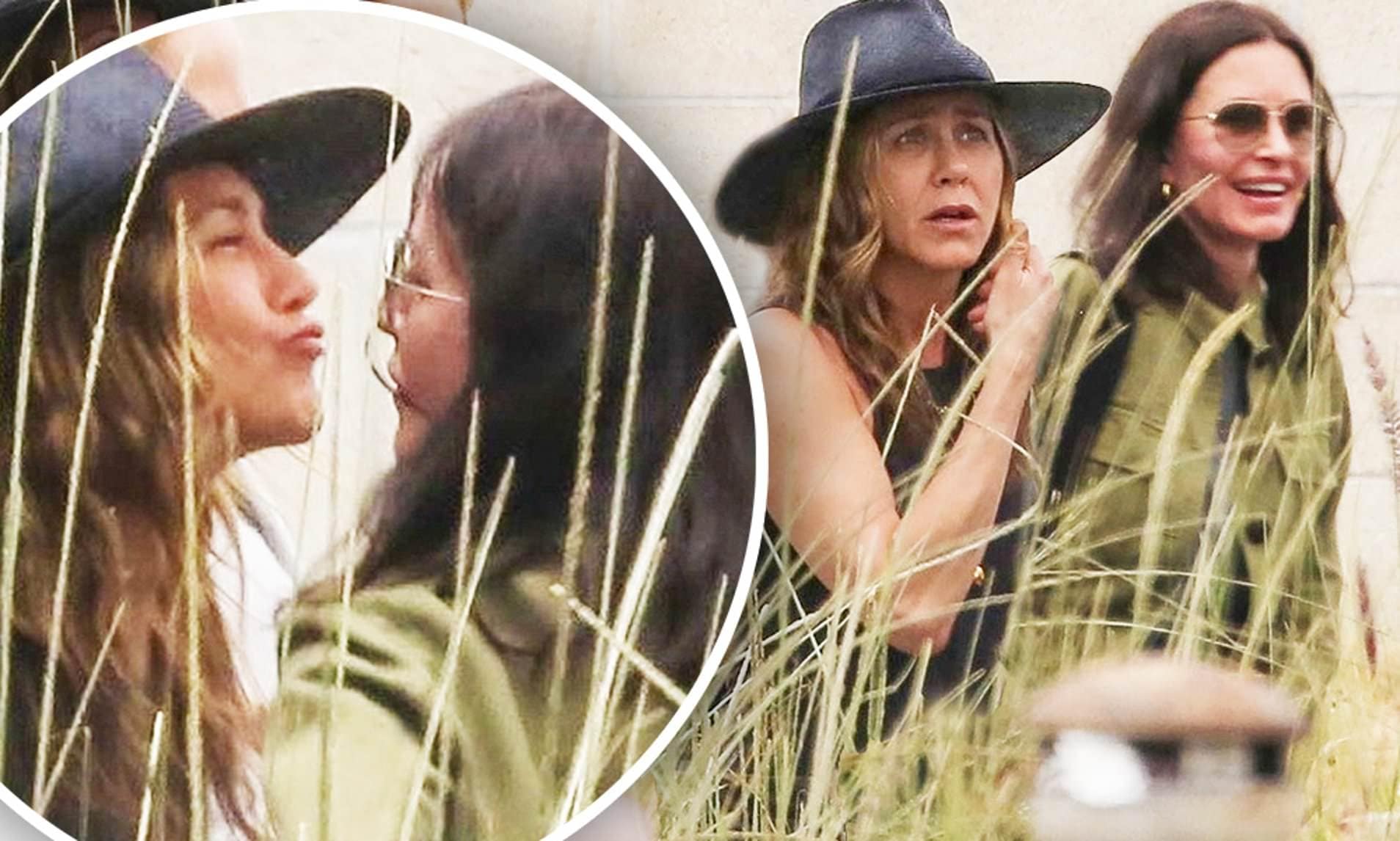 6. Three cheers for this duck and the chick duo. Feels like they in their apartment and having fun together.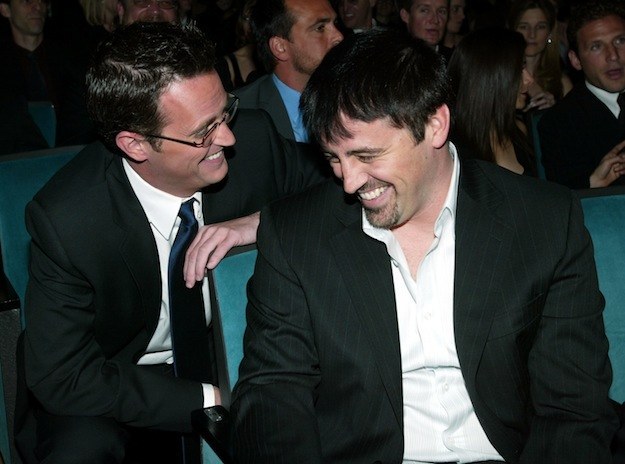 7. I have cut off many people from my life. But, you are the one who crawled back in – Phoebe Buffay. This couple can rock the world.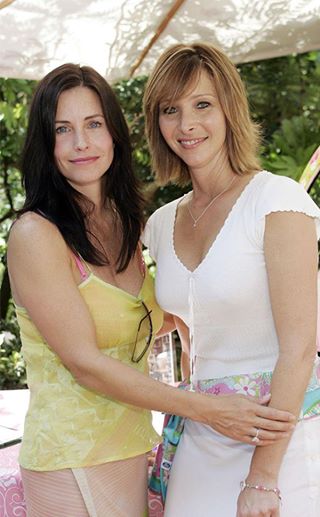 8. Be it one-on-one or all the three together, they always hang out hand in hand and share great chemistry. Well, it seems like it doesn't change much. Even in award shows, they hang out hand in hand.
9. Whether in the show or in real life, they are always there for each other and were always together. No matter what. Don't know why I feel like they are still in their characters, or is it just me?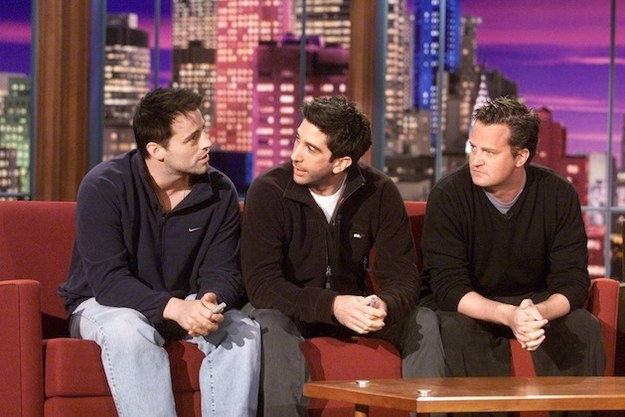 10. Maybe they don't want anything to come in between their relationship with each other. So, they even try to get to know their better halves as well. But do you feel Matt's wife isn't so happy with Lisa's presence? Or was the pic taken at the wrong moment?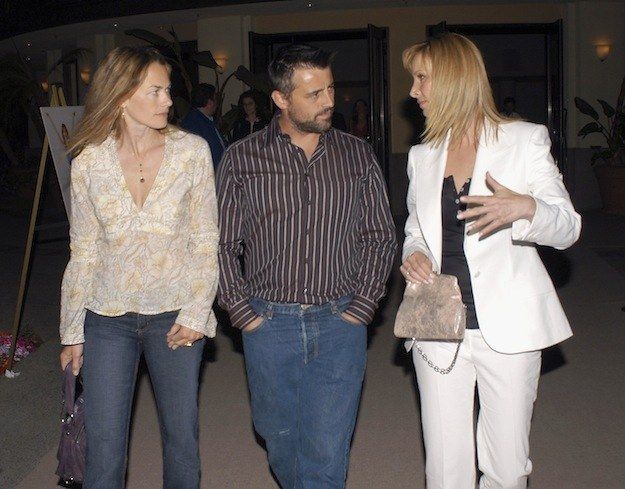 11. Aren't they the cutest? Looks like Phoebe never left Monica's apartment and they still live together. Don't know about the two but fans like me would have enjoyed listening to any news like that.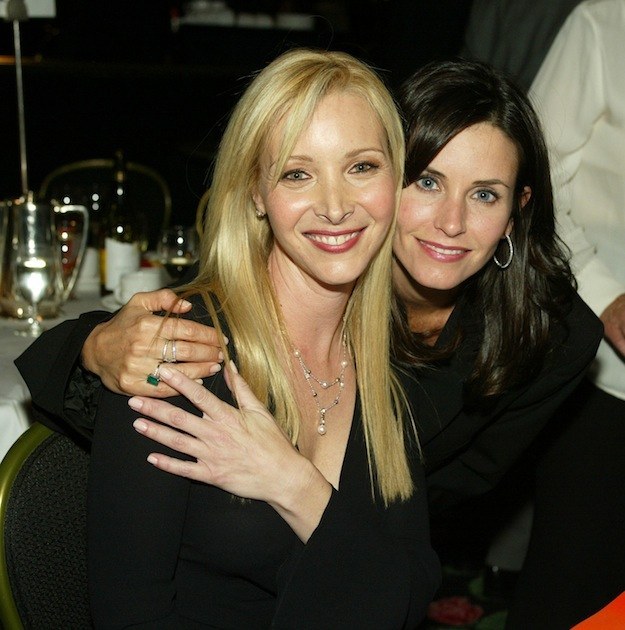 12. Best friends are beyond forever and so does Jennifer and Courteney. They always stand by each other and more than forever.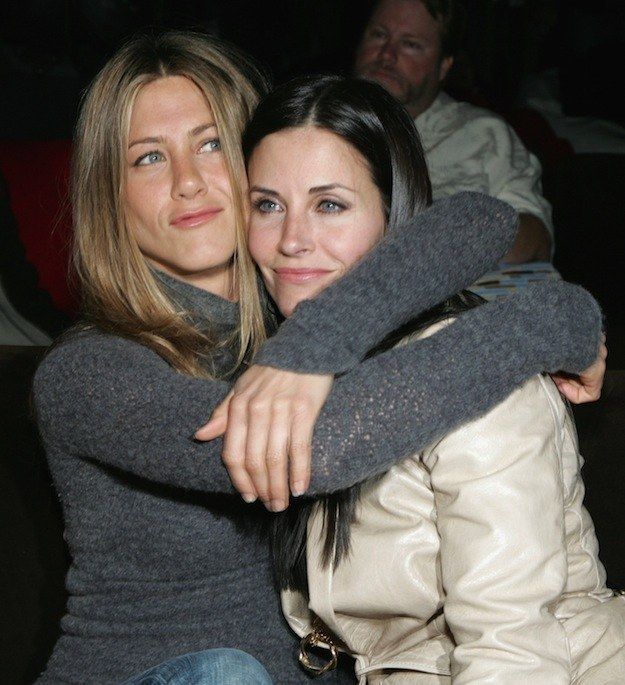 13. Friends forever! The three look like a bunch of close friends who met after a long time and are busy sharing all the gossip. Sad that David Arquette couldn't stay long with Courteney but the rest two have kept their relation alive even today.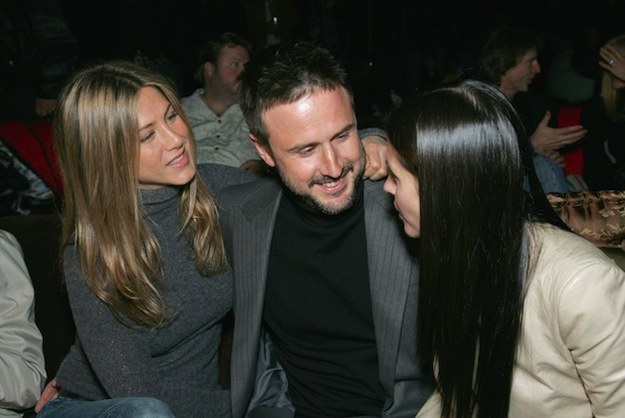 14. They not only flirted in the FRIENDS show but also protested for "Writers Guild of America" together.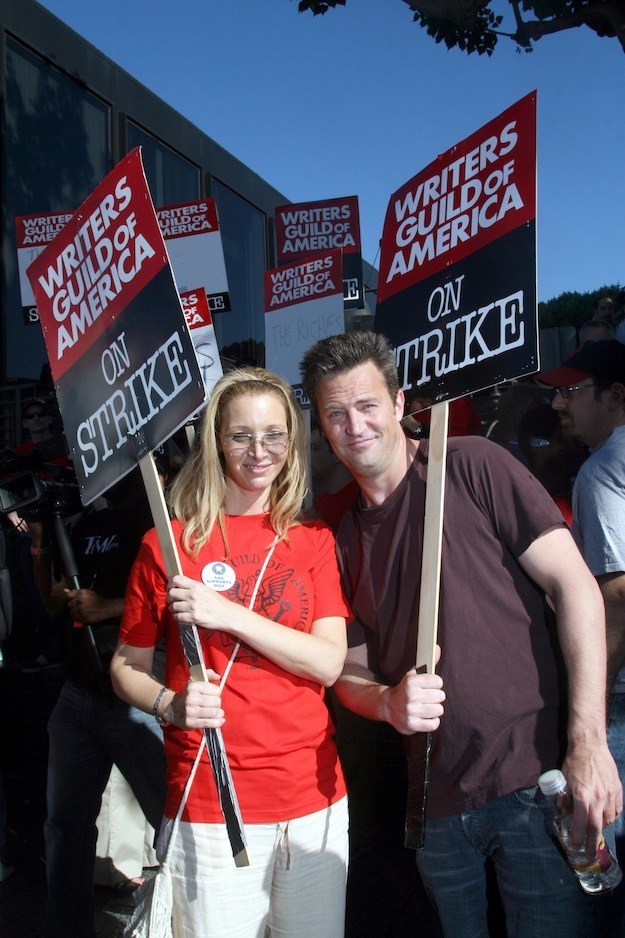 15. The fun gang together at the iconic coffee house, Central Perk. Always and Forever. This is not from the show obviously but some after the show snap.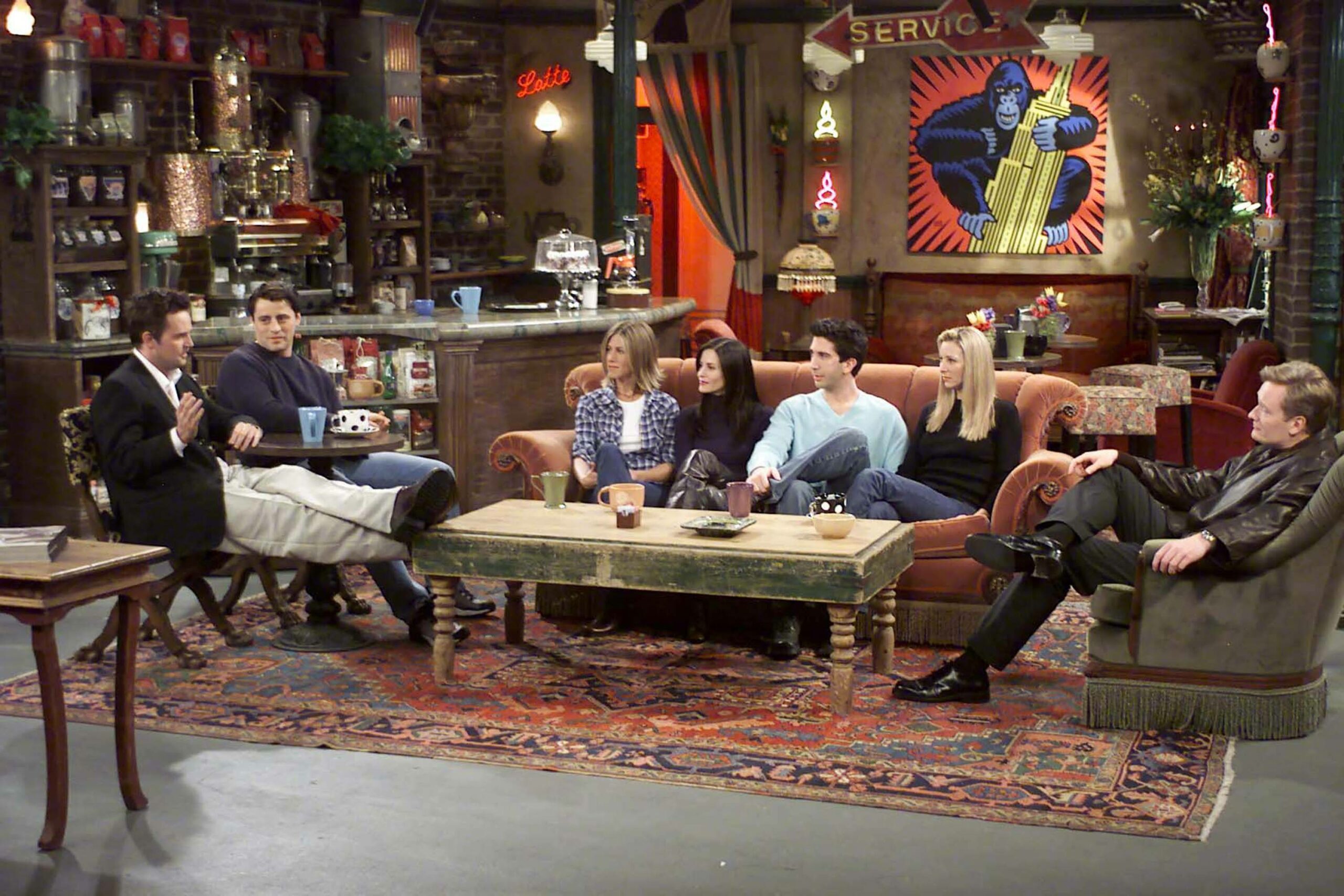 16. Being the best friend of Courteney, Jennifer even became the godmother in 2005 to Courteney's daughter, Coco. If this is not a real friendship, then we don't know what is.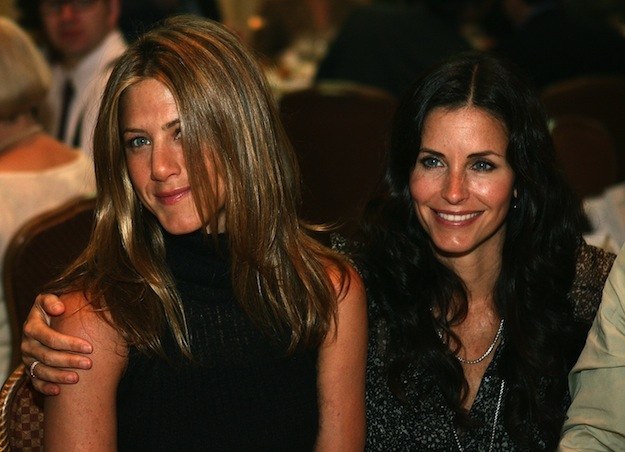 17. Power Puff girls. They look as amazing together as they looked in the show. Time passes but what remains is true friendship.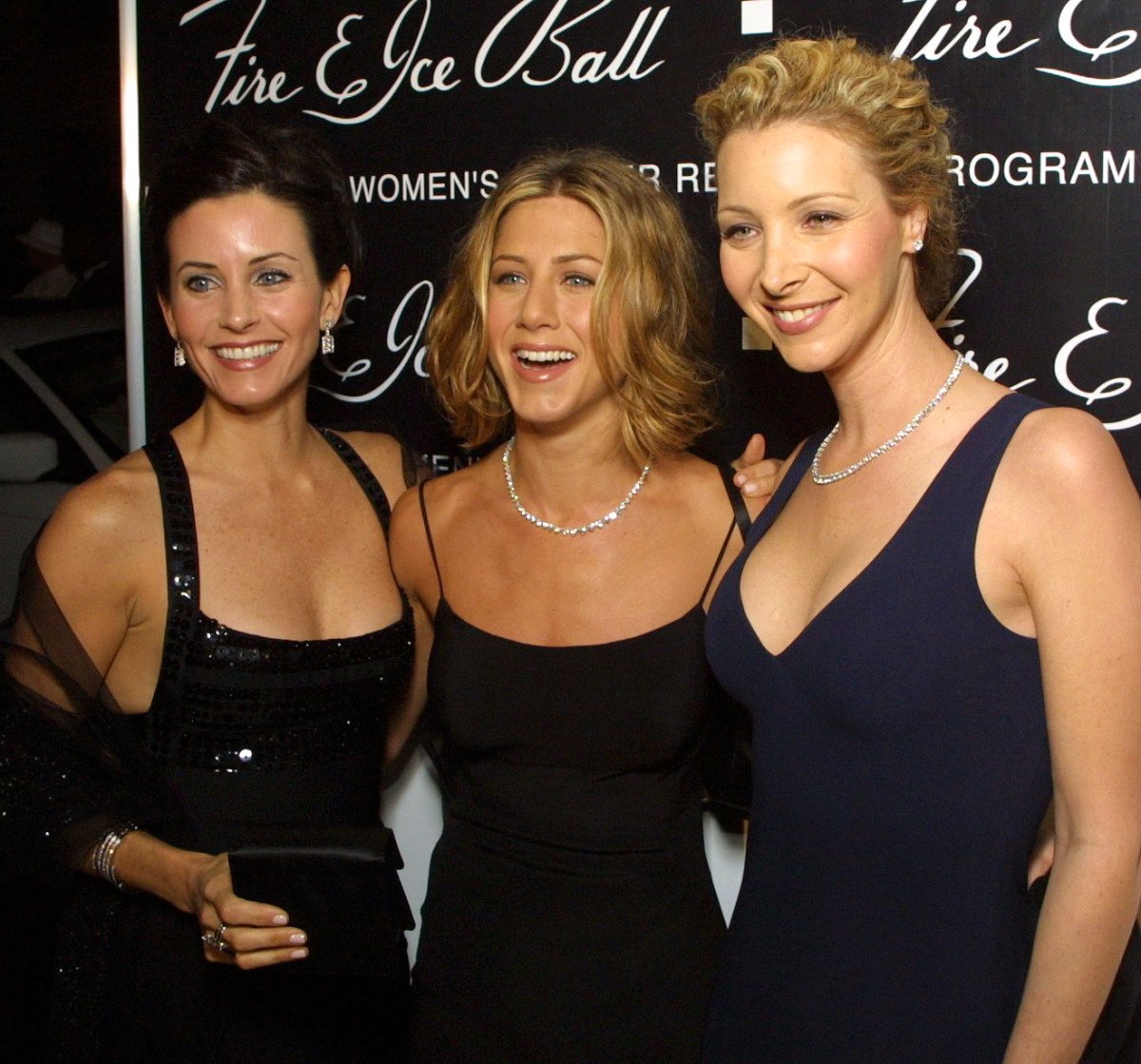 18. This pic is about friendship but a more intense one. Recently they declared their love for each other but the sparks were visible even back then. And this is just a glimpse of those sparks.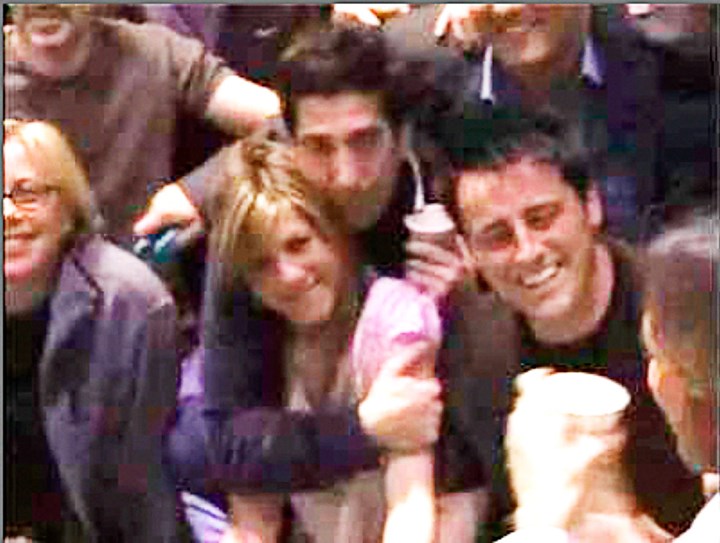 19. This pic doesn't look professional and it need not be because they lost that line when they became true friends. Though they were hired as actors to act friends, instead they turned into real-life friends.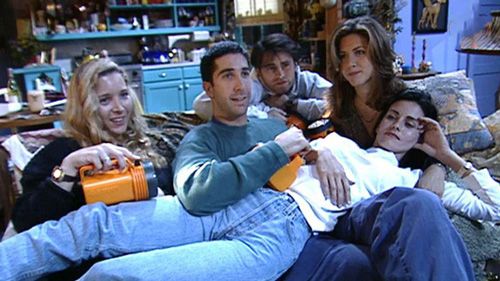 20. When tough times come, only a true friend sticks beside you and that is what Courteney and Jennifer do for each other. Like true friends, during the toughest times, they stand by each other. When Brad wasn't there, Jen had her friends beside her to support her.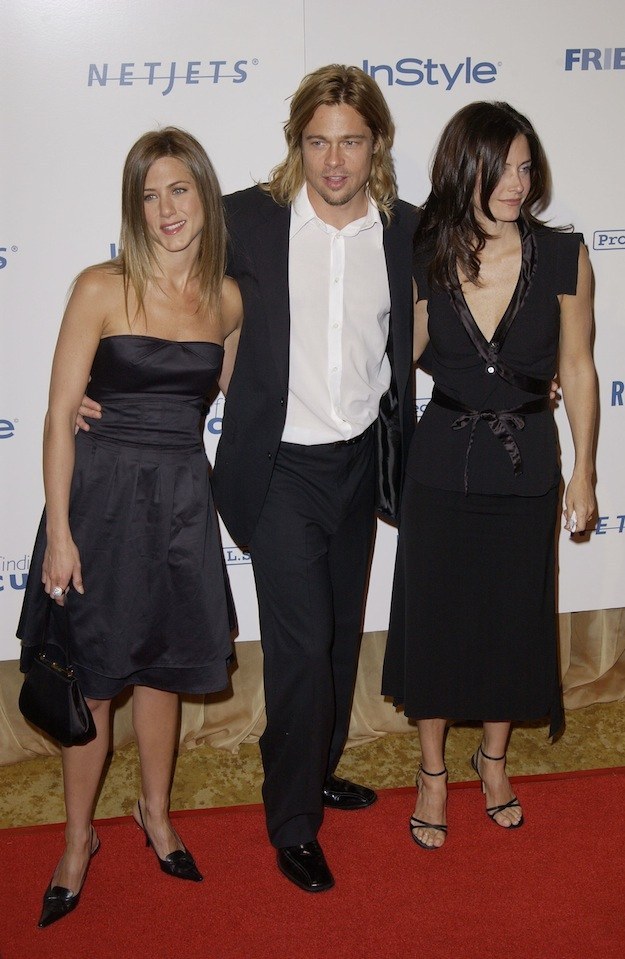 NBC's iconic show FRIENDS has almost always lived up to its title, during its time. It showed what actually friendship means all the time. It showed what it actually means to stick around no matter what. Like friends in real life, they too might have had some argument or betrayals which we don't know of, but they always tried to look past it and stand by each other. And, thanks to the reruns on television, HBO Max, and Netflix, FRIENDS remains a major part of our lives.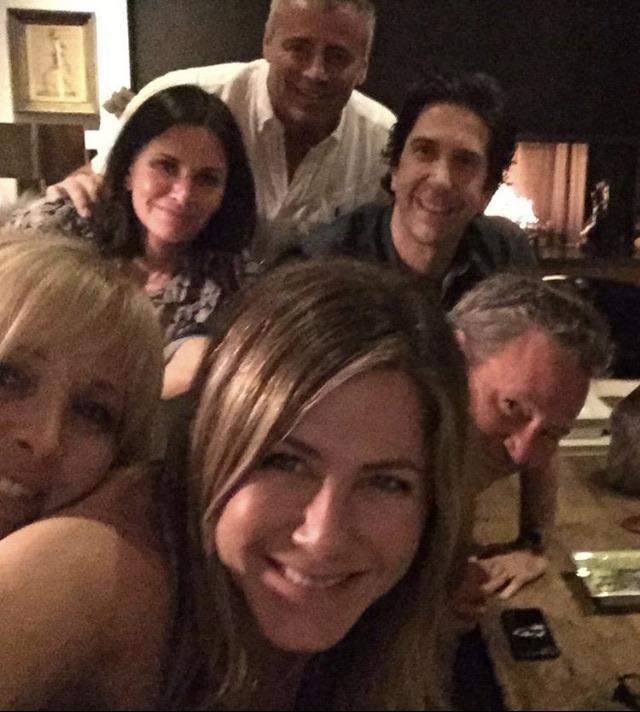 The much-anticipated FRIENDS reunion finally happened and it was really a great experience. Ever since the six pals walked off from Monica's apartment, viewers have been waiting for their return in some way. And in the due course, they are feverishly rewatching the series. But with FRIENDS Reunion they finally have their closure. But that doesn't mean we'll stop watching FRIENDS, we will surely continue that till our last breath.