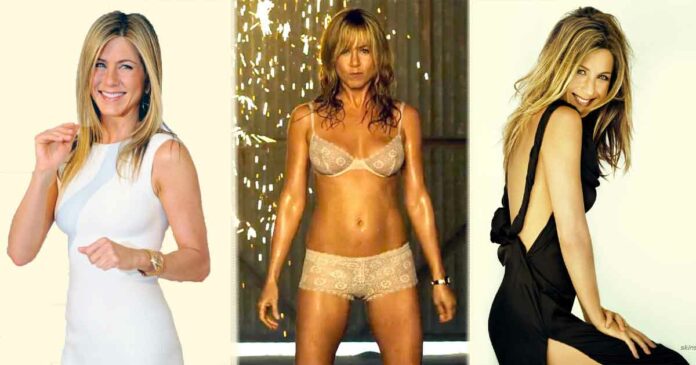 Jennifer Aniston might be best known for playing always-fashionable and sometimes-flirty Rachel Green on the iconic show FRIENDS, but the 52-year-old actress appears significantly down-to-earth. Jennifer reached the sky with Hollywood's A-List movies in her twenties and then she never looked back. Thanks to her roles in the hit romantic comedies such as 'He's Just Not That Into You', 'Along Came Polly', and many more. And, if we didn't mention it yet, she's done it all while looking fan-tas-tic.
She got started with acting classes in the early '80s and turned into a juggernaut in the industry. Given her fame on the FRIENDS show, her net worth only continues to trend upwards. However, her aging seems to be trending the opposite way, unlike her net worth. She still looks like she is from the early 2000s. And all this just with self-care methods including yoga. Not to forget, the eating part is quite important as well.
There's a reason why she is the queen of fashion. You can throw any odd dress at her and she will rock it no matter what. I guess she looks beautiful at her worst! Won't believe us, then go through these 20 photos that prove Jennifer Aniston can never look ugly. Let's get started:
1. Breaking IG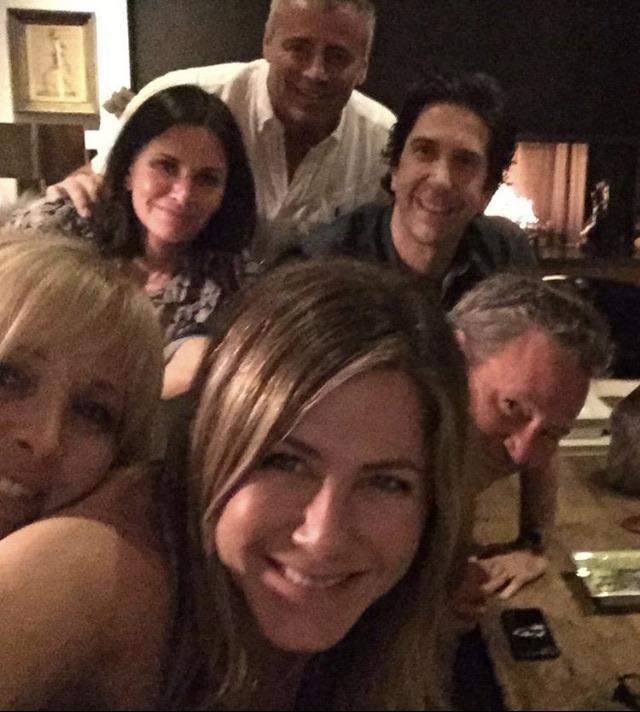 This was Aniston's first post that broke IG. It is alongside FRIENDS cast and it received over 15 million likes. The caption of the photo said, "And now we're Instagram FRIENDS too. HI INSTAGRAM." Jennifer is in front-center alongside the rest of the cast members.
2. Headed In Her Trailer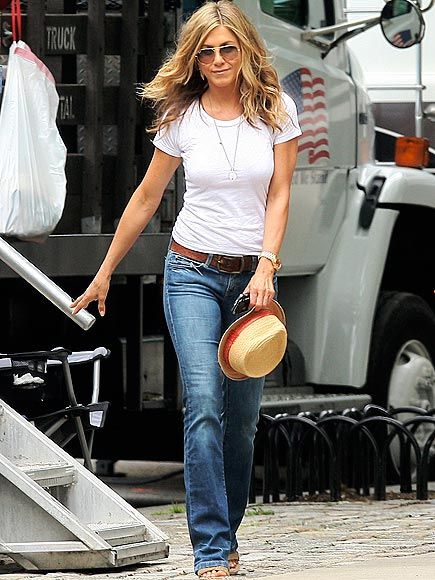 Of course, she's an ageless wonder. Only she can manage to grab our attention, even after wearing comfortable attire behind the scenes. This image shows how flawless and amazing she actually is. It is a clear sign of aging backward.
3. Murder Mystery Premiere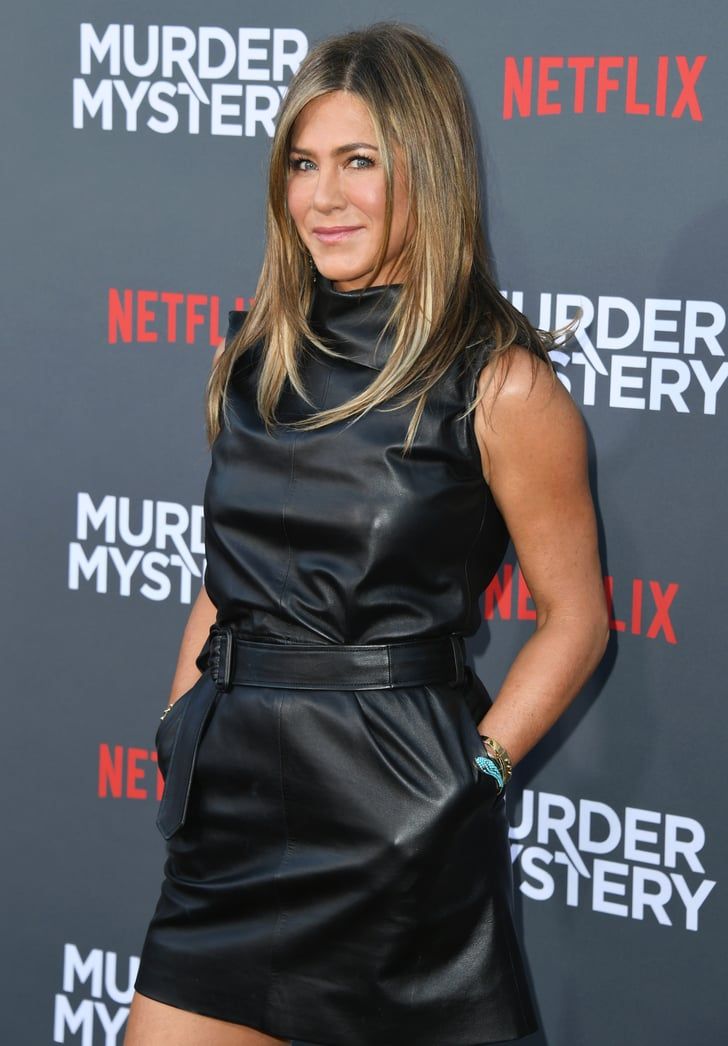 Adam Sandler and Jennifer had great chemistry in the past. They got together for Murder Mystery. However, on the red carpet, Jennifer stole the show. She's turning heads no matter what, even to this day.
4. Spotted In Public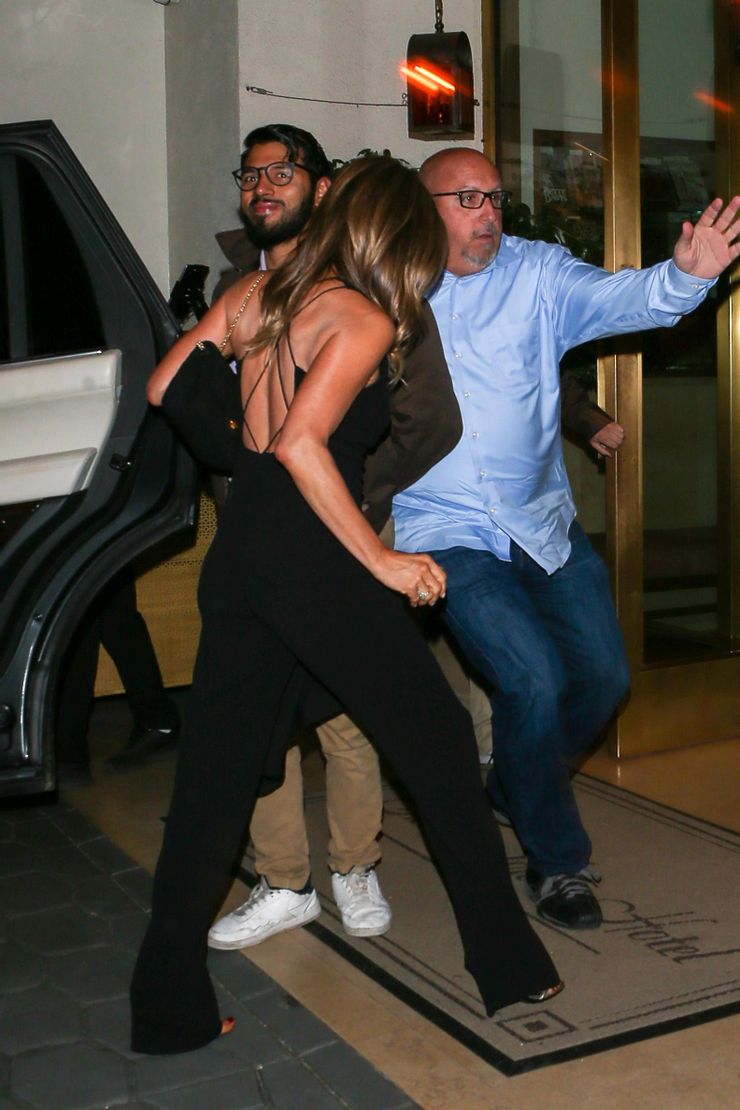 She is the only one who can amaze her fans with just a shot of her back. Jennifer is always the center of attention, wherever she goes. Although the media tried to mob her private vehicle for a photo, this is what they finally got.
5. Behind The Scenes Shoot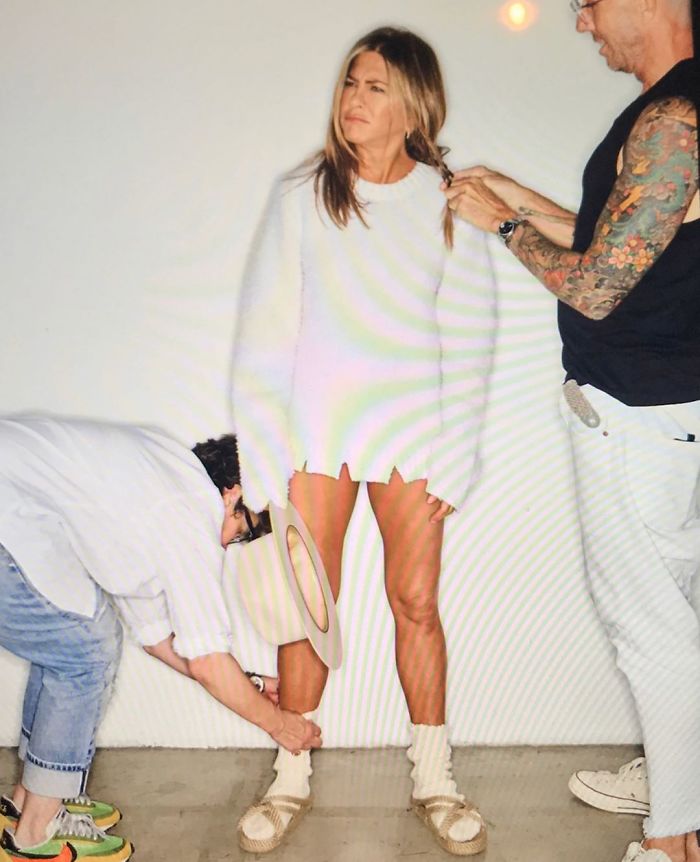 While getting ready for another photoshoot, Jennifer gave us a behind-the-scenes look. She wrote, "I'm just a girl….standing with hair and makeup. A stylist. A photographer." She added, "A lighting crew, wind machine, props, and a computer…. asking you to think I woke up like this."
6. Xmas Party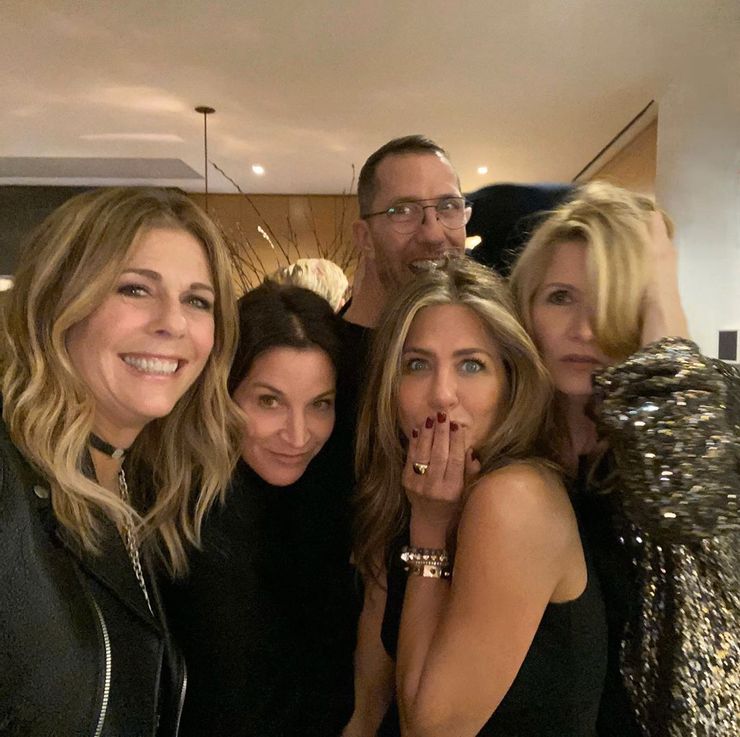 This picture was taken when she was celebrating the holidays with her family and friends. Fans must be thinking she was with Monica, Phoebe, Ross, Chandler, and Joey at Monica's apartment. However, so great to see Jennifer's posts regularly via IG.
7. Legs On Ellen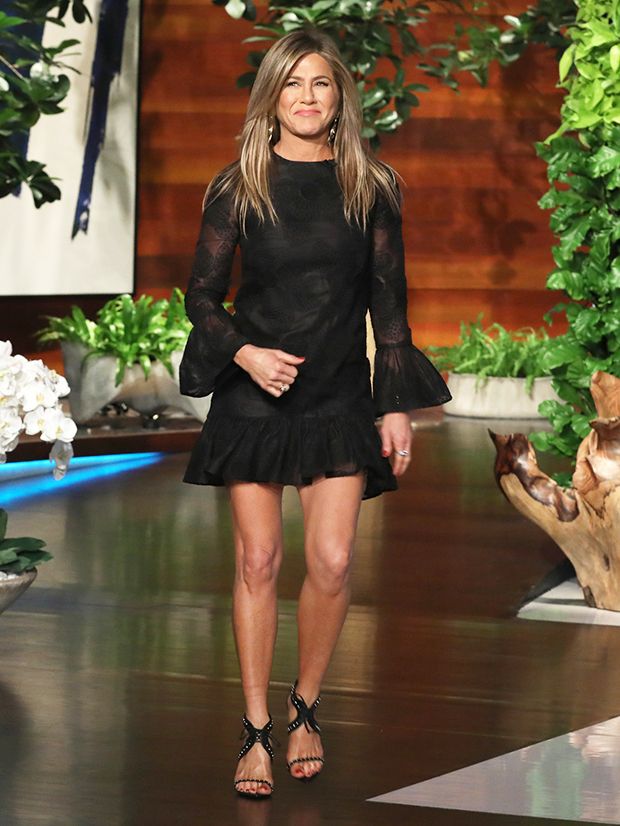 Ellen is one of Jennifer's closest friends. She appeared on the show in the past several times. Look at her, doesn't she look great in that black dress, flaunting her legs?
8. No Makeup Day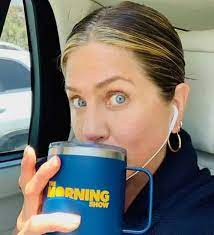 Jennifer posted this picture on her Instagram. She captioned it with, "Mugshot. New episode of @themorningshow out TODAY." Aniston looks just amazing and flawless even without makeup. It is not fancy cameras that keep her looking young. It is lots of yoga and self-care that makes her ageless.
9. Team Selfie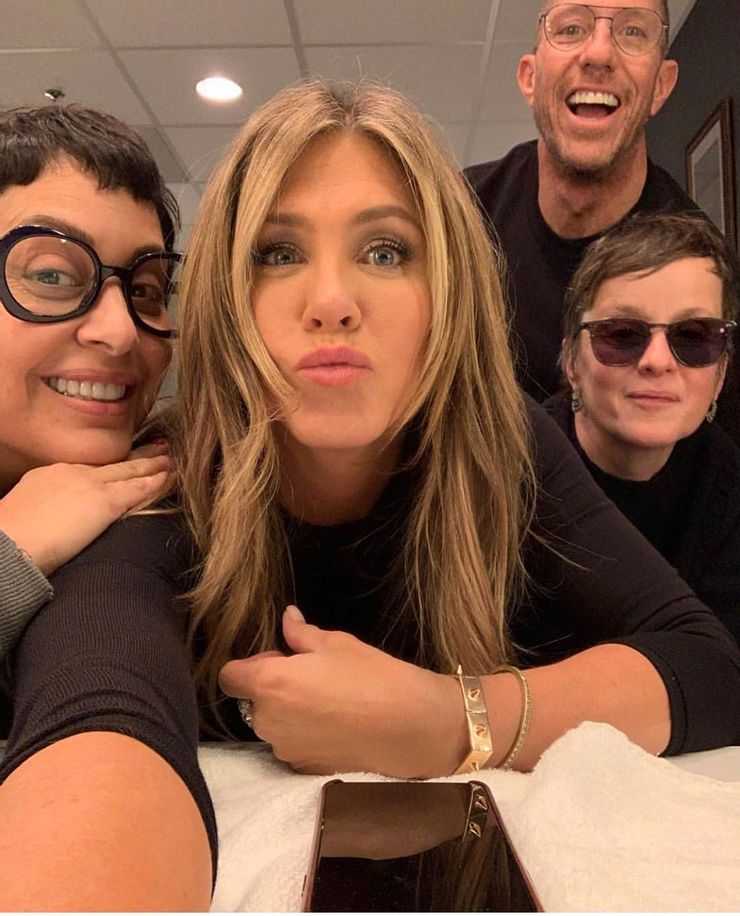 Jen is alongside her team from The Morning Show. A behind-the-scenes picture for the IG account that seems to be aging in reverse for her on the show.
10. Summer Shoot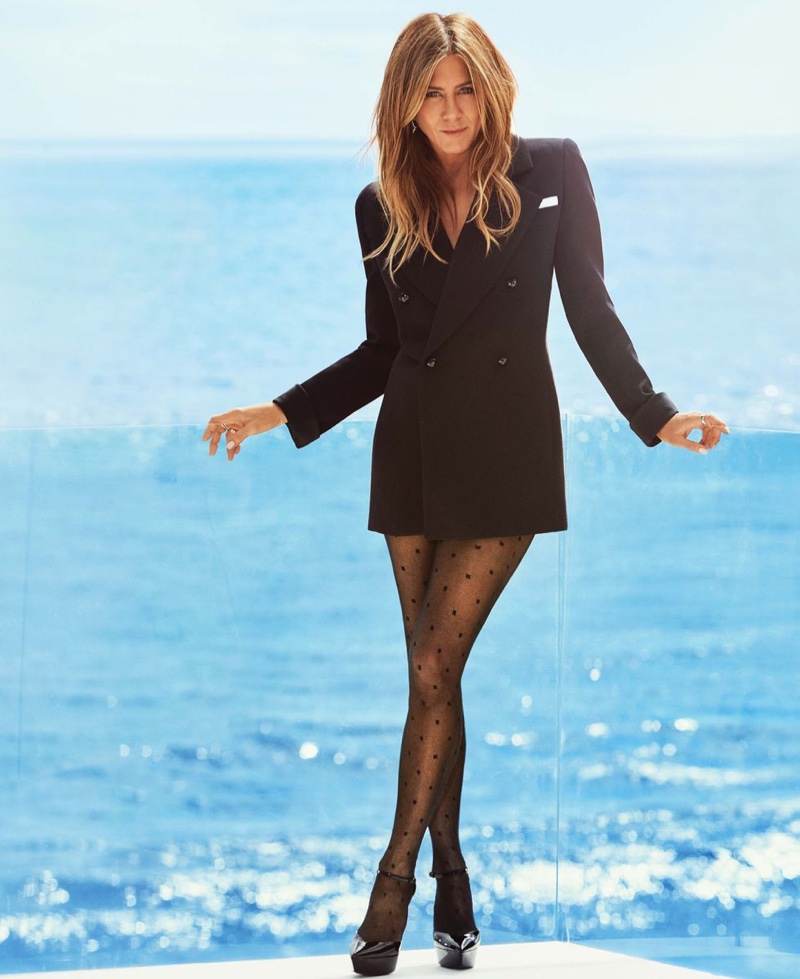 It is not the photo from the 90s. It has taken recently for a photo shoot. She maintains the amazing look even after all these years and looks smashing in this black attire.
11. Friends Reunited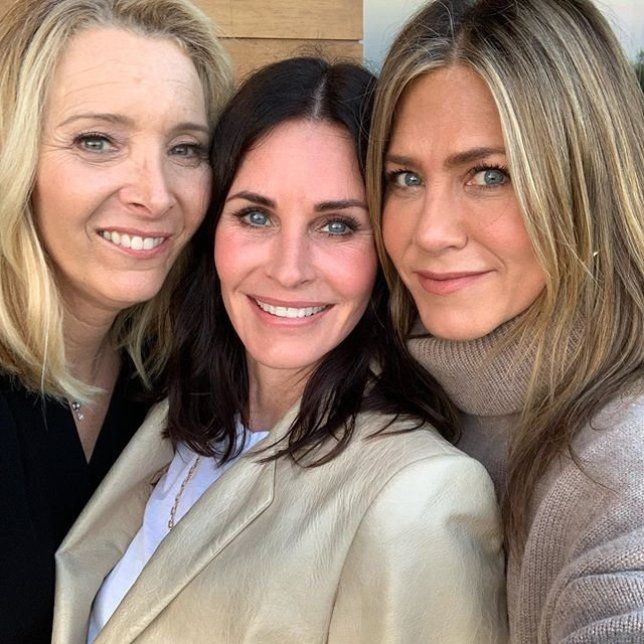 A great pic of all the women from the classic show FRIENDS. Especially Courteney and Jennifer still keep in contact and even take trips together. Even though all of them aged gracefully, Jennifer just doesn't age at another level.
12. Dog To Work Day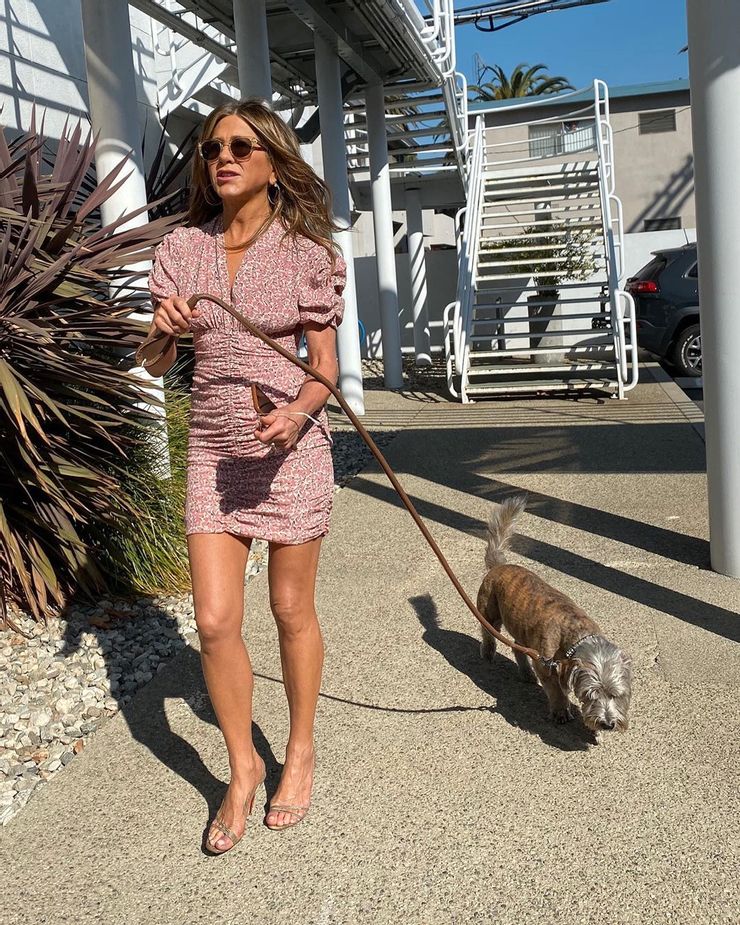 Jennifer posted this post on IG and captioned it, "Girl's best friend… bring Clyde to the workday." Over six million fans double-tapped the mesmerizing image and also approved of her caption. She looks so mesmerizing in this dress that we just can't take our eyes off.
13. Working Out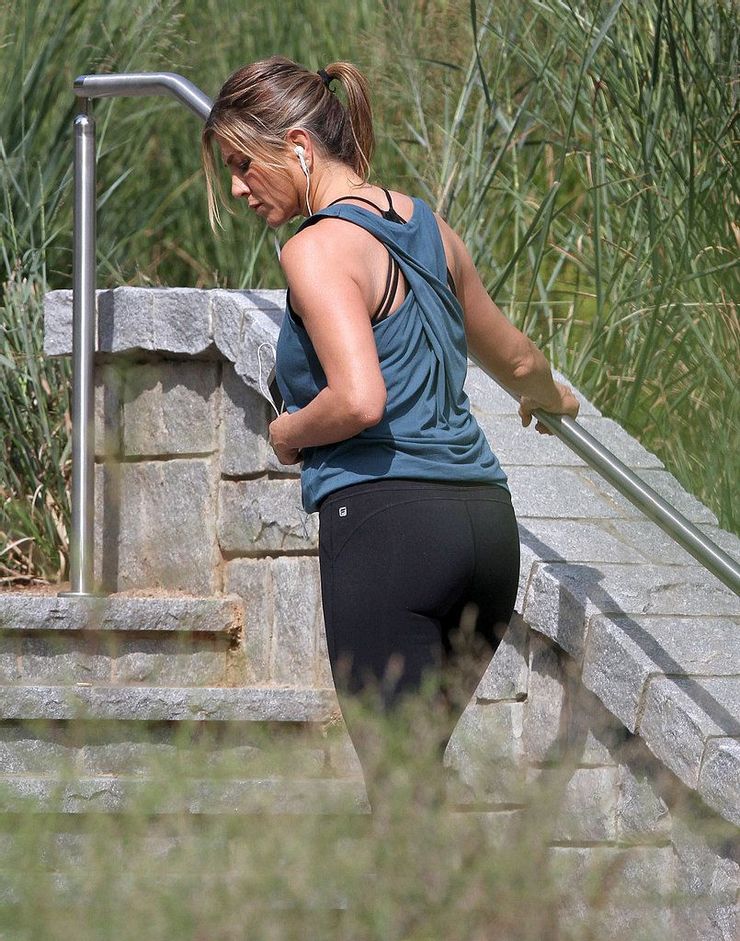 Surely Aniston does a lot of physical activity to maintain this physique. In an interview with Shape Magazine, she revealed that cardio and yoga are her ideal forms of training. She also loves very high-intensity training at intervals.
14. Latex Outfit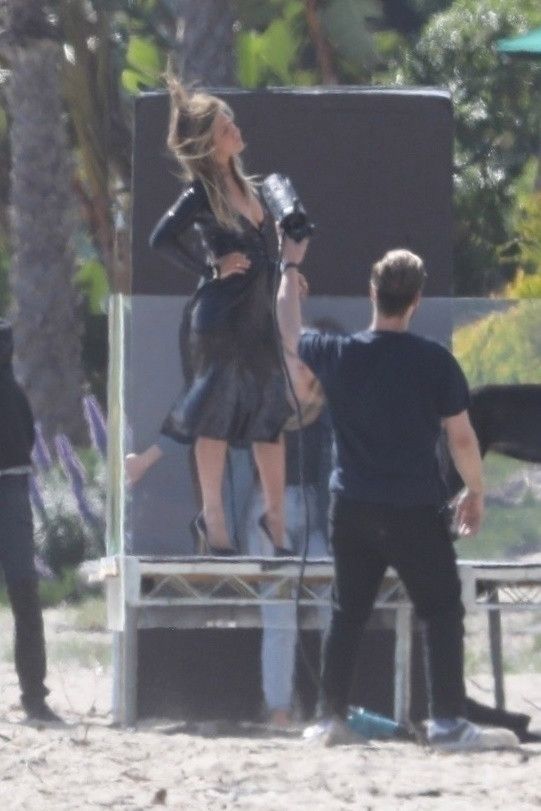 According to The Sun, this photoshoot took place in Malibu in earlier 2019. It is impossible to find any flaw in the image and so does Jennifer. She perfect and ageless from head to toe.
15. The Malibu Shoot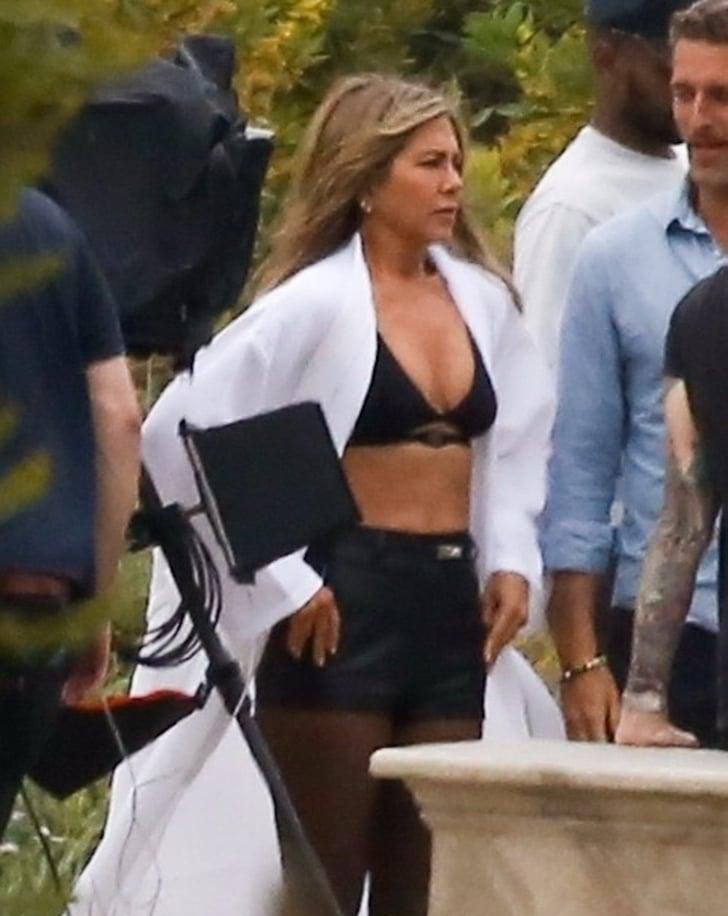 Aniston has always been busy with various shoots with all the acting gigs throughout the years. She remains incredibly busy getting photographed at the age of 51 by the top magazines. This picture is the epitome to prove that she is ageless.
16. The Morning Show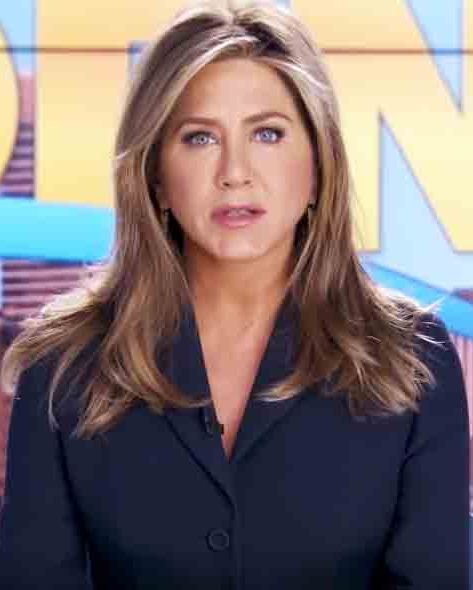 Jennifer is headed back to the television to work with her FRIENDS show's sister, Reese Witherspoon. She's playing the character of a veteran anchor. However, it feels like she's just blowing fans away by showing that how young she still looks on the TV drama.
17. Jennifer In Black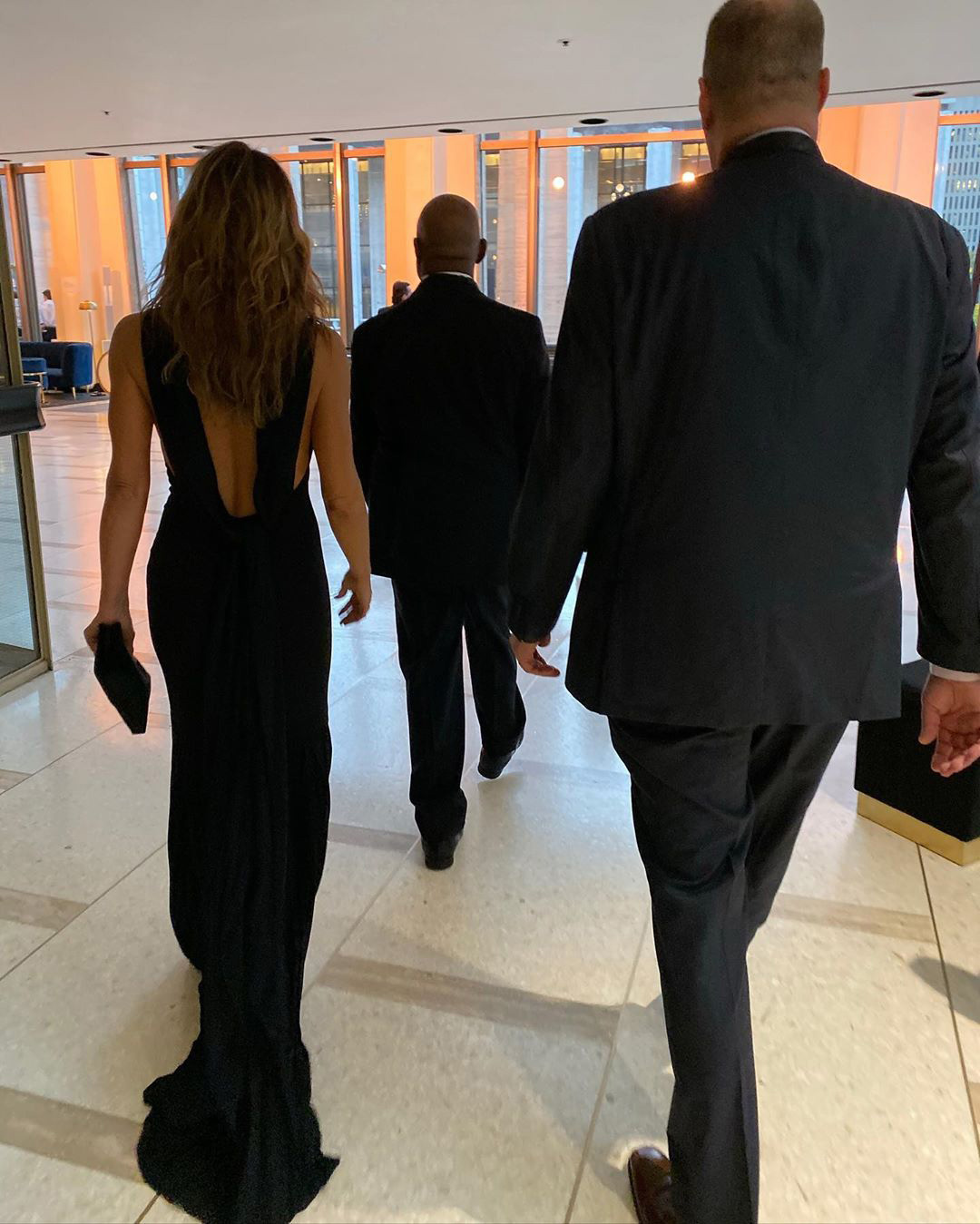 In IG, Jennifer captioned this photo, "Jen in Black". Fans are nothing but ecstatic and they showed it by double-tapping it over four million times. Fans are so excited that she finally decided to join the IG. After this beautiful picture, her followers increased by over 20 million.
18. Still A Cover Girl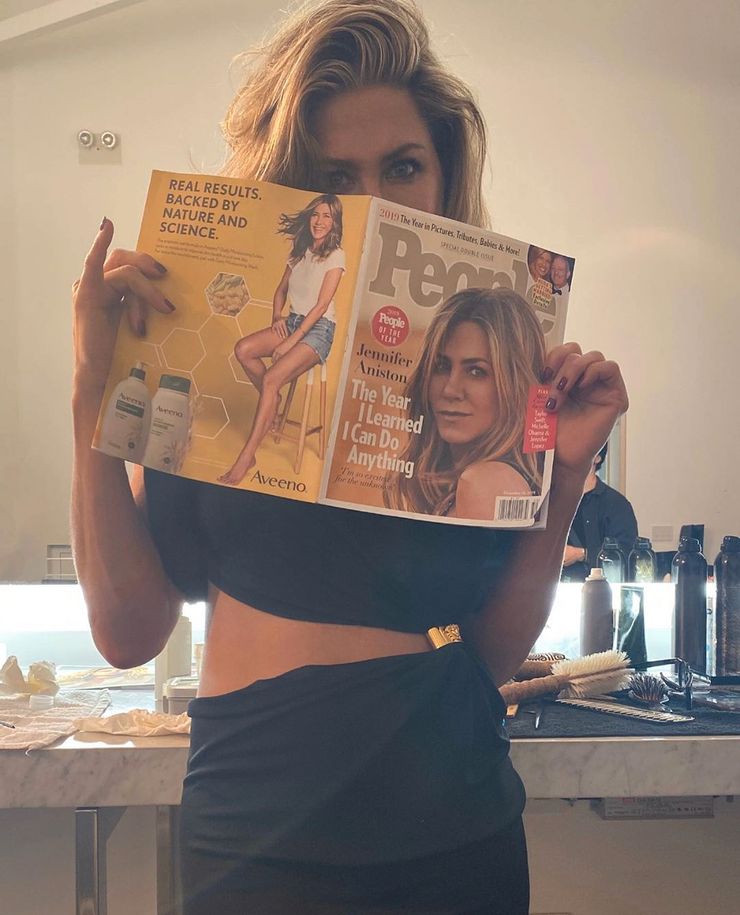 She posted this picture to her IG while still gracing covers at the end of 2019. She looks like she is still in her 20s. She was nothing but grateful for making the cover. She also tagged other celebs that were also featured.
19. Hot For Halter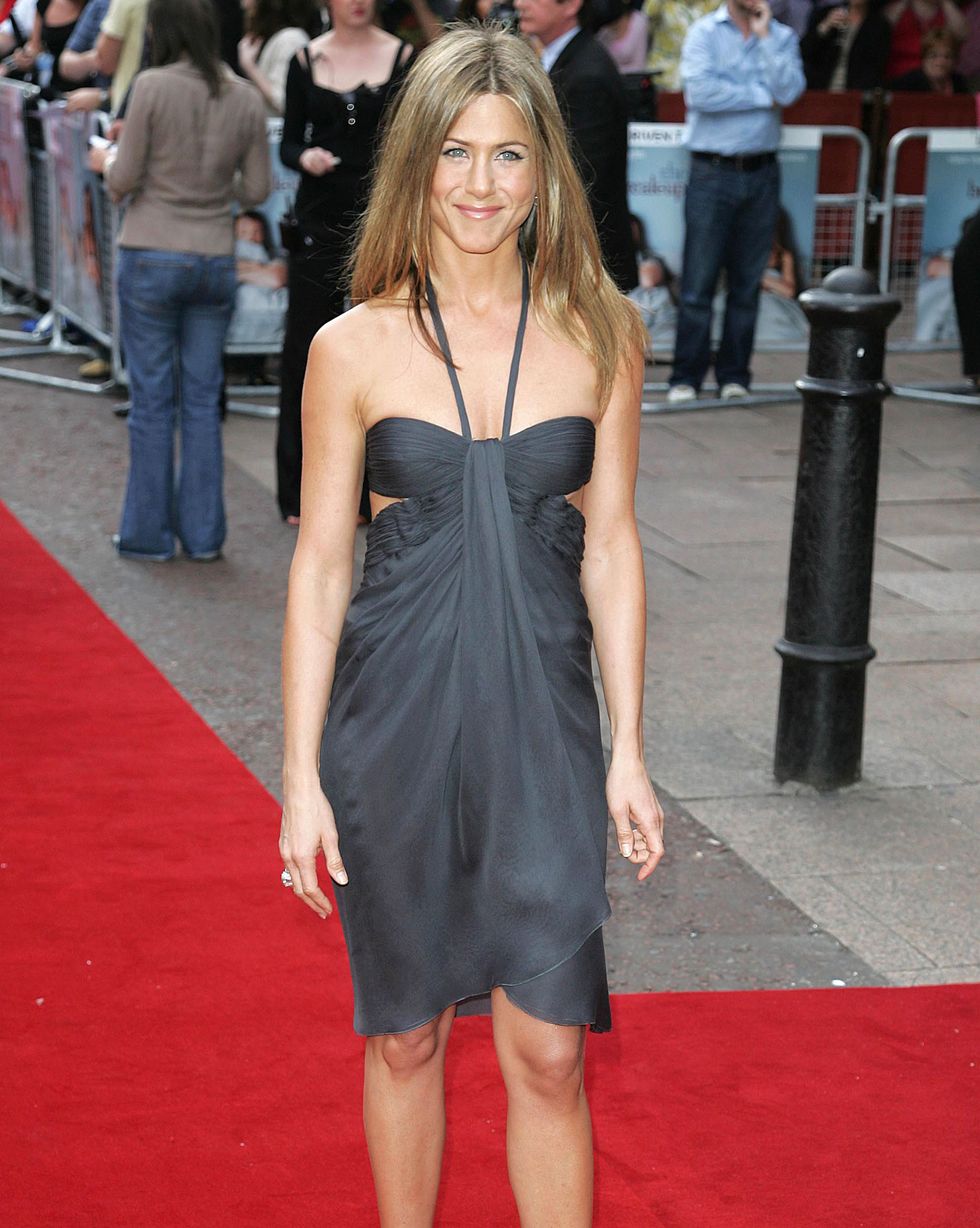 Jen rocked this halter top at the premiere of The Break-Up in 2006. As per goes the movie, no one has looked so amazing post-breakup. Just look at her flawless legs.
20. Boxing Stance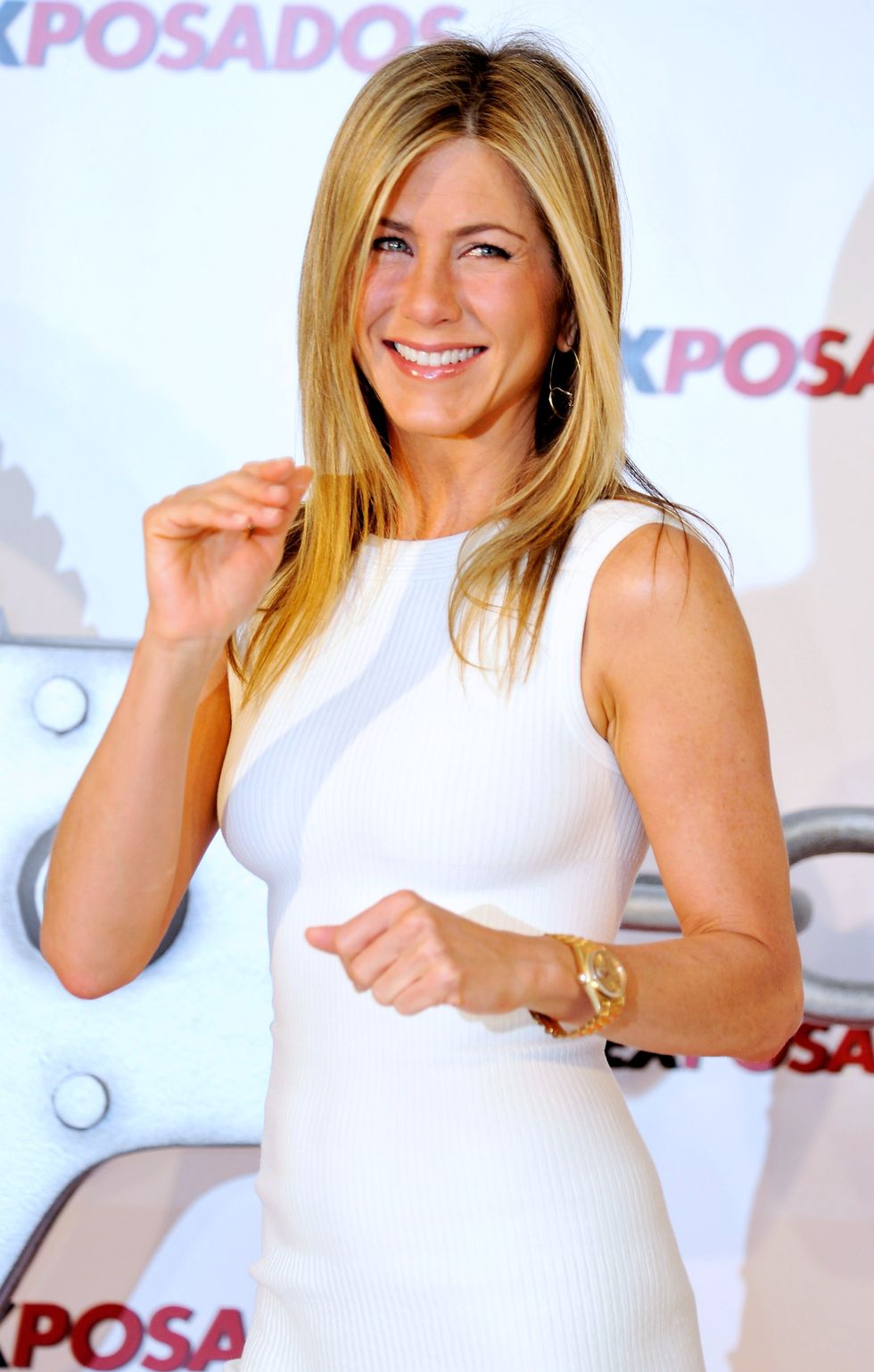 Jennifer can really rock a white sleeveless dress. This might be because of her toned arms. Well, thanks to yoga and boxing workouts. She looks ravishing in this white dress. Doesn't she?