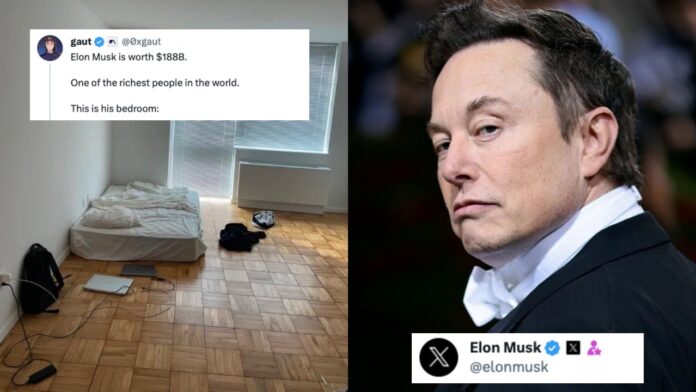 In today's digital age dominated by social media, it is a widespread practice for individuals who hold significant influence and status on a global scale to actively and willingly share various aspects of their lives. This phenomenon underscores the power and reach of social media platforms, which enable these prominent figures to provide glimpses into their daily activities, thoughts, and experiences, often connecting with a broad audience of followers and fans.
This open sharing not only humanises these influential personalities but also serves as a means of communication and engagement in the modern world. Elon Musk, a billionaire entrepreneur and business magnate, serves as the CEO of multiple companies, such as SpaceX, Tesla, Neuralink, and The Boring Company. Elon Musk co-founded PayPal as well, now a leading global online payment system. He is also the CEO of X (formerly known as twitter).
View this post on Instagram
Renowned for his ambitious aspirations and commitment to pioneering technologies with the potential to revolutionise the world, Musk has engaged in diverse endeavours, encompassing the development of electric vehicles, space exploration, and the establishment of a high-speed transportation tunnel network.
View this post on Instagram
Acknowledged as one of the world's most influential individuals, Musk's achievements have garnered numerous awards and honours. As of September 2021, his estimated net worth stood at approximately $200 billion USD, positioning him among the wealthiest people globally.
Nevertheless, his wealth remains subject to fluctuations based on his companies' performance and stock market changes.
He attracted unexpected attention when a social media user posted a photo of Musk's bedroom, eliciting a candid response from Musk himself.
Elon Musk is worth $188B.

One of the richest people in the world.

This is his bedroom: pic.twitter.com/fdgqooYbKj

— gaut (@0xgaut) April 10, 2023
In the meantime, a social media user uploaded a photo of Elon Musk's bedroom. He used X (Twitter) to share the image and captioned it as follows: "Elon Musk is worth $188B. One of the richest people in the world. This is his bedroom." Hence, inviting the Twitter community to inspect it.
Elon Musk hilarious reply
Elon Musk's active involvement on social media is no secret. Boasting millions of followers on platforms like Twitter, he frequently engages with his audience in a straightforward and unfiltered manner.
His recent reaction to the bedroom picture further solidified his reputation as a social media sensation. Remarkably, it received over 200,000 likes, highlighting the extent of Musk's interaction with his followers.
View this post on Instagram
Elon Musk, renowned for his lighthearted and interactive approach on social media, didn't hesitate to respond to this unconventional post
He humorously remarked, "Not totally wrong. Slept on a friend's couch last weekend." This witty and relatable reply swiftly gained widespread attention and rapidly became a viral sensation across various social media platforms.
Read more: Urfi Javed is arrested by Mumbai Police??