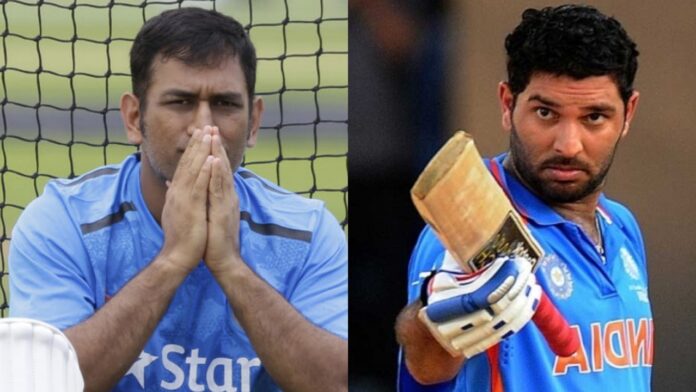 Yuvraj Singh, the former Indian cricketer, has surprised many with a disclosure about his relationship with MS Dhoni. During an interview on the TRS podcast, Yuvraj Singh revealed that he and the former Indian captain are not particularly close friends.
When asked about his association with MS Dhoni during the podcast, Yuvraj carefully stated that he would attempt to be diplomatic, as he believed Dhoni would respond similarly if asked the same question. Yuvraj went on to clarify that their connection was primarily based on their shared involvement in cricket, indicating that they were friends solely due to the sport.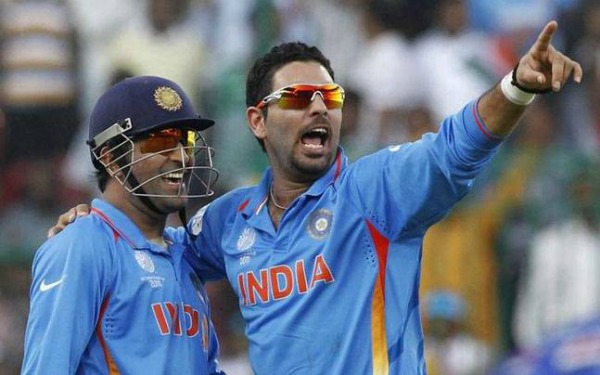 Yuvraj played a crucial part in India's victories at the 2007 T20 World Cup and the 2011 ODI World Cup, with Dhoni as the team's captain in both events.
Both Yuvraj and Dhoni are recognized as top performers in limited-overs formats, especially known for their skills in finishing matches.
During a discussion on the 'TRS Clips' show, Yuvraj openly acknowledged that his friendship with Dhoni was primarily rooted in their shared involvement in cricket.
Yuvraj clarified their relationship by stating, "Me and Mahi are not close friends. We were friends because of cricket, we played together. Mahi's lifestyle was very different from me, so we were never close friends…When me and Mahi went on the ground, we gave more than 100% for our country together. He was the captain, I was the vice-captain…When you are captain and vice-captain, there will be decision differences. Sometimes he made decisions I didn't like, sometimes I made decisions that he didn't like. That happens in every team."
Yuvraj Singh on his friendship with dhoni 😯 pic.twitter.com/O0Indl23oY

— Vishvajit (@RutuEra7) November 4, 2023
"When I was at the end of my career, when I wasn't getting the right picture about my career, I spoke to him and asked him for his advice. He was the guy who told me that the selection committee is not looking at you right now. I was like, at least I got to know the real picture about my career from someone. This is just before 2019 World Cup. That is the reality."
The ex-all-rounder emphasized that it's entirely normal for two people to lead different lifestyles, which can naturally affect their level of friendship.
"Everybody has a different lifestyle, skill set. Certain people hang out with certain people. You don't have to be best of friends with everyone to perform on the field. If you take any team, all eleven don't get along. Some guys get along, some don't. When you are in the park, put your ego behind you and contribute on the field," remarked Yuvraj.
To emphasise this, he illustrated with an example from their on-field partnership.
View this post on Instagram
Yuvraj Singh Talking About Companionship
"There were times when MS was injured, and I was the runner for him. I remember there was one moment when he was in the 90s, and I wanted to give him the strike to help him reach his 100. I remember diving for him, for his second run, as he was in the 90s."
"Similarly, when I was batting in a World Cup match, I was 48 against the Netherlands. There were two runs to get and Mahi blocked both the balls, so that I should get 50," he explained.
Read more: Elvish fitting reply to Maneka Gandhi demanding his Arrest