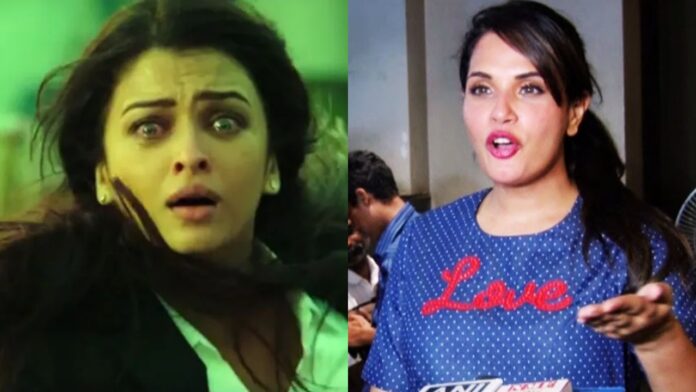 Aishwarya Rai Bachchan made an appearance on the runway during this year's Paris Fashion Week, sparking extensive discussions on the internet. She showcased a magnificent gold gown paired with a cape. While some internet users admired her appearance, others engaged in substantial online criticism. Richa Chadha came to Aishwarya's defence, suggesting that some people were envious of the actress.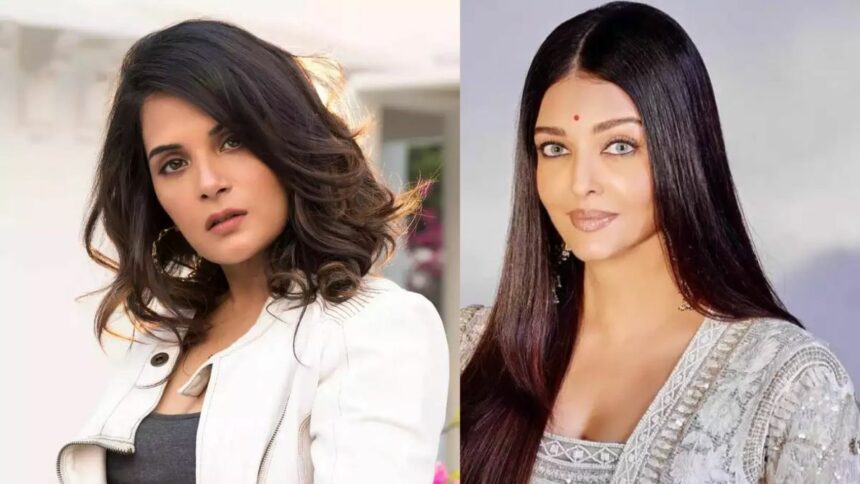 Aishwarya Rai Bachchan remains undisturbed by the trolling, as she has been accustomed to it since the birth of her daughter, Aaradhya, who is now 12 years old. Following the birth of her first child, Aaradhya Bachchan, Aishwarya experienced significant weight gain. However, she handled it with composure, gradually and naturally shedding the extra pounds.
View this post on Instagram
Even today, Aishwarya is dedicated to maintaining her fitness, but some individuals struggle to move beyond their preconceived beauty standards, especially when it comes to Bollywood divas.
Richa Chadha Came In Support Of Aishwarya
Aishwarya, who is incredibly determined, faced severe trolling for her appearance at the Paris Fashion Week, prompting devoted fans to express their support, echoing the sentiments shared by Bollywood actress Richa Chadha.In the video, Richa responds with confidence to a question regarding Aishwarya being trolled for her Paris Fashion Week walk, stating.
That's @RichaChadha at her brutal best about Aishwarya Rai, trolling and dropping some truth bombs in her inimitable style. What a rockstar pic.twitter.com/8sxYFNqN7w

— Joy (@Joydas) November 4, 2023
 "People are envious of her, plain and simple! Despite having a face as beautiful as a pumpkin, she is the most stunning woman in India's history. I believe she exudes discipline and grace. You'll notice she refrains from speaking ill of others and doesn't engage in negative comments about anyone. I admire her."
"Jalte hain log unse (People are jealous of her)." She then praised Aishwarya and said, "Sabse khoobsurat mahila hai woh Hindustan ke history ki aajtak ki or mujhe lagta hai unmein bahut discipline hai or woh kaafi graceful hai (She is the most beautiful woman in India's history so far and I feel she is very disciplined and graceful). She doesn't talk bad about anyone. I like her a lot. People can troll her all they want, she won't be bothered by it."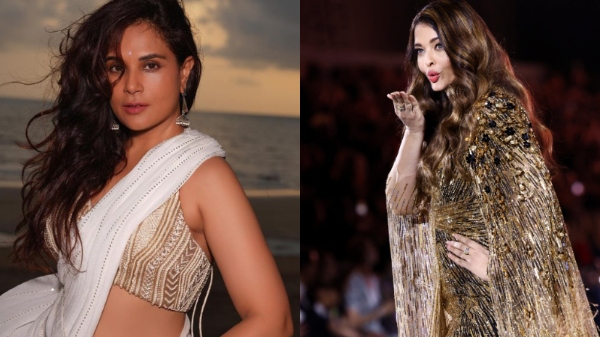 When asked how one should handle such trolling, Richa responded: "Kyun tumhein deal karna hai bhai? Chintu Chandigarh mein baith ke kya soch raha hain tumhein kya farak padega? Chintu tumhare aage aa gaya tum ausey chaprasi bhi nahi rakhoge apne ghar mein. Kya farak padta hain tumhein Chintu kya sochta hain? Chintu apni bhadaas nikal raha hai, uske peeche usko pain feel ho raha hai, uske paas naukri nahi hai, uski mummy LPG se chulhe pe aa gayi hain. Chintu kya karega? 'Inki dress acchi nahi hai.' Okay (Let them keep trolling, who cares what a random person thinks? People are unhappy with their lives so this is what they do. Okay)."
Richa Chadha's Upcoming Projects
Richa Chadha collaborated with Aishwarya in the 2016 movie "Sarbjit." Additionally, Richa Chadha's recent work includes her role in "Fukrey 3" and a brief yet captivating part in Vishal Bhardwaj's "Charlie Chopra and the Mystery of Solang Valley." She is also scheduled to feature in Sanjay Leela Bhansali's forthcoming Netflix original production, "Heeramandi."
Aishwarya garnered attention for celebrating her 50th birthday without the presence of the Bachchan family, reigniting rumours of discord within the family.
Read more: Meet This Mystery Girl Who Has Seen With Many Famous Celebs