Minoxidil and Finasteride are both hair growth medications that work in different ways, but very effectively over time.
It can be difficult to combine minoxidil and finasteride. It is critical to select the best one for you.
In this article, we'll look at the similarities and differences.
What's the Difference Between Minoxidil and Finasteride?
People frequently mix up Minoxidil and Finasteride, thinking of Minoxidil or Rogaine as DHT blockers. They even confuse Minoxidil-induced hair loss with Finasteride-induced hair loss.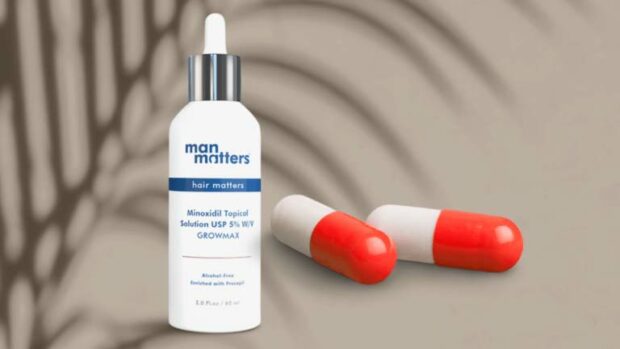 Rogaine, also known as minoxidil, is a vasodilator. This means that applying minoxidil to your scalp increases blood circulation and nutrient levels. It combats male pattern baldness by reactivating hair follicles that have become dormant over time. This promotes new hair growth by providing more nourishment and oxygen. Minoxidil is effective at regrowing lost hair. But it is not that good controlling hair loss. Minoxidil is a vasodilator, not a DHT blocker.
Finasteride is a DHT inhibitor. It reduces hair loss caused by DHT by blocking excess DHT hormones. Finasteride, unlike Minoxidil, is a DHT blocker that promotes hair growth. Excess DHT levels shrink hair follicles and cut them off from oxygen and nourishment, resulting in male hair loss. Male pattern baldness develops as a result of excessive hair loss.
Finasteride promotes hair growth by blocking excess DHT and controlling DHT-induced hair loss. If you notice finasteride effectiveness over time, you'll know it's working. Using finasteride for one month is insufficient to win the battle against hair loss. In order to see effective hair growth, you must use finasteride over time. Finasteride is the only oral DHT blocker approved by the FDA.
Are Minoxidil and Finasteride Effective?
Simply put, yes. Minoxidil 5% and finasteride are backed up by a large body of research that demonstrates real benefits to using them. Especially if you're just starting to notice hair loss.
In fact, both dermatologists and the general public regard minoxidil and finasteride as the gold standard of hair loss treatments for men.
Both short-term and long-term studies show that minoxidil and finasteride are effective, with longer-term use generally associated with greater benefits.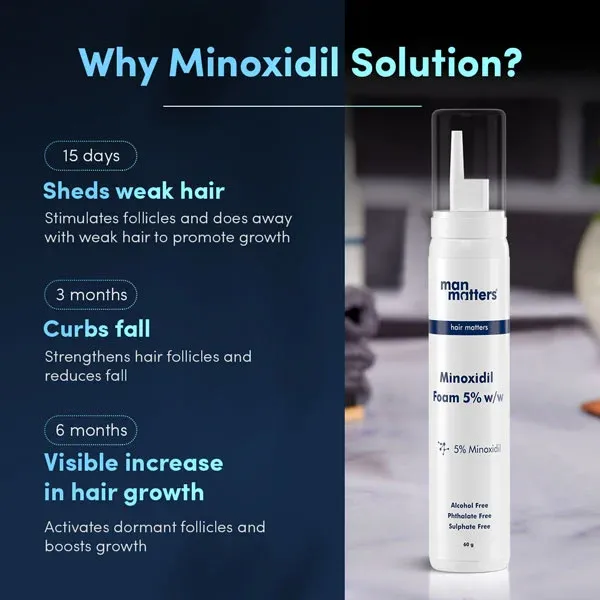 For example, in a five-year study published in the European Journal of Dermatology; men with pattern hair loss who took finasteride saw improvements in hair growth and a reduction in the progression of hair loss.
An even longer 10-year study conducted in Japan discovered that daily use of finasteride prevented the progression of male pattern hair loss in more than 99% of men and improved hair growth in more than 91% of study participants.
Several credible studies have also demonstrated that topical minoxidil prevents hair loss and promotes growth.
A 12-month study in Germany found that 97.1% of balding men who used minoxidil saw improvements in hair growth or no worsening of their hair loss. A review of minoxidil studies published in the journal Drug Design, Development, and Therapy concluded that it provides "remarkable benefits" to people with hair disorders.
In short, minoxidil, like finasteride, is supported by real, reputable scientific studies that demonstrate its efficacy.
What Forms Do Minoxidil and Finasteride Come In?
Minoxidil comes in three different forms: lotion, gel, and foam. Minoxidil lotion, which usually comes with a sprayer and a dropper, aids in the regrowth of lost hair.
Minoxidil use cases:
Minoxidil lotion is widely recommended and available. If you have extremely sensitive skin, you can use minoxidil foam instead.
Finasteride:
Finasteride capsules are available to help reduce excess DHT levels. Although topical finasteride can reduce DHT in the scalp, it is not FDA-approved.
Can You Take Minoxidil and Finasteride Together?
Yes. Minoxidil and finasteride can be taken concurrently. However, this is only after consulting with a doctor. When you notice signs of baldness, you should consult a doctor and learn about the applications of minoxidil and finasteride. Because these drugs will be administered by your doctor, your chances of experiencing side effects will be reduced. Minoxidil and finasteride are medications used to treat hair loss and promote hair growth.
Minoxidil and Finasteride Side Effects
Minoxidil Side Effects
The side effects of minoxidil range from irritation to an inflamed scalp. Minoxidil can cause headaches and dizziness, so perform a patch test before using it.
Finasteride Side Effects
According to studies, less than 2% of participants taking finasteride experienced sexual problems such as erectile dysfunction and premature ejaculation.
Finasteride side effects can be reversed as soon as the user discontinues use.
Hair Fall Home Remedy: Top 5 Effective Solutions To Try
Over to You
Regrowing your hair, especially if you are balding, can be a daunting task. It can be difficult to decide whether to take minoxidil or finasteride, or both with no side effects. You can take a quick wellness assessment and schedule a free doctor consultation with Man Matters to determine what treatment will work best for you.