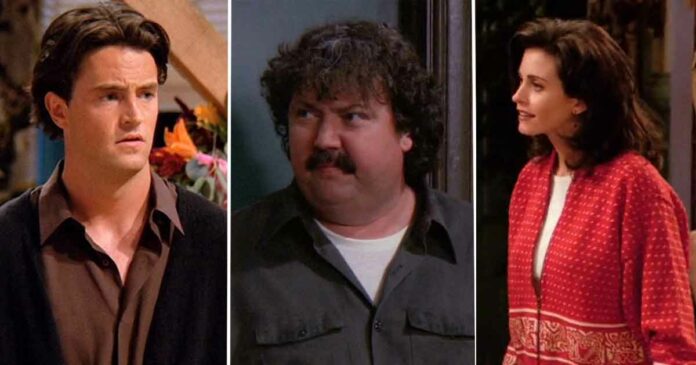 It's been more than 25 years since the Friends series hit the television for the first time on September 22, 1994. But, till now the fun hasn't died, rather we enjoy it more than ever. People watch it 8-9th time and are still not satisfied, they might keep doing it for many more years to come. And such is the power of Friends.
The time when it started, people may not have anticipated the success it might gain, but as the show kept on rolling, the potential was realized. Everyone started to notice it's something the world will remember forever.
We have brought to you some bits of confessions and secrets and behind-the-scenes moments from Friends series. All information was sourced by The Guardian. So let's enjoy it and have fun! We are sure you will find out many new things here:
The Vegas Trip Confession
In here you see a pic from the past posted by Courtney Cox. The pic is from a time when people didn't know them as Monica, Ross, Joey, Chandler, Phoebe and Rachel. Actually, many people didn't even know they existed. There is an interesting story associated with this photo you might be interested in.
The director of the show, James Burrow, took all 6 of them to Vegas where they ate at Caesar's Palace in Spago. There they had lots of fun and enjoyed the time. While having all that fun, James said a remarkable thing to all 6 of them, "This is your last shot at anonymity. Once the show comes on the air, you guys will never be able to go anywhere without being hounded."
It turns out, James was damn sure about Friends! He already knew the show is going to be huge and will make them all famous like never before. Still, we doubt he might not have imagined the actual level of success the show owns right now.
Barry Was Ross
Do you remember Barry? He is the guy who looks like Mr Potato Head in Rachel's imagination. If still, that's not enough then he is the orthodontist guy whom Rachel left at the altar.
Well, it turns out he first came in to audition for Ross and Chandler's part. Surprisingly, he was very close to getting featured as Ross in the show. But luckily for us, it didn't happen.
Mitchell Whitfield, the real name of Barry, explains the incident as follows, 'I went back multiple times, and then they realized Ross was the role for me. I got down to the very end and was testing for the show. At the last minute, they said: "We're bringing in one more guy to read." That guy turned out to be David Schwimmer.'
The lost character is not something Mitchell could leave behind because he confessed even after years, his wife cringes a bit as he couldn't get the part else he would have made millions.
Fun Bobby And His Confession
We all remember Monica's one of the many boyfriends, Fun Booby and of course his unforgettable cry at Monica's New Year Eve Party after his grandpa died.
The cry made good money as he is still earning $2,000 every year as residuals from the two episodes he did in the show. He seemed amused by the realization of the fact that the main cast must be earning a fortune.
However, he didn't actually want to audition for the part as he felt it to be a small one as the show was still filming their first season. But somehow he did attend the auditions and managed to get the part of Fun Bobby.
He said, 'I was so young and full of myself, it was a really small part, so, of course, I'm whining like a little actor. But something inside me told me, just do it. So I went in and cried in front of [creator] Marta Kauffman, and she was like: "Great!"
Chandler and Mr Treeger used to hang out even before the show
Mr Treeger, the building superintendent at Chandler's apartment building, was played by Mike Hagerty. He confessed to knowing Chandler even before they were on the sets of Friends.
It's quite interesting to know that they would meet at the Formosa bar in Santa Monica and chat. But they always visited the place separately, maybe it was destined for them to meet at the sets of one epic show! Hagerty called him 'precocious' but 'very interesting.' These two words surely describe Chandler Bing!
Joey behind the camera didn't always have the swagger
Christina Pickles or Judy Gellar, as we know her on the show, opened up about Joey and explained how he wasn't much confident during the initial days. She said, "At the beginning of Friends, Matt LeBlanc was anxious, every time he did something, he would look for approval to the director, the producers or the writers if they were around."
Christina also said, 'There would be a look of: "Am I doing this, right?" He ended up being amazing.'
Judy surely was a nitpicker whenever she met Monica, but we didn't know she did it for others too. It makes us wonder, was Joey nervous while kissing Judy on the sets of Friends? Well, we don't know that yet, but we know that Judy surely loved all the cast members and have seen them grow from their initial days to the stars they are now.
Carol was not ready to be on sets.
Carol Willick, Ross's first wife, was initially played by Anita Barone. But after Anita left the show, Jane Sibbett received a call to step in as Ross's first wife.
Jane later confessed in an interview that she was not ready to be on the sets of Fiends as she just had a baby the day before getting the call. She tried to say no because a day later giving birth is too soon to be on sets and she was still 'kind of sore' back then.
However, her agent pushed hard and finally convinced her to be a part of the show. The show was even OK with Jane bringing in her kid and a nanny to the set.
The final yes came from her inner self once she watched David Schwimmer in the pilot because at that moment, 'I knew I had to work with him.'
David Schwimmer wasn't so social, confessed by other actors.
Fun Bobby or Vincent Ventresca once confessed that he was starstruck by David and wanted to get along with him. He was so fascinated by him that he "desperately wanted [him] to like me." However, he also said that David was not much interested in meeting anyone.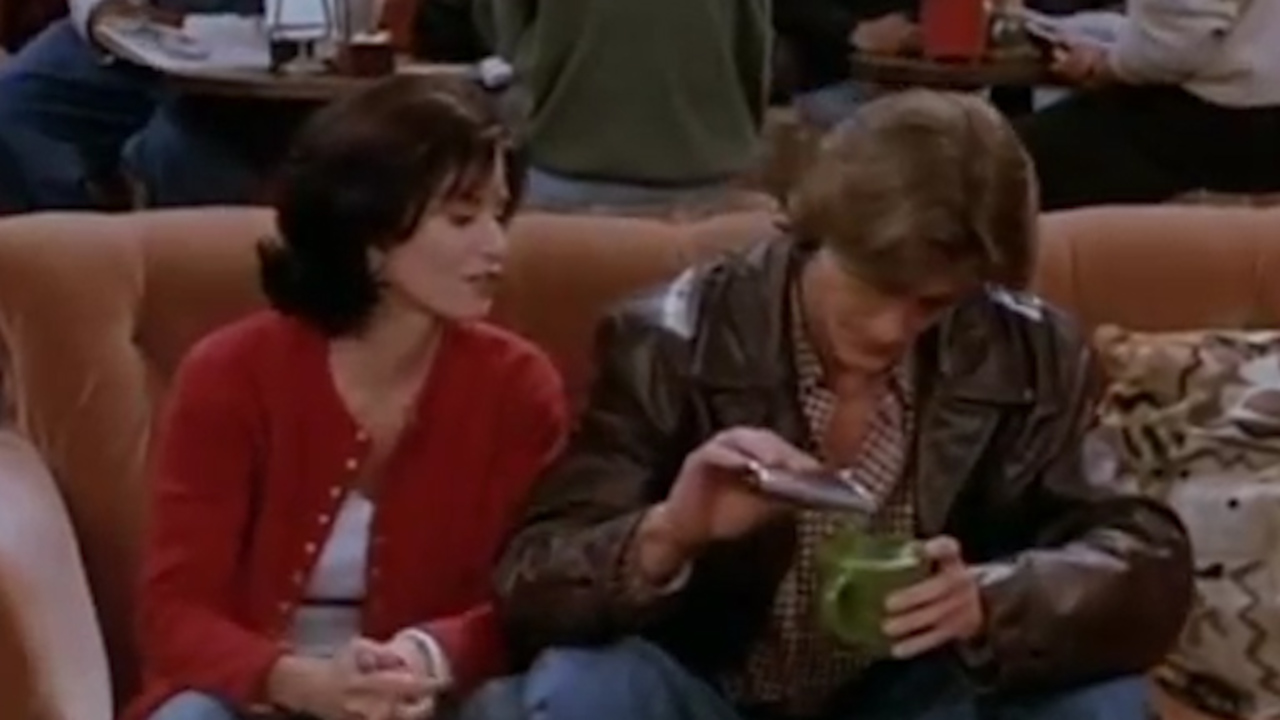 Maybe Ross never got along with people, even in the show he hardly had friends other than the 5 of them. Remember the time he switched his apartment? Even the people in his new apartment didn't seem to like him much. Maybe, the confession perfectly describes Ross! What do you think?
Charlie's confession about the show
Dr Charlie Wheeler, who dated both Joey and Ross, voiced her observation that the whole cast was very very white. She also mentioned that her character was not written considering a black woman. She had to audition for the part against women from different ethnic backgrounds.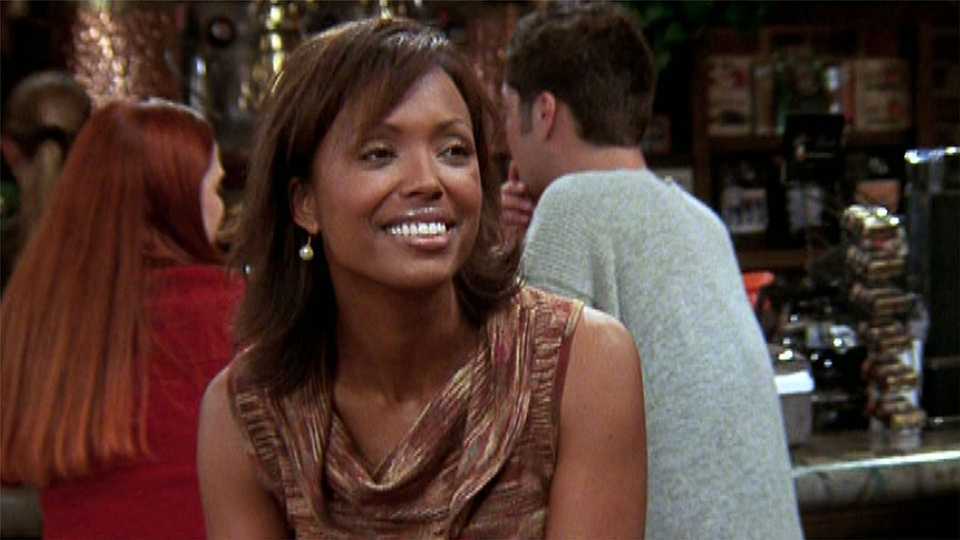 Aisha Tyler or Charlie, in an interview, said, 'I knew it was something new for the show, and it was really important because, the fact of the matter was, it was a show set in Manhattan that was almost entirely Caucasian. It was an unrealistic representation of what the real world looked like.'
Leaving aside the conflicts, Aisha was a great fan of the show and was very excited to work in it. She also remembers how she peeked out of Monica's window, hoping to see the Ugly Naked Guy! Don't know what's so exciting about that guy, ladies can't seem to take their eyes off him!
Friends really were friends.
Carol or Jane Sibbett once shared an incident when she saw Jennifer, Courtney and Lisa splashing together in a puddle when no one else was around. The incident really shows how deep their friendship was becoming.
Jane's confession read, 'They were just falling around laughing with one another. That was the lightning in the bottle because they captured that joy of being friends, and that playfulness, and it was magic. The love this group had for one other was extraordinary.'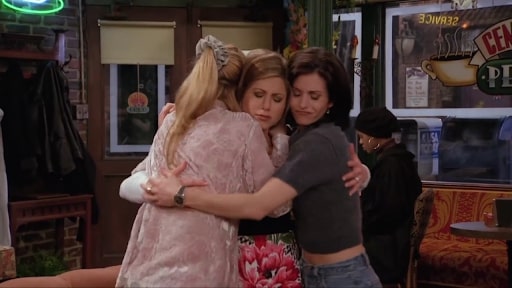 Even Judy Geller or Christina Pickles said the group was a 'united group.' She recalled how the 6 of them would watch each other's scenes and laugh. Judy also mentioned that 'It's very unusual to be so supportive of each other on set.'
Joey & Chandler's Girl Shares About The Group
Paget Brewster, who played Chandler & Joey's girlfriend Kathy in the show, shares about the group and says they would badly make fun of each other.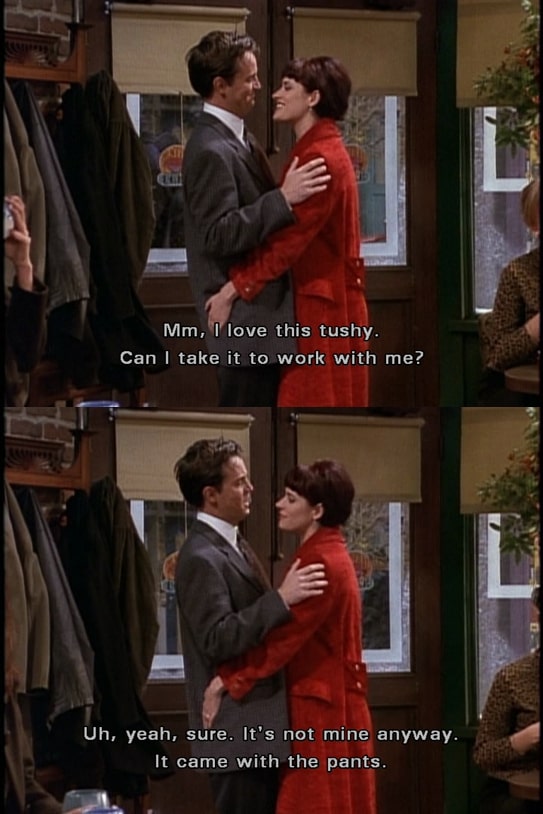 'If someone made a joke and it didn't work, they'd all turn on the person and be like: "You blew it, Lisa!"' she said. 'They would bust each other's balls. And they started adding this thing into the script that they did to each other in real life: One of them would be talking, and they'd all pretend to fall asleep.'
She shares a bit about Chandler saying, Matthew Perry always had to do the last bit.
"If it was the end of the scene, he would consistently pitch something. They'd make fun of him for literally always wanting to have the last laugh," Kathy said.
Jack Geller's Incident with Taylor Swift
Elliott Gould or Jack Geller, has done a lot of movies and he has a very successful career. He has starred many great films like The Long Goodbye, Ocean's Trilogy and more. But people often recognize him as Ross and Monica's Father!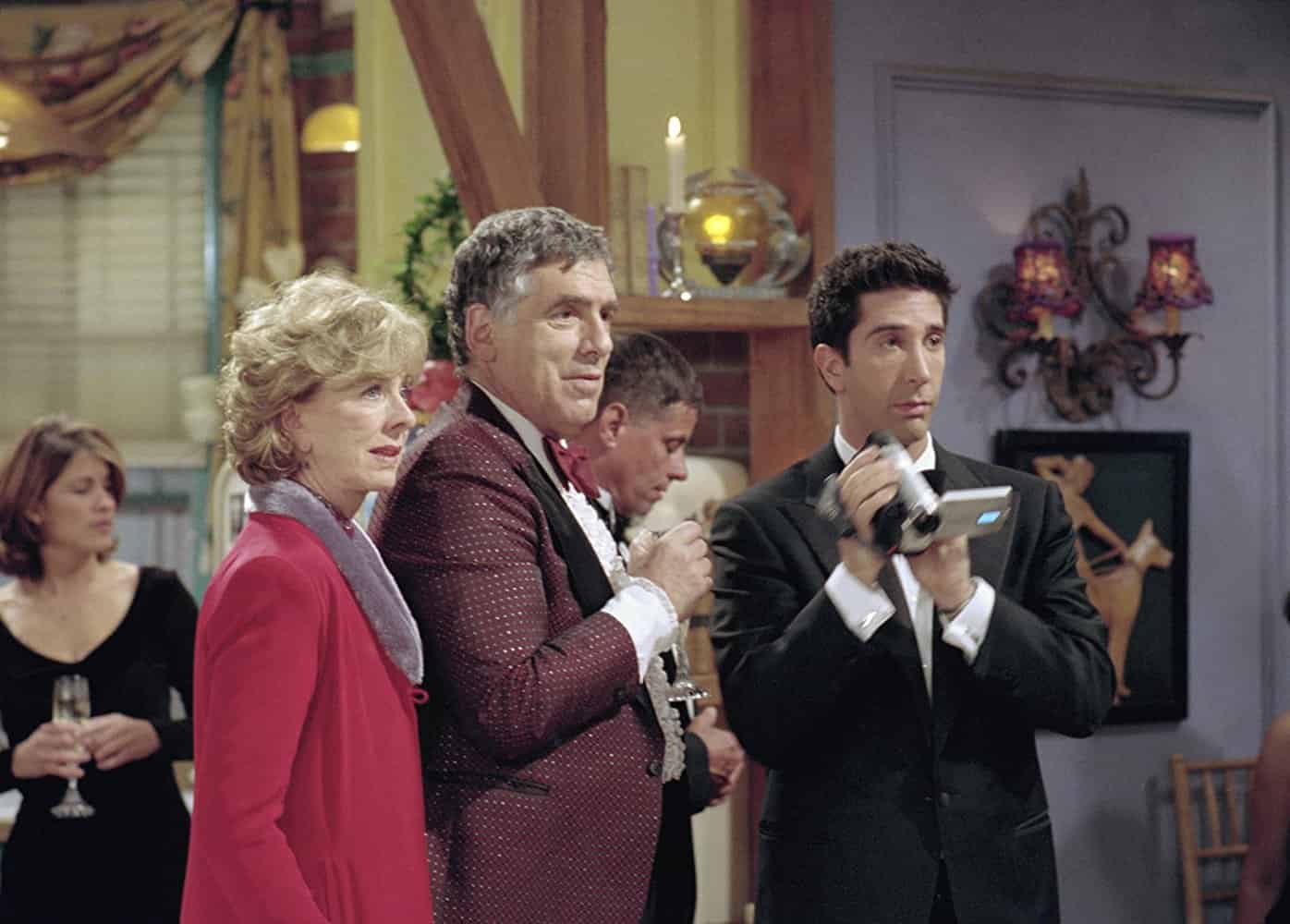 Once it so happened that Jack met Taylor Swift and she said: "I know you! I'm a Friends freak! You're Mr Geller."
Just imagine the fan following the show has gathered. It seems it's not a show anymore but has become a cult!
Highlights from an Interview in the year 1997
It's interesting to know that the 6 friends were quite sure about the success of the show. In an interview in 1997, Joey mentioned the fact that the show will be a hit because everyone can relate to the characters in it. He also said that the viewer would picture their own life in them. And the claim seems so right; we can completely picture ourselves in those characters.
In the interview, the 6 Friends also share the secrets of how they used to change the comic lines, and why they had to cancel out many underperforming jokes. And did you know this earlier? The actors themselves came up with many of the jokes!
The cast also gave insight into their lives while they were doing the show, it's fascinating as well as painful to know that creating the show wasn't an easy task and everyone had to face difficulties and hard work.
Watch the complete video to see what the crew shared in an interview in 1977 when they just started to taste stardom. One thing you might notice, 'Chandler' is always 'Chandler' whether it's on-screen or off-screen.
In the video, you can also notice Joey being a little scared with his newfound stardom. He didn't say much about it in the interview, but the way he said it was loud enough to understand the reason for his underlying fear.