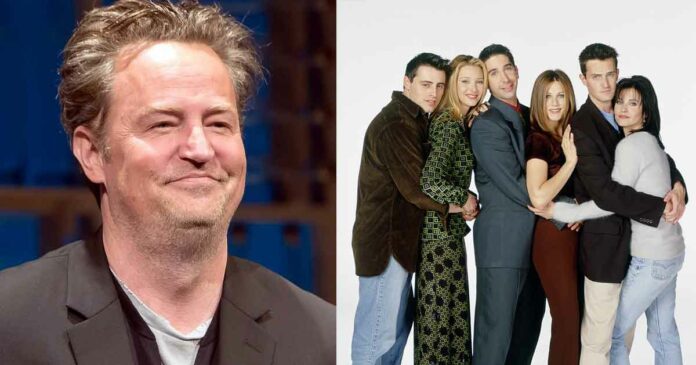 Matthew Perry made the world rock when he announced his engagement to the girl who he thinks is the greatest of all on earth living today. Of course, he took a long 51 years to reach a conclusion in life where he can settle for someone. We knew Chandler was afraid of commitments and maybe so was Matthew! But finally, it seems he has found the perfect one with whom he spends his life together. We all can now see him getting married someday soon. If you are one of those who haven't heard the news yet: then click here to read the complete story of Matthew's Engagement.
Since a long time, everyone wanted to see him happy and married. Even his friends from FRIENDS always wished for his well-being. Now that he is going to be married soon enough, they must be very happy for him too. But have you ever thought how the characters from FRIENDS would react to this news?
Let's take a look at how the FRIENDS Characters i.e. Ross, Rachel, Joey, Phoebe and Monica reacted after knowing about Matthew's engagement.
Rachel Green
We all know it that Rachel is the expression queen and her expressions are what we enjoyed a lot! The news of Matthew's marriage is too huge for all of us. So imagine how it would have hit Rachel and how she would have reacted to it. I know you can imagine it for yourself, but we somehow managed to capture her reaction to this shocking news.
Don't get her wrong though; she is just surprised but not angry. Just like many fans, she still believes Monica is the perfect soulmate for Matthew, and that is what makes her feel a little devasted. But anyways she will come to terms with this huge change soon enough!
Phoebe Buffay
Phoebe is weird, but when it comes to life, she knows it all. She knows the best way to lead a happy life, and we all can take inspiration from her to lead a content and pleasant life. Often she can react badly if the situation induces panic. And Matthew's engagement is no more than a panic attack to everyone. Who would have thought that a guy who was afraid of commitment would finally agree to marry a girl of 29 while he is 51 himself? So here is what Phoebe had to say after seeing them both getting engaged:
Joey Tribbiani
Joey is innocent and wants his best buddy to be happy always. He likes Chandler so much that he would surely give his life for him only if a sandwich isn't on the other side! Well, we know he wants to keep Chandler close to him as far as possible, but he would not come in his way to happiness. Since Matthew is 51 by now, Joey surely wants him to have a girl and enjoy life. But still, it's Joey we are talking about so he would not be able to take it very well even though he wishes to. And that is why the classic Joey would react to the news of Matthew's marriage somewhat like this:
Ross Geller
Monica's brother, Ross Geller is the most disappointed with the news of Matthew's engagement to Molly. We all know how bad he can lose his head at times and of course he loves his sister enough to go mad at Matthew because of the news! He knows that both Monica and Chandler are matured enough to make their own decisions, but still he isn't 'fine' enough when it comes to accepting things.
It was tough for Ross to overcome his anger. Given his past experiences, we have seen how dramatic things can be when he is possessive about his sister. Last time he was angry with Chandler and Monica when he saw them making out. But this time, things are different! He knows things have changed and their lives aren't going the same so he trying to cope up and this is how we found him reacting.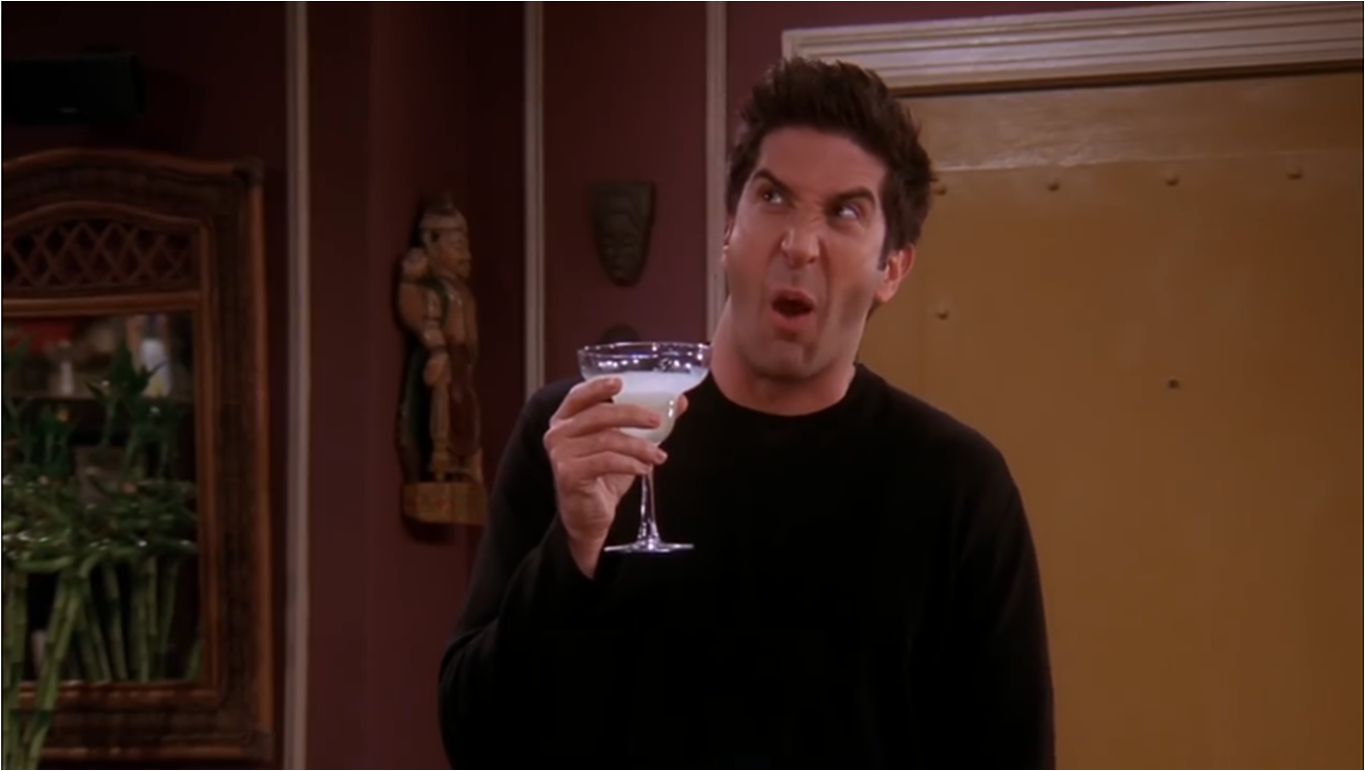 Monica Geller
Monica is super cool and independent women. She loved Chandler, but now the news of him getting engaged to Molly is not too comforting for her. Her frustration was quite evident when she said the following: