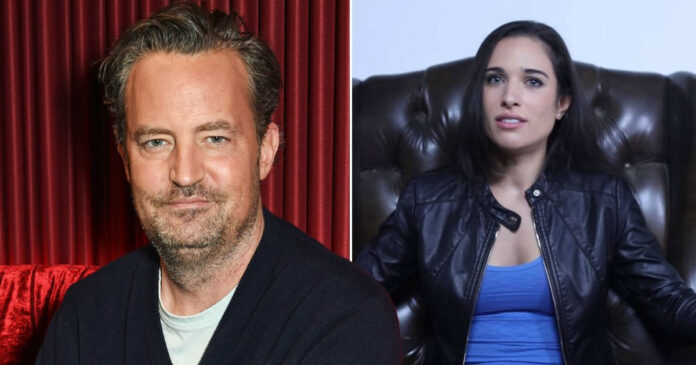 Chandler can say it loud today: Could I be any more happier?
For those who were anticipating about Matthew Perry's love life, now the answer has arrived. Matthew has finally decided to settle for a lady who he believes is the 'greatest woman on the face of the planet.' He is 51 already and fans were worried if they would ever see him with his real-life Monica! But finally, he has found the love of his life who doesn't look like Monica but still makes us feel good because he is happy with her.
For those wondering who is the lucky girl, her name's Molly Hurwitz and she has been Matthew's girlfriend for quite a while already. The 29-year-old girl was occasionally spotted with him but never did fans anticipate that she would be the one whom Matthew would pop the question of a lifetime! Pics from last November went viral among the fans when Matthew was spotted with Molly outside some restaurant in West Hollywood. He wasn't in good shape but he was happy with his angel!
People Magazine was the one who got the disclosure about the engagement directly from Matthew and they mentioned him saying, "I decided to get engaged. Luckily, I happened to be dating the greatest woman on the face of the planet at this time."
Also, it was confirmed by Molly Hurwitz when she posted an update on Social Media and declared themselves to be a couple back in Valentine's Day. Her post was sweet and read, "Second year being my valentine, but his first as an Instagram influencer. HVD to my favorite."
This year in May it was reported by sources that Molly and Matthew split their ways and they were not together anymore. If you believe the words of an insider, he said, "It was very amicable, but they have both decided to go their separate ways."
Fortunately, they have lasted and finally found life in each other. The news of the split is not confirmed if they were true or just rumors but the recent developments prove them to be mere rumors only.
It's fascinating to know that this would be Matthew's first marriage while he is 51. However, his name was often associated with several other girls in the past. Some notable names with whom Matthew's names were linked to include Yasmine Bleeth. She was the Baywatch star whom Matthew dated back in 1995 but the relationship was brief. Later from 1995 to 1996, he dated Julia Roberts who happens to be an Oscar winner.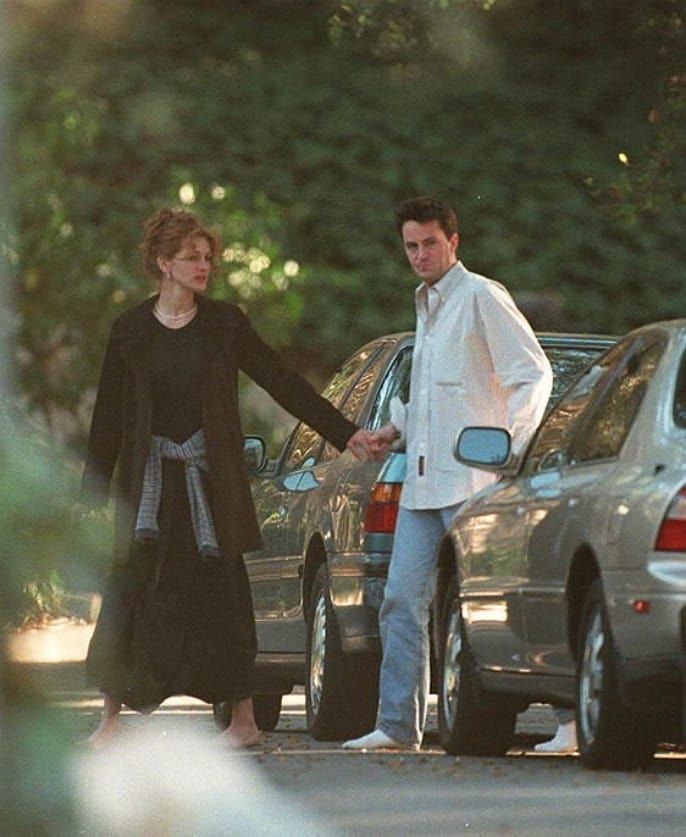 Most of his relationships were brief but the one with Lizzy Caplan lasted from 2006-2012 and can be stated to be the longest of all in duration. And now with Molly getting engaged to Matthew, we believe he is going to spend eternity with her!
Matthew's engagement has come in as another good news from him. While the first one came in earlier this month when he announced that FRIENDS Reunion is rescheduled and they will start working on it soon.
Earlier the Reunion was hit by the pandemic which the whole world is facing. The dates were decided but had to be discarded because of the COVID-19 situation.
If you are interested to know more about the rescheduling of the
reunion then click here to read the article where Matthew disclosed the same.