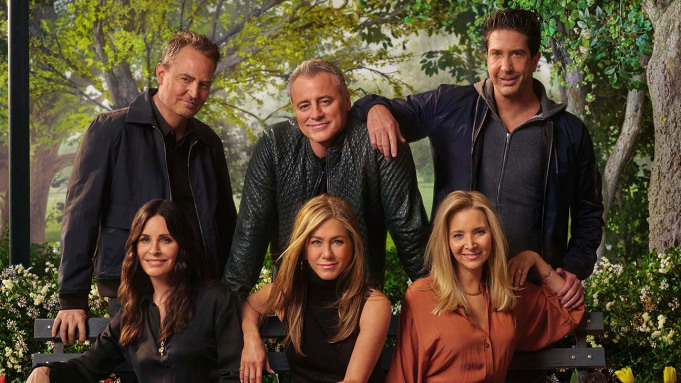 "Oh God, how are we going to get through this alive, without just crying our faces off?", was the mutual thought of the six actors from FRIENDS when they first met up together on the soundstage, revealed by Jennifer Aniston.
The Reunion is happening and we have some fresh updates from the special episode due to be premiered on 27th April 2021. Fans have been waiting for a long time now for the reunion and the time has come to see them come together.
Recently, some new images have come up and some cut videos from the special episode have surfaced on the internet that we are going to showcase here today. So hold your heart because this is like a dream come true for every true fan out there.
The Cast Talking About Their Characters
We know the reunion is not an addition to the existing storyline of FRIENDS but it is more of a talk show where the whole cast is going to meet each other and discuss their journey so far. If you are worried that the cast won't be playing their characters anymore in the special episode then please don't be because they have something else planned for you.
It was great to learn from the cast about their characters if they existed today. They were asked in the special episode what the characters would be doing today and they have some hilarious and amazing answers for us.
Matt LeBlanc answered by saying that Joey "would have opened a chain of sandwich shops." This sounds true given his love for sandwiches and the money he made from acting in popular shows over time. But Matthew Perry couldn't resist commenting on this which seems ok considering his character, Chandler, and said, "And eaten all the sandwiches!"
Courteney Cox knows what Monica is capable of and says, "I always just feel like Monica would be doing something competitively with other mothers and trying to outdo them," she says. "Whether it's the bake sale at school or something. I mean, she'd be so annoying. She'd be at the head of the PTA or something."
Given the Monica we know, Courteney's statements sound quite realistic and we would have loved to watch her that way.
On the other hand, Jennifer Aniston says, "I would like to have maybe started a clothing line of my own, and it's sort of a small franchise, like a Nili Lotan. And I live in New York City on the Upper East Side." That's surely our Rachel Green!
Matthew Perry who played the part of Chandler explained himself by saying, "he would be a wonderful father, and a wonderful comedy writer." Well, this profession surely suits Chandler's personality and wit.
Then Kudrow Lisa expresses her imagination of Phoebe where she "is living in Connecticut with Mike and their kids, and she's in charge of the arts program for the school, and just … the advocate for her kids because they're different like she was."
Phoebe always wanted a family which was missing in her childhood days sp this is something she will really be interested in. And it's nice to know that she is happy with Mike because we always pictured it that way.
But David's statement about Ross is a bit depressing when he says that apart from "playin' with the bones as a paleontologist, he would've invested in Joey's sandwich shop and lost a lot of his savings for his kids."
To lighten the mood, Matt LeBlanc added to David's statement by saying, "dinosaur-themed sandwich shop, Bronto-burger."
The Secret Sauce Of Success
For ages, the show has added more and more fans but why? What makes it special? We know we love watching it but have you ever wondered what makes it so likable?
Matthew Perry gives some insight into the matter and shares his insight into the secret sauce of FRIENDS success. "It was a character-driven funny, not timely funny. They didn't make timely jokes. They didn't make jokes about O.J. Simpson. They made character-driven jokes about people — and people are going to come back time and time again and watch that."
The explanation is true because every time you watch the show, you can completely relate to the show because it's designed to focus on you. The jokes revolve around you and that's what makes it special and likable for ages.
Some Fresh Images From The Reunion
In this image, we can see the cast sitting around a table for a table read. Reportedly, they did a table read for the part "The One with The Jellyfish" episode. We know the episode was hilarious for us but embarrassing for the characters so they have brought the selected part to rejoice those moments of laughter.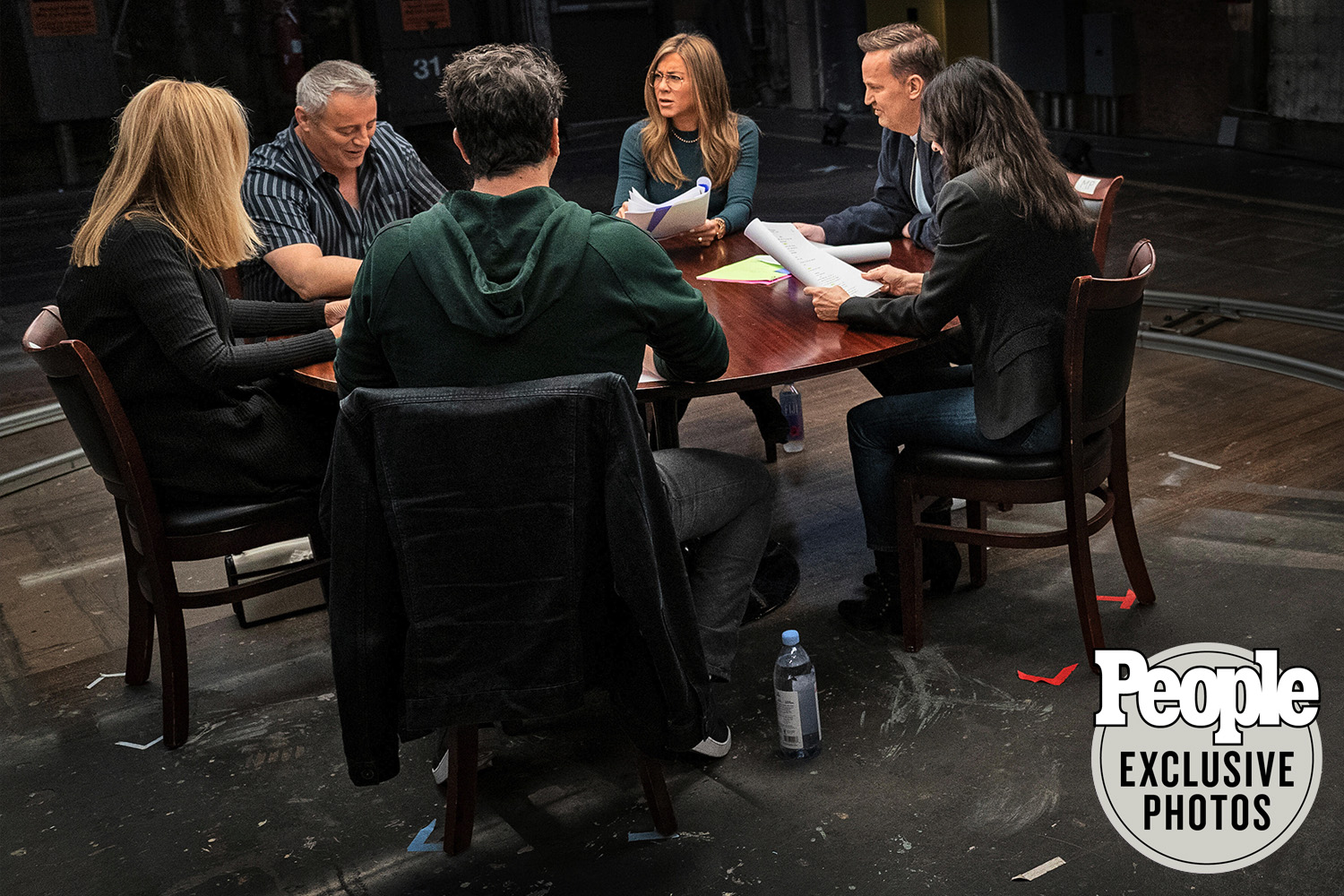 During the table read, they also re-imagined the epic trivia game from season 4. You can never forget the game where Joey and Chandler won Monica and Rachel's apartment. In this show, we came across many facts about the characters and we also knew that Chandler & Joey know the girls better. So the cast will be going through this bit in the reunion too.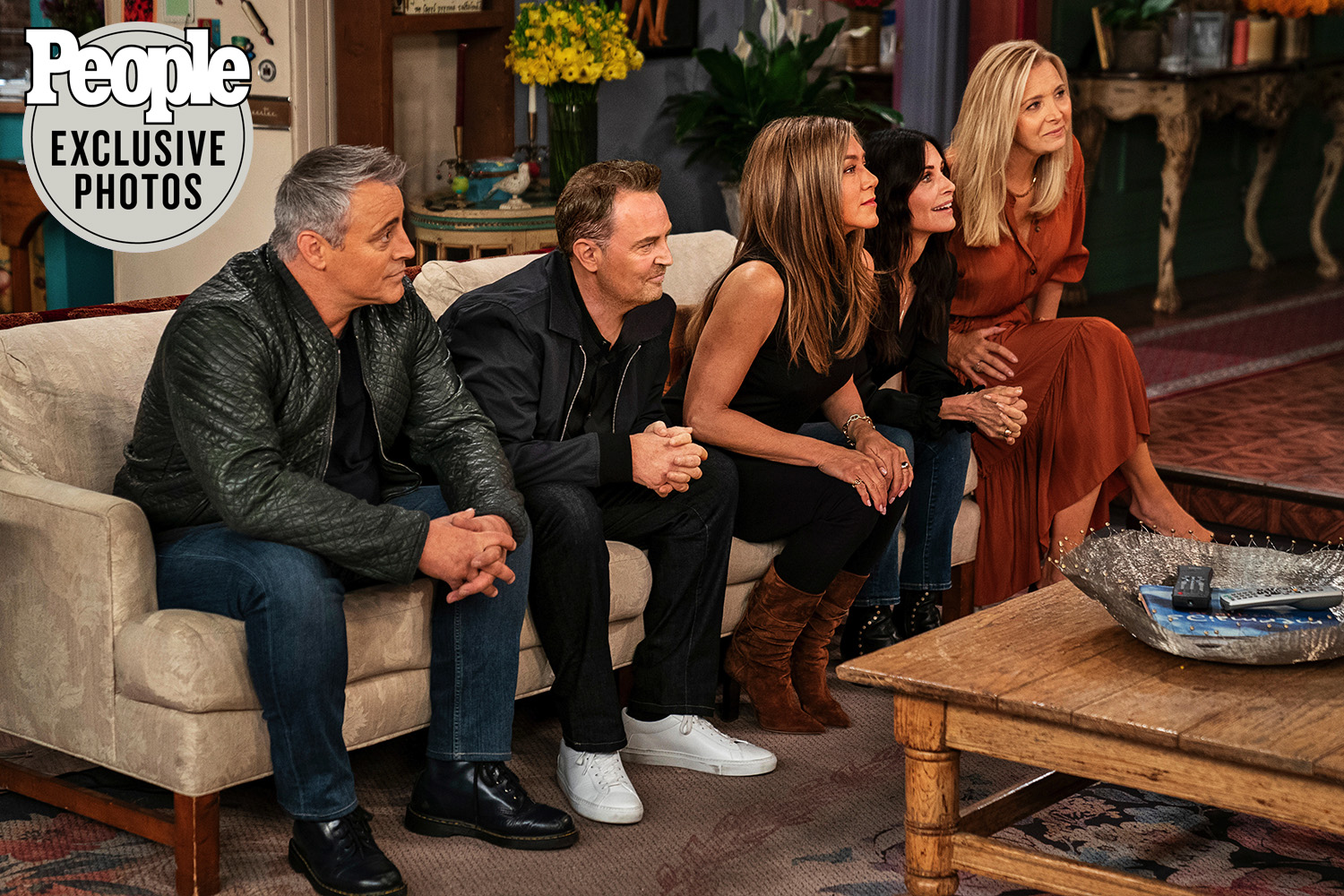 The picture above is from the sets of FRIENDS Reunion and we see the cast looking so beautiful together. We know they have aged a little but for us, they still are the same old Joey, Chandler, Ross, Monica, Phoebe, and Rachel. These pics were released by the people.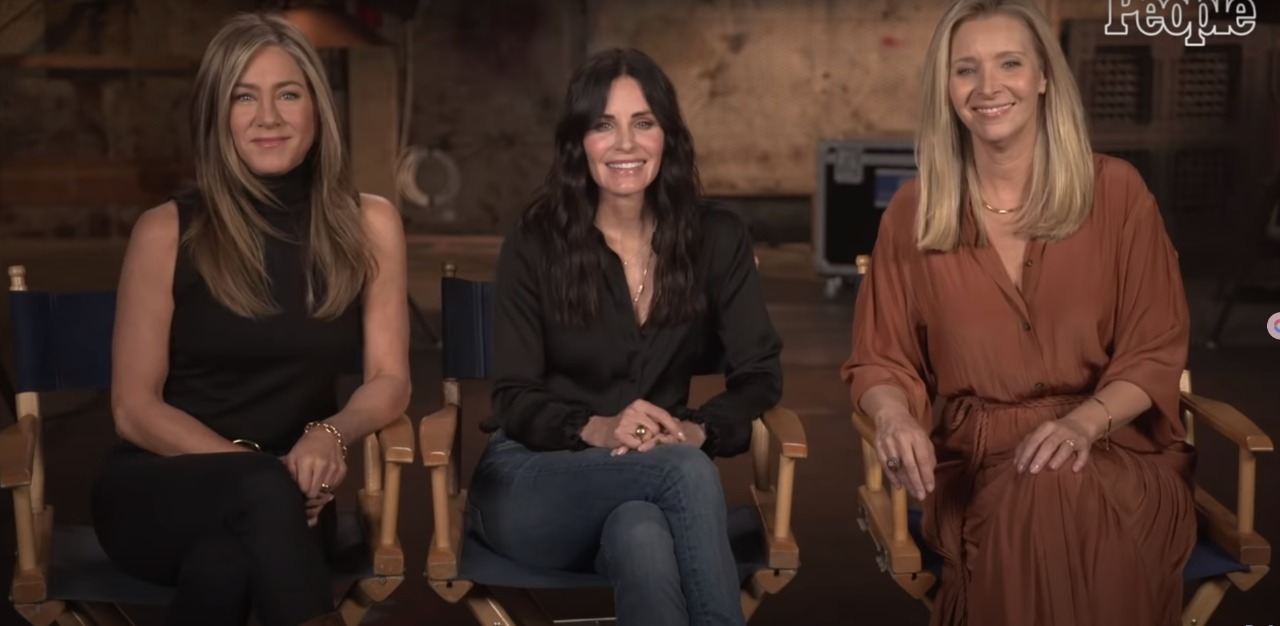 These are some exclusive picture released from the FRIENDS Reunion which is not yet released online. The pics have surfaced online and are enough to make fans go crazy over them. The Reunion will bring in many guest stars apart from the six characters from the show.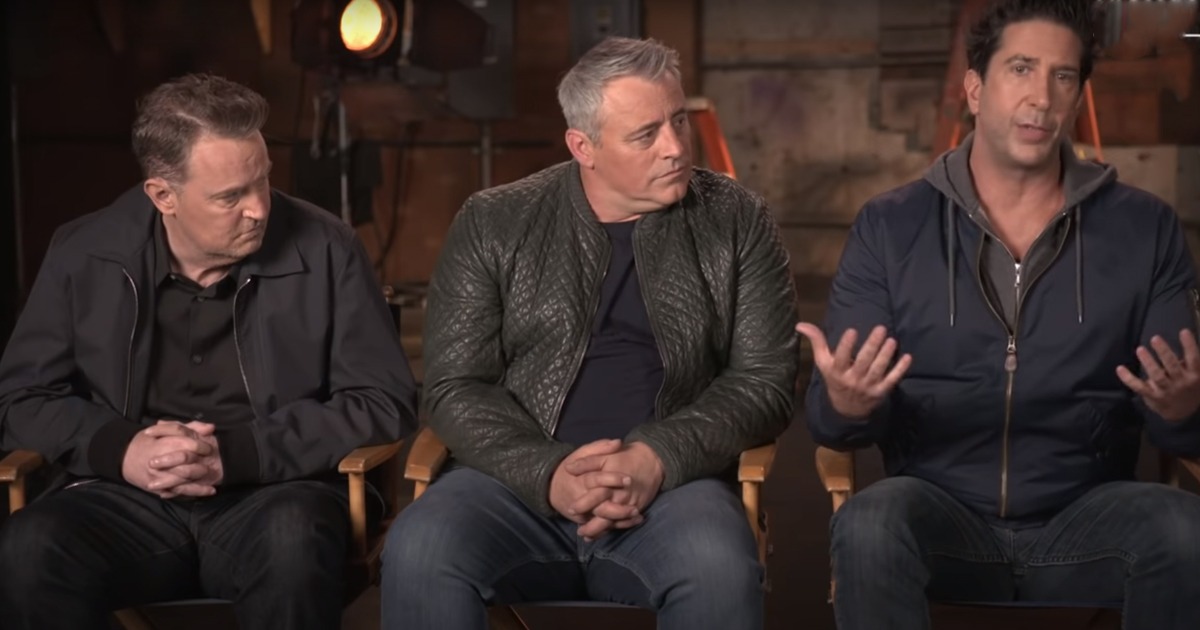 The fresh pictures that have surfaced online give us an idea of they would look in the special episode and what to expect. Apart from the main cast, it will feature special guests — like Reese Witherspoon (who played Rachel's sister), superfan Lady Gaga as well as David Beckham and Justin Bieber.
What The Cast Said About The Reunion
Reunions are always emotional moments, not just for us but the cast too. Matt LeBlanc says, "It was kind of melancholy, I guess. Right?" to which Kudrow, replied by saying, "Yeah, emotional."
Matthew Perry opens up by saying that the chemistry that still exists between them all is "magic". To this Matt deadpans "Awkward". And Perry completes the sentence when says, "I would say awkward. It's awkwardly magic."
Read more: Revisiting Guest Appearances In The FRIENDS Reunion
Trailer Released By HBO Max
HBO has come up with an exclusive video from the reunion and you will surely enjoy it. It gives some really interesting insights from the upcoming episode. You can watch the complete video here: