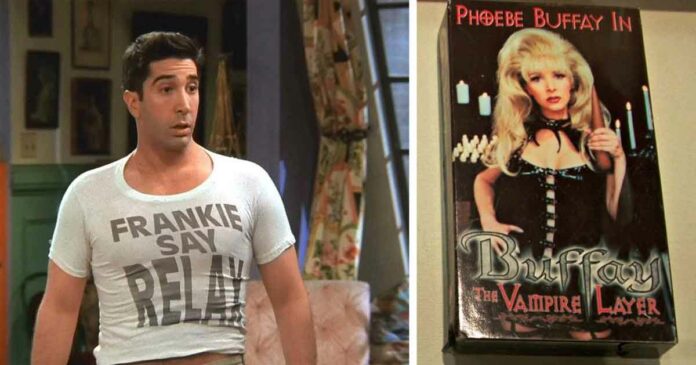 The first episode of FRIENDS aired almost 30 years ago, but the references and classic one-liners still live on inside all of us. Every day new fans are coming up and the show's 10 seasons gaining more and more views on streaming platforms.
However, the most frightening thing to think about for old FRIENS fans from the TV age is that new watchers might not be able to fully appreciate all the pop culture references that the show offered. They used to navigate their way through some great character storylines. With classic novels and movies, winks to musical icons, once new fans are done with watching FRIENDS, some of them probably have a whole list of newly discovered books, movies, and music to listen to. But will they understand all of them? Or will they even try to decipher them?
Well, if you are one of the new fans then don't get psyched because here we have a few references to help you with. I'm sure you will enjoy reading these.
Ground Control To Major Tom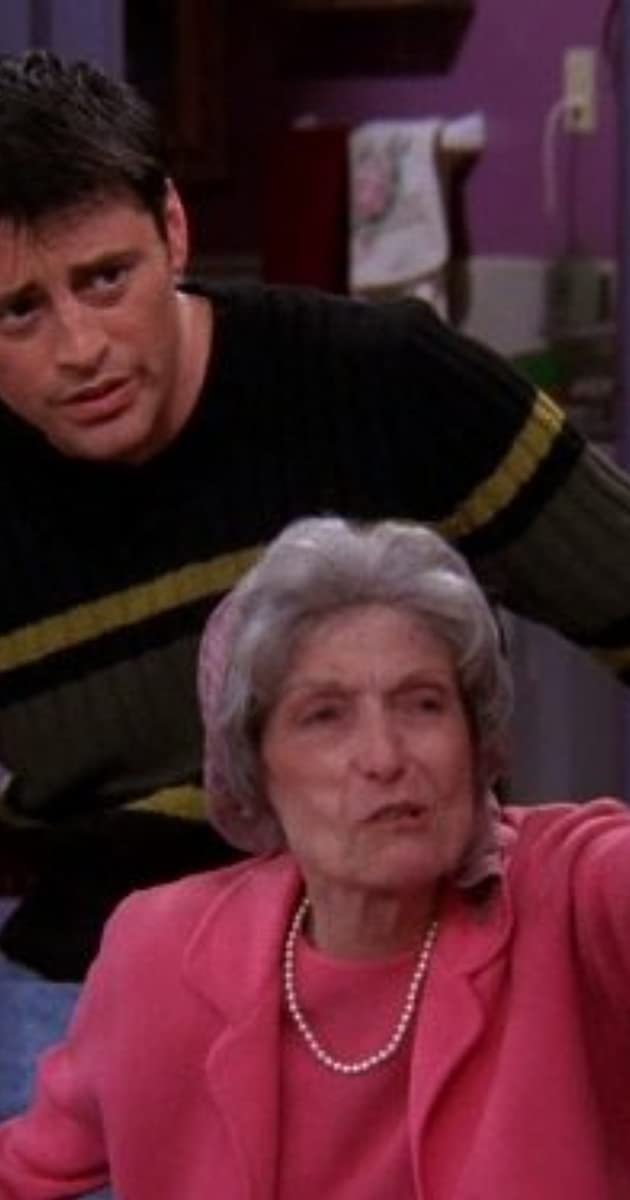 In Season 5 Episode 19, "The One Where Ross Can't Flirt," Joey lands a role on the hit show – Law & Order. But his part was cut in the final show. To keep his honour in front of his grandmother, he had to come up with an idea. Joey films a self-made video in his apartment and played the same for his grandmother.
Well, Joey's grandmother believed his fake video, but suddenly it cuts to a shot of Chandler singing the famous song by David Bowie, "Space Oddity". There is a possibility that new fans might have heard the song before, but this was a much more famous reference when the episode originally aired in 1999.
Happy Days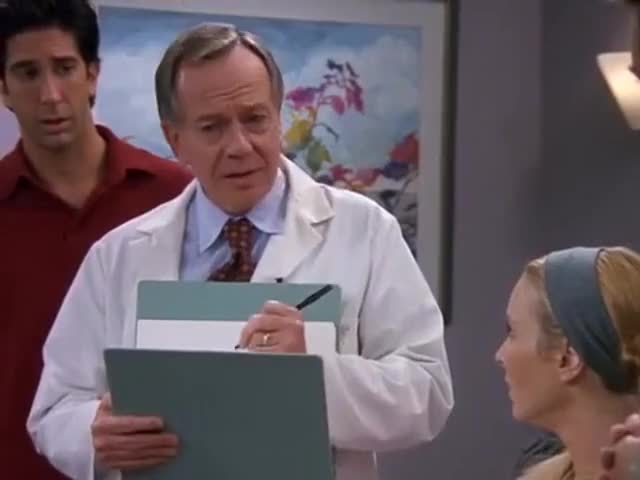 Phoebe gives birth to her brother Frank's twins in Season 5 Episode 3, "The One Hundredth" and is accompanied by a doctor who is obsessed with the TV show – Happy Days and every five minutes references "The Fonz". The episode did give audiences some amazing laughs, however, newer fans might not be as aware of "Happy Days" as viewers of the original TV series.
The character "Fonzie" or "The Fonz" was also named Arthur Herbert Fonzarelli. It was a fictional character which was played by Henry Winkler, in Happy Days which aired from 1974 to 1984. Originally he was a secondary character but his popularity grew so immensely that he had to be positioned as a lead character. No surprise, why Phoebe's doctor was so obsessed with 'Fonzie'.
Frankie Say RELAX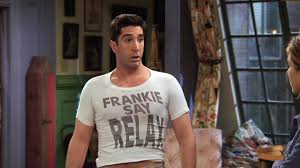 Ross tries to help Rachel move-on in Season 3 Episode 19, "The One With The Tiny T-Shirt" by taking back all of her belongings from her apartment. Those belongings included one of his T-shirt with the words "Frankie Say RELAX". As mentioned in the show, Rachel liked to sleep in that Tshirt but do you know the origin of those words?
Many new fans might not know that this is a reference to the song "Relax" by Frankie Goes To Hollywood. This song was released in 1984 and might not feature on the latest Spotify charts.
Princess Leia And The Gold Bikini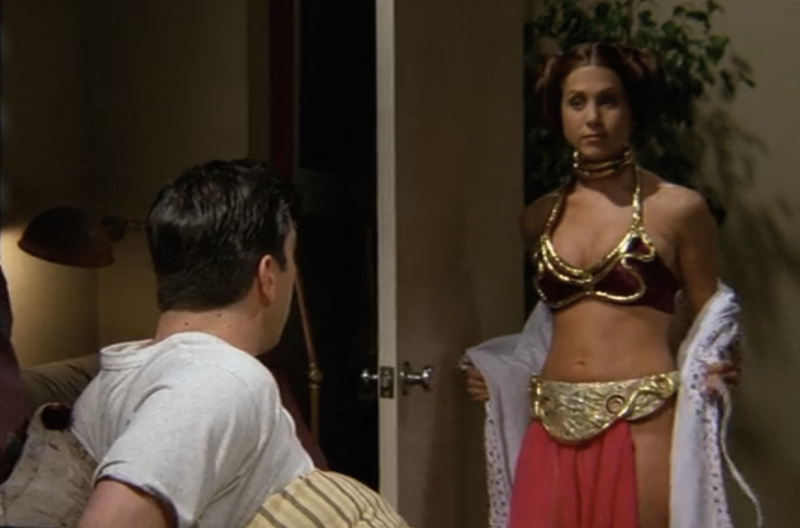 Rachel makes Ross's fantasy come real in Season 3 Episode 1, which was appropriately titled 'The One With The Princess Leia Fantasy". In the episode, we saw Rachel wear the costume worn by Carrie Fisher in "Return of The Jedi".
Of course, most people must have seen the original "Star Wars" trilogy or are at least know Princess Leia from the movie. However, for the new fans who haven't seen the trilogy, you are missing out on a classic reference!
The Easy-Bake Oven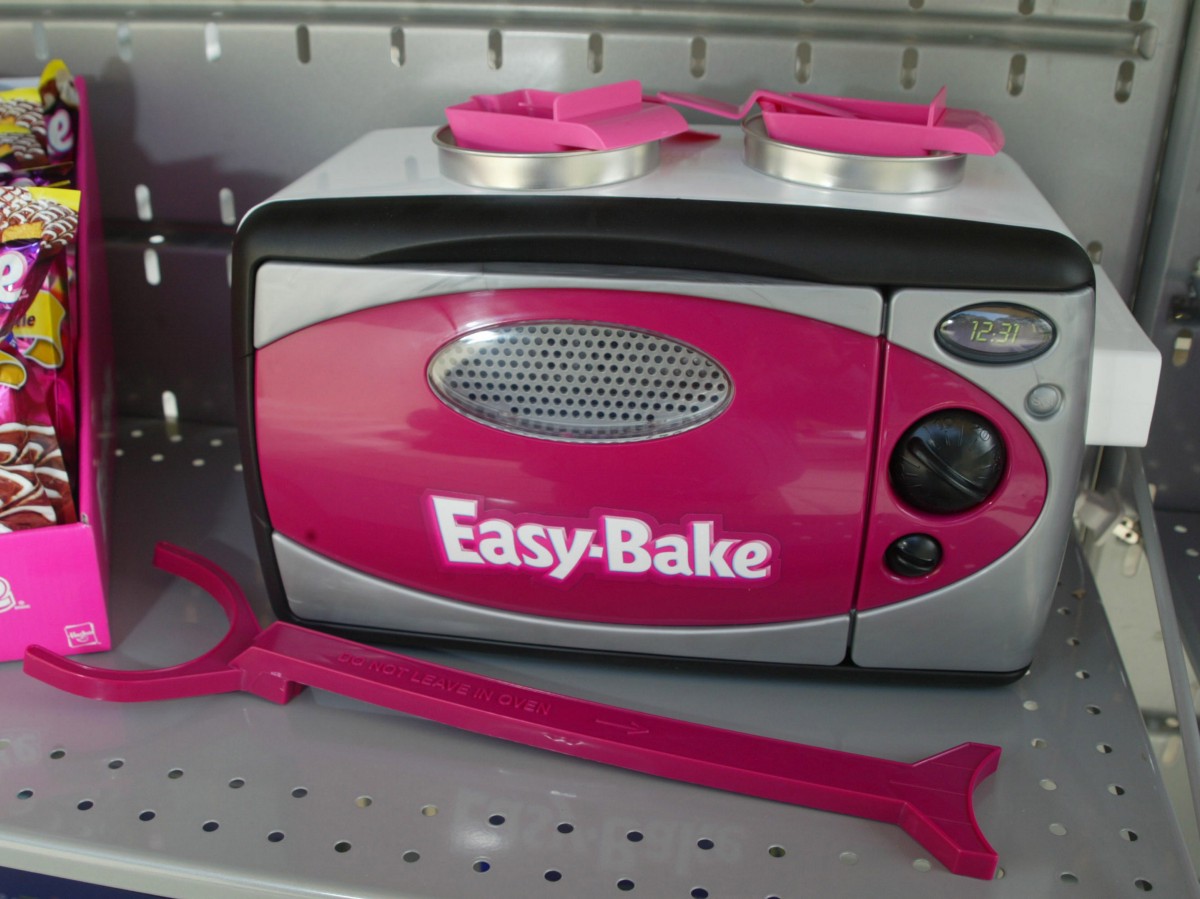 Ross and Monica found out that their parents were selling their childhood home in Season 7 Episode 13, "The One Where Rosita Dies". They go to have a look at their old childhood toys and among them, we could notice one of Monica's Easy-Bake Oven. We know she would attempt to bake a lot of cookies in that oven, even if they were slightly undercooked.
The Easy-Bake Oven was a popular toy for many kids while growing up around the same time as Monica. However, in 2011, the product was discontinued by Hasbro after a new law banned the heating element that was used to bake the food inside the oven. You might be surprised to know that the oven used incandescent light bulbs to bake things inside it and that made it special. This is the same reason why we think Monica made undercooked cookies in it, but we never questioned her skills!
Wake Me Up Before You Go-Go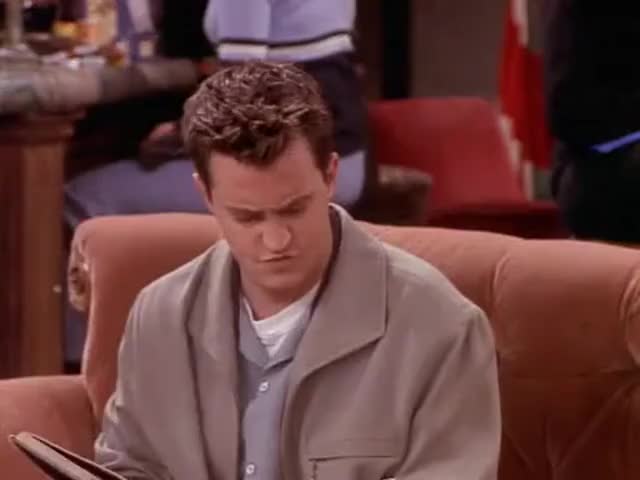 Emily convinced Ross to get his ear pierced in Season 4 Episode 19, "The One With All The Haste" but Chandler and Joey made fun of him because of it. Now, Chandler couldn't resist but cracked a joke saying that the 80s pop group, "Wham! broke up".
Well, Chandler said the line in reference to the split in Wham! in the year 1986. With the earring on, Ross looked like George Michael from Wham! (pop duo), at least to Chandler. Adding more insult, and as a reference to the 1984 song, Chandler makes one more Wham! joke by saying "Just remember wake us up before you go-go!".
Zima For The Party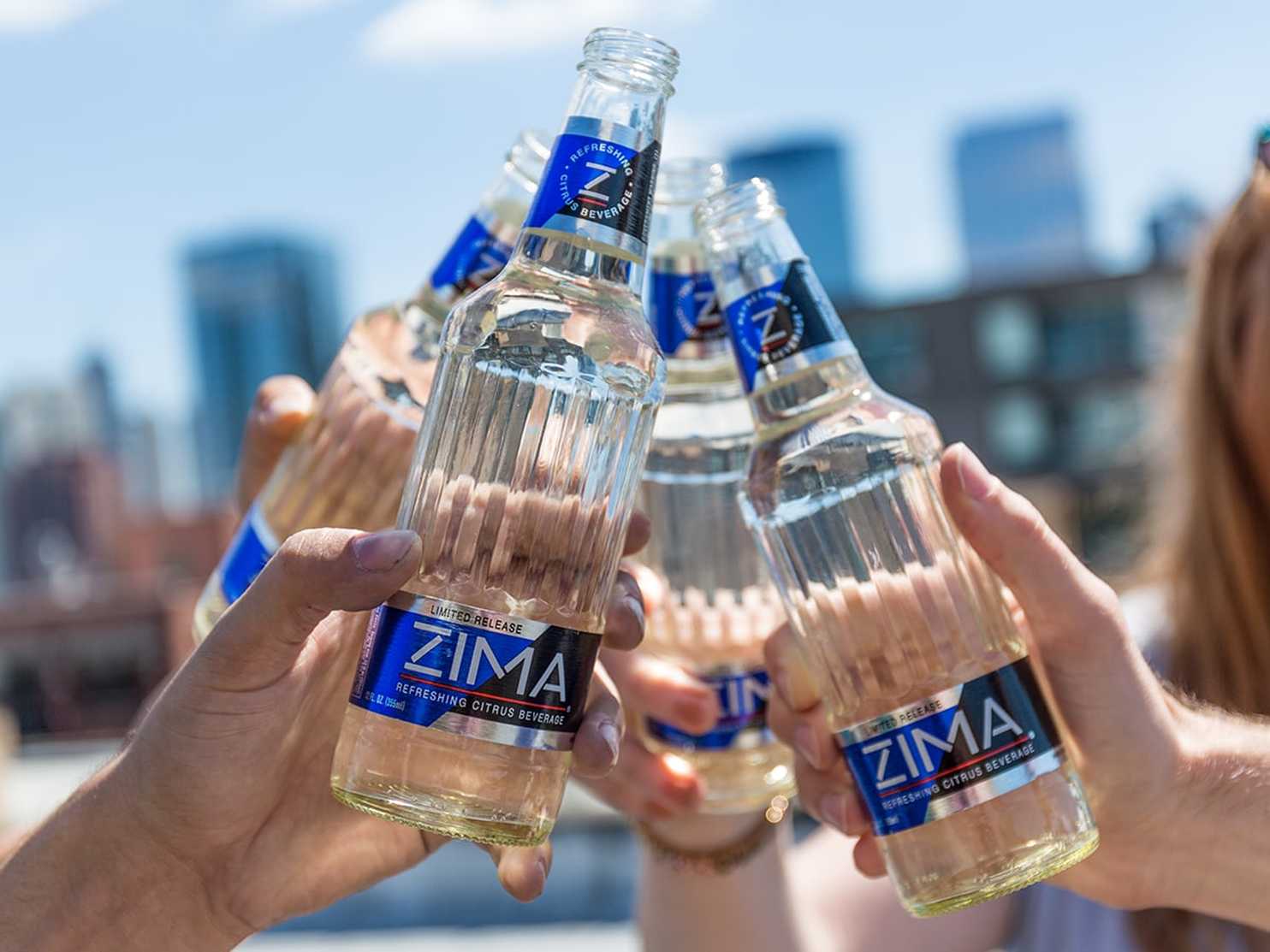 Ross had to make a tough decision in Season 4 Episode 22, "The One With The Worst Best Man Ever" when he had to select his best man, Chandler or Joey. He decides to ask Joey, who back then threw him a bachelorette party. But unfortunately, Ross's lost his ring at that same party.
For the party, Joey suggests that they should bring a "six-pack of Zima", a lightly carbonated alcoholic beverage. It was essentially the "Smirnoff Ice" of the 90s and would have been in the hands of any 90s party-goer. However, even back then, it was often made fun of.
The Unbearable Lightness Of Being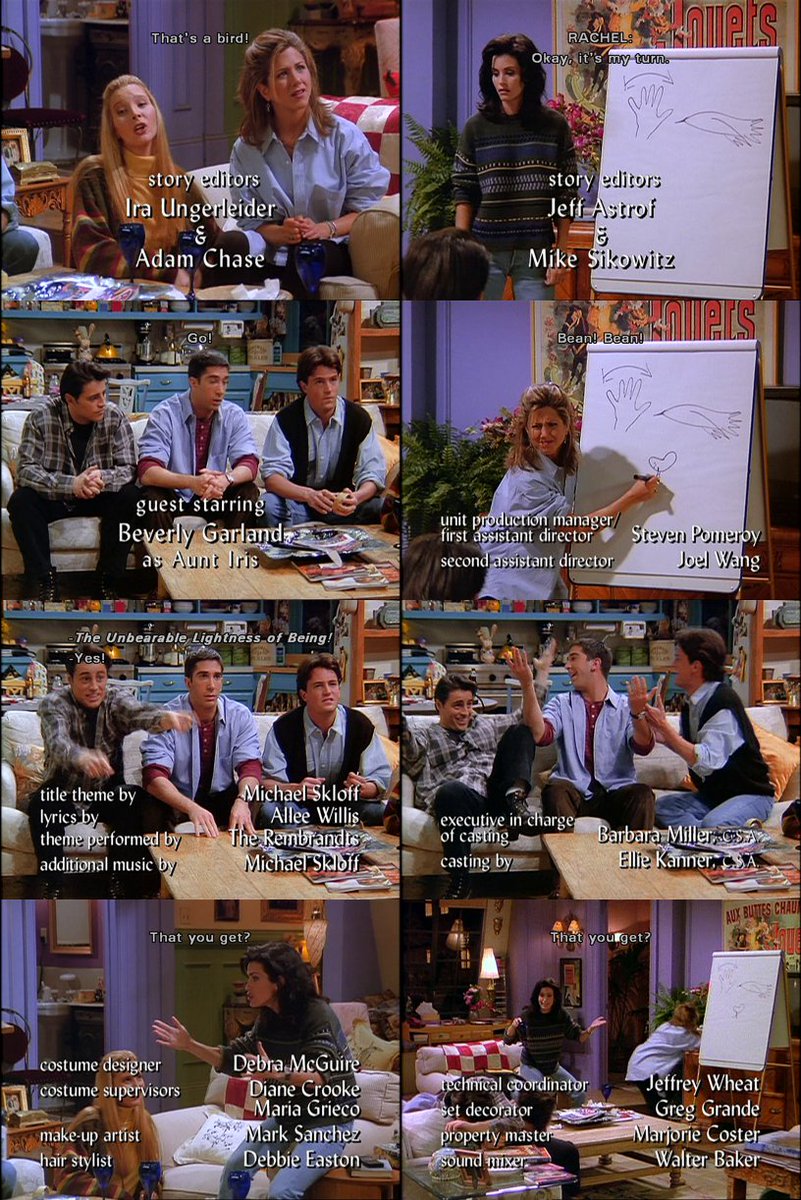 Here is some proof that Joey might really be a cultural genius. After the gang struggles to guess Monica's very obvious drawing of "Bye Bye Birdie" in Season 1 Episode 18, "The One With All The Poker", Rachel draws a bean, to which Joey immediately replies "The Unbearable Lightness of Being," a novel by Milan Kundera.
Since the novel was released in 1984, probably many new FRIENDS fans might not be aware of it. However, it is highly applauded and also an acclaimed movie starring Juliette Binoche and Daniel Day-Lewis.
Buffay The Vampire Layer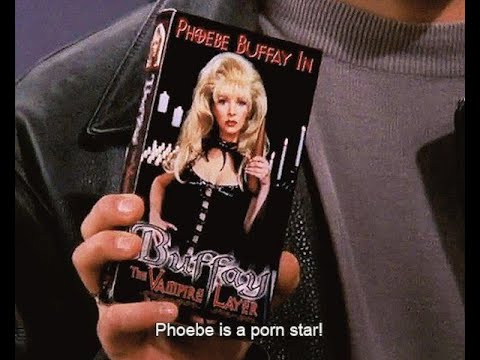 The gang sees Phoebe on the cover of an adult film in Season 6 Episode 14, "The One Where Chandler Can't Cry" but it turns out that it is her sister, Ursula. This reference is potentially more famous than the previous ones, but only if newer fans have seen "Buffy The Vampire Slayer", the TV show, and the film from the 90s. It's an American TV series whose creators was Joss Whedon and it aired from 1997–2003. The real-world movie is obviously not an adult entertainer
Lawrence Of A Labia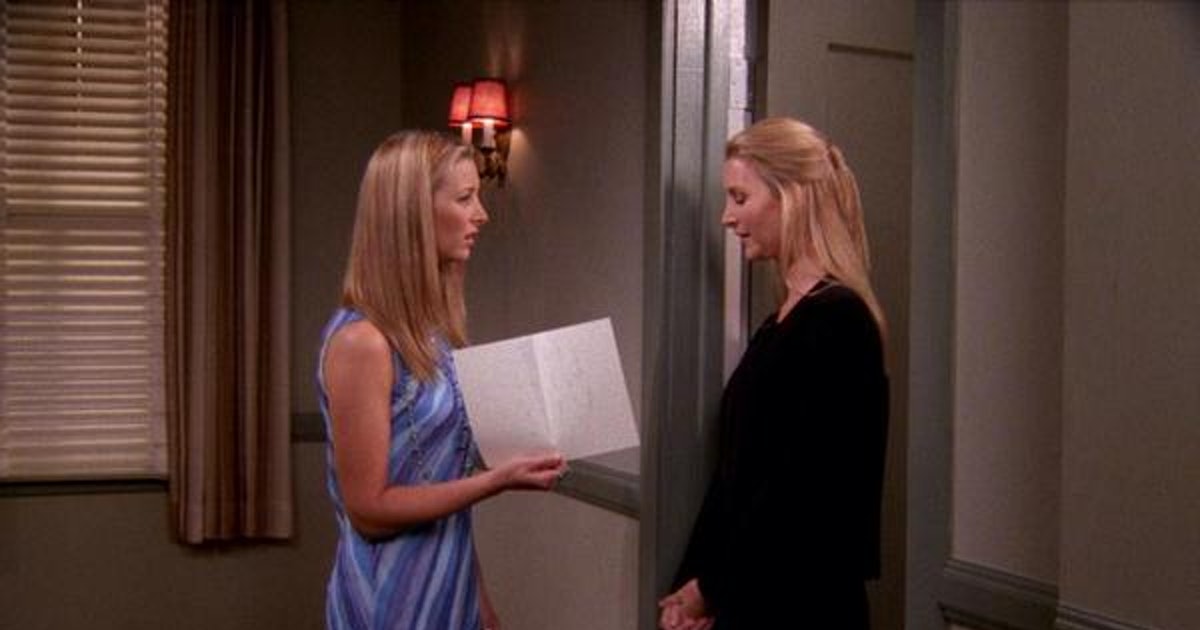 Again in Season 6 Episode 14, "The One Where Chandler Can't Cry", the gang mistake as one of Phoebe's hidden ventures is "Lawrence Of A Labia". But, it was Ursula's film. This title is in reference to the critically acclaimed yet classic movie, Lawrence of Arabia, from 1962, starring Peter O'Toole.
There have been rumours around that the movie might have a remake starring Dwayne Johnson, where the director would be, Michael Bay. So in that case, there is still a possibility for newer fans to be experience this storyline and understand the reference.