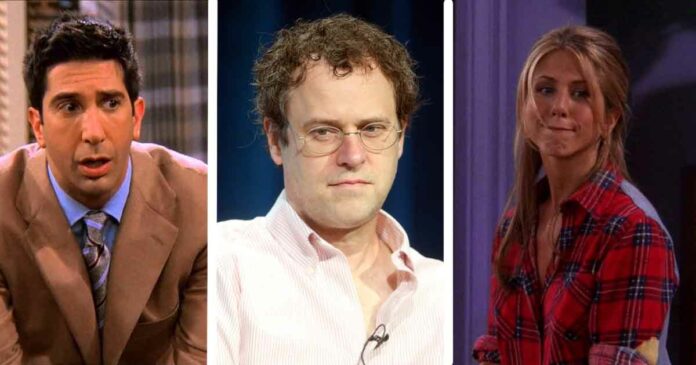 The 90's sitcom is popular for many reasons but the one thing we all love about the show is 'COMEDY'. The sarcasm of Chandler Bing was like a cherry on top! In every episode, we got new jokes and sarcasm. The Friends team never failed to amuse us with their dialogues and reactions. In fact, we are so badly influenced by their dialogues, that we all use many of those in our daily lives. Joey's "How you doing?", I mean we all have tried using this as a pick-up line at least once in our lives, isn't it? This show has given us unlimited comedy and made us laugh our hearts out for 10 continuous years and many more. Friends is one of the most hilarious show I have seen in my entire life!
But, many times there were jokes which I couldn't figure out and had to google to find out their real meanings. But, trust me it's all worth it. It's better to laugh a little late rather than just ignoring the lines. Because if you start ignoring the lines then you lose a lot of the puns in the show.
I bet there are a whole lot of jokes that went unnoticed by many fans. Even after watching the show for 10 times, can you guarantee that you haven't missed even a word from the show? Remember the one episode where Rachel and Barry had a little fling! Rachel makes a joke saying "It was so nice having this little sink here." Now, this is one of those many dirty jokes that many of us didn't get it right.
Well, can you figure out a joke from the show that you couldn't understand? Write it down in the comments section to see if there's anyone else who is still looking for the meaning of the same joke.
So talking about jokes from Friends, there's a very remarkable one by Rachel which most of us couldn't understand in the first go. Even if some of us could try to imagine a possible answer to it, chances are, you were wrong! So pay attention because we are going to revise your joke database. Recently the writers of the show have uncovered the hidden fun for us to acknowledge.
In the episode "The one with the jellyfish" where Ross and Rachel got back together for the second time after the whole "We were on a break" drama. While they did get back together, but it didn't last very long. We all know how Rachel wrote an 18 pages letter "front and back!", in which she made Ross responsible for everything that went wrong in their relationship. Now, we do know that Rachel made a huge mistake, but, let's not get distracted from our main topic.
Although "The one with the jellyfish" episode is popular for the hilarious awkwardness between Monica, Chandler and Joey when they return from the beach, we can't really ignore the comic scene where Ross and Rachel insulted each other right to left. They both used each other's personal issues to insult one another, just the way we do between friends. It was then that Rachel made a very sarcastic joke which many of us didn't really understand.
She said, "Just so you know, it's not that common, it doesn't happen to every guy and it is a BIG DEAL".
After soon after that we even saw Chandler saying "I knew it". Well many of us wondered what was Rachel trying to say, that Chandler knew about but we didn't. For years this joke of Rachel has been a question mark for many fans. But recently, the executive producers of the show Greg Malins and Adam Chase finally elaborated the joke!
Turns out the mind behind the joke was Greg Malins. He usually prefers to say his jokes first rather than writing it down. But for this particular one, he first wrote it well and then pitched it to the team. He wanted it to be perfect because if not presented perfectly, it might not hit the right strings and eventually could get rejected.
While writing the lines for the plot the writers were busy throwing lines at each other. And suddenly to make things interesting Malins had an idea where Rachel says "Well one time when you prematurely ejaculated, I told you it was okay and it wasn't". Since this inclusion took the viewers back to the episode from season 2 where Ross and Rachel… You know had some juice box moment, everyone in the room loved the idea.
While Malins came up with most of the lines in the joke but Adam Chase added some more spice to it by adding the phrase, "It Is A Big Deal!!!"
Recalling those moments Chase and Malins described how it was to work in Friends. They said everyone was very cooperative and loved to collaborate. Even the writers used to be so enthusiastic. They used to shout at each other in character, to check the lines they have written. Everything in Friends was overwhelming. A perfect environment to work. And maybe that's the reason it has blossomed so beautifully.