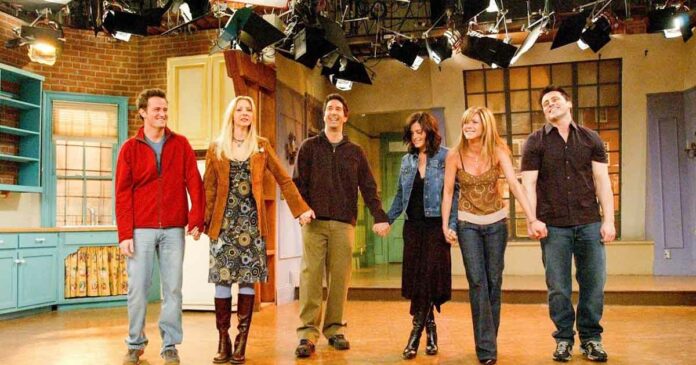 It is really hard to part our ways with someone we get attached to. When we spend every minute of our day with some people, they become a part of our soul. Friends especially are the hardest to let go. We usually become friends with people who have the same amount of weirdness like us. They are like our other half and to let go someone like that has got to hurt terribly. Talking about the Friends cast, there is no doubt they were all very close. 10 years of laughing together, crying together, having spooky fun together while creating memories for a lifetime. We can't even imagine how hard it must have been for them to shoot the final episode.
Knowing that a certain thing is going to end is more painful than the time when it just happens suddenly. I for once know how agonizing the final days of my high school was. Sure, the cast members are still pretty close to each other. But, nothing can make up for the fun they used to have on the set and behind the set as well.
Let's peep into the hearts of the Friends' cast and find out how was their heart beating during the final episode.
The one where they say goodbye.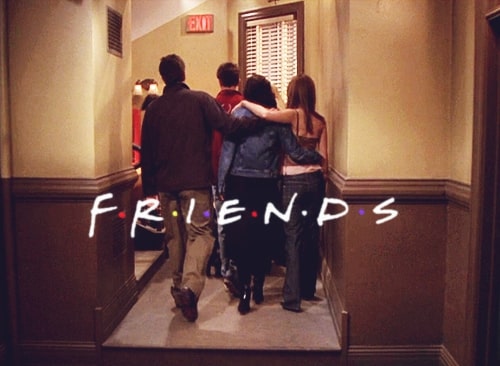 The finale episode of friends "The one where they say goodbye" was a special and heart-touching episode for all of us. I wonder how many tissues did you use during this episode. Well, it seems as though we were not the only ones crying our eyes out while watching this episode. The cast members too couldn't control their emotions after they shot the last episode. While most of the seasons had 22 to 24 episodes, the last season was kept short and sweet. Kauffman said "You don't want them to feel like, Thank God it's over! And leaving them wanting more is always a nice thing." Here are some of the things that were pre-planned before the shooting of the final episode.
"Rachel and Ross" was the endgame.
The first thing that the writers knew was that Ross and Rachel should be the endgame no matter what. We can't deny this fact either! It's like they were made for each other. Are you wondering why did they make it seem like Rachel will really go to Paris and move on? Well, this isn't new. The writers always liked to keep us on the edge. They wanted to spice things up by making us believe that perhaps Rachel did choose Paris over Ross. It was crazy, but fun.
The one where we all cried.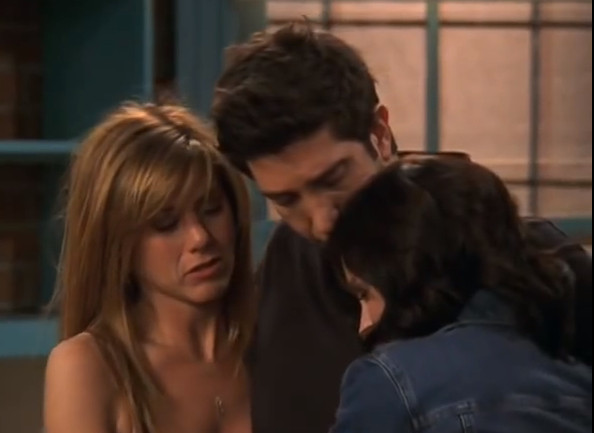 We all can imagine the waterworks during the shoot of the finale episode. It was not easy for the cast at all. They even demanded one more season. They all were so dejected that they didn't even have to fake their tears in the last episode. They tried a lot to keep themselves cheerful until the end but couldn't help it.
The one where they all gave in.
The first one of them to crack was Lisa Kudrow. Looks like Lisa is not that strong with controlling emotions unlike her character Phoebe. Then Jennifer and Courteney joined the cycle. The men's team on the other hand was waiting to see who would give in first. Well, it was David from this side followed by Matt.
Here's a video of the last day at the shoot, they all look so upset. Everyone hugging each other to extend the moment for a little longer. Everyone in the studio is emotional, people are crying. Even the cast is seen shedding tears and hugging each other tight like there's no tomorrow.
All this is so overwhelming for Friends fans!
The one with all the inside thoughts of the cast.
We know that almost the whole cast couldn't control and cried the last day of the shoot. Now, let us see what they have to say about those unforgettable moments.
Maggie Wheeler aka Janice said, "The tears were flowing and the entire cast had to go back and have their make redone before starting". During an interview, Aniston said, "I don't think we've ever taken more time in hair and makeup in between scenes". We can feel you, Jennifer!
Just like us the cast too didn't want it to end. They too wanted it to last for aq little longer. Jennifer once explained in an interview, "I mean, the last scene we just wept, cried our eyes out…And then a couple of us stayed really late and we crawled up to the roof of Stage 24 and drank champagne and watched the sunrise." That last day they were losing a home away from home, so trying to feel that for a few long minutes is natural.
David Schwimmer was trying to keep himself together but he lost it after the pre-ritual huddle. I mean who can blame him! On the other hand, Matt LeBlanc had quit smoking but the last season was so unbearable for him that he started smoking again. Now you see that's how close the Friends cast was!
The one friend who didn't cry.
Between all these cry-babies there was one member who didn't let even a single drop of tear fall out of his eyes. That's Matthew Perry I am talking about. That's right he was the only one who didn't cry at all. "I didn't cry, but I felt like I was about to for like seven hours," he said. I think he must have shed a lot of tears later because it's impossible to not get attached to people after sharing memories for 10 long years. Moreover, it's believed he had a bigger reason to be sad because he was going to miss the opportunity of seeing someone special, Monica. Yes, it's believed he was in love with her. Read this article here to know about Chandler's love for Monica.
Pre-Party hosted by the Pitts
Before ending such a successful show, a party is a must. Brad Pitt and Jennifer hosted a dinner party at their mansion (Beverly Hills) exclusively for the cast and the producers four days before the final episode. Crane said it was fun and made sure to make a funny comment that Jennifer DID NOT COOK.
The one with the heartaches after the end.
Well, this is a given, isn't it? We already know how they would have reacted after the show came to an end. How they would have longed to meet again and have the same kind of fun. The show was such a hit that a successful career was waiting for all of them. They all got engaged with new projects and films soon after they were done with their final episode.
Here is a link where you can listen to what the cast has to say after the end.
The finale episode of F.R.I.E.N.D.S was really hard for me. It took me a day or two to get over the fact that "Oh! It really is the end." Well, I am sure even you must have had pretty much a break down after the last episode. But, no worries because the REUNION is not far away!