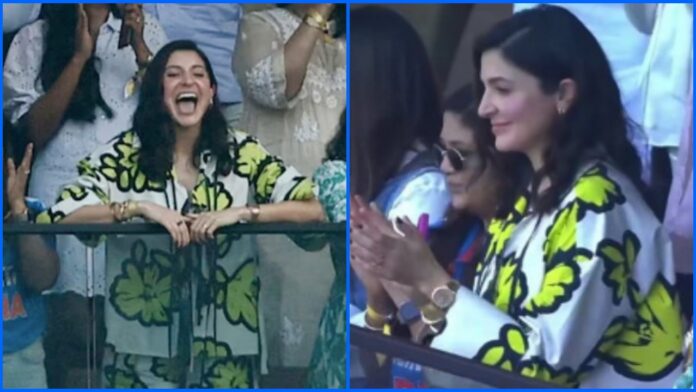 Beyond the cricketing action in the IND vs NZ showdown, Anushka Sharma's shirt steals the spotlight, promising a moment of hilarity. The unexpected revelation of its price is set to add a dash of humor to the high-stakes match, proving that the cricket field isn't the only place for surprises. Join us as we unravel the details of Anushka's fashion statement that has cricket enthusiasts and fashionistas alike in stitches.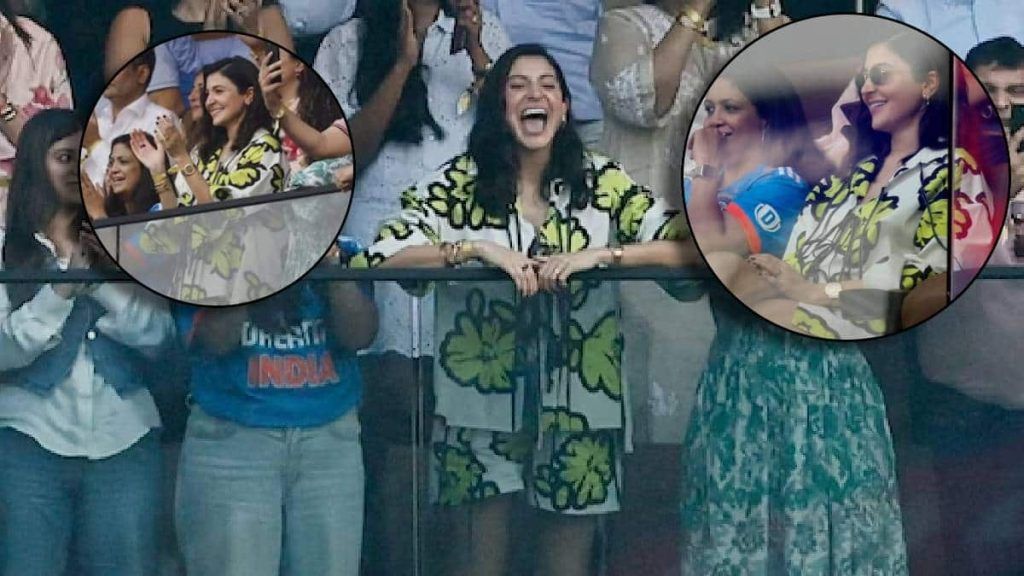 Attending the Mumbai World Cup semi-final between India and New Zealand, the stunning Bollywood actress Anushka Sharma, wife of cricketer Virat Kohli, drew attention with her energetic cheers and reactions to every shot by Virat. Her endearing gestures and airborne kisses for Virat are captivating netizens, and her pictures are circulating on social media. Beyond that, it's her stylish appearance that truly stands out. Anushka, emanating trendy and laid-back vibes, sported a super stylish co-ord set for the match. Despite a quieter film schedule, she continues to command attention with her sartorial choices, captivating fashion enthusiasts both on and off the screen.
Anushka Sharma's pictures and videos from the match quickly went viral, causing her fans to shower her with adoration. Her posts are amassing numerous likes and comments from her devoted followers, praising and complimenting the actress. The images showcase Anushka, radiantly happy, donning a floral printed shirt and matching shorts. Let's pause to appreciate her beauty.
View this post on Instagram
Anushka effortlessly pulled off a relaxed look, donning an oversized white cotton shirt with a classic collar, front tie-up details, full sleeves, and a captivating green flower print with black borders. Paired with matching shorts featuring an elasticated drawstring waist, her chic ensemble seamlessly blends comfort and style, making it a wardrobe essential. For those enamored by Anushka's style and curious about the cost, fret not – her co-ord set hails from the brand Dhruv Kapoor, priced at ₹27,500.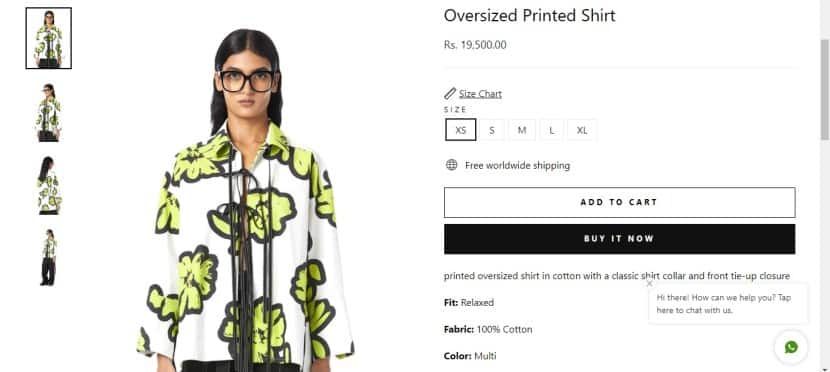 Ensuring both comfort and style, Anushka embraced the baggy silhouette of her ensemble, featuring a vibrant play of colors that elevated its style quotient. Demonstrating a chic touch, she accessorized the quirky co-ord set with chunky golden bracelets and delicate hoop earrings. Keeping her hair sleek and open, the diva completed the look with round sunglasses.
As the cricketing arena witnessed the intense clash between India and New Zealand, Anushka Sharma's shirt emerged as an unexpected star, promising a moment of hilarity amidst the on-field action. The revelation of its price adds an amusing twist to the high-stakes match, proving surprises can extend beyond the cricket field. Anushka's fashion statement, circulating widely on social media, has cricket enthusiasts and fashionistas alike in stitches. In this blend of sports and style, the Bollywood icon once again proves her influence, leaving a lasting impression that transcends the boundaries of both the game and the runway.
Read more: Bikanervala owner bids adieu to world, Have a Glance at his inspiring Journey